This is a sponsored article about a brand that was independently assessed by our rigorous ratings system. We're proud to only collaborate with "Good" and "Great" rated brands. Learn more.
There are ethical brands that try to minimise their negative impact and there are others that use their power to create positive change. Outland Denim does both – a sustainable Australian brand that helps transform the lives of vulnerable women and girls. We speak to founder James Bartle.
Outland Denim began after a chance encounter at a music festival in 2010. Founder James Bartle came across an NGO that was focussed on ending human trafficking. That conversation led to a trip to Thailand and Cambodia, where he saw how young girls were being sexually exploited – and how through vocational training with the NGO, these girls could lift themselves out of poverty and start to recover from abuse. The next year, with five new recruits forced to use foot-pedal machines because of dodgy power connection, the fledgling Outland Denim was born.
We began with a very simple operation training five young women who had been rescued from situations of trafficking and/or sexual abuse. Seven years later, there are still two of those initial seamstresses on our staff, and their lives have been completely transformed.

James Bartle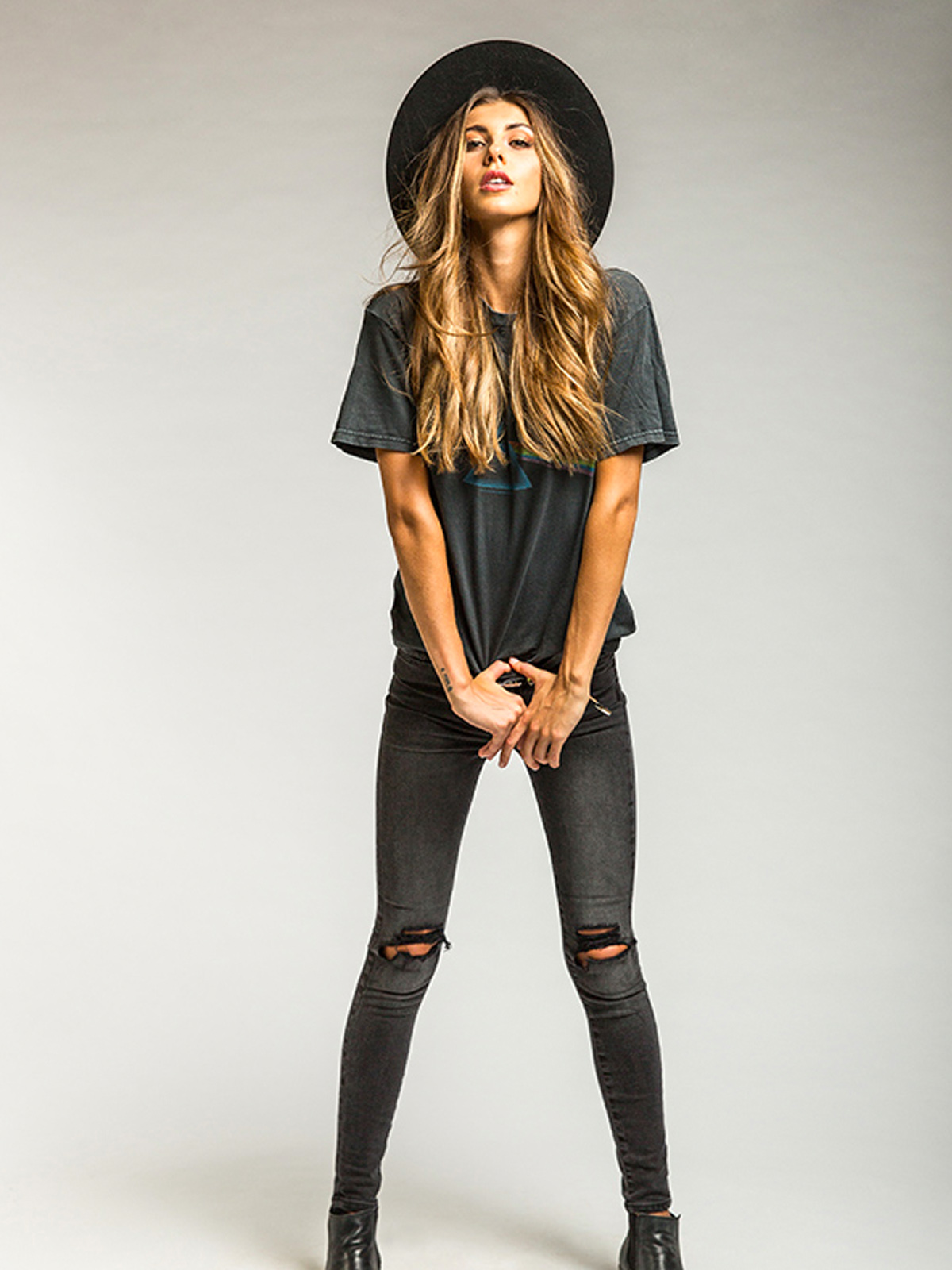 Outland Denim look after the skilled seamstresses who stitch together their jeans. Their Cambodian garment makers all receive a living wage, and as well as training in garment making, they receive lessons in English and self-defence. Outland's #zeroexplotation ethos extends right down their supply chain, which is detailed on their website. Each supplier goes through rigorous checks to ensure their integrity. Outland are rated Great for labour because of the special lengths they go to to take care of their workers.
We know each of our staff by name and are deeply invested in their ongoing wellbeing.

James Bartle
Jeans are a wardrobe staple, but the environmental impact of producing denim can be huge. We give Outland Denim a Great score for the environment because they go the extra mile to reduce their carbon emissions, pollution and wastage. Not only do they use plant-based dyes but their textiles are OEKO-Tex certified, meaning they're free from harmful substances. Outland produce garments to demand, which reduces wastage. By creating quality jeans in timeless designs they also ensure that each piece can last for years and can be worn countless times.
Our customers can rest assured that their jeans have been tailored by seamstresses receiving living wages and other amazing, life-changing benefits while utilising the finest sustainable raw materials sourced from around the world. They really are feel-good denim.

James Bartle
Outland Denim have global plans, lining up retailers in the USA and Canada while also offering international shipping from their website. Look out for their new collection, which keeps their classic skinny jeans silhouette, while giving a nod to 90s screen icons Thelma and Louise, and Rachel from Friends.
We want Outlands to become the old faithfuls people turn to when they want to pull an outfit together that gives them confidence to tackle whatever it is that they do in the world with the knowledge that their advocacy by wearing Outland is effectively changing lives.

James Bartle
Outland Denim is a brand on a mission, and with plenty of ambition. When asked to described the company James calls it, "the world's most humanitarian denim brand."
"Is that a bit cocky?" he asks, "Own it!"