This is a sponsored article about a brand that was independently assessed by our rigorous ratings system. We're proud to only collaborate with "Good" and "Great" rated brands. Learn more.
Ten years ago, sustainable brand TWOTHIRDS founder Lutz Schwenke had a single idea in his mind: to revolutionise the way fashion works, something which continues to drive him to this day. As a longtime surfer, he was passionate about creating ocean-friendly clothing that combined style with substance, and set out on a long and rewarding mission to equip himself with the expertise needed to build a brand from the ground up, all while following his gut feeling that was there from the beginning.
I think founding a brand is a journey back to yourself, it forces you to define who you truly are and what you truly stand for, which is a great exercise… there's this incredible moment when everything aligns and the brand becomes a pure expression of the values you stand for.
TWOTHIRDS aligns with our values here at Good On You in some pretty big ways, so read on to discover what this beachy brand is all about and why it deserves your support.
Local & Transparent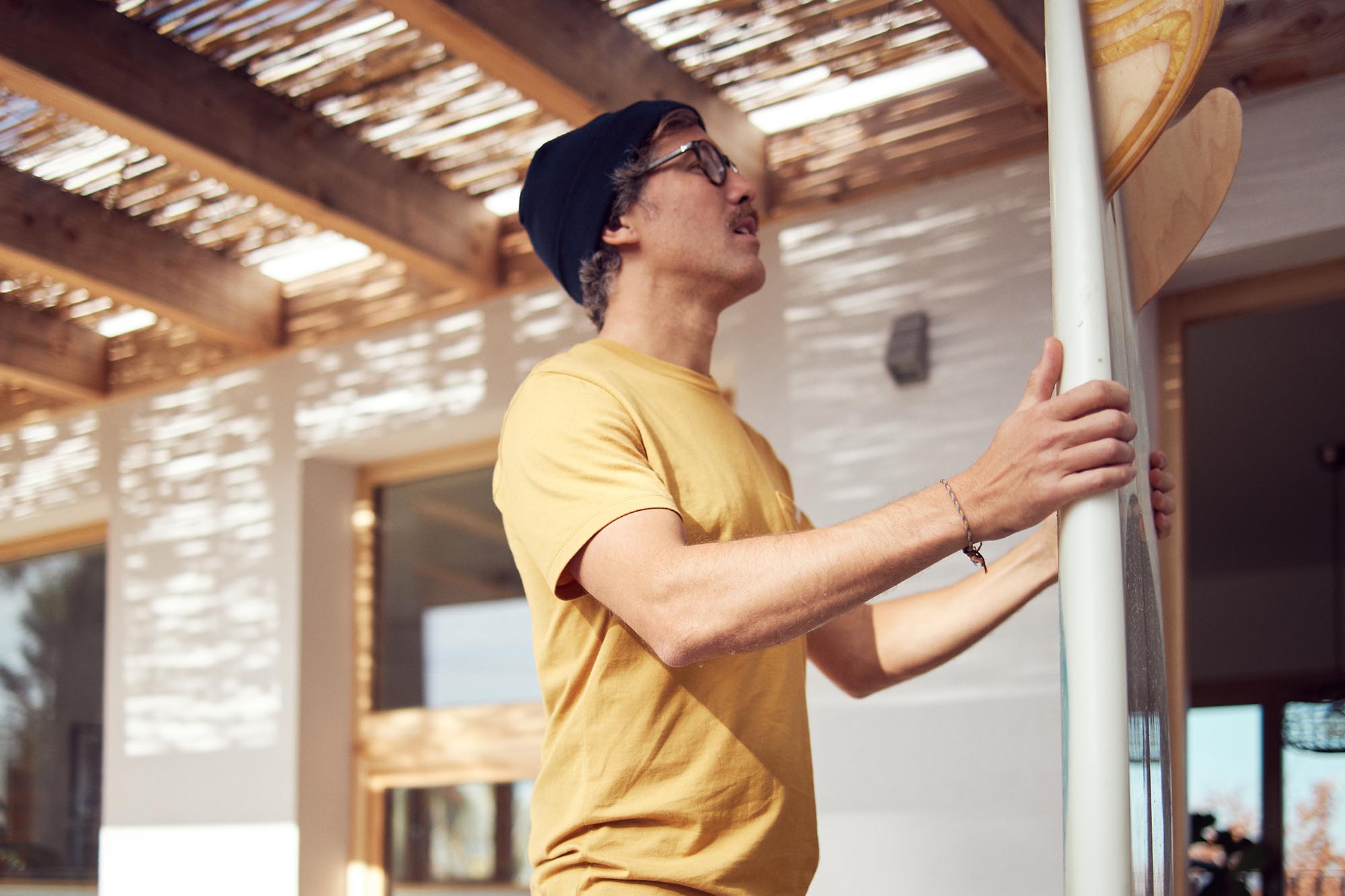 TWOTHIRDS was thought up on the shores of Northern Spain in 2010, and has kept its focus on Europe in the decade since. All of its products are designed in Spain and largely produced right next door in Portugal in the same family-owned high-end factories for many years, sourcing only the highest standard yarns from France and Italy. By focusing on producing in Europe, the supply chain for their garments is as transparent as possible, while also guaranteeing that European labour standards are kept. This is reflected in reports from the Fairwear foundation, that ranks Portugal and Italy, the countries where they mostly produce, as low-risk countries. TWOTHIRDS even ships only within Europe to minimise its carbon footprint even more. All of this makes it far easier for the brand to work to ensure that the people that produce their clothes can make a living out of it—something that is at the forefront of everyone's mind in the wake of everything happening in the world right now!
Sustainable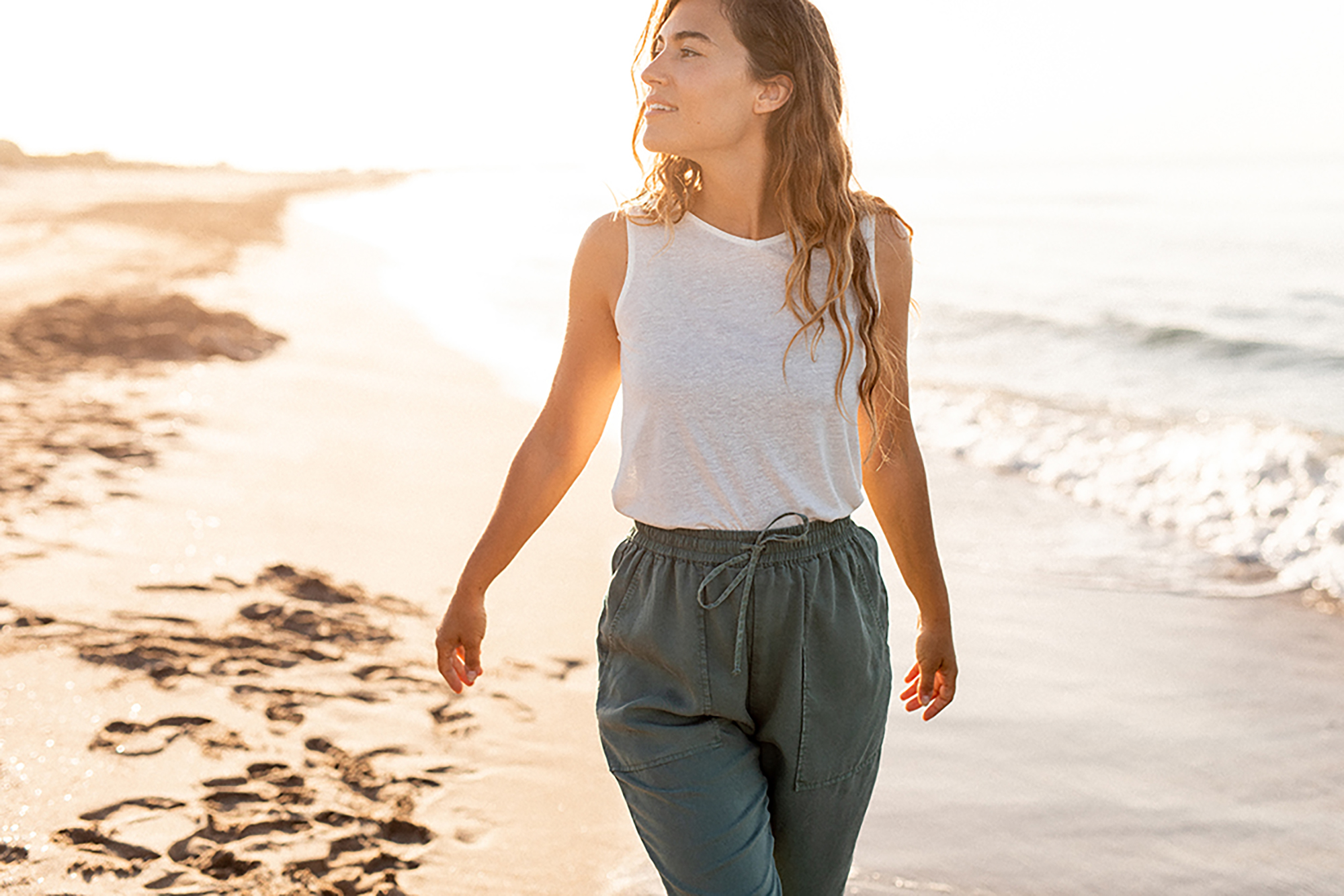 We have a unique style that doesn't look to please everybody but instead seeks those who crave depth, originality and of course sustainability in their clothing. We want to create garments that people will treasure.
With a slogan such as WE ARE OCEAN, it's obvious that TWOTHIRDS is a brand that prioritises the planet, and this is reflected across their business and design practices. They use a high proportion of eco-friendly and innovative materials, like GOTS certified organic cotton and hemp, all the way to Econyl and Seacell—a remarkable material made from sustainably produced algae, the seafaring plant that is fast-growing and gentle on your skin. They also turn their nose up at leather, recognising both the harsh environmental and ethical impacts of animal skin, instead celebrating and incorporating that 100% natural, renewable, and recyclable legend of a material—cork.
Sustainability doesn't stop with their fabrics, either. All the trimmings are sustainable, too, like their gorgeous Corozo buttons, and your order will even arrive in recycled cardboard.
An important part of TWOTHIRDS' mission is to create clothing that lasts. By using these high-quality materials in their production, and encouraging a "buy what you'll love for years to come" shopping mentality, it's obvious the brand is well on its way to its ultimate, admirable goal—to have zero negative impact. It may sound far fetched at first, but they are taking steps every day to achieve it. They want to not only produce with zero waste, but even have zero negative impact in terms of causing environmental damage or emitting greenhouse gases. An important way they are making this happen is by donating to environmental causes, as well as investing in solar power. They also want to have a positive impact on people and society by generating awareness and spreading knowledge of a more sustainable world for everyone on the planet. Swoon.
The collections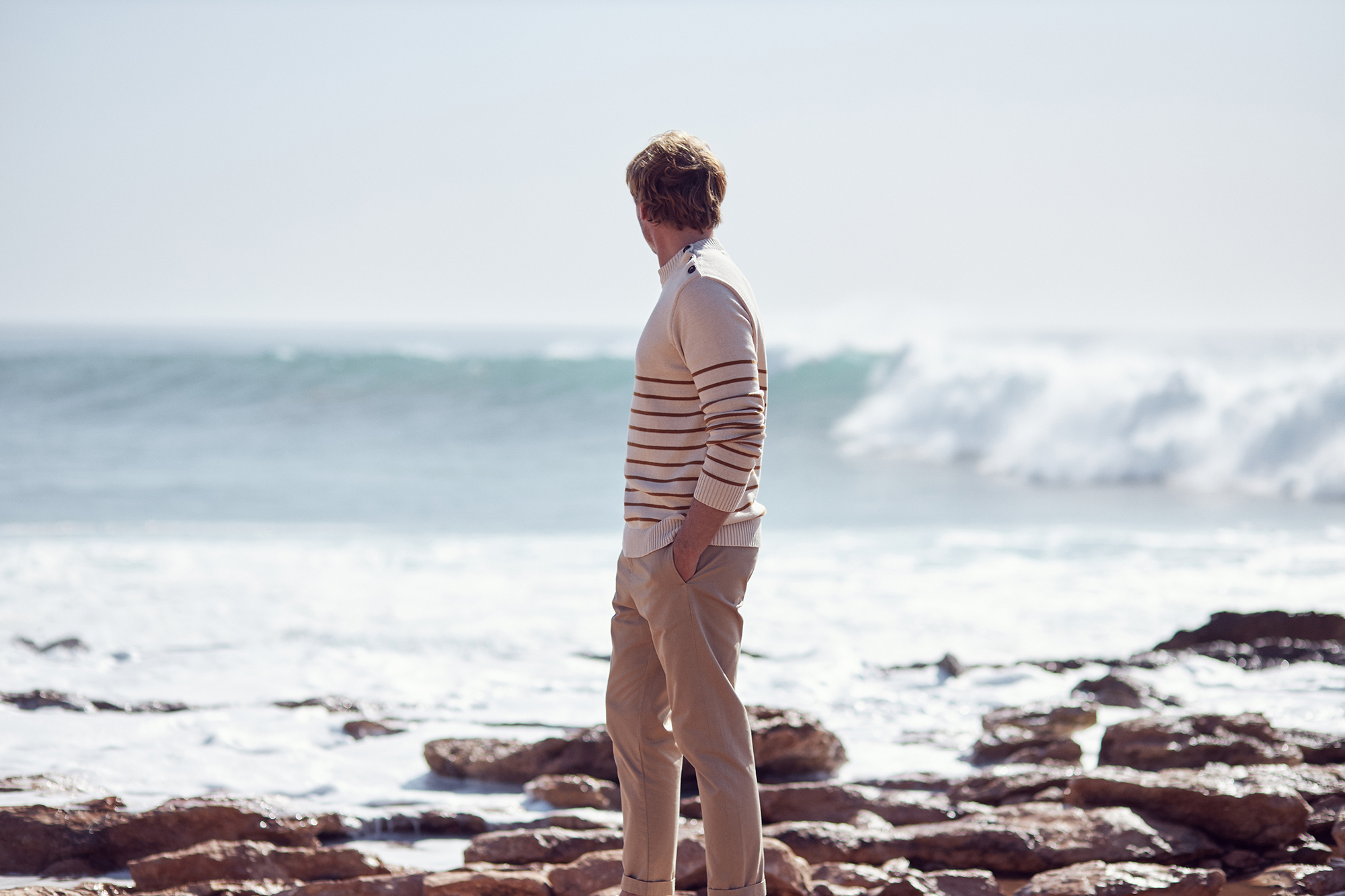 For TWOTHIRDS, fashion is about looking good while supporting truly sustainable products at the same time. The idea is to help you feel comfortable in your own beliefs (and your clothes). Luckily, their gorgeous pieces leave nothing to be desired! Available in a range of earthy and ocean-inspired hues, from basics to swimwear to outerwear, we would gladly craft an entire wardrobe from their clothing alone! The retro surfing style and classic laissez-faire beach combo is giving us major love heart eyes.
You can feel extra good about buying from them considering their range of pieces produced under an awesome pre-order system, which means only producing what they sell. It doesn't get more sustainable than that.