This is a sponsored article about a brand that was independently assessed by our rigorous ratings system. We're proud to only collaborate with "Good" and "Great" rated brands. Learn more.
Kotn creates Egyptian cotton clothes and home goods that leave a real, positive impact on the community of makers.
Canadian brand Kotn is an impact-driven home and clothing brand focused on building lasting communities and products. Its timeless designs honour the people who make them and the places they're made. Read on to discover your new favourite high quality apparel and home goods improving the lives of workers and their families.
At Kotn we create for lasting ways of life: working hand-in-hand with every step of our supply chain—from farm to hanger—to develop clothing and home goods that are made better, enjoyed longer, and are designed to have a positive impact.
Created to last, for lasting change
Kotn is on a mission to change the way the things we love are created and consumed: better for the people and better for the planet. By working with and for workers and their communities to create timeless, quality goods, Kotn is tackling two of the most prominent issues in the fashion industry.
Community at the core
A Certified B Corp voted Best for the World™, Kotn utilises direct trade practices and a ground-up approach to product creation. "We source our raw cotton straight from small-holder farmers in Egypt and work directly with responsibly-run facilities to ensure living wages and fair treatment throughout our supply chain, better prices for our customers, and 100% traceability from farm to hanger."
In addition, a portion of every order is invested into the creation of jobs, infrastructure, systems, and education to alleviate poverty and create shared, sustainable growth for the communities Kotn works with. To date, Kotn has funded 15 primary schools and built 7 in rural communities in Egypt.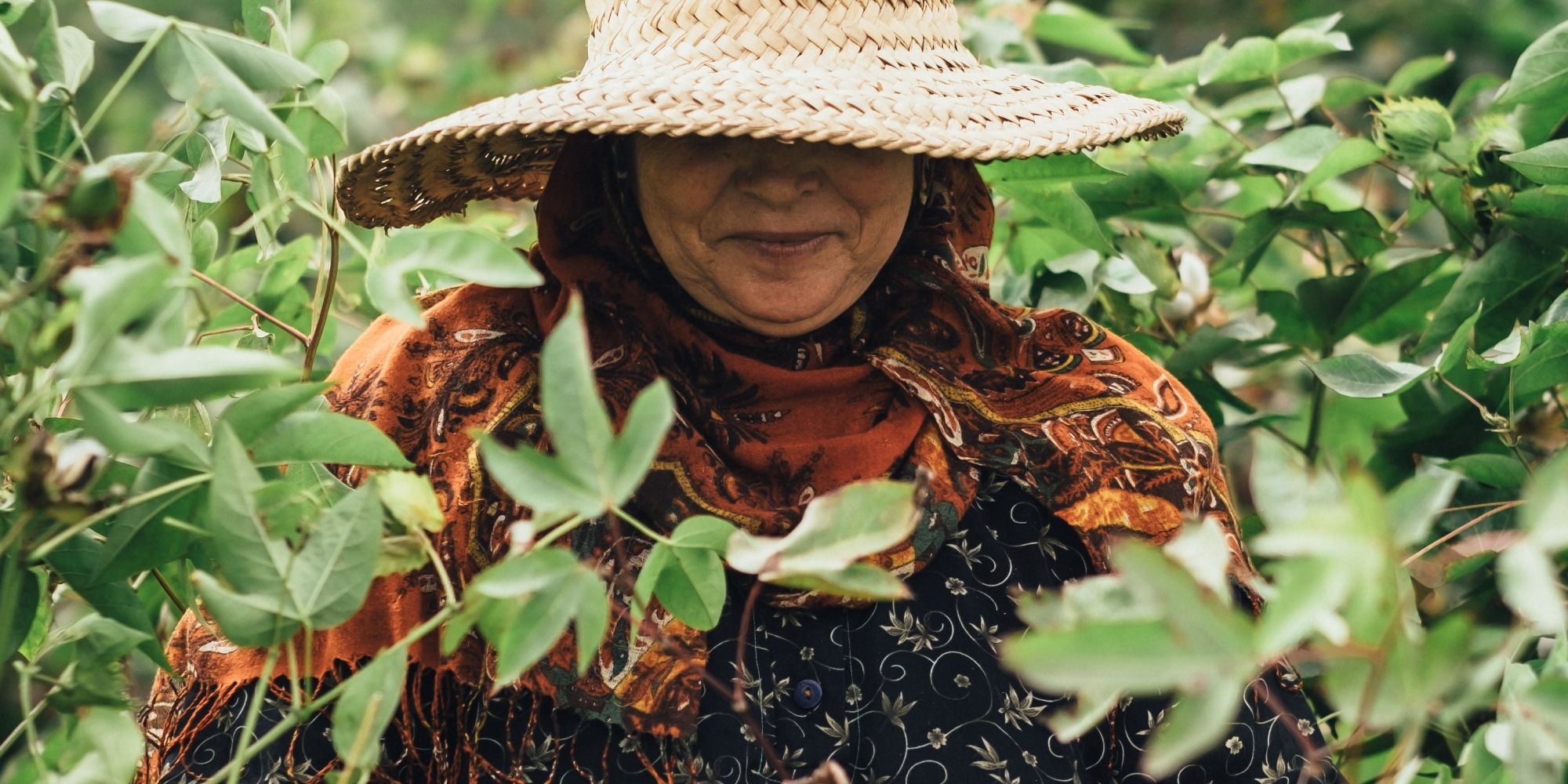 Timeless and responsible design
"As part of our brand ethos, we believe in buying less and enjoying longer. This is a process of sustainability that starts with us creating considered, timeless designs that are built to last, and then educating our consumers on how to best care for them."
Focussing on the finest natural fibres which will biodegrade at the end of their lifecycle, Kotn uses an innovative approach to sourcing that sees both people and product benefit. These fibres are then thoughtfully crafted into their final forms and delivered to Kotn's community with the highest care for the environment—from limiting waste and resources and recycling water and materials, to utilising only OEKO-TEX® non-toxic certified dyes and plastic-free packaging.
Grounded by the principles of considered design, relentless quality, and positive impact, we want to empower our community to make more responsible and conscious purchasing decisions.

Mackenzie Yeates – Co-founder and CBO
Our 8 Kotn favourites for home and hanger
At Kotn, you'll find a selection of ethically-made quality pieces, designed to stand the test of time and trends. A curated assortment, each is a closet staple built to last. From their best-selling Anti-Fit Denim, made responsibly without the traditional chemicals or toxic disposal techniques used; to the Quilted Comforter, a luxe textured blanket.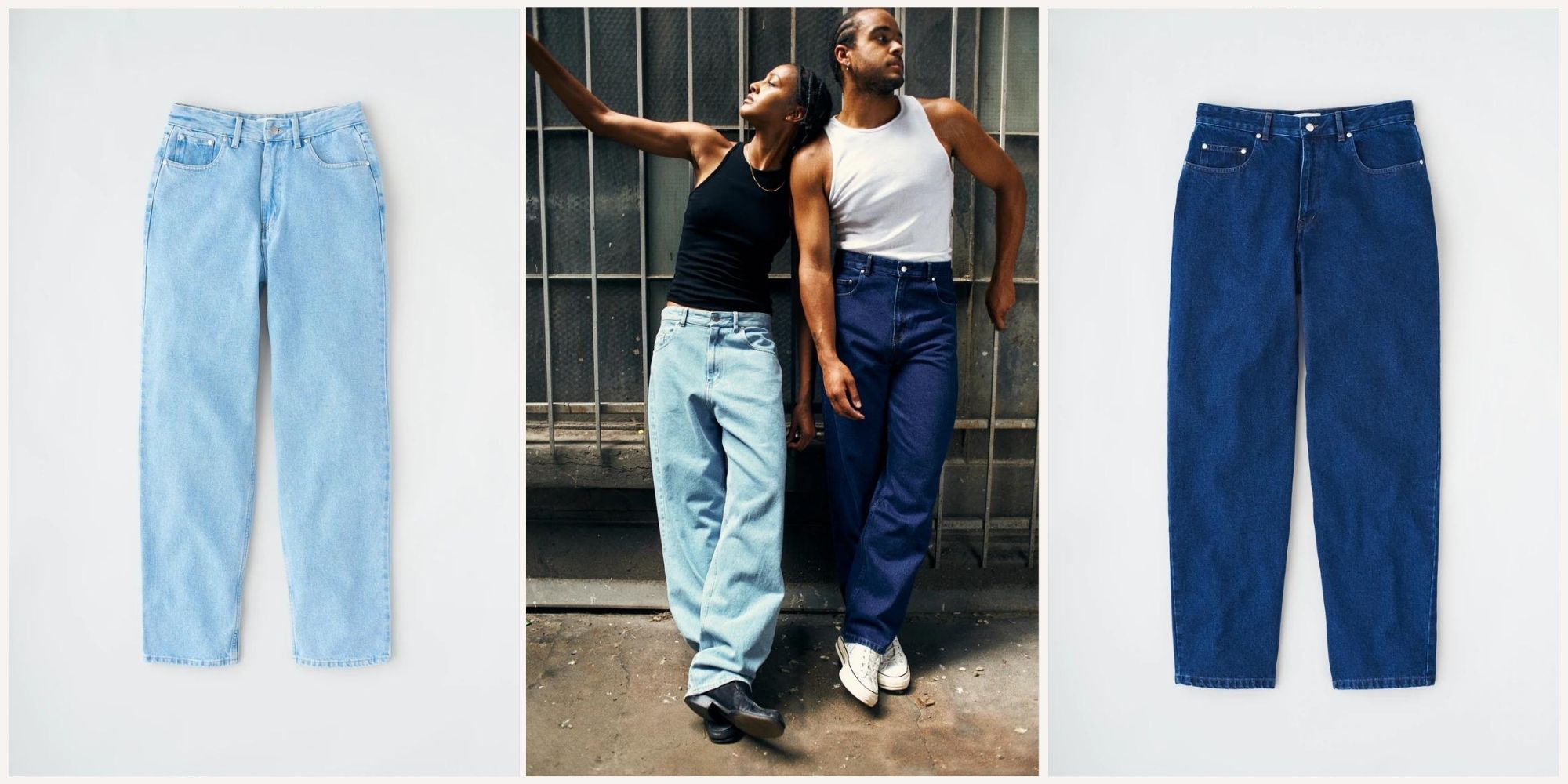 Denim to go against the grain. A relaxed fit that defies gender, its curves blend typical men's and women's styles, rather than following old formulas of how denim should fit. These jeans were built to last in a recycled cotton blend, crafted and dyed safely without the traditional chemicals or toxic disposal techniques used.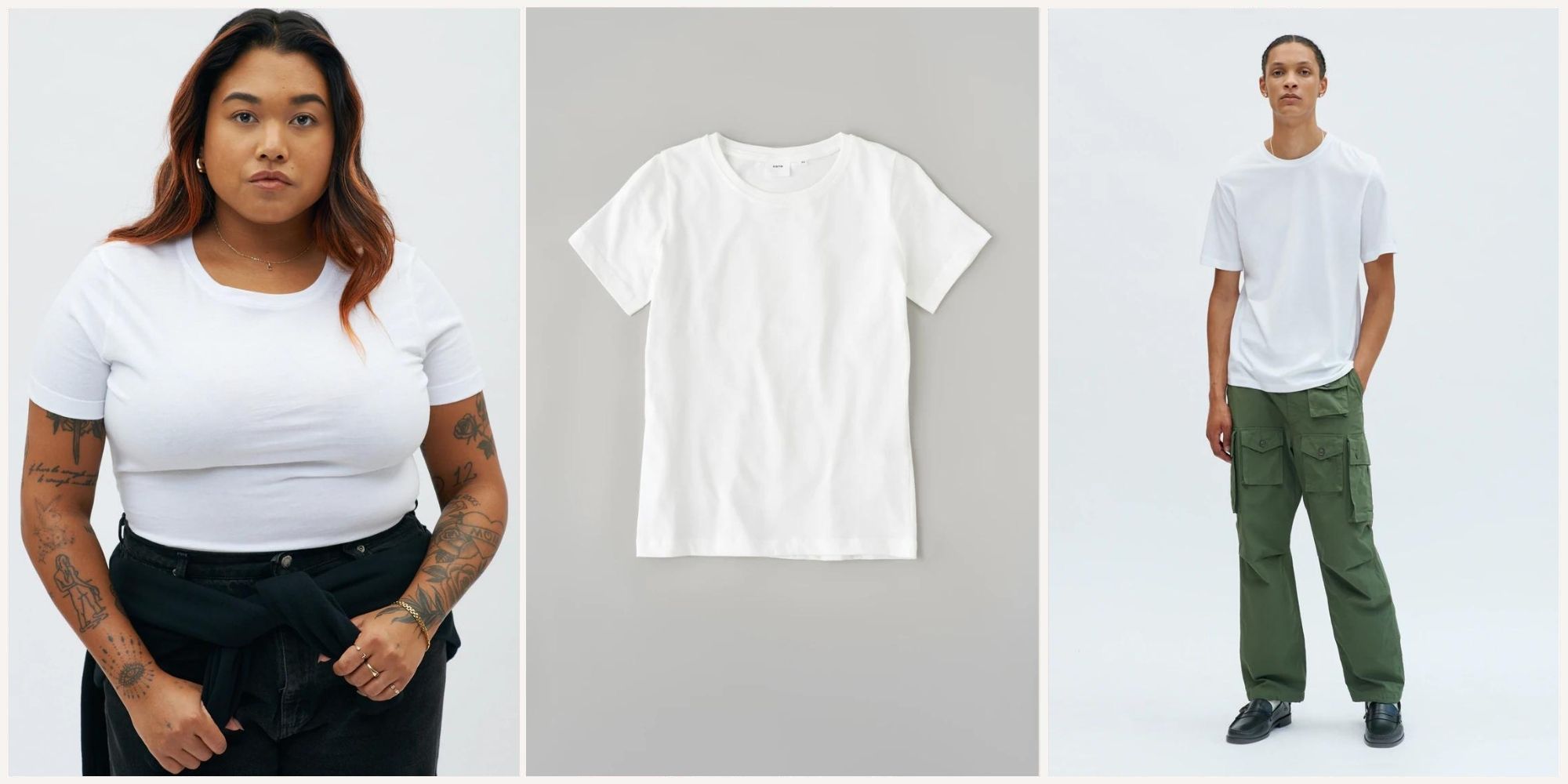 A timeless classic and one of the brand's best-sellers, the Essential Crew is great for everyday wear, for years to come. Crafted from buttery-soft 100% long-staple Egyptian cotton, this staple tee feels and looks elevated.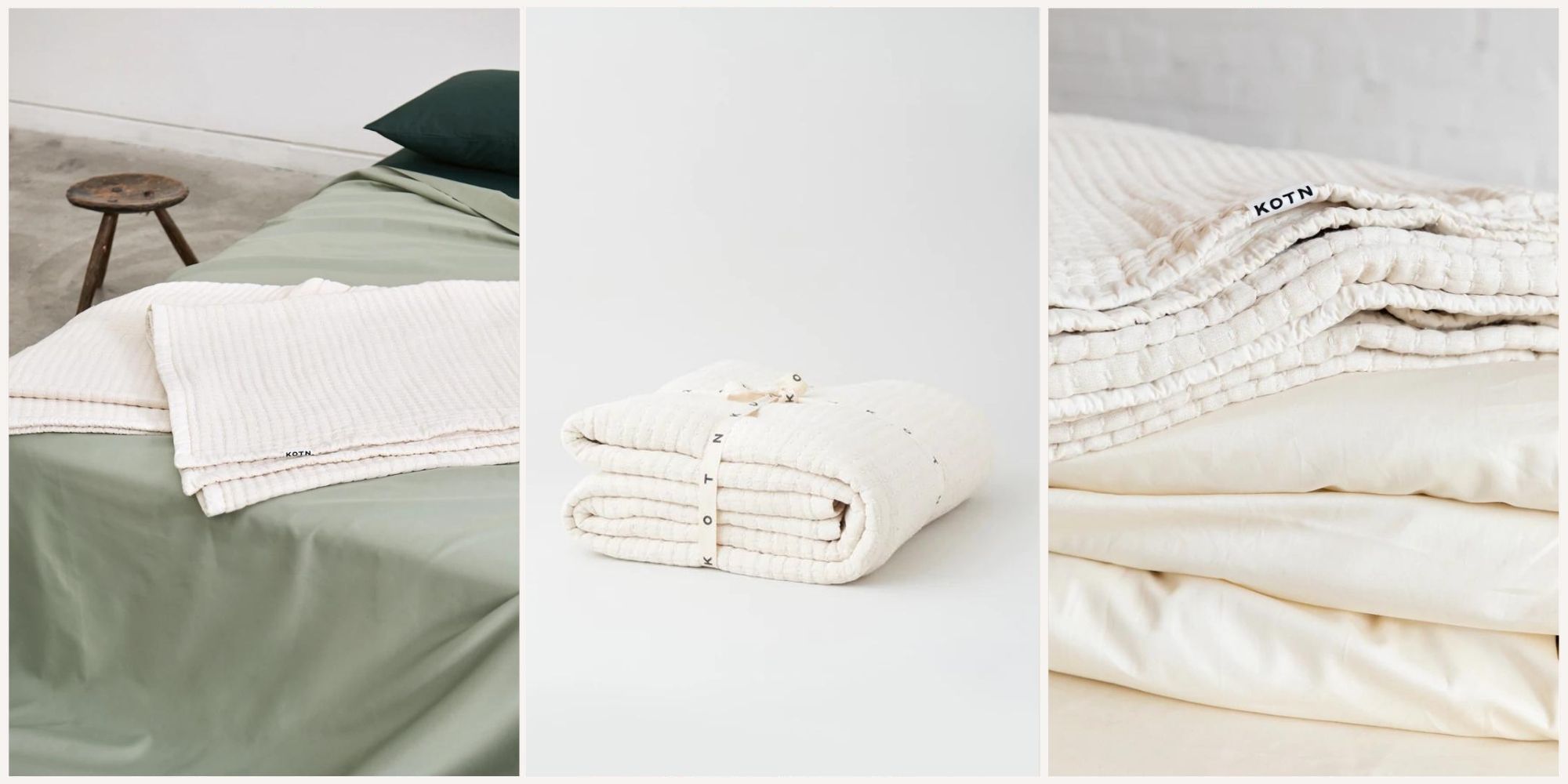 A plush and textured blanket with a soft quilted finish inspired by the ancient-meets-modernist techniques of Egyptian architect Hassan Fathy. With a tonal blanket stitch throughout, it's warm enough to be a comforter and sleek enough to be a throw.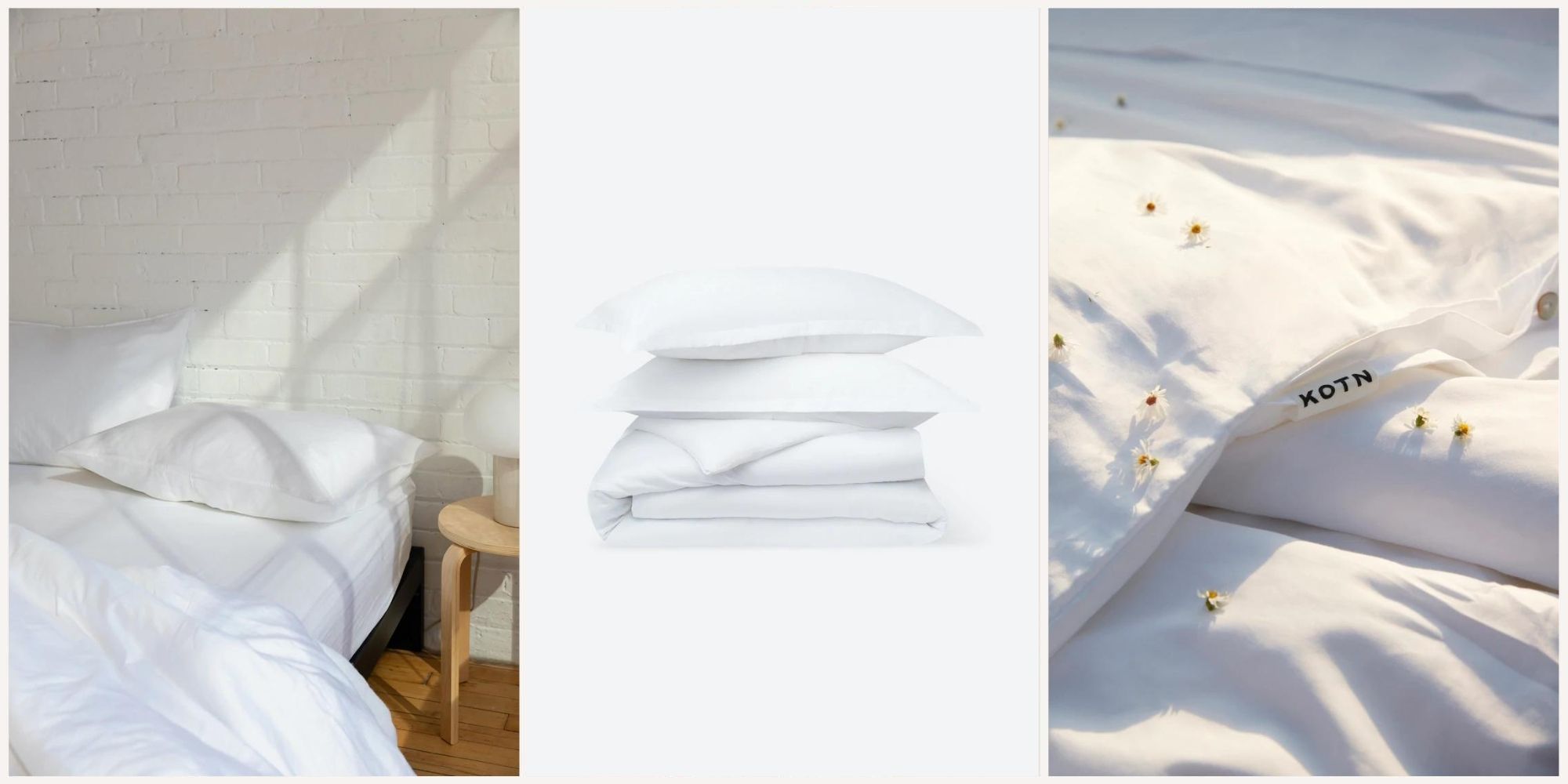 What Egyptian cotton was made for. Crafted from 100% long-staple Egyptian cotton, it offers a luxe softness and neutral matte finish, all in a durable 400-thread-count build.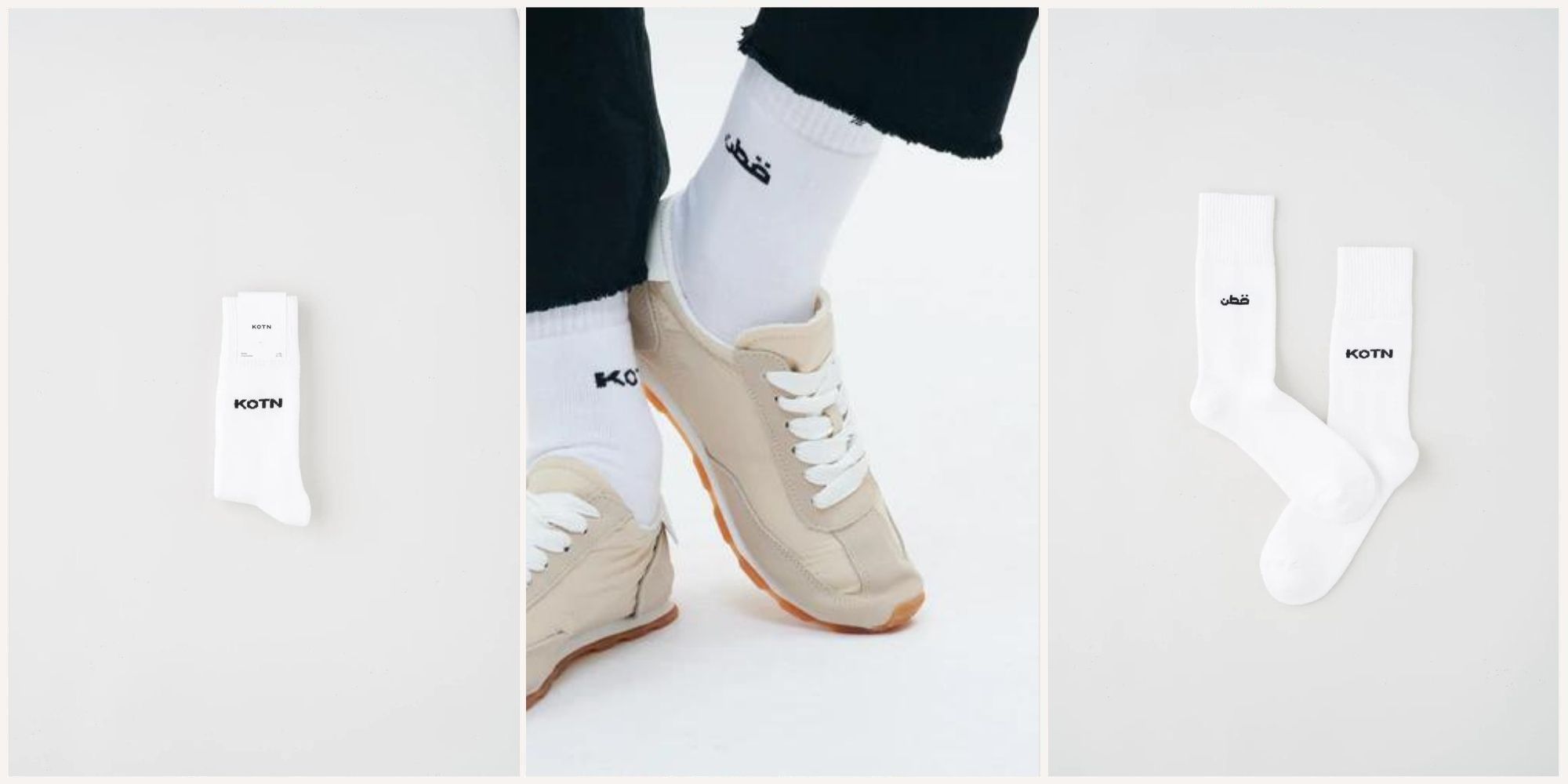 The brand's signature socks sport the Kotn logo in both English and Arabic. Made from Egyptian cotton with a hint of stretch, they're padded for extra comfort and warmth, yet breathable enough for year-round wear.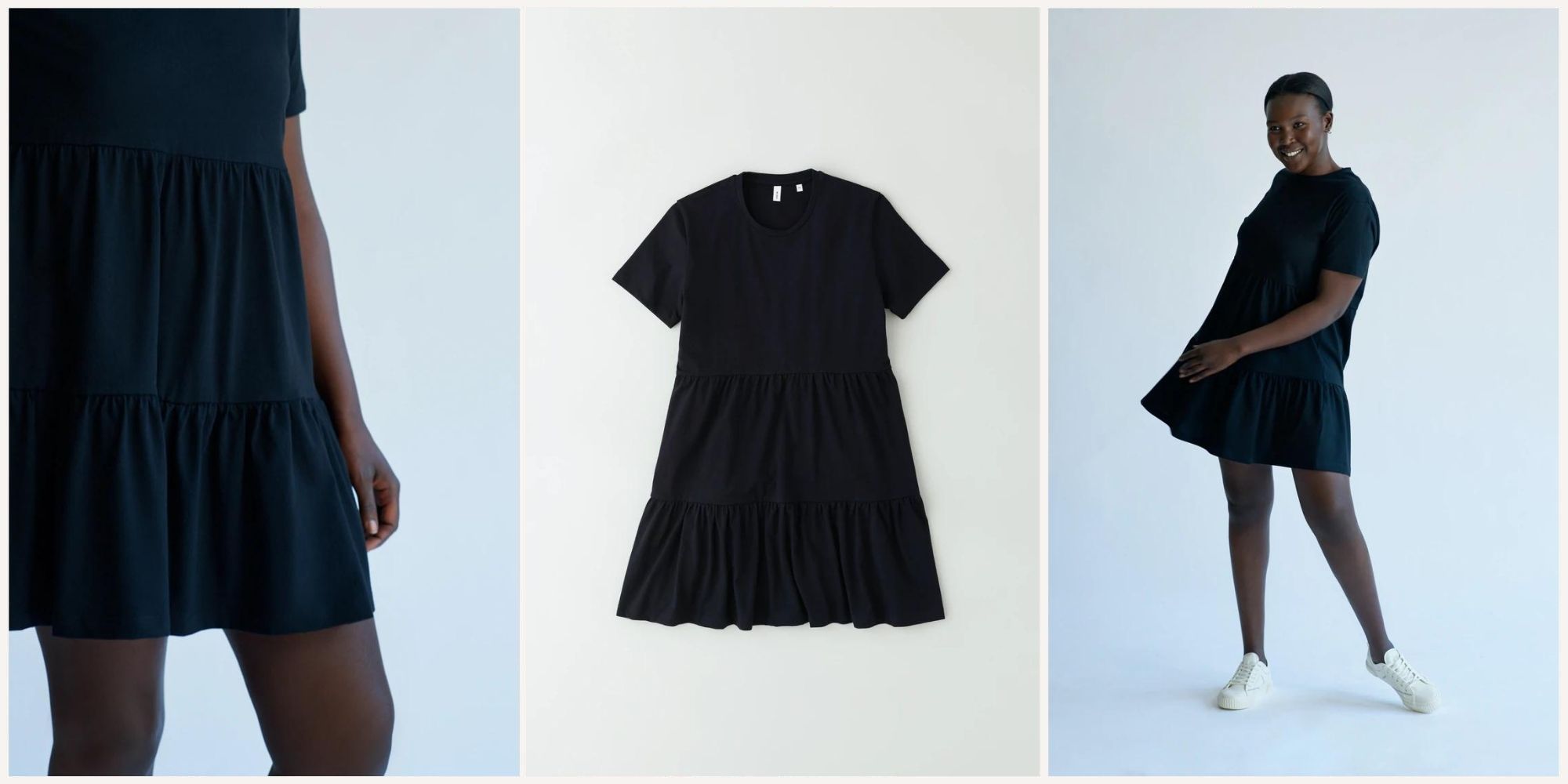 Crafted from plush long-staple Egyptian cotton jersey, the best-selling Babydoll Dress was made for summer days. With a classic crew collar and skirt of flouncy tiers, simply throw it on and go.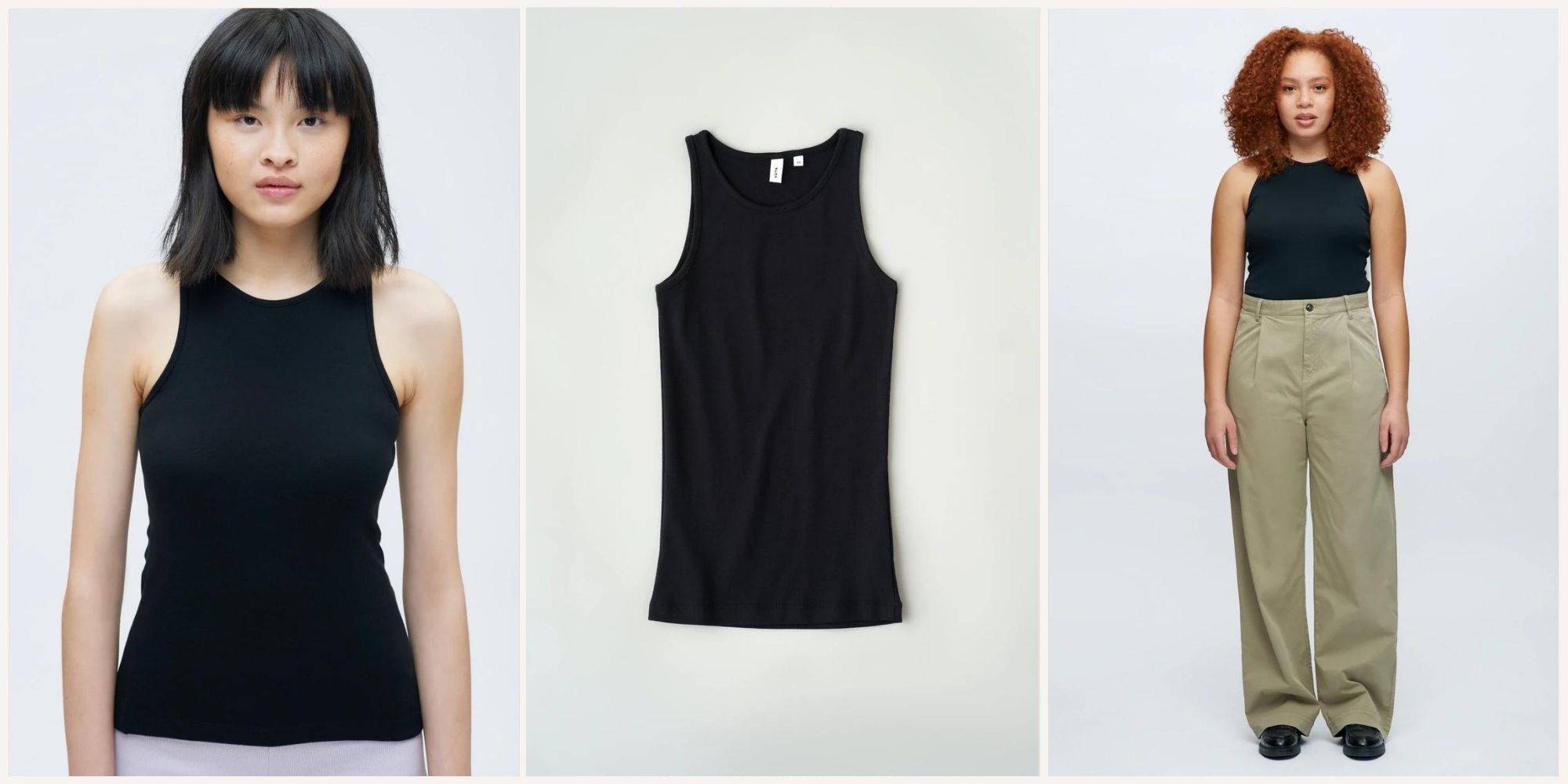 This timeless, racer-inspired high-neck tank top is a year-round staple. Crafted from 100% Egyptian cotton with a natural stretch, you can easily dress it up with a wide leg pant or skirt, or wear it casually with your classic pair of denim.
What's next for Kotn?
For those of you in the USA and Canada who love shopping locally, get excited. Kotn shared with us that it will be opening more stores in 2022, giving its community "more opportunities to shop locally, experience the brand IRL, and minimise our and their carbon footprints."
"Be on the lookout for new Kotn stores opening up across the US and Canada—we may be coming to a city near you!"