This is a sponsored article about a brand that was independently assessed by our rigorous ratings system. We're proud to only collaborate with "Good" and "Great" rated brands. Learn more.
From pregnancy through postpartum care, comfort is key. That's why we love responsible brand Knickey's new collection of maternity underwear built to be better for you, your body, and the planet.
Responsibly made organic maternity underwear to see you through
If you haven't met US-based underwear brand Knickey, where have you been? Rated our top score of "Great" across the board for their efforts in protecting the environment, taking care of workers, and leaving animals where they belong, Knickey is our go-to for top-drawer basics, creating size-inclusive organic cotton undies to write home about.
For all the parents-to-be, Knickey just launched its brand new Maternity Collection ready to elevate the comfort and consciousness of your pregnancy and postpartum care days. Let's take a look.
"Our signature blend of certified organic cotton—now in styles uniquely built for your growing belly. Perfect for pregnancy and postpartum care, treat yourself or an expecting mama to some safe, sustainable, and secure undies that provide continuous comfort through all stages of motherhood. Build a bundle of below and above-the-belly briefs in anticipation of your bundle of joy."
The new maternity styles
Knickey's newly launched collection features two styles to start: one that sits above the belly, and one below, to your preference. Both comfy styles are available in XS-3XL in the colours Midnight Moon (black), Cloud Nine (white), and Lunar (grey). Above-Belly retails for US$30 and Below-Belly will set you back US$27.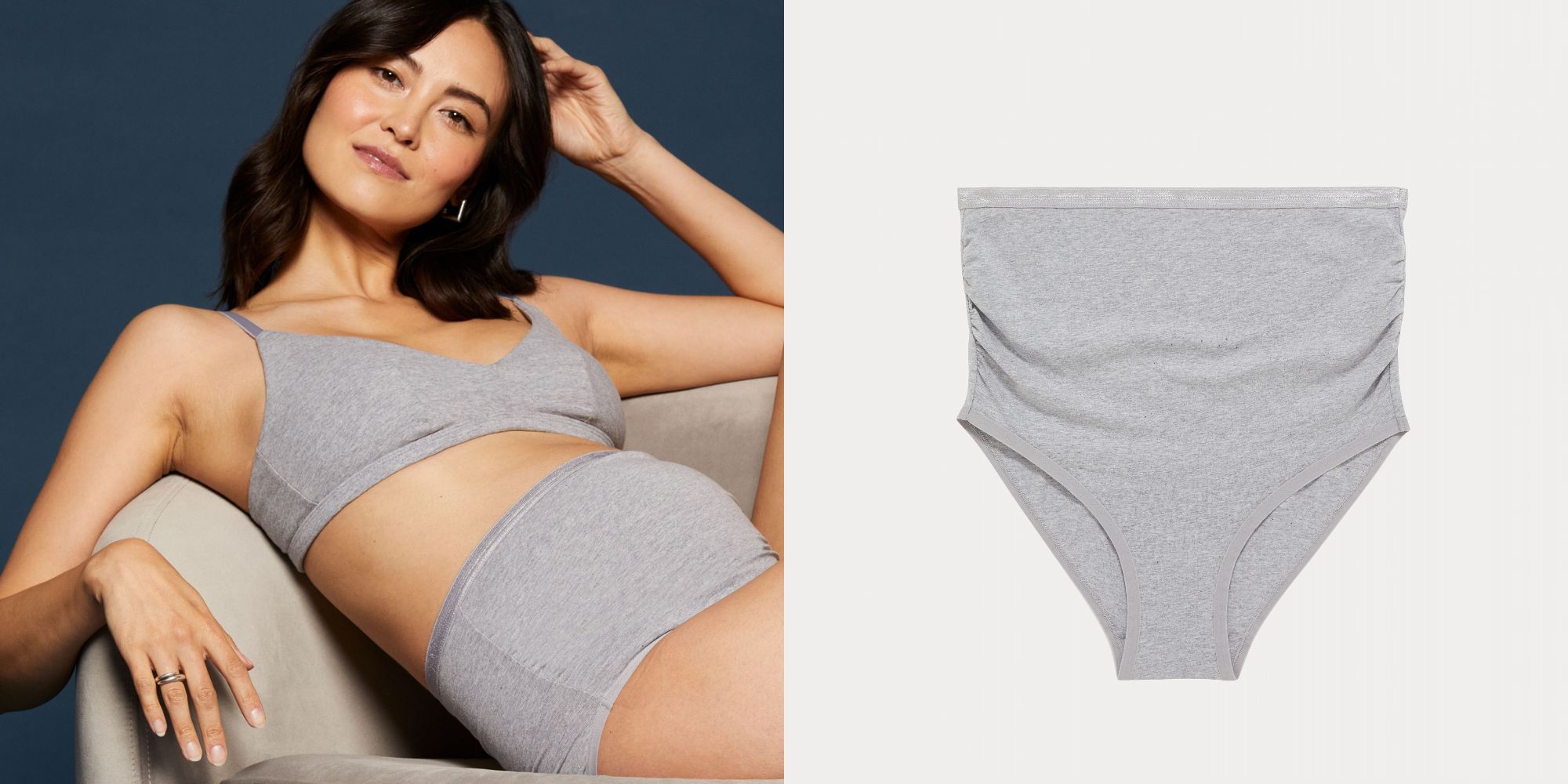 Expertly crafted to cradle a growing belly, this subtly-side-ruched brief pulls up and over the stomach, providing support, coverage, and stay-put security all day long. Perfect for pregnancy and postpartum comfort, it features full seat coverage in the back and a lay-flat elastic for secure and sleek leg lines when you need them most.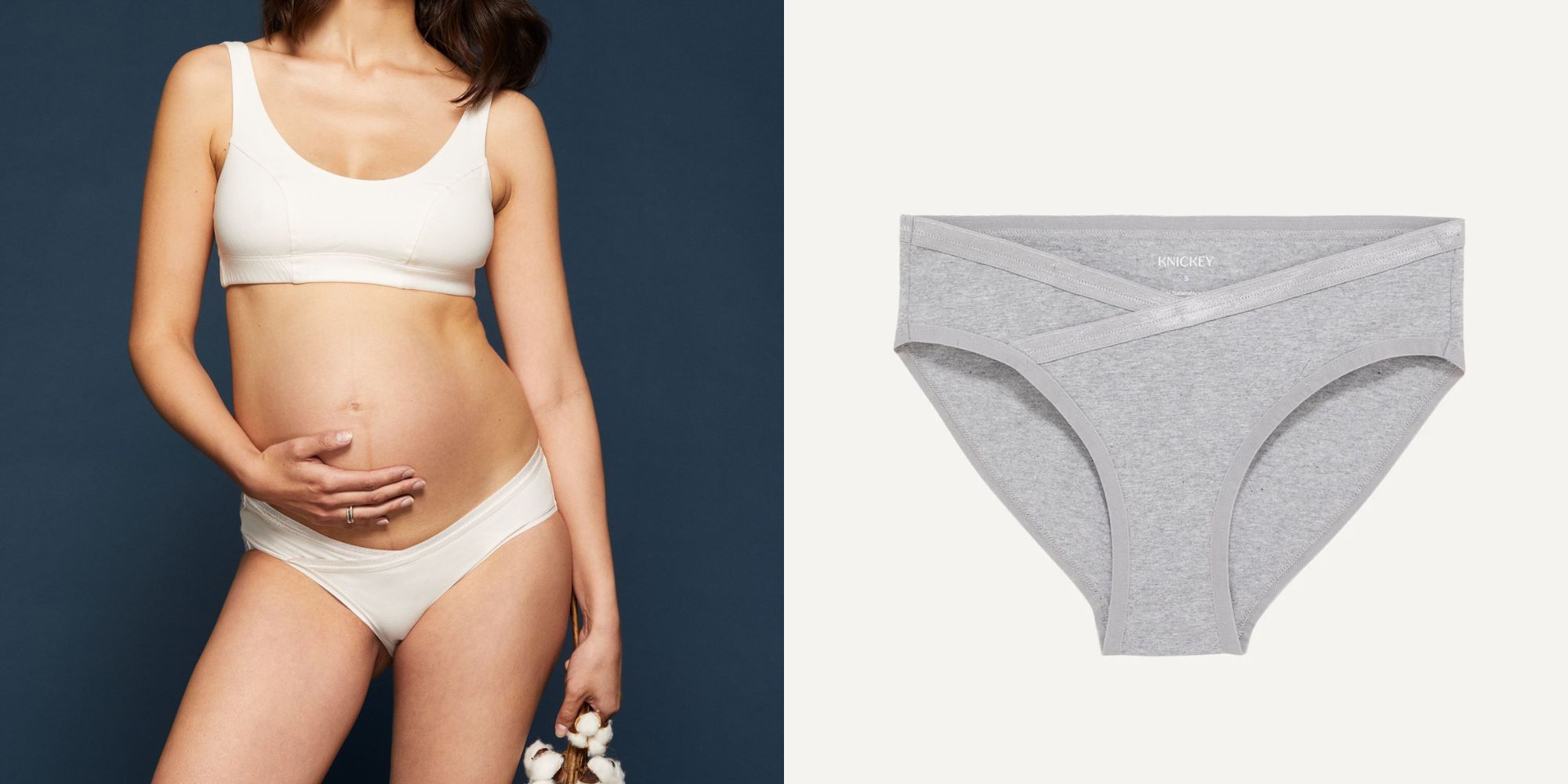 This low-profile style is strategically sewn for expandable comfort below the belly, alleviating pressure and providing barely-there comfort. With a custom criss-cross structure in the front and full seat coverage in the back, its stay-put leg elastic legs prevent unwanted movement at every stage of pregnancy through postpartum care.
Bonus: recycle your rejects
We love a circular fashion story, which is why Knickey's industry-leading recycling program is such a big bonus. The program accepts undies, socks, bras, tights, and cloth face masks from any brand (menswear too), so consumers are able to recycle their Knickey Maternity if they choose to when they no longer need them. As long as you're based in the US, send back your old undies to be turned into new materials like recycled yarn, insulation, or boxing bags, and receive enough rewards points for 15% off your next order. Sounds like a win-win to us, for you and the planet.