This is a sponsored article about a brand that was independently assessed by our rigorous ratings system. We're proud to only collaborate with "Good" and "Great" rated brands. Learn more.
Germany-based JAN 'N JUNE is one stylish and sustainable brand built on transparency and circularity you'll want to meet.
Meet your new favourite brand
JAN 'N JUNE is like your sustainably stylish bestie who has all the top tips to keep your fashion high and your impact low. Dreamed up in Hamburg, Germany, in 2013 over a bottle of wine, the brand exists to answer the founders' pressing question at the time: "Why is there no stylish, sustainable, and affordable fashion label?" They couldn't stop thinking about it, so they made it. One year later, transparent, eco-fashion label JAN 'N JUNE was born. We're thrilled to introduce you.
We believe that fashion and sustainability can go hand in hand. You can care about your outfit and about the environment.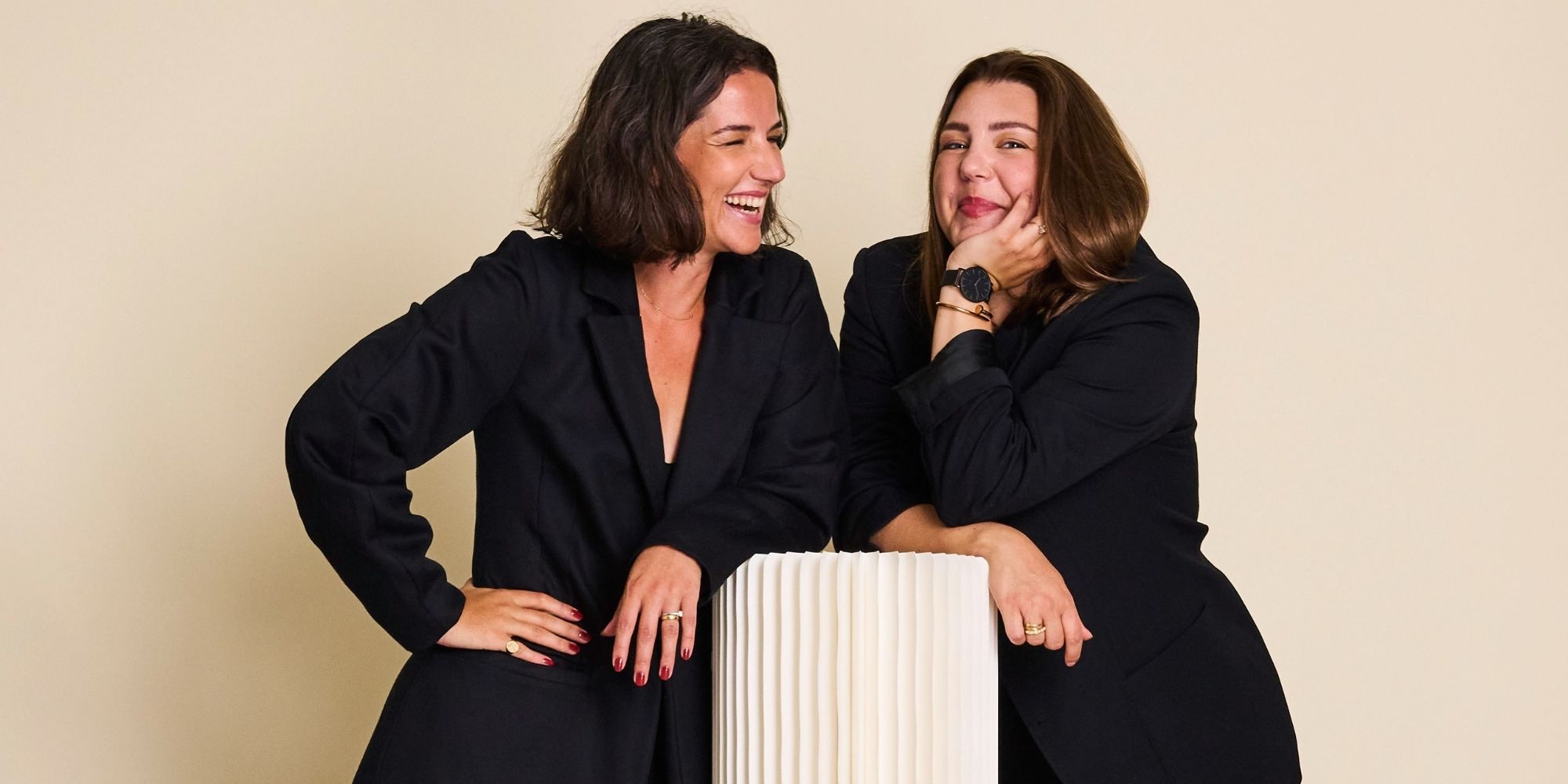 Fixing fashion one garment at a time
JAN 'N JUNE has been fixing its corner of the fashion industry since 2014 with optimism, creativity, humour, and a minimalistic style. The dedicated and talented team of 18 works every day to create beautiful and minimalistic sustainable fashion with "Tons of determination, ups and downs, and little by little building our baby to make the fashion world a tiny bit better—with some sustainable attitude and for sure with style. #byebyefastfashion #fixingthings" Here's how they do it.
Exploiting working conditions, unfair wages, harmful materials, and untransparent supply chains couldn't justify a fast fashion outfit no matter how beautiful it was.
Transparency is key
From the beginning, JAN 'N JUNE knew that to reject fast fashion, it had to be upfront about how, where, and by whom its products were made. To make it simple for the customer, every product tag has a QR code leading to the "ECO-ID" that reveals the supply chain in every step from the origin of the resource to final production. You can also find this info directly on the page of each garment the brand sells.
By manufacturing locally in Europe—specifically Portugal and Poland—the team can trace garments from seed to shelf. This further reduces climate impact thanks to shorter transportation routes. "This gives us the opportunity to visit the factories regularly and keep a close contact." You can read about the facilities JAN 'N JUNE partners with over on the Manufacturers Map.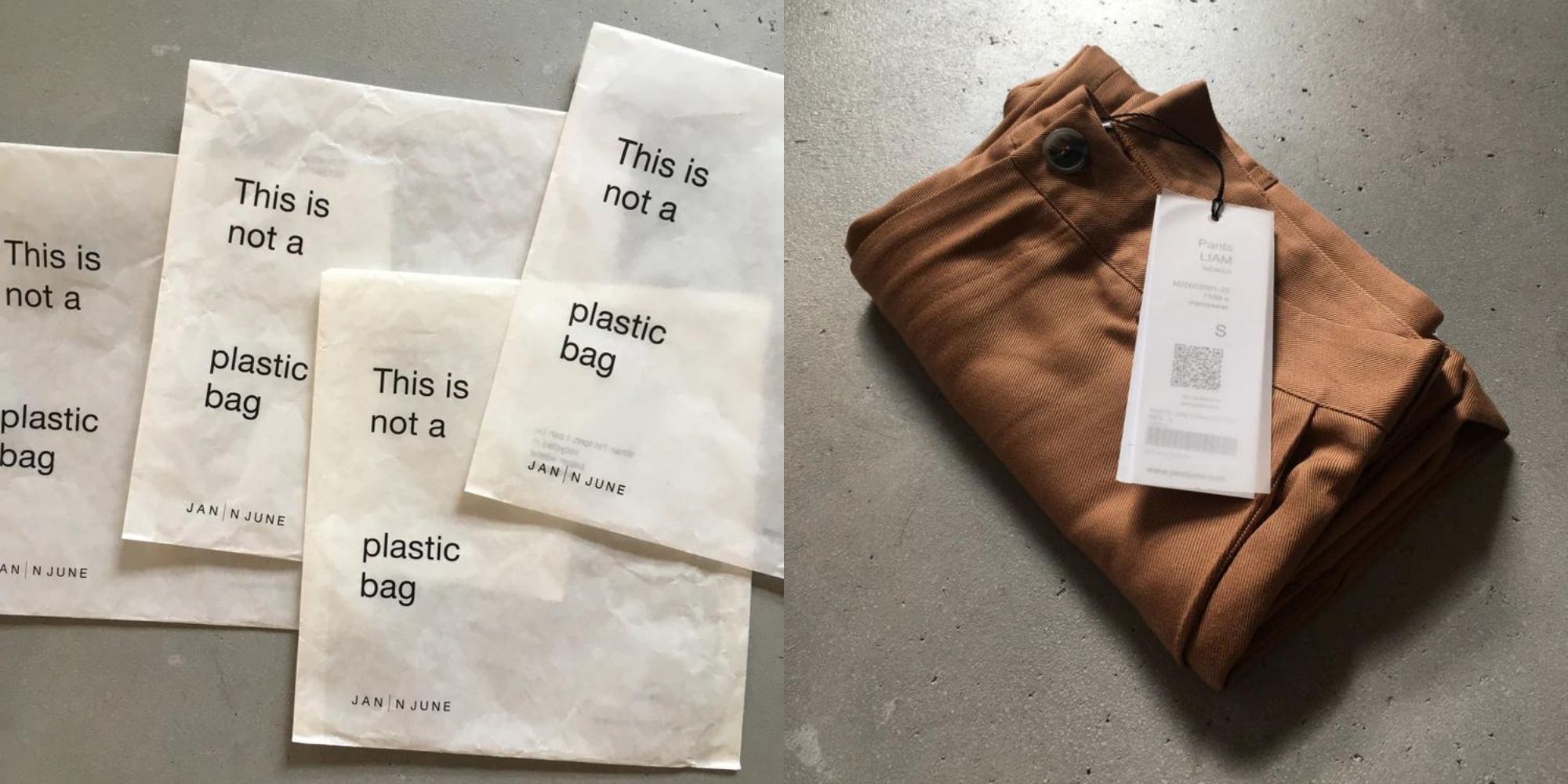 Designed with the planet in mind
JAN 'N JUNE receives our highest score of "Great" for its environmental impact. Embodying a circular fashion approach, the brand considers the entire lifecycle of each garment they make: "We are constantly trying to improve our products—during the product development we already consider the end of life."
How does this circularity look in action? The brand uses a high proportion of eco-friendly materials, from recycled cotton and organic linen to ECOVERO™ and TENCEL™ Lyocell. It also reuses fabric offcuts to create upcycled collections (like these adorable scrunchies), minimising waste. Its products are carefully designed and created for high quality, meaning they will last longer, and they arrive on your doorstep in sustainable packaging. You can read more about the brand's myriad sustainability initiatives on the How We Do It page.
Our top 10 pieces from JAN 'N JUNE's collection
What we love about JAN 'N JUNE's clothes and accessories (aside from their stellar sustainability) is that they often mix a timeless, minimalist aesthetic with bright colours to make your wardrobe pop. The latest collection, "fifteen", is inspired by Portugal, where the brand manufactures most of its clothing: "'fifteen' reminds us of that beautiful country, its sunshine and people as well as optimism, humour, and open-mindedness."
Here are our ten current faves from the womenswear collection. But don't fret: the menswear is just as vibey.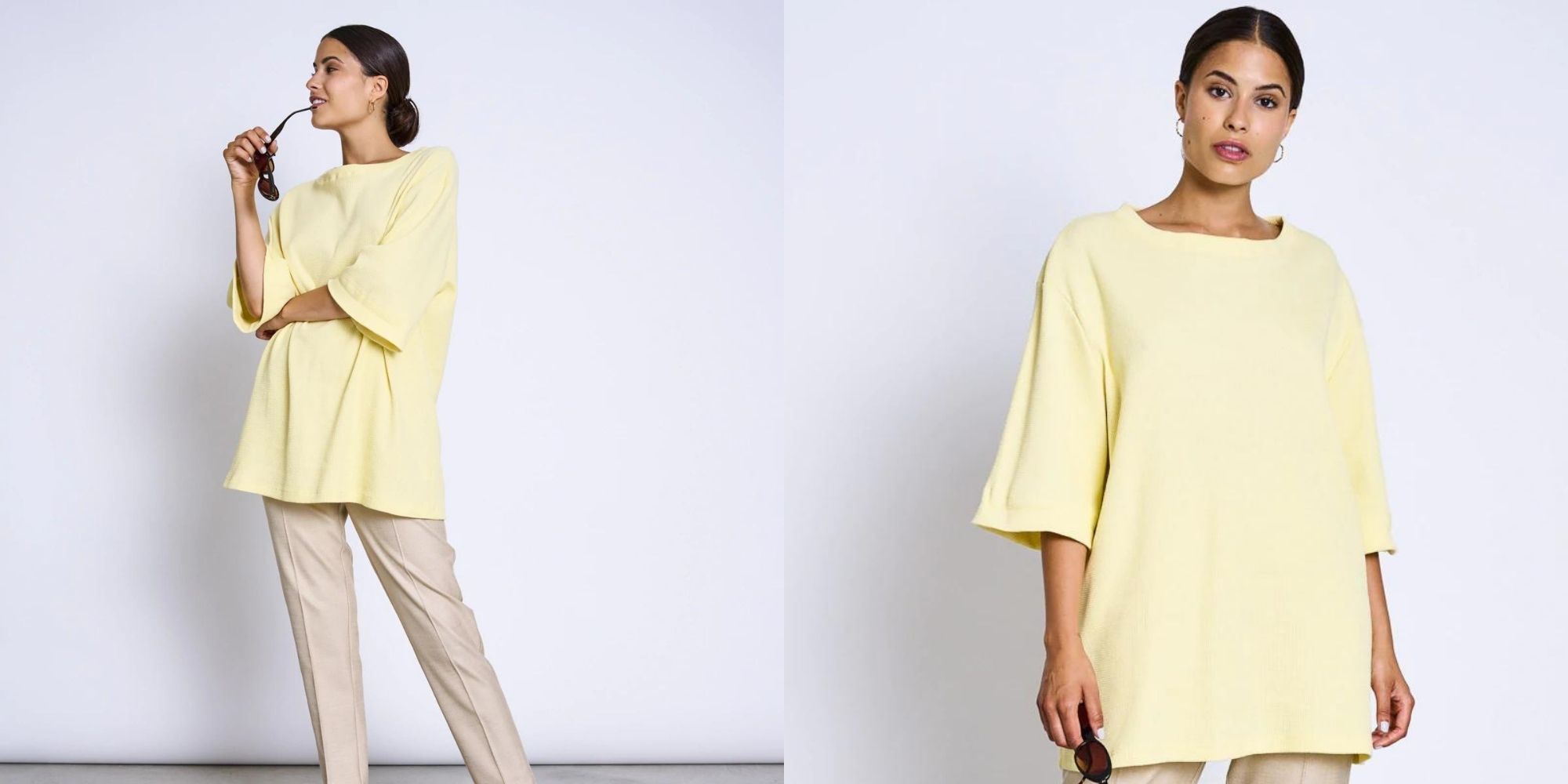 Meet new, oversized unisex t-shirt JELLE. Made of 100% organic cotton, JELLE has a round neck and is long fitted.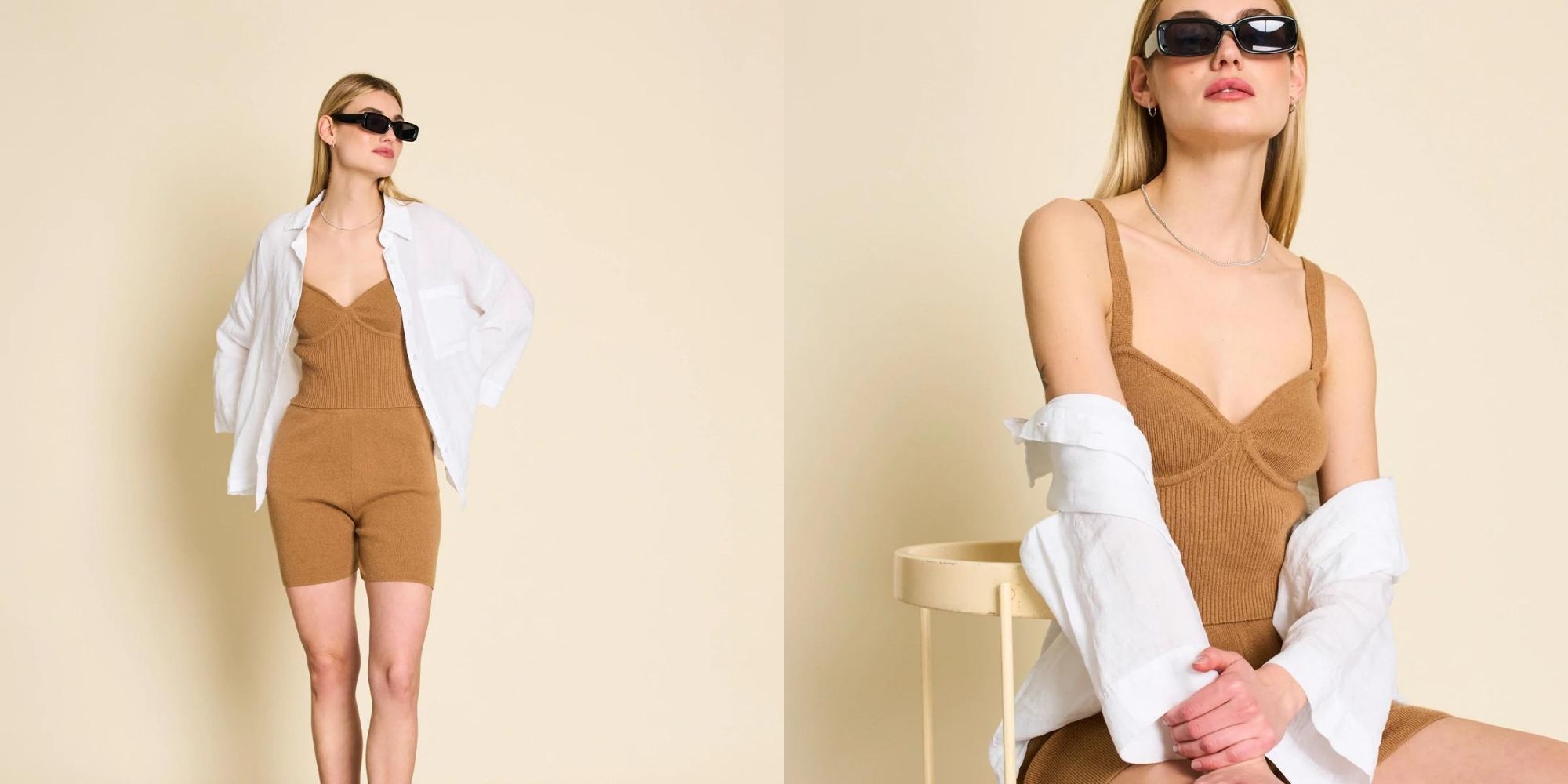 SANAH is incredibly soft and cosy, both a bralette and crop top while still elegant. Bonus: SANAH features a variety of different strap styles.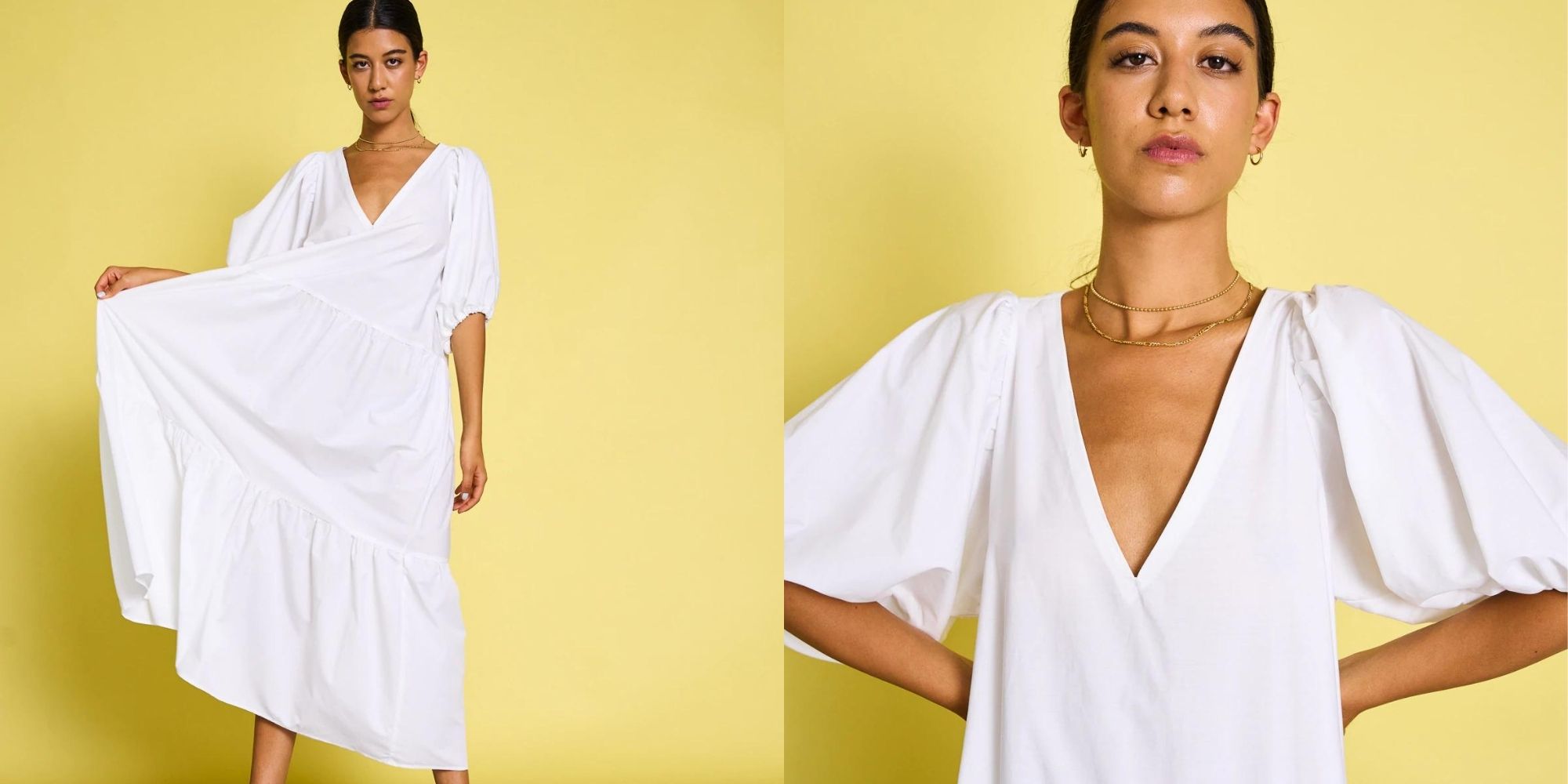 This wonderful organic cotton midi dress is called LEIRIA, named after the just as wonderful small town in Portugal.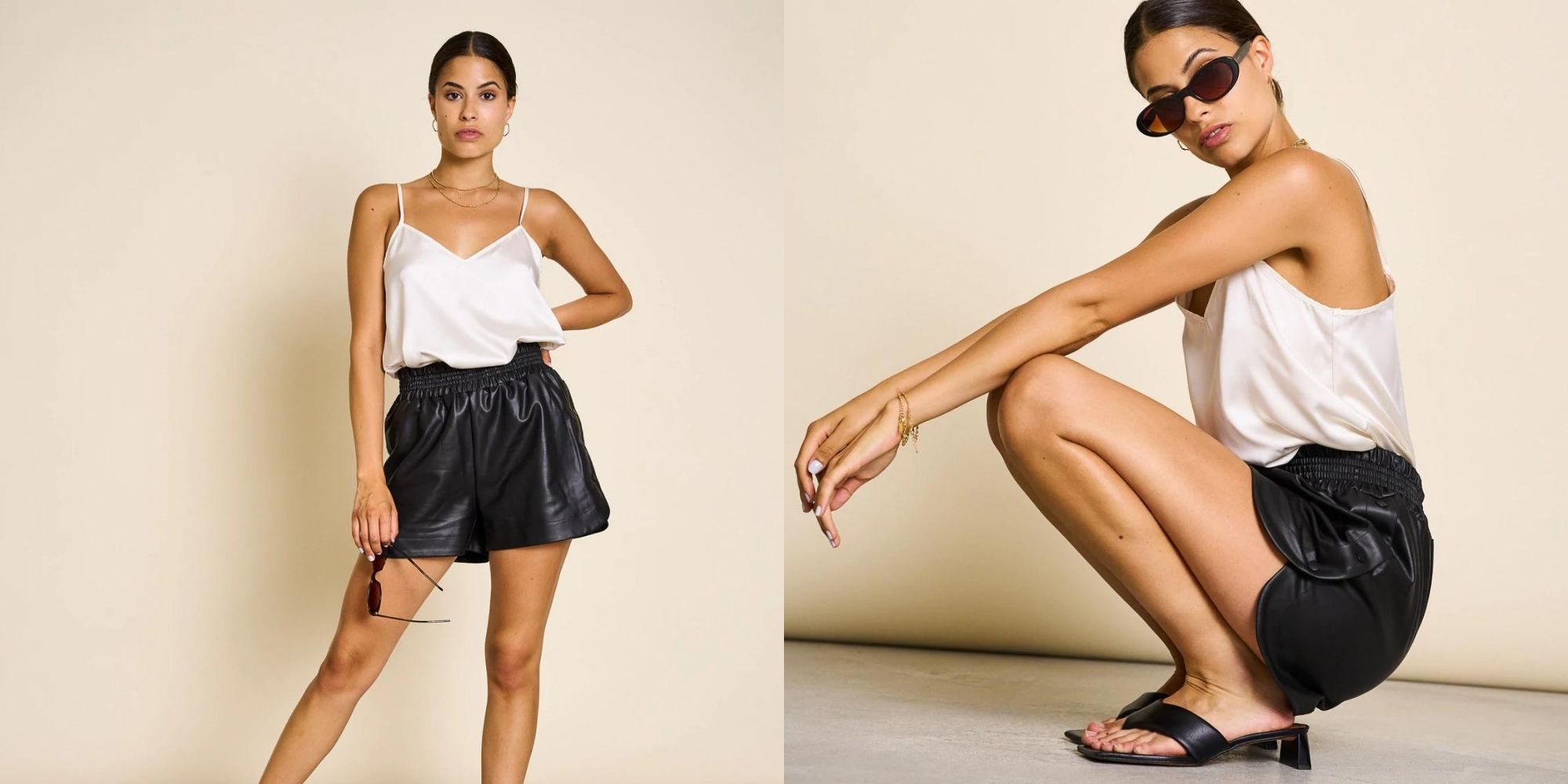 The vegan coated jersey fabric in these shorts (made out of 100% organic cotton) is super soft and gives them a cool, leather-like look.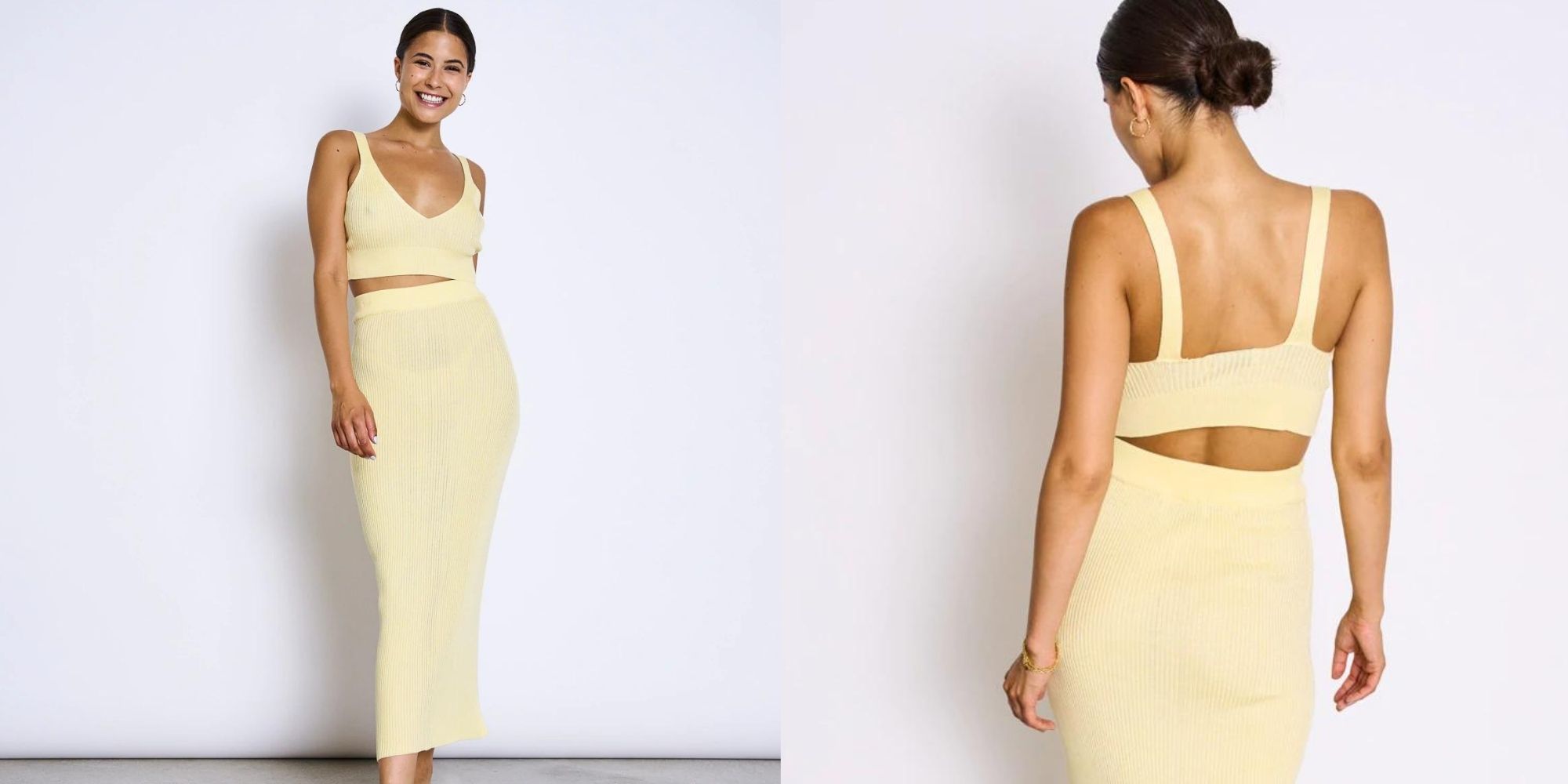 The new knit bralette is named after a small and beautiful city in Portugal: BEJA. The bralette is made out 100% ECOVERO™.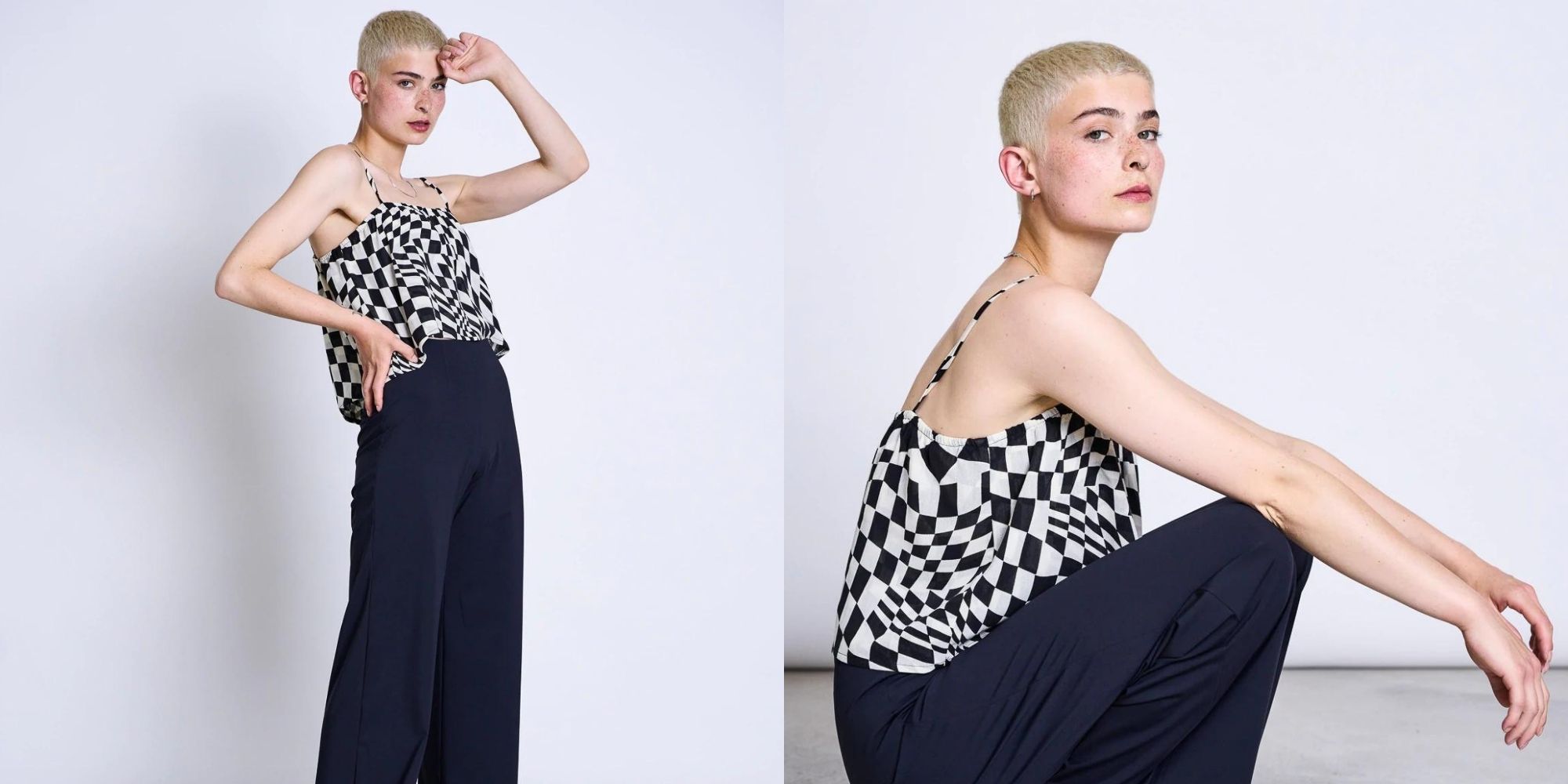 LEONIE is a flowy, super duper easy top with spaghetti straps and a ruffled top.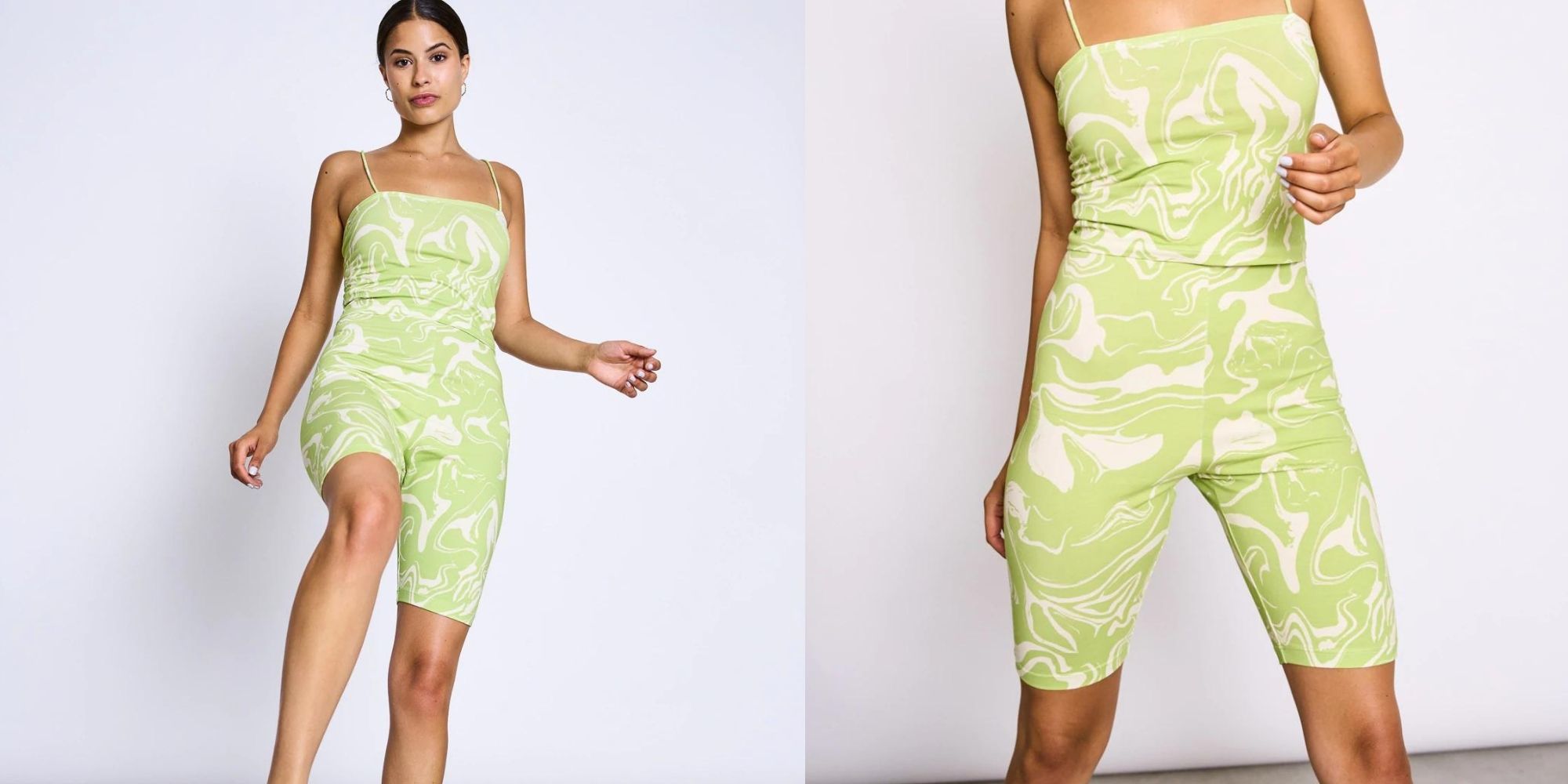 Everyone needs this staple in their wardrobe. Made from super soft organic cotton fabric, they may just be the coolest shorts you'll ever own.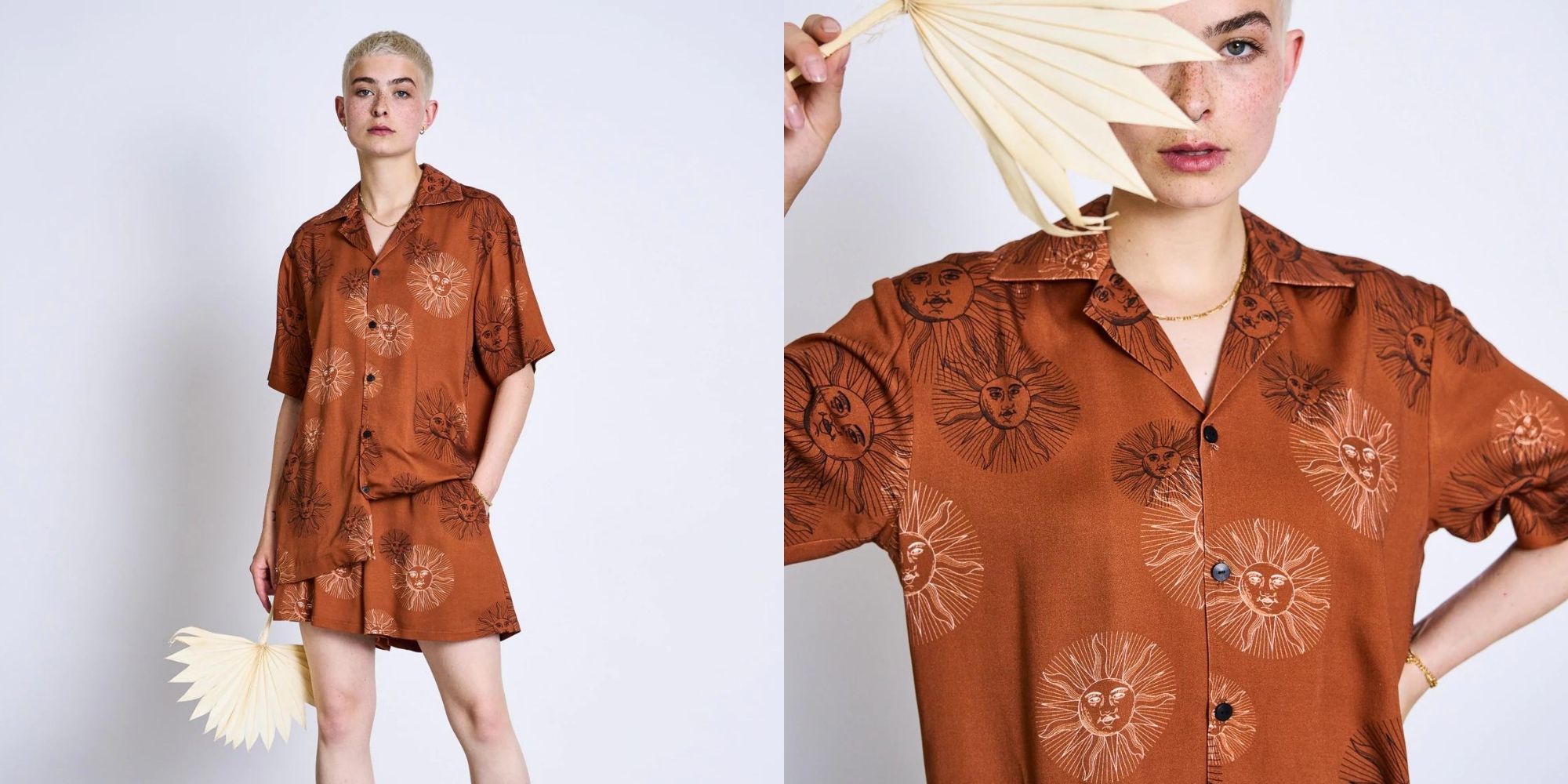 Light, breezy, and sunny: this is LUA. The shirt is made out of sustainable ECOVERO™ fabric, which gives it a smooth and light touch.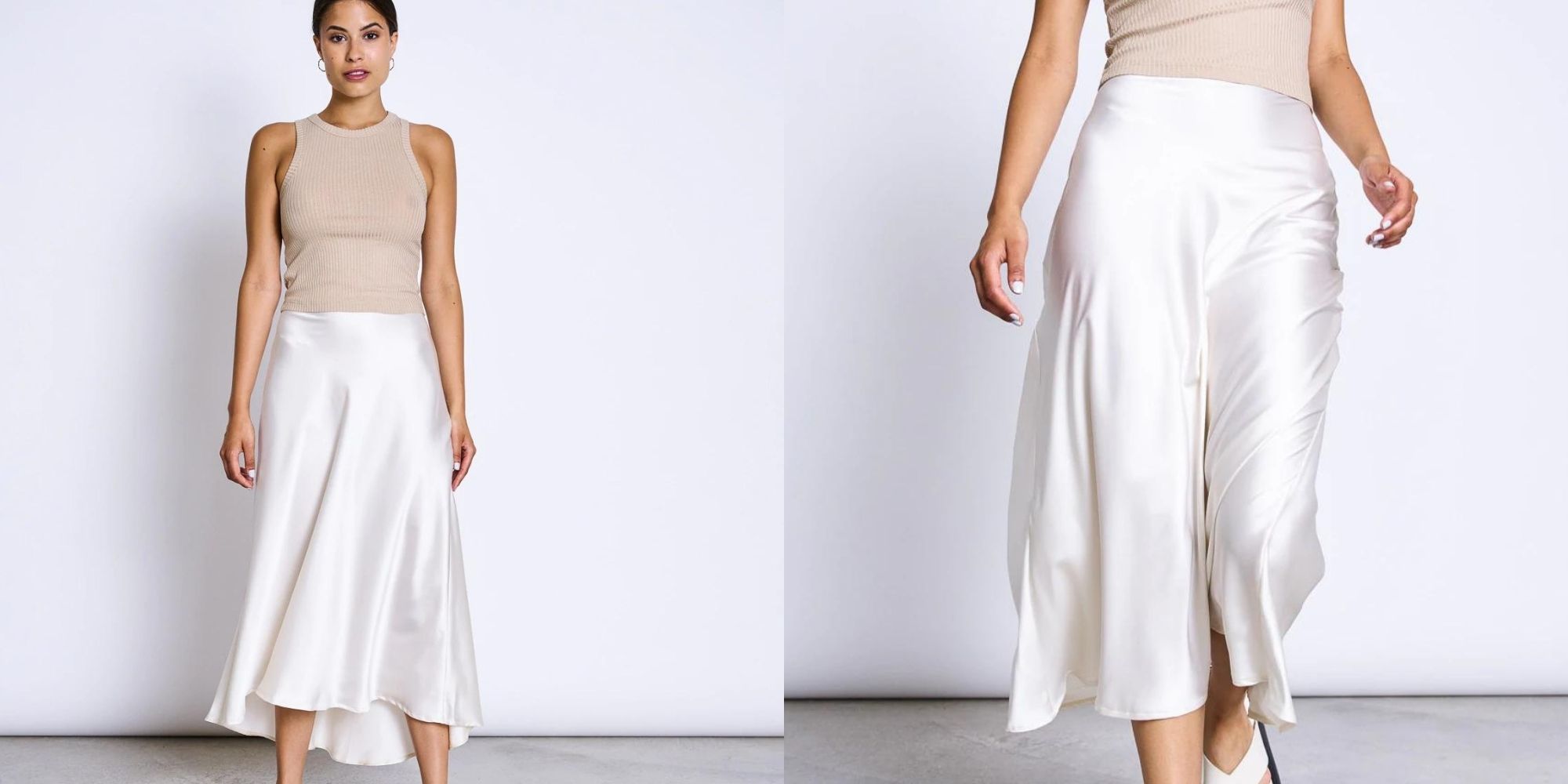 We love the newly released high-waisted SIENA skirt. Made out of 100% recycled PET waste, this lovely fabric is innovative, vegan, and sustainable.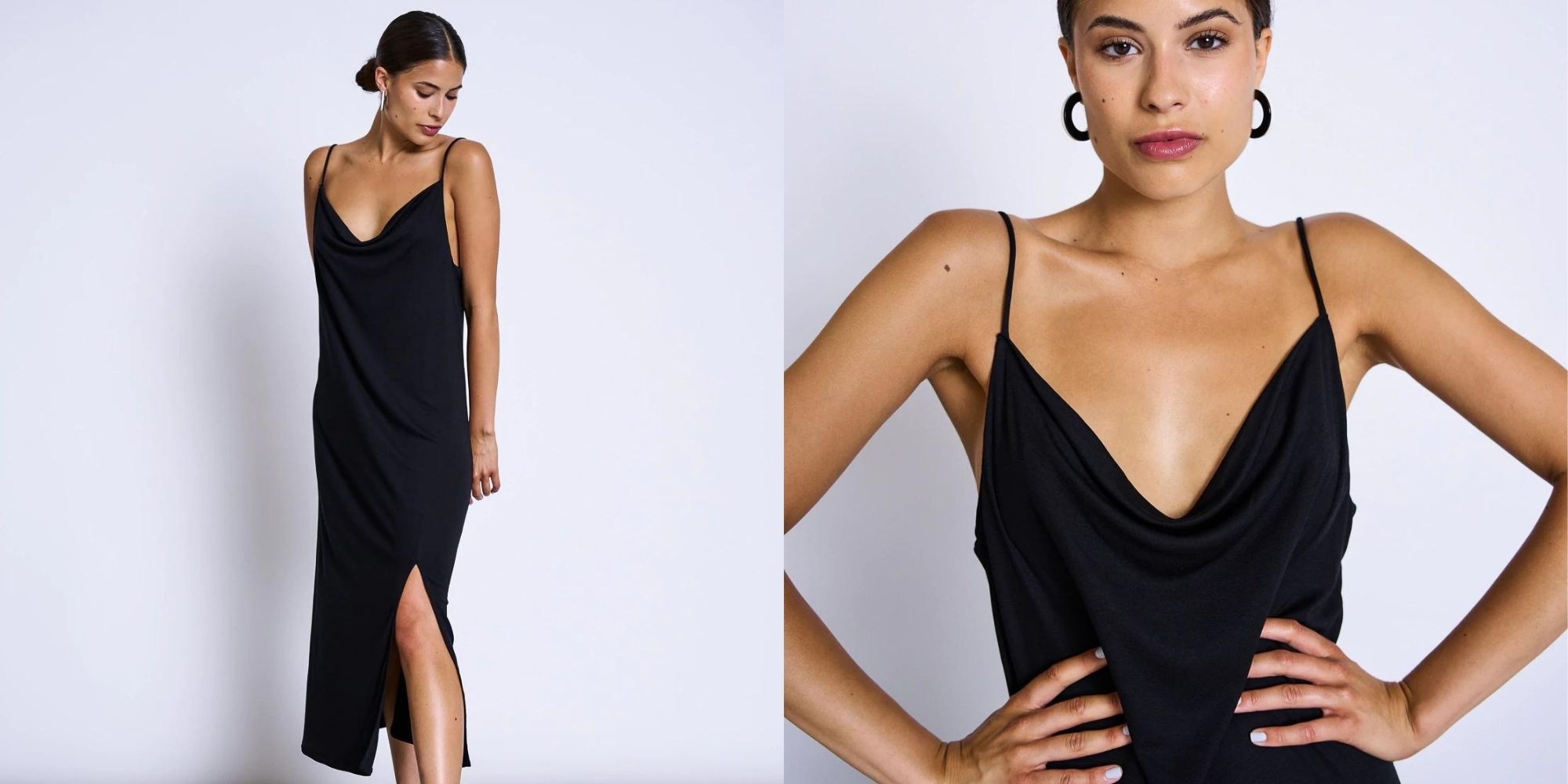 Flowy and flattering for all busts, HELEN is made from TENCEL™ Lyocell, a sustainable material derived from wood cellulose.
What's ahead for the brand?
Reduced prices, reduced impact, yet still utterly stylish? That's JAN 'N JUNE's latest initiative: a second hand resale platform called NEW-ISH where customers can buy and sell pre-loved JAN 'N JUNE goodies. Keep your eye on their website for the launch.