This is a sponsored article about a retailer that stocks brands independently assessed by our rigorous ratings system. Here we're highlighting only "Good" and "Great" rated brands. Learn more.
Vegan fashion is taking off, and for good reason. Clothing and accessories that are made without the use of animal products are not only better for our furred, feathered, and scaled friends—they are often better for the environment and workers, too. With animal leather, wool, and silk ranked within the four most unsustainable materials used in fashion (hello, water wastage and methane emissions), anyone on a sustainable fashion journey should consider opting for animal-free. Finding vegan and cruelty-free fashion brands can be a challenge: you can't really know for sure that there aren't any hidden animal ingredients with your run-of-the-mill opaque brand! That's where Immaculate Vegan comes in: your lifestyle platform and curated shop for living beautifully and ethically.
The vegan fashion movement
We see that there's a need for fashion to change—and we're championing that change. And for us that includes getting rid of the stereotype of how vegan and ethical fashion might have been perceived in the past.
For years as veganism became more mainstream, food was the focus. It only makes sense that in an era of more conscious consumers, we would turn to one of the most fundamental activities in our daily lives—what we eat. But while plant based food alternatives are still on the up and up, it's time for clothing to step into the limelight. Countless people are welcoming "a little bit of vegan" into their lives, and their wardrobes are no exception! The global vegan women's fashion market in particular is anticipated to reach the value of USD 1,095.6 billion by 2027, expanding at a rate of 13.6% from 2020 to 2027. Those are impressive numbers, and outpace even vegan food growth!
With new vegan brands launching every week, Immaculate Vegan steps forward and provides a beautifully designed boutique environment for the cream of ethical and sustainable brands, from more established players to the cool new kids on the block.
How it all began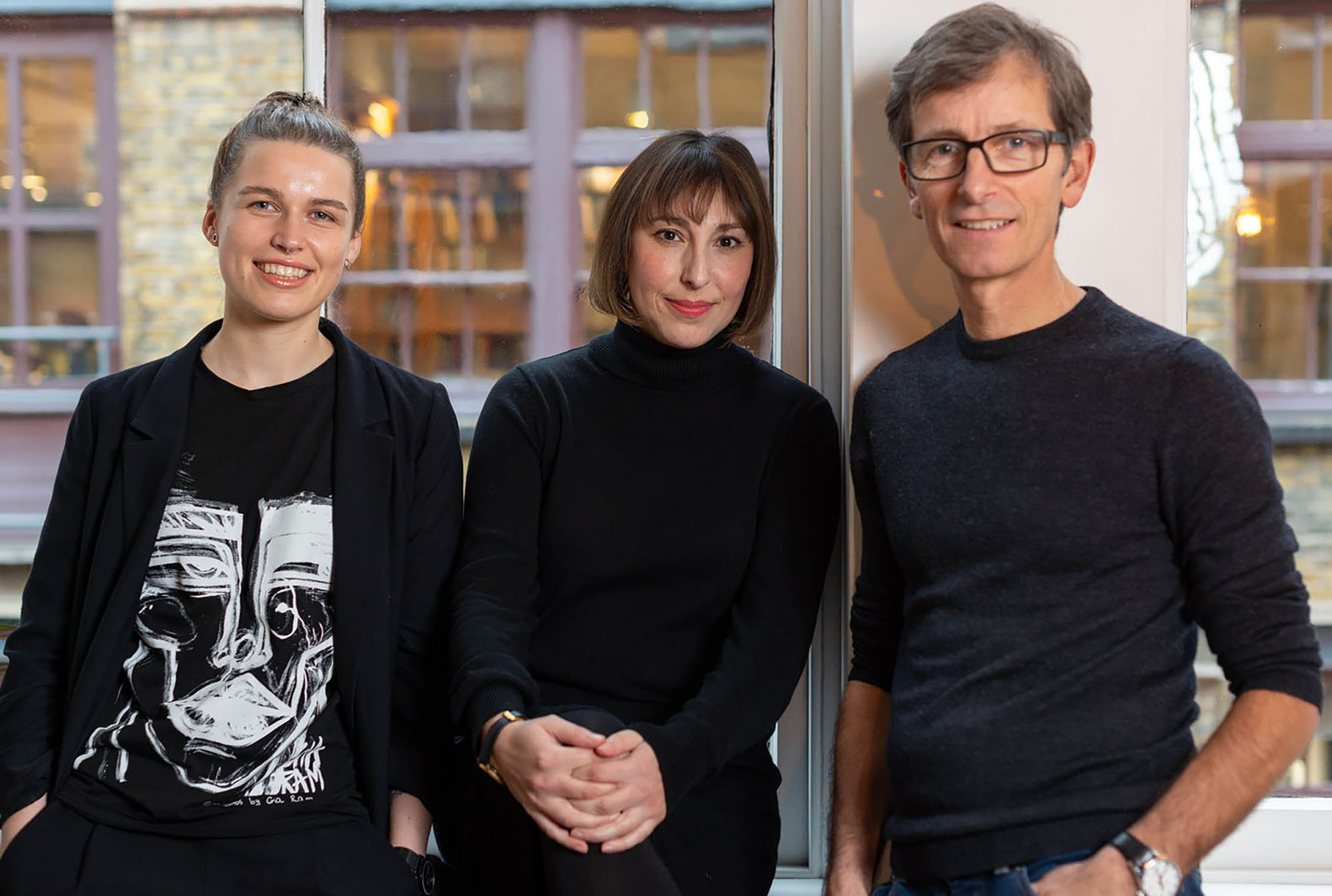 Immaculate Vegan officially launched in October of 2019. Founder Annick Ireland recognised a gap in the market as she tried to search for vegan brands that were not only suitable for her lifestyle, but that were beautifully designed and well made. What started out as a blog of her finds has transformed into a curated collection of over 130 brands and 1600 products across shoes, bags, accessories, clothing, beauty, and homewares. With backgrounds in marketing and eCommerce for large multinational organisations, Annick and co-founder Simon Bell were well equipped to create the world's first online 100% vegan marketplace where you can shop from the best ethical and sustainable brands.
But it's not just about bringing you beautiful brands: the team at Immaculate Vegan strives to help people make more ethical and sustainable lifestyle choices, and makes it easy for them to do so!
Where ethics and aesthetics meet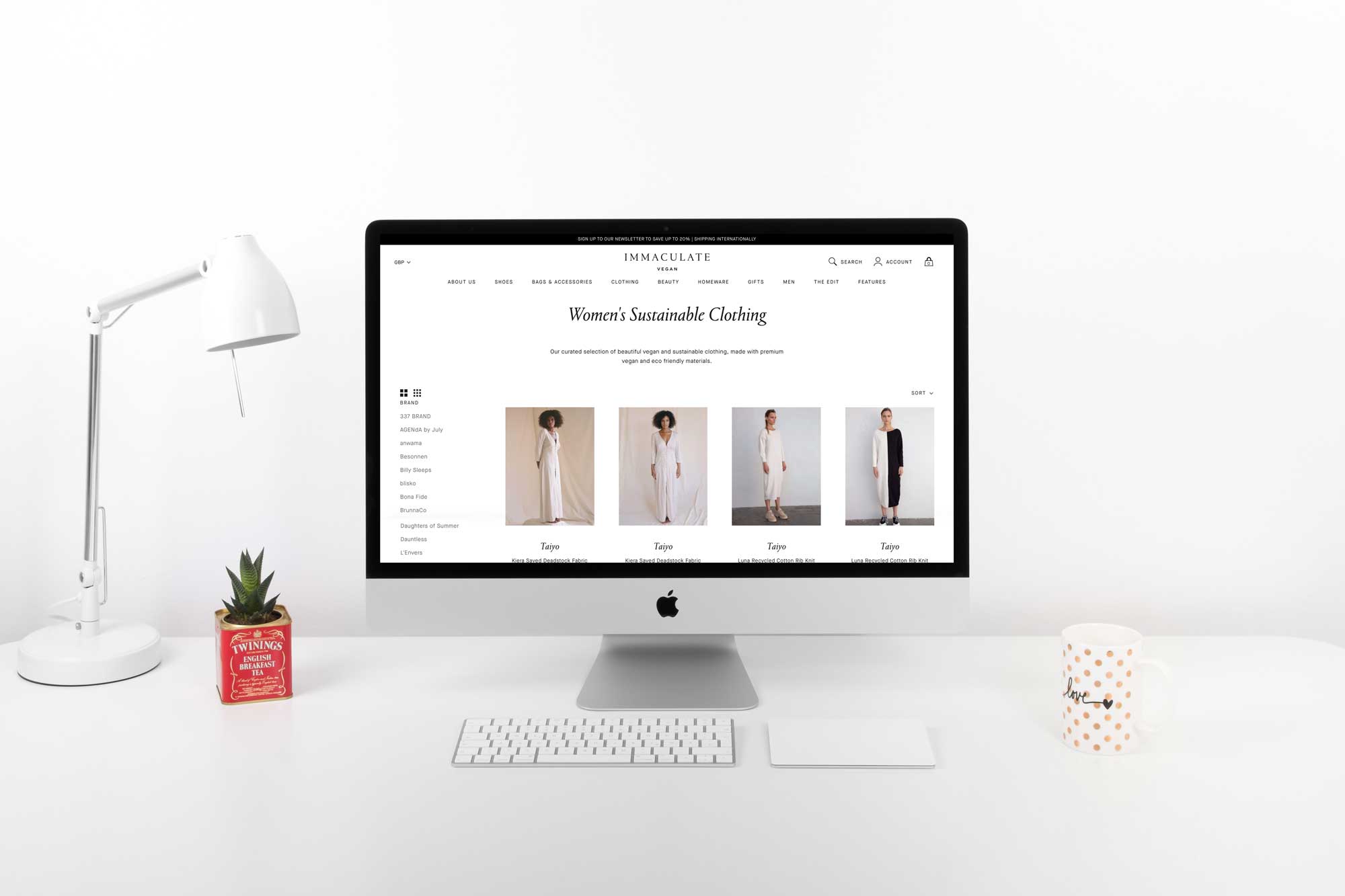 By creating a market-leading eCommerce and content platform that changes how vegan and sustainable fashion and lifestyle is perceived, immaculate Vegan is helping people shift to a kinder and more sustainable lifestyle that optimises happiness and wellness, for people, the planet, and animals. Gone are the days of daggy and baggy cruelty-free fashion! One look at the Immaculate Vegan site will open your eyes to a whole world of beautiful vegan fashion that doesn't compromise on style or accessibility.
Every product goes through a vetting process before making the cut, as the team asks all the right questions, like: Is it beautifully designed and well made? Are the materials or ingredients some of the best available? Is the brand using—or working towards—the most sustainable supply chains and product packaging? Just like for us here at Good On You, transparency is key for Immaculate Vegan, and they make sure to only include brands that are transparent about how and where their products are made, with high standards in terms of how they treat their workforce. By also prioritising sustainable materials and packaging, you know the standards are high for this 100% cruelty-free collection!
"Immaculate is more than just a shopping destination. Our Editor's Picks help discover gems from our collections, and shop from bestsellers, trends, and stories; whilst our Features provide inspiration and advice on how to look, buy, and live more ethically and sustainably.
If you need new shoes so you can really walk the talk, the selection of vegan boots is to live for, with everything from knee-high boots to cowboy boots, made from innovative and eco-friendly materials like Piñatex and apple leather. The bags are also a must-see, with trendy vegan bucket bags, briefcases, backpacks, and everything in between!
The team at Immaculate Vegan is working hard to create collections within every region around the world, so that ultimately their customers can buy more locally and sustainably. Keep an eye out for an expanding clothing range for women and men, as well as the exciting launch of Immaculate Kids in the future!
Shop our faves from Immaculate Vegan