This is a sponsored article about a brand that was independently assessed by our rigorous ratings system. We're proud to only collaborate with "Good" and "Great" rated brands. Learn more.
Elle Evans does things differently. This small Australian label turns the all-too-fast fashion design process on its head by paying attention to every detail, from the ocean to your wardrobe, and leaving as light a footprint as possible along the way. Creating beautiful and ethical activewear and swimwear pieces "to be free in," this is one 'Great' brand you won't want to miss.
How it all began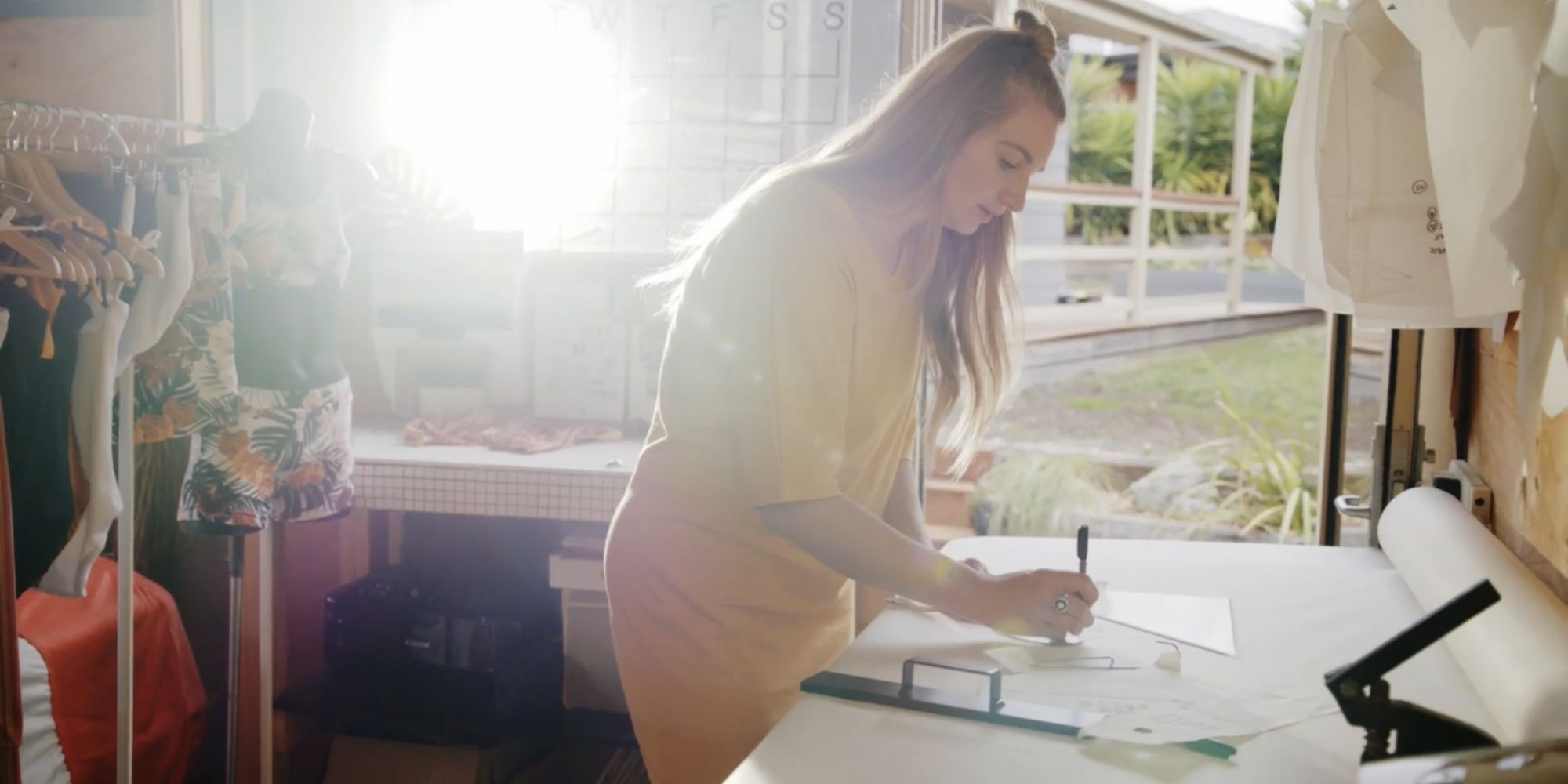 Designer and founder Elle Evans had been working in the fashion industry for five years when she decided she couldn't take it anymore. The amount of waste even a small brand could produce was unfathomable to her, and it baffled her that a designer could sketch an idea and then have thousands of the final product arrive in the warehouse without knowing all the ins-and-outs of where it came from. She knew things needed to change. So, in 2013 in the spare room of her Elsternwick flat in Melbourne, Australia, her swim and activewear label Elle Evans was born.
I knew I wanted to structure my company differently, and starting from scratch meant that sustainability could be at the heart of every decision I made.
Made for you and the planet
Elle knew she wanted to make swimwear from the beginning, but she wanted to make it better. Better for you, and better for the planet. Here's how she does it.
Made-to-order
From the beginning, Elle knew that making each piece to-order was the way to go. This means that every swimsuit, legging, or sports bra is made only after someone has purchased it. "That way, we know each Elle Evans piece we make is going to a happy home, not to landfill!" Elle makes sure to have a hand in every piece, whether cutting the fabric, sewing it up, or doing a final quality check. Handling each swimsuit individually reminds her of something so often forgotten in this industry: "each garment has an impact, and I am responsible for its entire lifecycle." While Elle does most of the creation herself, she hires one to two additional machinists during busier times who are paid fair, hourly wages, working from the brand's studio space in Melbourne. Regular swim breaks are a given, as well as regular pats with the studio kitty cat, Louis.
The norm in fashion is to manufacture as much as you can all at once to reduce costs. Made-to-order is one of the most sustainable production methods to combat this fast fashion process. This slower approach to design means that waste is drastically reduced, and products are consciously created only when they are wanted. This is fundamental in helping to shift our approach to shopping and fashion as consumers, as we are more likely to connect with a piece that has been thoughtfully designed and use it for many seasons to come.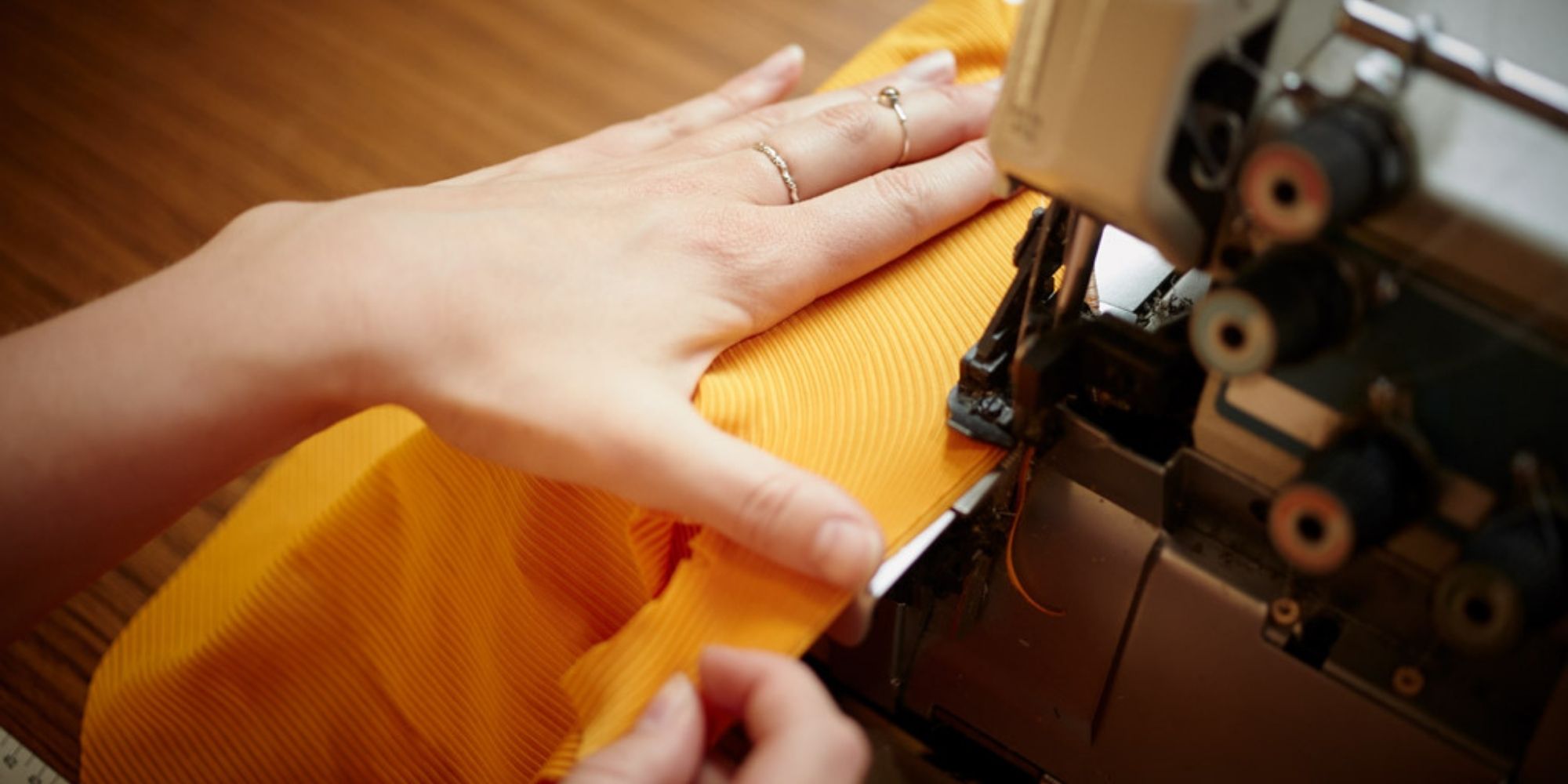 Just for you
Elle wanted to give people a place to buy beautiful, comfortable, empowering swimwear and activewear without the enormous environmental impact that usually goes along with it. She took it one step further by deciding to tackle the "But will it fit me?" issue head-on: the entire range is available in sizes 2XS-3XL. An added benefit of being made-to-order means the brand can offer customisations in fit, colour, or print for those who want their piece to be a bit more "them." "After all," says Elle, "we all know that loved clothes last." We couldn't agree more.
Honouring the environment
Traditionally, swimwear and activewear are made with harmful materials like petroleum-based nylon. Elle knew she wanted to steer clear of fabrics that destroy our earth, and if she could reduce waste along the way, even better. That's where ECONYL® comes in.
"Our fabric is made from regenerated ECONYL® yarn, an amazing circular product that comes from ocean waste and can be recycled over and over again without losing quality. The Healthy Seas Initiative is the organisation out there collecting those old fishing nets and nylon waste from the ocean that becomes our fabric." Knowing the ocean is so important to our health and survival, the brand partnered with Healthy Seas Initiative and donates $1 of every sale to them to continue their crucial work.
Meet MOSS: the latest collection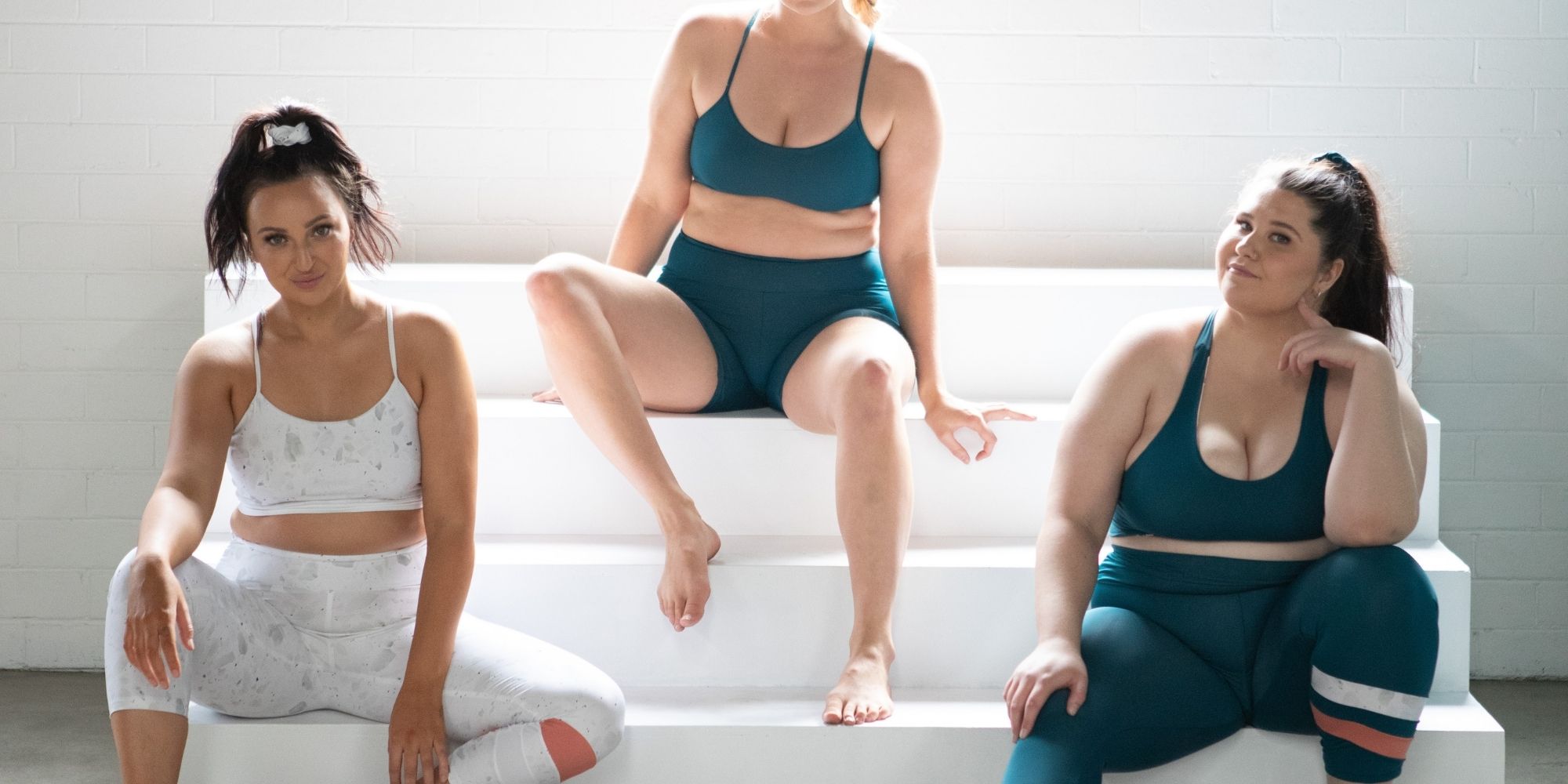 "I always start my design process with an image or a colour that draws me in," says Elle. This season, the image of a hot pink and vivid green 'never never plant' captured her attention, and the rest is history… literally. The bold colours threw her back into 90's nostalgia, and the next second she was sketching spaghetti straps and lingerie-inspired frills over hips. She named the collection MOSS, "marrying the softness and depth of nature with the stone-hard edge of the iconic 90's supermodel."
Our 5 favourite pieces from Elle Evans
Below are our 5 favourite pieces, but be sure to check out the full range of gorgeous options, including swimwear lines for teens and kids!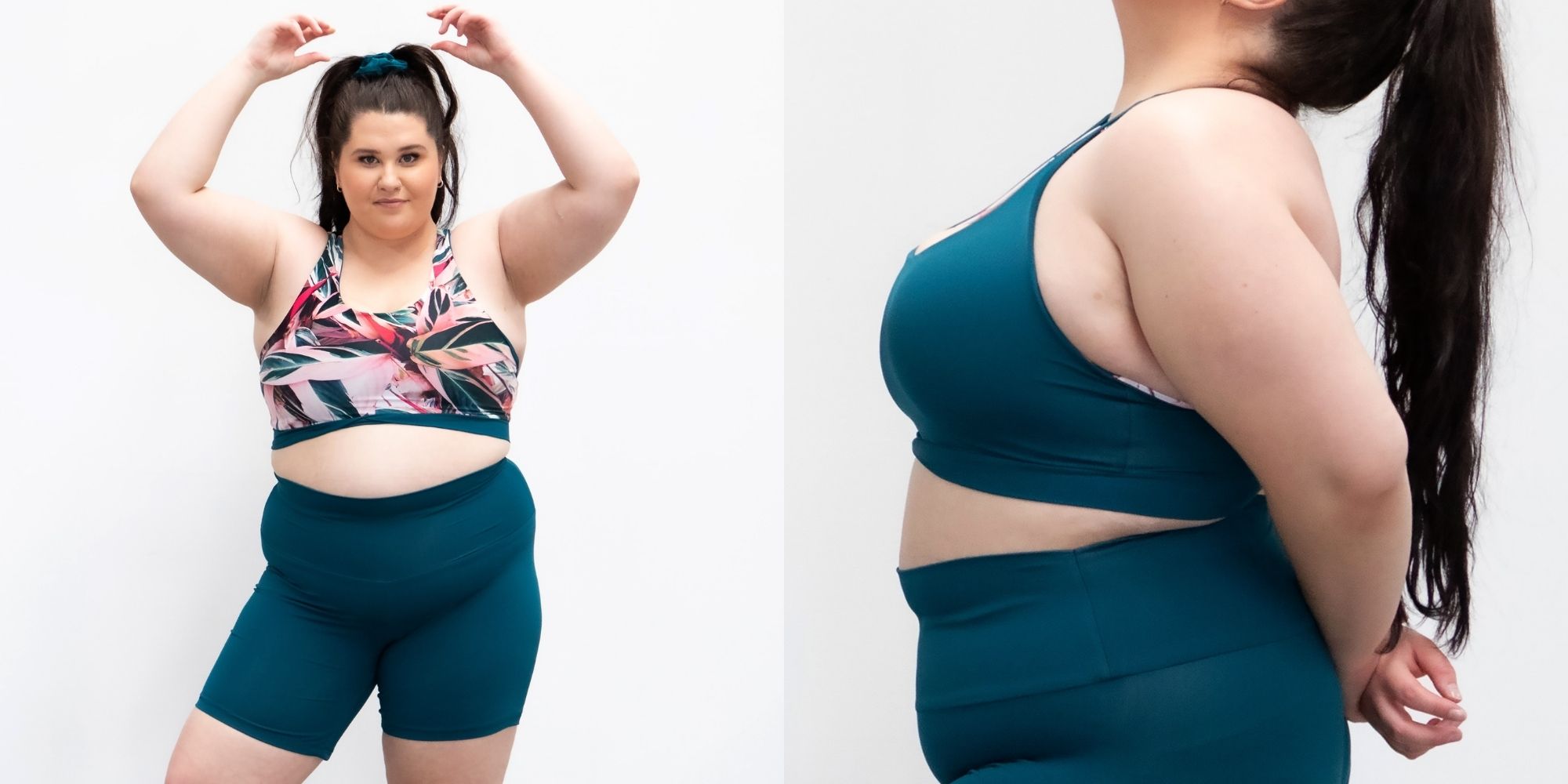 You'd be forgiven for thinking the Flora is just a regular old, good-looking, sustainably made sports bra. While it is all that, it's also reversible. Dubbed "absurdly supportive", it can take you from the gym to the beach and back again, and it's practically two products in one.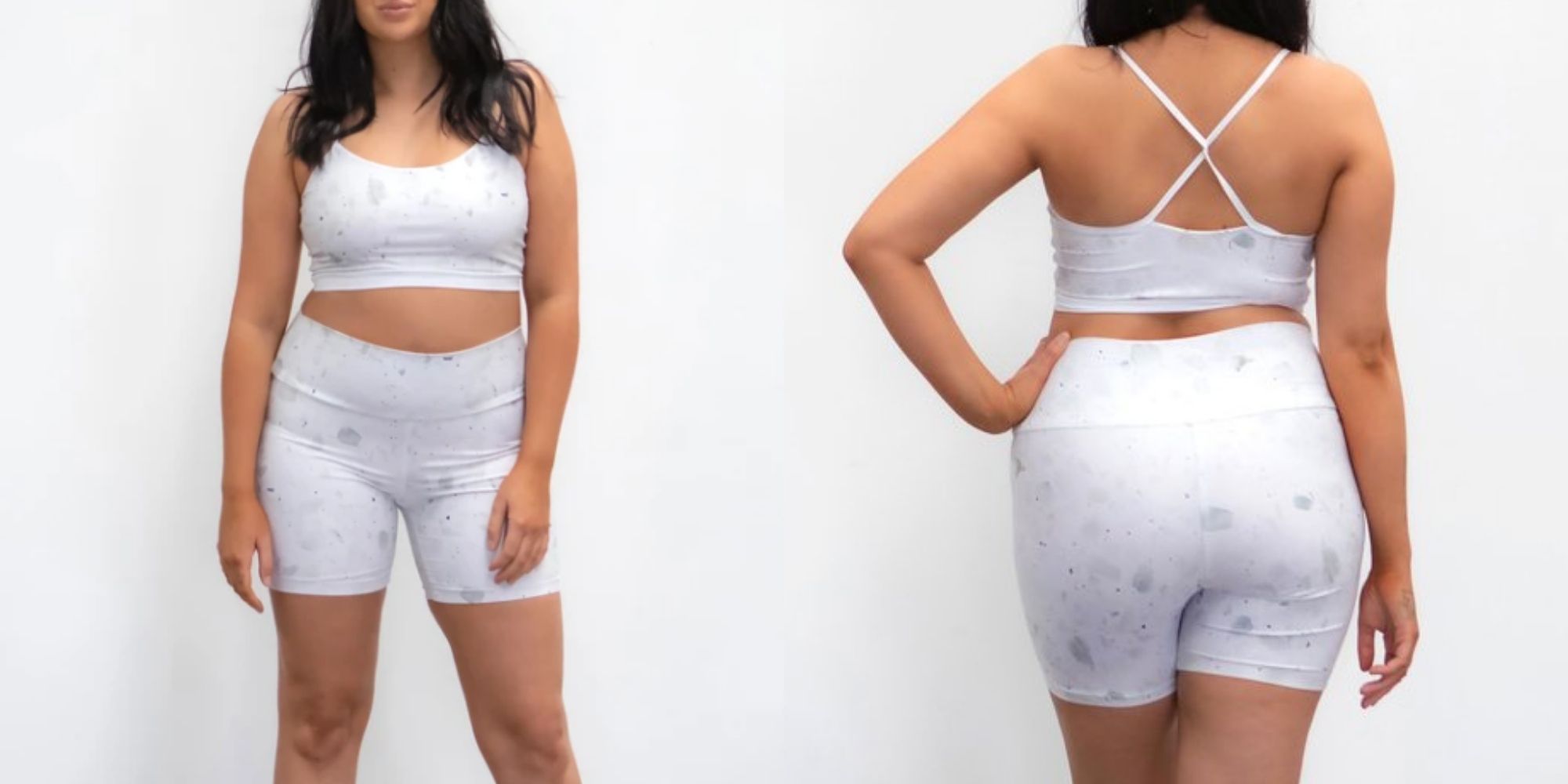 These regenerated ECONYL® shorts hit the perfect length between bike shorts and hot pants. The high waist is flattering on just about everyone, and the design is fully lined for all your active needs.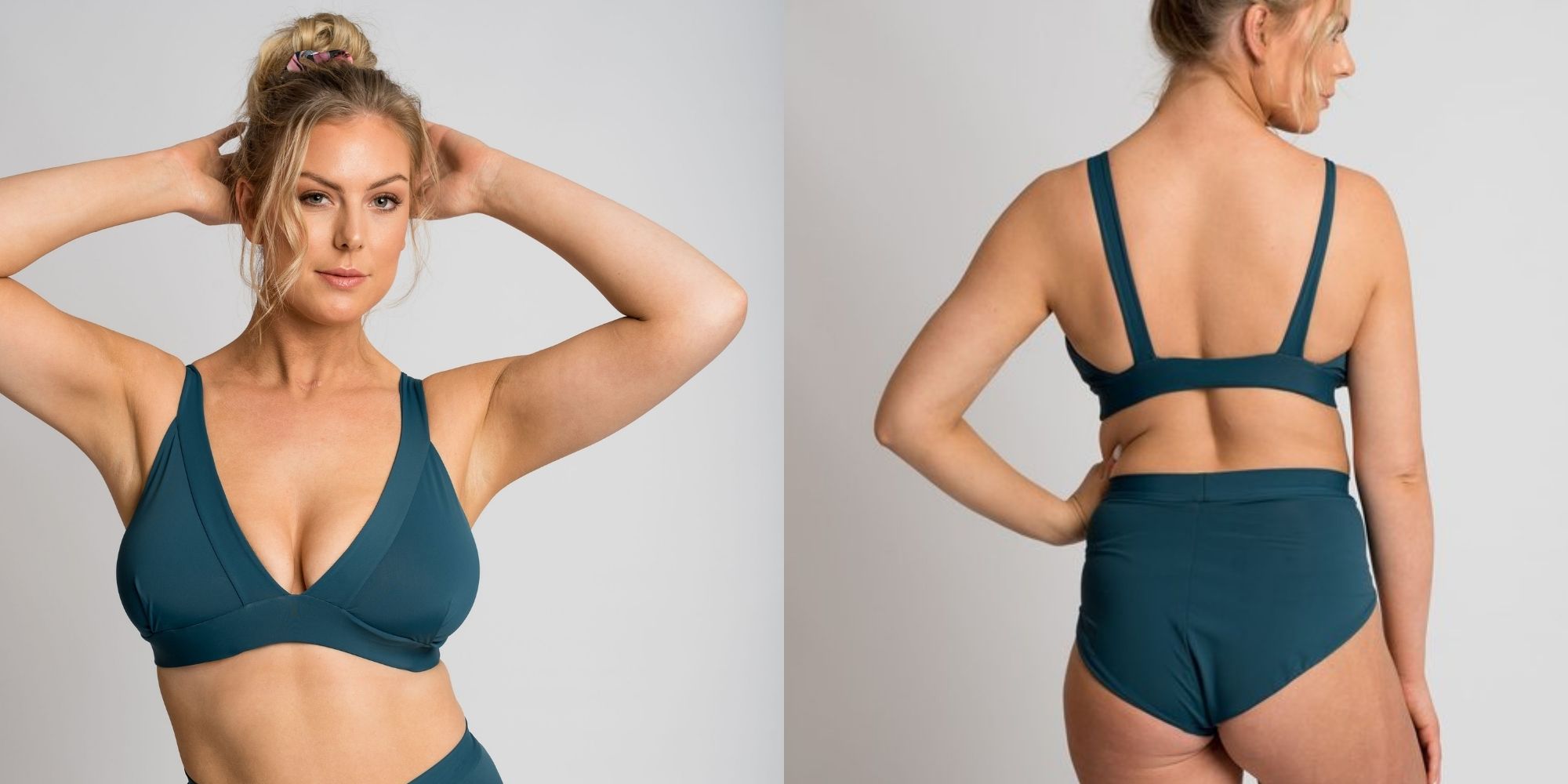 The name says it all—we feel "pretty" just looking at it. Made to feel and look great, don't let this comfortable-chic bikini top pass you by.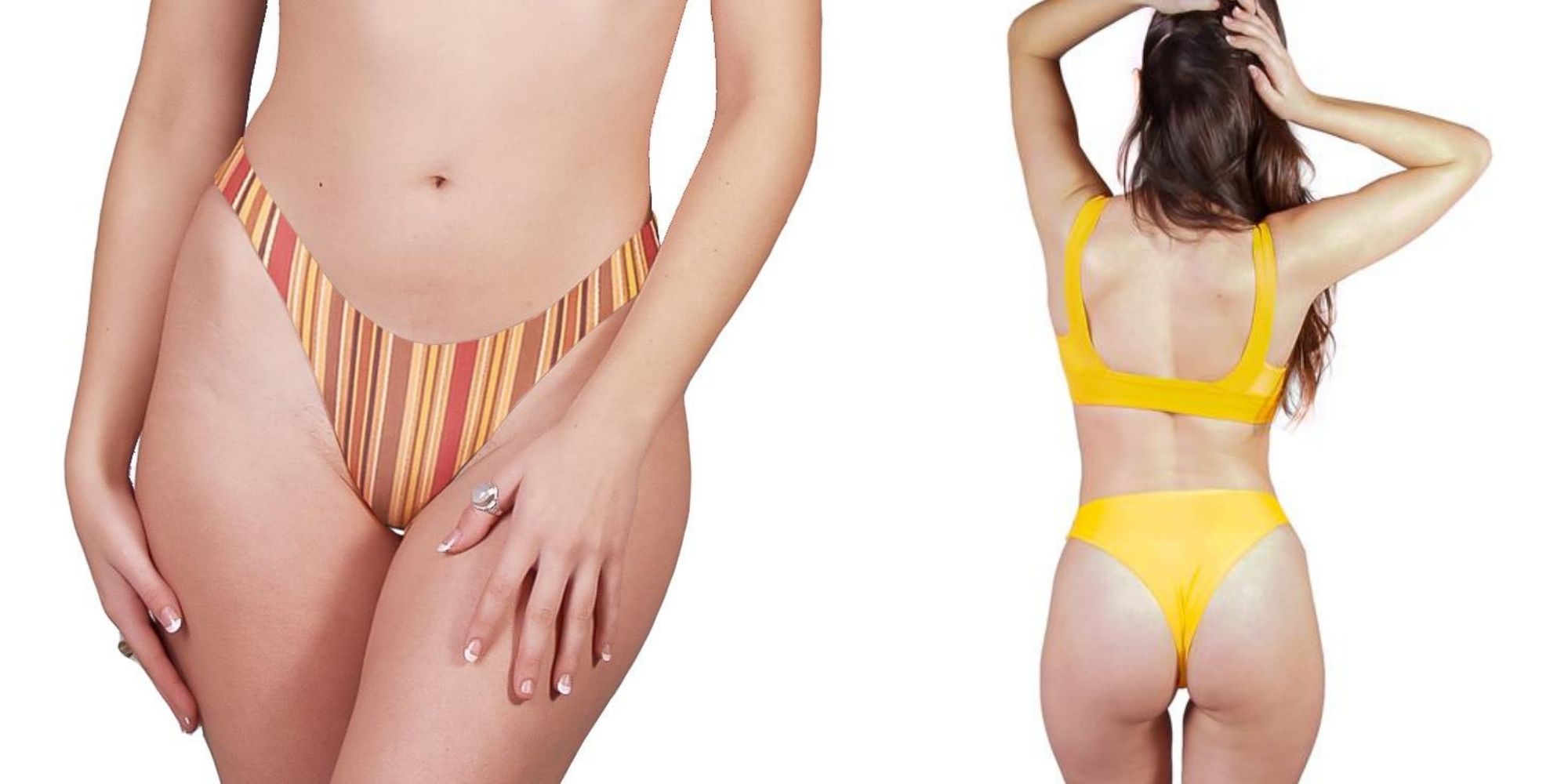 If you like your bikini bottoms a little, er, less, then Jayco is the one for you. The high cheeky cut paired with a simplistic and minimalistic design makes it the perfect compact bottom to pair with any bikini top. Find it in three plain and two patterned colourways.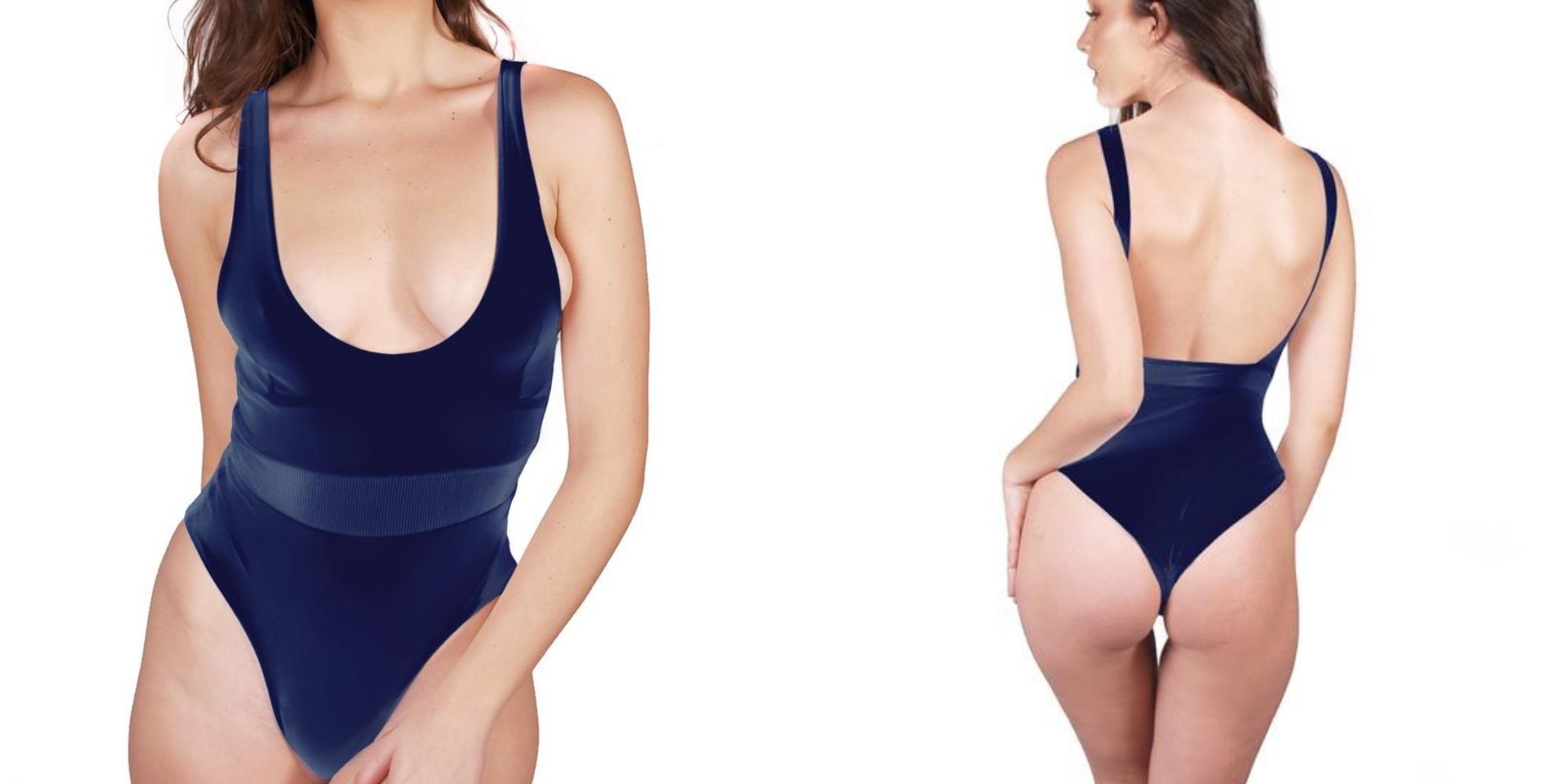 For a one piece with bold lines and simple colours that is sure to turn heads, meet Windsor. Made with super soft regenerated ECONYL® lycra and gorgeous detailing at the waist, it's going straight to our basket.
What's next for the brand?
Elle Evans is still a young company, and it has high hopes for the future.
While the products are already made from eco-friendly recycled fabrics, Elle hopes that in the future, all customers can recycle their Elle Evans swimsuit, legging, rashie, or sports bra through the brand, knowing that they have closed the loop rather than left a footprint on the ecosystem. Elle has also been considering how they would continue to work made-to-order as the brand grows, and her dream is to offer roles with flexible hours and fair pay and teach sewing skills to women in need. She also wants to build more eco-education into the brand, from giving sustainable fashion talks to taking on educational internships.
We wish her the very best of luck with her future endeavours, and will be here to support and celebrate her work along the way!