This is a sponsored article about a brand that was independently assessed by our rigorous ratings system. We're proud to only collaborate with "Good" and "Great" rated brands. Learn more.
Adelante Shoe Company pays more than double what the average shoemaker earns in Guatemala—in other words, a comfortable amount above the living wage. This and other indicators of their workers' quality of life is all information you can find outlined in detail on their website. You would think that this sounds like what the standards should be for any job, but in the reality of a world led by fast fashion (and more recently, greenwashing), this is extremely radical.
Garik Himebaugh learned about this for the first time from a conversation with the founder of Adelante at a flea market. After that, he was determined to help make this type of company the norm in fashion. Garik felt like anyone should be able to build their closets using only ethically and sustainably sourced pieces. But when he tried to do that himself, Garik was confronted with dozens of hours of research and hundreds of browser tabs with unreliable information—especially when it came to men's fashion. To combat these issues, Eco-Stylist was born. Read on to discover how Eco-Stylist brings men into the world of ethical fashion by curating over 50 ethical brands that help you dress like you give a damn.
Bringing men into the conversation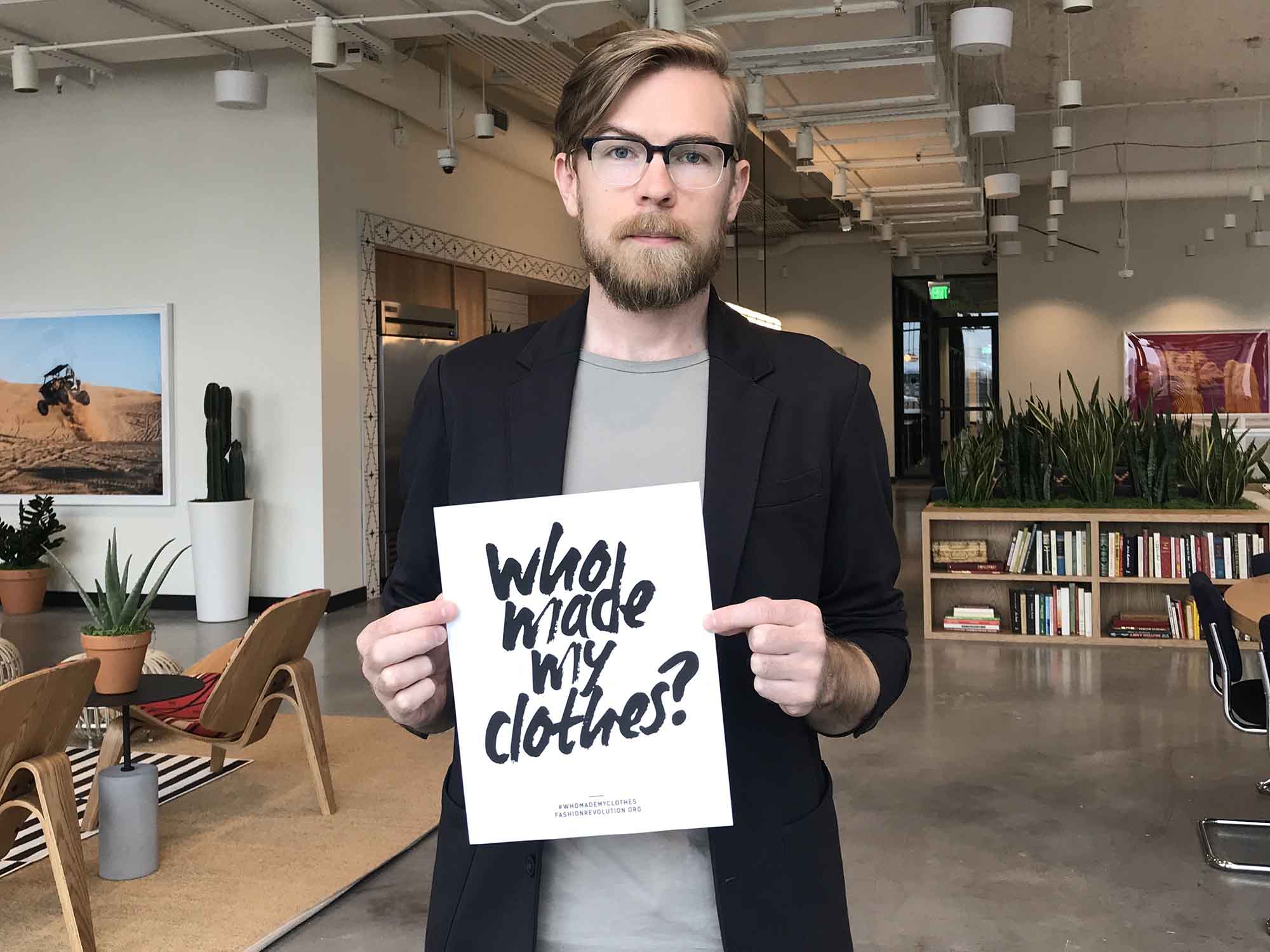 We started with menswear because we saw it was an underserved segment of sustainable fashion. For sustainable fashion to be the norm, we need everyone on board.

Garik Himebaugh
There is no denying the traction the sustainable fashion movement has gained in the past few years, but as Garik learned about how damaging the fashion industry was on people, the planet, and animals as he was developing Eco-Stylist, he realised that men were often left out of the equation. For some reason, it seemed they were reluctant to join the conversation, and that needed to change. So Eco-Stylist was started with men in mind, all while recognising there is a huge need and opportunity to make sustainable fashion more diverse, more racially inclusive, more size inclusive, and more gender inclusive. And that it will take time, humility, and a community in order to get there.
The goal of Eco-Stylist—and of the sustainable fashion movement as a whole—is a world where clothing is made sustainably, by people who are paid fairly. "In order to make that vision a reality", Garik says, "sustainable clothes have to be just as stylish as conventional fashion, and just as easy to shop for." What better way to make that a reality than to curate a collection of hand selected pieces by brands doing good, so that men who care can find something they like effortlessly, knowing the research has been done for them?
So, how does it all work?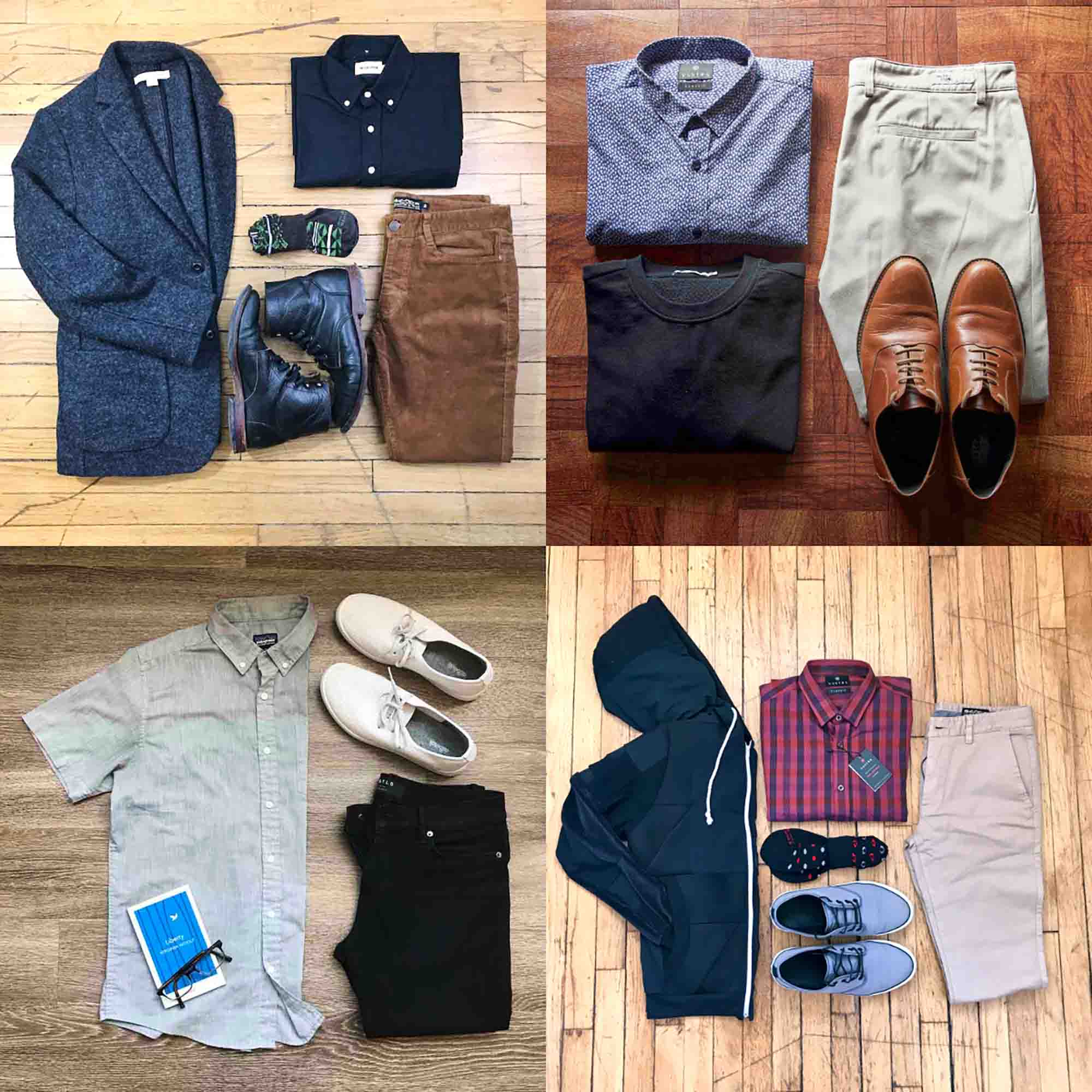 Eco-Stylist has partnered with Remake—the global movement that believes fashion can be a force for good—to incorporate their sustainable brand criteria into the brand selection process. Using this criteria, each brand receives scores for transparency, maker well-being, environmental sustainability, material sustainability, and leadership.
In order for a brand to be considered sustainable, they need to score at least 50 points out of 100. In this way, a high bar is set for what it means to be sustainable while emphasizing the importance for brands to be more transparent. Just like the ratings team here at Good On You, Eco-Stylist relies on publicly available information when making the call on brands.
Not only are all the brands you can find on Eco-Stylist guaranteed to have been thoroughly researched and rated for ethical and eco-conscious practices, the team have made it even easier to shop your values with three simple badges: Eco-Friendly, Fair for People, and Vegan. They act as a guide to help you identify where each brand excels, so you can dress assured knowing you're investing in the kind of world you want to live in with every purchase.
Our favourite brands stocked by Eco-Stylist
Eco-Stylist has got you covered with hand selected items to cut down on time spent browsing, while also having a range of different men's styles, from streetwear and loungewear, to something casual or something for work. Here are a few of our faves.