This is a sponsored article about a brand that was independently assessed by our rigorous ratings system. We're proud to only collaborate with "Good" and "Great" rated brands. Learn more.
Swedish lifestyle brand Dedicated receives our top score of "Great" for its strides on all fronts. Discover how this label proves it is possible to design cool and conscious clothing without compromise.
Sustainable fashion with flavour
What started as an organic t-shirt brand championing artist collaborations in 2006 has grown into the effortlessly cool lifestyle brand Dedicated that makes "sustainable fashion with flavour".
Coming out of Stockholm, Sweden, founder Johan Graffner witnessed the horrors of the modern fashion industry first-hand in his travels to the world's textile production hubs and decided to dedicate his work to making a difference: "I was saddened to see the massive environmental destruction caused by the textile industry, as well as seeing poor workers being exploited. At this time, the responsible brands weren't very fashionable, and the fashionable brands were not being responsible. So when I started this company in 2006, the vision was to become 'best in class' in terms of certifications, CO2 impact, and ethics right from the start."
Our sustainable clothing brand is built on transparency, honesty, and sticking true to our values.
Read on to discover how Dedicated is a driving force of change in the fashion industry, proving that it is possible to design and produce inspiring, colourful, and creative clothing and, at the same time, care for people, the planet, and animals.
Planet: don't panic, it's organic
Rated "Good" for the environment, Dedicated is committed to leaving a light footprint by incorporating a high proportion of eco-friendly materials, like GOTS certified organic cotton, GRS certified recycled PET plastic, and TENCEL™ Lyocell. Fun fact: its first-ever t-shirt run back in 2006 was made in Turkey from GOTS certified organic cotton.
The carbon impact of Dedicated's clothes is drastically reduced compared to other garments on the market thanks to its use of more conscious materials. This practice also means a limited amount of chemicals, water, and wastewater are used in production. As a bonus, the brand rejects shopping holidays like Black Friday and instead partners with One Tree Planted for "Plant Friday". So far, it has donated over 20,000 fruit trees to local farmers in India.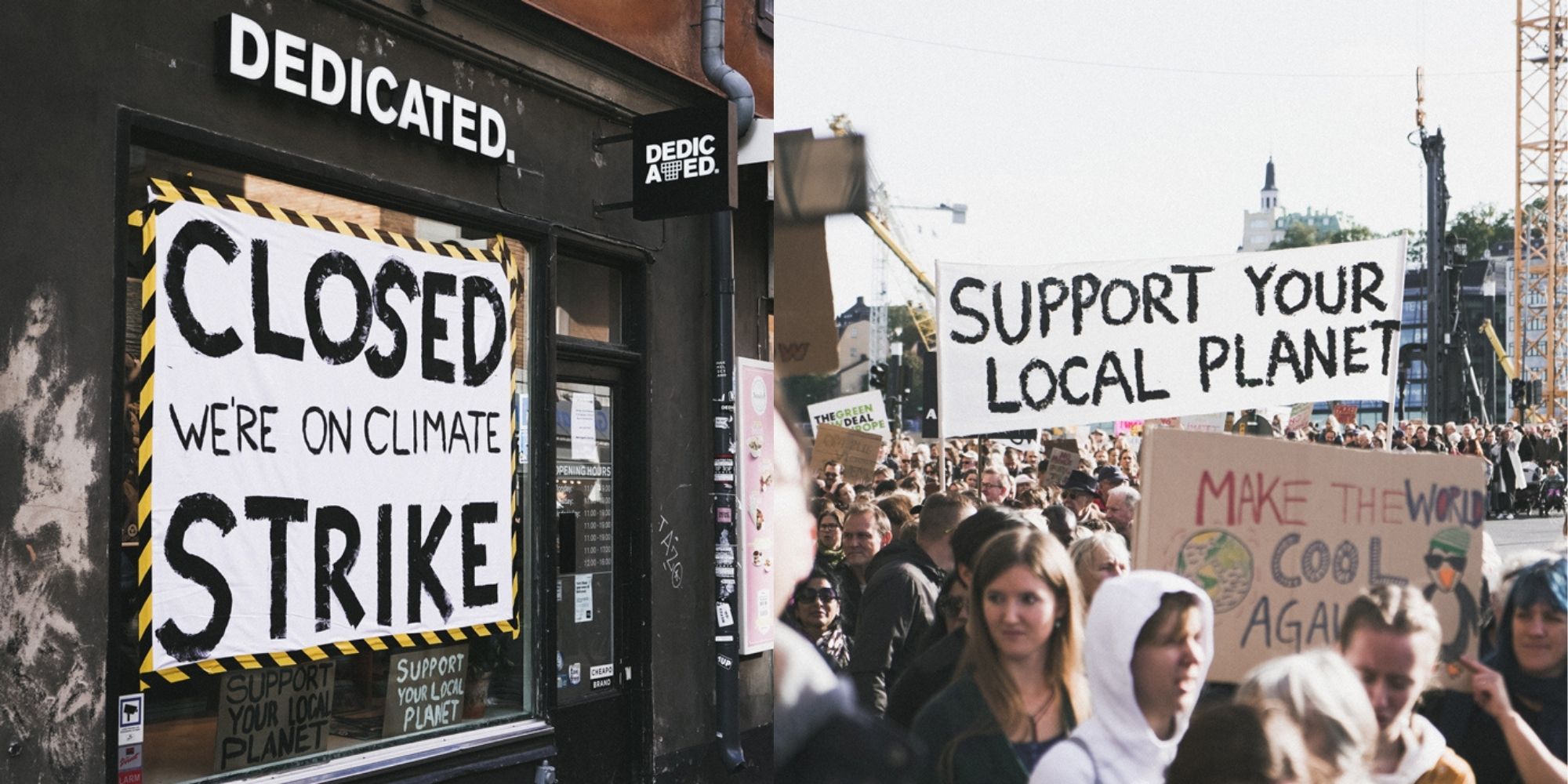 People: transparent, fair treatment
Dedicated receives our highest score of "Great" for labour conditions. It has a Code of Conduct that covers all of the ILO Four Fundamental Freedoms principles, traces its supply chain, and ensures payment of a living wage in most of its supply chain.
You can rest assured knowing the farmers, ginners, spinners, dyers, printers, and sewing workers are getting a fair wage without forced or unpaid overtime and with safe working conditions: "We only work with suppliers that share the same values, and that are certified by reliable and legit social standards. Long-term partnerships that allow us to grow together and build trust. By doing this, we can sleep easy knowing that everyone involved in our brand is treated with respect." Don't just take their word for it—here is their impressive list of certifications.
Animals: left out, literally
The most ethical way to use animals in fashion is not to use them at all. Dedicated recognises this and leaves animals out of the equation entirely. Hide nor hair can be found in the collection, and the brand is 100% PETA certified vegan-friendly. We love to see it, which is why the brand also rates "Great" for animals.
Overall rating: Great
Overall, we're happy to award Dedicated our highest possible score of "Great" for its efforts across the board. By using eco-friendly materials, providing fair wages, and leaving animals out entirely, this Swedish brand has cracked the code for conscious clothing that aligns with your values, all while looking fab.
Armed with an eco-conscious team, a love of contemporary clothing, and plenty of pop music to keep us going, we've created a brand that is thoughtful from start to finish.
See the rating.
Shop Dedicated.
Our 7 favourite designs from Dedicated
Dedicated is quite unique in the sustainable fashion space as it collaborates with so many relevant creators. And by collaborating with photographers, illustrators, and artists from all over the world, the brand is able to give you unique, fun, and diverse collections.
Kiss boring ethical fashion goodbye with our seven current faves from Dedicated, including some stylish essentials like the corduroy work pants and oversized puffer jacket, and the iconic Beatles limited collection.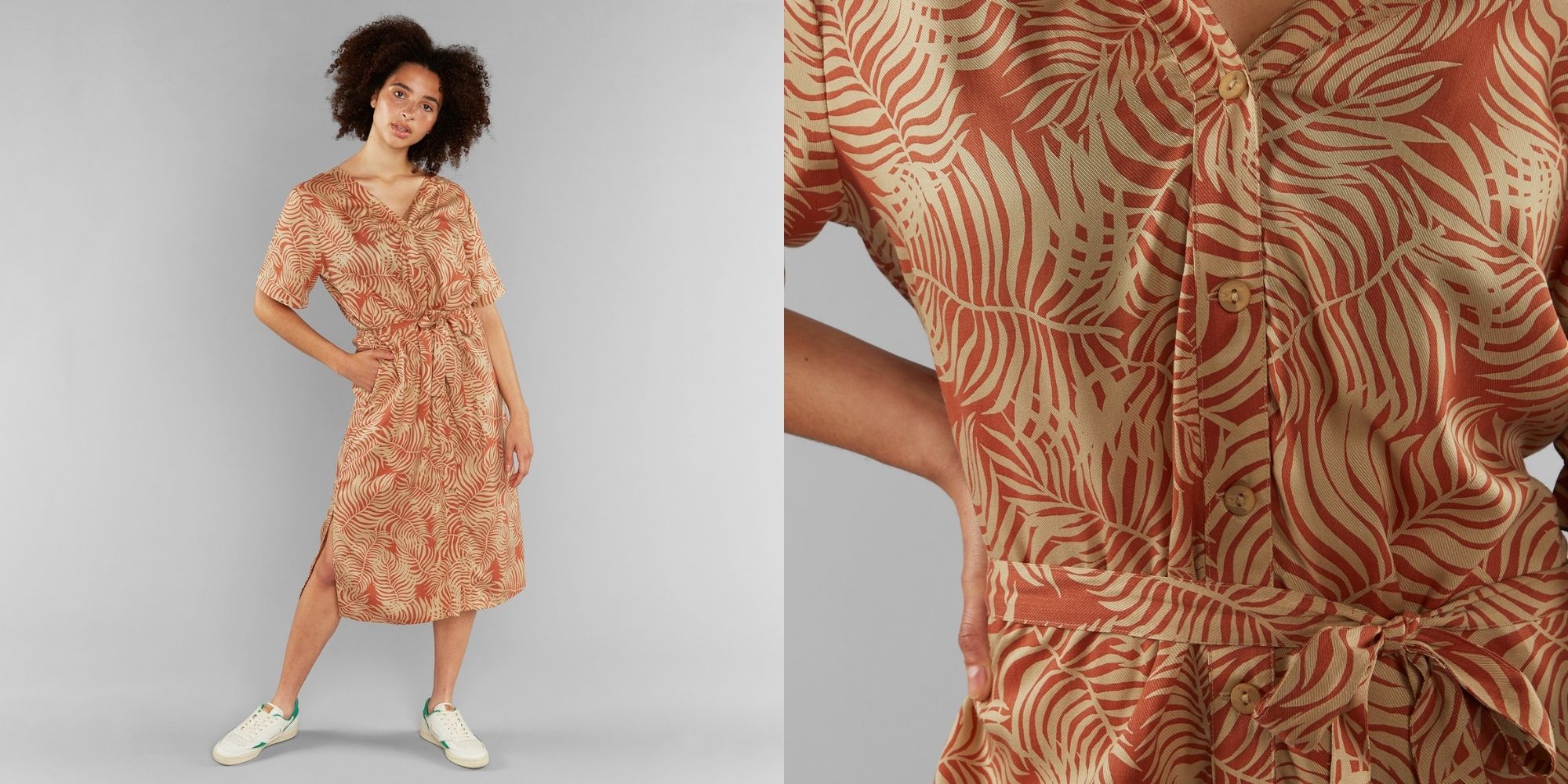 Made from 100% TENCEL™ Lyocell, the Bornholm dress is soft and comfortable and features a relaxed, loose fit with a button-up front and tie waist.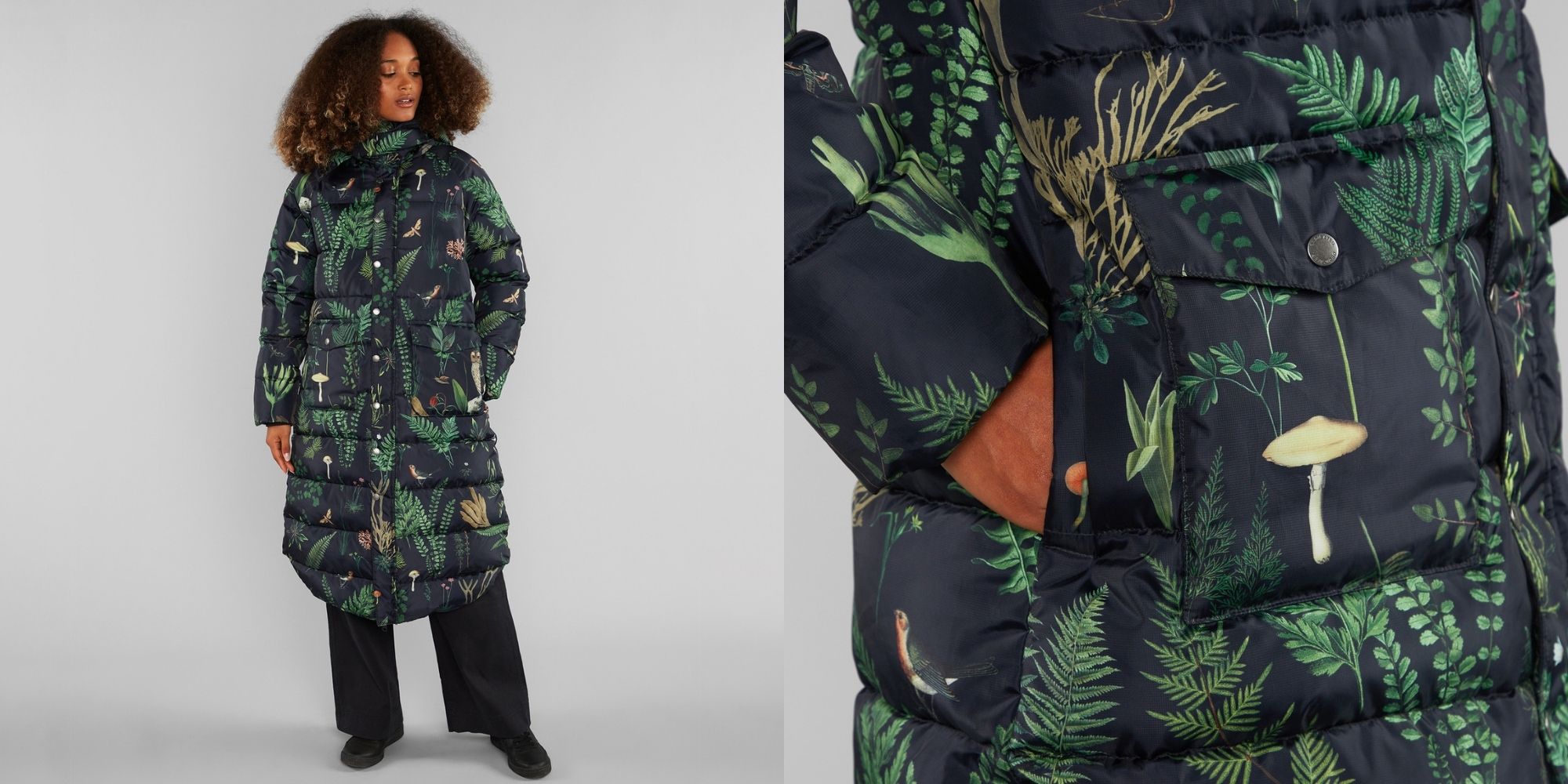 The ultimate puffer jacket, Haparanda, is made out of 100% GRS certified recycled polyester. It is water repellent and features a two-way zipper, four pockets, and a stunning nature-themed print.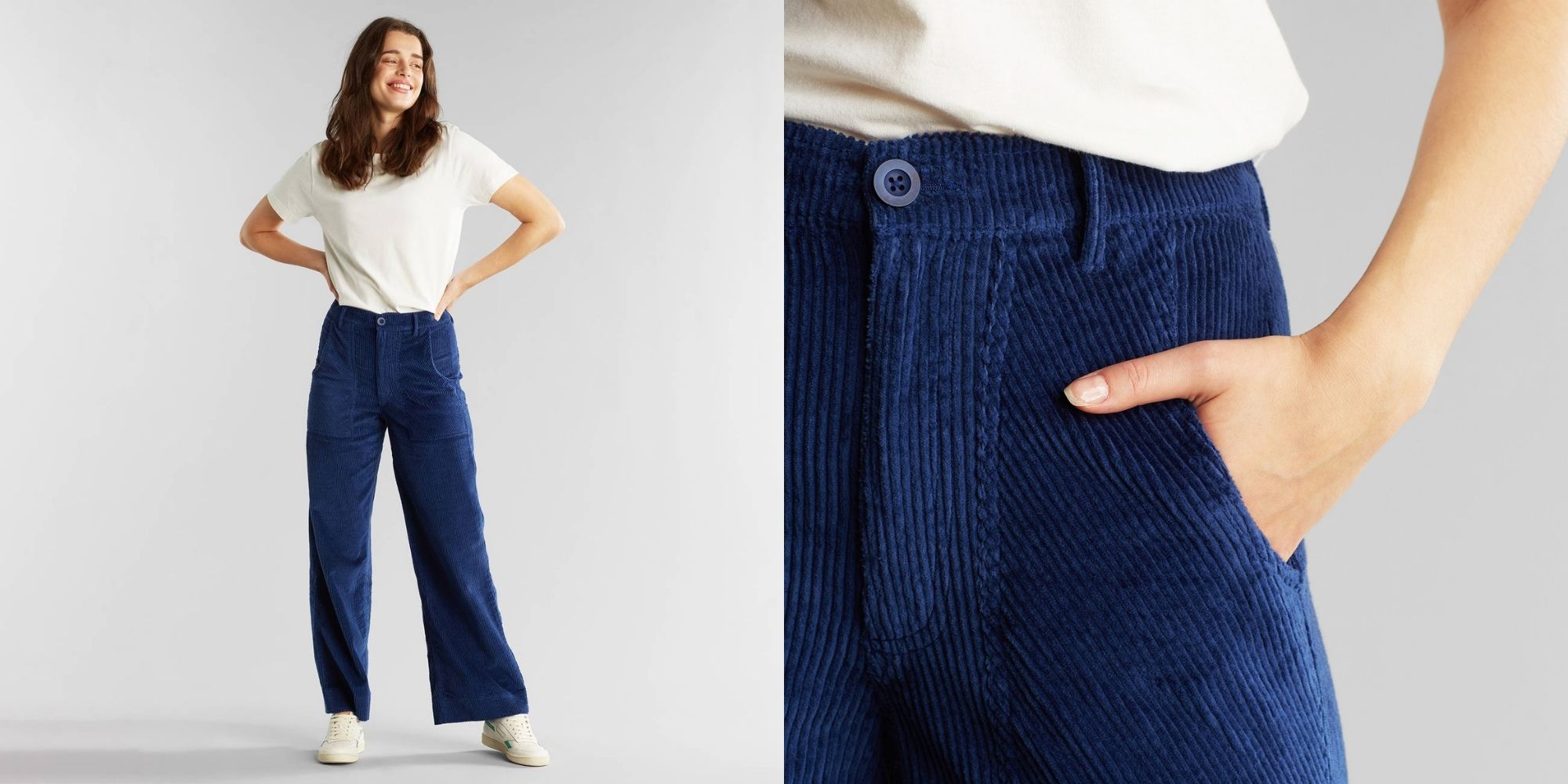 These versatile pants work hard to keep up with the demand of everyday wear while keeping you looking good. Made to last with organic cotton.
The perfect crew neck t-shirt, made sustainably with care for people and the planet in collaboration with British artist and illustrator David Shrigley.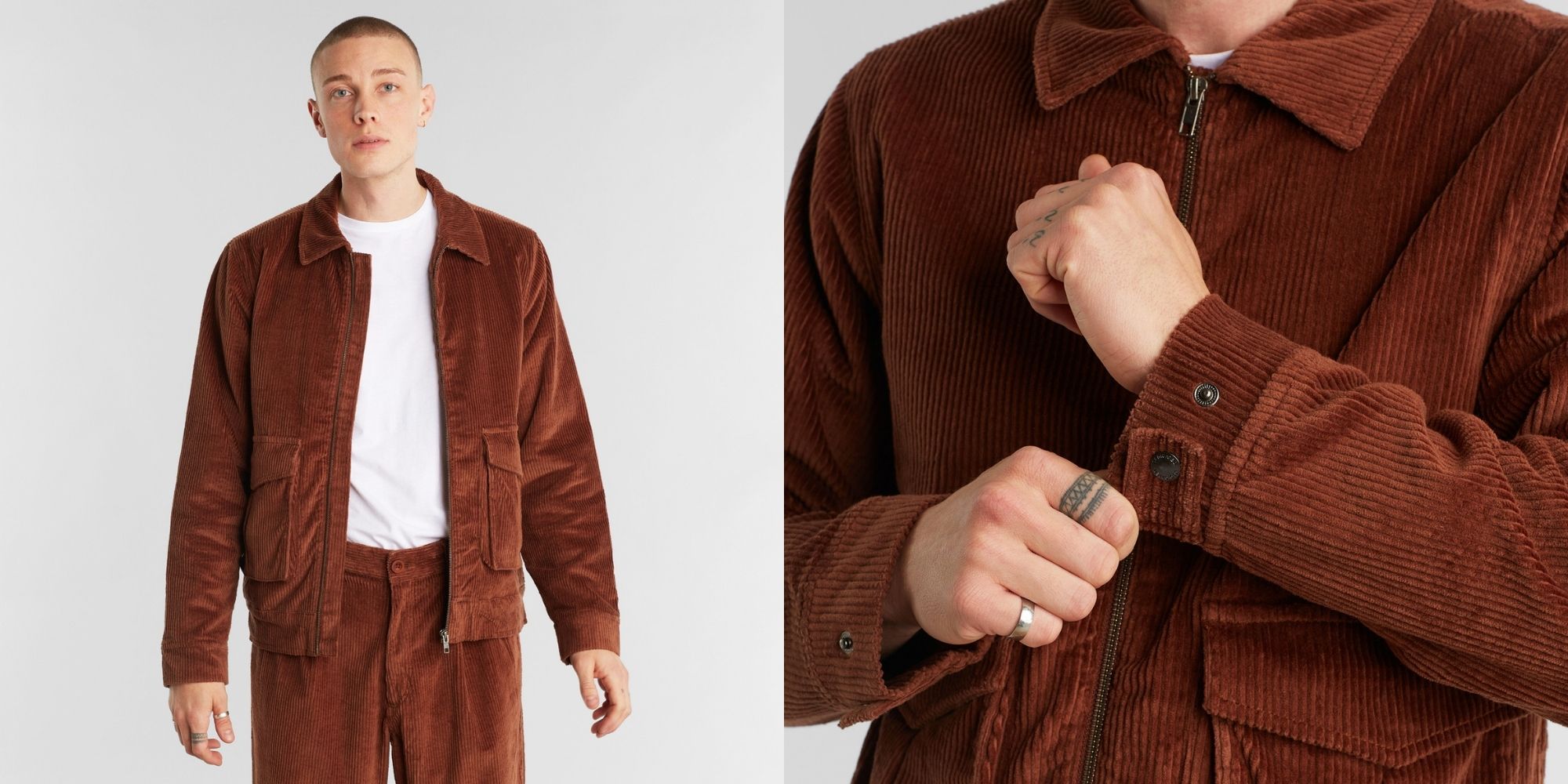 This Harrington-inspired men's jacket is made from organic cotton corduroy and features a front zipper and quilted lining with recycled polyester padding.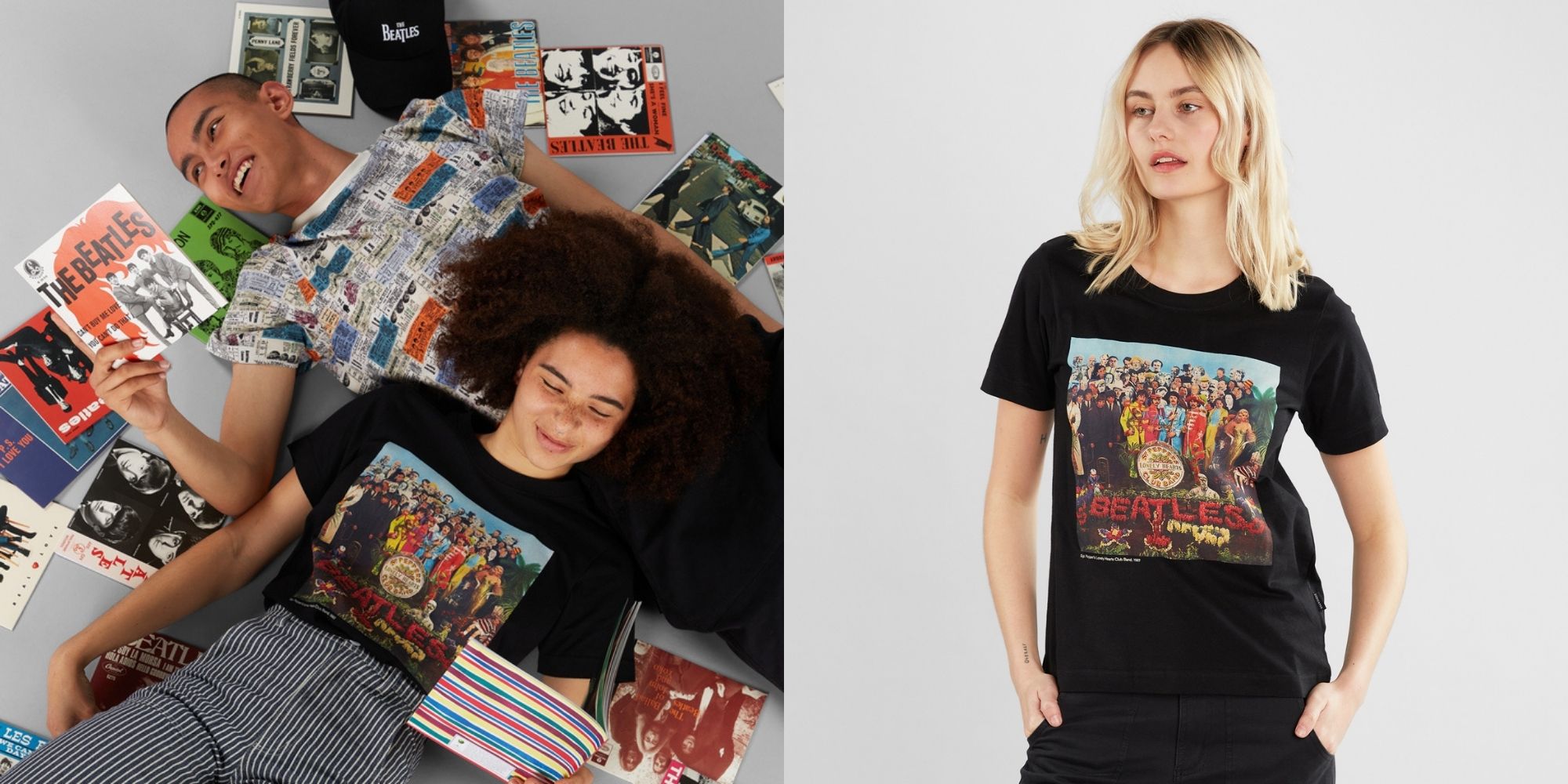 Dust off your old records—Dedicated just dropped a nostalgic Beatles collection. Prints and patterns inspired by iconic album covers. Don't miss out on this limited collection made in organic and fairtrade certified cotton.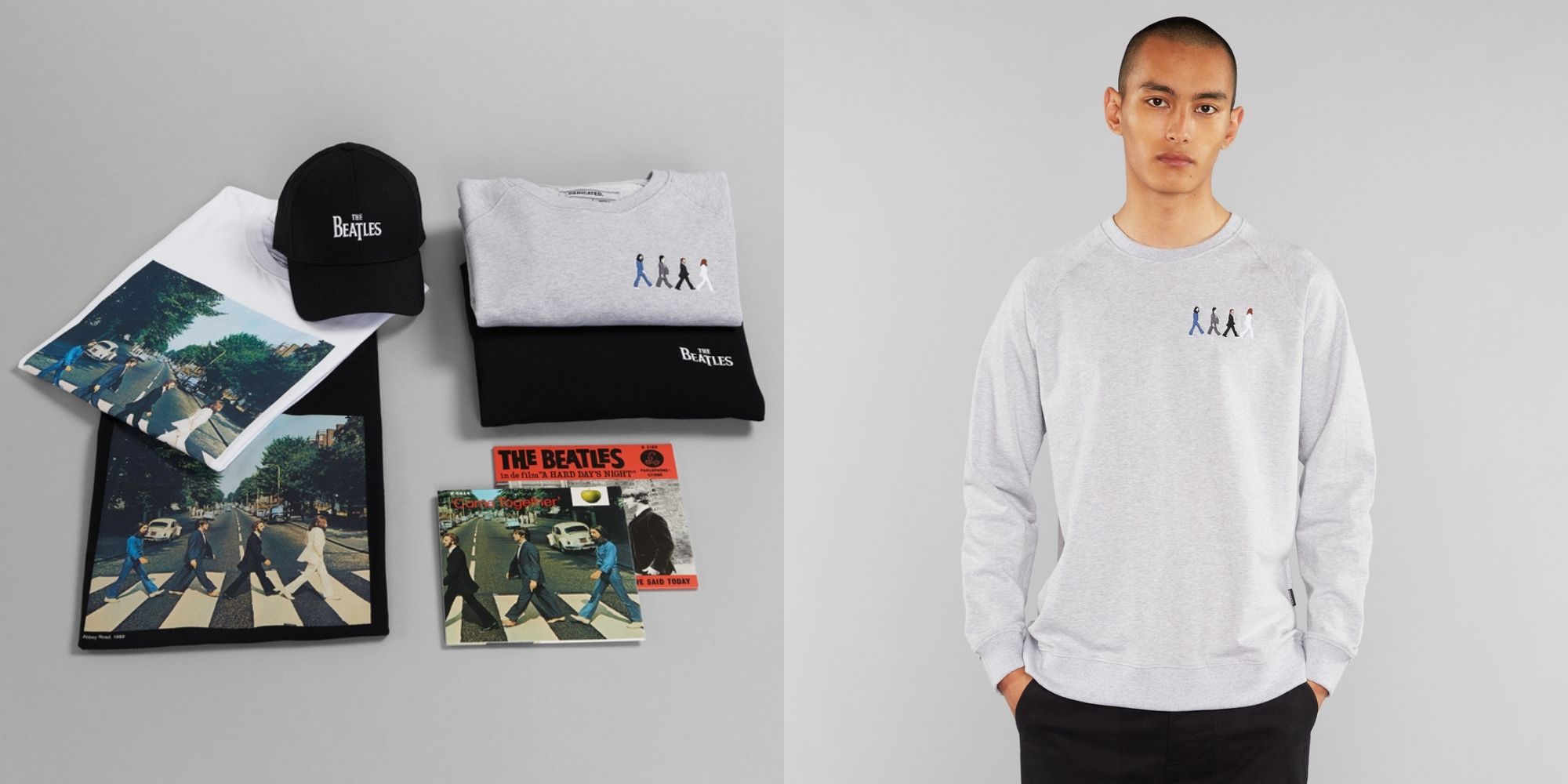 If you prefer a more subtle look while repping your Beatles pride, we love this embroidered Abbey Road sweatshirt in organic cotton.
What is Dedicated up to next?
Always on the lookout for up-and-coming material innovations, Dedicated will continue to support developments in recycled fabrics and soon start using ROG cotton, which is regeneratively and organically grown, making it CO2 negative. It is also on the path to becoming a B Corp certified brand, continuing its thread of earning some of the most comprehensive fashion certifications that currently exist.