This is a sponsored article about a brand that was independently assessed by our rigorous ratings system. We're proud to only collaborate with "Good" and "Great" rated brands. Learn more.
"Great" Australian brand Kalaurie creates "beautiful things, handcrafted to last" in seasonless capsule collections, according to its founder. Here's how the brand rates for the planet, people, and animals.
Designed to be treasured for a lifetime
For Melbourne-based fashion designer Kalaurie Karl-Crooks, the art of clothesmaking is rooted in thoughtful consideration. Since finishing her studies in fashion design in 2016, Karl-Crooks has been doing what she loves: pairing people with her timeless, made-to-order garments that she hopes they will wear for many years to come. Meet her eponymous label, Kalaurie.
Kalaurie believes clothing should last a lifetime and it's important to us that you create a long-term love affair with your clothing, which transcends trend and season.
Let's take a close look at how Kalaurie rates for the planet, people, and animals in our methodology.
Planet: the nature of attention
Kalaurie is "Great" for the planet thanks to its use of lower-impact fabrics, made-to-order approach, and penchant for local manufacturing.
The brand's collections predominantly use deadstock fabrics and trims, focussing on biodegradable materials made from renewable resources, from cotton and linen to wool and silk. By crafting each garment only once an order is placed, Kalaurie greatly reduces the waste associated with overproduction. The garments are typically available in sizes 2XS-2XL, and the brand is happy to help advise on sizing if you email them the style you're interested in along with your measurements in centimetres.
Each piece is lovingly handcrafted and unique to you, Karl-Crooks tells us. "Every garment has a destination with purpose," she says. "All pieces are ethically made in my Melbourne atelier. Making slowly allows me to be resourceful with materials and eliminates a lot of waste, especially on the cutting room floor."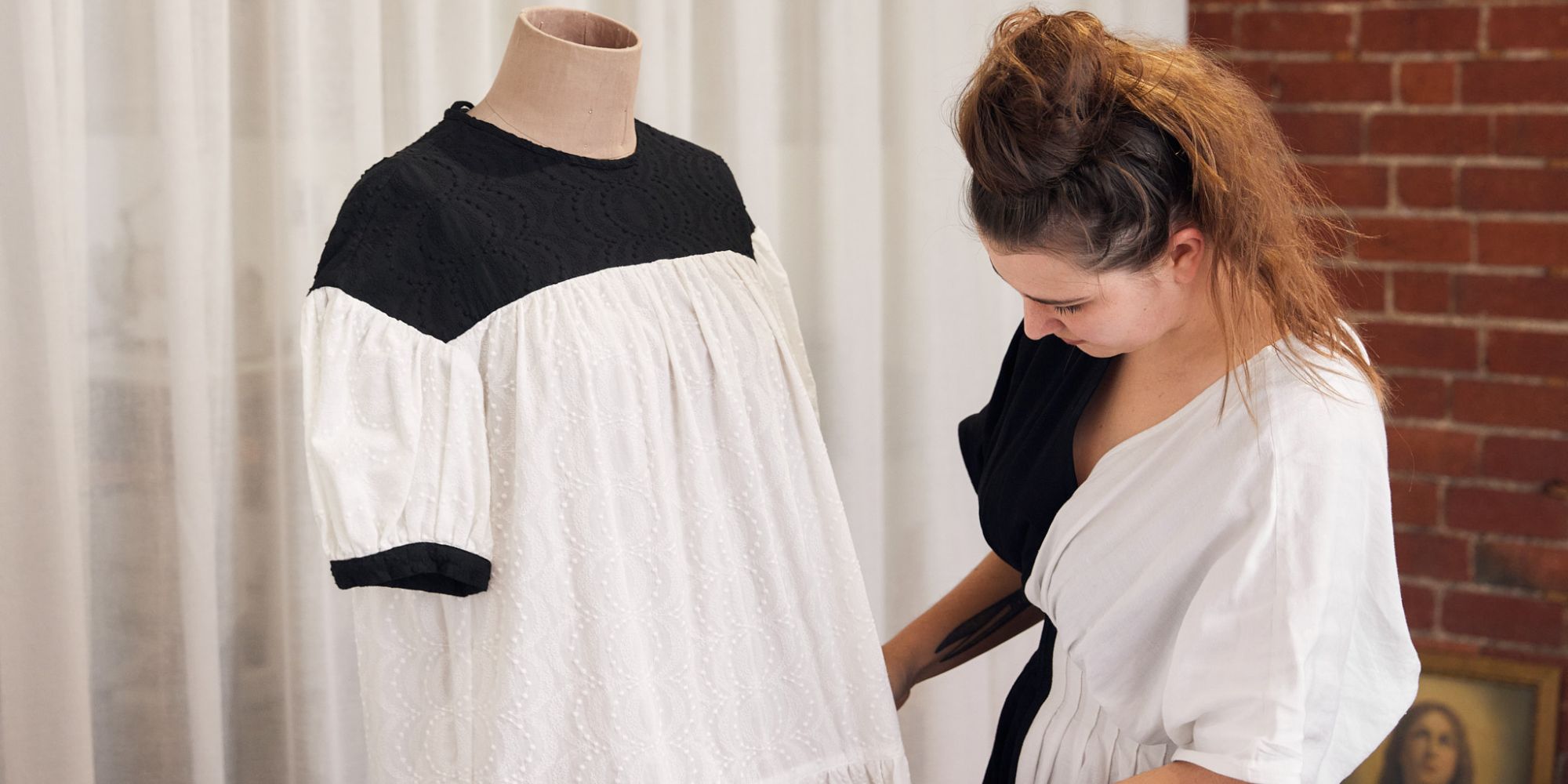 People: in-house production
Also getting our top score of "Great" for workers, Kalaurie embodies the benefits of a small business, felt by all those who work for—and support—the brand. Garments are handcrafted by the founder herself and a small team locally in Melbourne, and with each piece made-to-order with a 7-21 day turnaround, there is no doubt about the care and attention to detail that goes into each stitch.
"We use traditional techniques and fine finishing to ensure longevity and quality," Karl-Crooks tells us. "I also offer a repair and alteration service for Australian customers to ensure they get the perfect fit and have a long-term love affair with their pieces." If you're based in the UK, a platform like The Seam can help pair you with specialist Makers for alterations and repairs—otherwise, reach out to your local tailor.
By manufacturing locally and sourcing as many materials from Australia as possible—from swing tags to packaging and fabrics—Kalaurie can also ensure responsible production standards are in place across the supply chain, all while supporting local businesses.
Animals: precious fibres, repurposed
While Kalaurie may not be entirely animal-free—earning it a "Good" score for animal welfare—it only uses deadstock animal-derived fabrics, including wool and silk. This practice extends the life of precious resources and allows customers to enjoy the benefits of these materials without directly contributing to new production.
Overall rating: Great
Overall, we're happy to award Kalaurie our highest score of "Great" for its commendable efforts for people, the planet, and animals in production. Kalaurie is the perfect example of a small, sustainably-minded business worth your support. If you were to wear any one of the brand's precious pieces, you'd help to promote traditional craftsmanship and contribute to the local fashion community in Australia.
Any customers visiting Melbourne are welcome to visit the brand's new atelier and showroom by appointment to meet the designer, view samples and fabrics, receive a professional fitting consultation, and see where the clothes are made firsthand.
Our 4 favourites from Kalaurie's Signature collection
"Things of quality have no fear of time" is the premise behind Kalaurie's Signature collection. It comprises a range of classic pieces for your everyday wardrobe, including great shirts, trousers, and other signature Kalaurie pieces. This renewed archival collection "embodies both beauty and practicality, with each piece designed to cater to your everyday environments, from the home to the workplace and beyond."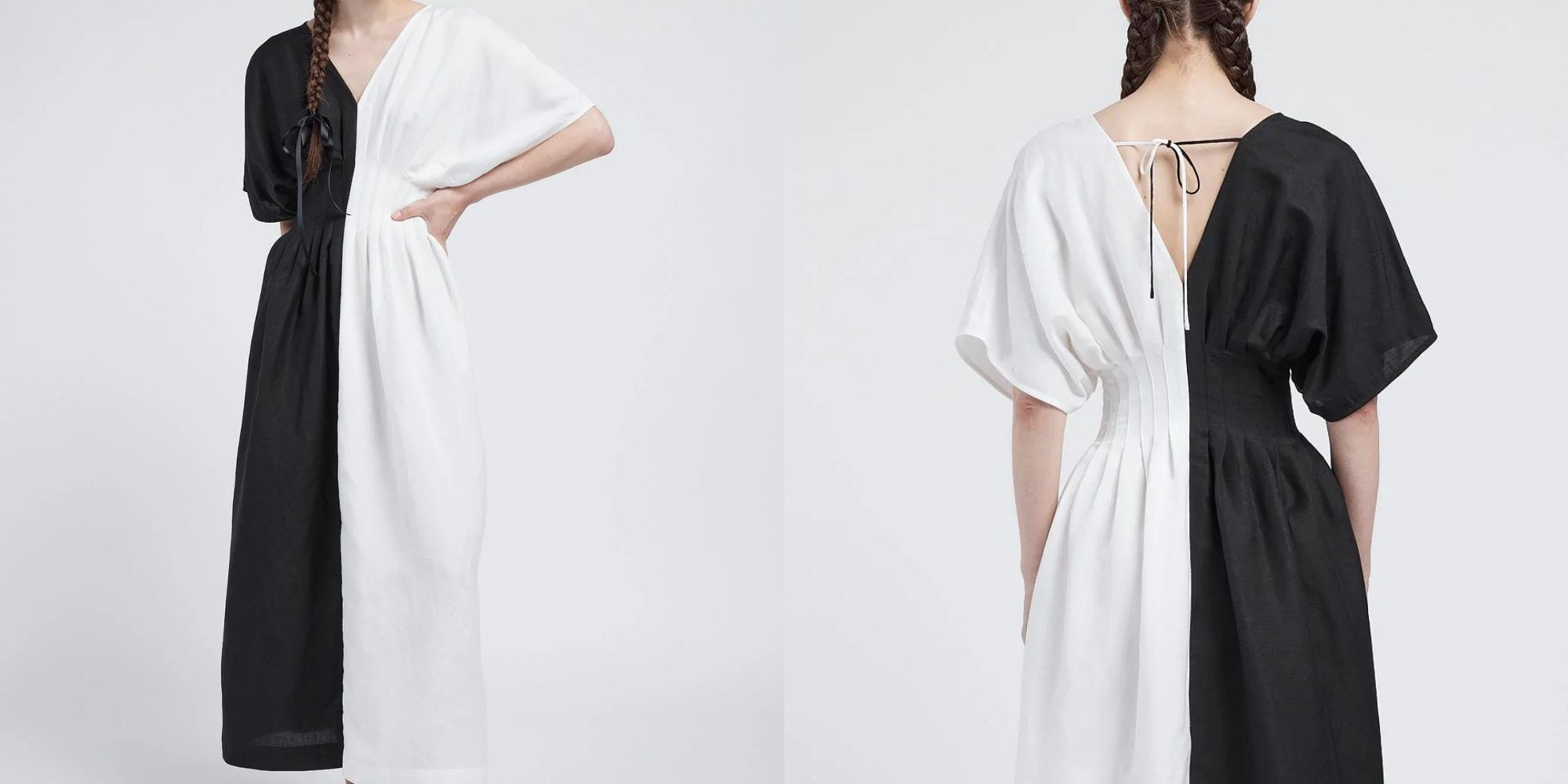 The famous Backwards Forwards Dress is a statement contrast panelled dress featuring v-necklines with back ties and fitted waist pleats which flow into a voluminous silhouette and an invisible side zipper opening. The dress is made from a linen and rayon blend.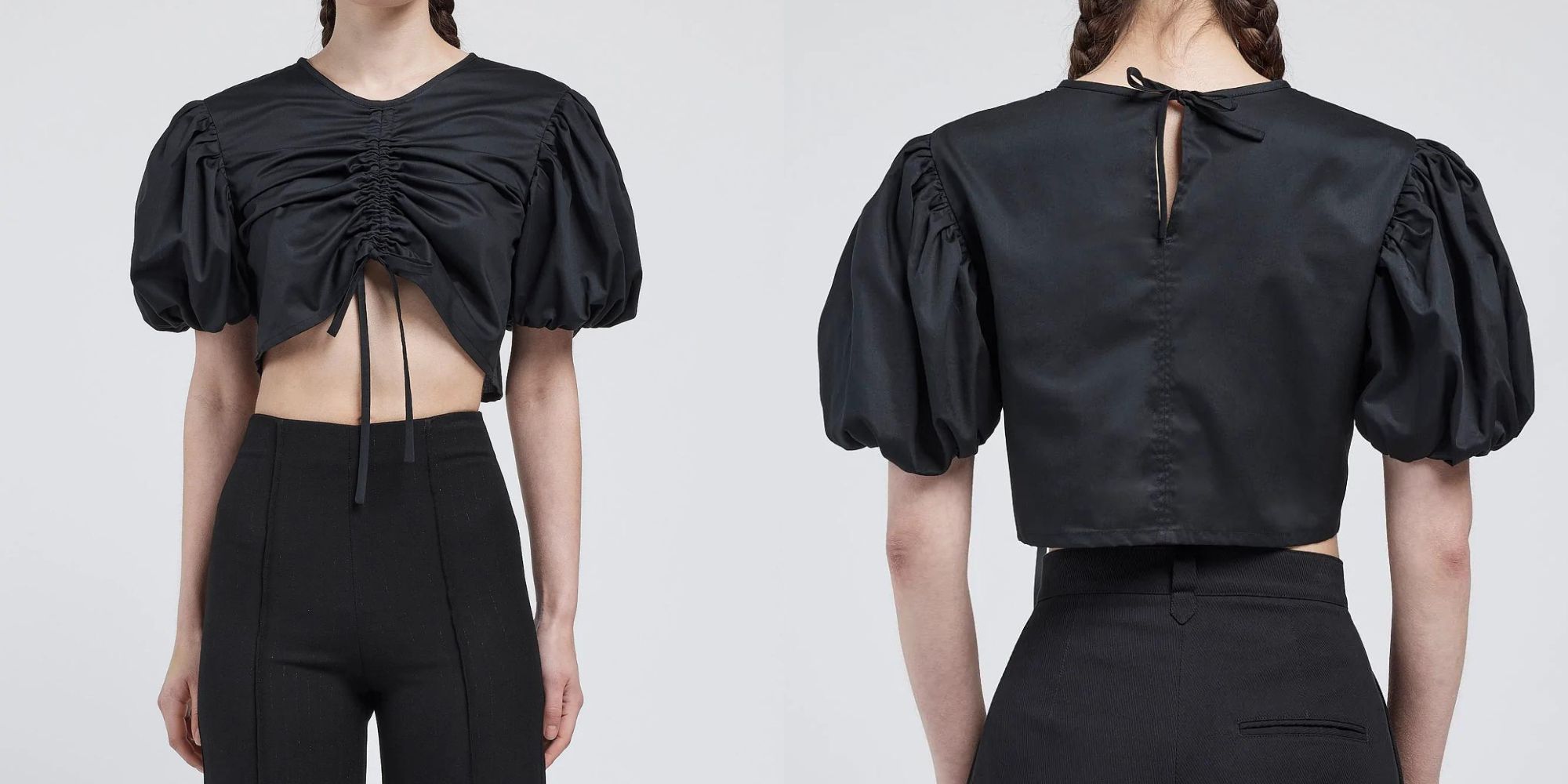 The Lovers Top is a loose-fitting cropped blouse featuring romantic puffy sleeves, front adjustable gathered tie detail, and a bound neckline.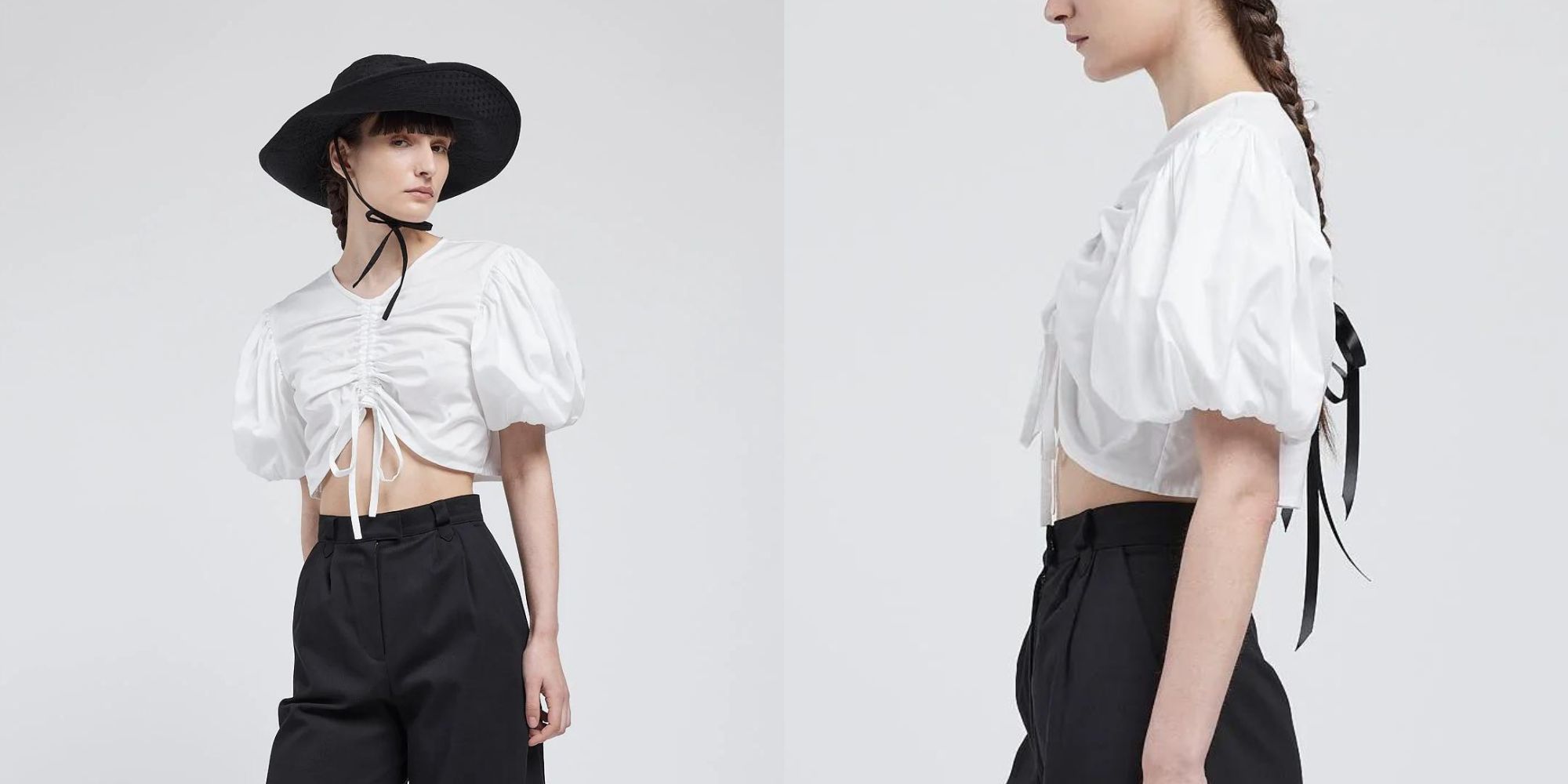 For a softer look, go for the Lovers Top in white. As with the black version, it is made from 100% deadstock cotton.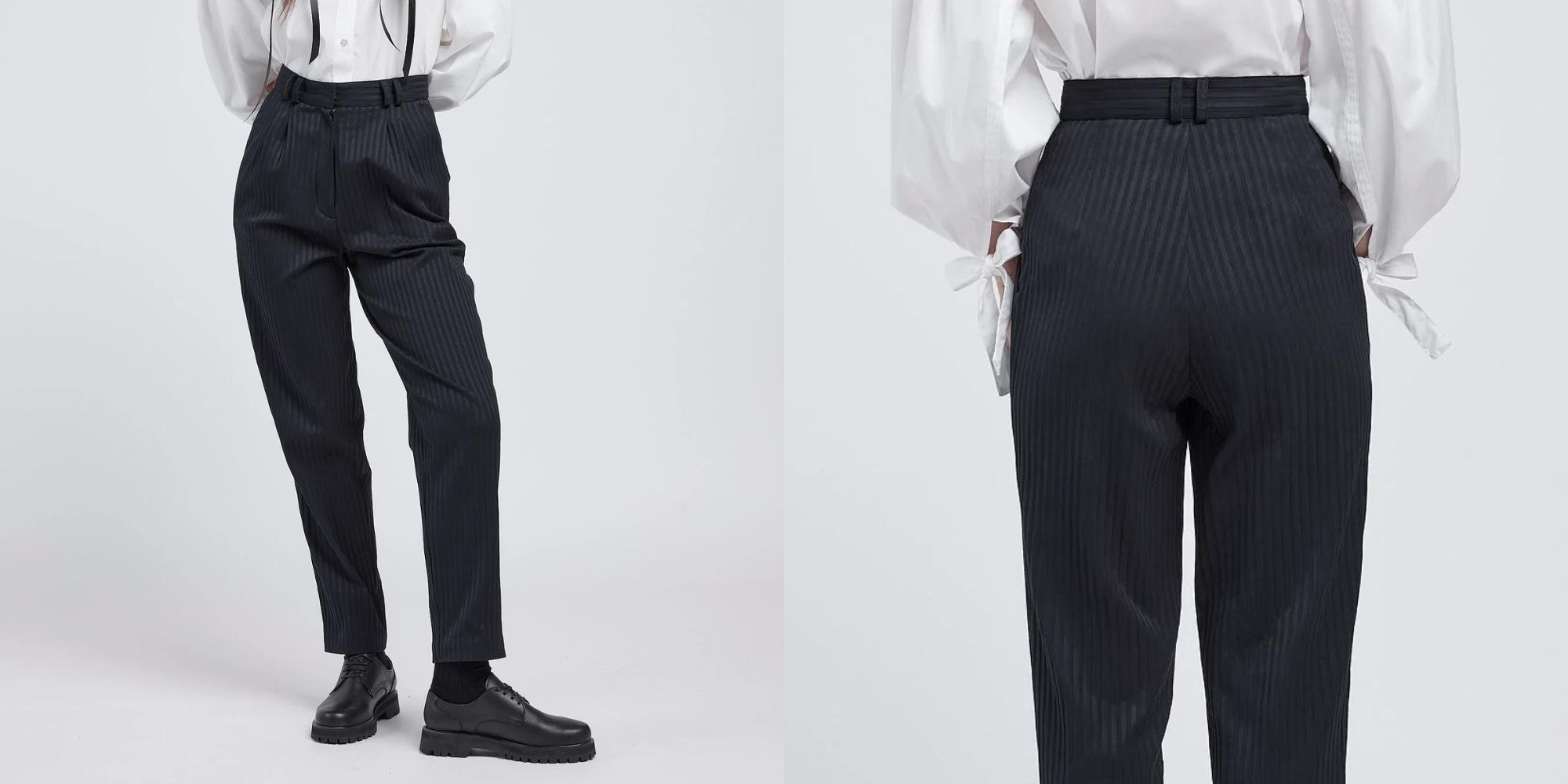 The Greta Trouser is a double-pleated, high-waisted, soft-tailored trouser. Featuring a classic tailored cut with a fitted waist and tapered leg, Greta is made from 98% deadstock cotton with 2% elastane for comfort.