This is a sponsored article about a brand that was independently assessed by our rigorous ratings system. We're proud to only collaborate with "Good" and "Great" rated brands. Learn more.
Here's what we know: carbon emissions and excessive landfill represent two of the most environmentally destructive forces in the world. According to the Paris Agreement's 1.5°C scenario, businesses, governments, and consumers have less than ten years to act to divert a catastrophic climate crisis and save our planet. We also know that the $2.4 trillion fashion industry is a massive contributor to these destructive forces, responsible for 10% of the world's current carbon emissions, projected to increase by 50% in the coming decade and by 200% by 2050. The industry also manufactures three times more clothing than the world needs each and every year. Clearly, something's gotta give. That's where 'Great' brand Citizen Wolf comes in.
Citizen Wolf's contribution is to break the fashion industry's addiction to overproduction, and to lead the transition from mass production to on-demand. We created technology to enable on-demand production at scale that is both carbon negative and custom fit to every body.
The back story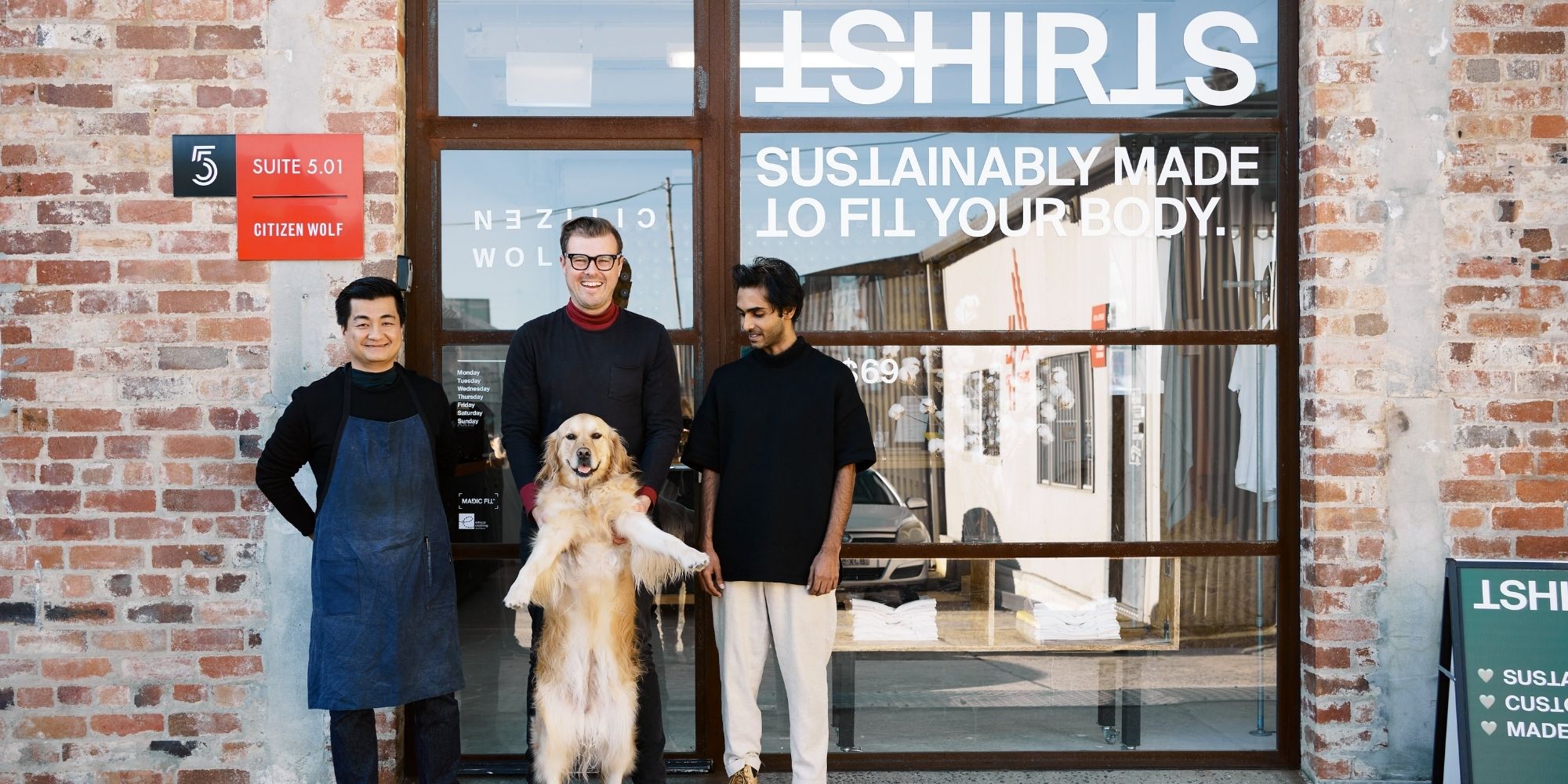 Citizen Wolf was founded in Sydney, Australia, in 2016 by three outsiders to the rag trade, Eric Phu, Zoltan Csaki, and Rahul Mooray. The triad was not bound by legacy systems or thinking when creating the company. They just knew there had to be a better model for the fashion industry and dedicated themselves to creating and proving the viability of on-demand production as the default mode for a sustainable fashion future. They are now supported by a team of passionate people "with far more fashion experience" who are "equally hell bent on ushering in a new era for the fashion industry."
So, how exactly do these custom-fit tees work, and why are they better for people and the planet? We checked in with Citizen Wolf to answer these questions and more, and it felt a little like stepping into the future.
The best bits
"We're re-engineering the way clothes are made at scale to be carbon negative, and custom fit to your body so you can look good while doing good," says co-founder Rahul Mooray. The team discovered that on-demand production halves those harmful carbon emissions we mentioned earlier and believes it is the model the entire industry MUST move towards. So it's taking the logical next step and creating the technology to facilitate this transition, and now makes "the best tees on the planet". But don't just take their word for it—with over 1800+ reviews at a 4.9/5 average, they're doing something right! Here's how the magic happens.
Ethical and sustainable production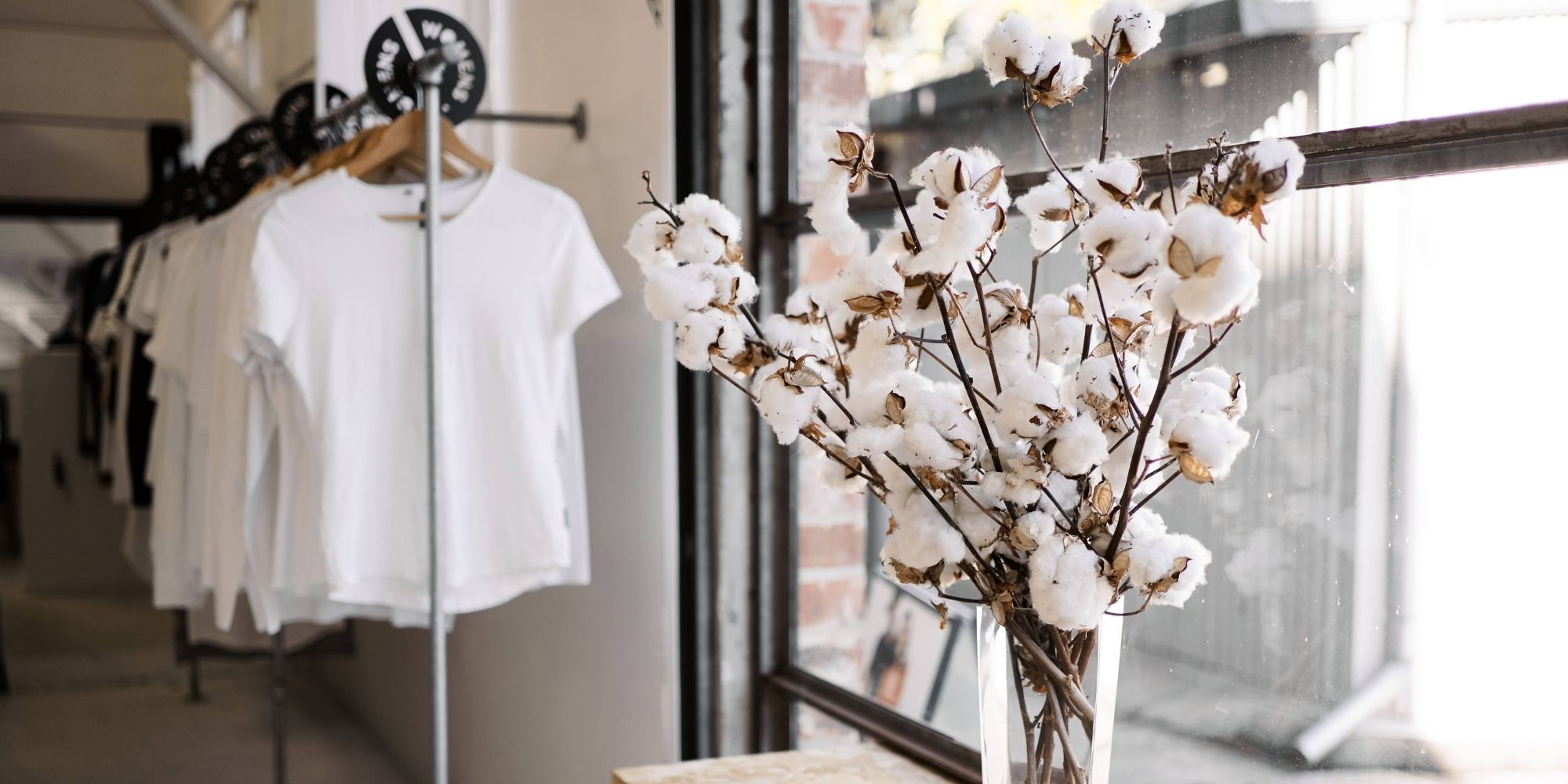 Citizen Wolf operates under three core values: 'true sustainability is made on-demand', 'ethical is mandatory', and 'local is best'. By creating clothes built around these simple yet effective philosophies, the brand aims to promote a healthier relationship with the clothes we wear.
Since most brands make far more clothes than they will ever sell, a lot of it ends up in landfill, often still with the tags on! And as "quality is the first casualty when racing to the bottom on price", even the purchased clothes are likely to end up as trash. Citizen Wolf combats this business model by making only what they sell and upcycling every single milligram of offcut fabric waste. The brand is proudly Ethical Clothing Australia (ECA) certified, which means the workers are paid award wages or better, and the sustainable fabrics are knitted in Melbourne and cut and sewn in Sydney. You can even visit their state-of-the-art factory to see the magic happen in person!
Magic fit
Sizing accessibility is one of the biggest issues holding people back from giving their closet a conscious makeover, and custom-made may be the answer we've been looking for. Whether you need a tall-fit tee or a bit more room than standard sizing provides, Citizen Wolf's award-winning Magic Fit® algorithm is your new best friend.
First, choose your style—from tank top to turtleneck; then your fabric—organic cotton, hemp blend, or RWS-certified Merino wool; then your favourite colour from the trendy-yet-timeless colour palette, theeeen the real magic happens. "We use simple biometrics to create a unique tee that perfectly fits your body, no measuring tapes required! Distilled from 196 million data points, our proprietary Magic Fit® technology creates a 94% accurate mathematical model of your body which we use to create custom-fit garments faster and more accurately than a human tailor." Not only will the algorithm spit out a perfectly-fitted tee, you're free to leave notes with your order for any tweaks and alterations like "a little longer in the torso" so Magic Fit® can adjust for your unique body shape. Your new favourite t-shirt (or t-shirts, no judgement) will land on your doorstep ten days later!
Free repairs for life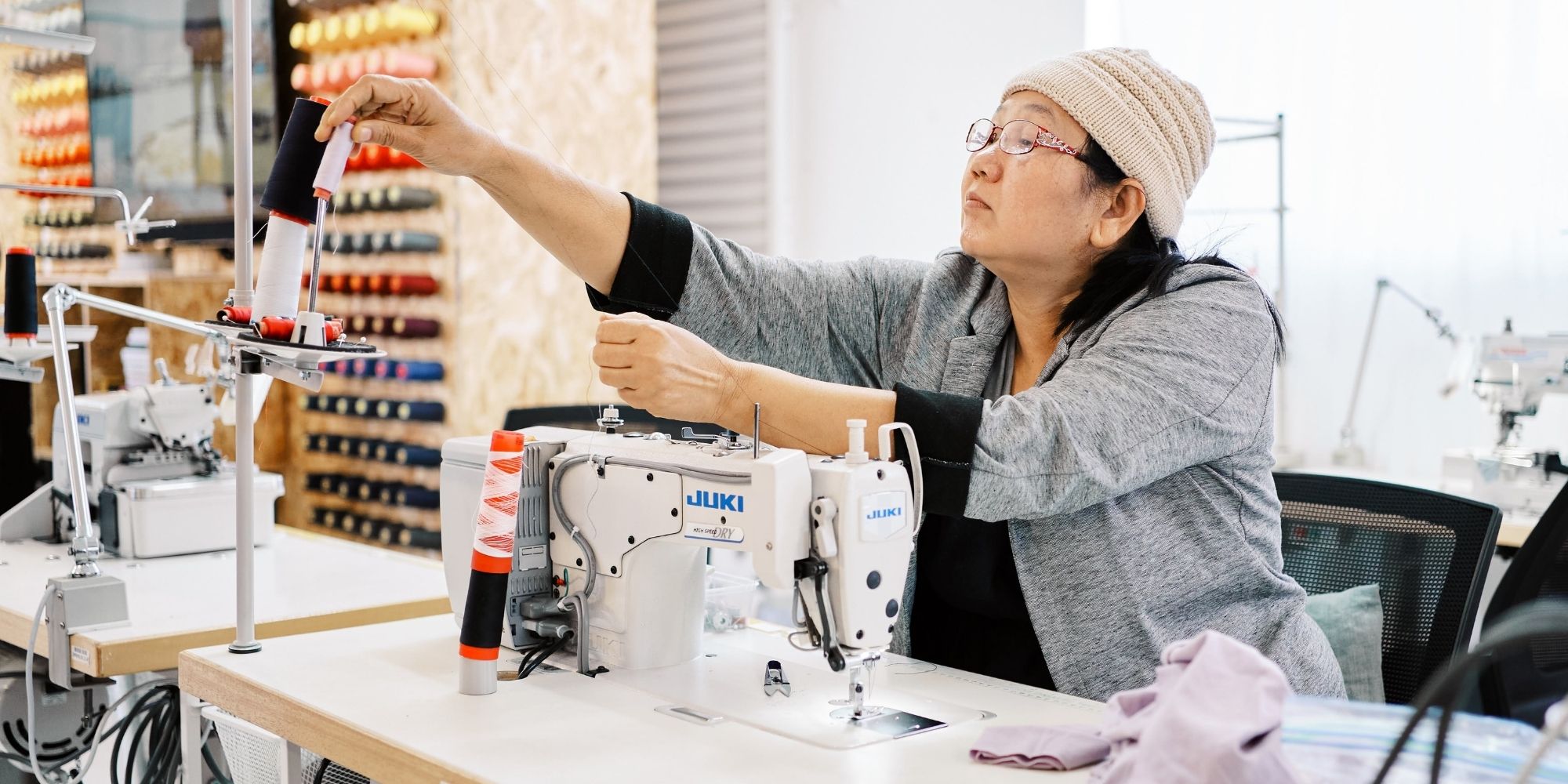 Citizen Wolf recognises the importance of a circular fashion industry and wants your tees to last as long as possible. Not only is the fabric pre-shrunk so your perfect fit stays that way, the brand also offers free repairs for life! Simply send in your tee and let them know it's on the way, and your troubles will be darned or patched away. You can also request alterations for the first 30 days after purchase, and they'll replace the tee at no extra cost to you! "Why? Because the longer we wear the clothes we already own the better it is for the planet. Simple."
Zero waste collection
Remember those upcycled offcuts we mentioned? It turns out Citizen Wolf transforms them into quirky totes and scarves. "Our zero waste manufacturing process captures, sorts, and upcycles every single milligram of offcut fabric scraps into gorgeous, individually unique products." They even sell a DIY zero waste tote kit in case you want to get more hands-on with your design, and the rest gets turned into zero waste yarn, perfect for that crafty someone wanting to reduce their footprint. How cool is that?!
Thanks to these sustainable practices, Citizen Wolf tees already produced 48% less carbon emissions than a standard one. But since January 2020, the brand pledged to 5x its carbon offsets—this makes it a proudly carbon negative company, and every single tee made this year will sequester 11.6 kg CO2 from the atmosphere!
The favourites
Women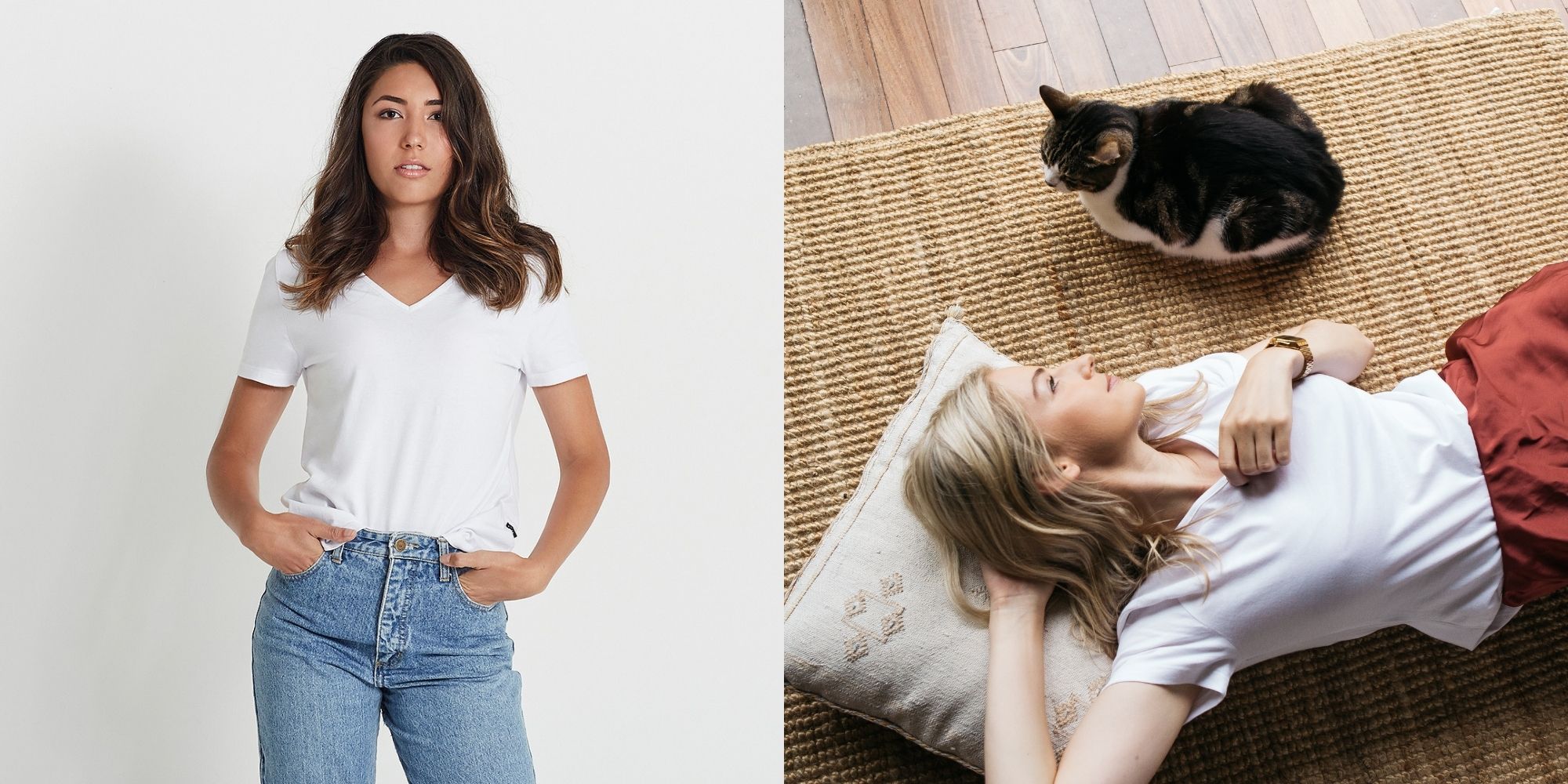 The short v is one of the most popular styles on offer, and it's easy to see why. A classic, relaxed style with a hint of attitude, worn by alpha wolves everywhere.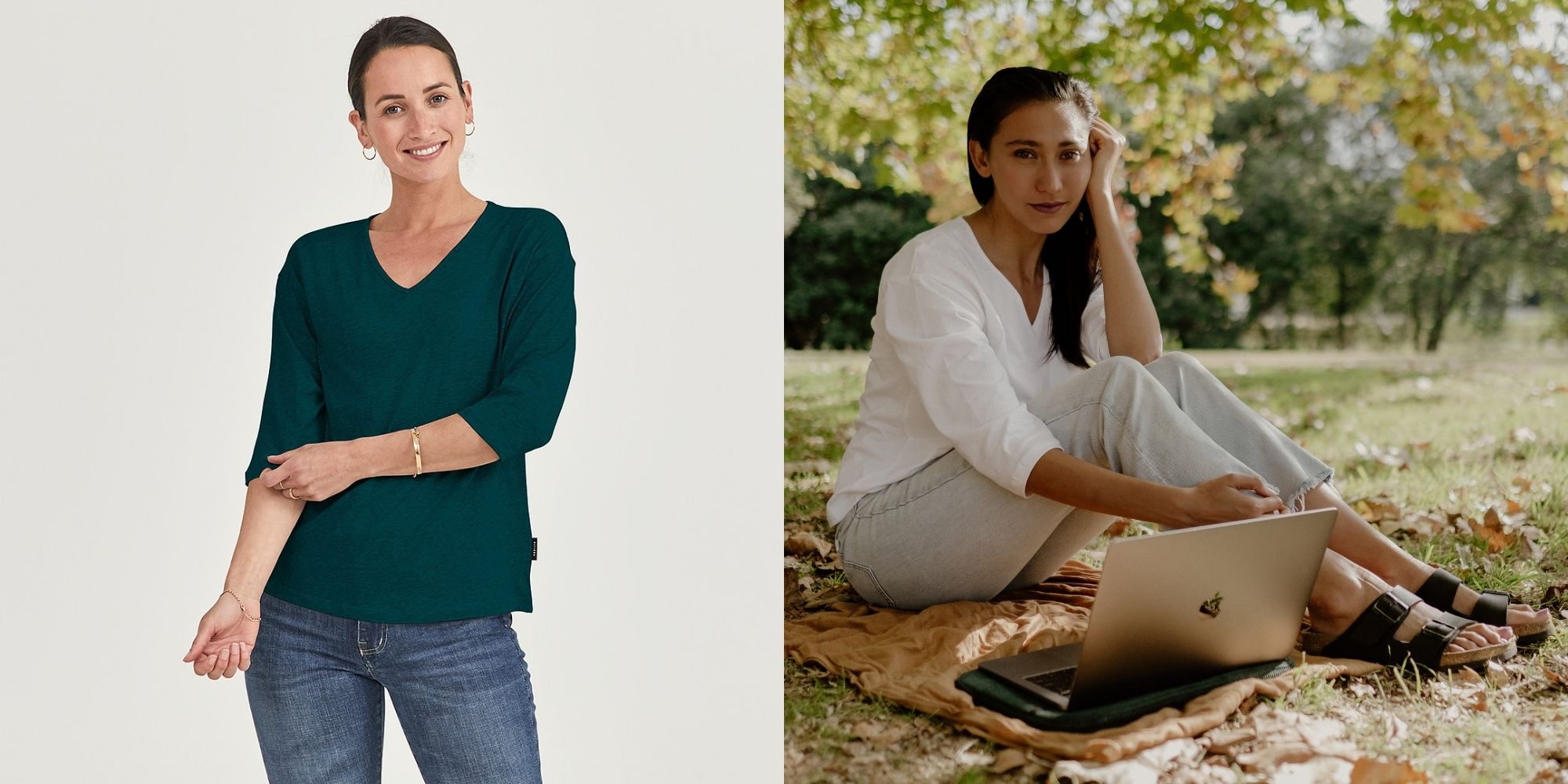 The workhorse of every woman's wardrobe gets the weekend treatment, combining the brand's best-selling neckline with the most versatile sleeve length.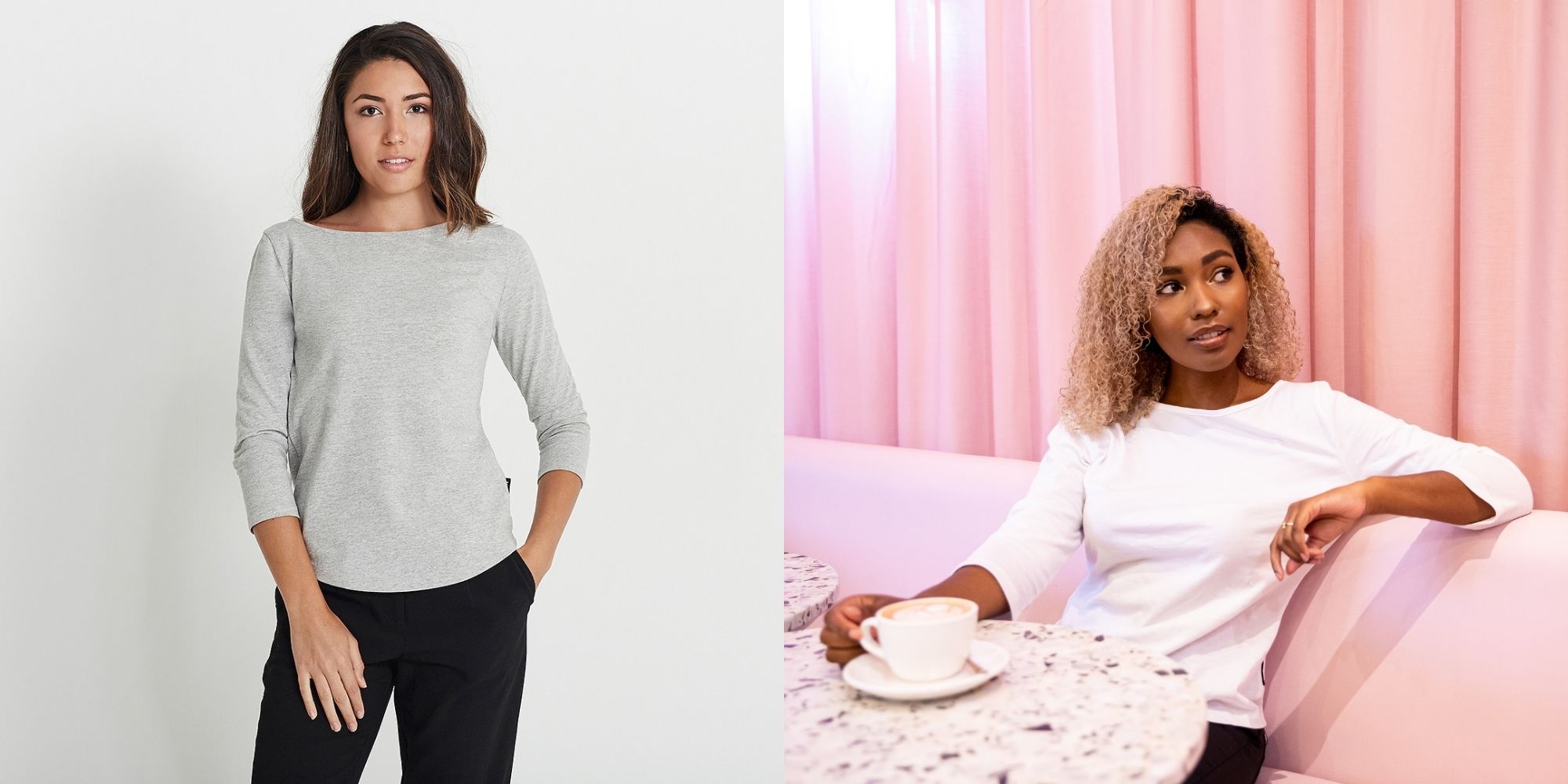 The three quarter sleeve with a boat neck is one of the best selling styles, because it does the heavy lifting in any scene! Dress it down with a pencil skirt and loafers for work, or style it up with cropped trousers and heels for a night on the town.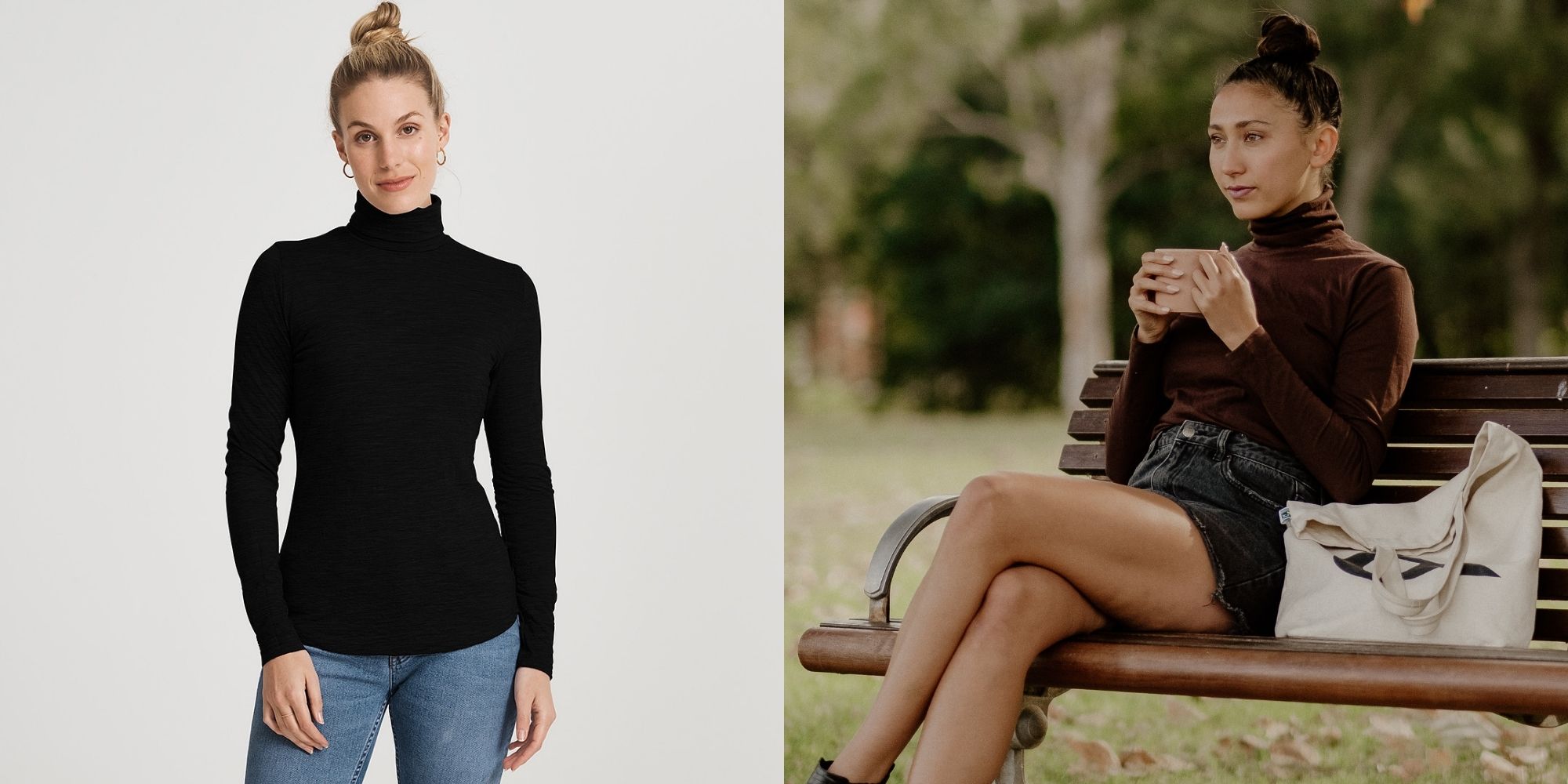 No winter wardrobe is complete without a turtleneck, and this one is the ultimate base layer. Guaranteed to keep you toasty for many years to come, even when you've misplaced your scarf.
Men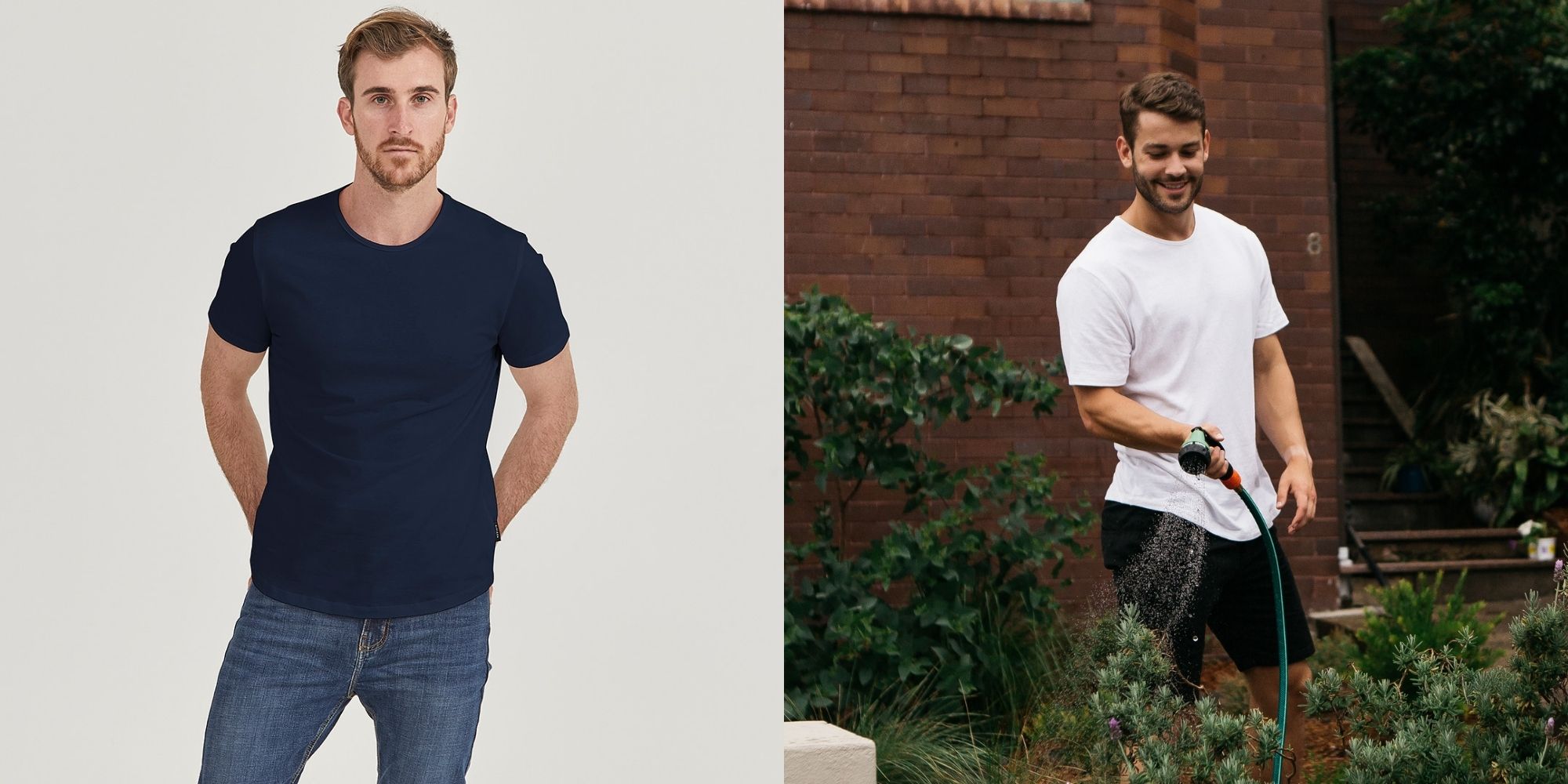 The staple to rule all staples, and the ubiquitous hero of every man's wardrobe. Redesigned using data captured from thousands of instore fittings, this might just be the best crew neck tee ever.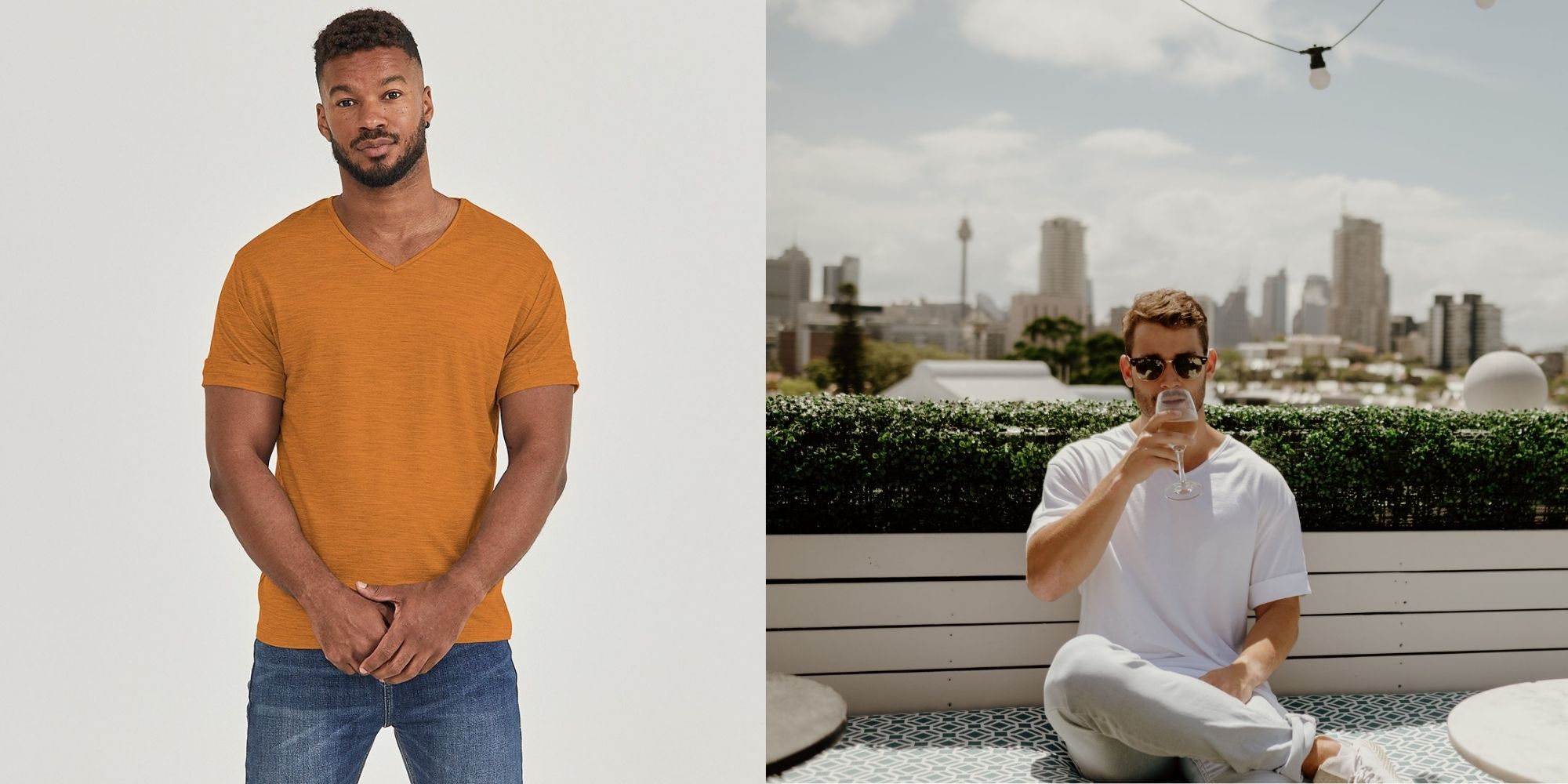 The Relaxed Rolled V is the casual version of the best-selling V neck, mixed with a 4 cm 'Fat Roll' sleeve detail to dial up the summer vibes. Think of it as your new workhorse to take you from the office to the weekend in no time.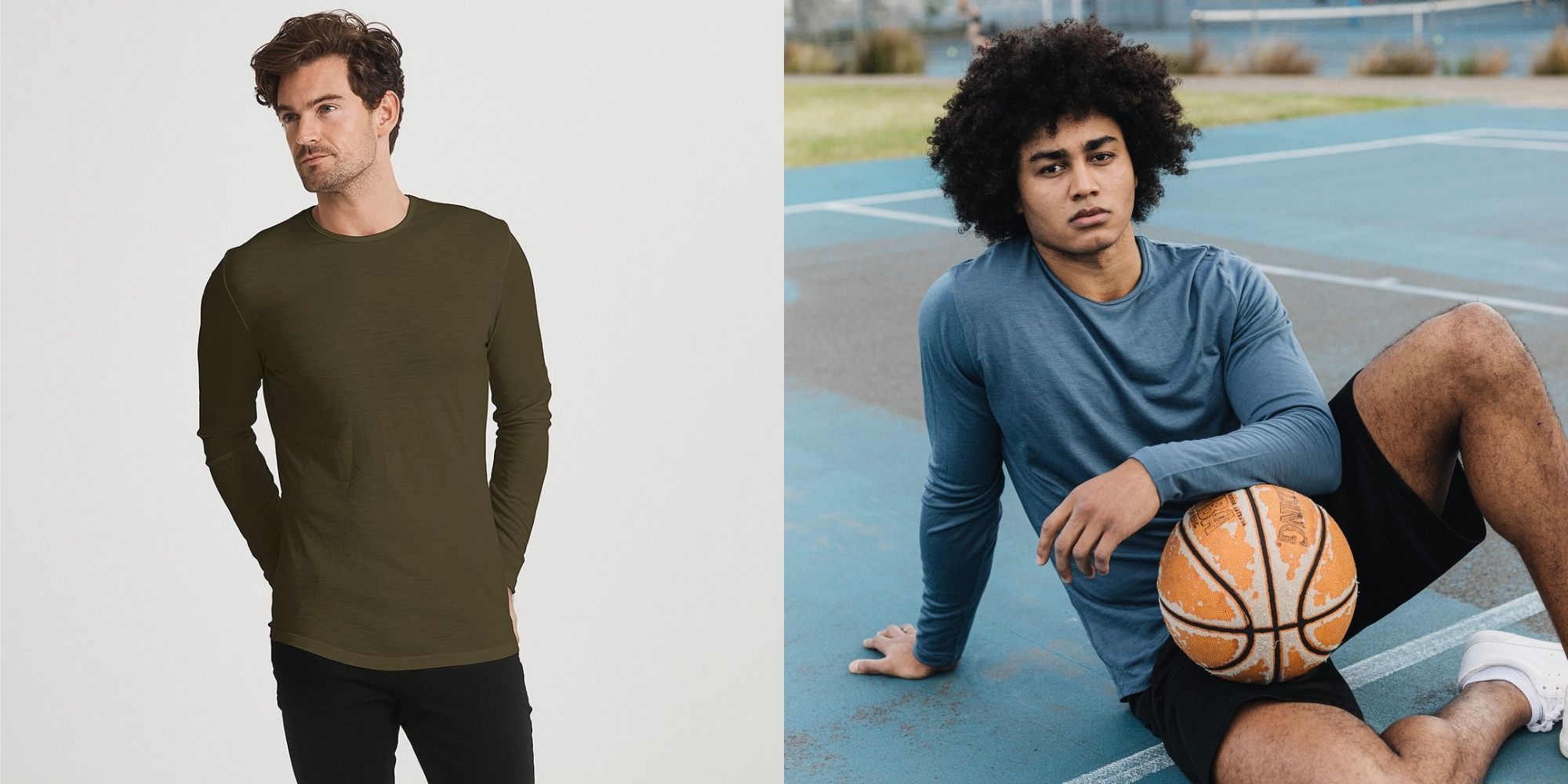 Another popular piece, the long sleeve crew neck is perfect for the shoulder seasons. For the true gentleman who knows style and comfort don't have to be mutually exclusive.
Accessories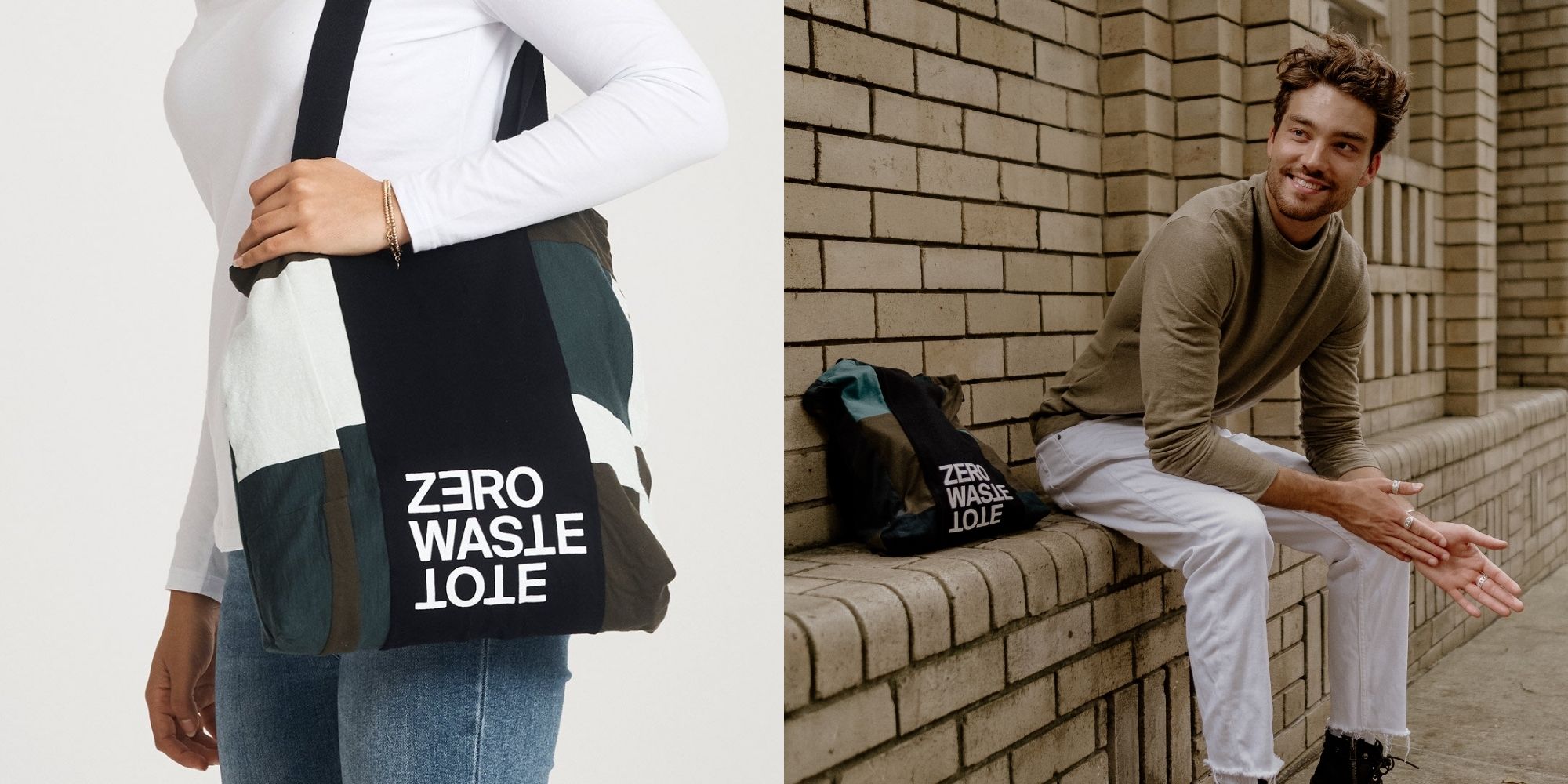 Make a statement whilst making a difference with a zero waste tote! Each bag is completely unique, made from fabric offcuts from the brand's t-shirt production.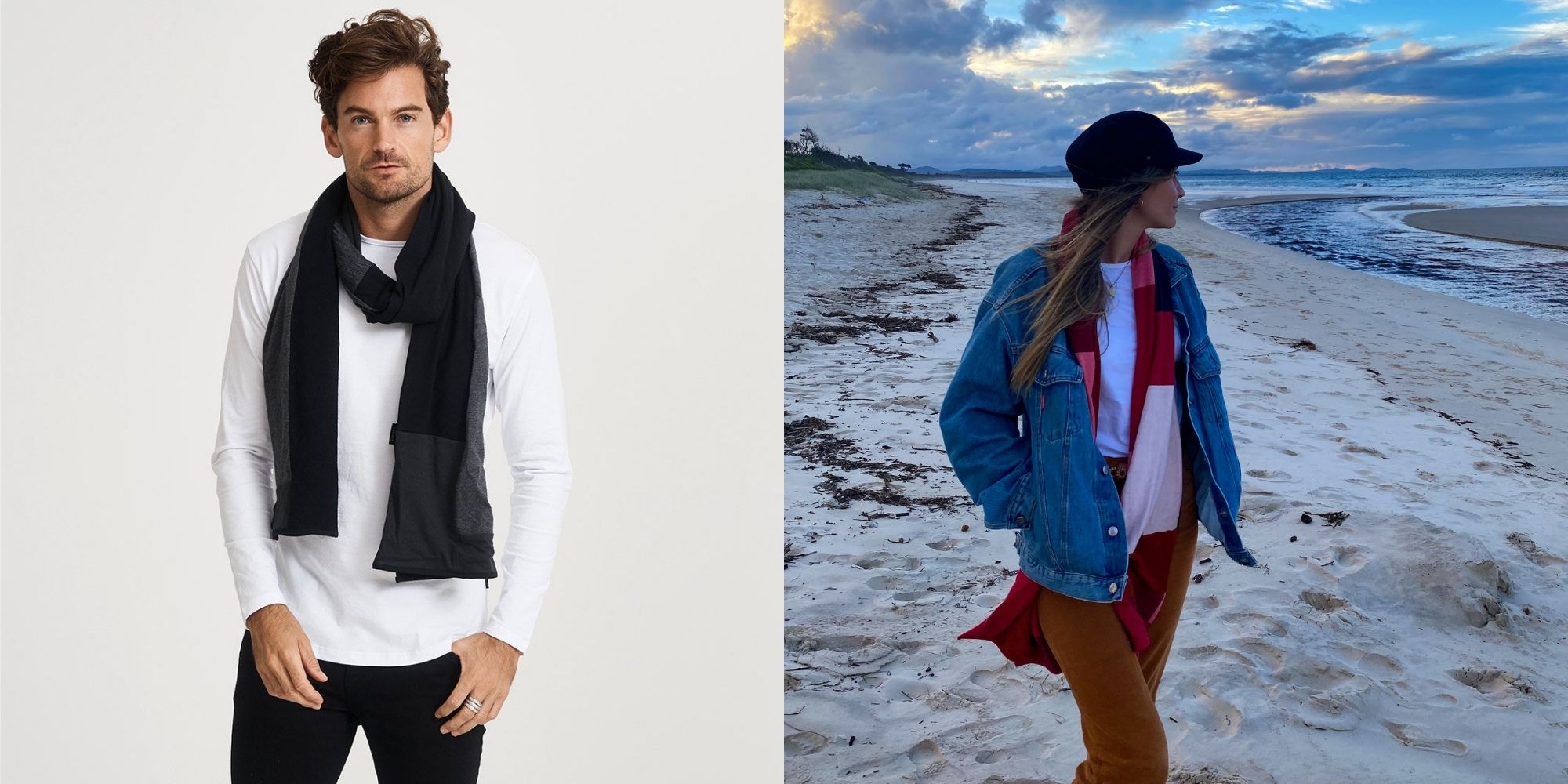 Wear your values loud and proud with the zero waste scarf by Citizen Wolf. Each scarf is one-of-a-kind, made from material scraps that most brands would send straight to landfill!