This is a sponsored article about a brand that was independently assessed by our rigorous ratings system. We're proud to only collaborate with "Good" and "Great" rated brands. Learn more.
Do you want to own part of a "Great" rated brand? Are you entitled to invest in Australia? Inject a little magic into your investment portfolio by becoming a shareholder of conscious custom fit t-shirt label Citizen Wolf.
Citizen Wolf: The zero waste, made-to-order solution
The fashion industry is polluting the planet, but change is on the horizon. A few notable brands are stepping up to transform the way people wear clothes with innovative tech that feels like sci-fi and fits like a dream. Citizen Wolf is one such brand. This Australian label we first chatted to in 2021 has been making Magic Fit® custom t-shirts for six years after starting from scratch in 2016.
A certified B Corp, Citizen Wolf has successfully cut and sold over 50,000 made-to-order tees, with an average rating of 4.9 out of 5 stars on their website. Using a 94% accurate system that only needs your height, weight, and age, the brand creates a mathematical model of your body used to create clothing that is perfect for you. This system means less waste, fewer returns, and higher customer loyalty and satisfaction—and it's all done in a special-made ECA-certified factory right in Sydney.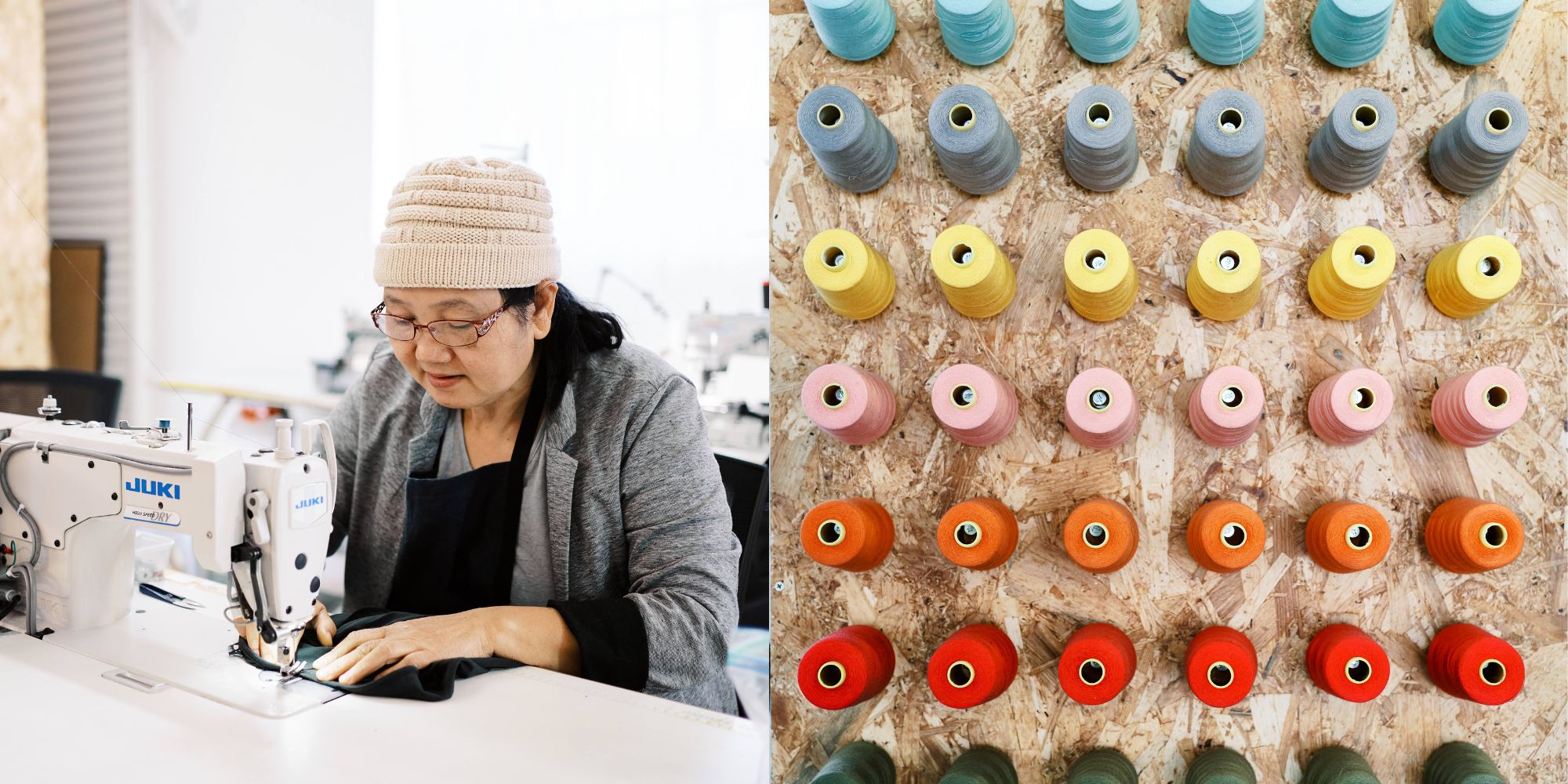 Citizen Wolf is "the technology company on a mission to reengineer the way your clothes are made at scale, to save our planet." With a direct-to-consumer model that has proven to work, co-founders Eric Phu, Zoltan Csaki, and Rahul Mooray are now inviting you—the consumers—to become a business partner and "help write the next chapter of sustainable fashion together".
For as little as $250, you can get in on the ground floor and become a shareholder as the brand moves to expand its offering to "any garment, for anyone, anywhere in the world".
We've built the technology, we've built the brand, and we've proven the model. Now, from as little as $250, you can become a Citizen Wolf shareholder and help us achieve our global ambitions. Join us, and help unf*ck the fashion industry.
Ready to invest? Head to Citizen Wolf's Birchal campaign and register your interest by June 20th
 This information is intended for people entitled to invest in Australian companies. Always consider the general CSF risk warning and offer documents before investing.