Leather has long been considered a by-product of the meat industry. Using a material that would otherwise get thrown away is at its core a sustainable move, one that cares about every aspect of production to minimise waste. But because it's 2021, not the eighteenth century, we're not talking about making a nice jacket out of old gal Bessy the cow who had a nice life before quietly finding her peace in the barn. That logic may have held when production was localised, but the staggering figures involved in the modern global leather industry force a different perspective. No longer considered a by-product, but rather a co-product, aka a 'desirable secondary good', this controversial material turning over profits of $100 billion per year has come under scrutiny for its ethics and sustainability. So, what's the deal? We did the digging for you. Here's exactly what to look out for whether you want to buy leather or avoid leather in your fashion choices!
The numbers: how much skin are we talking about?
Traditional leather production in itself is a far cry from sustainable. The scale behind a global market means the production of leather has a massive impact on the environment. This impact is intrinsically linked to the enormous volume of skins needed to produce leather products each year, from shoes, which represent half of light leather's purpose, to handbags, travel goods, furniture, and other diverse end-uses in and out of fashion. It is hard to picture, but for reference, the world's leather production amounts on average to 6 million tonnes of raw hides per year, the majority of which come from cows. This represents more than 344 million cows, 571 million sheep, and 364 million goats. Let that sink in for a minute.
Can leather be ethical?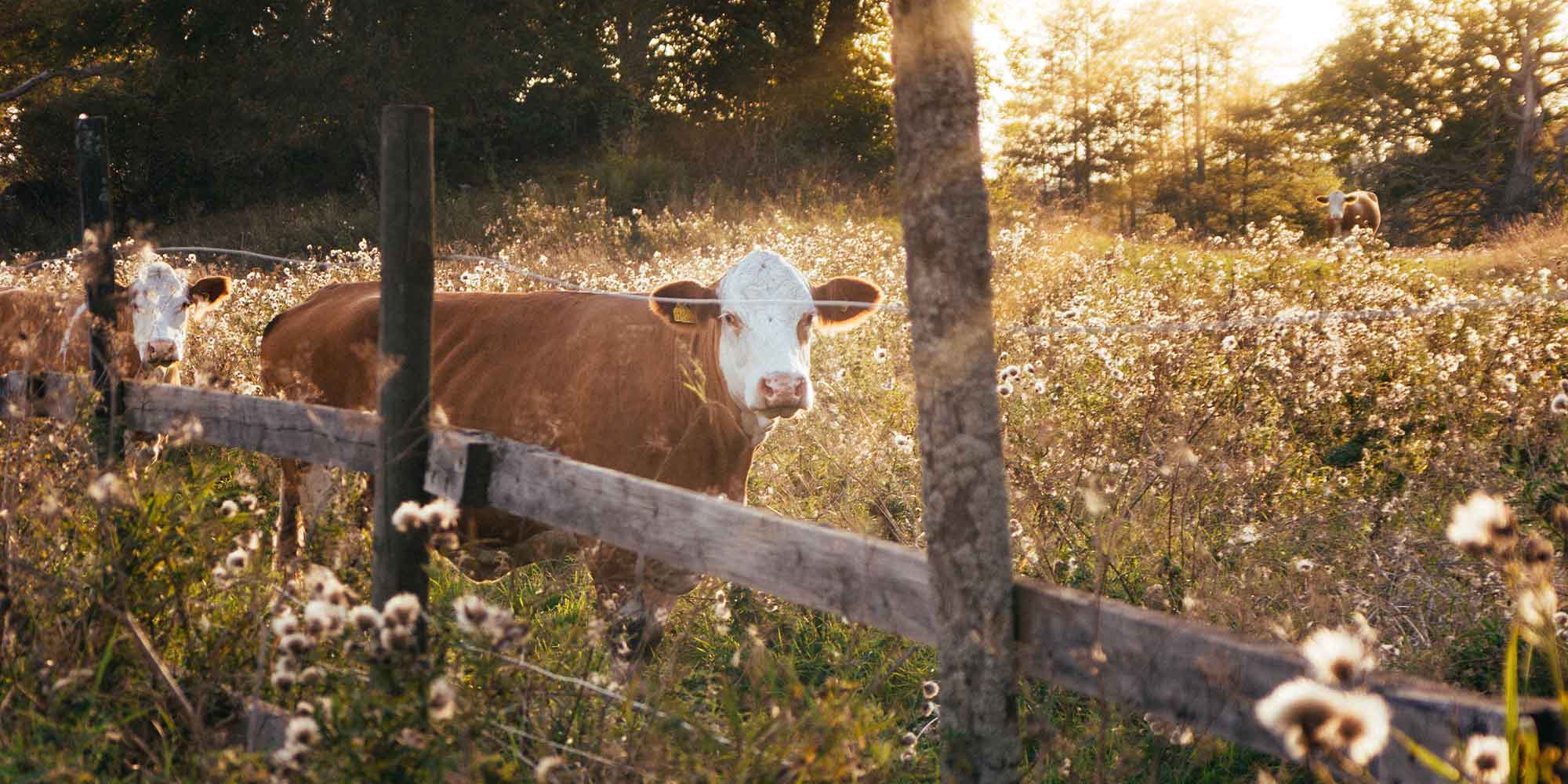 The simple answer is: no. Nowadays, "ethical" production considers a wide variety of things, from working conditions to the actual fairness of the deal between producers, owners, sellers, and resellers; the use of natural resources, and stocking and travel methods. The more scrutiny we put on the supply chain, the more demanding the criteria becomes. From wages, breaks, and healthcare, to the impact on the community and preventing exploitation of women and children, "ethical" is not a simple label but an overarching approach to production.
Ethical leather would have to consider all of these impacts on the people involved, and that's before even considering the welfare of the main group affected: the animals.
Ethics considers how they are raised, treated, fed, and how and when they are slaughtered. Cows, for example, are killed so young that they only live, on average, 18 months of their twenty-year life expectancy before they are slaughtered. The real question is: can the act of killing animals for any utility purpose ever be considered ethical? A survey carried out by Vogue Business found that 37% of people in the UK and 23% in the US think leather is "inappropriate in fashion". And while the leather trend was again spiking in 2020 fashion shows, it all comes back to the demands of consumers. That is to say, your demands. As the fur trade is slowly being cut out of luxury labels due to the action of animal rights advocates, leather faces similar charges. As long as there is a meat industry, leather is likely to be tolerated. Still, considering the major sustainability issues it raises, it is only a matter of time before it decreases and faces moderation—or transformation.
The real question is: can the act of killing animals for any utility purpose ever be considered ethical?
What about lab-grown leather?
Another emerging option is lab-grown leather. As the food industry increasingly turns towards non-animal meat for health, environmental, and ethical reasons (Forecaster AT Kearney has predicted plant-based meat like Impossible Foods and lab-grown will be 60% of the meat market by 2040), so too must fashion look towards a someday "real leather"-less future. While several startups are working on lab-grown high-end leather, it's hard to say when it will go mainstream. At first, the price will be non-competitive. But eventually, technological development and market changes are likely to bring it to below the cost of leather sourced from cows: and we assure you, you won't be able to tell the difference.
Animal products and indigenous peoples
For some remote indigenous populations, animal skins are one of the only sources of income available to help their communities thrive. As an example, some Inuit people in Canada must rely on sealing to survive—an act that has been condemned by some animal rights groups and faced global criticism without considering the consequent impact on said community. The commercial sealing industry is horrific and outdated, but indigenous communities insist their approach is very different: taking only what they need, sustainably using every part of the animal, and never killing the pups or "whitecoats" so often seen in activist imagery. Similar stories can be found in the Asian Highlands with the numerous yak-herding communities, and in indigenous Australians' relationship with kangaroos. Factory and commercial-scale farming is cruel and in dire need of reform, but these examples of indigenous animal use make up but a fraction of overall animal deaths. Putting indigenous practices under the microscope while ignoring cattle farming in the West is inconsistent at best and likely has roots in racist and colonial thinking.
Can leather be sustainable?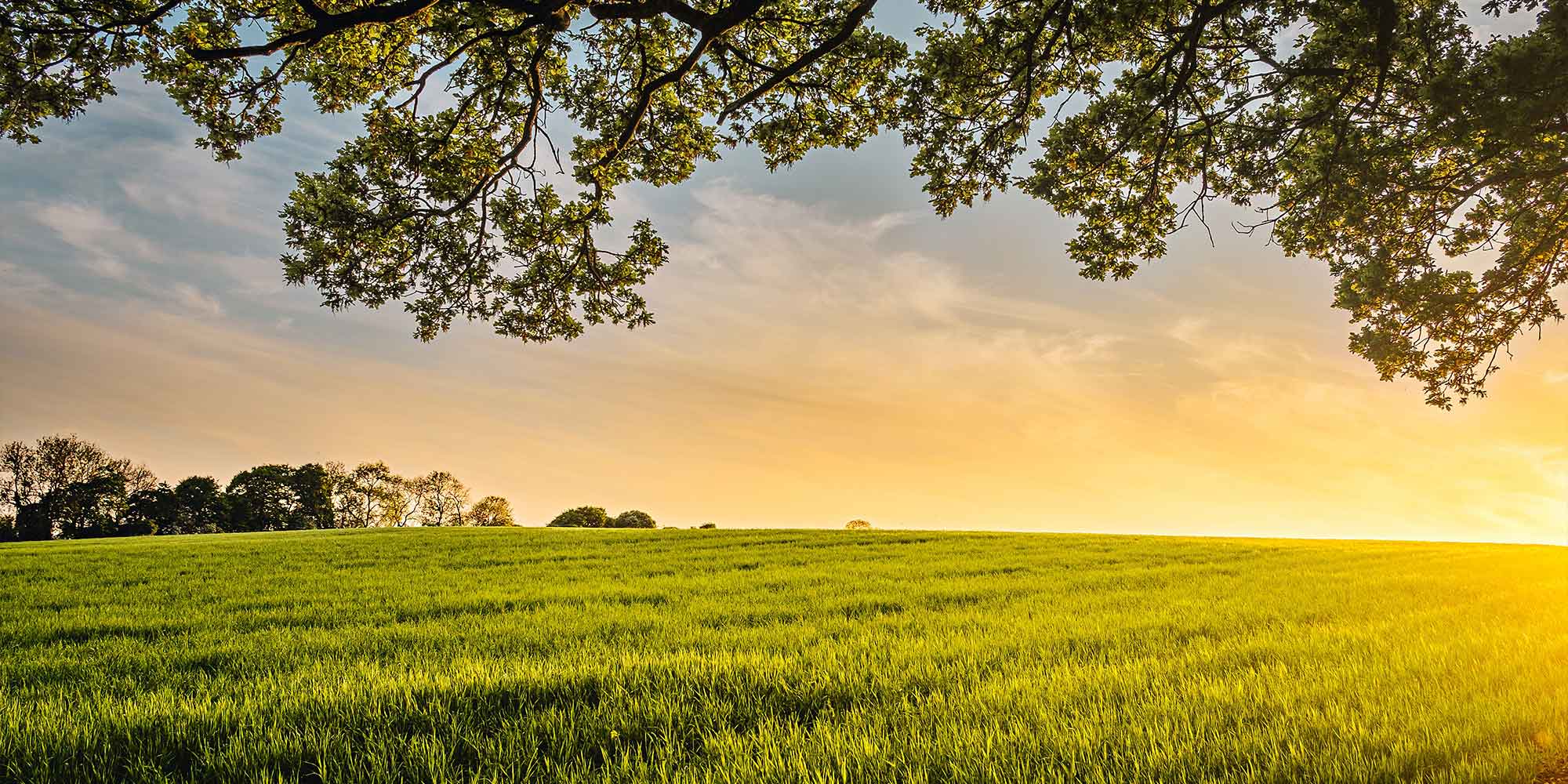 If we consider sustainability in relation to the environment, a "sustainable leather" would address the very polluting process of tanning that uses carcinogenic, chromium-based agents that are then dumped in nature without treatment. While vegetable-tanned leather sounds like a sustainable option at first, it can also have terrible impacts on both ecosystems and communities if not treated correctly. Whilst it is often marginally better than traditional tanning, the most important thing is the treatment. You can have non-vegetable tanned leather treated in a state of the art tannery that is more sustainable than vegetable-tanned leather! Then there's the extensive use of land needed for cattle farming that so often leads to vast amounts of deforestation, as mentioned previously.
These issues are created initially by the meat industry, from which leather derives. But to claim sustainability, leather companies must lead the way to a more transparent meat supply chain, making control and quality possible. The cows must come from areas that are not preserved, like the Amazon forest, and the tanning process must not harm the environment and its residents with its waste discharge.
Finally, how the leather acts in the environment at the end of its lifecycle is crucial. There is a bit of a myth that because leather comes from a "natural" source, it will break down quickly and gently in the environment, but that isn't the case owing to the harsh chemicals used in its production. A sustainable leather would be biodegradable and not poison soils along the way.
Second hand, vintage, and upcycled leather may be the only "ethical" leather there is
Today, the rapid rate at which we consume fashion cannot exist without damaging the environment. While some might imagine the only sustainable (or even ethical) leather to be Bessy's happy gift to us after a life well-lived, we should consider every square metre of hide a precious gift—a rare natural resource. That is why we need to adapt our model to one that values items that last longer in order to buy less—one that organises a consistent secondary market allowing collecting and proper recycling or upcycling of leather goods. Put simply, second hand is the most ethical and sustainable option for animal leather, as it capitalises on the massive amount of leather already created instead of tapping into new hides that cause so much suffering for people, the planet, and especially animals. You should always consider vintage or second hand first when you want a classic leather jacket: they never go out of style, and thrift shops are filled with them!
Labels and certifications for more sustainable leather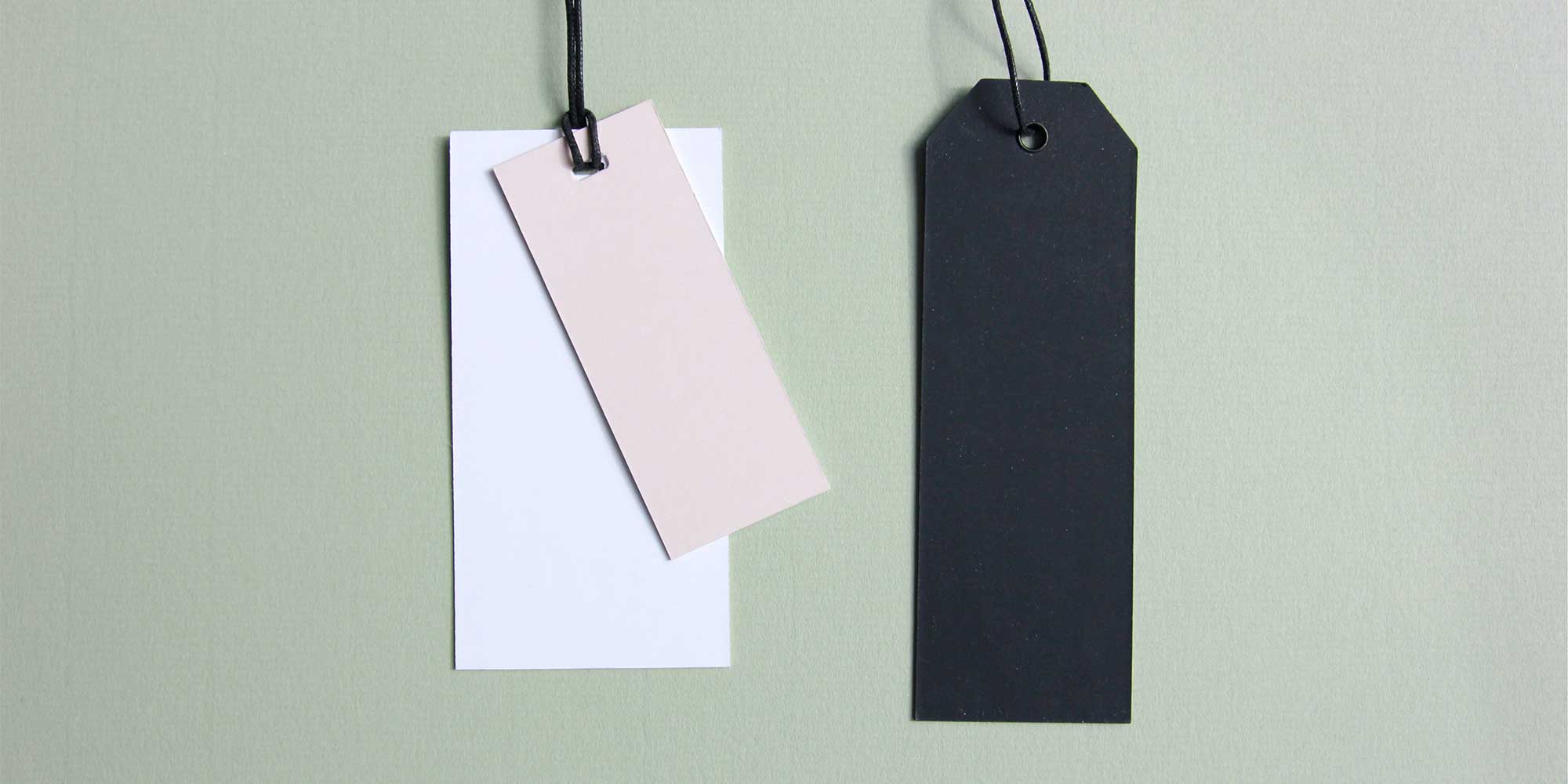 If you do decide to purchase new leather goods, keep an eye out for these labels and certifications to ensure you are investing in a more sustainable option.
Remember: full supply chain traceability is the major criteria here. Most luxury and middle-range brands value their craftsmanship heritage and the use of traditional "Italian leather". But considering the volume of shoes (23.5 billion pairs in 2018) and other items produced, this label only means the leather has been tanned in Italy and often originates from Brazil. The choice of retailers between using leather over alternatives results from a calculation lacking traceable proof. It has more to do with how they are informed about their supply chain processes. That is why initiatives arose to offer retailers reassurance on the origin of the leather used in their products and establish more accountability. Note that no robust, sustainable leather standard has emerged despite some attempts, but a few labels are making a decent start to look out for when shopping:
How we rate brands' leather use
The Good On You ratings system assesses leather for its impact on critical environmental issues, including resource use, climate change, chemical impacts in tanneries, and water and wastewater treatment. By doing so, we can capture improvements and nuances in the production process, such as distinguishing whether a brand is using LWG gold medal tanneries, reusing all its leather scraps, or implementing more energy-efficient practices.
Whilst leather is not an inherently eco-friendly material, there are steps a brand can take to improve the sustainability of its leather production.
What about leather alternatives?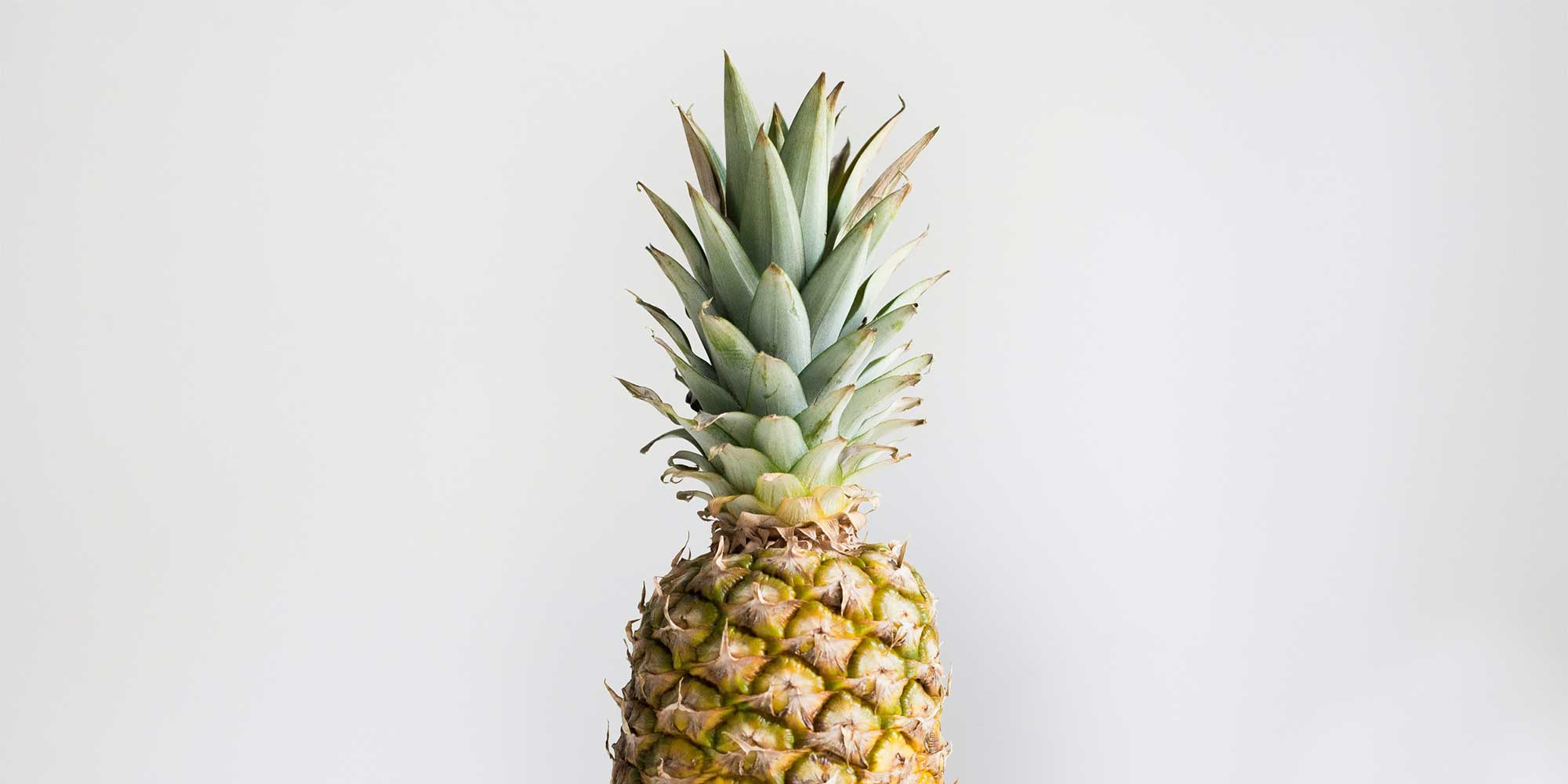 Vegan leather—that is, leather made without animal materials—is becoming increasingly popular. But it is important to remember that, while it might be better for the animals, standard vegan leather creates environmental issues too if it uses synthetic plastic-based materials like PU and PVC—though still far less than animal leather. Thankfully, there are a whole host of vegan leather alternatives that are exciting from a purely ethical standpoint, and more and more brands are incorporating them into their collections! A few standouts are:
Pineapple leather: Pinatex, made from cellulose fibre of pineapple leaves
Apple leather: derived from the apple industry's food waste
Recycled rubber: made of everything from old tyres to fire hoses
Cork: a naturally renewable fibre extracted from cork oak trees
A note on emerging bio-based leathers
While we are thrilled to see more animal-friendly leathers emerging in the market, because they are so new, it is difficult at this stage to pinpoint their sustainability. Good On You deliberately keeps the three core pillars of people, planet, and animals separate when rating brands. From a purely animal welfare perspective, the best option is to use no animal products or co-products, so these vegan leathers meet animal expectations!
From an environmental perspective, however, much more research needs to be done on these newcomers. Most of them are being produced with little to no publicly available data underpinning their sustainability credentials. They may make claims around biodegradability, but most of them only partially biodegrade. They are also usually mixed with synthetic polymers, and the chemicals process is quite secretive. Even these more sustainable alternatives aren't perfect, and as ever, we encourage you to decide what to purchase based on your own needs and values.
Our favourite brands using vegan leather alternatives