This is a sponsored article about a brand that was independently assessed by our rigorous ratings system. We're proud to only collaborate with "Good" and "Great" rated brands. Learn more.
Linen is definitely the fabric of the moment. Not only does it look and feel amazing, but consumers are increasingly aware of the fact that it's one of the most sustainable fabrics out there. Why stop with wearing linen when you could sleep on it, too?
Enter the amazing new luxury linen bedding collection by Bhumi. After multiple requests from their customers, Bhumi finally were able to launch a fully linen bedding range. And they don't use just any old linen. Bhumi decided to use organic, Belgian-grown linen to create the ultimate sustainable quilt covers. The new range comes in five beautiful colours which have been created using only eco-friendly GOTS certified dyes to achieve those wonderful earthy tones we love so much.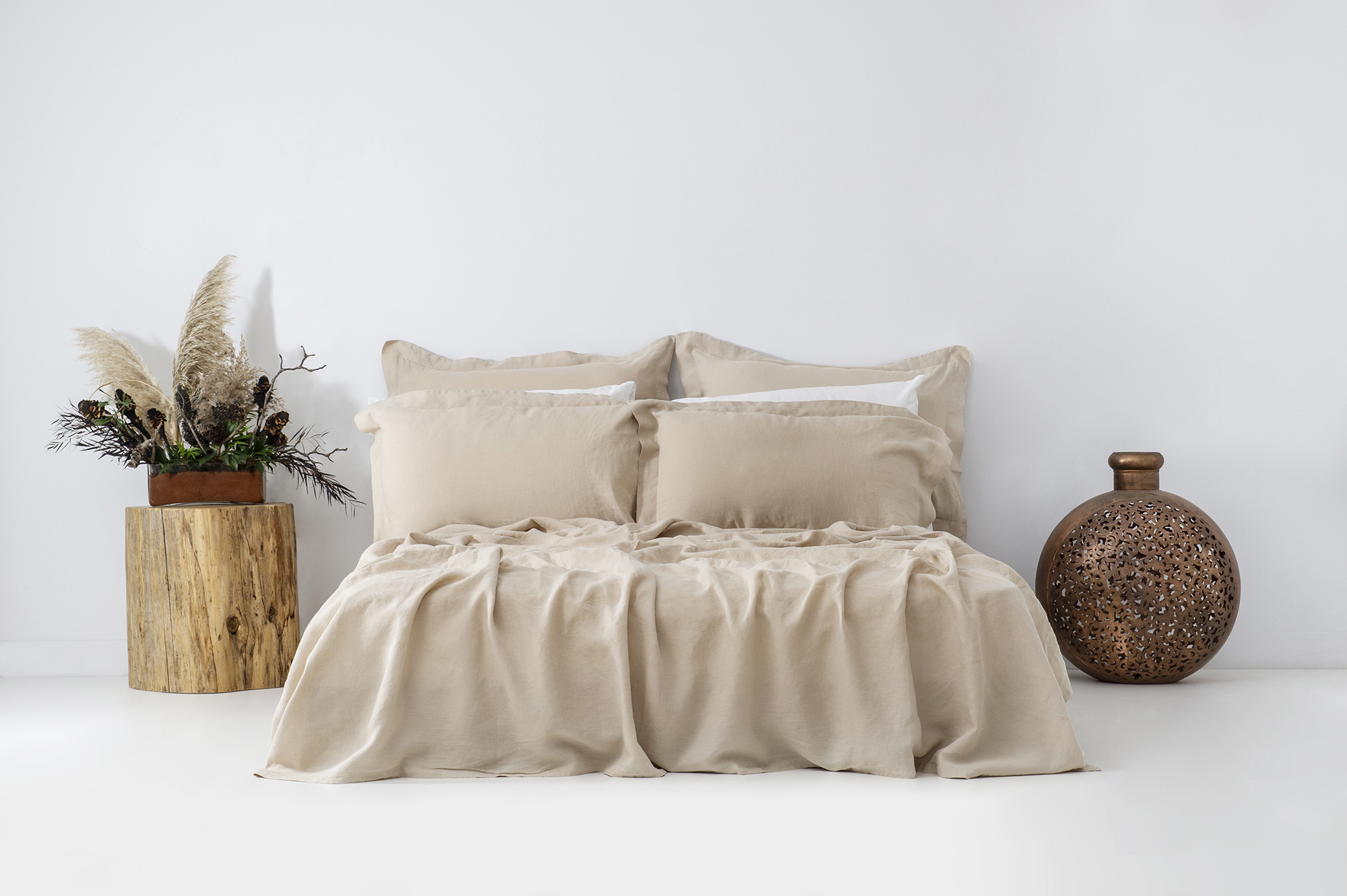 Linen is making somewhat of a comeback and continues to have its moment in the sun, particularly in Spring and Summer. Coupled with its eco-friendly properties and the fact that no toxic dyes are used during the manufacturing process, it was a no brainer for us to launch Linen Bedding Collection this Spring.
It's not just the dyes that are eco-friendly—Bhumi has put a lot of thought into their production process, as well. The bedding is sewn in a Fair Trade certified factory in India, which employs skilled tailors to ensure the highest quality. It's washed as part of the manufacturing process to make the fabric softer and more flexible, and to give it a classic vintage look. All the water used for processing and garment wash is treated and reused—a truly circular process!
Good quality duvet covers and sheets are an investment, and most people want to make sure their new sets will be long lasting and comfortable. By choosing linen, you are choosing one of the most durable fabrics available that actually gets better with age. From a cultural perspective, linen has been used for thousands of years with a long history in Europe and Asia, loved for its versatile and unique properties.
We've talked before about why the Good On You team loves linen. From an environmental perspective, flax (the plant linen is made from) is considered one of the most sustainable natural fibers in the world. The flax plant acts as a carbon sink—one hectare can absorb more than 3.7 metric tons of carbon dioxide and convert it back into oxygen! This is particularly important, given the climate crisis we currently face, and investing in crops that help reduce carbon in the atmosphere is an important step in tackling this issue.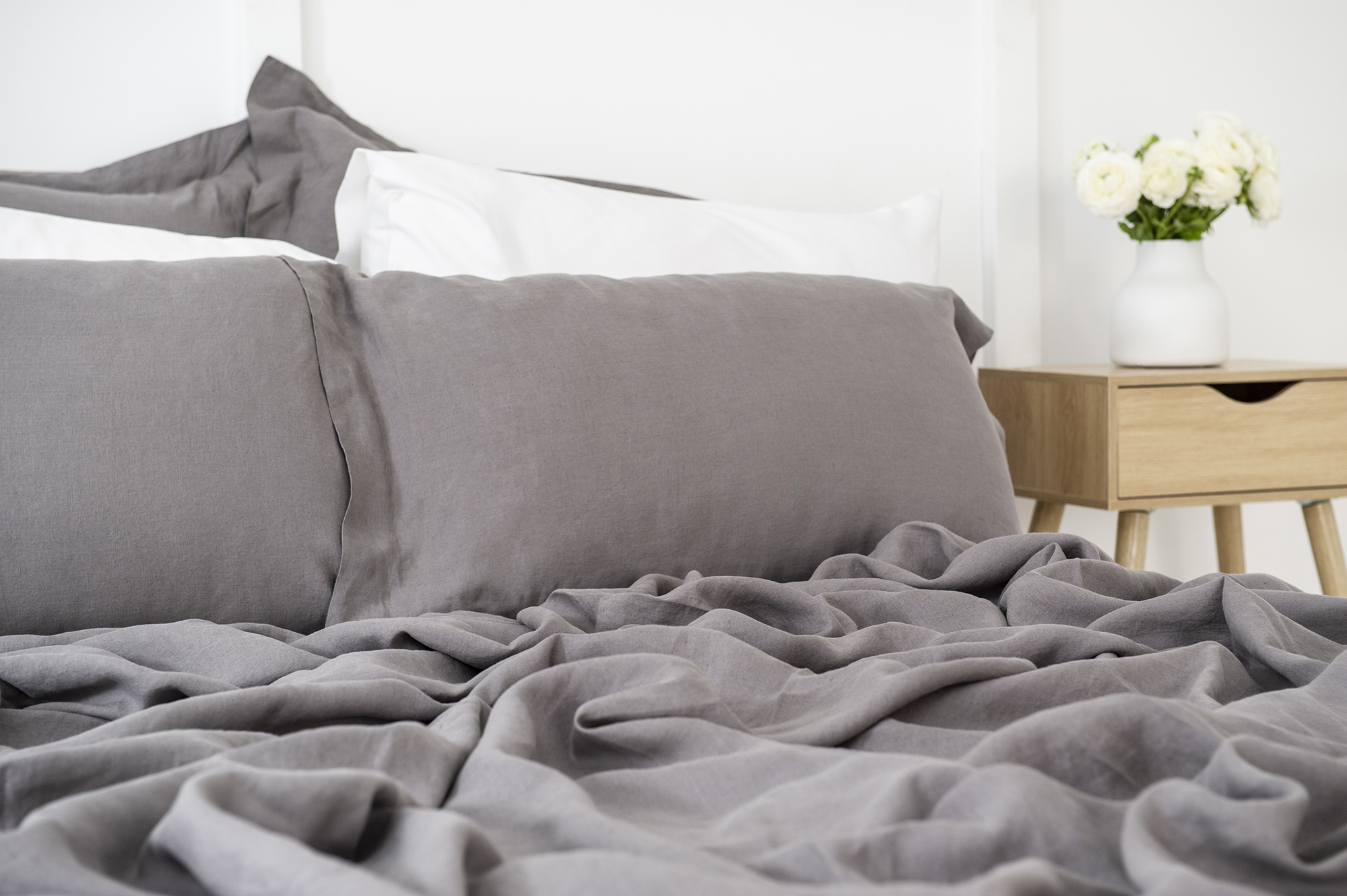 Not only is linen good for the planet, it's also good for us! Conscious consumers are becoming more aware of the fabrics they put on their skin, and the dangers of overexposure to synthetic fabrics. Did you know we spend an average of 26 years of our life sleeping? It's fair to say that's a long time that deserves a bit of luxury! Linen is also a completely natural, hypoallergenic fabric which means it's a great choice for those with sensitive skin.
Looking for more reasons to rest your head on linen bedding? Bhumi give you 10 more reasons why you should. If you're already convinced, take advantage of 25% off the new linen bedding range using code GOY-BHUMI now and you can drift off guilt free.