This is a sponsored article about a brand that was independently assessed by our rigorous ratings system. We're proud to only collaborate with "Good" and "Great" rated brands. Learn more.
Whether you're walking through a drizzle or heading out in a downpour, Wuxly's new Riverside Trench is the perfect vegan rain jacket to have in your wardrobe.
One sleek waterproof coat to rule them all
Finding a true waterproof coat that looks stylish, lasts across the seasons without falling apart, and leaves a lighter impact on the planet can be a challenge. That's where Wuxly comes in.
Canadian brand Wuxly produces outerwear designed to be a unique combination of tech-based and recycled materials for elite performance while preserving the planet. Their new Riverside Trench is the latest in vegan waterproof fashion, well worth a look for the functional wardrobe.
"With a sleek silhouette and waterproof fabric made from post-consumer plastic bottles, the Riverside protects you from all kinds of wet weather," says Alison Head, Senior Director of Design and Product Development. "Enjoy additional features like sealed weatherproof seams, mesh venting under the back yoke, an adjustable hood and sleeve cuffs, and a removable belt. Plus, there are front zip pockets for easy storage of your essentials—you'll be ready for whatever Mother Nature throws your way."
The Riverside Trench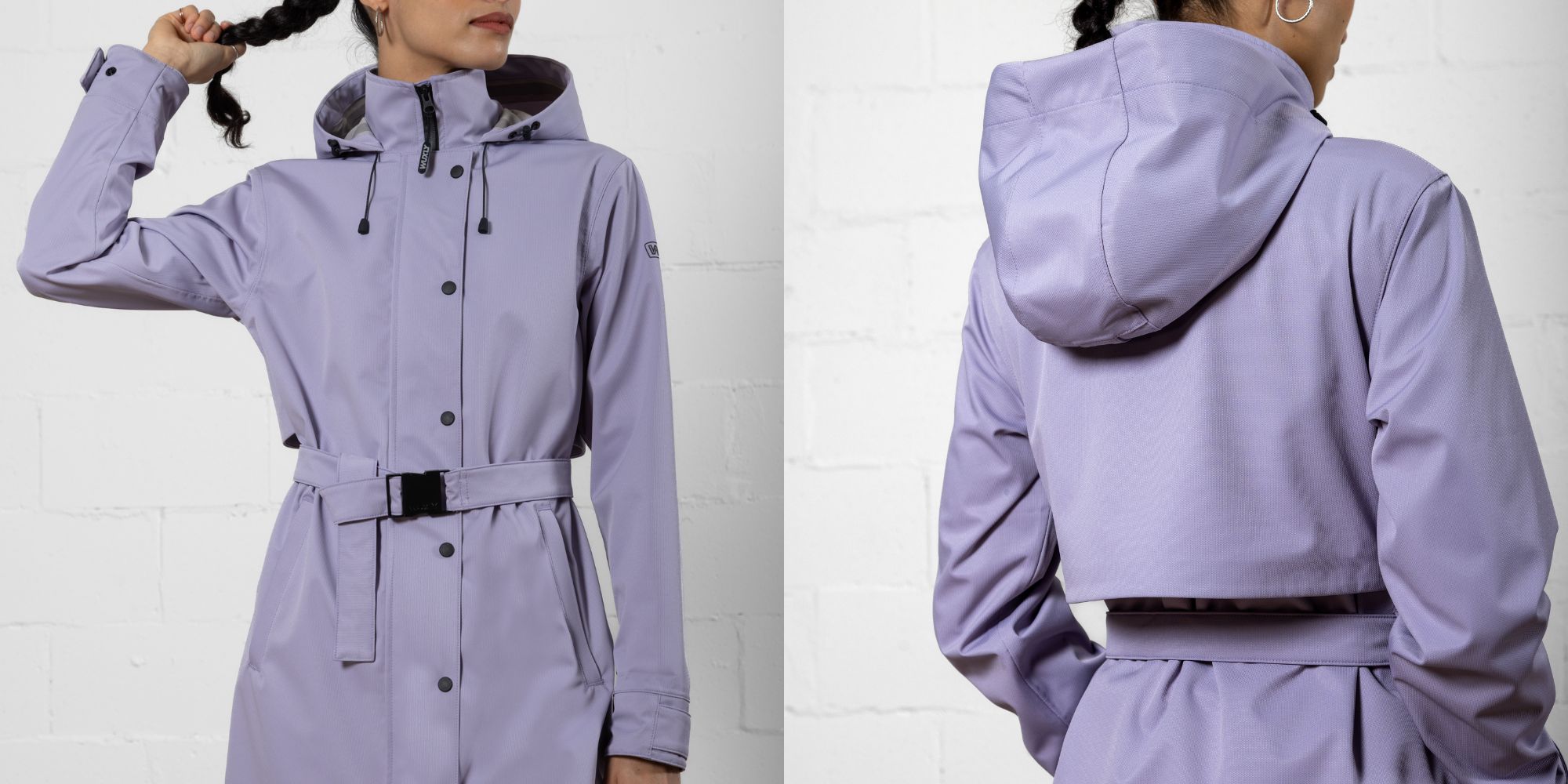 Practical, comfortable, made from recycled plastic, and easy on the eyes, the Riverside Trench has a lower impact on the planet and a bigger impact on your day-to-day, hitting the nail on the head for rainwear you'll love to love.
More top outerwear picks from Wuxly
Like the look of Wuxly but prefer a different style? Here are our editors' current favourites by the brand.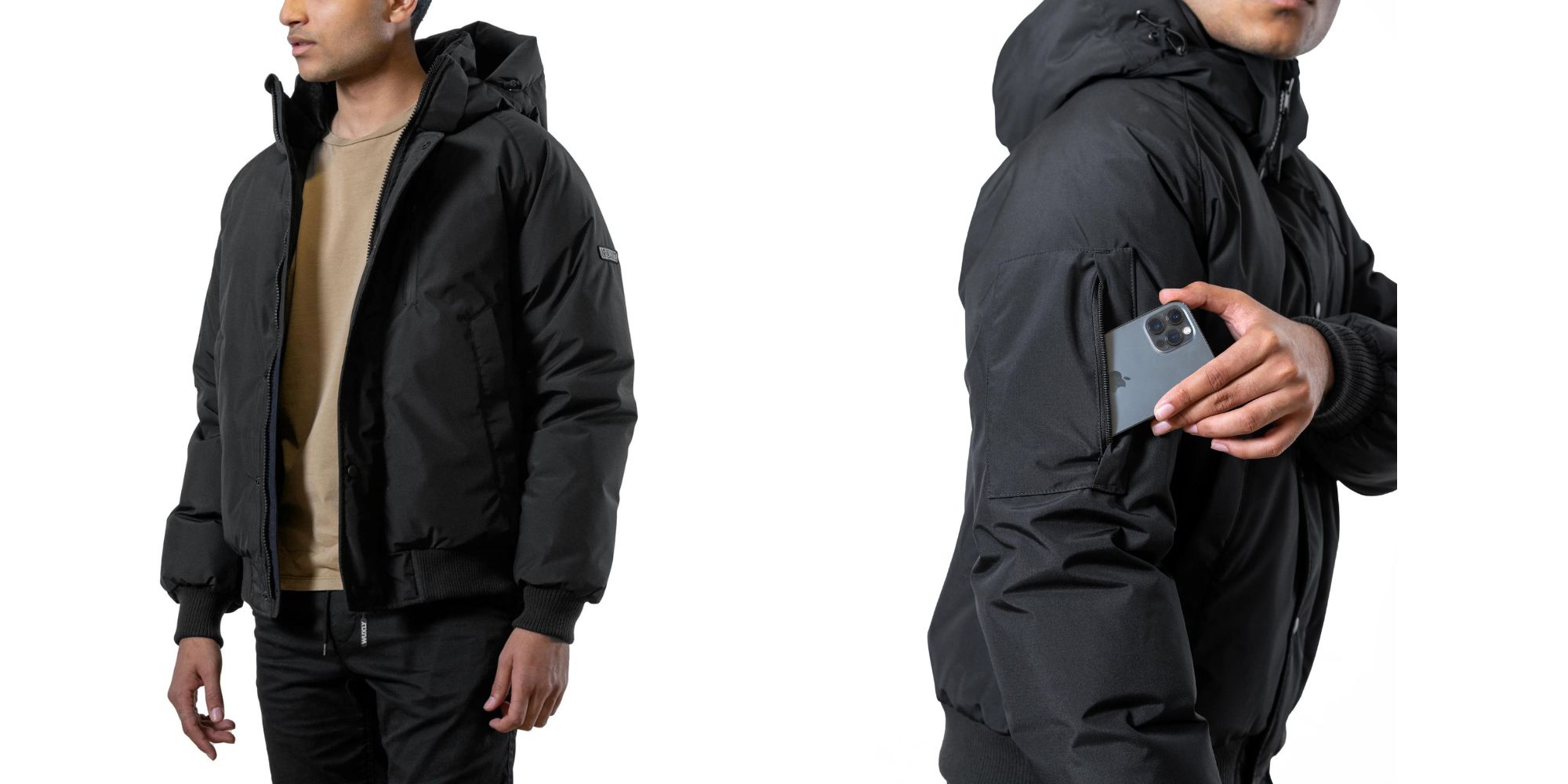 The Bloor Bomber winter jacket is a more planet-friendly take on a classic style. Responsibly made in Canada, the water repellent shell is made from recycled plastic bottles and the down alternative fill delivers cold weather warmth, without the harm to animals.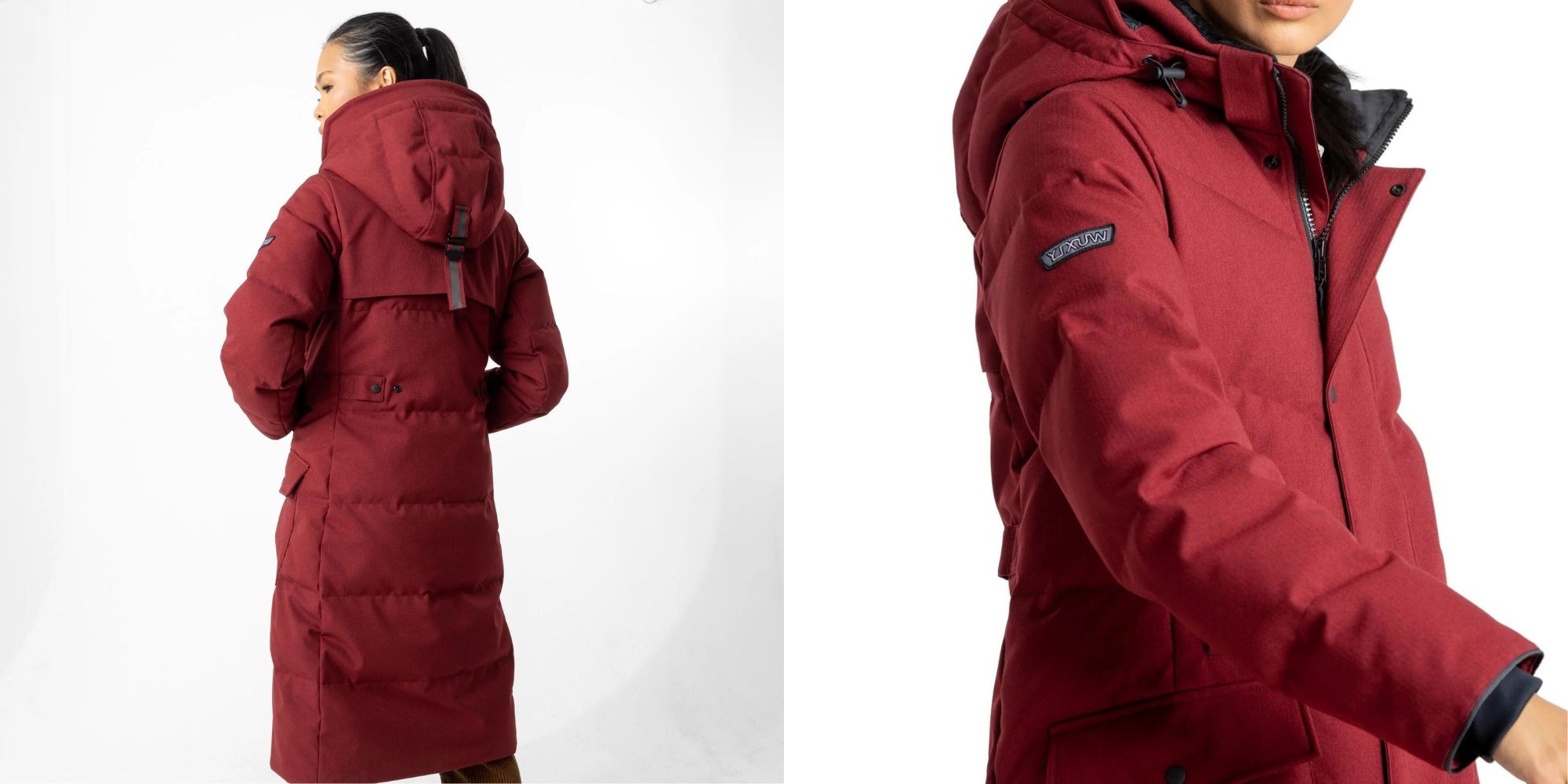 If you're looking for an extreme cold weather coat that is stylish, more sustainable, and cruelty-free, you've found it in the Queen Women's Parka. The water repellent shell is made from recycled plastic bottles and the down alternative fill is 100% vegan.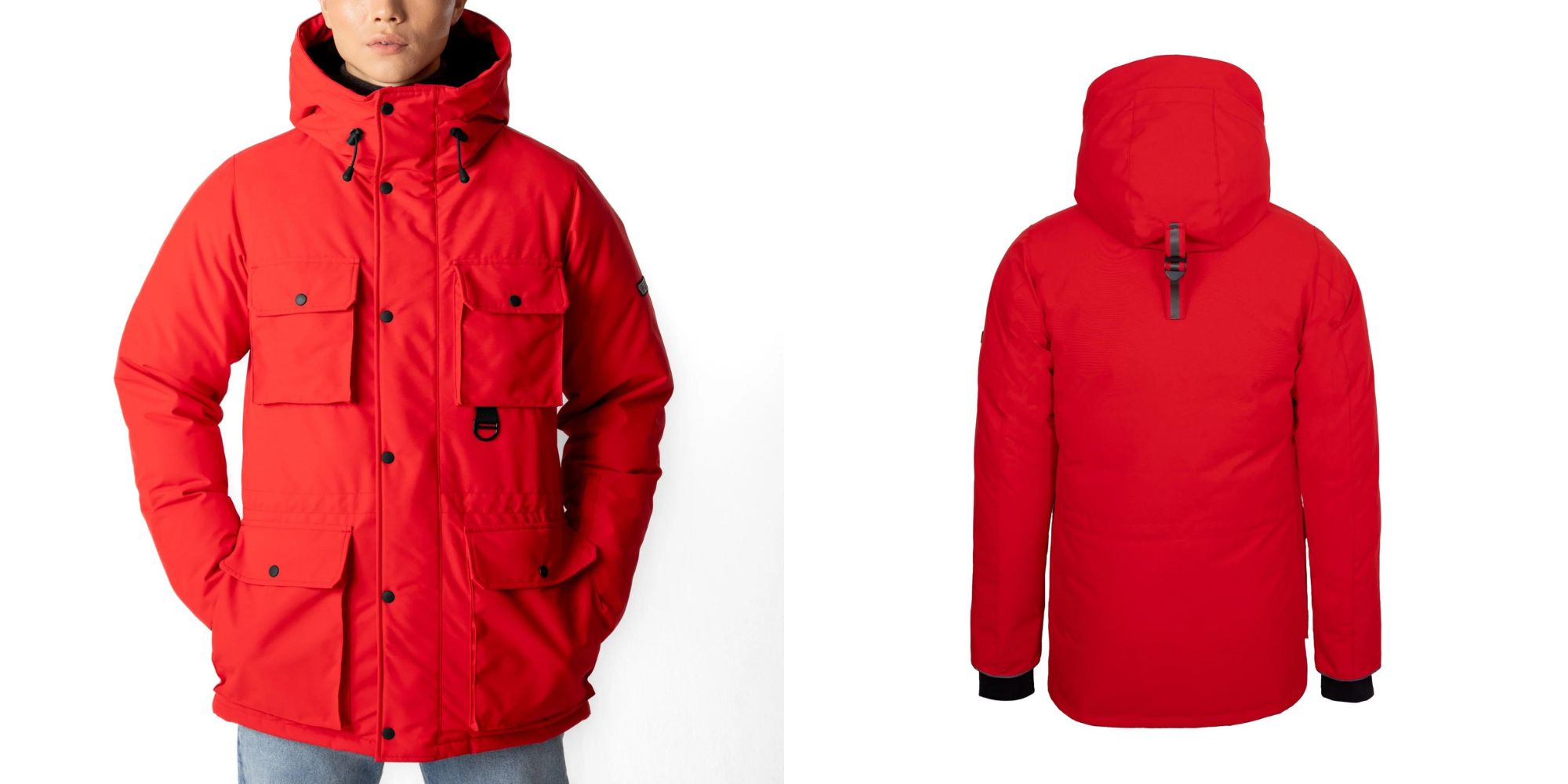 For those who refuse to be held back by the cold, the Elk Parka is your winter armour. Made from recycled materials and bio-based insulation, this vegan winter parka delivers warmth and protection without harm to animals. It's also a great pick for high-vis construction workwear.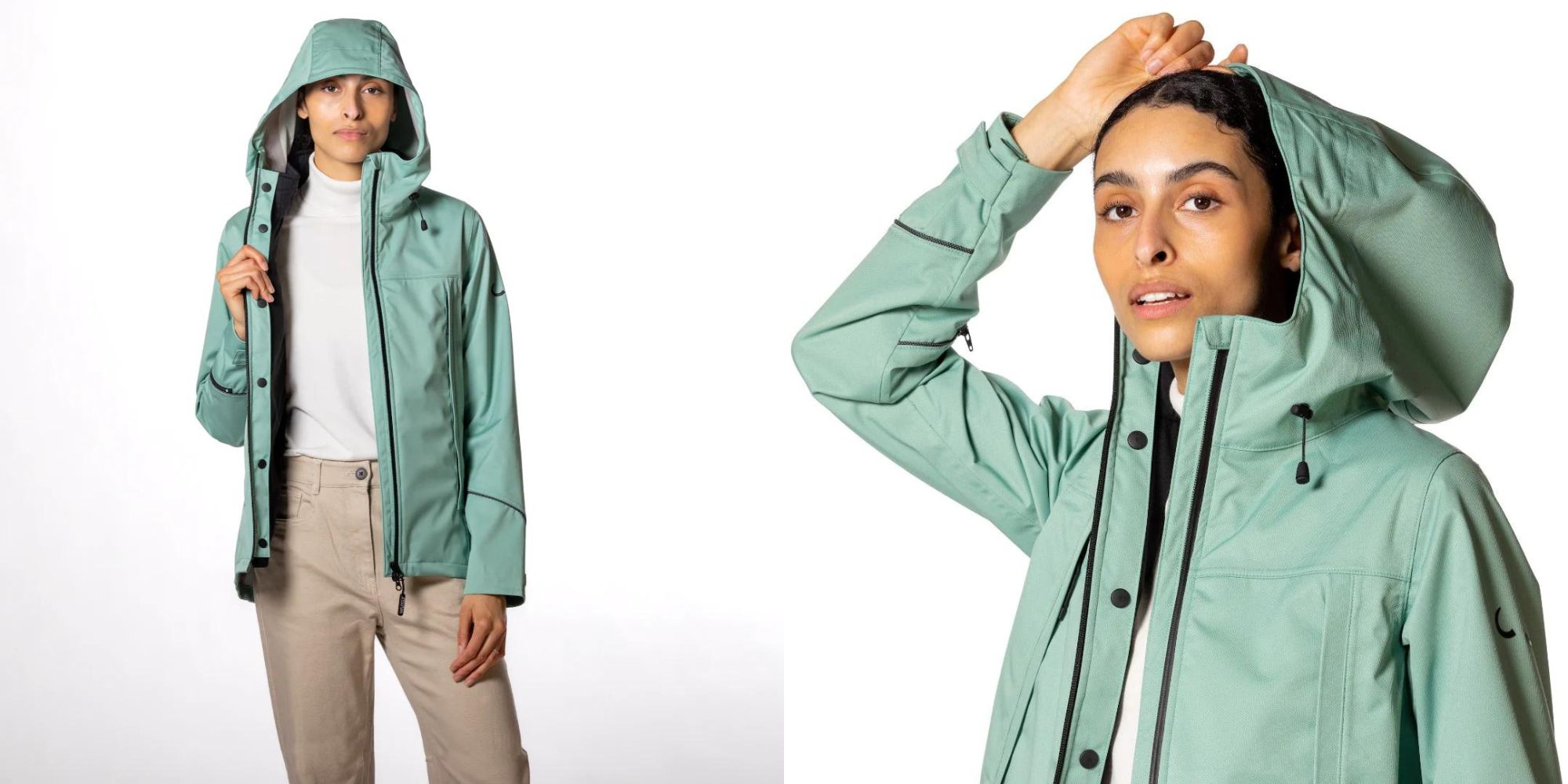 Stay warm and dry from spring to fall with the 3-in-1 Tri-Seasonal Tech Shell. This stylish waterproof layer is made from recycled plastic bottles and has a removable insulated vest for that extra layer of warmth.