This is a sponsored article about a brand that was independently assessed by our rigorous ratings system. We're proud to only collaborate with "Good" and "Great" rated brands. Learn more.
Slow fashion is trending, and every day more small brands seem to pop up that genuinely care about their impact on people, the planet, and animals. It's easier than ever for eco-conscious fashionistas worldwide to put their money where their mouth is and support brands that support the causes they care about. But there's still one major challenge that gets in the way—finding the best in sustainable and ethical items you possibly can for all of the different moments in your life. Slow and ethical fashion retailer Urbankissed may be the solution you're seeking.
The origin story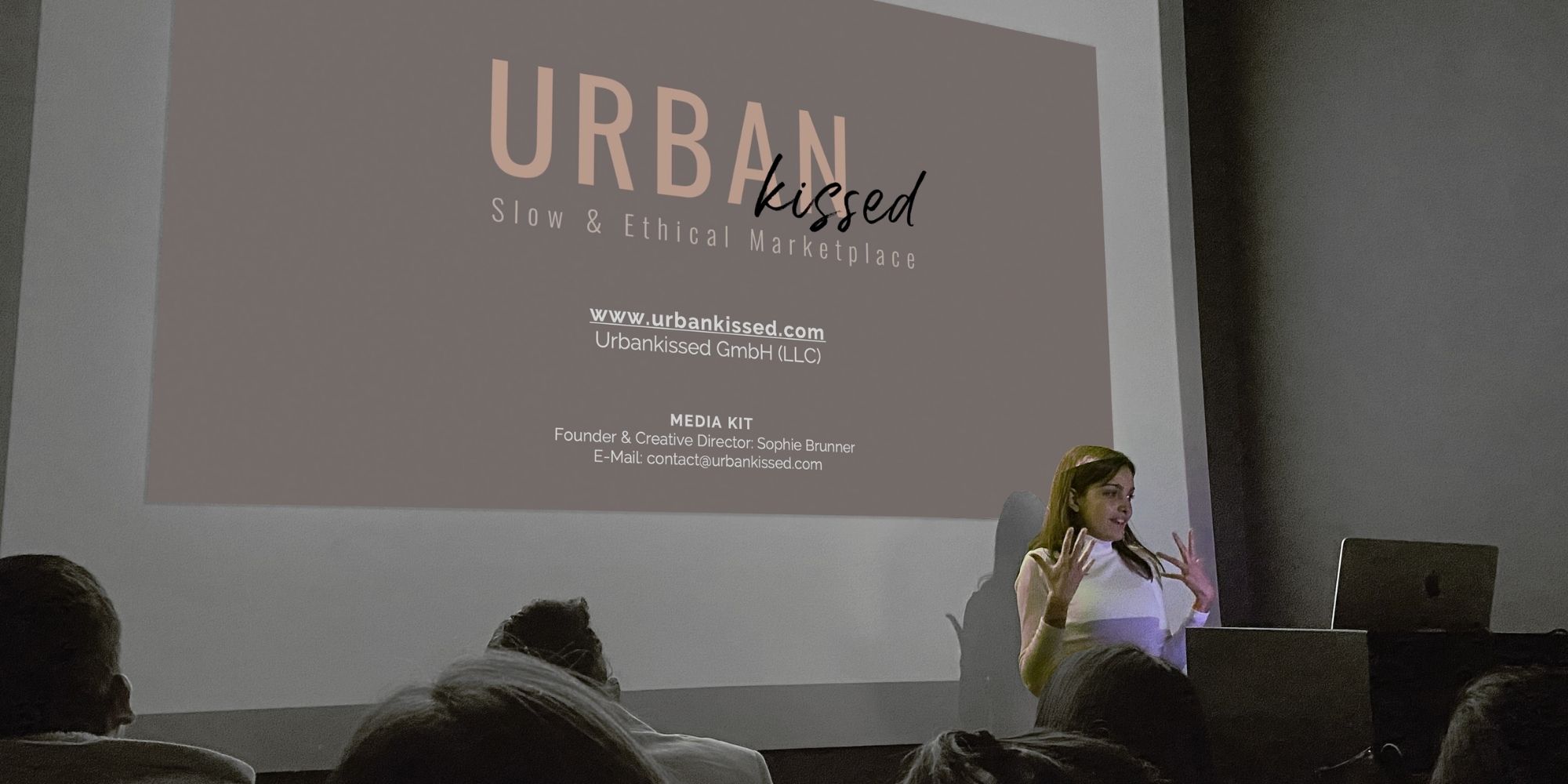 Founder Sophie Brunner launched Urbankissed during her Fashion Business studies in London and Milan in 2017 after working in the financial sector. After completing her studies, she concentrated on making Urbankissed the best it could be full-time. "Now, we're based in Lucerne, Switzerland," she says, "we're a very small but highly motivated team of female entrepreneurs."
Sophie's passion for conscious fashion was ignited after realising the devastating effects of fast fashion and when she couldn't find any platform mixing affordable, trendy, and sustainable goods with an interactive customer experience back in 2017. This realisation triggered the launch of one of the first conscious and curated online destinations to shop sustainable and ethical but trendy as well as affordable products, "offering a harmonious balance between conscious and delightful consumption."
Today, Urbankissed is a beautifully curated platform of sustainable and ethical goods featuring an engaging customer journey that will get you excited about a mindful, urban way of living. "We offer a large range of affordable, timeless neutrals for a classic capsule wardrobe and laid back looks, to trendy styles exuding vibrant colours at your fingertips. Our highly curated store has it all." Urbankissed invites you to immerse yourself into this carefully curated online destination to discover the art of slow living and shop from a selection of the best conscious fashion favourites and innovative upcoming brands.
We make it easy and blissful to shop consciously without sacrificing on style, ethics, and price.
Slow and ethical index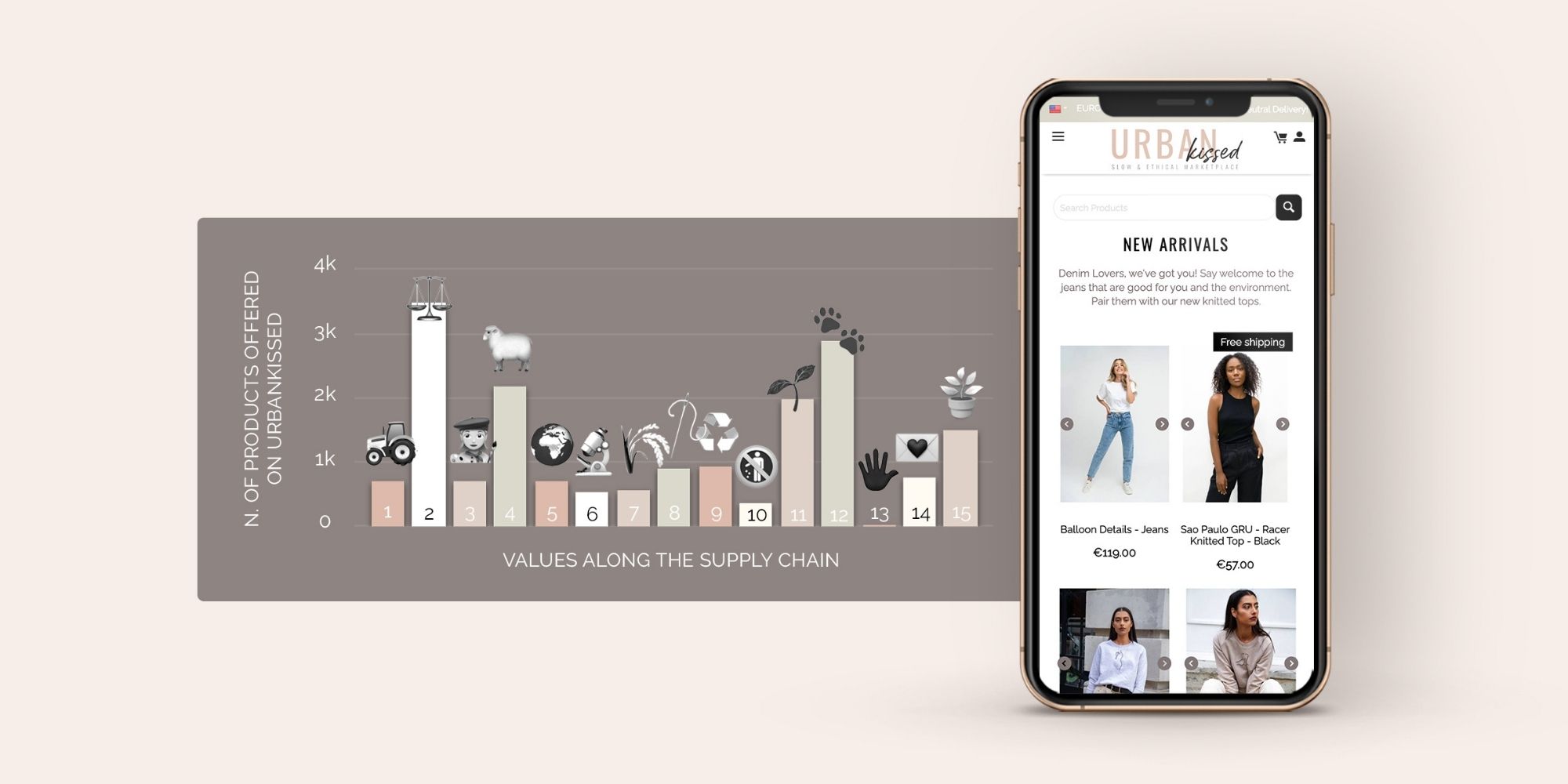 While there is a lot to be excited about when it comes to Urbankissed, one highlight we love is their "Slow & Ethical Index" customers can filter through while shopping. The index includes 15 standards along the supply chain, which every product goes through before making the cut. "It provides transparency and enables our community to make their own value judgement." The retailer recognises that we each place importance on different values for the clothes that we own. There are options for those who want clothes made of only natural materials, plastic-free pieces, vegan handbags, or clothes handmade by empowered artisans.
As a crucial step for the environment, Urbankissed offsets the carbon emissions of all deliveries. They take it one step further and aim for carbon-neutral selling by planting trees in their company forest in Madagascar.
Urbankissed has done all the research for you. "All of the brands we stock are carefully vetted to ensure that they embody several values in our well-trusted Slow & Ethical Index, which will make you feel good, as they bring us a step closer towards a healthier planet and empowered people."
When you buy from one of our small carefully curated businesses, an actual person does a happy dance.
What you can find on Urbankissed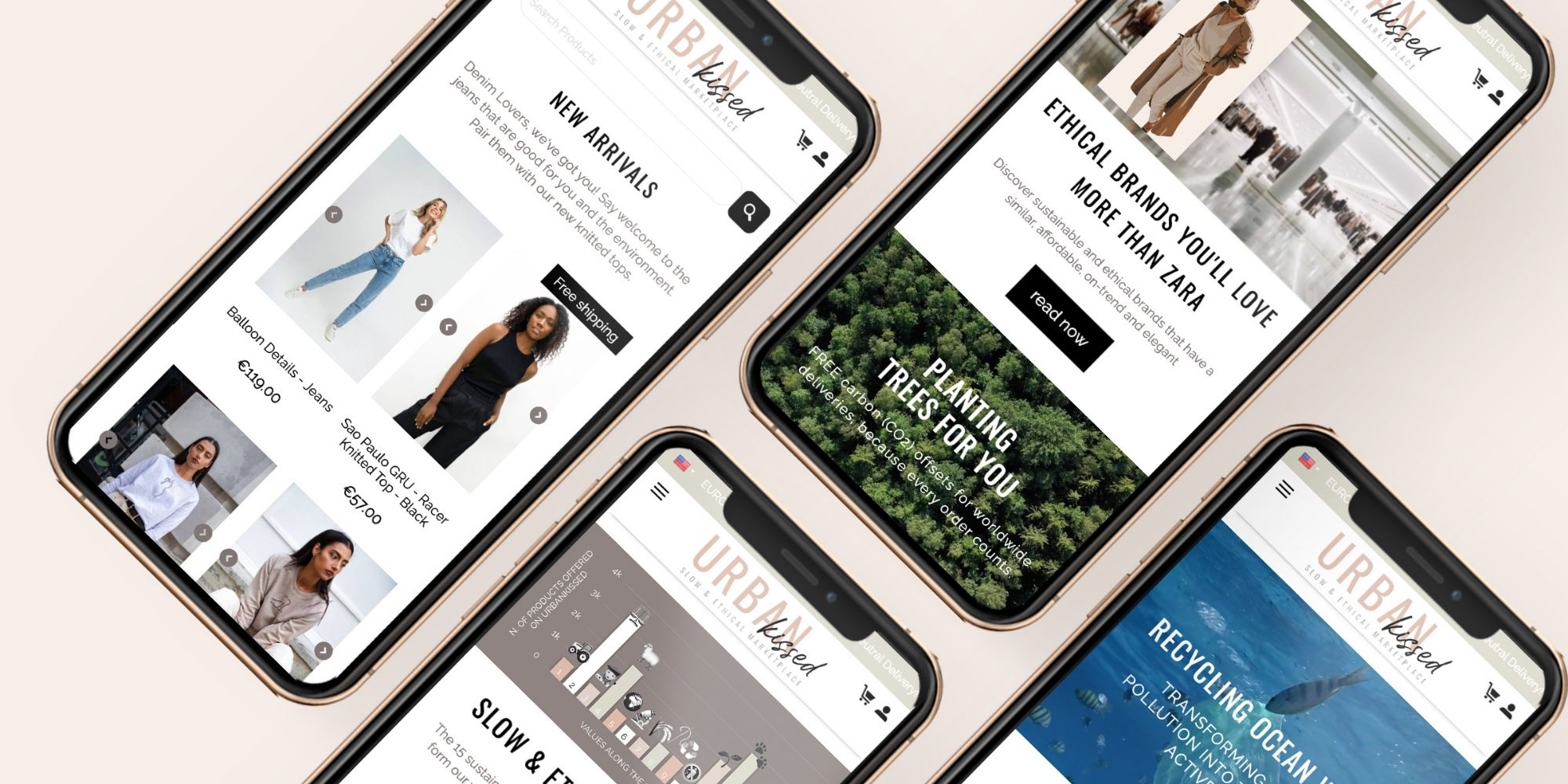 Urbankissed partners with over 100 conscious brands from 25 countries, including fan favourites like The Classic T-Shirt Company, Honest Basics, and Taiyo. Alongside the clothes and bags made of sustainable and innovative materials is a selection of natural beauty products, eco-friendly active- and swimwear, handcrafted homewares, and jewellery made with recycled materials that will get you excited about a mindful urban way of living. You can also find sustainability articles and resources so you can learn while you shop!
Our favourite brand