Our editors curate highly rated brands that are first assessed by our rigorous ratings system. Buying through our links may earn us a commission—supporting the work we do. Learn more.
H&M-owned Monki claims to care about reducing its impact, but it's not quite there yet with an "It's a Start" rating. Here are our alternatives to Monki.
Too good to be true
I discovered Monki around the time when I started dipping my toes into sustainable fashion. Their website was so cool, and they had on-trend pieces with a unique twist. They proudly talked about empowering and inspiring young women like myself while taking care of the planet. I thought, "Hey, this looks like an easy, eco-friendly switch!"
But it felt too good to be true. After doing a bit of digging around on the H&M-owned brand (this should have been a red flag from the start), I realised Monki was not as sustainable as it seemed.
What is Monki doing to protect the planet, people, and animals? And most importantly, what ethical and sustainable alternatives to Monki are there?
The issues with Monki
Monki says sustainability is at the core of everything it does, aiming to drive global change. Since 2020, it has positioned itself as "kind and empowering" by aligning with two United Nations Sustainable Development Goals (SDGs). We've discussed Monki's ethics and sustainability practices in our "How Ethical Is Monki?" article, but here's a little recap of how the brand is doing on our three key ratings pillars of Planet, People, and Animals.
Monki has taken some good steps on the environmental front, including using some eco-friendly materials and setting a science-based target to reduce greenhouse gas emissions generated from its operations and supply chain. Despite these positive steps, Monki remains a fast fashion brand, with fast fashion traits, such as on-trend styles and regular new arrivals.
Monki has a long way to go when it comes to labour—the most troubling issue is that we don't know how the brand's project to improve wages in its supply chain is going.
And for animals, despite not using fur, down, angora, or exotic animal skin, Monki still uses leather, exotic animal hair, and wool from non-mulesed sheep.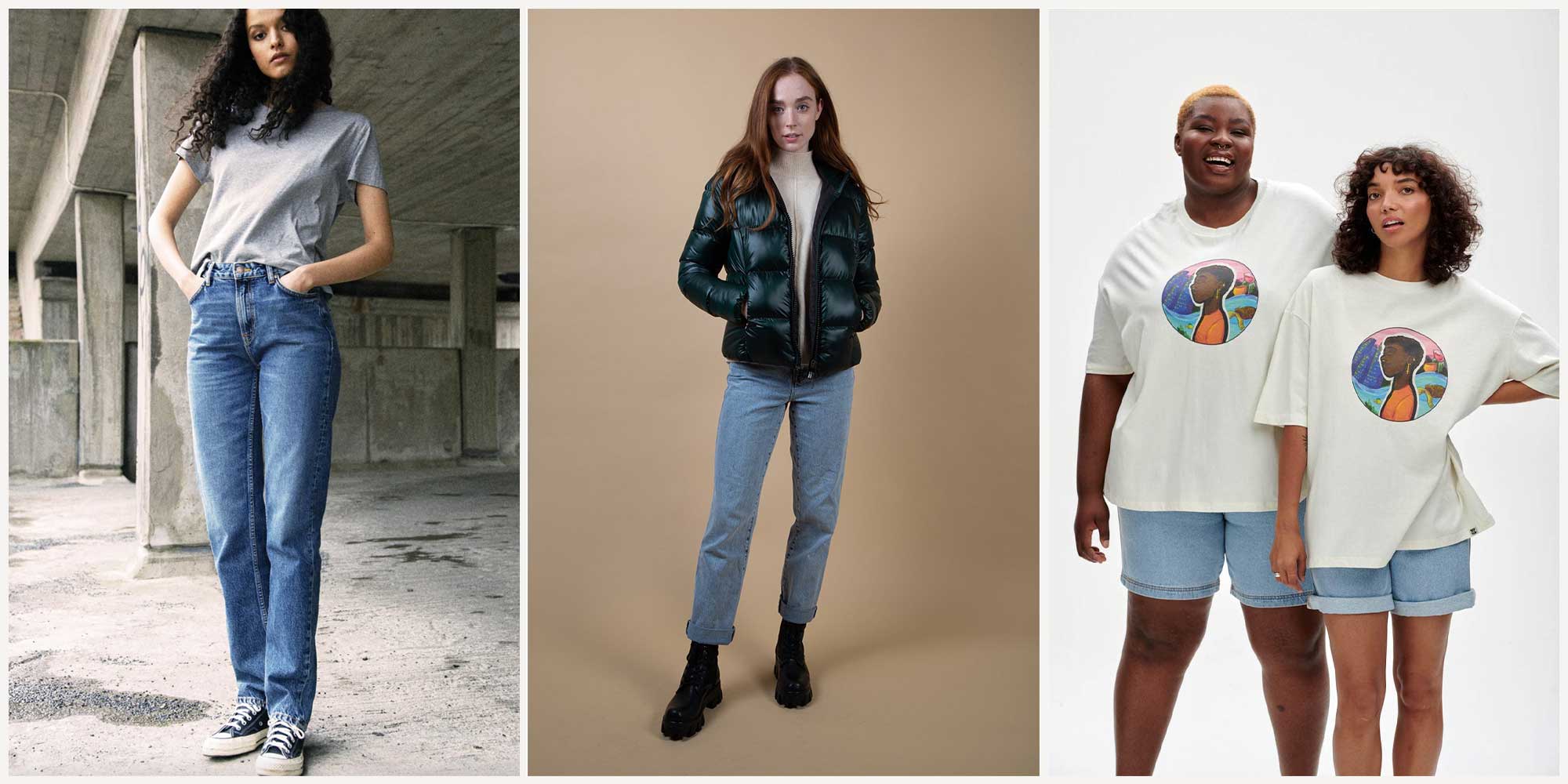 We rate Monki "It's A Start" based on our research. The Swedish brand has adopted some positive practices and policies across the board, but it is still not quite there yet. Monki's use of eco-friendly materials is a good start. Still, the brand needs to work on its labour and worker empowerment policies and primarily ensure the payment of a living wage. Monki is owned by H&M, the world's second-biggest producer of fashion products designed to be worn just a few times and discarded, so it's no wonder there is some work to do across the board.
If, like me, you fell for Monki's on-trend styles but are not a fan of the not-so-great practices, then keep reading–we've found the most amazing ethical and sustainable alternatives to Monki out there.
Sustainable alternatives to Monki