This is a sponsored article about a brand that was independently assessed by our rigorous ratings system. We're proud to only collaborate with "Good" and "Great" rated brands. Learn more.
When Kat Quigley, founder of Sustain by Kat, became pregnant with her first child, her interest in sustainable fashion really blossomed. In particular, she was curious about the chemicals that are absorbed into our skin via the clothes we wear. After investigating the more obvious culprits like food and cosmetics, she then came to learn of all of the chemicals that are in our clothing. Things like heavy metals, formaldehyde, and known cancer-causing agents are being used in most clothing production processes around the world, and can even be found in some organic clothing ranges in the form of dyes. This is when Kat discovered natural dyes, which would soon become her passion. When she realised there wasn't much in the way of options for naturally dyed clothing, she decided to start her own clothing line. Her goal? To create garments which are safe for her children, herself, and the planet.
Sustain by Kat was launched in 2016 in Los Angeles. Its mission is to contribute towards a slow fashion future, where the fashion industry is not just low impact, but actually benefits the environment. This also means you won't find Sustain promoting mindless consumption, rather actively encouraging consumers to buy less and buy better. The brand does this by offering timeless collections and not following fashion fads, which is something we love to see.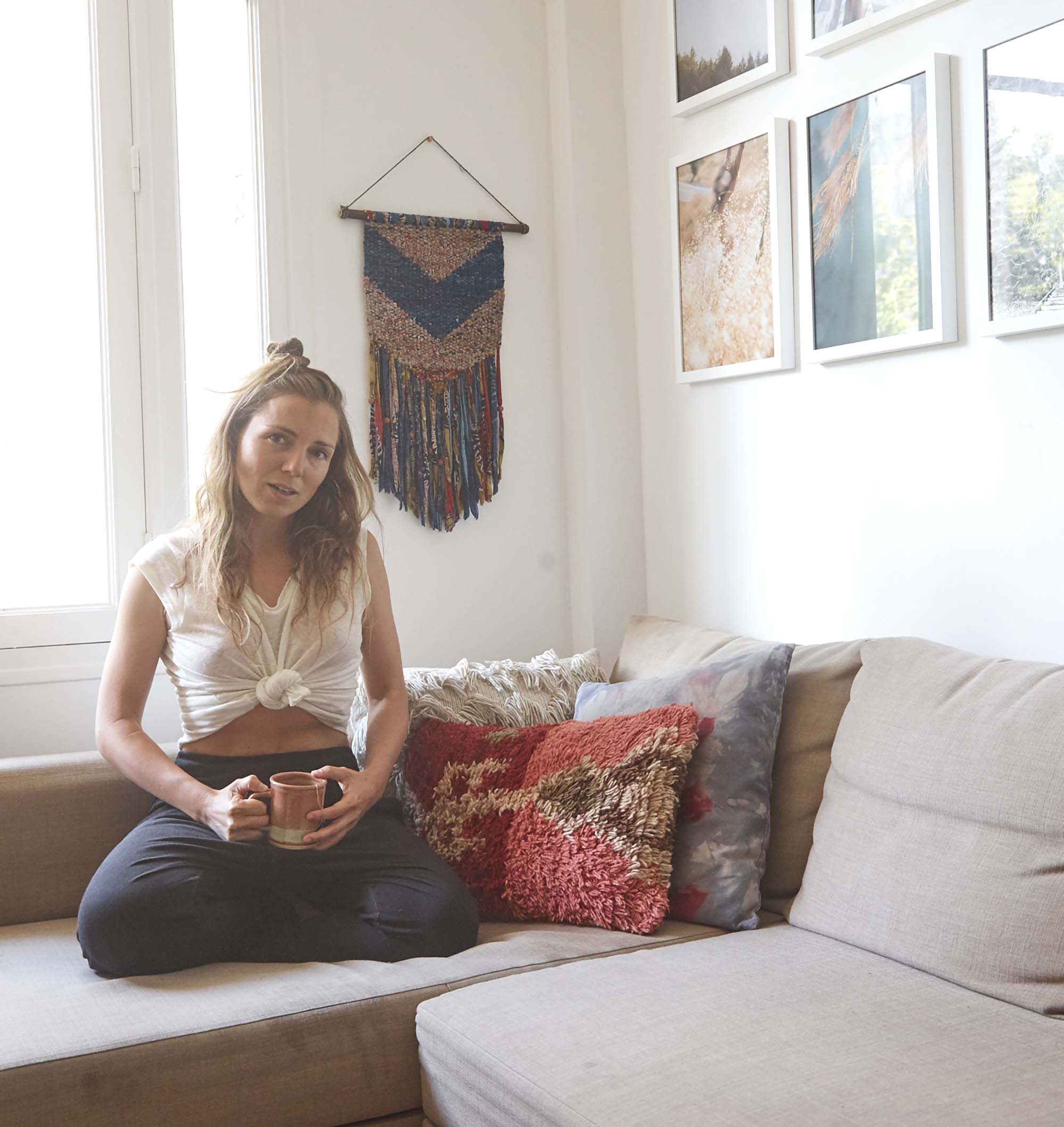 There is a lot to love about this truly eco-friendly brand. The clothing is made with plants and dyed with plants. Unlike loads of other brands out there, 100% natural dyes are used in the production process. Sustain focuses on using the strongest, tried and tested natural dyes that have been used for thousands of years, creating long-lasting, beautiful colours. Naturally occurring dyes can be found in things like leaves, roots, and fruits. By using organic plants for the fabrics, such as cotton and linen (and soon hemp!), and the dyes, Sustain actually has a negative carbon footprint. The amount of carbon and pollutants released during the manufacturing process is negated by the plants that remove these toxins from the atmosphere as they grow. On top of that, organic fibres such as cotton use 90% less water than conventionally grown cotton. And because they don't use synthetic fibers or dyes, which are made from petroleum, the toxic run-off is drastically reduced.
We are working for climate beneficial clothing, to make true positive change.
The production process also employs zero waste principals. Since the dyes used are completely planet (and people) safe, the "wastewater" from the dyeing process can be reused to irrigate the plant dye crops. Every component of the clothing is organic, which means it can be composted at the end of its life—no landfills needed. This is the embodiment of circular fashion, and exactly the future the fashion industry needs to work towards to reverse the damage done.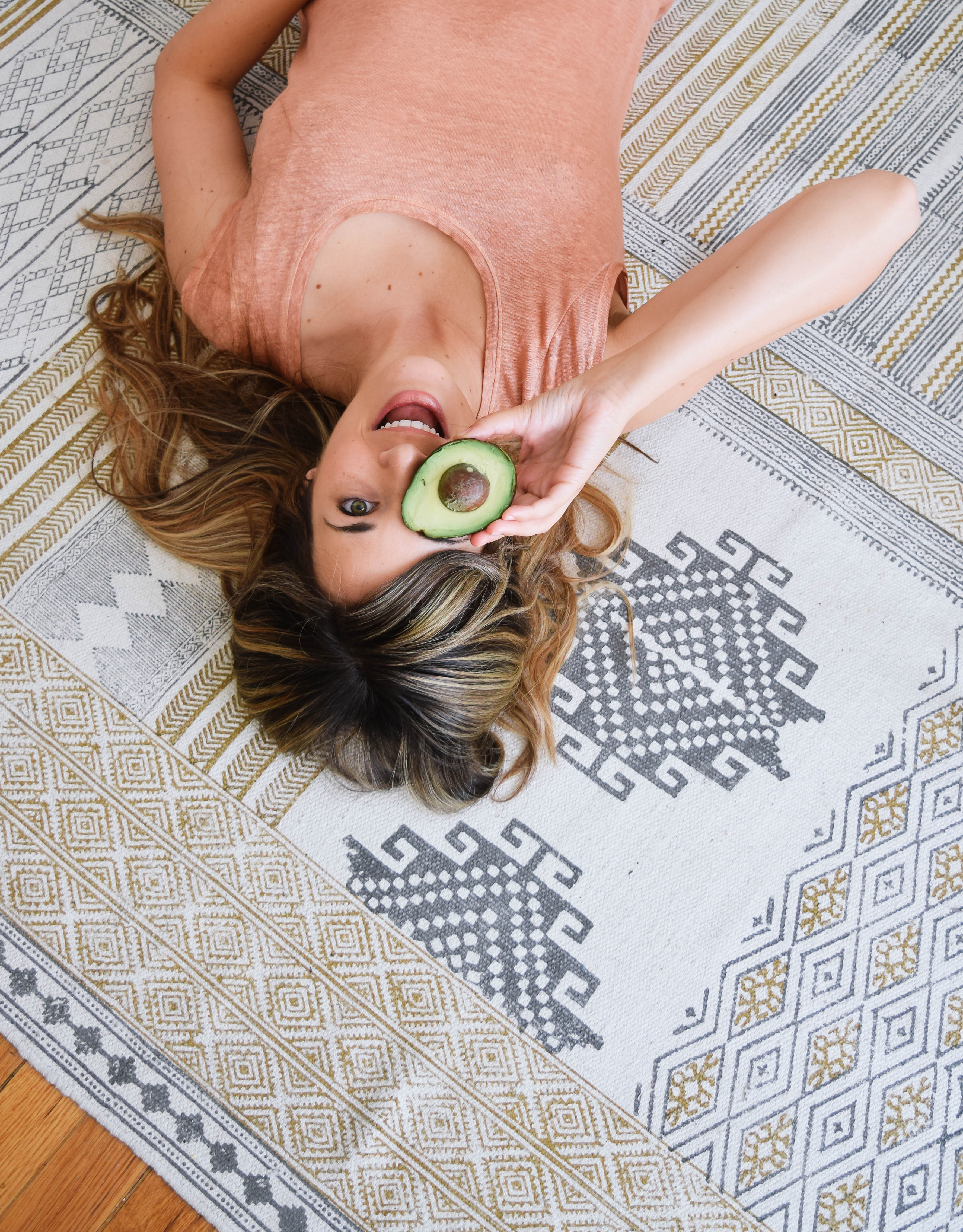 So what about the people who make the garments? Sustain focuses on using small manufacturers in its supply chain that empower women and provide fair wages. The brand has verified that every company in its supply chain pays fair wages, either as part of the GOTS certification requirement, or because the suppliers are nonprofits that focus on providing living wages to marginalized communities.
We were curious to know what's next for this sustain-able brand, and we are happy to announce that the team is currently working on releasing a line of all natural, organic underwear. This is exciting because it will be some of the first 100% naturally-dyed underwear on the market! From the fabric to the elastic to the cotton sewing thread, every component of the garment is also organic. The collection will, of course, be available in plant dyed colors as well as undyed, naturally coloured cotton. We can't wait!
Sustain by Kat offers a range of womenswear, kidswear, and accessories. It is available online and ships worldwide.