This is a sponsored article about a brand that was independently assessed by our rigorous ratings system. We're proud to only collaborate with "Good" and "Great" rated brands. Learn more.
Study NY crafts contemporary womenswear with an eye for combining ethics and aesthetics. Their aim is to bring you fashion-forward pieces created under socially and environmentally conscious conditions.
Consciously created
Designer and founder of Study NY, Tara St James, knew from an early age that she wanted to work in fashion. For her, fashion is an art.
"I studied menswear in college because I liked the rigid structure of tailoring", Tara explains, "I still apply a lot of those principles to my work.  An underlying principle I learned from studying menswear was a disregard for trendy items, with a focus on craftsmanship, fit and longevity of wear."
Tara started her career working in the denim industry, then worked for larger fashion brands in Montreal and New York. Frustrated with mass production and the fast fashion model, she left her job as a designer for a high-street label in 2009 and started Study NY.
By the time Tara was ready to step out on her own and create a fashion label from scratch, she was armed with a tremendous amount of knowledge about the industry and production."At that point in my career I couldn't conscientiously create a new brand that wasn't sustainable," Tara argues.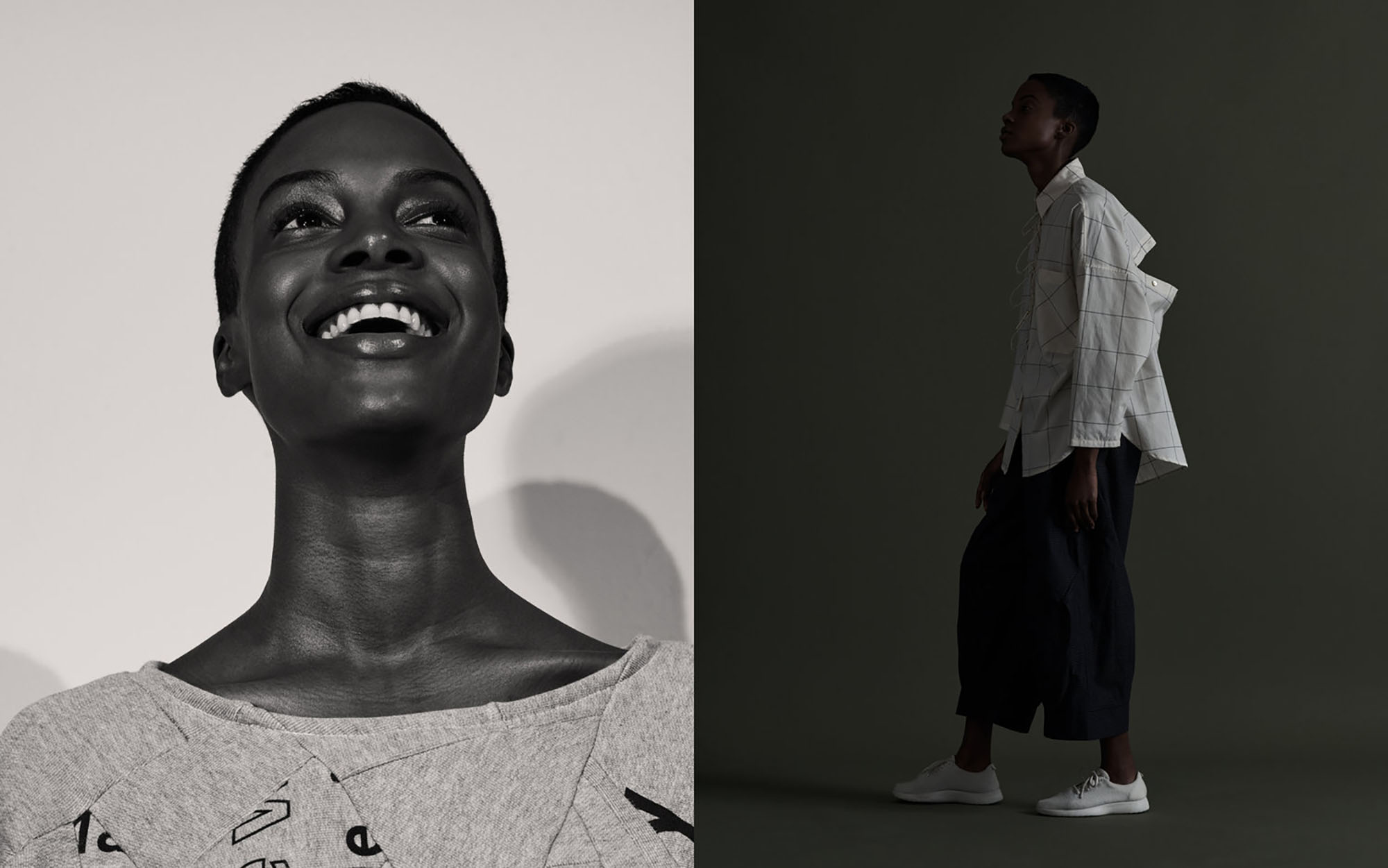 Quality ingredients
Tara's depth of experience, combined with her frustration with throwaway fashion, helped to shape the direction of Study NY. Part of the brand's ethos is to examine a garment's story every step of the way – "from field to cutting table". Their focus is on four major pillars: responsible fabrics; zero waste; ethical production; and slow fashion.
Their fabrics include sustainable materials such as certified organic cotton and hemp. These organic materials are sourced from the US, China, Egypt, India and Turkey. They also use recycled materials like excess fabric; and pieces such as the Twist Dress (pictured above), Zero Waste Tanksuit and the Kimono Dress, have been designed to minimize the amount of waste fabric that's generated.
When sourcing materials, Study NY works closely with suppliers regarding their labor policies and conditions, the compensation of workers and the transportation of materials from one place to the next.  Study NY also uses natural plant-based dyes to limit the use of hazardous chemicals. According to Tara, "I always start my collection with fabric sourcing, as they inspire me most."
Local flavor
Study NY reduces their carbon footprint by manufacturing the majority of their pieces close to their main retail outlets in the United States. All of their garments are manufactured and cut in New York City, with the exception of some collaborations in Peru and Mexico City. Their knits are produced domestically by family-owned mills, located close to the North Carolina headquarters.
With Study, we wanted to not just source sustainable materials but also produce locally. There is a bit of a disconnect between sourcing sustainable materials and then producing garments in a large factory in China.
They've adopted a labor Code of Conduct based on the principles described by Worldwide Responsible Accredited Production. Additionally, Study NY visits their local manufacturers at least once per week. "Producing the clothing locally was something completely new for me, very different, but a really enjoyable experience", says Tara, "I love being so hands on."
In order to create their latest collection, Study NY collaborated with four different artists and organizations:
For the FW17 Capsule collection, Study NY has also worked with Fibershed in California on their new Climate Beneficial Wool Cloth for a small group of knit and woven styles.
Beyond seasons
One of the hallmarks of fast fashion is its mindset of disposability. This has led to big brands churning out new styles quickly and cheaply. Where traditionally we had two seasons, Spring/Summer and Fall/Winter, there are now up to 52 micro-seasons per year. Study NY is providing shoppers with an alternative to the traditional fashion calendar.
We have moved away from seasonal collections, which never made sense to me. This has been a great change for me, and the stores love it as they are getting new stock in that is relevant to the time of year and can really build a collection.
Tara sums it up beautifully: "I don't believe another human, animal or the environment should have to suffer for fashion. It's as simple as that."