This is a sponsored article about a brand that was independently assessed by our rigorous ratings system. We're proud to only collaborate with "Good" and "Great" rated brands. Learn more.
If you're looking for a brand that champions traditional artisan communities to create accessories you'll love, you've come to the right place. Raven + Lily is a certified B-corporation from Texas that partners with artisans in Kenya, Ethiopia, India, Mexico, and beyond to provide fulfilling and rewarding work. The result? Beautiful and high-quality modern bags, jewellery, and homewares made in a socially conscious and sustainable way. This 'Good' women-led brand is one to watch, recently named one of ten brands 'leading the way' in sustainable fashion along with Patagonia, Mara Hoffman, and other major players.
Our commitment to championing women and ensuring all voices are represented forms our underlying purpose as a team and keeps us moving forward in today's global market.

Kinda Lincoln – CEO
Powered by women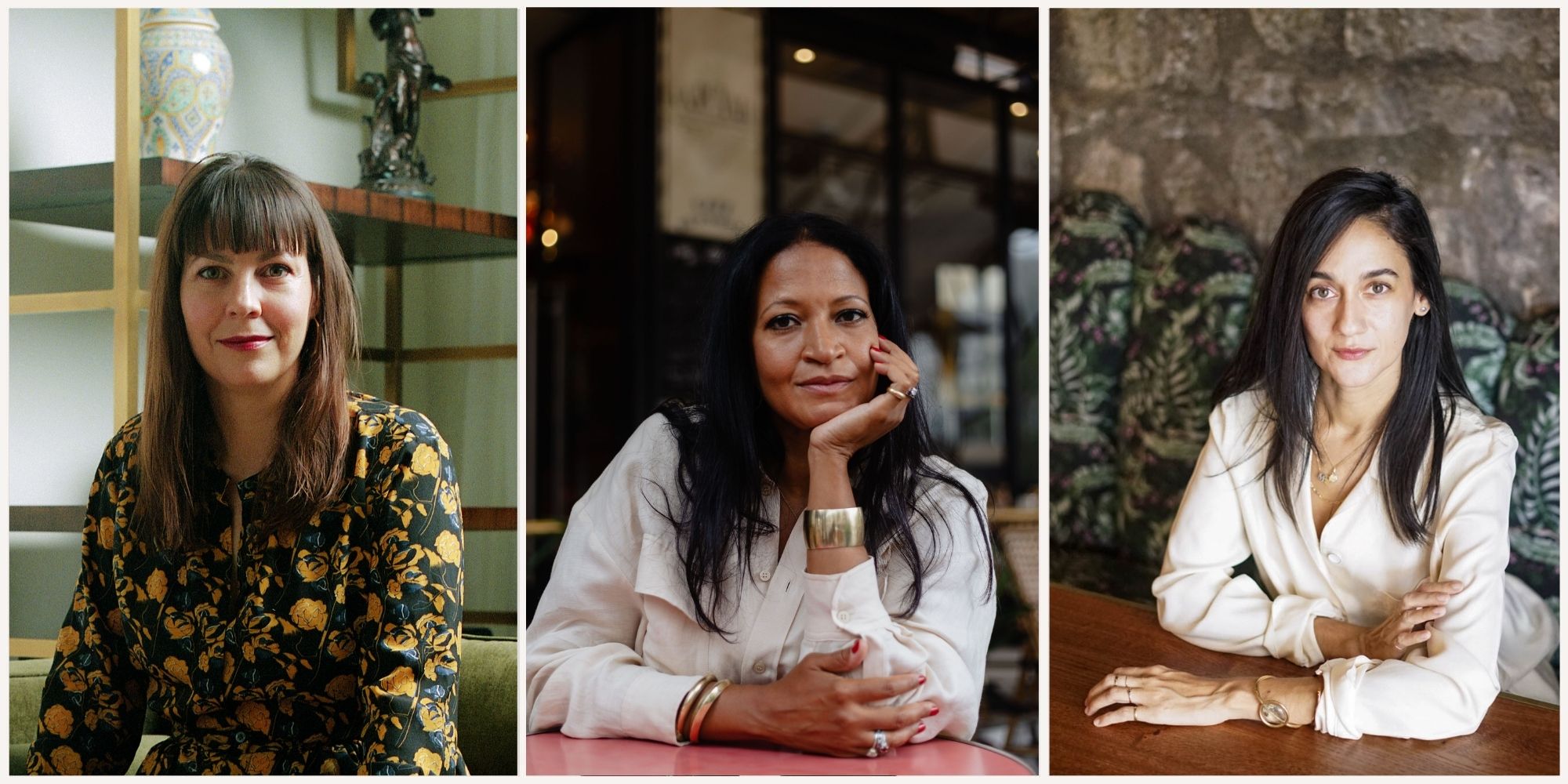 Founded in Austin, Texas, in 2013, Raven + Lily's leadership team is composed of three women who share a common purpose—to elevate the voices of women worldwide, especially those who are underrepresented. "I was drawn to the opportunity to lead a purpose-driven business that is creating economic opportunities for women, especially in traditional artisan communities such as in East Africa," said Kinda Lincoln, CEO. "I also enjoy getting to work alongside Kristen Caron and Mercedez Perez-Garcia. Their combined experience with luxury and designer brands as well as start-up businesses gives them a unique perspective to move the product, brand, and business forward."
With over 40 years of combined leadership experience with luxury and designer brands, the team at Raven + Lily ensures each piece is functional, nuanced, and beautifully made. They live up to their commitments throughout the design and development process—sourcing local and natural materials, ensuring fair wages, and practising responsible production. And being surrounded by an abundance of verdant hills, sparkling lakes, lush vegetation, big skies, and endless vistas certainly provides plenty of scope for the imagination. This connection to and respect for nature shines through in the brand's timeless designs.
Rated 'Great' for makers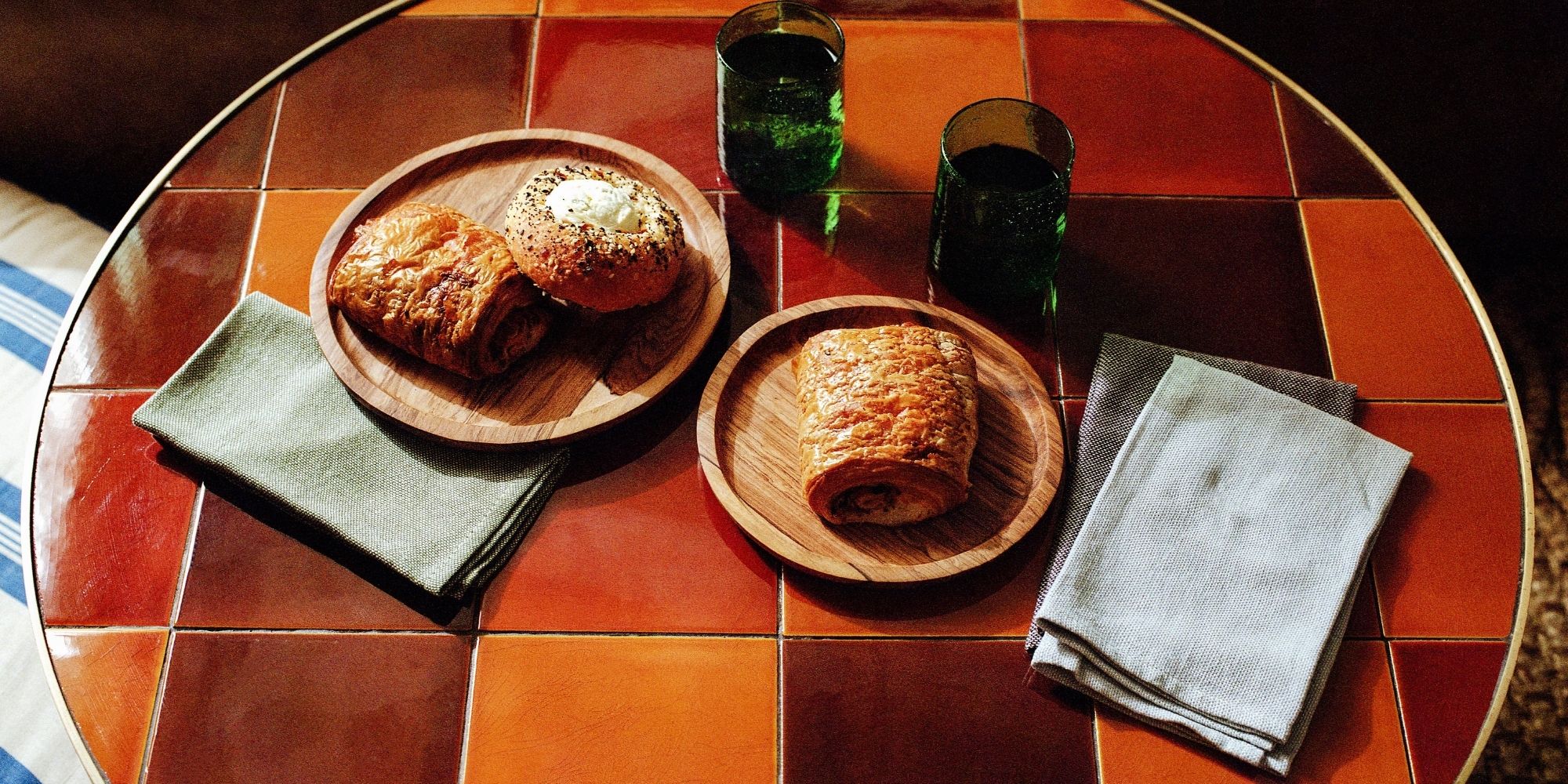 "Craftsmanship lies at the heart of everything we do and we are proud to help preserve local crafts in communities around the world." This is the ethos behind the artisanal production that powers Raven + Lily designs. Local crafts have been sadly dying out since the onset of fast fashion, and it is brands like Raven + Lily that make it their mission to help these communities thrive and preserve traditions that couldn't be more deserving of our top score for People.
The brand ensures its makers are not only provided with a living wage but are championed and celebrated for all the fantastic work they do. By visiting suppliers regularly, Raven + Lily connects with and truly appreciates the skills too often left behind the scenes. And as a certified B-corporation and member of the Fair Trade Federation that gives back 1% of sales to organisations that share their ethos and principles, you can be sure they put their money where their mouth is.
And this championing of diversity in the workforce doesn't stop at the production level. "From HQ outwards, our global community celebrates all cultures and respects differences in lived experience. We are proud to promote inclusivity and diversity at every level of our business. Over half of our HQ team, two-thirds of our leadership team, and one-third of our board members are from underrepresented social groups."
Raven + Lily is also predominantly run by women, from the board and leadership team to design and production. The brand is delighted to be able to create economic opportunities for women, bolster mothers with supportive maternity leave and flexible working hours, and offer employees a work environment that is considerate and respectful. "I love the international and cross cultural community we have created", says Kristen Caron, Creative Director. "Being able to each share our unique experiences and exchange ideas regardless of our locations has enriched the brand creatively, and culturally."
We are a women-led brand and believe in championing women from all backgrounds and cultures. We ensure they are involved in every aspect of our business, whether at executive level, in design and development, or sourcing and production.
Our 10 favourites from Raven + Lily
Raven + Lily pieces provide a fresh interpretation, marrying modern design with traditional artisan craftsmanship. Favouring longevity over fleeting trends, each design has a purpose and lasting appeal. Designed to be appreciated year after year, these handcrafted accessories are here to help you navigate life's myriad of possibilities.
"The Fall 2021 collection was titled: 'Let me think about it'. And is really about a contemplative mood. Practically speaking, this meant assessing our core products and assessing how we could produce more responsibly." – Kristen Caron, Creative Director.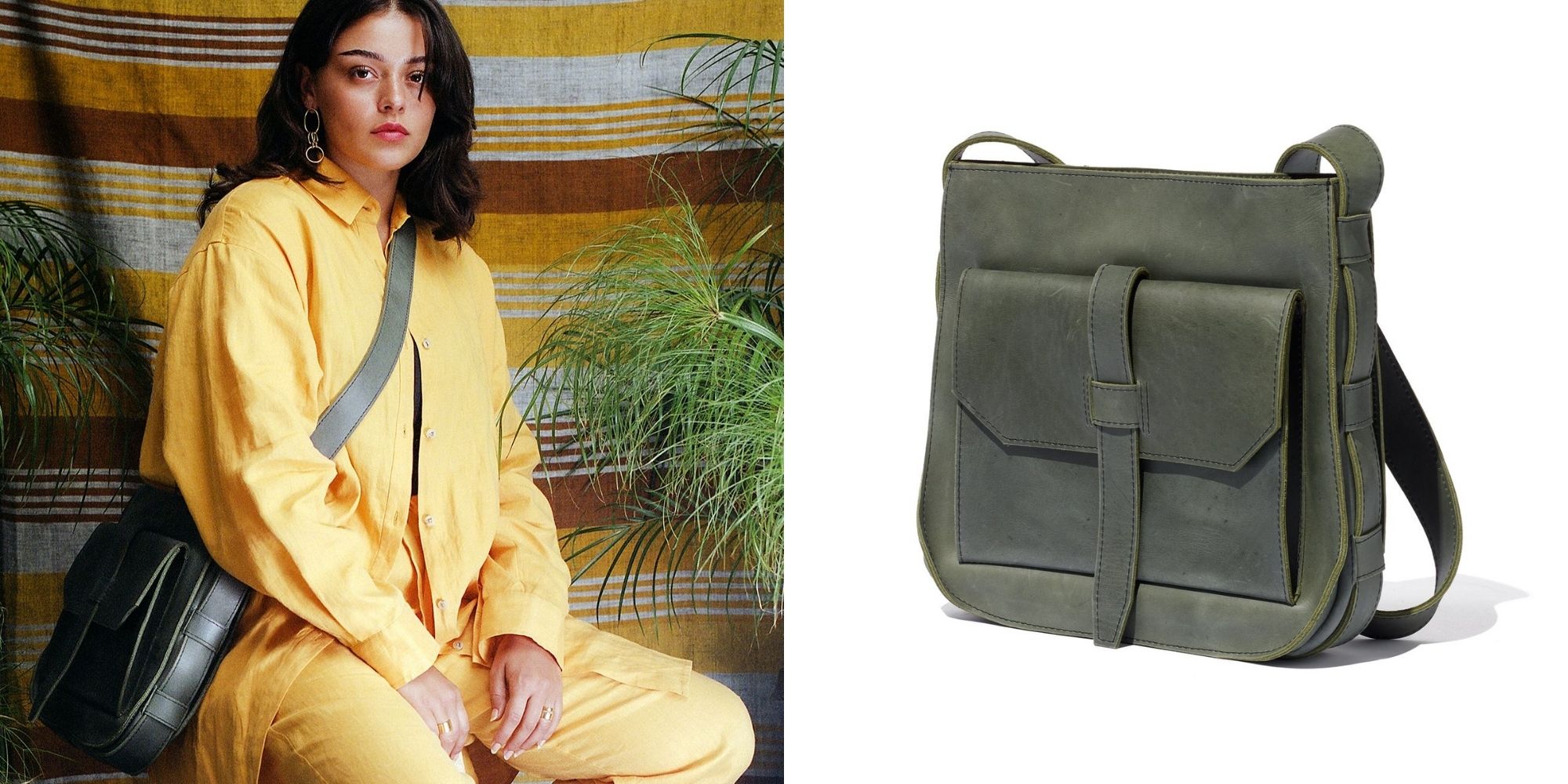 Made from sustainably sourced leather and designed to take you from AM to PM, the Day Hobo Crossbody is practical and versatile and features a handy front pocket for easy access. Talk about effortlessly cool.
Remnant Collection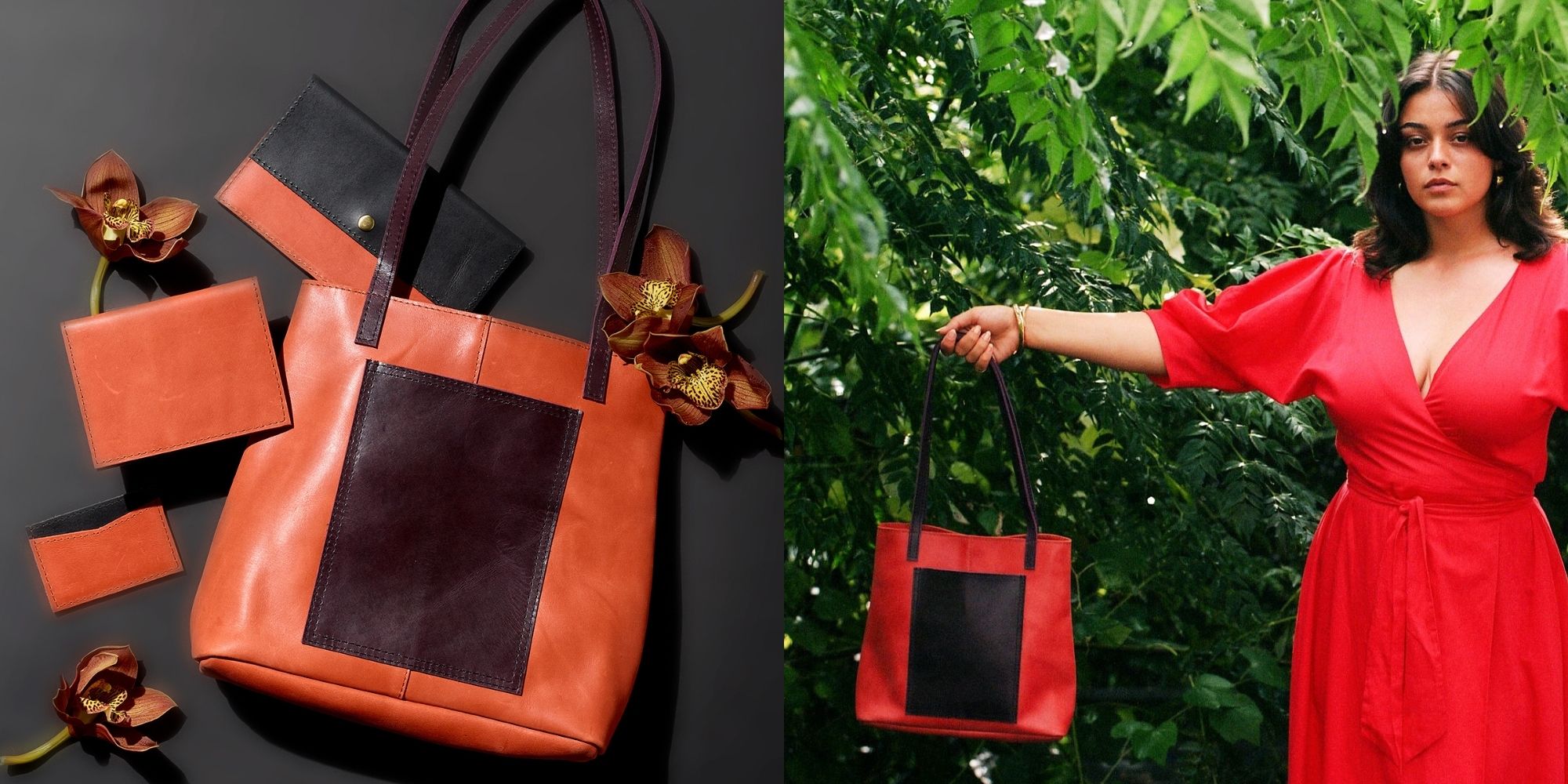 We love a matching colour-block set. The Remnant Collection features a grenadine remnant leather tote with fig accents to hold your new favourite black and grenadine slim wallet, cardholder, and passport wallet. And don't worry—if this isn't your colour or you prefer a little less matchy-matchy, each piece comes in a selection of stunning shades!
Mulu Family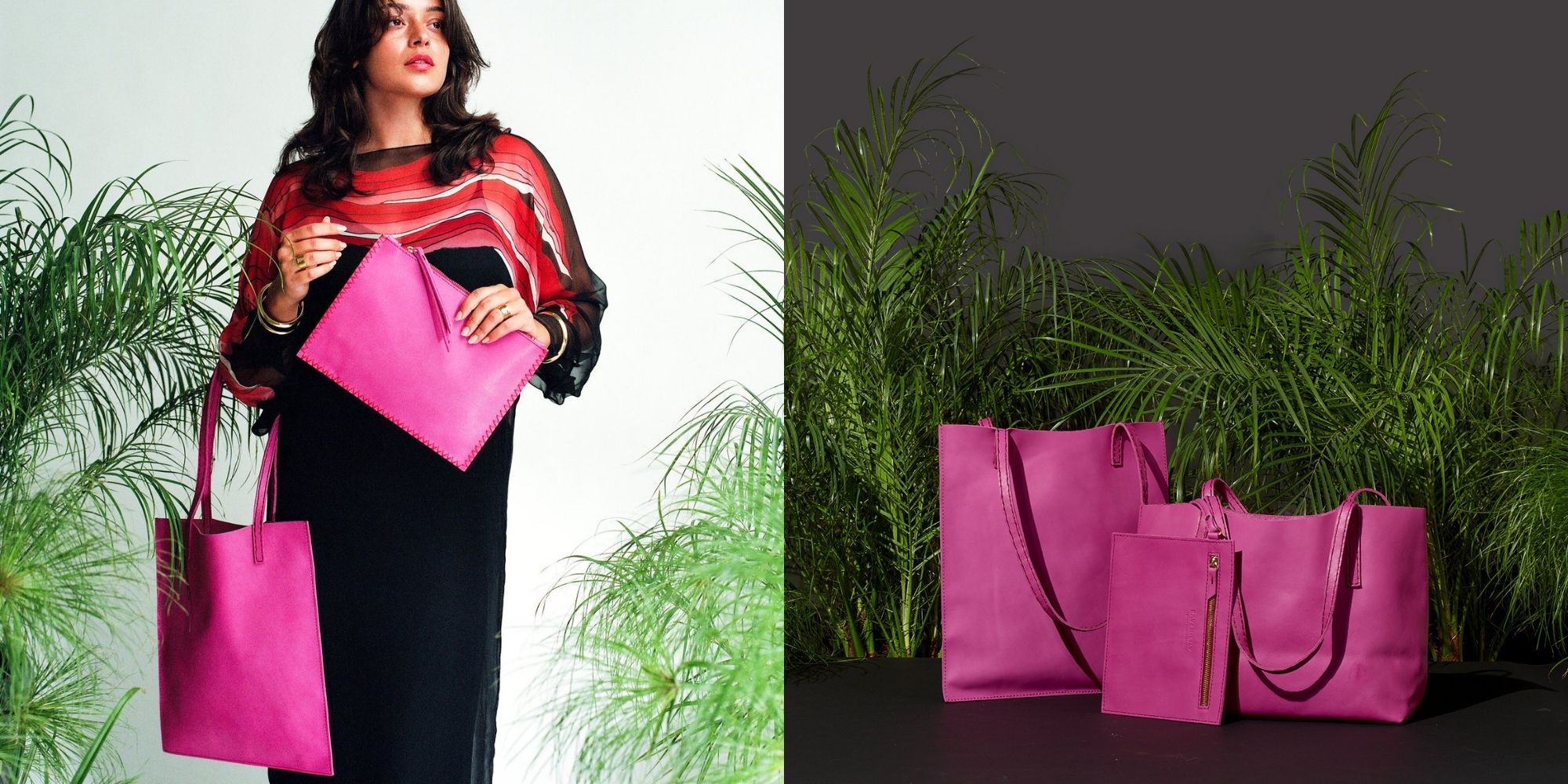 Meet the Mulu Family in the popping Cactus Flower colourway. We love the do-it-all carryall and the slimline magazine tote. Perfect for those who love the elegance of minimal design but also crave that eye-catching wow factor with their accessories.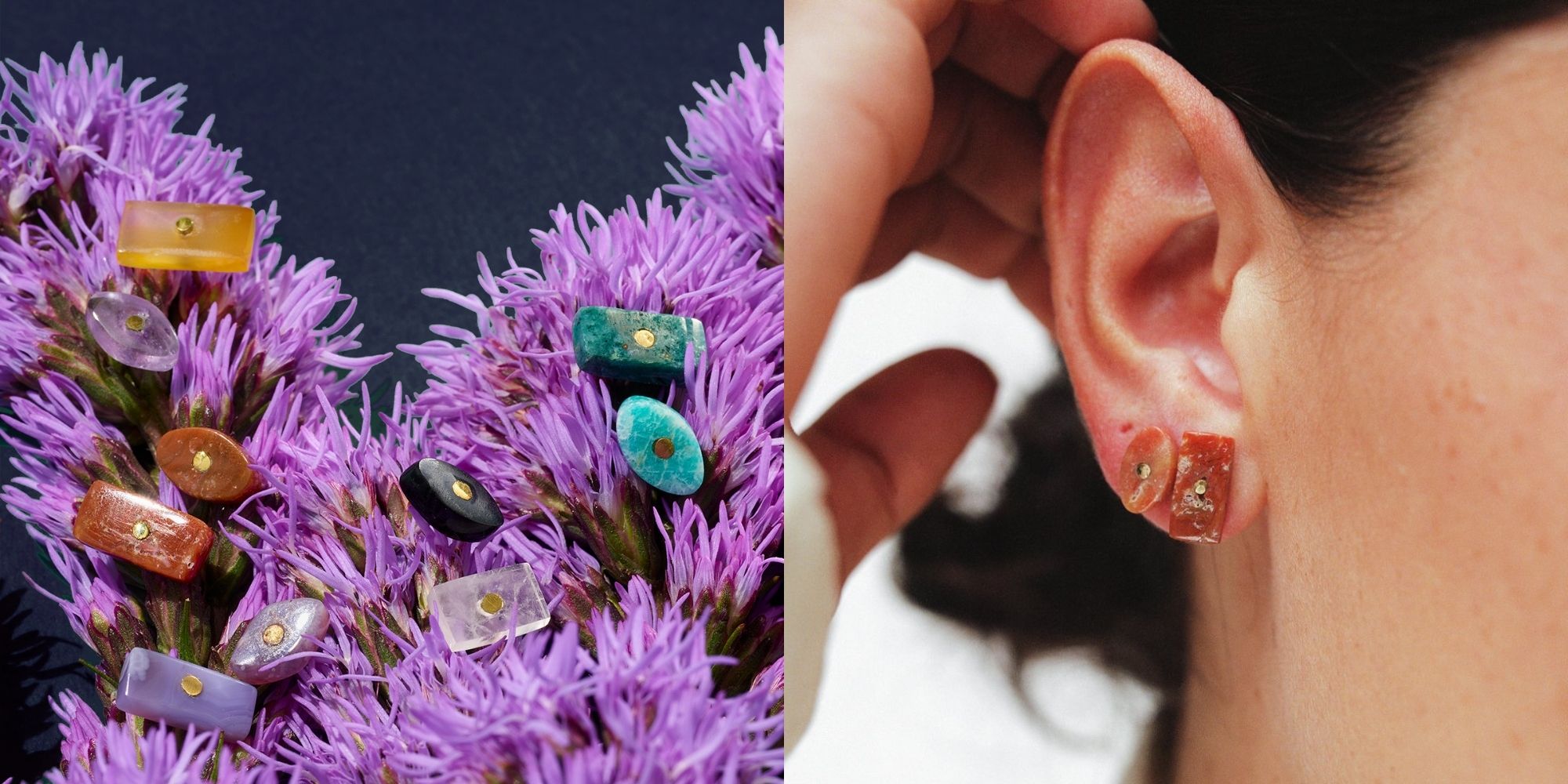 Handcrafted from semi precious stones secured with hypoallergenic posts from Ethiopia, each pair of stunning Kamali Studs is unique. Be sure to wear your hair swept back so everyone can appreciate them!
Leij Waffle Towels in Solid or Stripe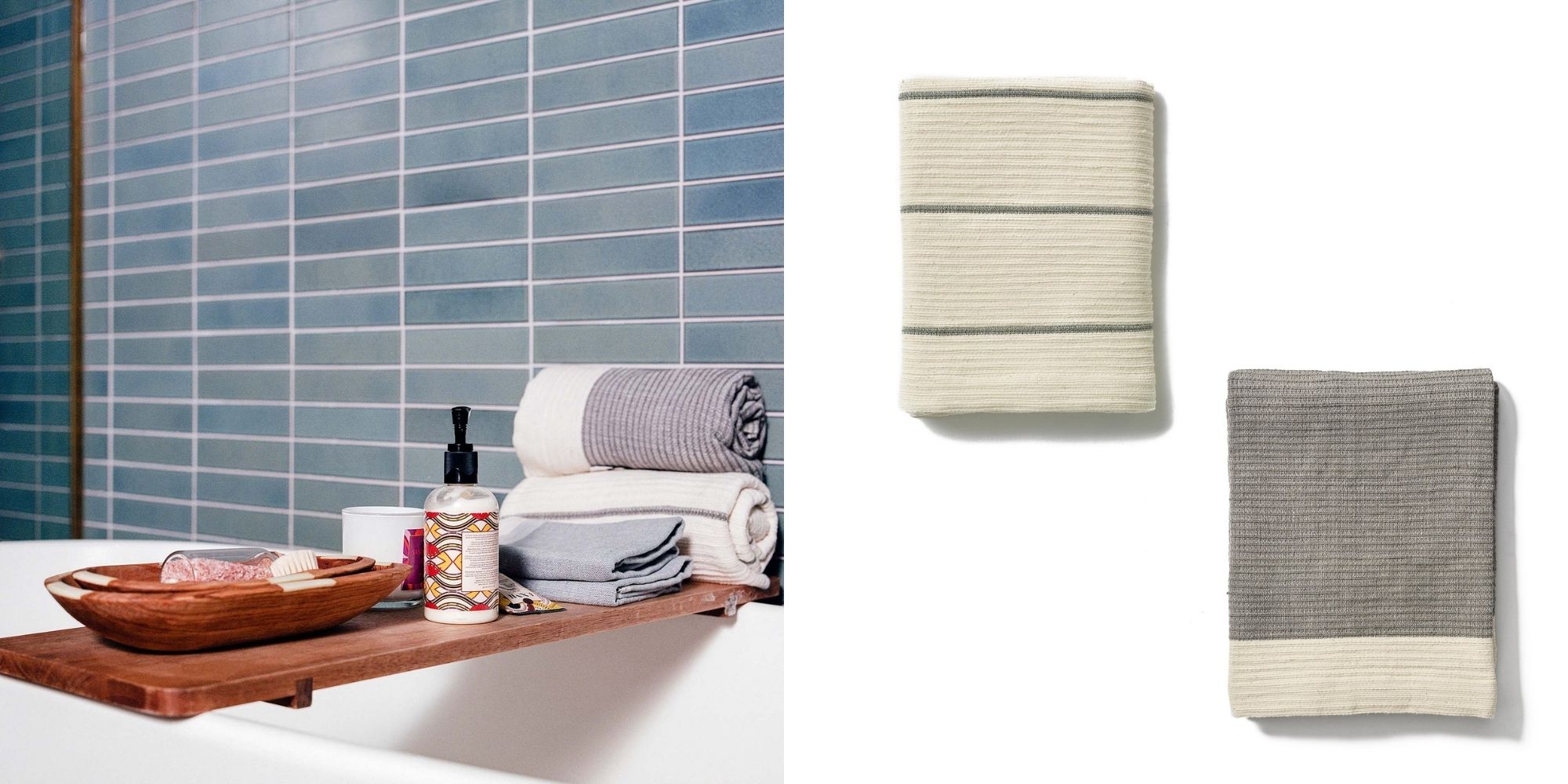 Soft and sumptuous waffle towels handwoven from 100% cotton. Dyed in small eco-friendly batches, these home spa essentials get softer with every wash.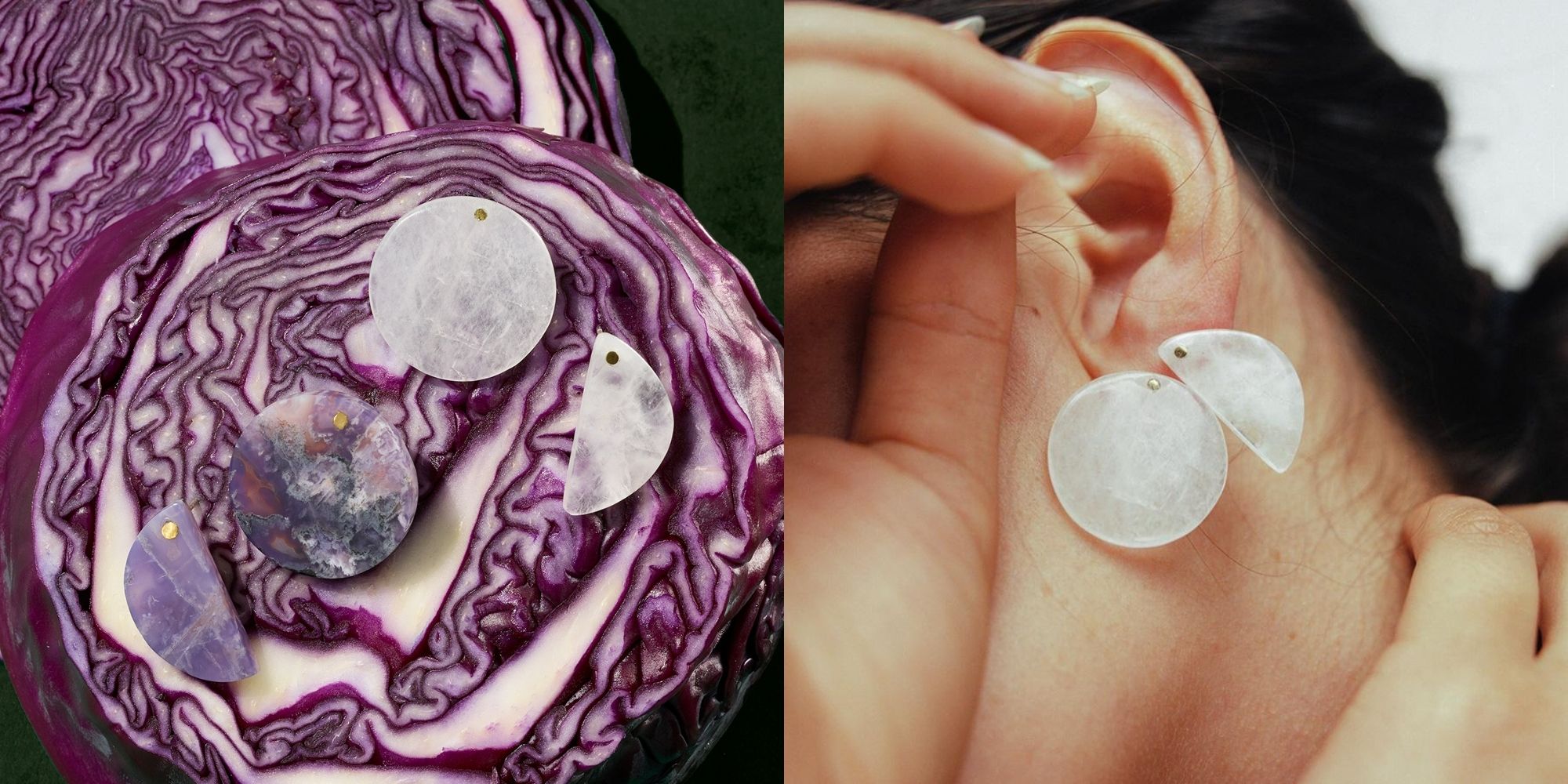 We're a little bit in love with these circle work earrings. Inspired by the striking Ellsworth Kelly light installation in Austin, these earrings are just as arresting. Shaped and cut by hand in Ethiopia from semi-precious stones.
Stacking Brass Bracelets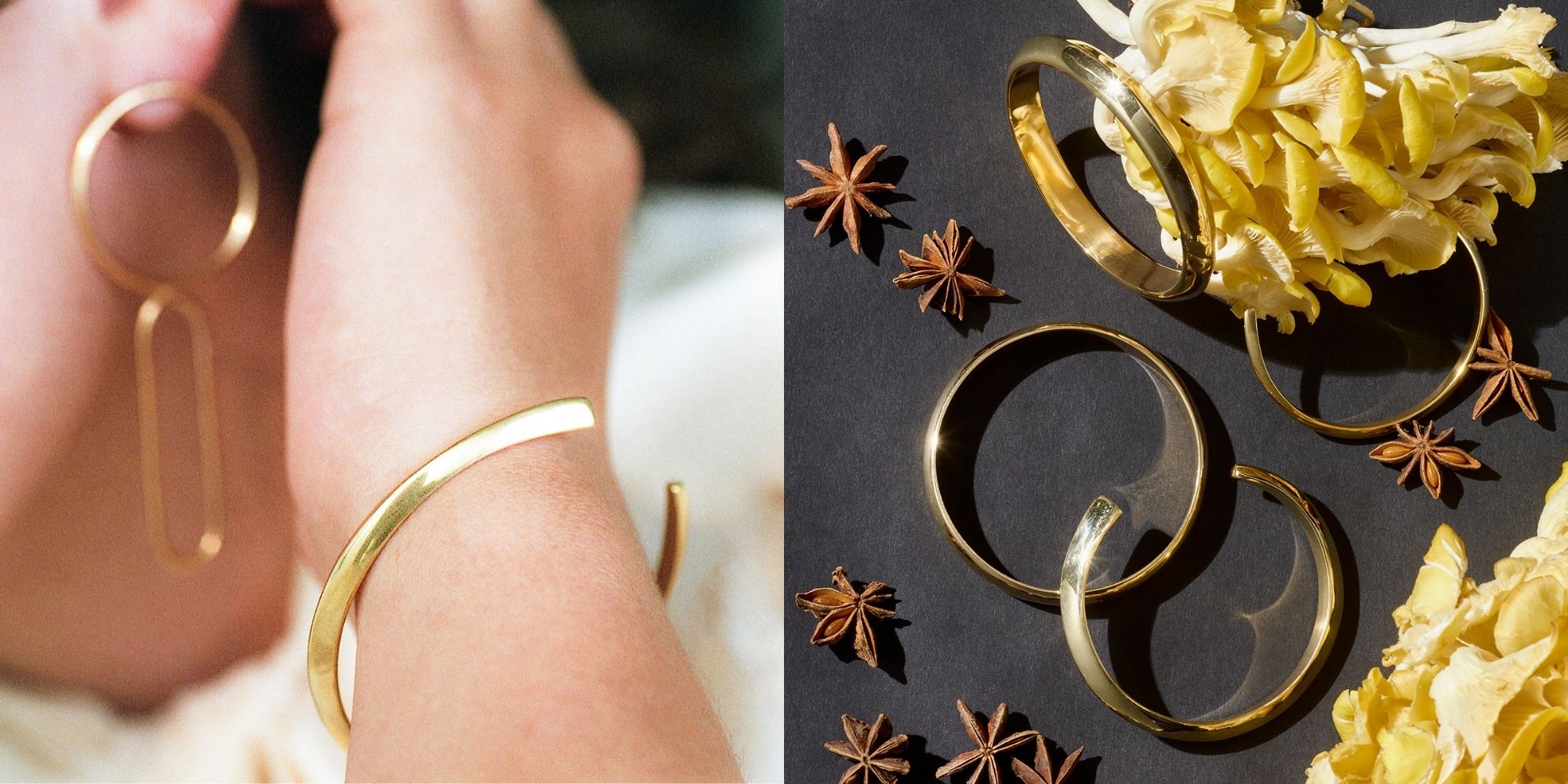 These gorgeous bracelets are made from upcycled brass and work perfectly either on their own or stacked together. The Anya Bangle and Anya Statement Cuff are heavier and bolder, whilst the Anya Cuff is more lightweight and elegant.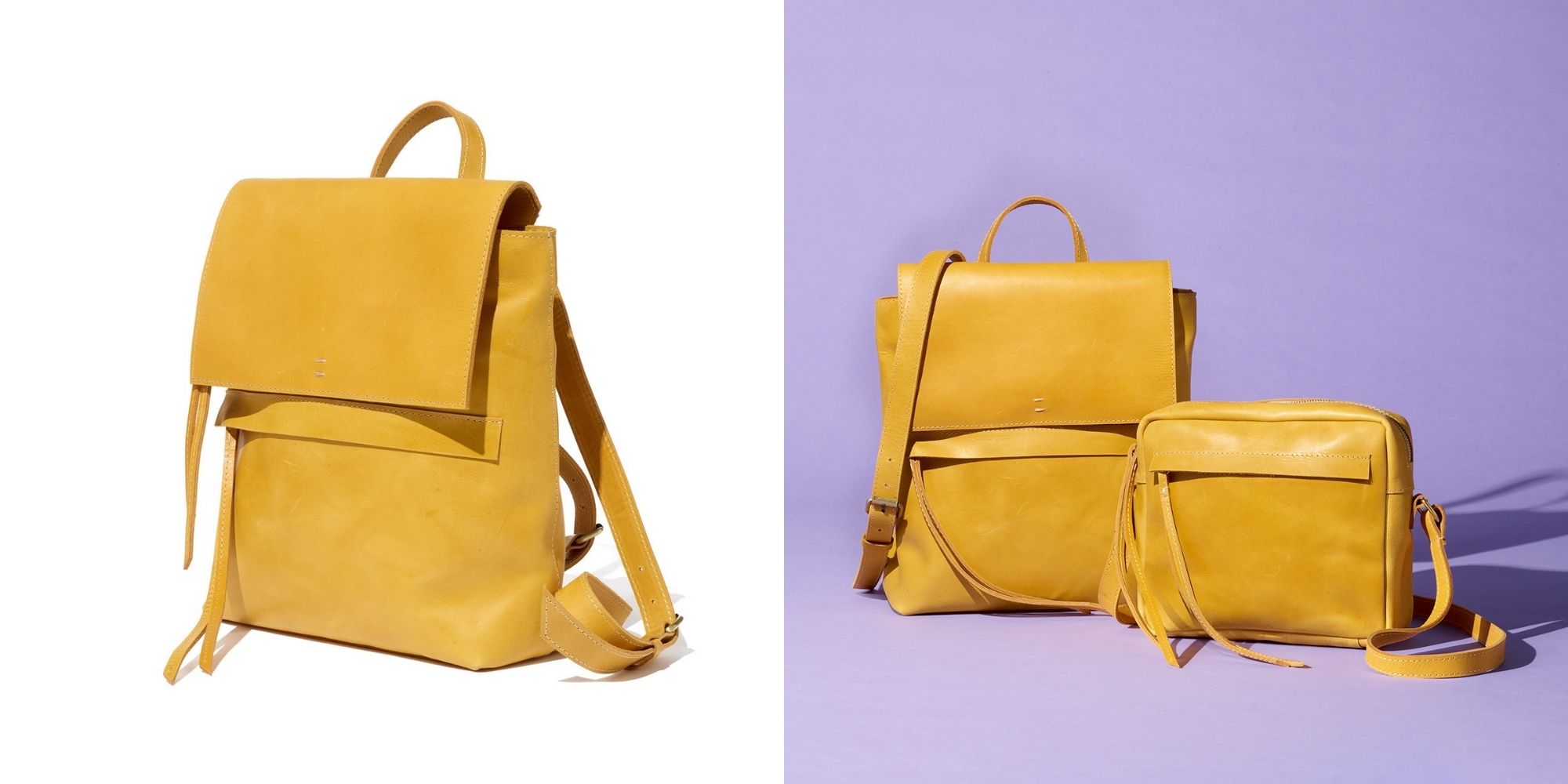 The bright and beautiful Addis backpack and camera bag are hand-cut from sustainable Ethiopian leather and natural materials. From a picnic to the art gallery, the Addis bags make loyal companions.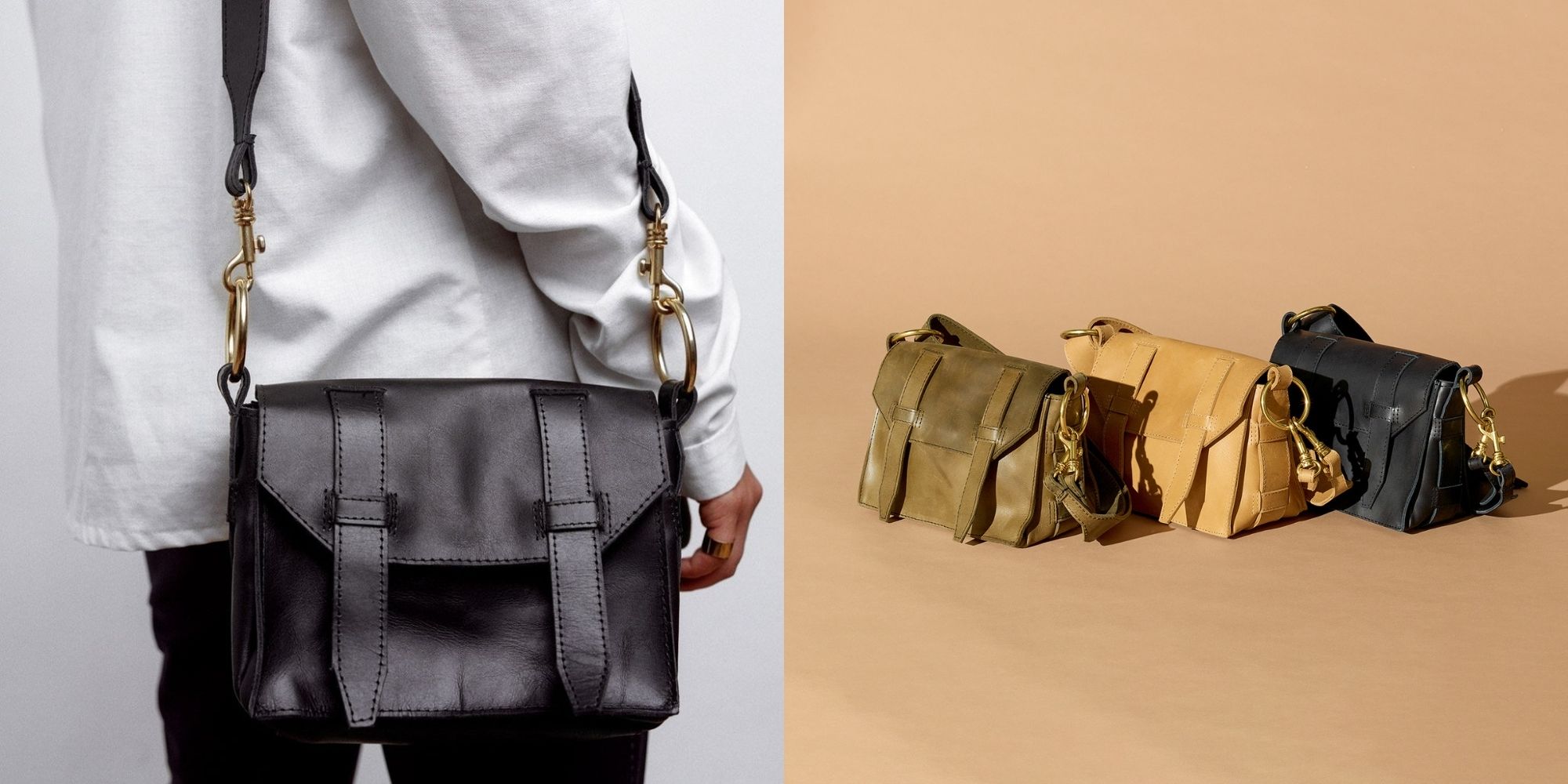 If 'smart casual' had a handbag counterpart, this would be it. The crossbody strap is removable and adjustable, turning it from shoulder bag to messenger bag as needed. Love that can-do attitude!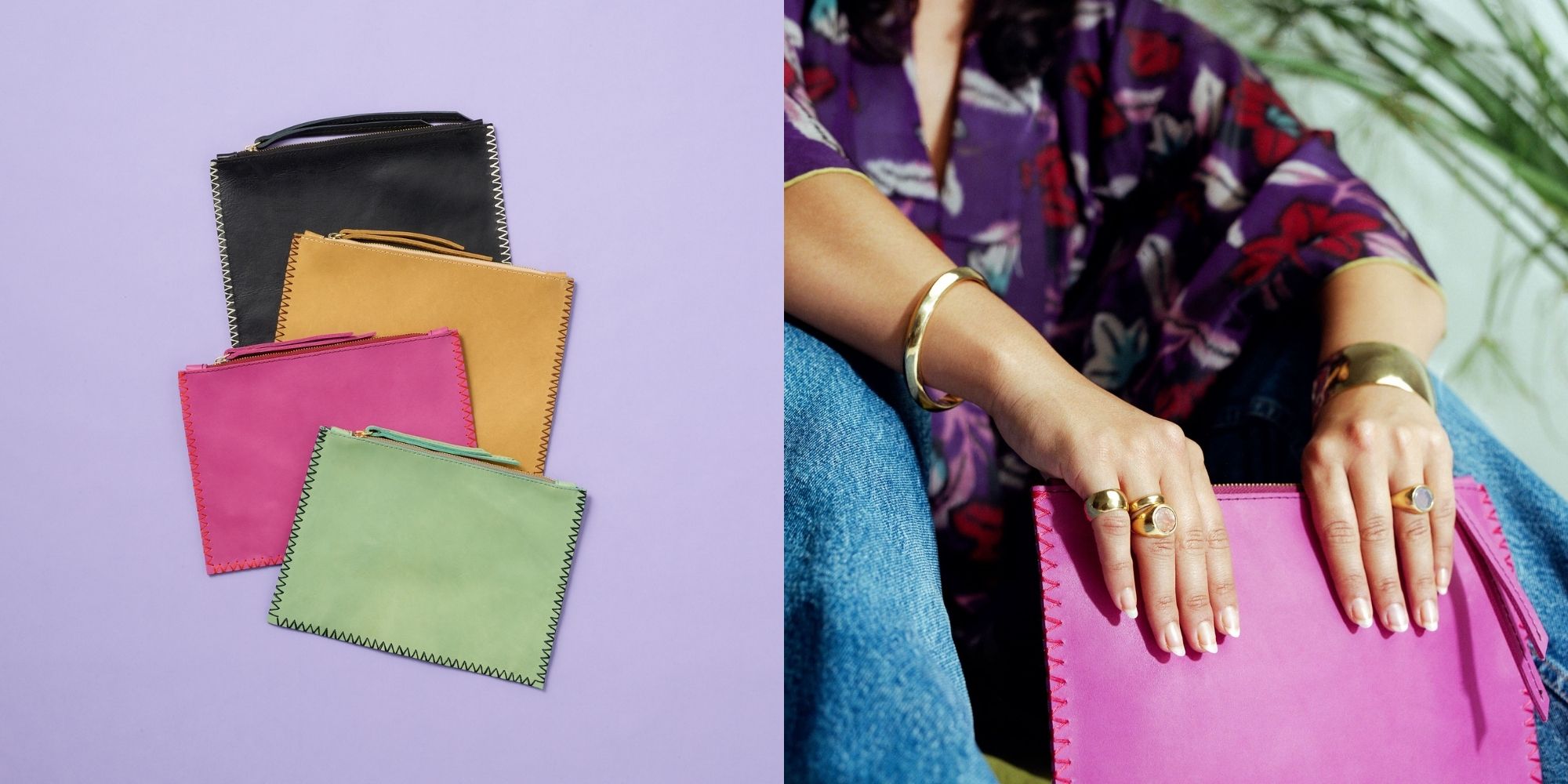 Contrast stitching is having a moment, and the Mara pouches use it to its full effect! Perfect to pop your phone and other small essentials in for a party and available in five gorgeous colours.
What's next for the brand?
Raven + Lily is continually refining and experimenting across their bag, jewellery, and home goods collections each season. With their core styles, most production happens in Ethiopia and Kenya with their longstanding, women-run artisan groups. For the coming seasons, the brand is especially excited to be working with new artisan partners in Afghanistan, Mexico, Indonesia, and Rwanda. "As a brand, it's important that we work with artisan groups responsibly, bringing their craft and traditions to life in consciously designed, yet functional styles for our customer's every day," says Mercedez Perez-Garcia, Director of Merchandising and Partnerships.