This is a sponsored article about a brand that was independently assessed by our rigorous ratings system. We're proud to only collaborate with "Good" and "Great" rated brands. Learn more.
Nudie Jeans pioneers the ideals of radical transparency and evolving sustainability and is committed to creating great-looking, eco-friendly jeans you'll love to wear.
Leading the way in responsible denim
For 20 years, Swedish brand Nudie Jeans has led the way in sustainable denim. This 'Great' brand pioneers the ideals of radical transparency and evolving sustainability and is committed to creating great-looking jeans "without compensating with the environment or the wellbeing of everyone involved in the production chain." Read on to discover how this inspirational brand is tackling the fashion industry's problems head-on, all while creating stylish clothes you'll want to wear for many years to come.
We made the choice to manufacture our product in a fair and ethical way. An opportunity every company is given, but too few take.
Sustainable from the start
"For Nudie Jeans, sustainability is definitely not just a trend we recently discovered," says the brand. "It's in our DNA and one of the very reasons we started." Sustainability is built into this brand. From its high proportion of eco-friendly materials to its free repair service to complete transparency on each product page, wearing Nudie Jeans is a statement any conscious consumer will want to make.
Earth-loving materials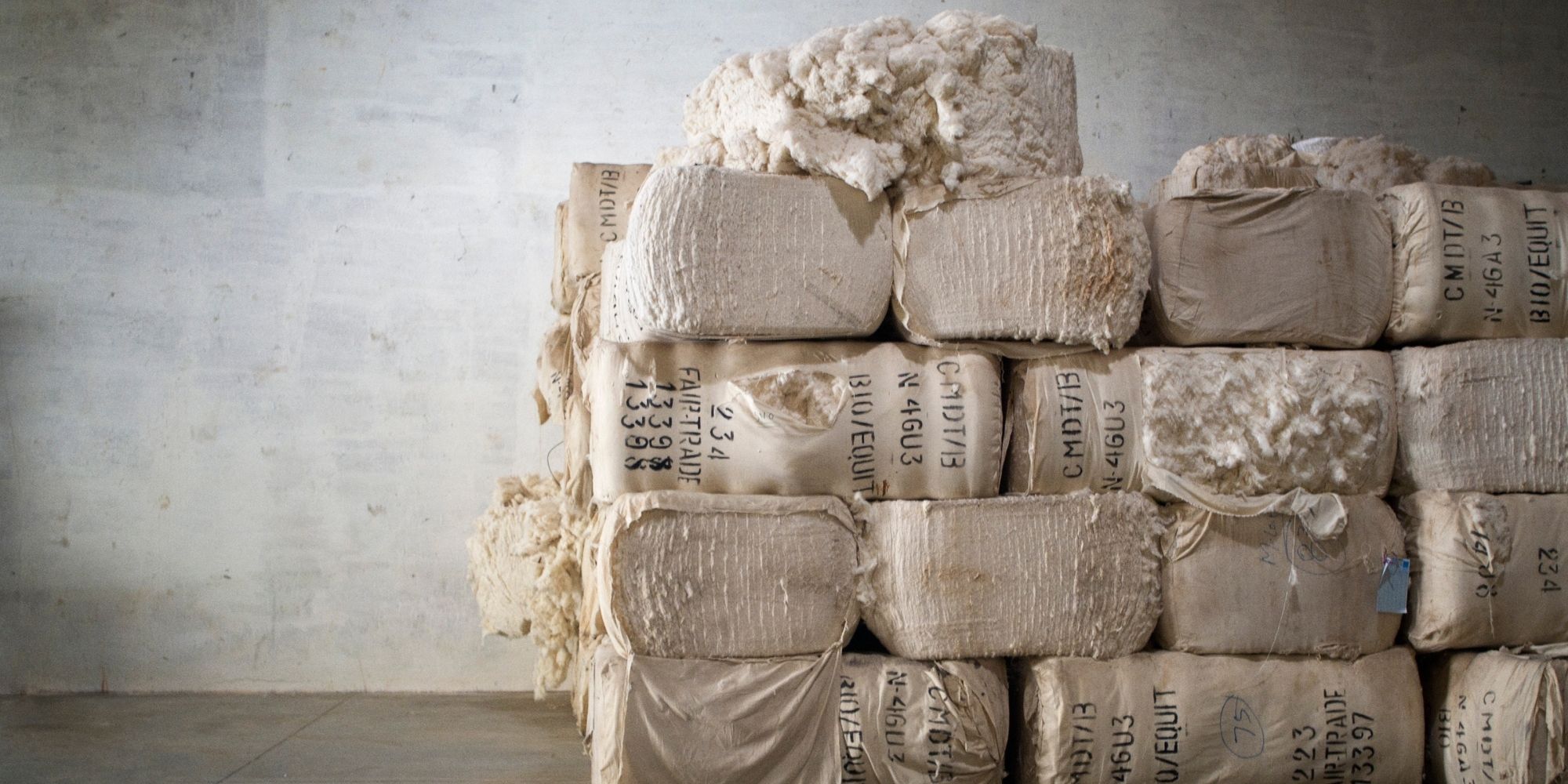 When Nudie Jeans started in 2001, organic cotton was a bit of a pipe dream. But as consumer demand for ethically produced products increased, so too did the accessibility—and since 2012, all Nudie's denim has been made with certified organic cotton. The rest of the products followed suit in 2017. Organic cotton farming methods do not permit any chemical pesticides or fertilizers and focus on sustainable water use, which is good news for the land and the people who farm it.
Today, you can find eco-friendly fabrics from certified organic and Fairtrade cotton, to TENCEL™, to recycled wool across Nudie's garments. They even developed a Material Tool in 2018 with the aim of "guiding designers and product developers to achieve Nudie Jeans' goal to work with 100% sustainable materials."
Free repairs forever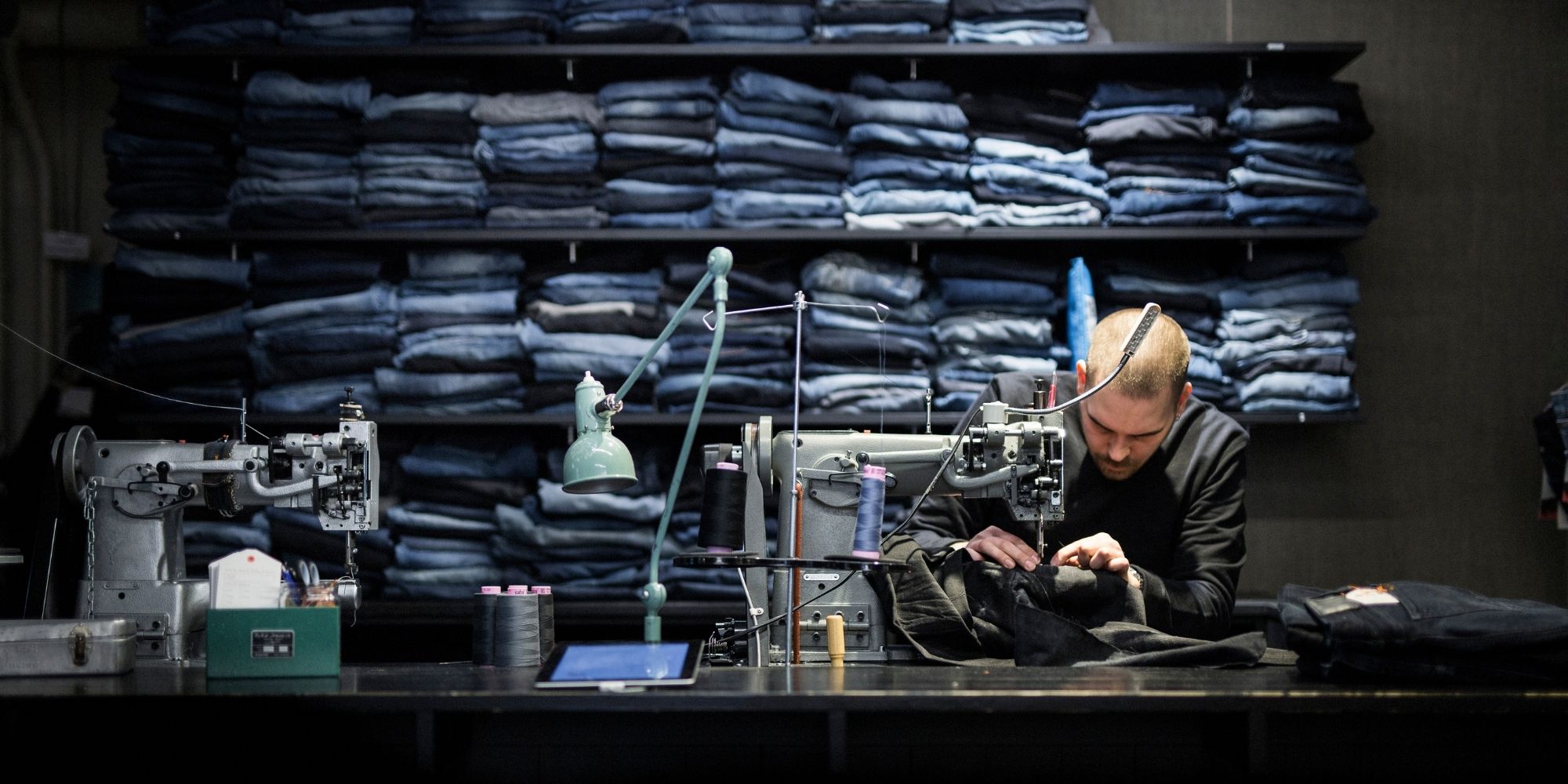 For a brand to be considered circular, it needs to take into account the entire lifecycle of a garment—and Nudie Jeans does just that. This is a brand that encourages you to buy one pair of jeans and wear it as much as you possibly can before even washing it, let alone throwing it away! It believes that every pair of jeans tells a story, and guarantees free repairs for life, no matter where or when you purchased your pair. You can find stores near you—literally named Repair Shops—to hand over your jeans for a free mend. If you can't find one nearby, the brand will ship you a free repair kit for a little DIY moment.
When you don't want your jeans any longer, Nudie Jeans take them back and uses them for repairing materials or for selling as re-use jeans. Some of the jeans that can't be sold again are used for recycling projects. One recent example is the Ture blanket, a blanket made with post-consumer Nudie Jeans and recycled wool—a collaboration between Nudie Jeans and Waverley Mills in Australia. What a great way to close the loop!
True transparency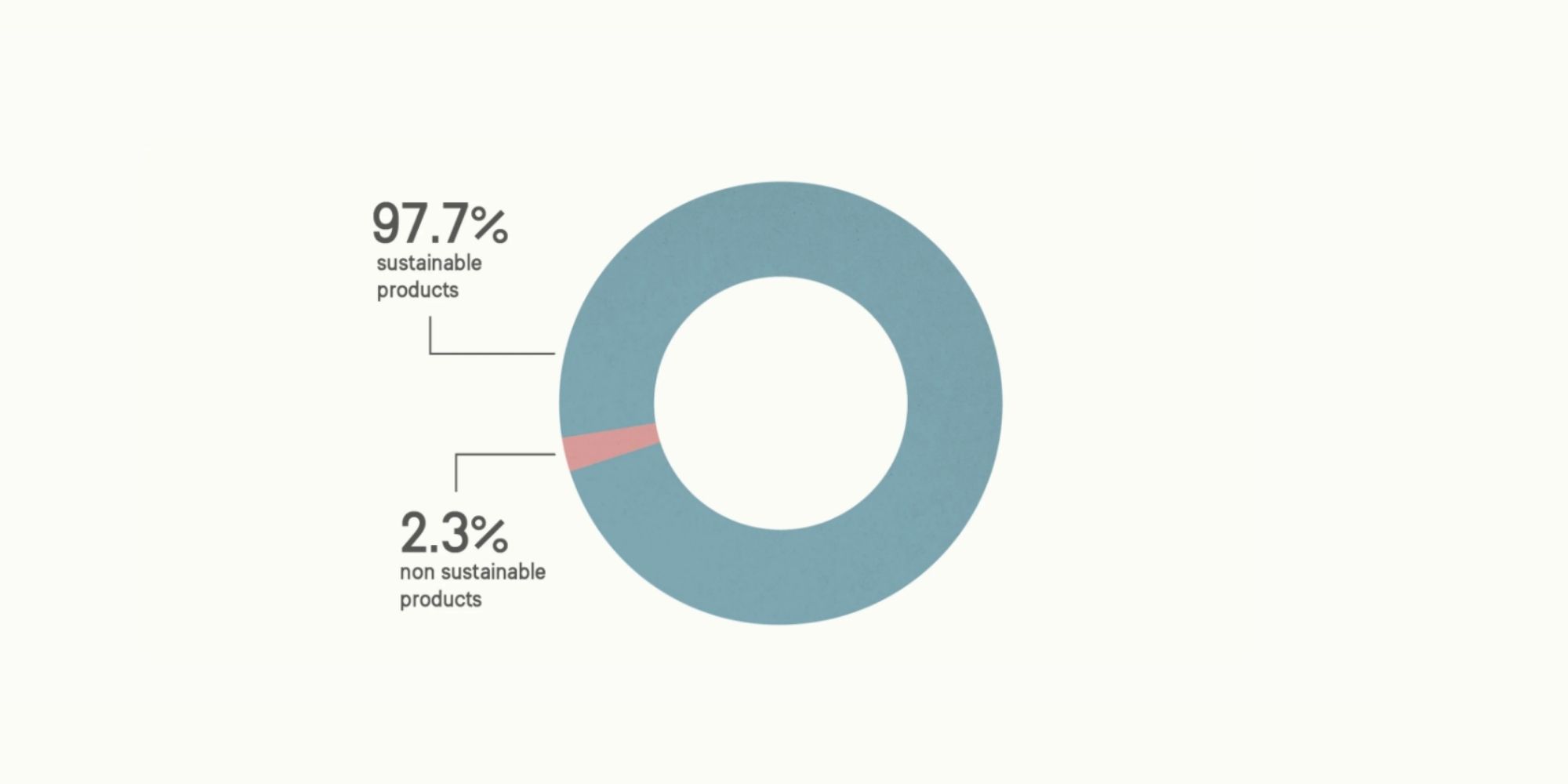 Visiting any Nudie Jeans product page is like stepping into the future of sustainable fashion. It features a detailed breakdown of every step of the production process, from the raw materials' origins to the warehouse that packs your order. As the Australasian distributor from Nudie told us, "There was no question in my mind that Nudie Jeans was special and the transparency provided by the owners in Sweden allowed me to understand their goals and direction towards sustainability at a human and environmental perspective that was initiated from Day 1." Read more about the brand's Transparency Pledge and other important initiatives on the website.
We do not hide anything. We're not perfect even though we always strive to find the best and most sustainable way to carry on our business. We don't choose what we show and not and transparency is of the highest priority to us.
Our 6 favourite responsibly-produced pieces from Nudie Jeans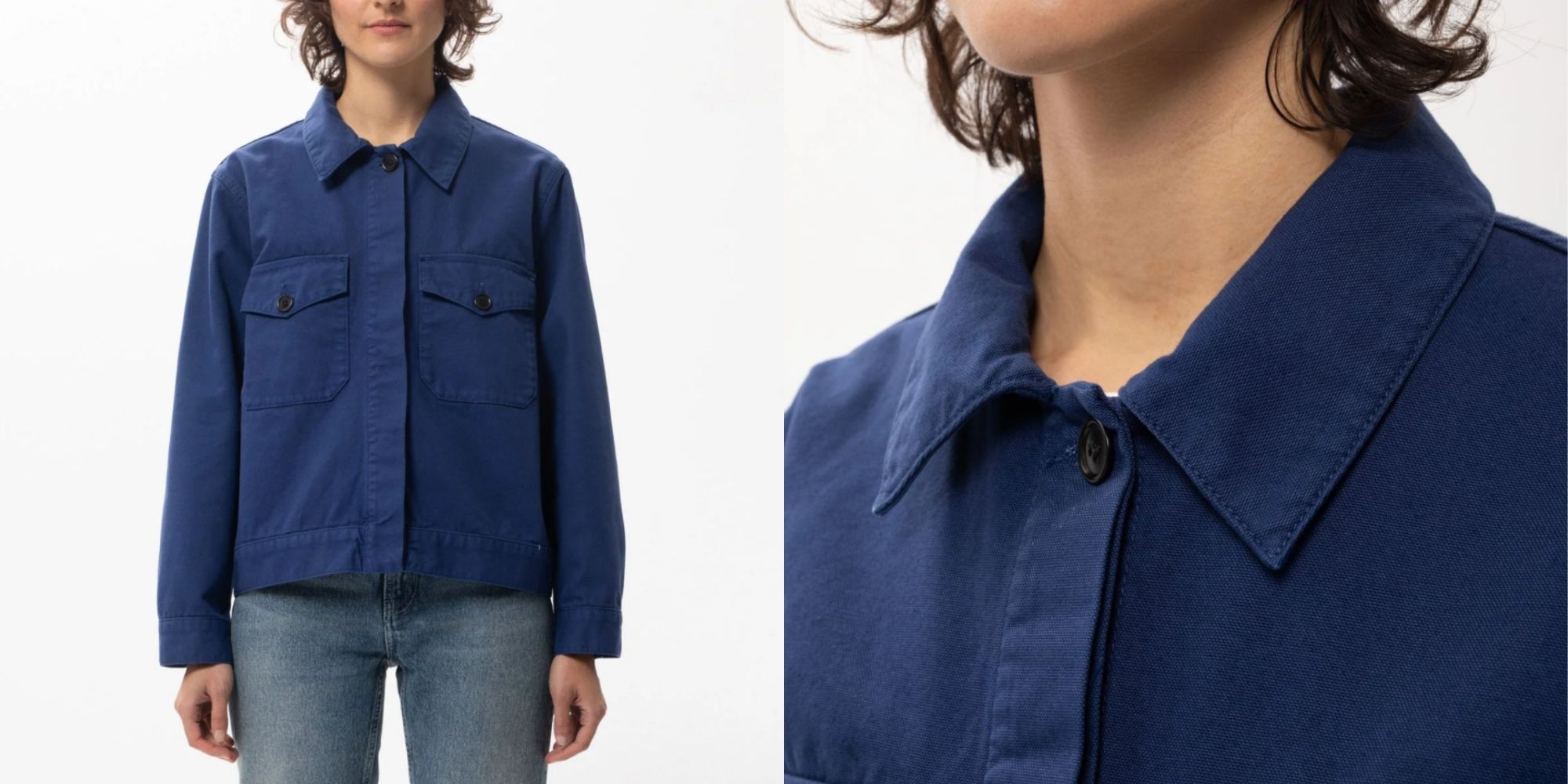 This regular fit utility jacket in navy was inspired by old school auto repair workwear. We love the clean lines and rigid organic cotton canvas.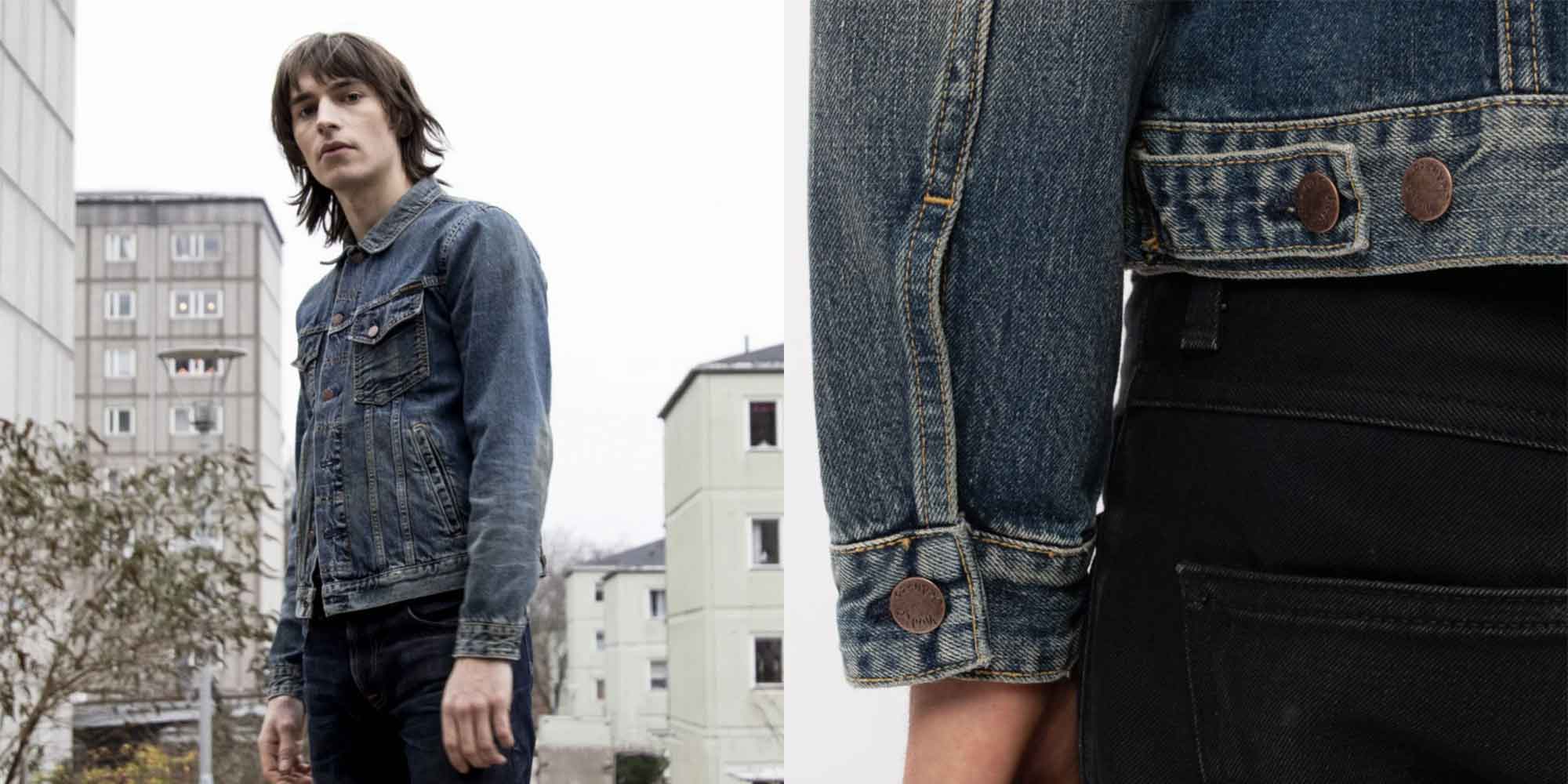 For a classic mid-wash sustainable denim jacket, the Bobby is—as the name says—the real deal. How gorgeous are those hues?!
These breezy beauties are high waist regular fit jeans with a tapered leg. Washed to a 'perfectly imperfect' vintage grey tone, and made from organic cotton.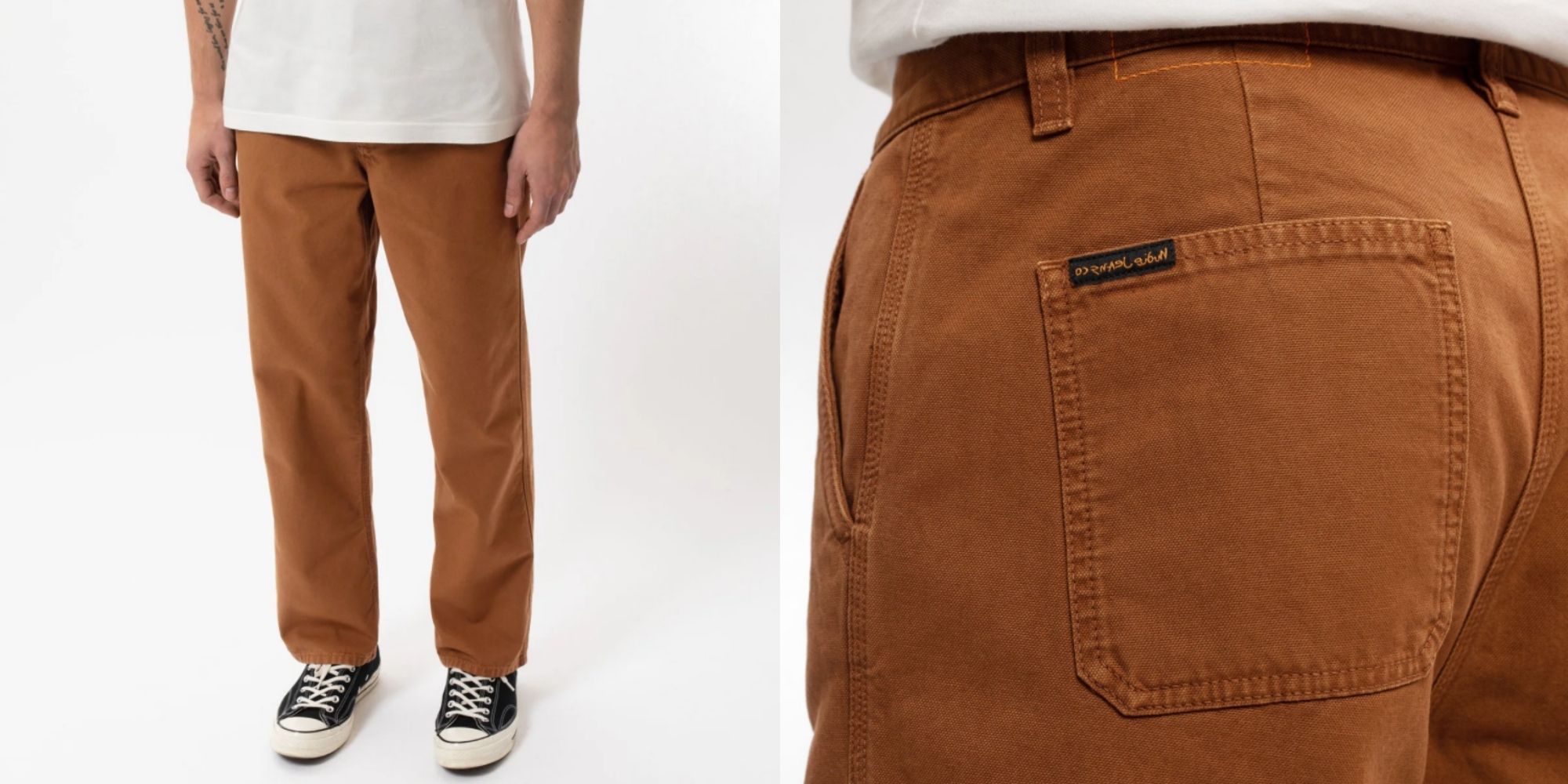 These beautiful cinnamon pants aren't available quite yet, but we couldn't help but include them! Another workwear inspired pair, they will age and transform as you wear them, just like other Nudie jeans.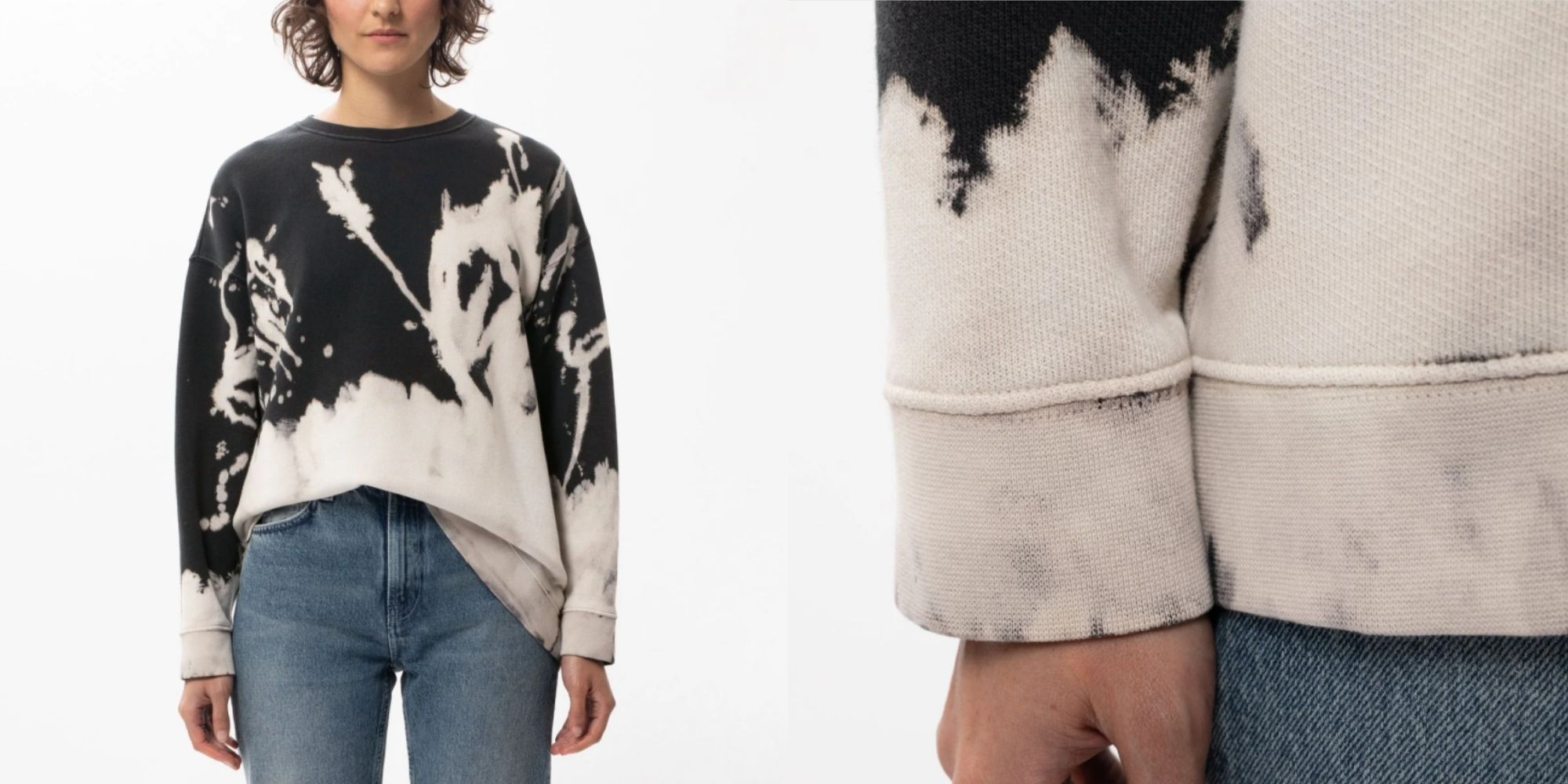 Each of these organic cotton jersey crewneck sweaters is unique, first being dyed all over in a black colour that was then responsibly bleached out. You won't find two garments that look exactly the same!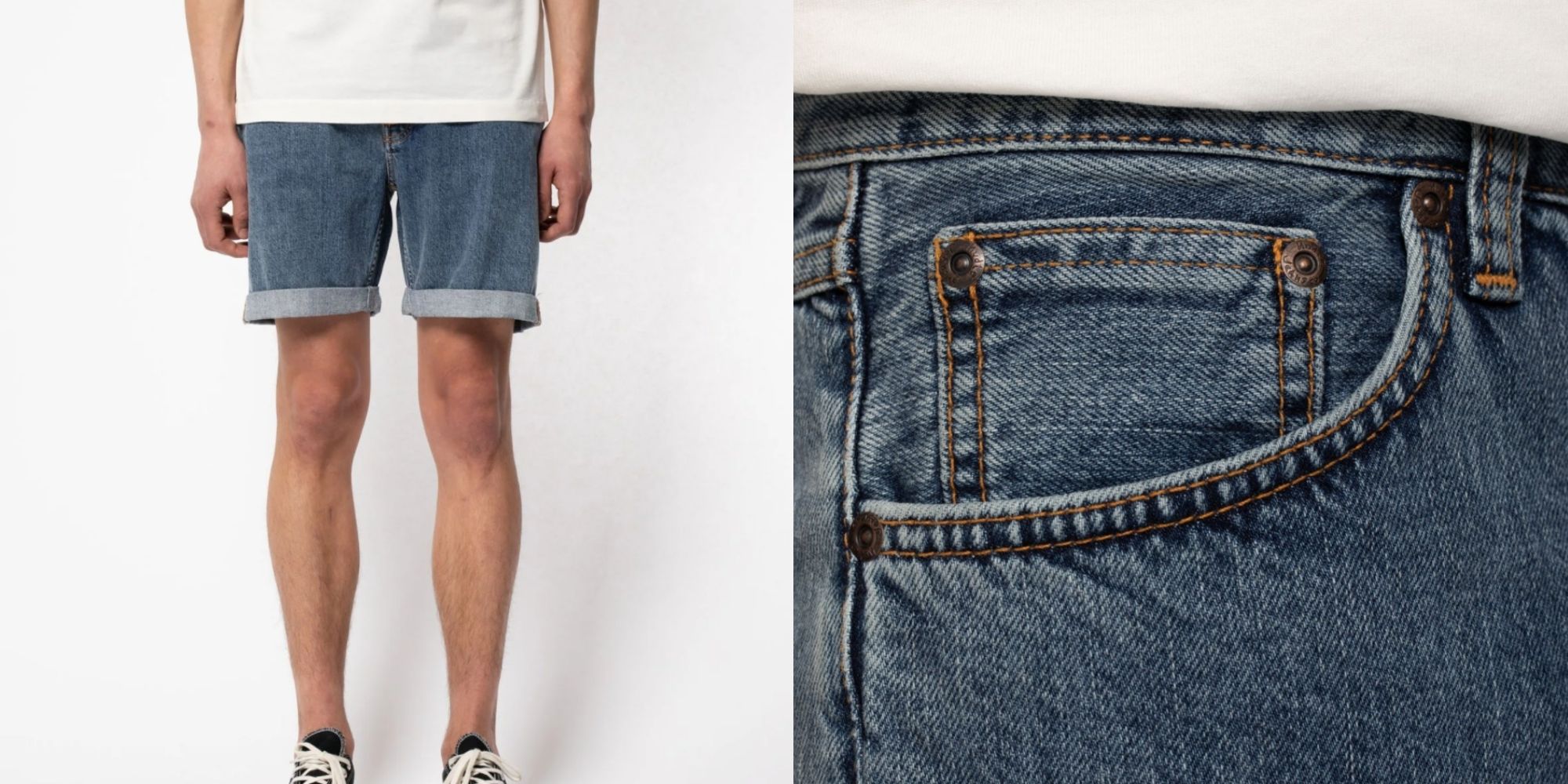 A classic pair of cut-off 5-pocket denim shorts with a rolled-up hem. The contrast orange stitching and relaxed fit make these a warm weather standout for us.