This is a sponsored article about a brand that was independently assessed by our rigorous ratings system. We're proud to only collaborate with "Good" and "Great" rated brands. Learn more.
Not only does Swedish company Nudie Jeans Co. make a killer pair of jeans, they are also attempting to set the standard for conscious fashion worldwide through increasing their supply chain transparency and their use of organic materials. So how is this niche label challenging the ethical malpractice inherent in the fashion industry?
In 2006, Nudie Jeans Co. held a discussion with all their material suppliers and laundry operators regarding sustainable development in the industry. This resulted in the establishment of an ambitious target to transition the company into 100% organic cotton use. A mere six years later in 2012, they achieved their goal! Their denim collections are now made entirely of organic cotton, and all buttons, pocket linings and rivets are composed of organic, raw materials.
We chatted with the head of Product Development Peter Frank who was kind enough to give us a glimpse into the company's ethics and processes.
What was the most difficult part of the process of transitioning to organic cotton?
Working towards 100% organic jeans collection was challenging. We had to change our way  of working and developing new fabrics completely and it took a lot of effort. We went from being able to pick whatever fabrics we wanted to instead being involved in the development of the fabrics at an earlier stage together with our suppliers.
Have you always had strong values regarding sustainability and ethics, or has your philosophy emerged as you've become more aware of the impact of the fashion industry?
From the day the brand was created our philosophy has always been to have fair working conditions for the factory employees and also to produce a sustainable product. Our philosophy is rooted in the simple sentiment of 'taking care of the things you love and finding new use for them when it's time to move along'
Our website issues a simple summary of the values behind our transparent supply chain and sustainable products; "We do not envisage a trade-off between profit and people, or between manufacture and environmental responsibility. These issues are major factors in our choice of suppliers."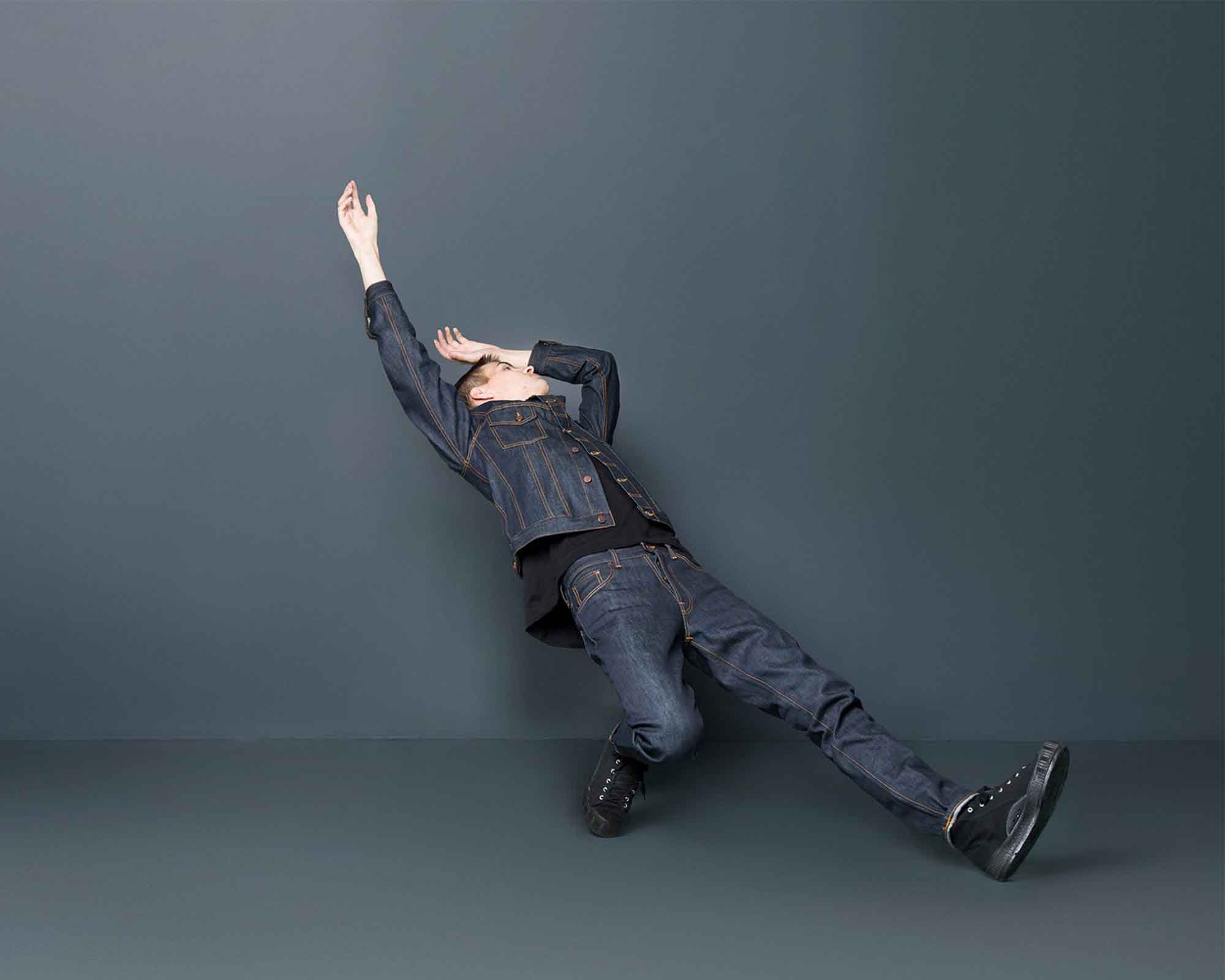 Nudie Jeans Co. has made some strong steps towards full supply-chain transparency. What are the key steps you are taking to make this happen?
On our website you will be able to find more information about the transparency of our supply chain by looking at the production guide. You will get a clear idea of how our garments are produced and there is even a brief of our audit report. In the coming year we are looking at working on full traceability with the supply chain which is very technical.
What brands or designers inspire you to continue reducing the negative environmental and social impact of your brand?
I would say that we do not look at any other brands. The motivation to set a standard for ethical and sustainable fashion is embedded in the company's values and has formed the basis of our philosophy from the start.
Do you have any advice for anyone wanting to make their supply chains transparent and ethical?
My advice would be simply to start making a change even if the impact is small. Start with one supplier or focus on one element of the collection and then go from there. I have experienced numerous companies wanting to uproot and restructure all their existing practices and suppliers at once, despite this being very difficult to successfully achieve.
Nudie Jeans Co. works together with Fair Wear Foundation, an independent, non-profit organisation attempting to improve working conditions in the textile industry. They pay all their workers in India a living wage rather than a working wage, and keep 70% of production in Europe where there are more acceptable wage standards.
The company also offsets some of the inevitable environmental damages by reducing their waste. It offers free repairs on any Nudie Jeans, recommends people don't wash their new jeans for 6 months and encourage consumers to up-cycle worn out jeans rather than throw them into landfill.
Despite not disclosing the source of the leather and wool used in their products, Nudie Jeans Co. gets a big thumbs up from us here at Good On You for taking steps to improve their environmental and labour standards!
At Good On You, we couldn't be more inspired by Nudie Jeans Co.'s efforts to create a more sustainable and ethical fashion industry. If you know of any major brands transforming themselves into conscious companies, we want to hear about it! Check out the Good On You site to browse ratings and discover more brands making a positive impact on our world.