Every week, the Good On You team scours the internet, so you can have easy access to the ethical and sustainable fashion news that matters. Here's everything you need to know this week.
In the know
More than 1,000 representatives from fashion brands, retailers, NGOs, policymakers, and manufacturers returned to Copenhagen this past week for the 2023 edition of the Global Fashion Summit, shares Fashion United. Points around industry collaboration, less talk more action, much-needed regulation, greenwashing, and smarter investment were hashed out at the event.
The 2023 Cotton Ranking reveals that just nine of the major fashion companies are doing the bare minimum to improve sustainability in the cotton sector, including Decathlon, H&M, Ikea, Adidas, Columbia, Marks & Spencer, C&A, Lojas Renner, and Puma. "The remaining companies (89%) are mostly non-transparent, unsustainable, and show little progress towards improving labour conditions," reports Pesticide Action Network UK.
Guest author Laura Syrett investigates the fashion industry's disjointed supply chain for Just Style, reporting that "consumer demand for sustainable fashion is also increasing and gradually engineering a more joined up approach by the industry."
"It's the latest controversy to hit the tricky relationship between influencers and fast fashion," says Charley Ross for Grazia in a piece outlining the recent SHEIN influencer trip that has seen both the brand and attendees facing backlash across the web. "The controversy straddles two problems: the prevalence of fast fashion brands like SHEIN and the human rights violations and environmental issues that they stand accused of causing, as well as the fact that influencers are being used as brand ambassadors, but presented as objective reporters or 'investigative journalists' as attempts to hide their bias and the other issues underneath the surface."
'Good' and 'Great' news
Every week we publish news and product highlights from highly rated brands that have been assessed by our rigorous ratings system. Using our codes and links may earn us a commission—supporting the work we do. Learn more.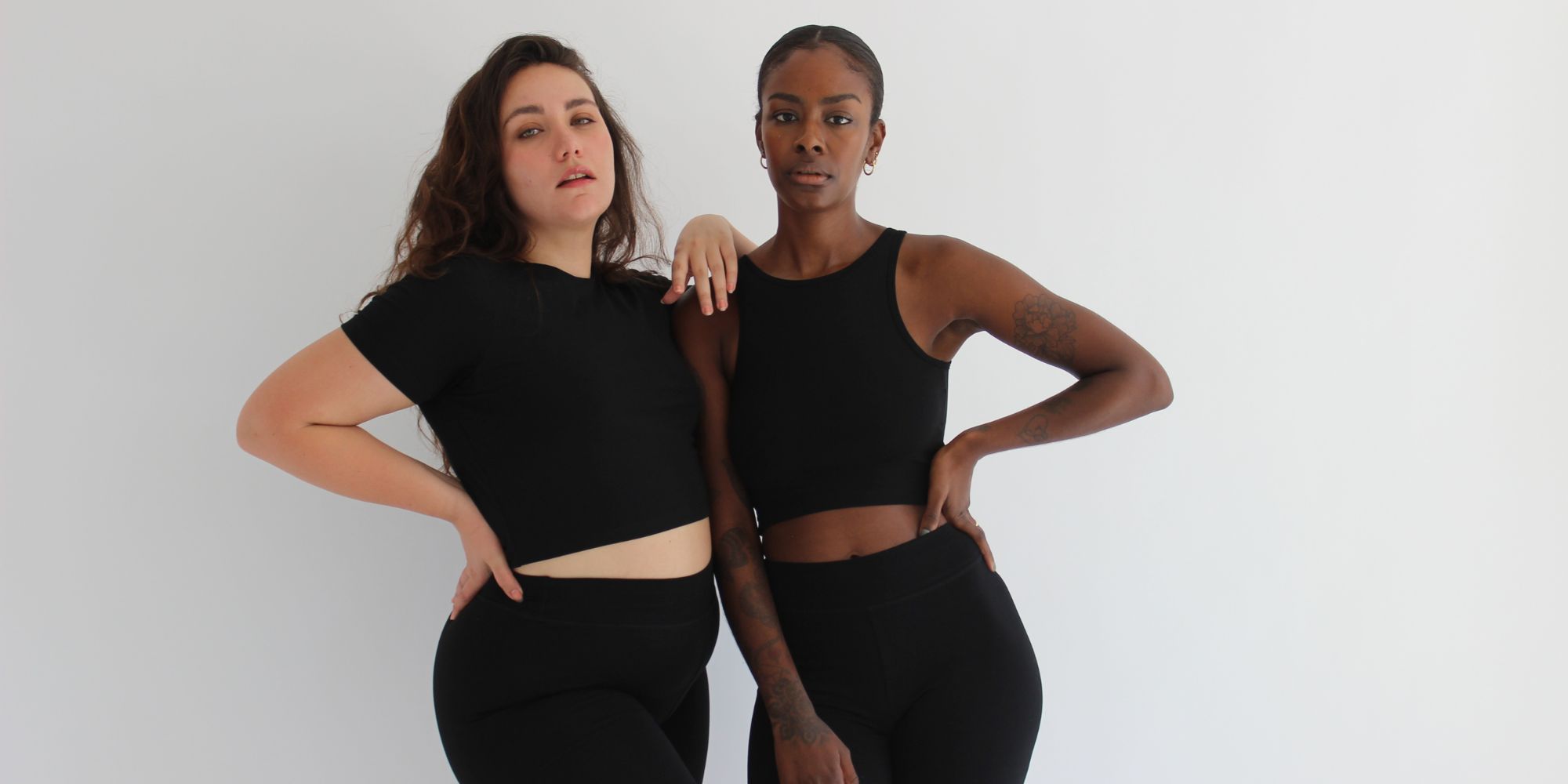 A year in the making, Pantee have just launched their Not Basics collection: high quality basics that are a far distant relative of the "good for one wear" fast fashion basics we're sadly used to. Made from GOTS certified organic cotton, Pantee's new Not Basics collections features all your favourite wardrobe staples from tank tops to bodysuits, leggings to flares. Available to shop now in sizes XS-3XL.