This is a sponsored article about a brand that was independently assessed by our rigorous ratings system. We're proud to only collaborate with "Good" and "Great" rated brands. Learn more.
With Neem, you don't have to sacrifice style to live ethically. Meet the menswear brand designed with our future in mind and the knowledge that our choices can lead to a positive outcome. 
Be part of something bigger with Neem
The world is suffering from a pretty serious condition—fast fashion. One of the most harmful business models of our time, fast fashion is responsible for harming the environment, exploiting workers, and mistreating animals across the world. As conscious consumers, we crave a better way.
That's where sustainable fashion and brands like Neem come in—the antidote to fast fashion.
Inspired by the healing properties of India's Neem tree, this "Good" rated menswear brand was launched in London in 2021 by Nick Reed, whose mission was simple: to produce men's clothing made with care.
I do believe you should demand more from the brands who make your clothes and that whatever you wear should be comfortable and versatile.

Nick Reed – Founder
Reed has undoubtedly succeeded. His brand creates menswear in a modern work style that doesn't cost the earth. "Elegant, smart yet comfortable, and still relaxed menswear that is designed for the office but can be worn at home."
Neem embodies an intelligent style that employs innovative, functional, low-carbon design expertise to craft the most flattering and comfortable pieces for your wardrobe. "Style that does all the work for you. Style that comes at a fair price, thanks to a seamless direct-to-you approach. Style for now, forever, and anywhere." Let's take a closer look.
Sustainability in simplicity
Using lower-impact materials is a core part of sustainability in a fashion brand, and not all materials are made equal. Coupled with choosing fabrics that leave a lighter impact, Neem designs styles made with one main fabric, meaning they're much easier to dispose of at end-of -life.
Neem keeps things simple by using three yarns across its products, all of which are traceable to the farm. Their range includes regenerative cotton grown in Turkey, recycled cotton from Spain, and ZQ Merino wool farmed in New Zealand.
"We also run life cycle assessments on all products and offset our scope 3 emissions in three projects around the world. We work with makers that use a proportion of or are fully clean energy run, including biomass and solar."
Circular by design
As founder Nick Reed explains, Neem was created as an "antiseptic" for fast fashion; "to produce men's clothing that has been made with care, a result of a transparent supply chain with the safeguarding of our environment as the focus. Neem products last longer and when they are worn, can be returned and recycled."
Focussing on end-of-life solutions is crucial for the future of our planet, and designing recyclability and biodegradability into the products from the get-go makes a complex issue quite simple:
Use the high-quality products for as long as you can.
Repair them as needed (a service Neem offers directly).
Return them to Neem for responsible recycling when you're done with them.
This circular approach rejects the harmful take-make-waste model and infuses sustainability into the clothes from the start.
Shop our editors' 6 favourites from the collection
Neem's overshirts and t-shirts are wardrobe staples worth investing in. These layering pieces can be worn in multiple ways and styled all year, embodying the "smart yet dishevelled" look the brand is known for.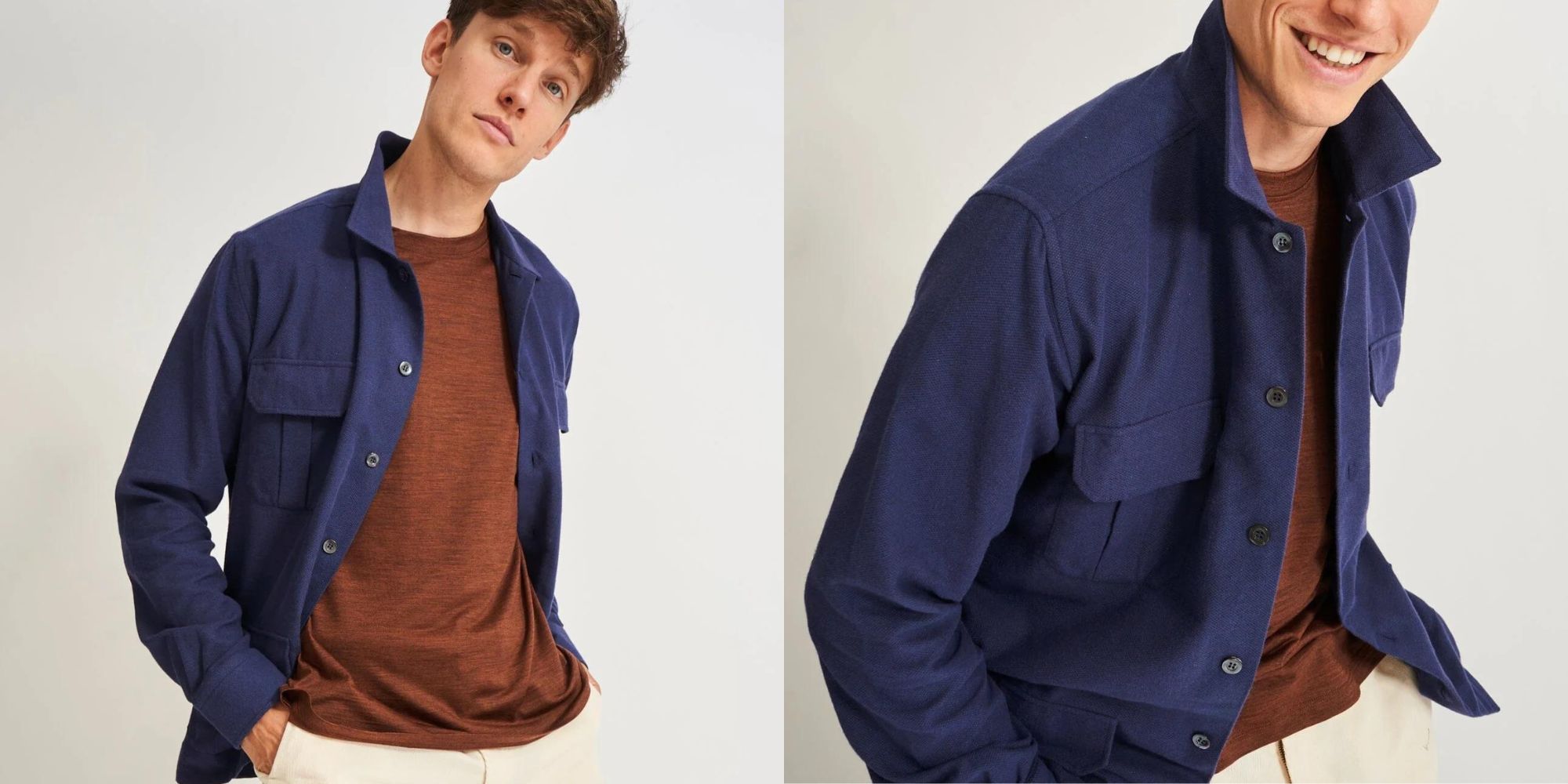 The navy men's flannel overshirt is a versatile garment that blends style and sustainability effortlessly.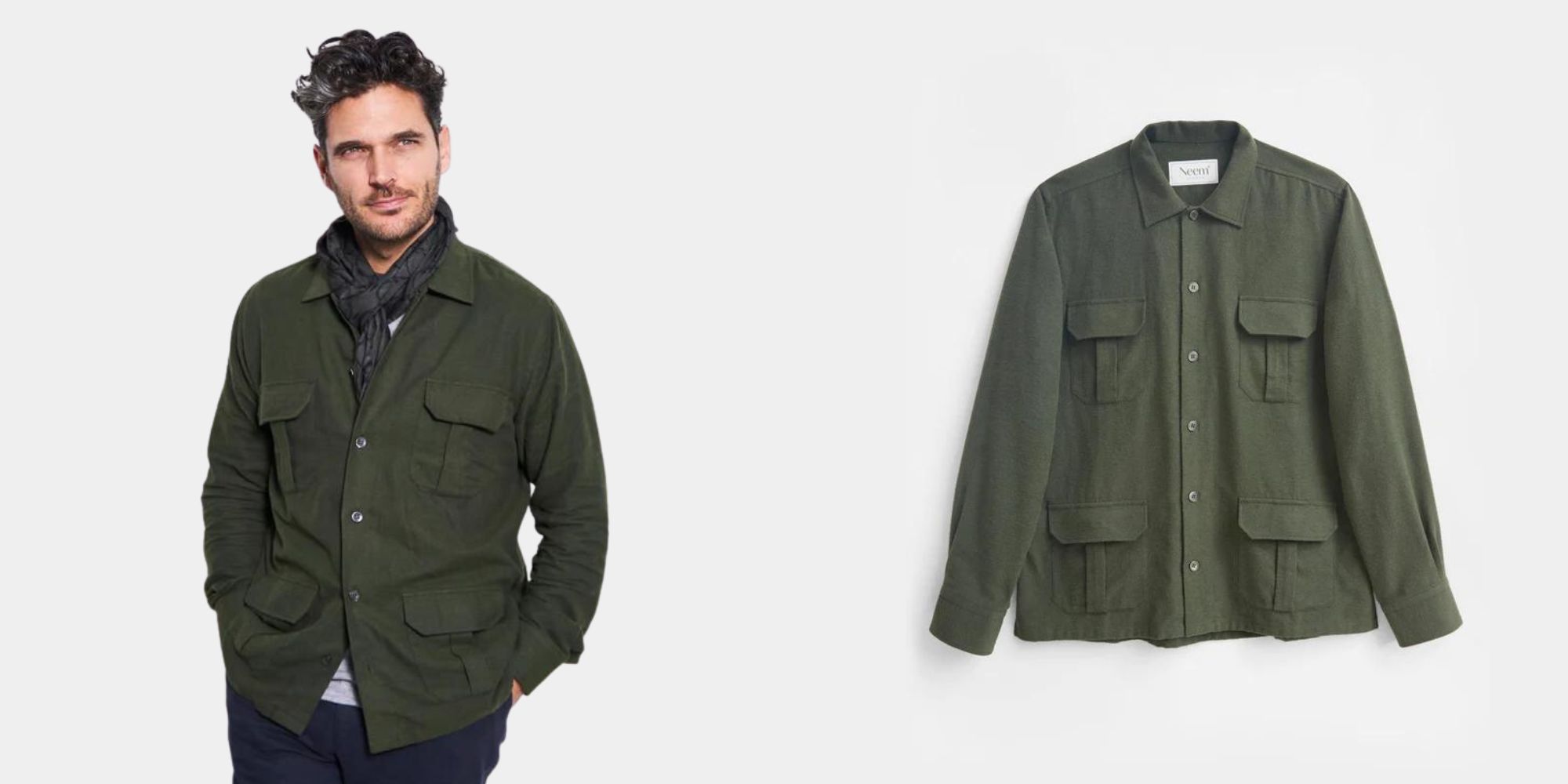 With a modern cut-away collar and four spacious pockets, this shirt exudes a polished yet casual vibe, ideal for a range of occasions.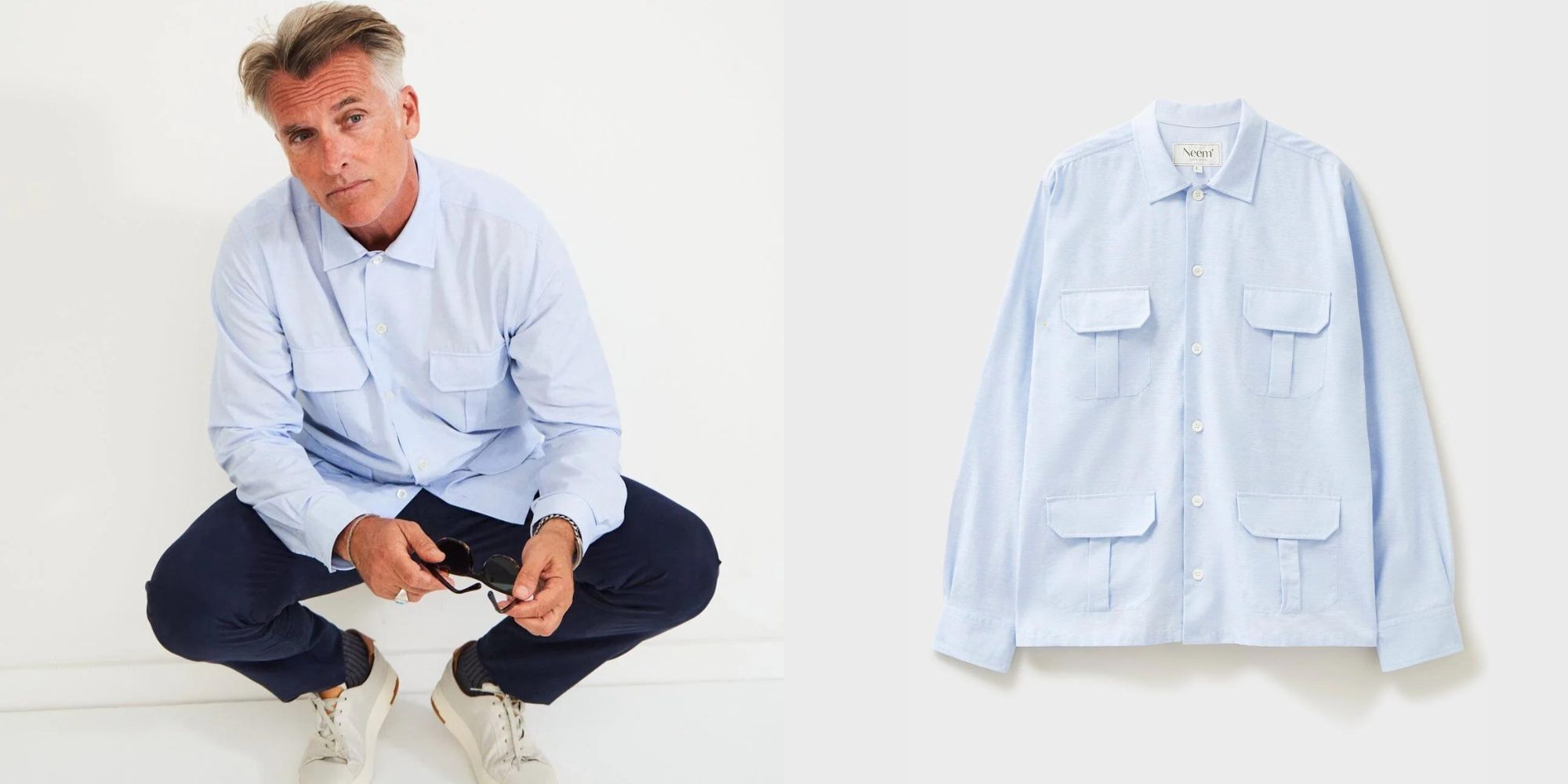 Crafted from 50% recycled and 50% organic cotton, this piece is lower-impact, making it an excellent option for those who prioritise responsible menswear.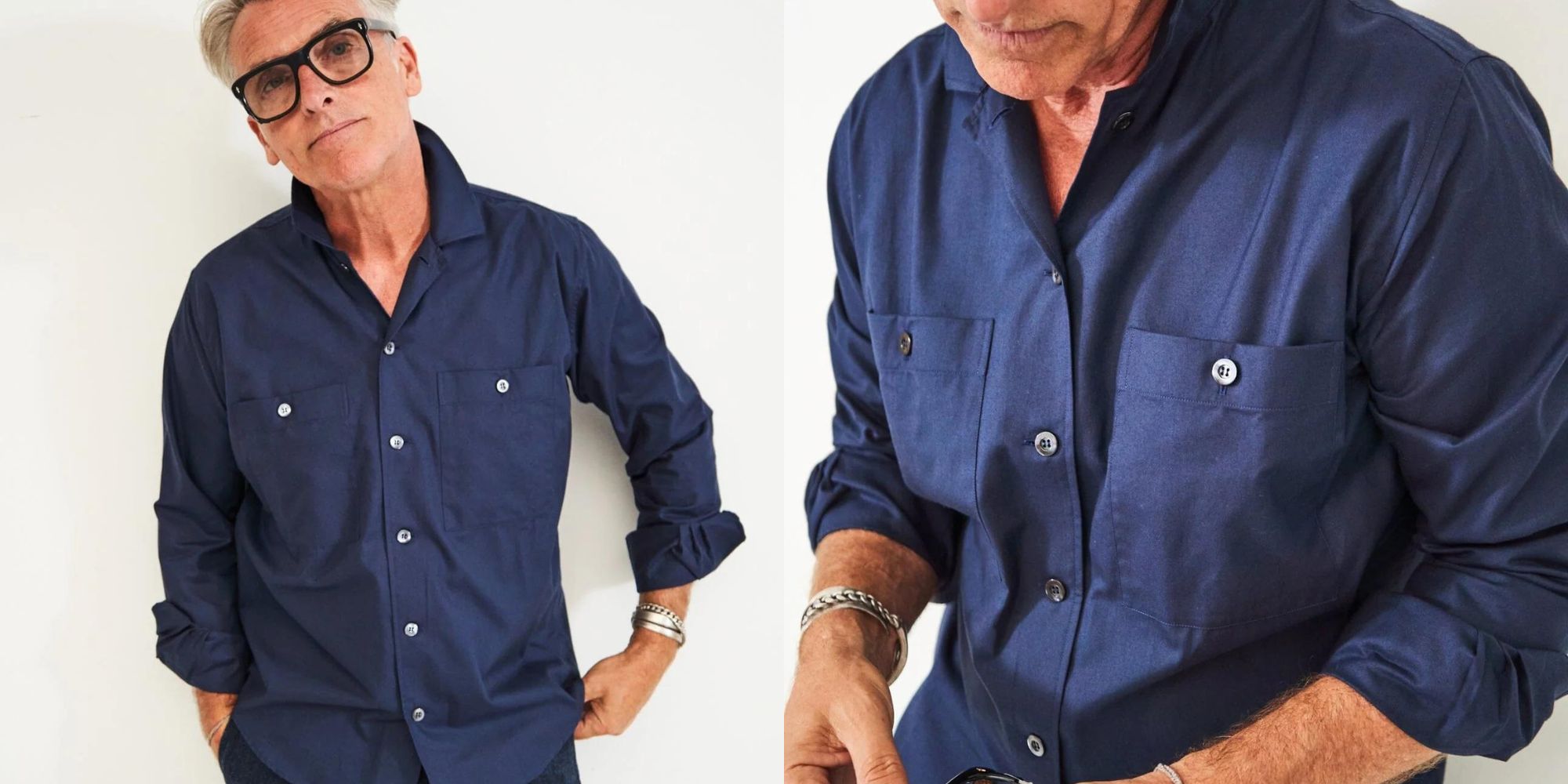 The Neem double pocket shirt features a modern and comfortable collar design. Made from 100% Regenerative Organic Certified™ cotton.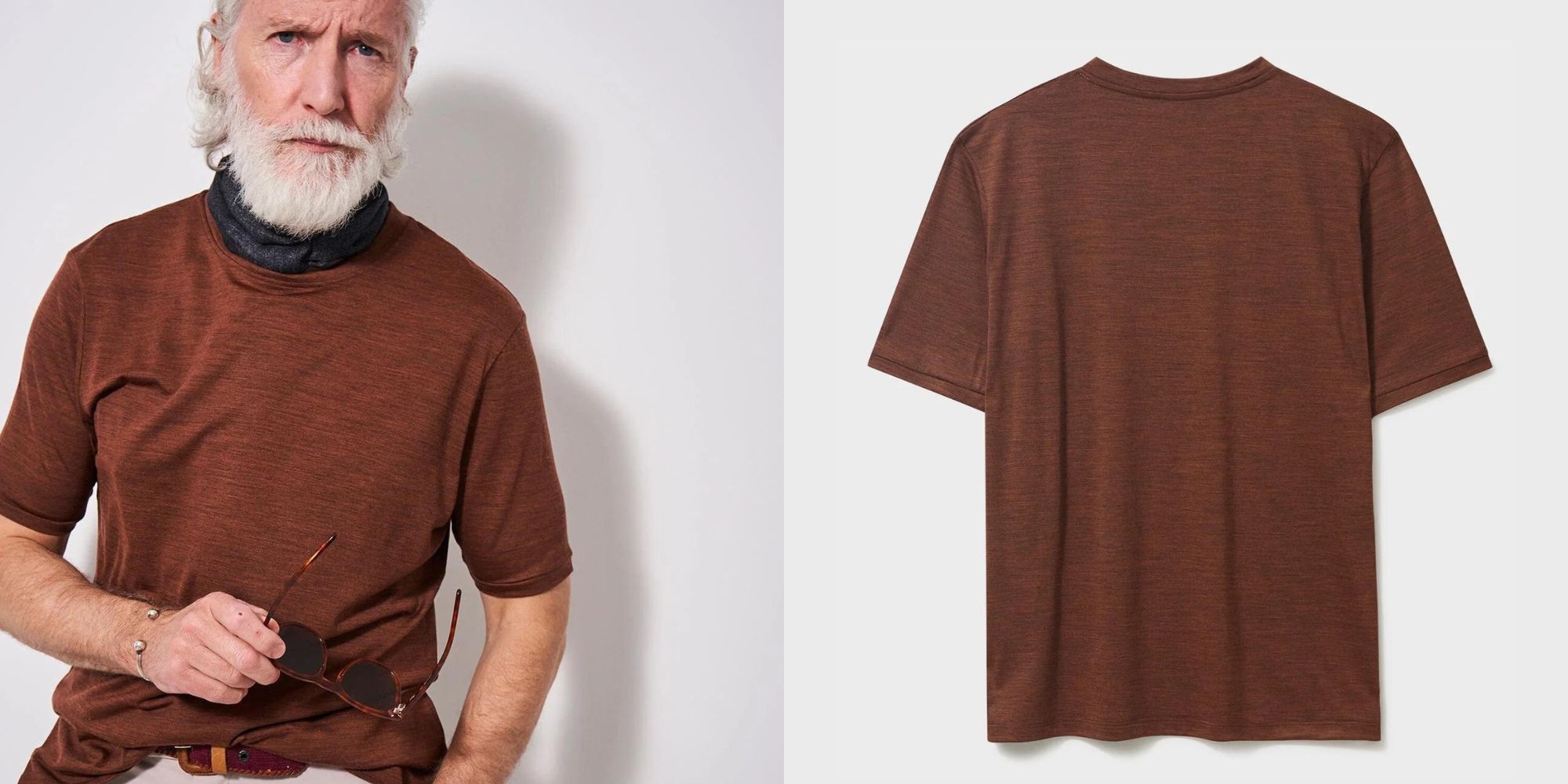 The tee boasts exceptional moisture control and odour-resistant properties, allowing you to wear it for extended periods without frequent washing.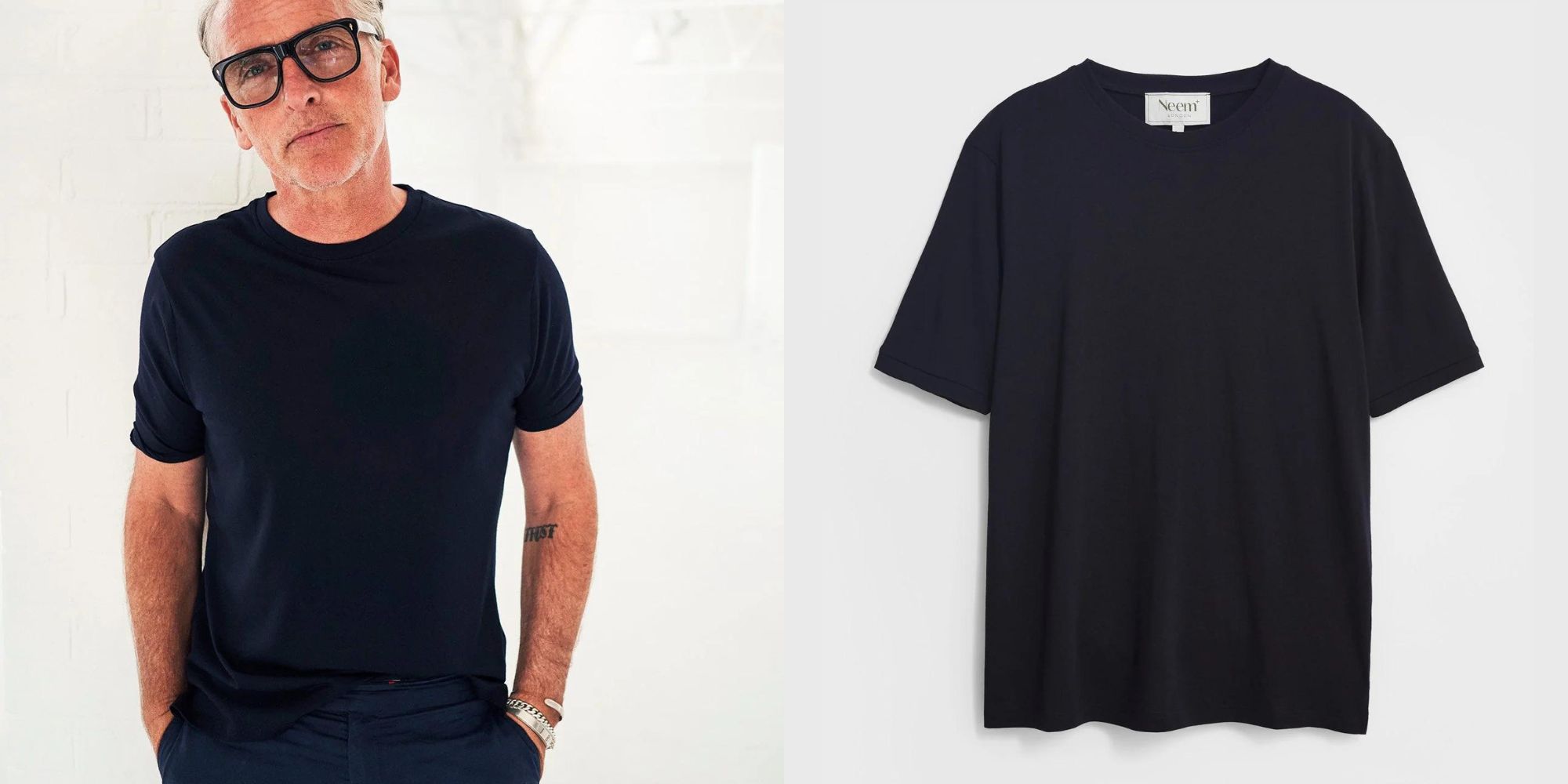 The long-lasting durability makes this t-shirt a perfect choice for the conscious consumer looking for more ethical menswear.