This is a sponsored article about a brand that was independently assessed by our rigorous ratings system. We're proud to only collaborate with "Good" and "Great" rated brands. Learn more.
NAE stands for No Animal Exploitation: the founding principle behind this 'Good' Portuguese brand that creates vegan shoes, bags, and accessories from organic and recycled materials. NAE's mission is to create ethical and sustainable products that empower people to stay stylish all while leaving a light footprint on the earth and its inhabitants. Read on to discover one of our favourite vegan brands making a real difference!
The origin story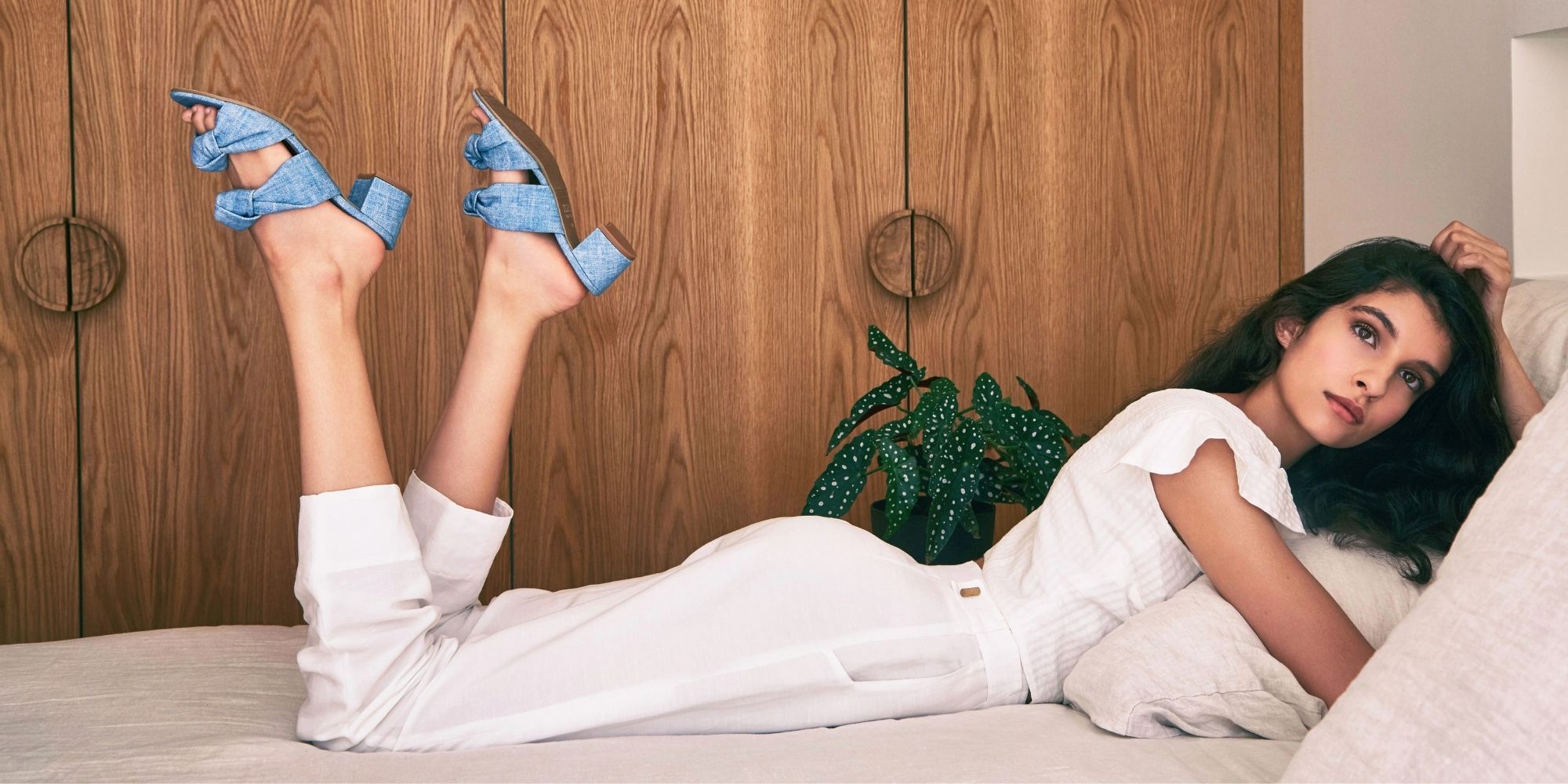 NAE was created in 2008 in Lisbon, Portugal. Portugal is known around the world for its artisanal footwear, but the footwear industry is often rife with exploitation of both human and non-human animals. The team at NAE were driven by a personal need and duty for reducing the horrific impact on animal lives, so they created a brand that removes animal products from the equation altogether!
What drove us to this adventure and this amazing journey was mostly the need for a vegan and ecological alternative for shoes and accessories in the market, but also the satisfaction of contributing to the fashion industry in a more ethical and sustainable way.

Paula Perez – Co-Founder
It has been a long learning journey for NAE since its inception. The brand strives every day to curate products based on slow fashion, where everything is about quality over quantity. "Every single day we learn new things about this kind of industry and how we can contribute positively." Today, the team feels more grateful than ever for the NAE community, clients, and friends, as they inspire consistent innovation and evolution for the brand.
The three pillars of NAE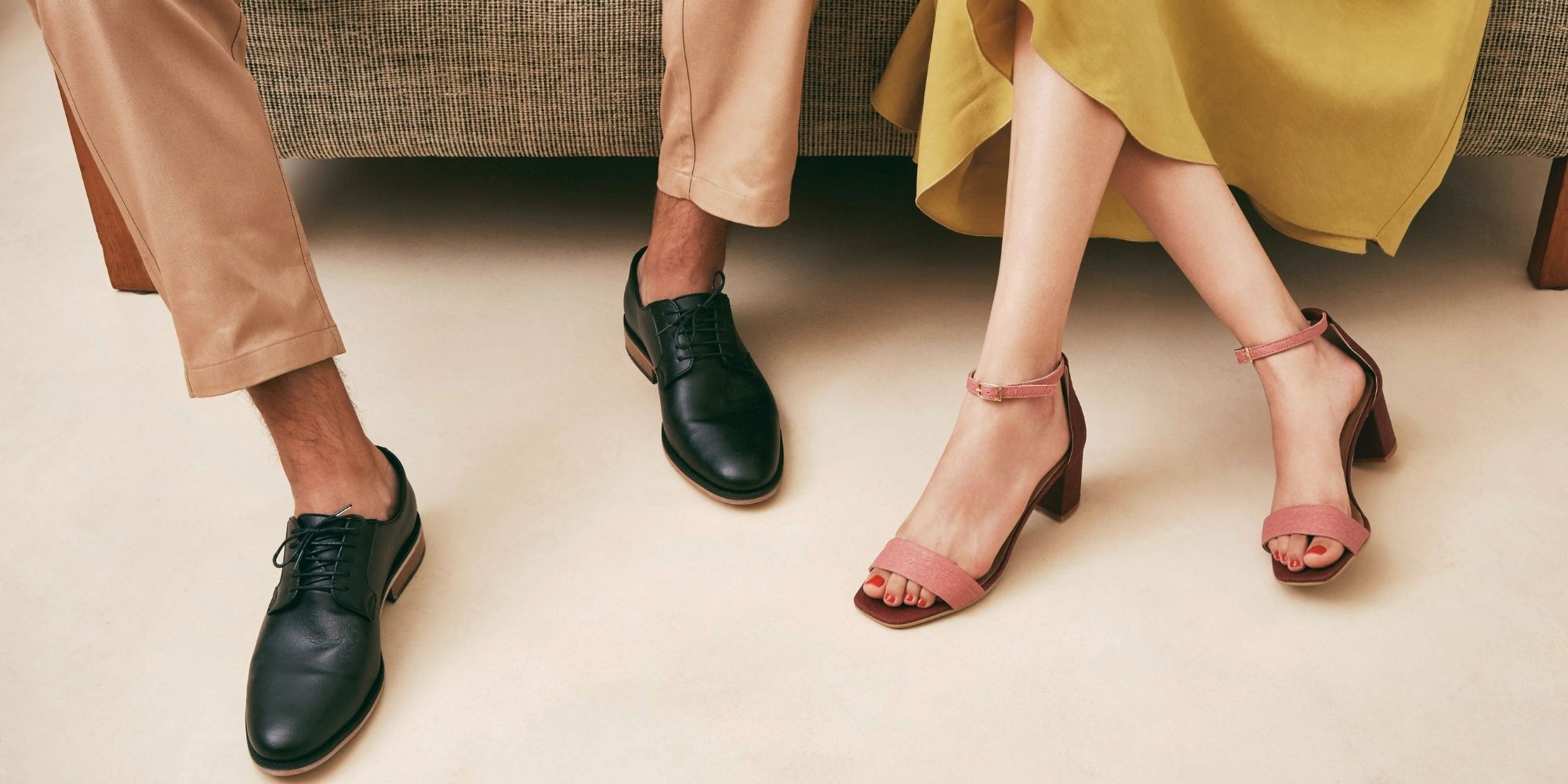 You can feel good about buying from NAE knowing that you will receive a truly ethical and sustainable product. There are three key ways NAE ensures the shoes and accessories that get to your door are having the minimal impact possible:
Eco-friendly
It's simple: every NAE product is environmentally friendly. The gorgeous shoes and accessories are all made with ecological, sustainable, and recycled materials. NAE keeps up with all the latest fabric innovations, and its collection features everything from pineapple leaf fibre to cork, recycled PET plastic to GOTS certified organic cotton. "We are always looking for the best material options, without compromising the quality and durability of our shoes."
Animal-approved
"Cruelty is not an option for us," says NAE. None of the brand's products are made from animal skin, fur, or other animal by-products, meaning it only uses synthetic and plant-based materials. This is fantastic news for vegans and others interested in vegan fashion, knowing their purchases aren't contributing to the suffering of the furred, feathered, and scaled friends we share our planet with!
Made in Portugal
NAE is made in Portugal, for the world. While the brand offers (free!) worldwide shipping, it ensures products are made locally in Portugal or Spain in certified factories. That way, the brand can ensure that labour conditions are respected. "The proximity that we have with the factories and the constant communication gives us the trust that we need to do our job. We like to work on a transparency basis."
Our 6 favourite items from NAE
On March 6th, NAE launched its latest collection for SS21. The collection was inspired by minimalism: "Less is more, so we wanted to approach our clients' closets with intentionality." The team decided to aim for an array of shoes and designs that fit the lifestyle of their customers, filled with high quality pieces they will love, but mostly that will last many years to come. Below are our favourite items from NAE SS21 and the ongoing collection! Find women's, men's, and unisex options to suit your needs.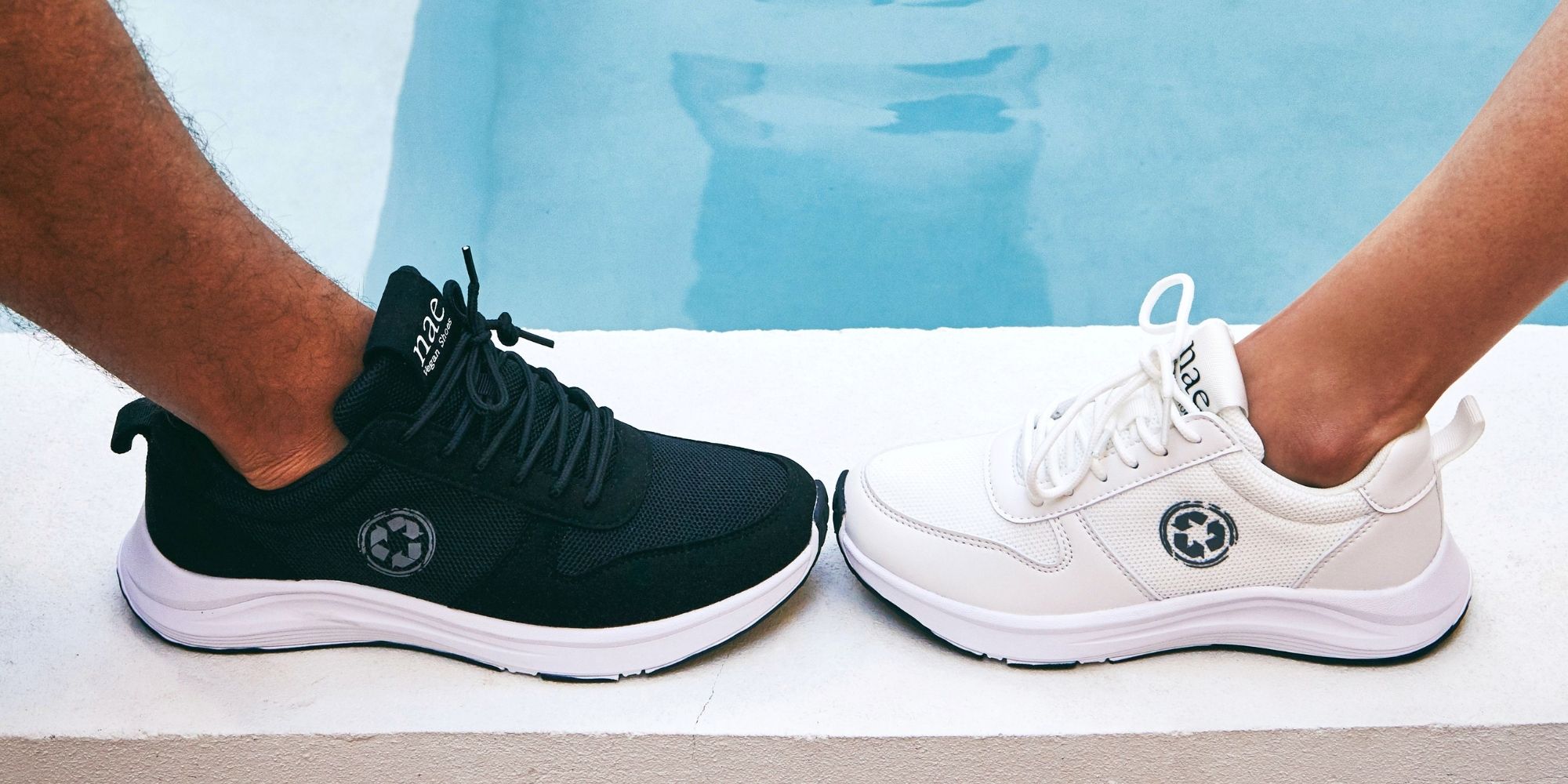 For a basic black or white sneaker to take you from the dog walk to the race track, these recycled PET vegan sneakers have you covered. They are unisex and feature a cute recycle logo on the side!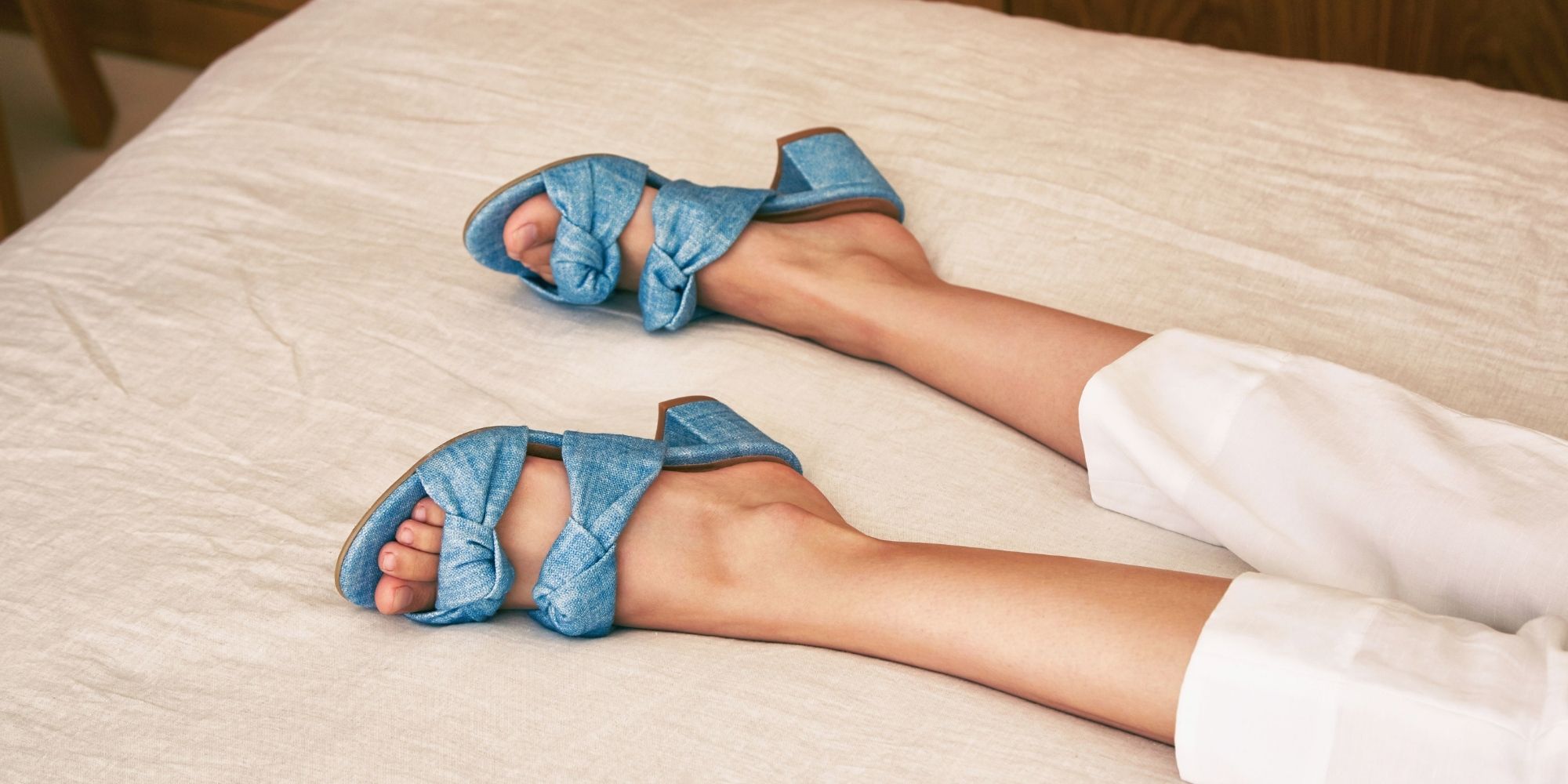 Gone are the days of samey, daggy vegan footwear. These block heel sandals are fashion-forward, featuring two delicate knots on the top. They are made with GOTS certified organic cotton and OEKO-TEX STANDARD 100 certified microfibre which helps prevent the development of odours. Find them in blue and beige.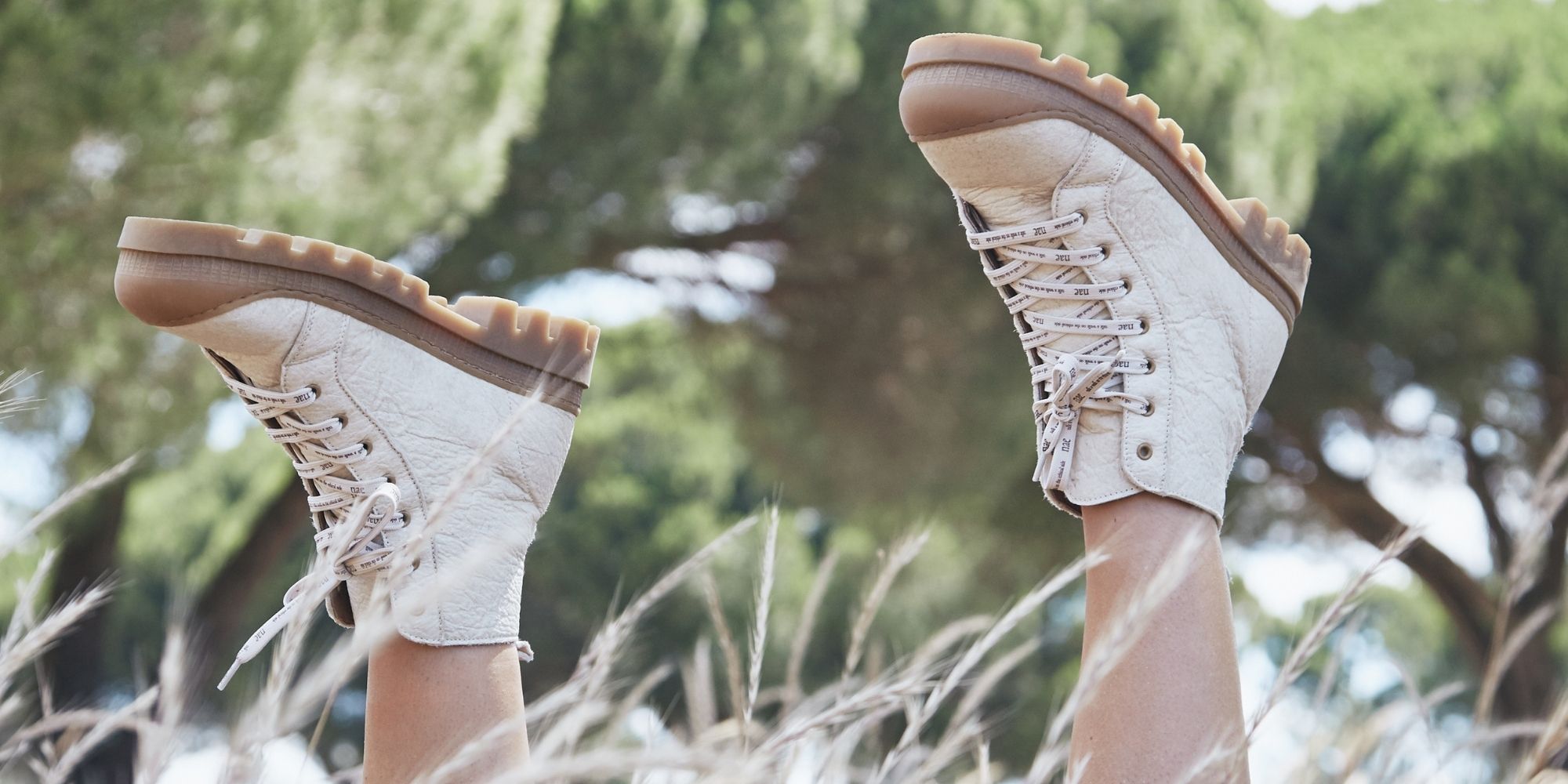 One of our all time faves from NAE's ongoing collection are these sustainable Piñatex boots! They are unisex and come in this lovely off-white colour, or go back-to-basics with the black shade.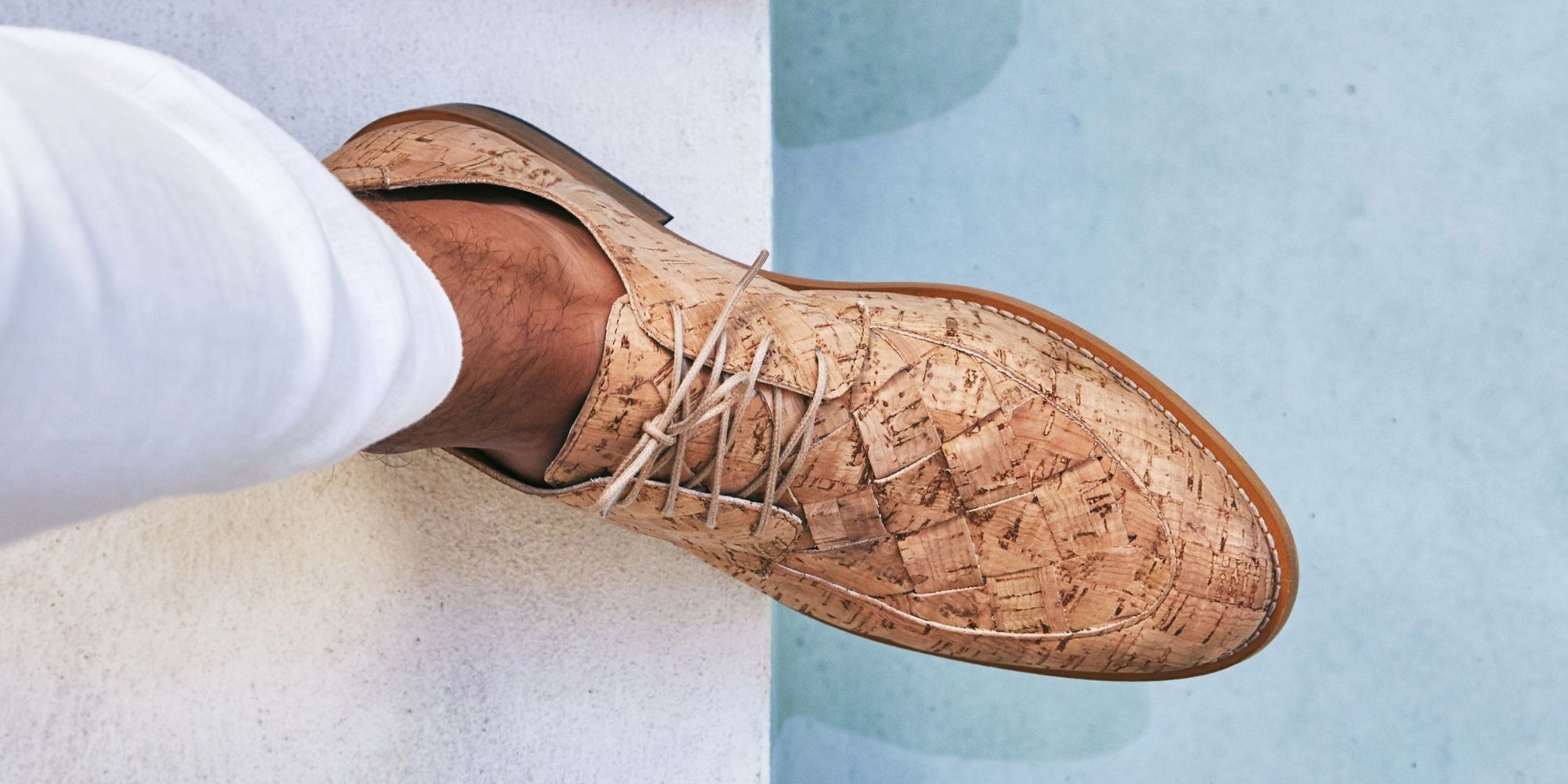 It's shoes like this that make cork cool. Cork is a renewable, eco-friendly material and makes for breathable, water resistant shoes that are bound to turn heads and spark conversations!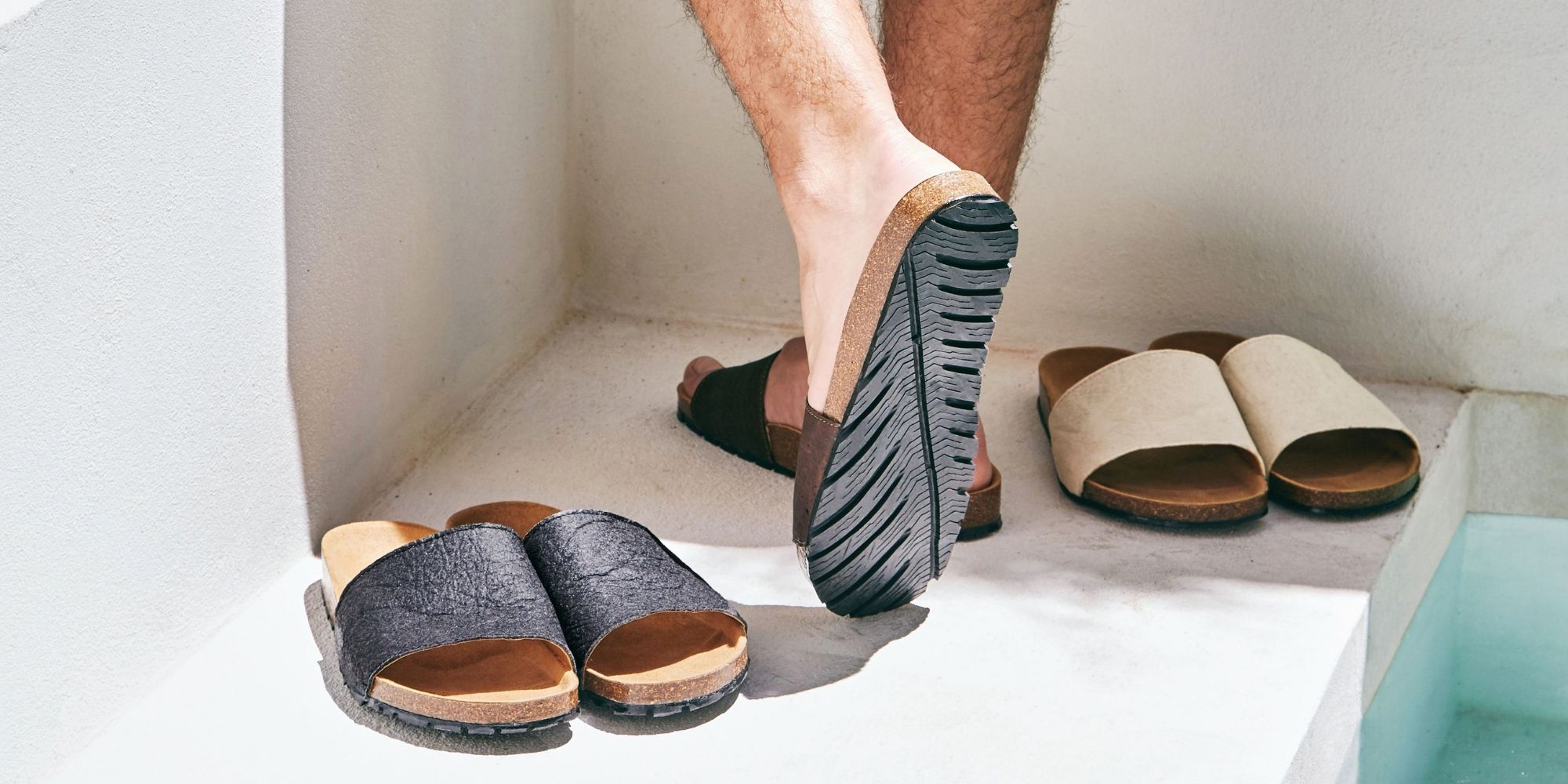 Did someone say unisex vegan sliders?! Slip into something comfy and minimalistic, made from sustainable pineapple leaf fibre and available in black, off-white, and brown.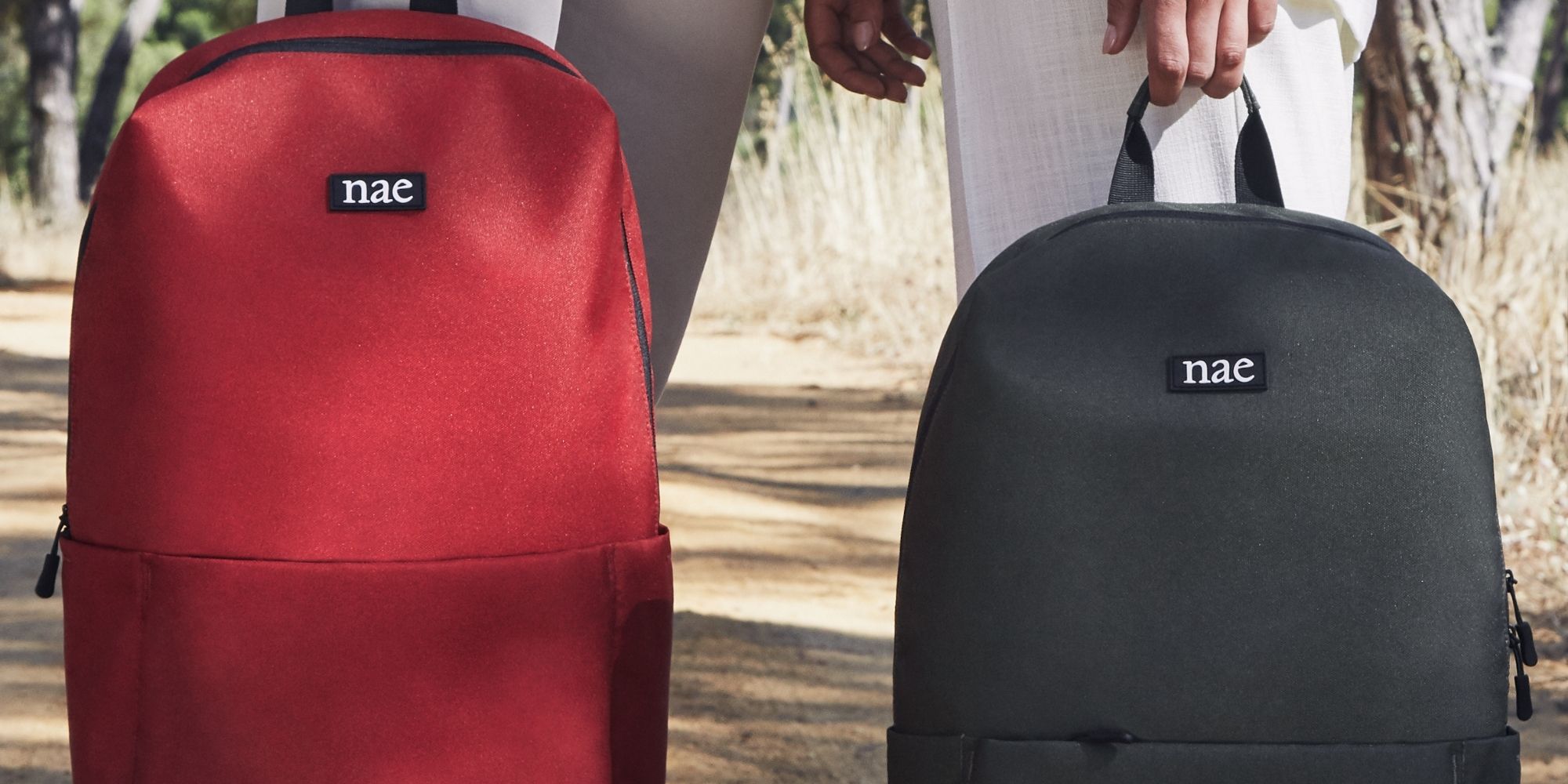 We couldn't leave the list without one of the stunning vegan accessories from NAE! How cool are these recycled PET plastic backpacks? They feature a minimalist design and padded laptop compartment, and are even water resistant. You can find red, grey, and green versions.