This is a sponsored article about a brand that was independently assessed by our rigorous ratings system. We're proud to only collaborate with "Good" and "Great" rated brands. Learn more.
If anyone ever tries to tell you sustainable fashion is bland, show them a Mashu bag. These cruelty-free and eco-friendly bags are unique and fashion-forward statement pieces designed to last for many years to come. Read on to discover why this innovative London-based accessories brand is one you won't want to miss.
We believe a good product is judged not only by its looks but equally through the way it was created.
How it all began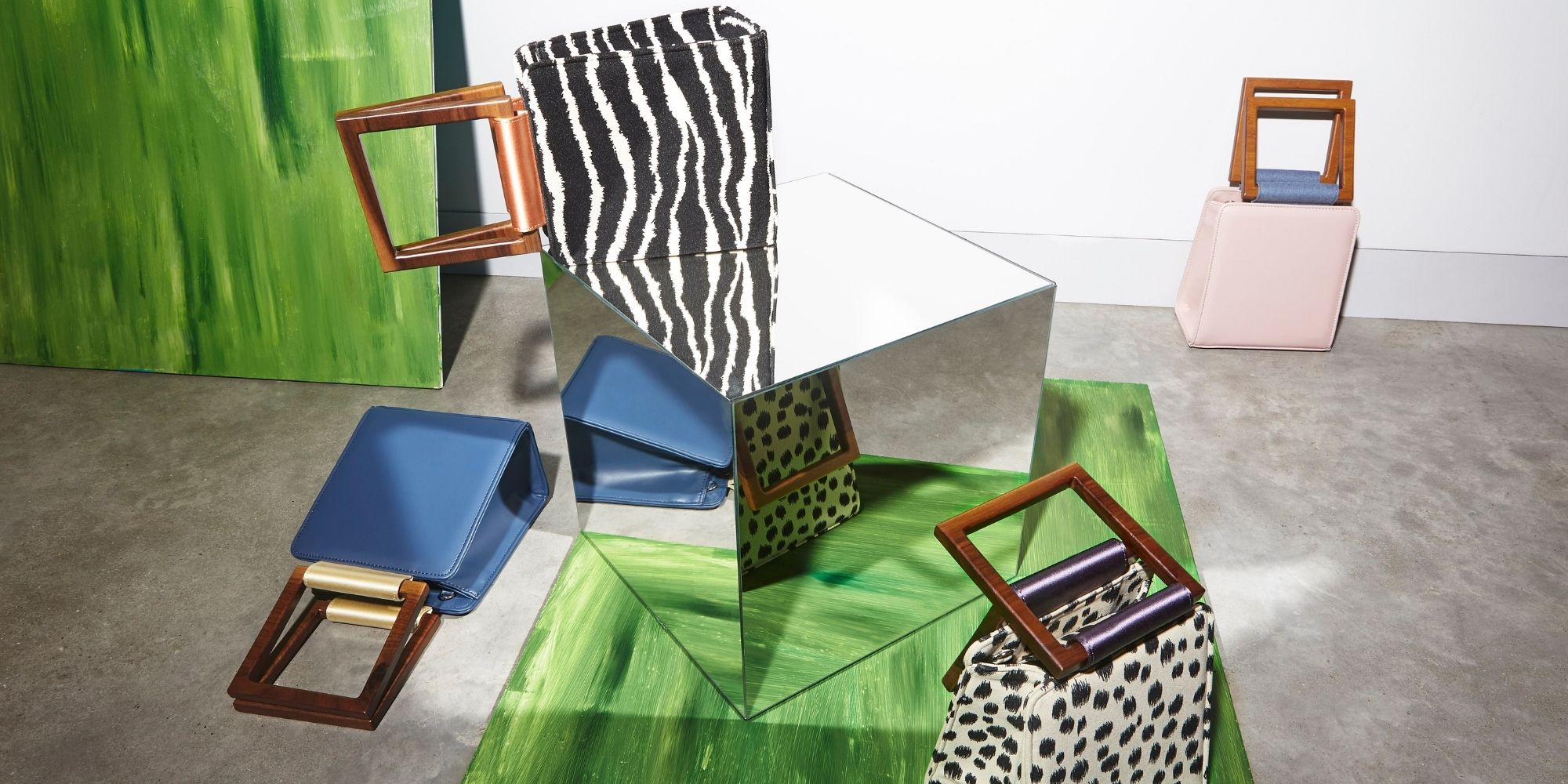 London-based designer Ioanna Topouzoglou worked at a number of accessories brands early on in her career and was exposed to leatherwork day in and day out. It was around that time she decided to stop eating animal-based products, both for ethical and sustainable reasons. "Almost immediately I felt an urge to align my work with my values, and wanted to work for a brand that prioritized planet and animal welfare," she says. There were so few options, she decided to start her own!
Mashu was born in 2018 because Ioanna wanted to create beautiful and cool bags that don't harm animals, humans, or our planet. "Through launching Mashu, I wanted to make a difference in the industry, and demonstrate that style didn't need to cost the earth." Inspired by Art Deco interiors and objects along with Cycladic and contemporary architecture, these stunning pieces are designed in London and made by expert artisans in Greece. We checked in with Ioanna on what inspires her to push her brand to more sustainable heights every day: "We are aware of the huge impact the fashion industry is having on our planet and its inhabitants. Mashu is committed to drive change through best practice, ensuring our environmental impact is as small as possible through our production, materials, and entire supply chain."
I started my brand because I wanted to create a difference in the industry. I truly believe that ethical and sustainable fashion is the future.

Ioanna Topouzoglou – Founder
Do no harm with a meaningful Mashu handbag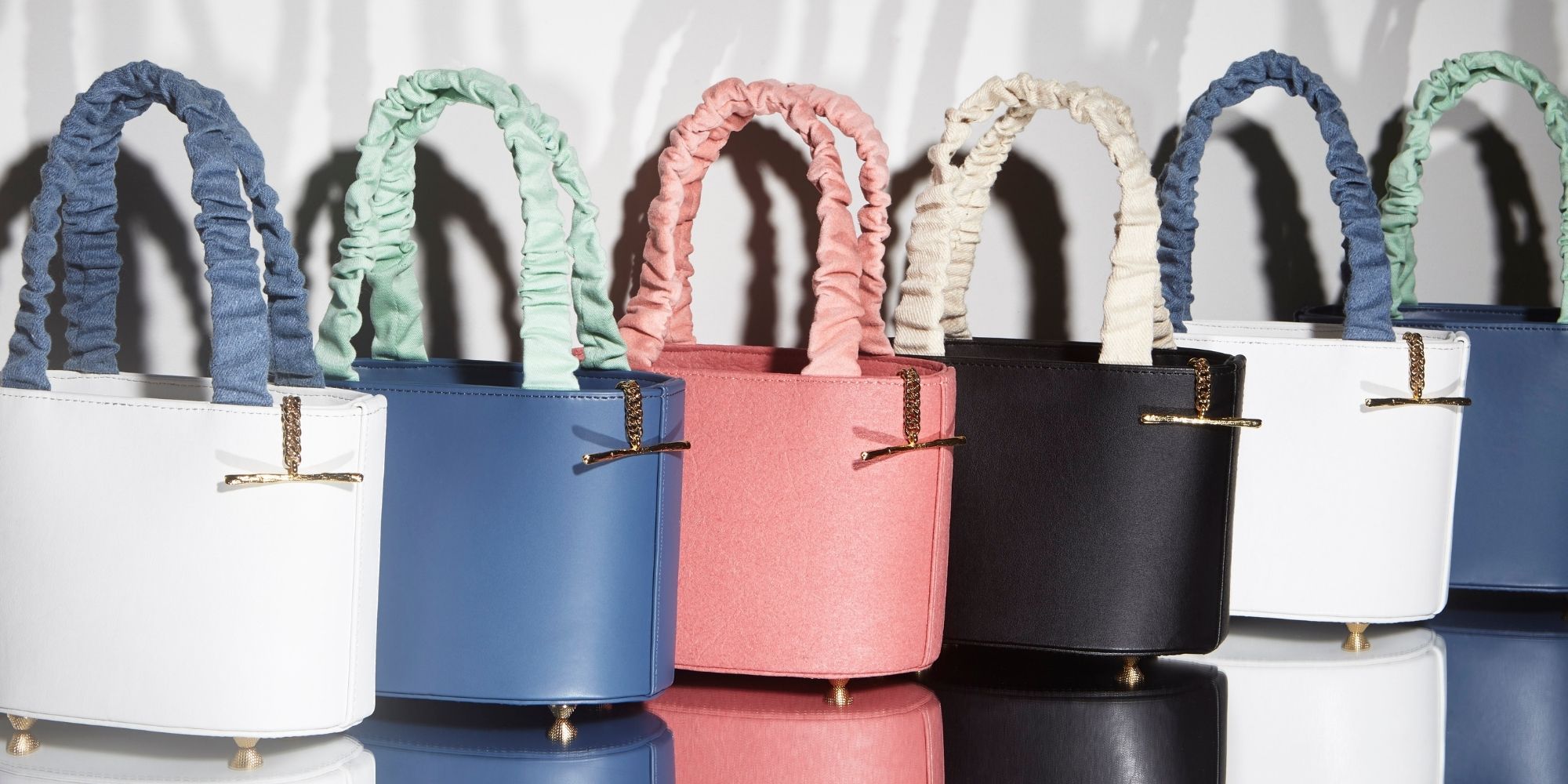 Mashu is one of those labels that recognises the ethical and sustainable fashion space consists of a trinity of 'people, planet, and animals', and that a balance is needed to address all three areas to ensure as little harm as possible. Here are just some of the ways Mashu stays true to its word and creates the perfect handbags for the conscious consumer!
Conscious materials from top to bottom
We mentioned Mashu's innovation earlier, and the best example is in its materials! An entirely vegan and cruelty-free brand, Mashu is invested in "choosing the right materials." Ioanna says this is at the forefront of each collection, in many ways the most crucial part of the design process and the business model.
The brand prioritises and sources materials based on specific criteria such as organic, plant-based, recycled, circular, and of course, cruelty-free. "We choose materials based on the conservation of natural resources and focus on finding responsible suppliers who have similar values to us." Crafting beautiful bags with everything from cactus leather (Desserto) to cork, pineapple leather to hemp, and even repurposed wood handles, Mashu's collection is a veritable buffet of conscious choices for your next investment piece.
Compassionate production along the supply chain
"Our handbags are made in Athens, Greece where we work with local artisans who put a lot of care and passion into each item they make," says Ioanna. Mashu makes a point of partnering with family-run businesses and individual crafters where possible, with the majority of components produced locally in Athens. "The exception is our fabrics, which are mostly sourced within the EU, and our chains which are sourced and made in Italy."
Mashu values its relationship with its makers and fosters a safe and fair environment where they are free to practice their craft. "Our aim is to support many more artisans through our brand, and continue the mission to support craftsmanship and handmade products over mass production."
Capturing the finer details
Speaking of the finer things in life, what about the finer details of running a sustainable brand? Mashu strives to improve every season and now offers better packaging. Your bags will come to you in recycled and recyclable boxes, OEKO-TEX certified cotton dustbags, FSC-certified tissue paper, and biodegradable packing tape made with natural and vegan glue! To clean up its carbon footprint, Mashu offers free worldwide carbon neutral shipping, and for every bag purchased, it partners with Treeapp to plant five trees.
You can even explore the environmental impact of your bag through the Compare Ethics panel on each product page. For example, the new Desserto bag saves 610.6km of driving C02 emissions and 198g of waste from landfill!
Looking to the future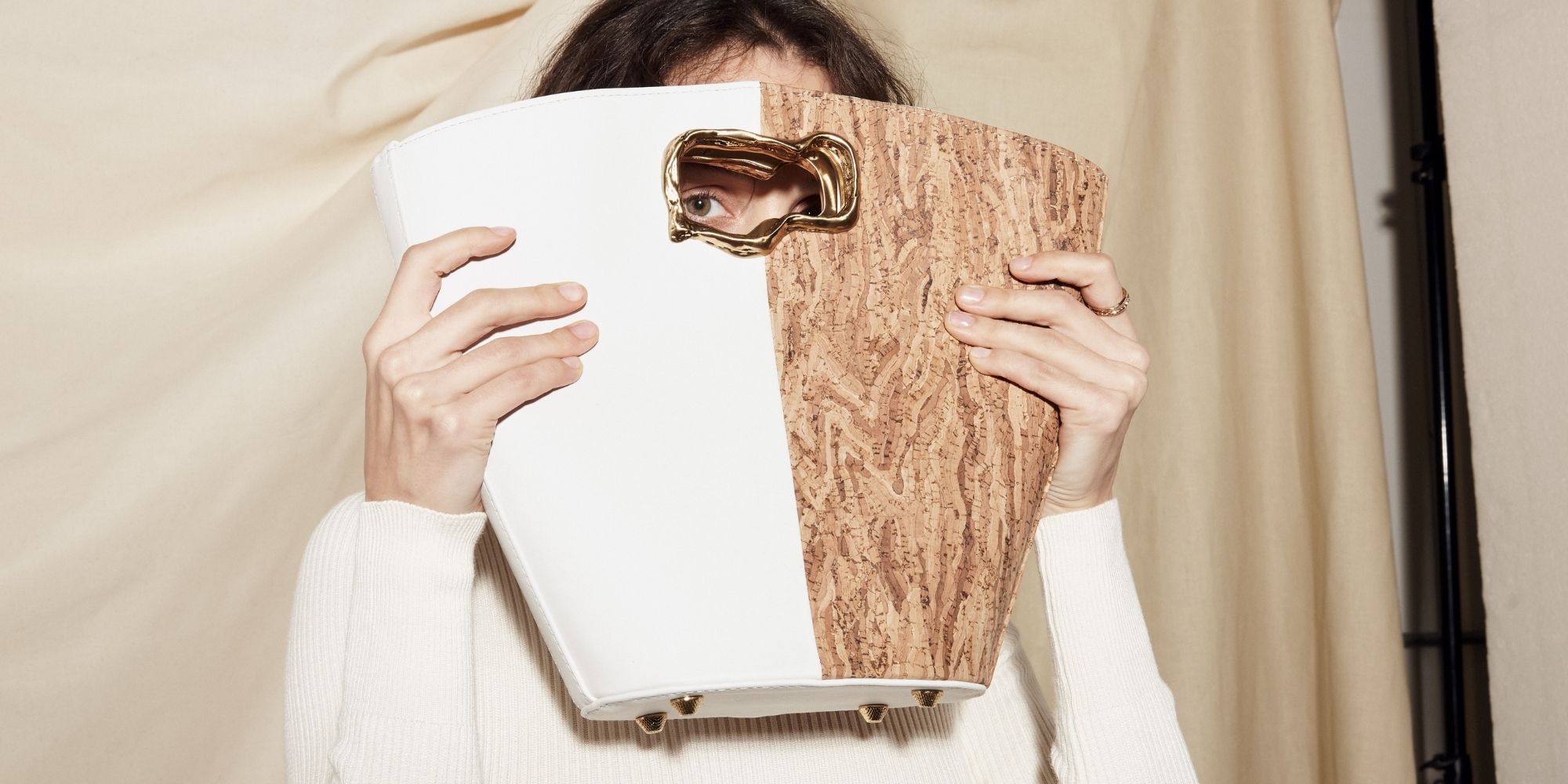 Although Mashu is already going above and beyond most brands in the luxury handbag space, it still has plans to further reduce its footprint and bring us the best bags it possibly can. Its future goals in production include introducing zero-waste patterns, using 100% circular and recycled materials, and eliminating all virgin plastic. It wants to give back to the community by incorporating more local artisanal skills in Greece, donating proceeds to environmental and animal welfare NGOs around the world, and facilitating community beach cleanups in Greece and the UK. Last but certainly not least, it aims to become an entirely carbon neutral company. Bravo, Mashu!
Be sure to follow the brand on Instagram and keep your eye out for an exciting announcement coming soon!
Our 4 favourite Mashu statement bags
Step aside, Chanel and Dior, because this is one sustainable luxury bag brand we can't wait to get our hands on! Whether you fall in love with a new piece from Mashu's most sustainable collection yet or a classic staple, here are our 4 favourite bags from Mashu in case you're in the market for the accessory of a lifetime.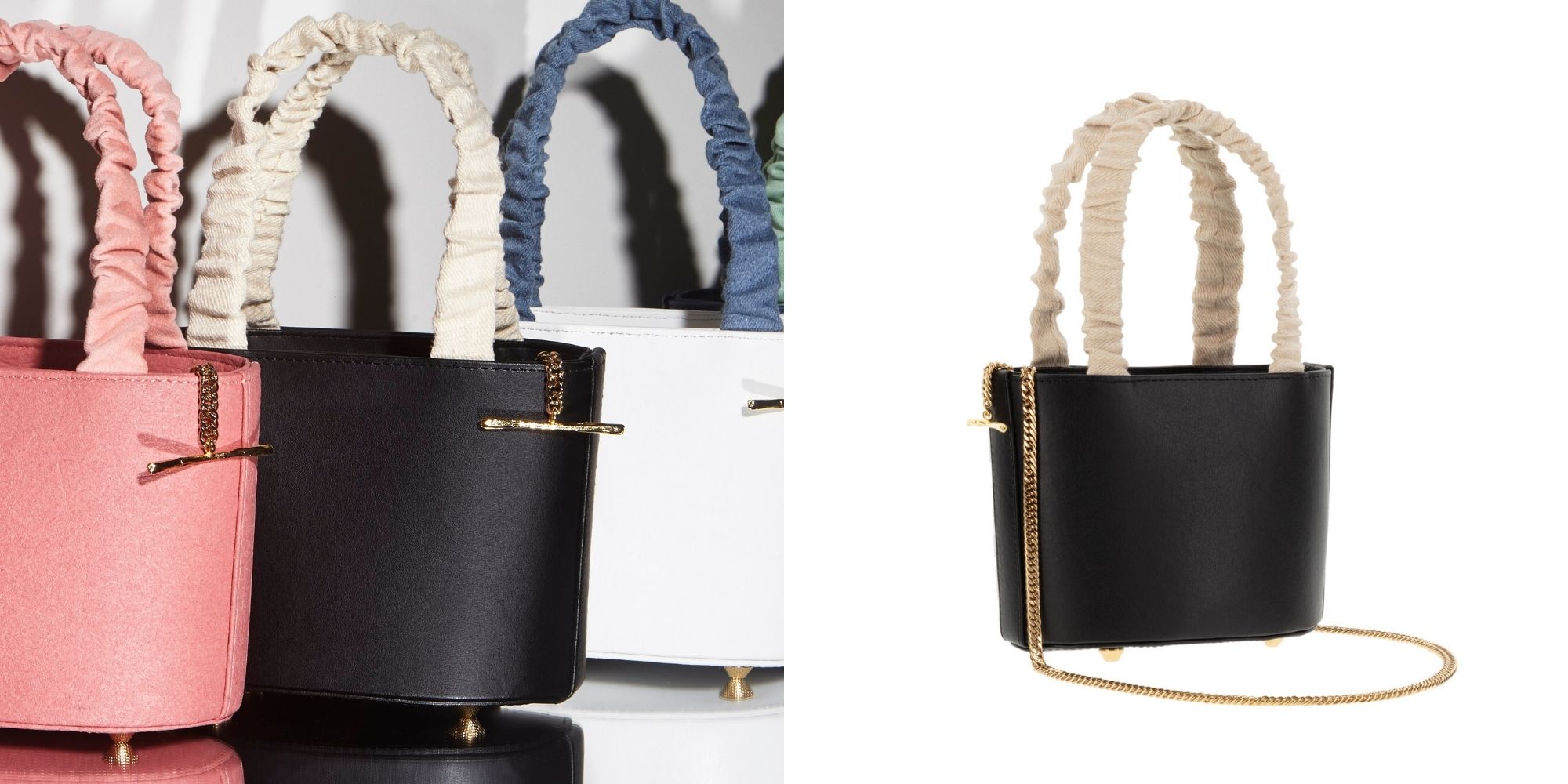 The Sophia has been redesigned to fit more of your essentials, and is now made from an exciting newcomer to the sustainable materials scene, Desserto! Desserto is made from leftover cactus leaves so no plants are killed in the making, and those cute scrunchie handles are 100% hemp.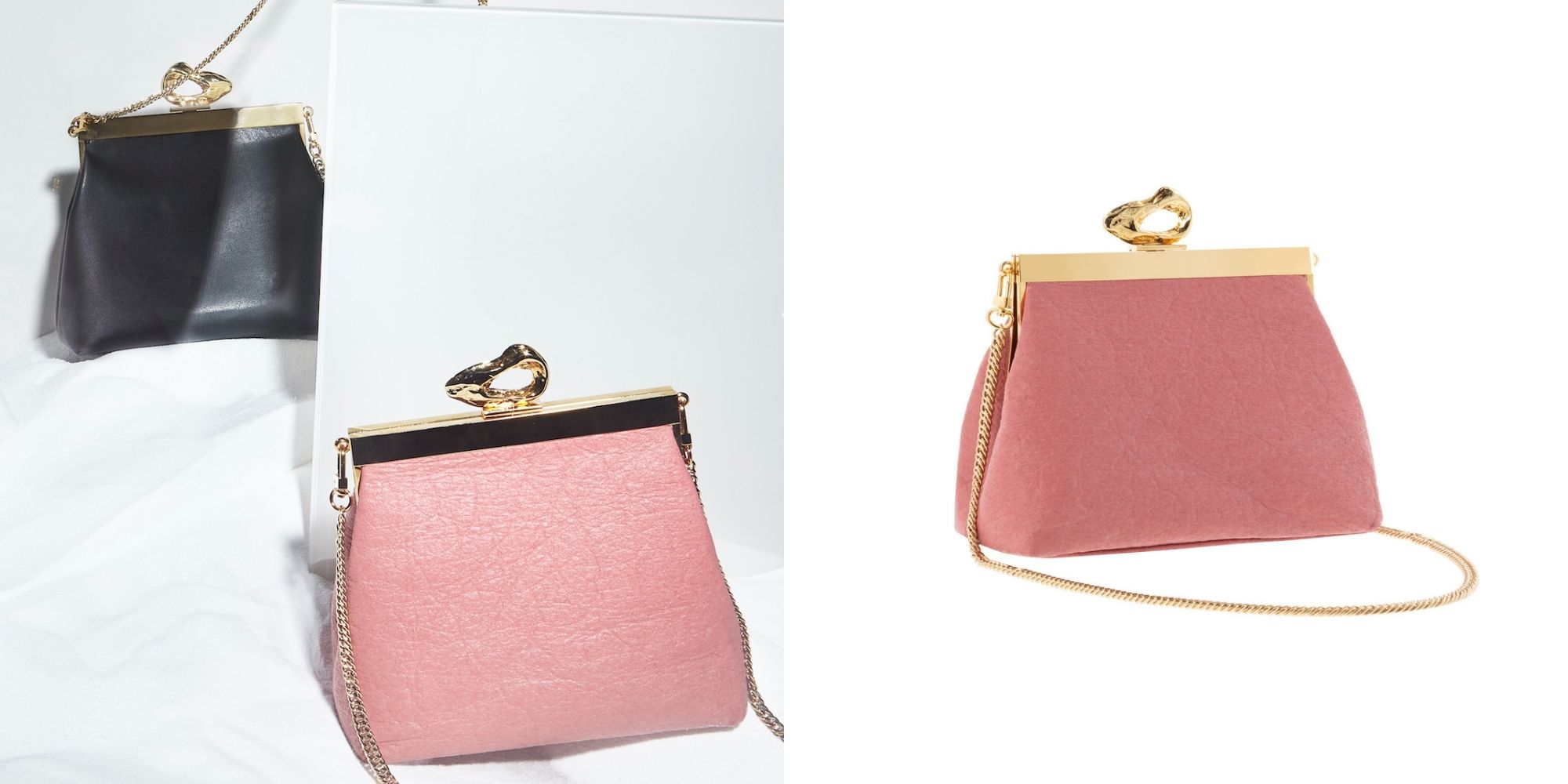 Inspired by vintage purses with a Mashu twist, Nicole comes with a detachable chain and is made from Piñatex—pineapple leaf leather! Carefully crafted arm candy to cherish for life.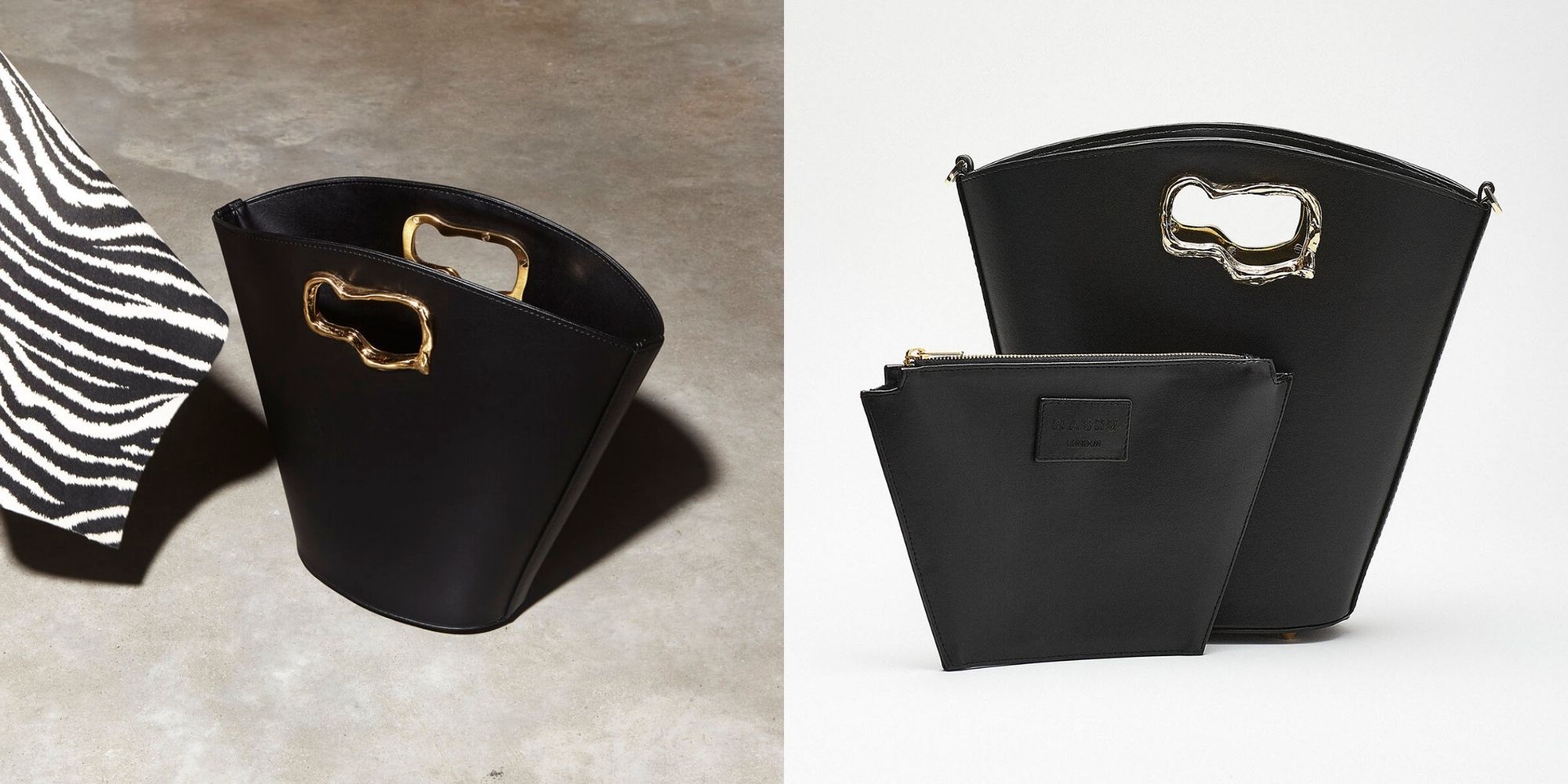 Made from Desserto and recycled PET plastic with a stunning gold-plated brass handle, Cassiopeia was designed during lockdown with lots of love and comes with a removable crossbody strap. Our personal fave!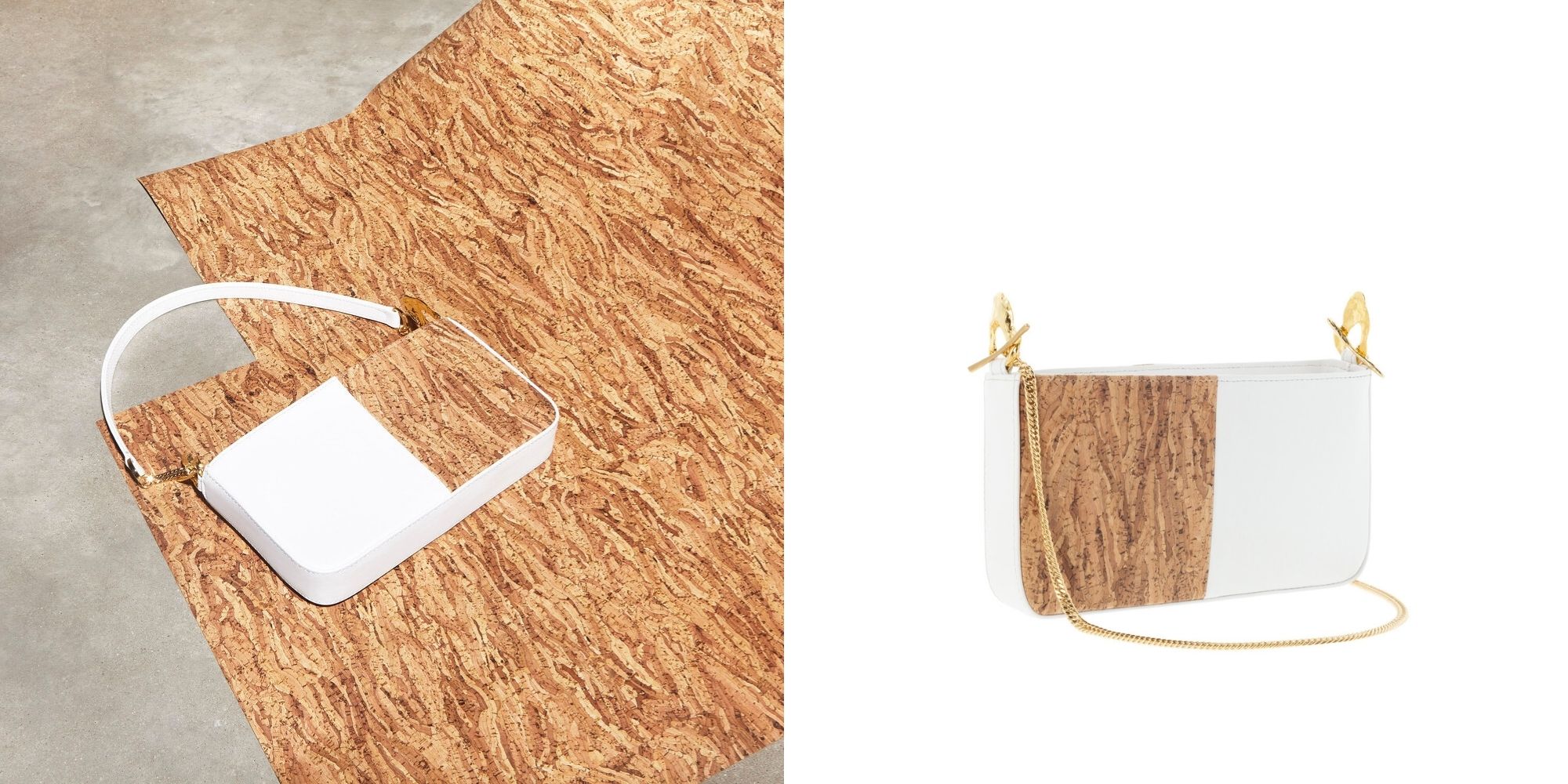 Philippa is a versatile baguette bag featuring a T-Bar hardware inspired by organic forms found in nature made from gold plated brass. You can remove the strap and keep Philippa as a clutch or add a chain to wear her cross-body. Made from Desserto cactus leather and 100% sustainably sourced European cork!