This is a sponsored article about a brand that was independently assessed by our rigorous ratings system. We're proud to only collaborate with "Good" and "Great" rated brands. Learn more.
Malaika New York believes sustainability starts in design. And with a staggering 35% of all materials in the supply chain ending up as waste before a garment reaches the consumer, they might be right! Created consciously from start to finish, these minimalist Scandinavian-inspired garments are sure to turn heads. Read on to discover Malaika New York's story and our favourite pieces from their seasonless collection.
Working towards a more sustainable lifestyle, which includes making educated choices about clothing, is important for the future livelihood of our planet.
Meet the founder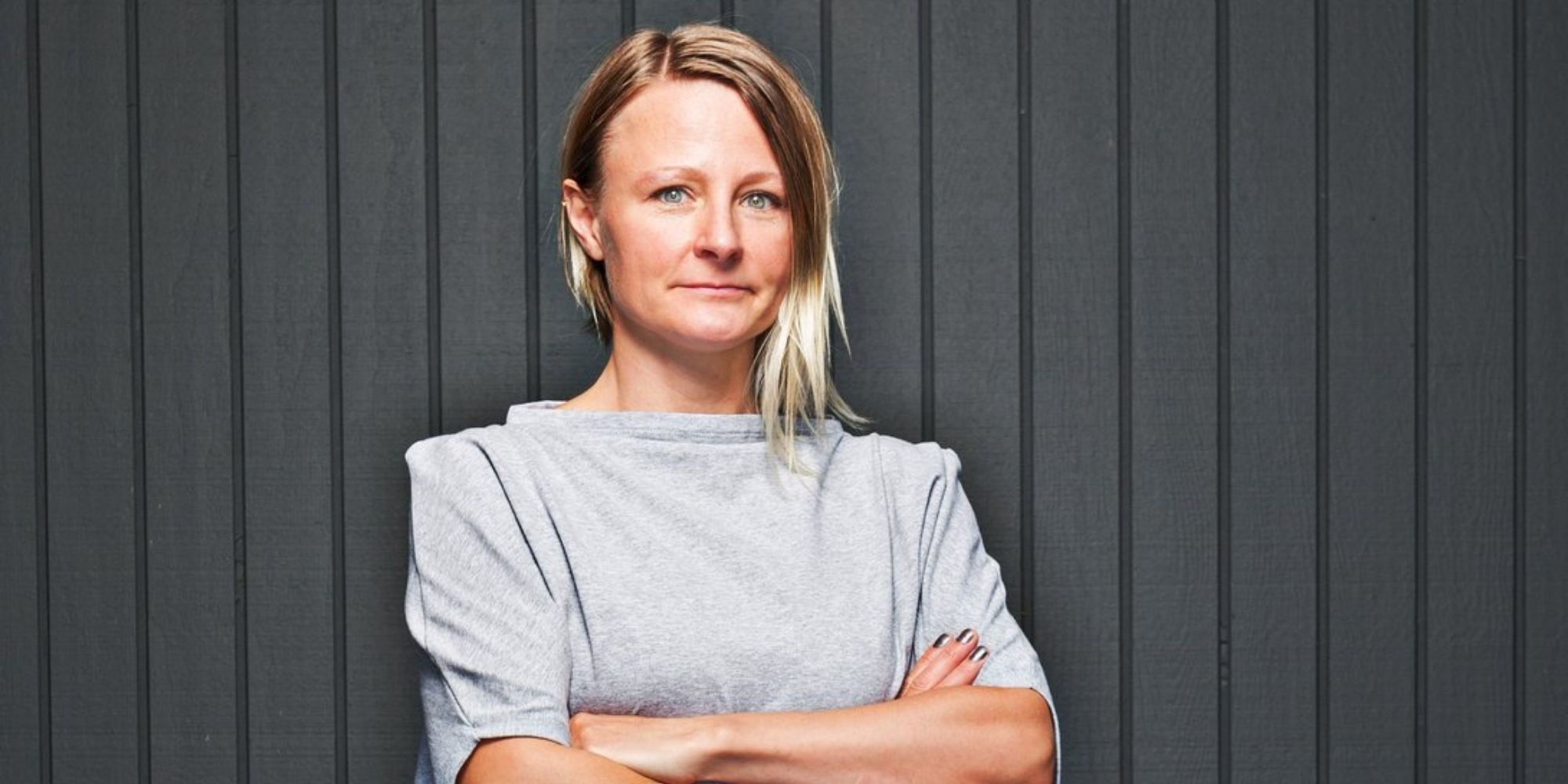 In 2014, Danish-born Malaika Boysen Haaning was studying at Parsons School of Design in New York. It was there that she mastered her craft. From constructing zero waste fashion concepts to pioneering innovative sewing techniques, she breathed sustainability into every design she touched. Malaika decided to start her eponymous label Malaika New York then and there, and the growing brand now expands from the east to the west coast of the USA and beyond.
With unparalleled attention to detail and a modern architecture aesthetic inspiring her work, Malaika has created a collection of capsule wardrobe ready garments that will see you through many seasons to come. Designed to be comfortable yet modern and rejecting any notion of trends, we love Malaika's attitude: "Sustainable fashion should be cool and fun, not bland!" Truly, whoever said sustainable fashion was boring would eat their words if they saw Malaika's designs.
Unique, versatile, zero waste garments you'll love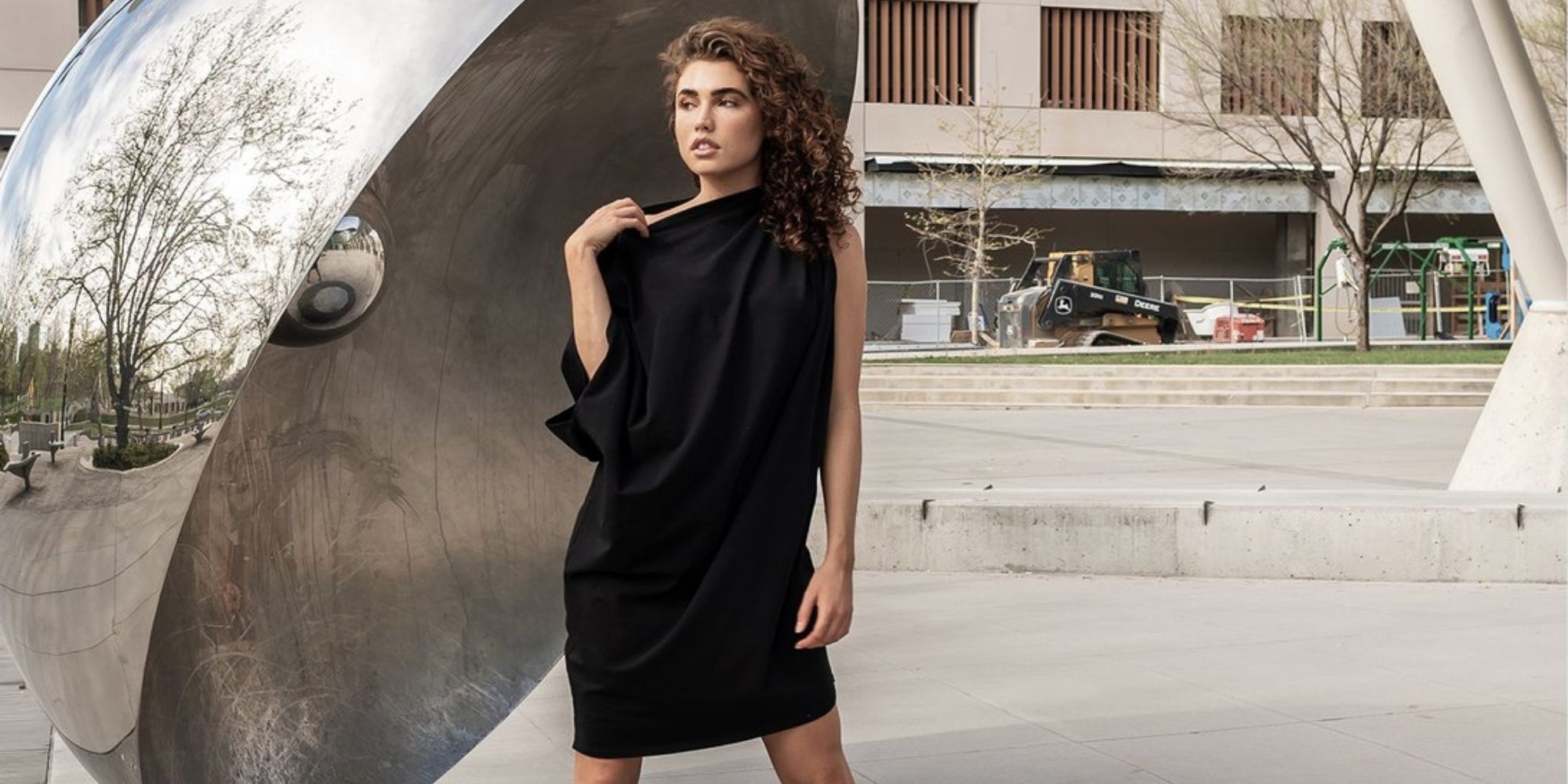 Zero waste patterns
Leftover fabric is a contentious topic for fashion companies. Why? Because the two most common solutions are burning it or tossing it in a landfill. Yikes! Malaika New York is built on a zero waste principle, which basically means they use techniques that minimise waste as much as possible. And for anything that does become an offcut, they often find a creative way to incorporate it into a new garment. "By implementing zero waste patterns, we are able to strategically drape the fabric in such a way that little to no materials are wasted." How cool is that?
Sustainable textiles
Always striving to be sustainable, Malaika New York incorporates as many eco-friendly and upcycled textiles and materials as possible. Some garments are made with ECONYL® yarn, aka the regenerated and high-quality fabric made from fishing nets, old carpets, and other nylon waste. You'll also find unique clothes and accessories made with upcycled bike tubes that would otherwise end up in the bin! By using their highly effective and custom-developed upcycling process, the brand is helping to breathe new life into precious discarded materials.
Seasonless versatility
One of our favourite things about Malaika New York's products—which, by the way, are all locally sourced and produced—is the timelessness of each and every item. Malaika explains, "Our designs are free from the qualifications of traditionally seasoned garments. We ensure that each piece can be worn all year around." One of the main benefits of wearing seasonless fashion like this is curating a wardrobe that consists of less wasteful pieces.
Have fun discovering pieces you love that you can restyle, turn inside out, wear backwards, and match with multiple outfits. Many garments are available in a true S-L one-size that you can keep around through any body fluctuations over the years for ultimate comfort and versatility.
Our 6 favourite pieces from Malaika New York
Ready to incorporate some quirky, planet-friendly pieces into your seasonless or capsule wardrobe? Below are 6 pieces from Malaika New York we love, and we think you'll love, too! From neutral not-so-basic basics to bright layerables to the coolest cardigans you've ever seen. Happy browsing!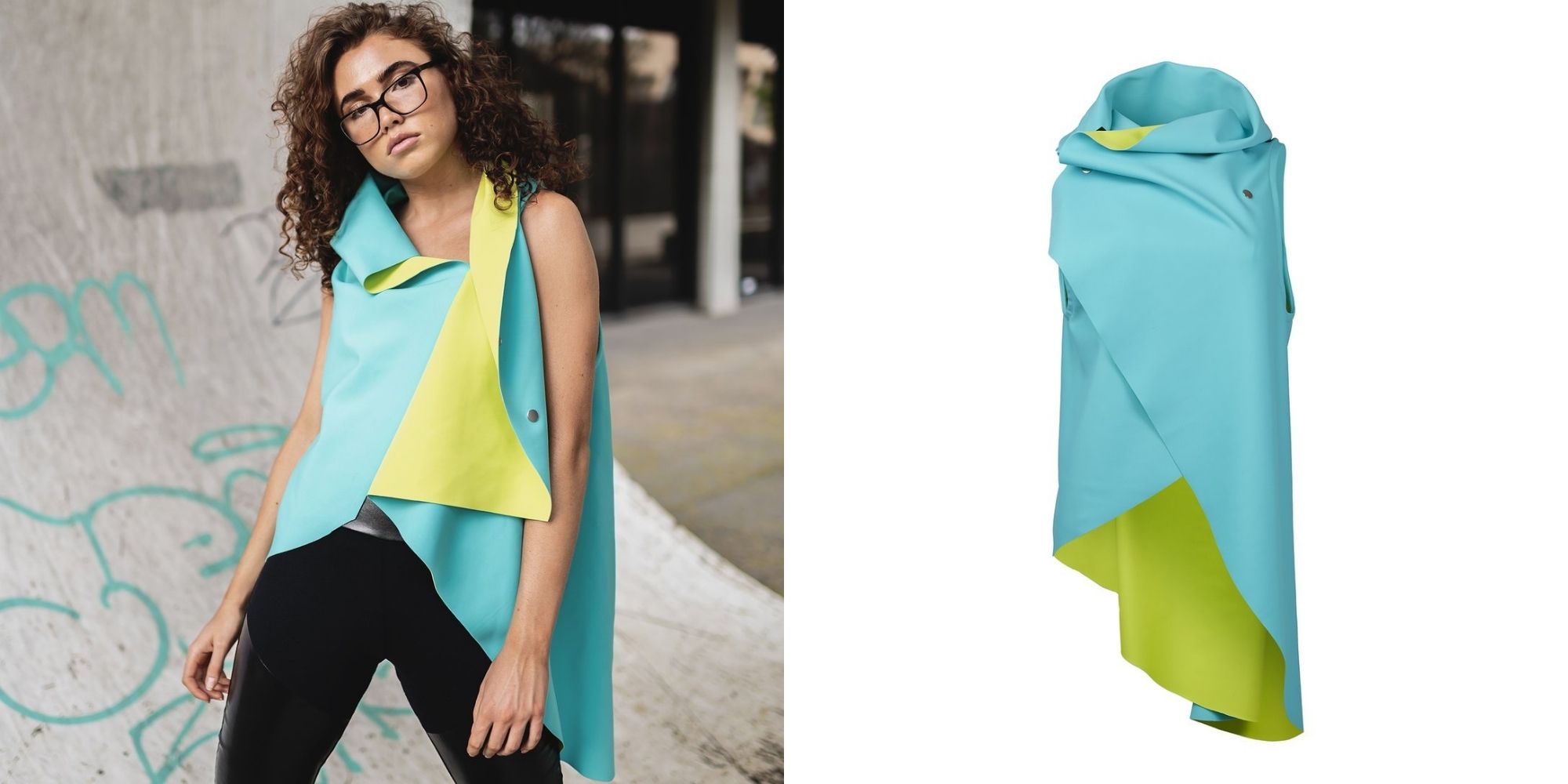 Are you looking for a beautiful top to complete your wardrobe? This versatile vest can do just that. The shape of the garment enhances your curves and hides any you might not want to show. The neck detail can be worn in several ways so it's up to you how you want to style it.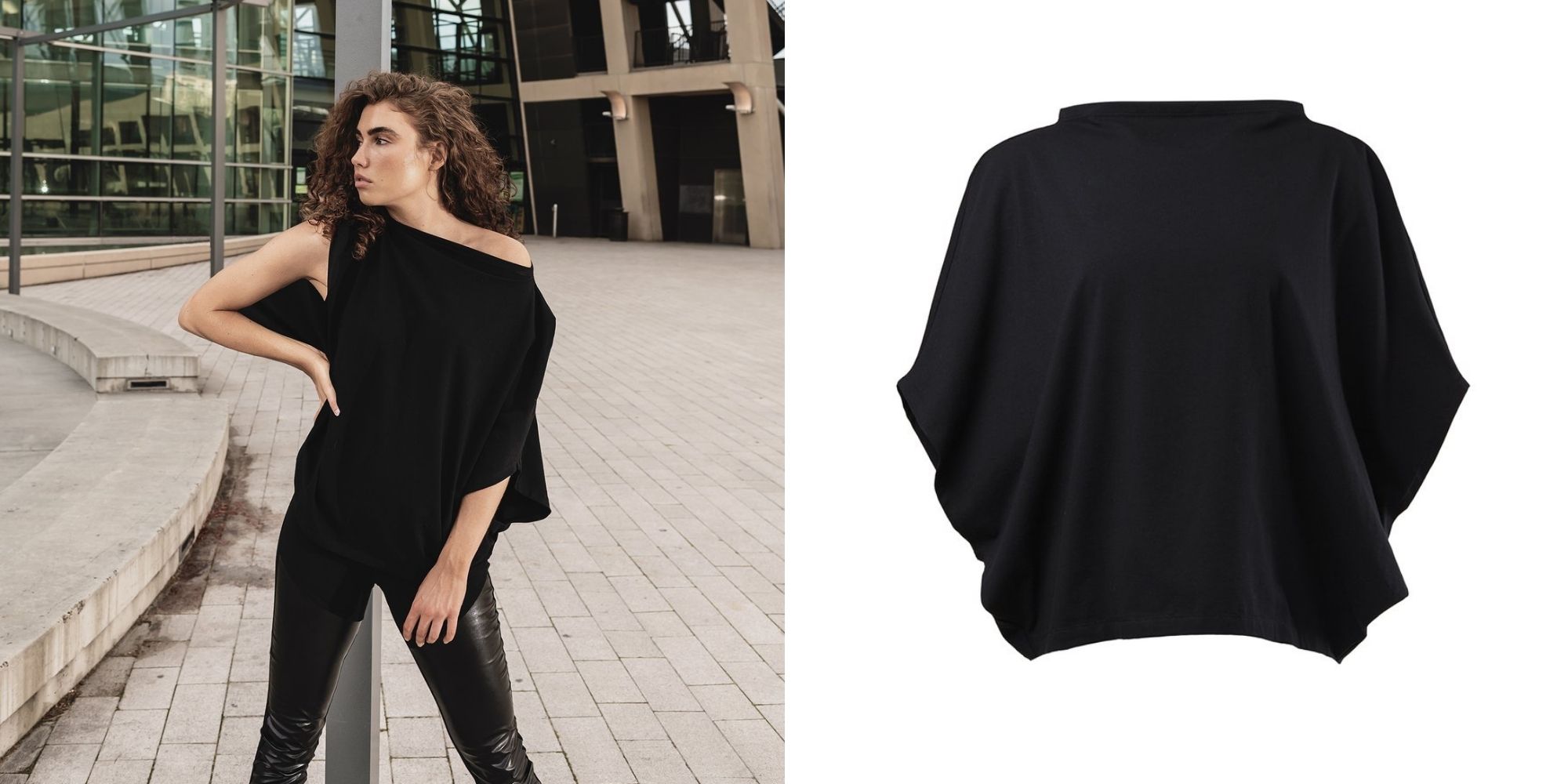 Zero waste black t-shirt handcrafted from locally sourced soft organic cotton fabric. Features a wide neckline and mid-length sleeves. Roll up the sleeves for a cool summer look, or wear as part of a layered winter look. The loose fit makes this versatile piece easy to wear. Pair with the Upcycled Organic Leggings for an understated yet bold look.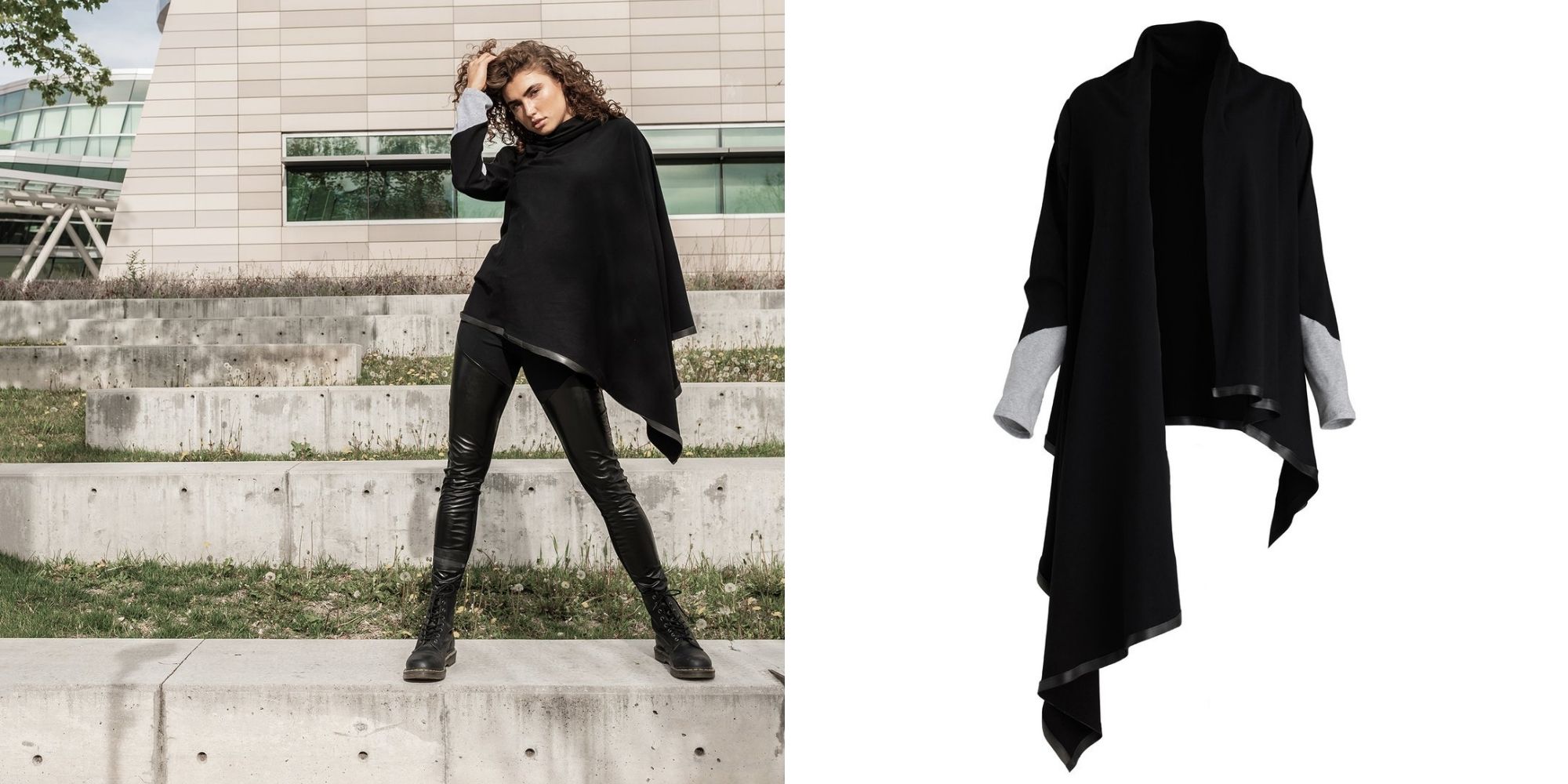 Soak up the soft organic cotton and the coolness of the upcycled bike tube hem in this long cardigan. This is a true staple garment that should be in anyone's wardrobe, a true one-of-a-kind cardigan with asymmetrical hem details and 3D colour block sleeves.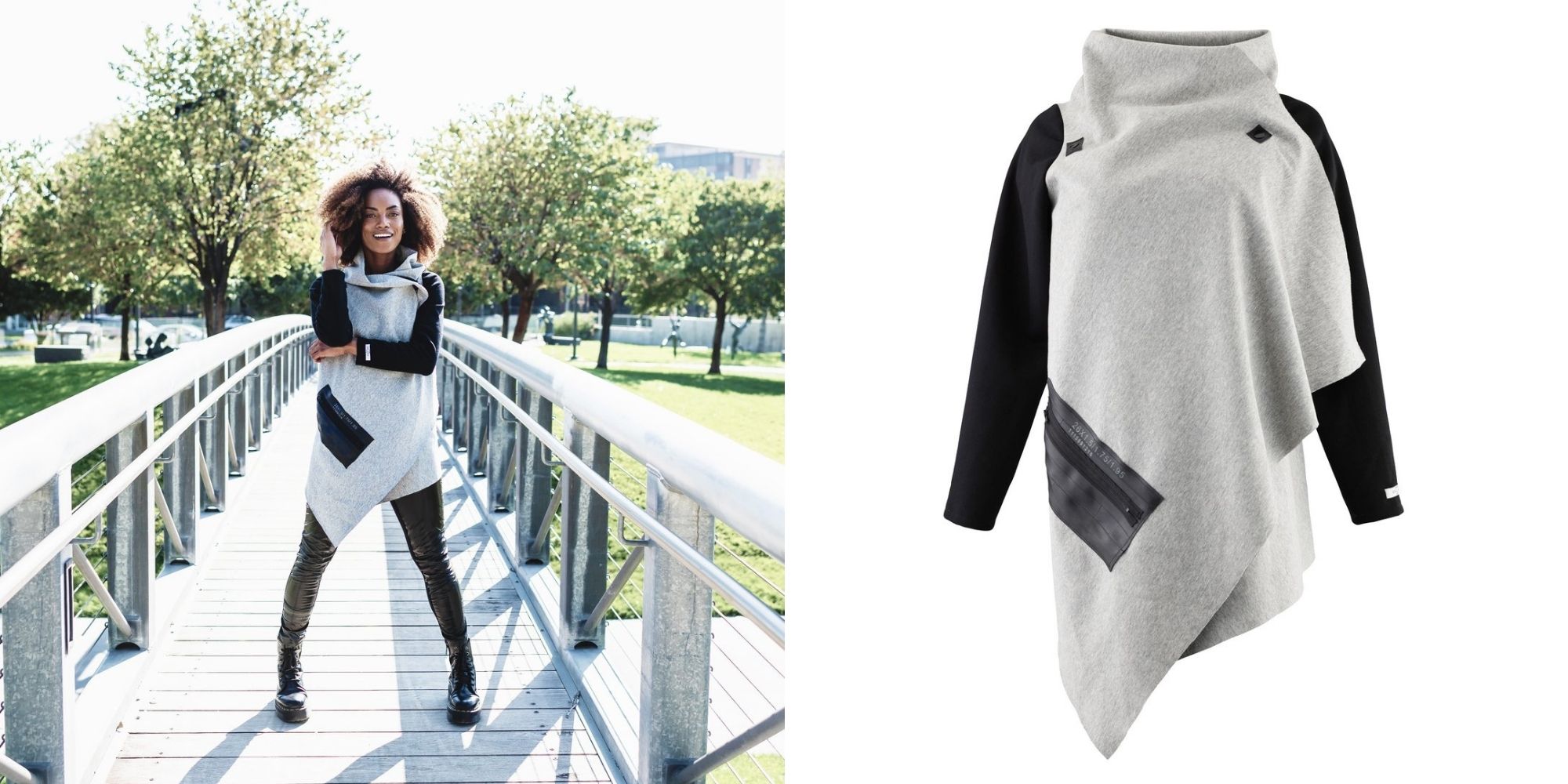 Meet the zero waste organic cotton square cardigan. Handcrafted from heavy-weight organic fleece cotton fabric, it features a high neckline and a pocket made from upcycled bike tubes that fit most mobile phones. The cardigan has two snaps in the front which makes the piece versatile and it is perfect to wear in fall and winter as a cardigan, and in spring or summer as a jacket.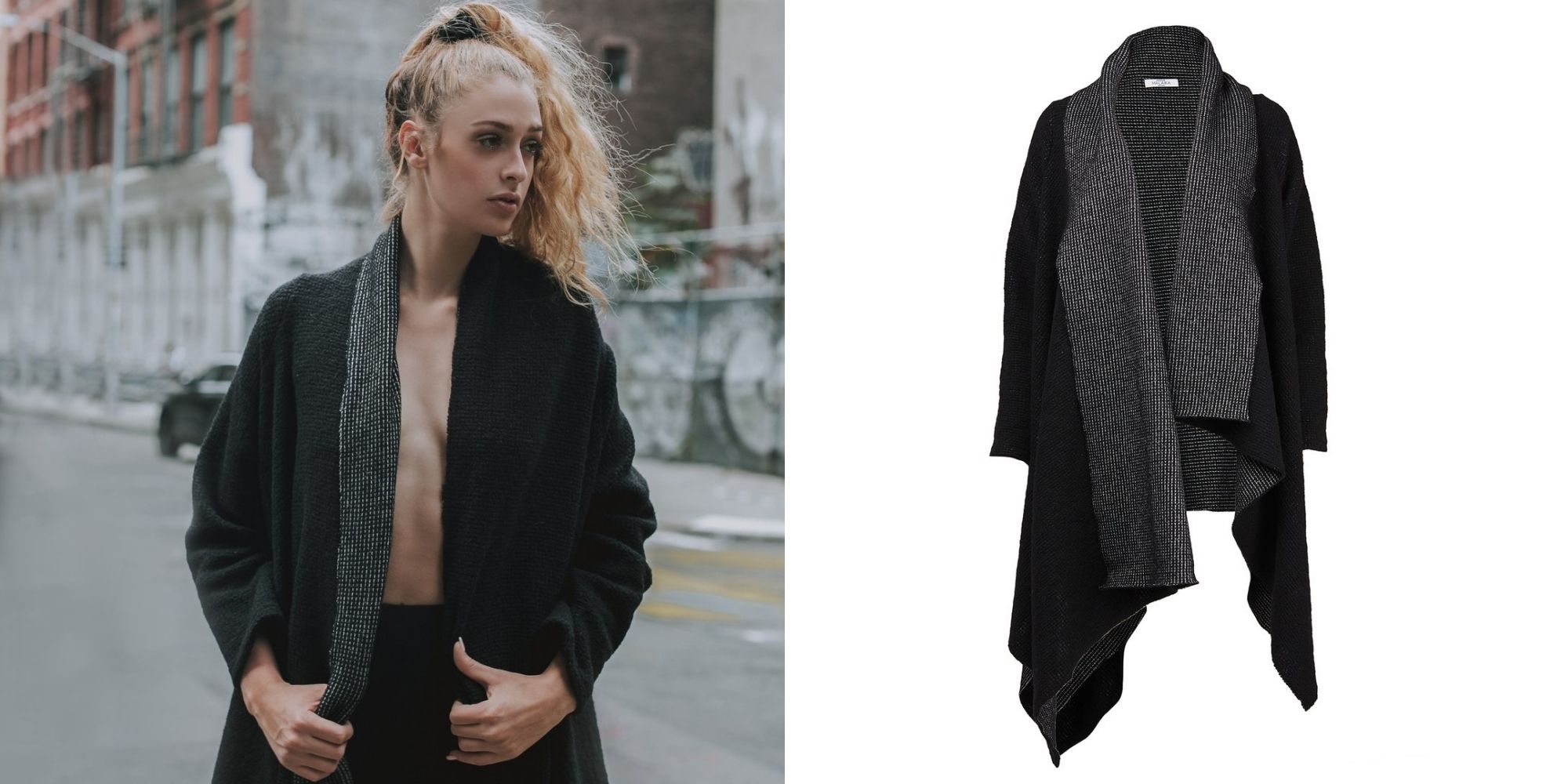 How gorgeous is this zero waste reversible unisex jacket handcrafted from 100% warm wool fabric? It features raw edges, oversized neck detail, and angular design. Sustainably created from local deadstock fabric sourced from Fabscrap. Wear it over a jacket for extra warmth during the winter or over a sweater in the Fall. Ethically produced in New York using zero waste design principles—it's a true square!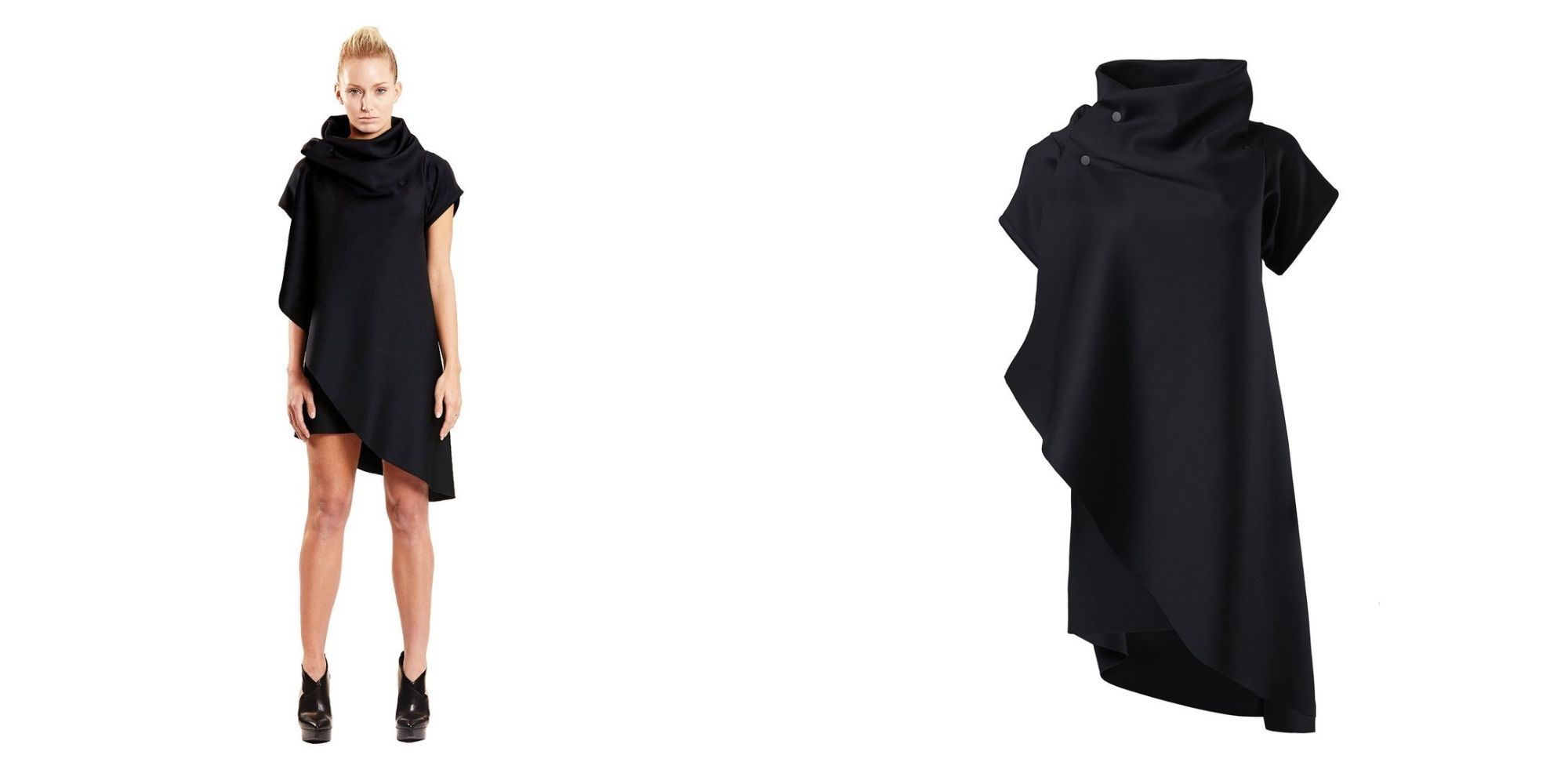 The zero waste knee-length dress features an upcycled bike tube detail on the front, oversized neck, and raw edges. The innovative design makes this garment inclusive to all, as the draping fabric is flattering to any body type. Hugely versatile, this garment is held together by five snaps for multiple looks. Wear it as a top and pair it with the Upcycled Organic Leggings for an edgier look!