This is a sponsored article about a brand that was independently assessed by our rigorous ratings system. We're proud to only collaborate with "Good" and "Great" rated brands. Learn more.
"If Coronavirus doesn't kill my workers, then starvation will"—said a Bangladeshi factory owner to the BBC in March this year.
This simple statement provided the catalyst that prompted a team in Scotland to create Lost Stock. Lost Stock rescues newly made clothes from cancelled orders and sells them to provide income and food for the garment workers that have been thrown out of work due to those cancelled orders.
As a result of COVID-19, over $2bn worth of clothing orders have been cancelled by Western fashion retailers in Bangladesh alone.
These cancellations have had a monumental effect on the country, the garment workers behind the production of these clothes, and the environment. Bangladesh relies heavily on the garment industry which accounts for 84% of export income, and employs over 3.6 million workers.
Due to these cancellations it has been estimated that over 2.28million workers have lost their jobs and livelihoods, and all in the midst of a global pandemic! Whilst there have been job losses throughout the world as a result of COVID-19, in places like Bangladesh the impact is so much deeper as there is only a very limited safety net to support workers and prevent a potential humanitarian disaster.
An independent NGO in Bangladesh, SAJIDA Foundation, is working to support garment workers who have lost their job. "A recent study carried out here found that 47% of these workers now have no income," according to spokesperson Muhymin Chowdhury. "With so many of these workers having absolutely no income they don't have access to basic necessities."
On top of the humanitarian impact, there is the environmental impact, with brand new clothing potentially going straight to landfill! An estimated 982 million items of clothing stock have been cancelled, weighing around 135,000 tonnes—the equivalent to the weight of 96,000 cars—and all these brand new clothes seemed destined to head to landfill, having a disastrous impact on our environment.
The solution? Rescue these abandoned clothes from landfill, find an efficient way to sell them to fashion consumers, and use the proceeds to support garment workers whose lives have been impacted. That's where Lost Stock comes in.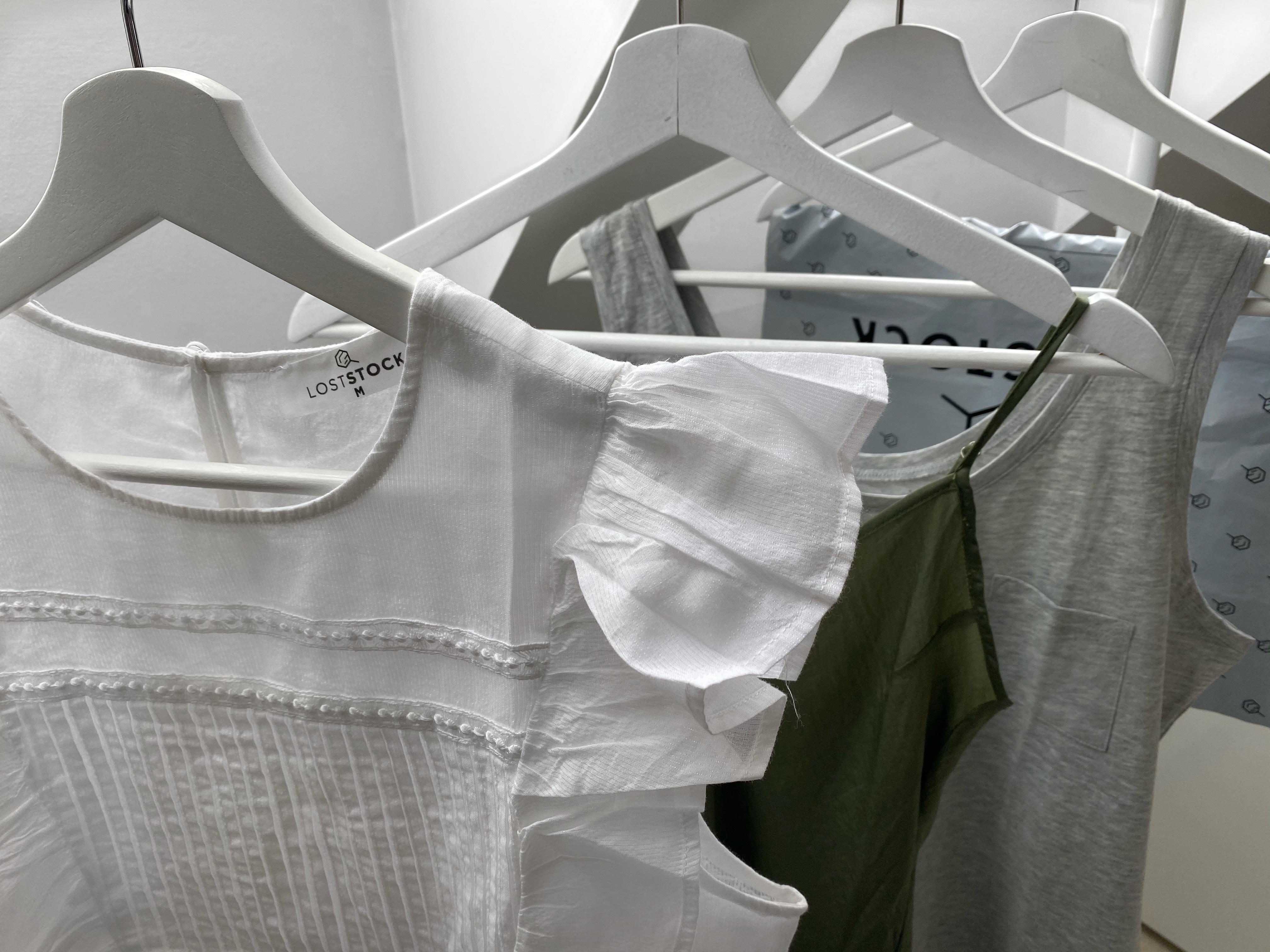 Lost Stock feeds garment workers, saves millions of items from ending up in landfill, and offers fashion consumers amazing clothes at a 50% discount—they say it's a win, win, win!
How does it work?
Order your Lost Stock Box
A proportion of the purchase price (less distribution costs) is given to Bangladeshi garment workers via SAJIDA Foundation
You receive a surprise box with at least 3 items of clothing based on your style preferences, age, and size
When you order you can choose women's wear or menswear, and provide some information about your size and style. Lost Stock then sends you at least 3 pieces from well known brands, with a value at least double what you're paying. Adult boxes focus on tops while kidswear boxes are filled with a range of products.  Every box sold supports a Bangladeshi garment worker and their family for a week, through food, hygiene, and medicine supplies.
After launching in the UK, Lost Stock soon extended deliveries to Ireland, the US, Australia, and New Zealand, and, after much demand, they're now delivering to Europe. You can now shop Lost Stock from France, Spain, and Germany, with more options coming soon.  The price of boxes start at £35/$44USD/$65AUD/$69NZD/€39.95. Over 113,000 boxes have been sold to date, generating over 113,000 weeks worth of support for Bangladeshi workers and their families.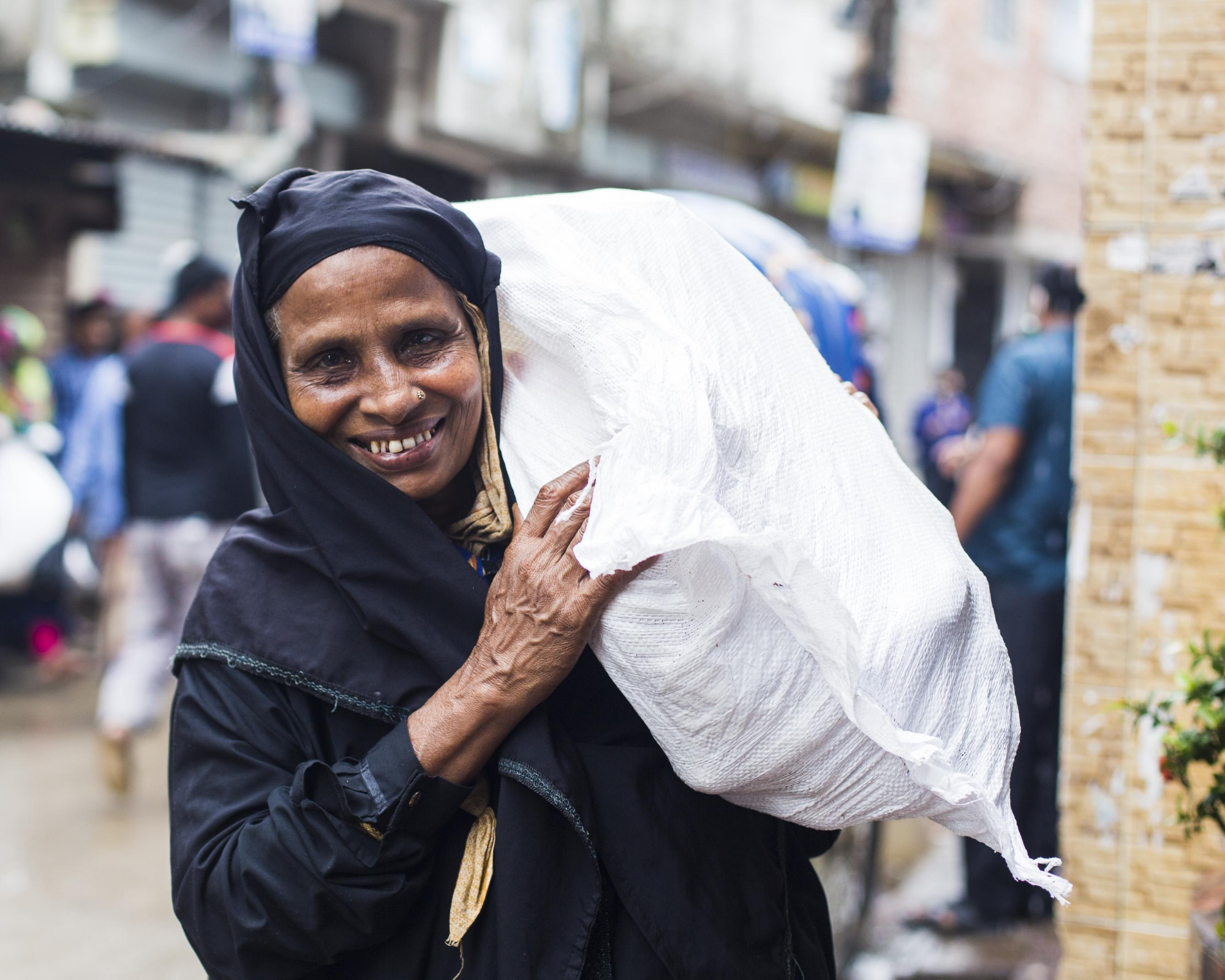 By partnering with the SAJIDA Foundation, Lost Stock can ensure the support reaches those who need it most and can be delivered at scale. Not only does a Lost Stock Box provide support for workers, it also provides Bangladeshi factories with much needed revenue following the stock cancellations. Lost Stock purchases garment products at a fair price from Bangladeshi factories helping support them longer term.
As the COVID-19 situation worsens in Bangladesh, Lost Stock aims to continue delivering support for those in the fashion supply chain who have found themselves with no job, no income, and no means of supporting their families.
As Lost Stock founder Cally Russell says, "As fashion consumers we've long worn items made by underpaid garment workers in Bangladesh and this needs to change. Here's our chance to recognise their work and to give back in this hour of need, whilst at the same time ensuring these products don't end up in landfill."
Is Lost Stock the best solution to brands not paying workers? #payup
Not at all. As we wrote when COVID first hit, the best solution is for brands to pay what they owe to their suppliers and ensure the suppliers pay their workers. Please read up on the campaigns by Remake and Traidcraft for brands to #payup and take the actions they recommend. You can see which brands have and have not agreed to pay up at the #payup fashion tracker. In our newly update brand rating methodology, we mark brands down if they have failed to commit to paying for all the clothes that they ordered.
Ultimately, as Birdsong founder Sophie Slater told Refinery29, "What we mustn't forget in supporting this scheme is that garment workers will continue to need support, and will unfortunately continue to be exploited by larger brands if they're not supported to organise and earn a living wage." Payment or non payment of a living wage forms an important part of each brand's score for labour rights in their Good On You brand rating.
What if I don't like the clothes Lost Stock send me?
Lock Stock ask for some details when you order, including gender and size preferences. If they get that wrong, then you will have your normal consumer rights for a refund. Still, given it's a 'mystery box', there's a good chance you may not like one or more items. You can check Twitter and Instagram for other people's experience before you buy: many seem to love it, and others have mixed views. At the end of the day, we should all strive to practice the 4 Rs of fashion: Reduce, Reuse, Repair and Resale.
Some people have shown concern that if the clothes in the Lost Stock mystery boxes don't appeal, they will ultimately end up in landfill. This particular criticism seems a tad misguided to us—the clothes were heading to landfill anyway before Lock Stock bought them and put them in the mystery boxes. Even if a good portion is not worn, the remainder will be kept out of landfill for as long as our clothing purchases generally are.
Overall, the existence of Lost Stock means some workers are getting support they wouldn't otherwise get, and consumers' money that might have been spent on new clothes from less sustainable brands is going towards rescuing clothes from landfill.
If a mystery box of high street fashion brands appeals to you, then Lost Stock might be a great option. If not, then a consider a direct donation (spending a little less) or purchasing the clothes you need from sustainable fashion brands that pay a living wage!
You can check out Lost Stock here.