Australian lifestyle label Bhumi offer a range of luxury sustainable goods with clean and simple designs that are made to fit with your everyday routine. Whether it's at your morning yoga session, or cuddling up in your doona at night, Bhumi have got you covered.
If you're still figuring out the customs of sustainable living, Bhumi are an ideal place to start. Bhumi pledge that all their products are free from modern-day nasties such as GMOs, pesticides, toxic dyes, child labour and unfair working conditions. The collection is designed to celebrate what the earth has to offer us, and help us work towards a future of mindful living.
Bhumi's have created their own 'seed to shelf' process to make their entire supply chain transparent – from farmers planting the organic cotton crop, to the dyes used for colouring the fabric, to the finished products on your shelf, the information is made available.  Bhumi say they want to foster a collective responsibility for the planet by spreading awareness about certified organic products and shining a light on issues such as ethical labour practice.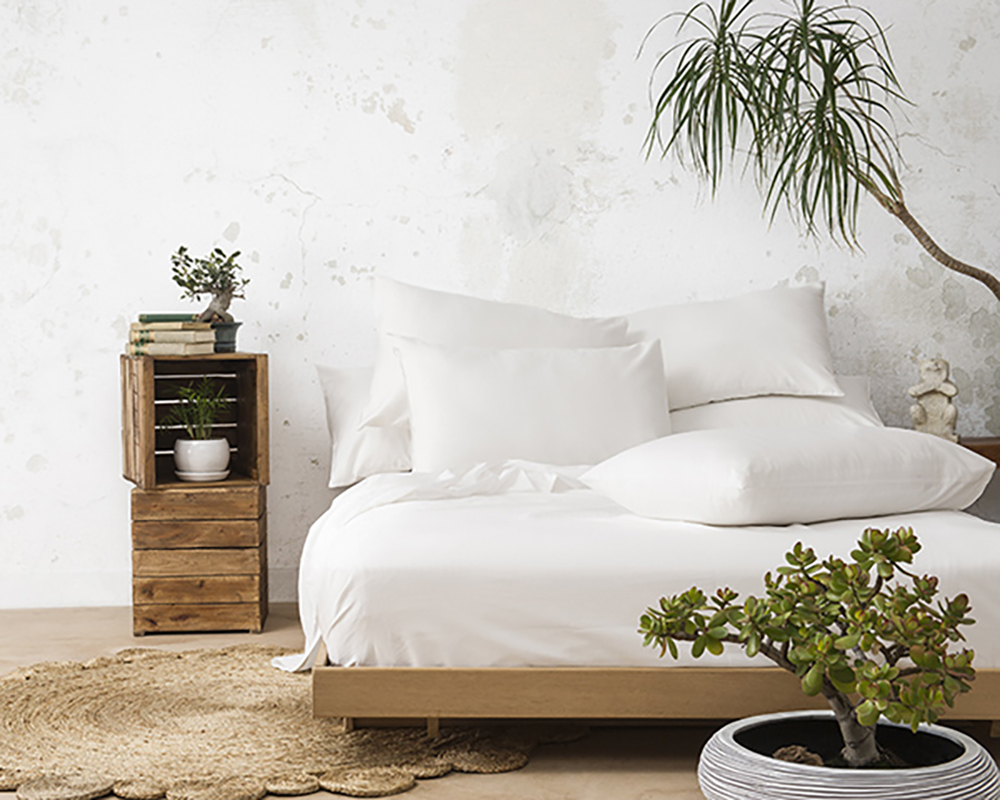 Bhumi have recently expanded their clothing range, which sees natural fibres blended with new fabrics made from recycled polyester yarn, made from waste like plastic bottles. This diverts waste from landfill, and is another way the brand enables people to experience an active and sustainable way of living.
Leading by example, Bhumi hopes to provide socially conscious products that are functional yet benefit the planet all its inhabitants. Indeed, a movement for change is at the very heart of the Bhumi brand. In bringing us sustainable wares, for everyday use, Bhumi are collectively working to shape the future of the world we live in.