It's that time of year again, Fashion Revolution Week 2021 is upon us! This year more than ever, the fashion industry is under increasing scrutiny. The COVID-19 crisis has impacted millions of us throughout the world, including garment workers. As major brands have cancelled or slowed down their orders, many workers are at risk of losing employment, leaving them with very little money, help, or support to face and live through this crisis.
Fashion Revolution Week came about after the collapse of the Rana Plaza garment factory in Bangladesh on 24 April 2013, which killed 1,138 people and injured another 2,500. Over the years since the tragedy, Fashion Revolution has become a global movement, pushing the fashion industry to clean up its act.
This year, Fashion Revolution Week will focus on three key areas: Rights, Relationships, and Revolution. Human rights and the rights of nature are interconnected and interdependent; we are part of the wider living world and our right to a healthy environment depends on the health of our planet.
At Fashion Revolution, we believe we need a radical shift in our relationships—our relationships with each other, with our clothes, within fashion supply chains, and with the natural world. We need this revolution for our own prosperity and wellbeing, and for the health of our earth and our oceans. And it's already starting to happen. COVID-19 has prompted growing numbers of people to reassess what's meaningful in their lives. We have begun to reimagine the values at the essence of a new fashion system and explore new relationships with our clothing.

Fashion Revolution
This year again, ethical fashionistas all over the world will be asking their favourite brands #WhoMadeMyClothes? on social media. Fashion Revolution also launched another hashtag #WhatsInMyClothes? shedding light on the substances hidden in our clothes.
There will also be lots of digital and physical Fashion Revolution Week events, conferences, exhibitions, workshops, and even online public demonstrations, all spreading the word about building a more ethical and sustainable fashion industry.
Want to participate and make your voice heard? The Good On You team is here to help you out! Wherever you are, whether it's from your bed, living room, or kitchen, here's how you can join the Fashion Revolution online this year.
Post a selfie on your favourite social media platforms, tagging the brand you're wearing and asking them #WhoMadeMyClothes? and #WhatsInMyClothes?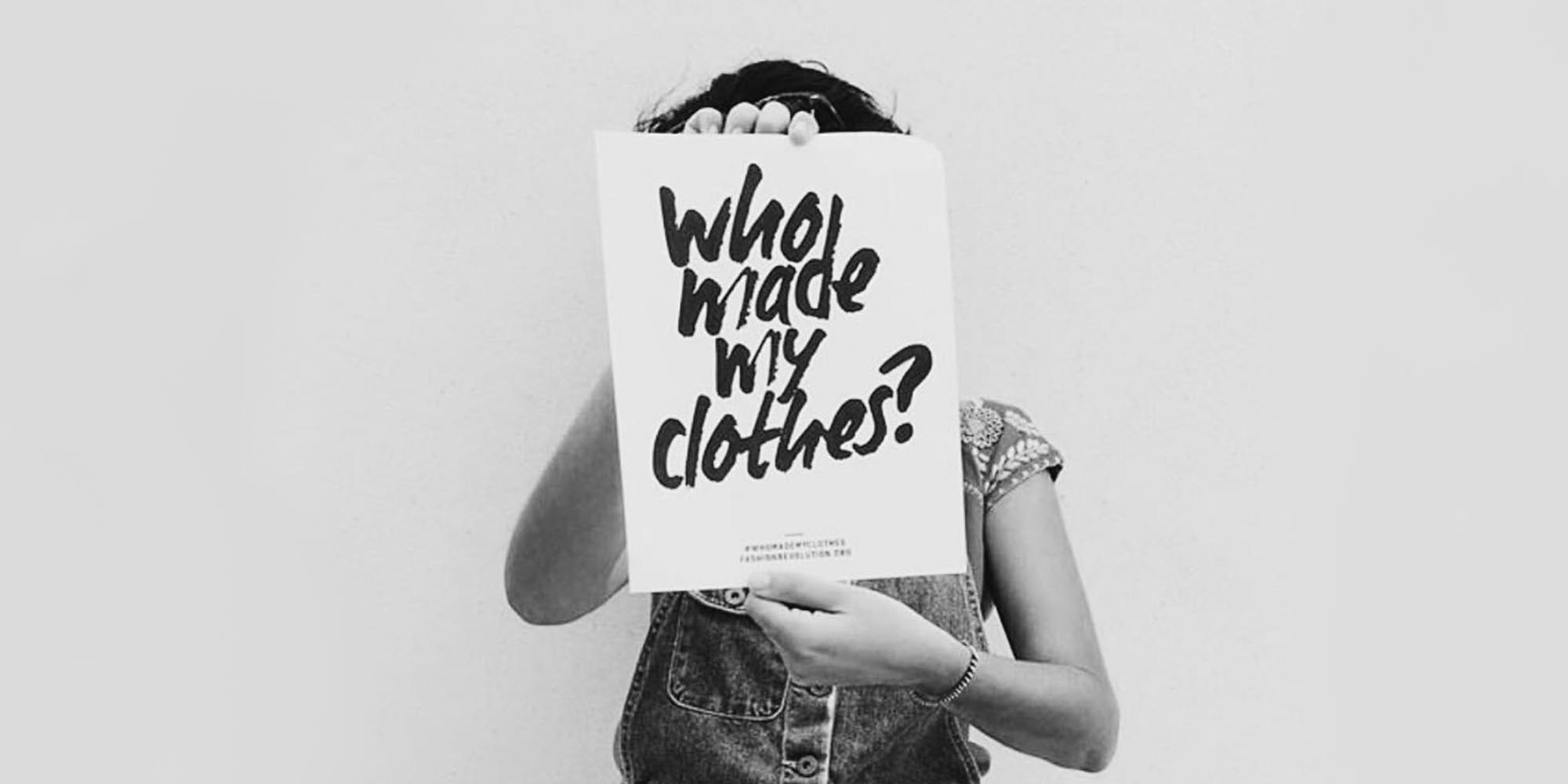 This is one of the easiest ways you can get involved in Fashion Revolution Week this year—and every year. If the brand doesn't respond, keep asking! And don't forget to tag Fashion Revolution @fash_rev so they can stay up to date with if, and how brands respond.
Write an email to your favourite brand asking them #WhoMadeMyClothes?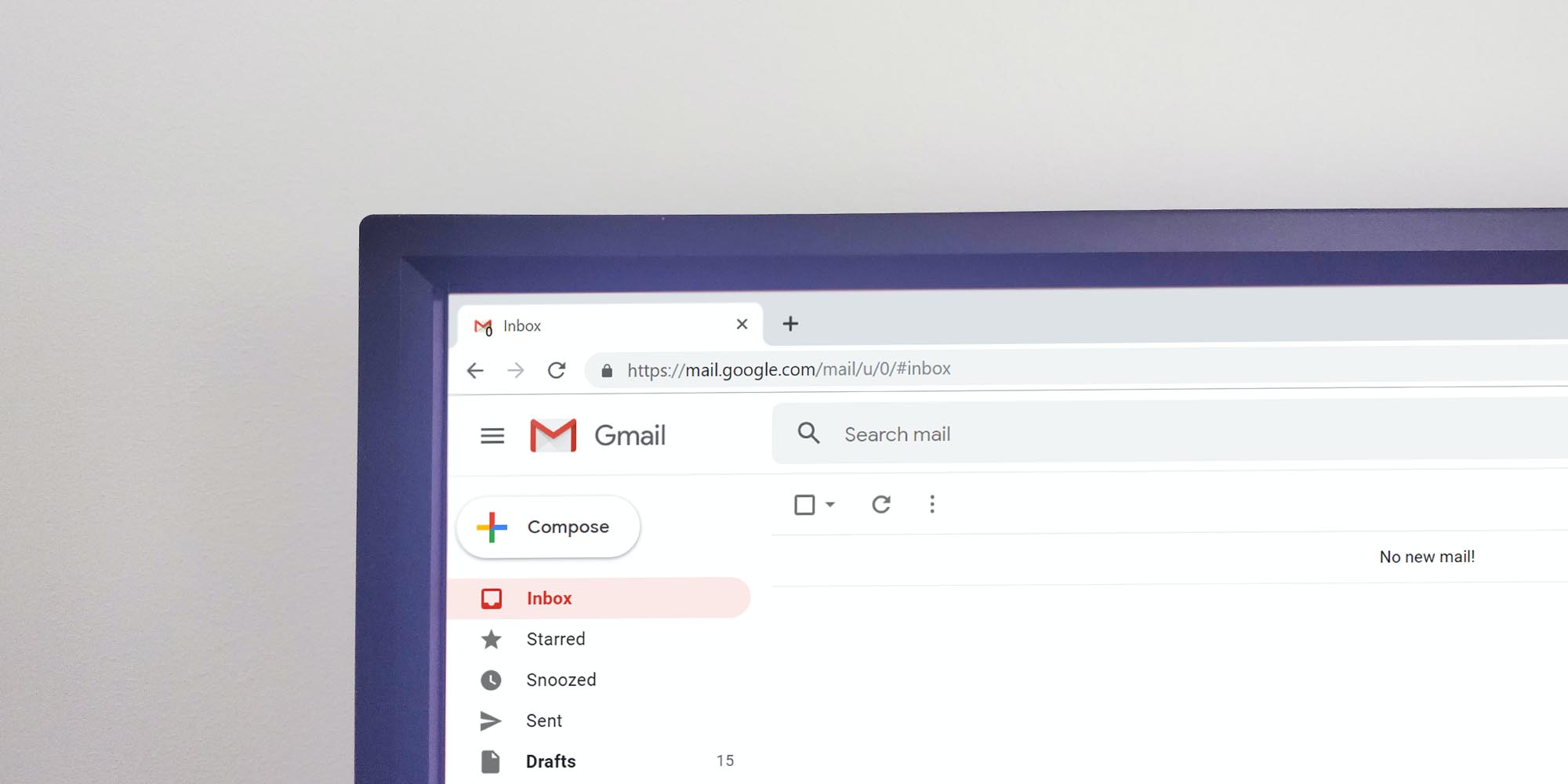 Fashion Revolution has made this super easy to do for you by providing an amazing template, as well as a list of brands' email addresses you can contact.
On the Good On You App, you can also send a message directly to a brand, urging them to do better or asking a question—you can also give a positive feedback to brands you feel are doing great! To send your message, simply go to the 'Your Voice' section at the end of the brand page.
Inspire others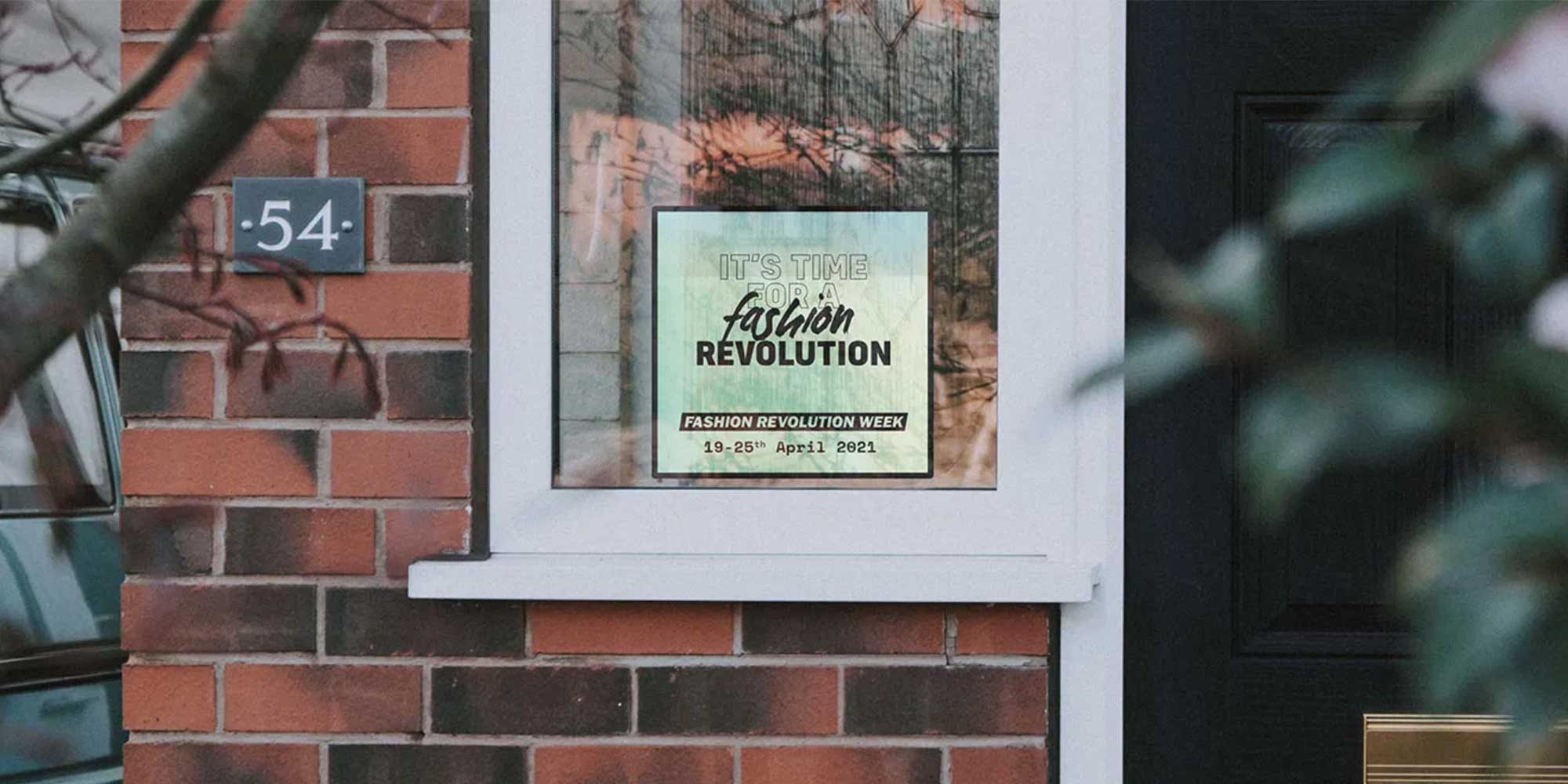 In 2020, people went into lockdowns around the world and used the windows of their homes to share messages of inspiration and support for their neighbourhoods along with messages of politics and protest. This year, Fashion Revolution wants to see people everywhere using their windows—and their creativity—to ignite a Fashion Revolution, and spread the word. You can download Fashion Revolution's cute and impactful printable posters, or make your own.
Attend Fashion Revolution Week events and workshops

Fashion Revolution has planned an epic line up of online events that will be streaming from all around the world. Here are some of our favourites!
Do you have clothes in great condition, but you don't wear them anymore? Are you looking to replace them with new pieces that fit your needs right now? Then this clothing swap is the perfect sustainable solution for you!
Fashion Question Time is a powerful platform to debate the future of the fashion industry during Fashion Revolution Week. This year's theme, 'Rights, Relationships, and Revolution' is incredibly pressing in our current global socio-political context. Human rights and the rights of nature are interconnected and interdependent.
A discussion about circular fashion and how we can achieve a more successful circular fashion model in Africa. This event is organised by Fashion Revolution Uganda and IGC Fashion in Partnership with MoTIV Uganda, Fashion Africa Now, and Goethe-Zentrum.
To celebrate Fashion Revolution Week, join a panel of sustainable fashion experts from across the industry for a conversation on how to build your career in sustainable fashion. The discussion will be hosted by sustainable fashion journalist Megan Doyle, who will be joined by three industry experts whose diverse careers in sustainable fashion provide insight into breaking into the sector.
This Fashion Revolution week, join a workshop/chat about all things slow fashion and how to sew your sustainable wardrobe. You'll get exclusive access to 3 videos: 1. How to get into sewing and top tips for beginners by Rianne (by ReeBee from Clothing), 2. Reinventing what you already have by Tabby (from Re_considered), 3. How to make patterns from the clothes you already have by Emma and Ben (from Haus of Dahlia).
Culture, Nature, and Textiles are fundamentally interconnected and interdependent. How does the appropriative behaviour of the fashion industry affect the well-being of these communities and the well-being of our natural environment?
Navigating the many different kinds of sustainable materials can be challenging. For their year-long exhibition, curated and developed in-house for the first time, the Fashion for Good Museum dives into all things biomaterials.
Find more Fashion Revolution Week events.
Support ethical fashion brands
Here's a selection of some of our favourite ethical brands who are working every day to uphold the values of a sustainable fashion industry that prioritises the interconnected welfare of people, the planet, and animals: