If you're on the hunt for high-quality basics and signature pieces to add to your conscious wardrobe, Dorsu has you covered!
In 2008, Kunthear Mov and Hanna Guy joined forces to create fashion brand Dorsu. The label started out as a way to raise funds for a local language school in Kampot, Cambodia. In the nine years since it has grown into a team of 18 dedicated people, providing accessible and reliable ethical alternatives for conscious consumers.
We focused on building an approachable and progressive clothing company and are now striving to not only be a part of the fashion industry, but to be a voice in changing it.

Hanna Guy – Dorsu Co-founder
Dorsu has evolved into a label that seeks to cause a shift in consumer attitudes, to redefine what is considered typical ethical fashion, and to encourage and inspire conscious and mindful living, travel and experiences.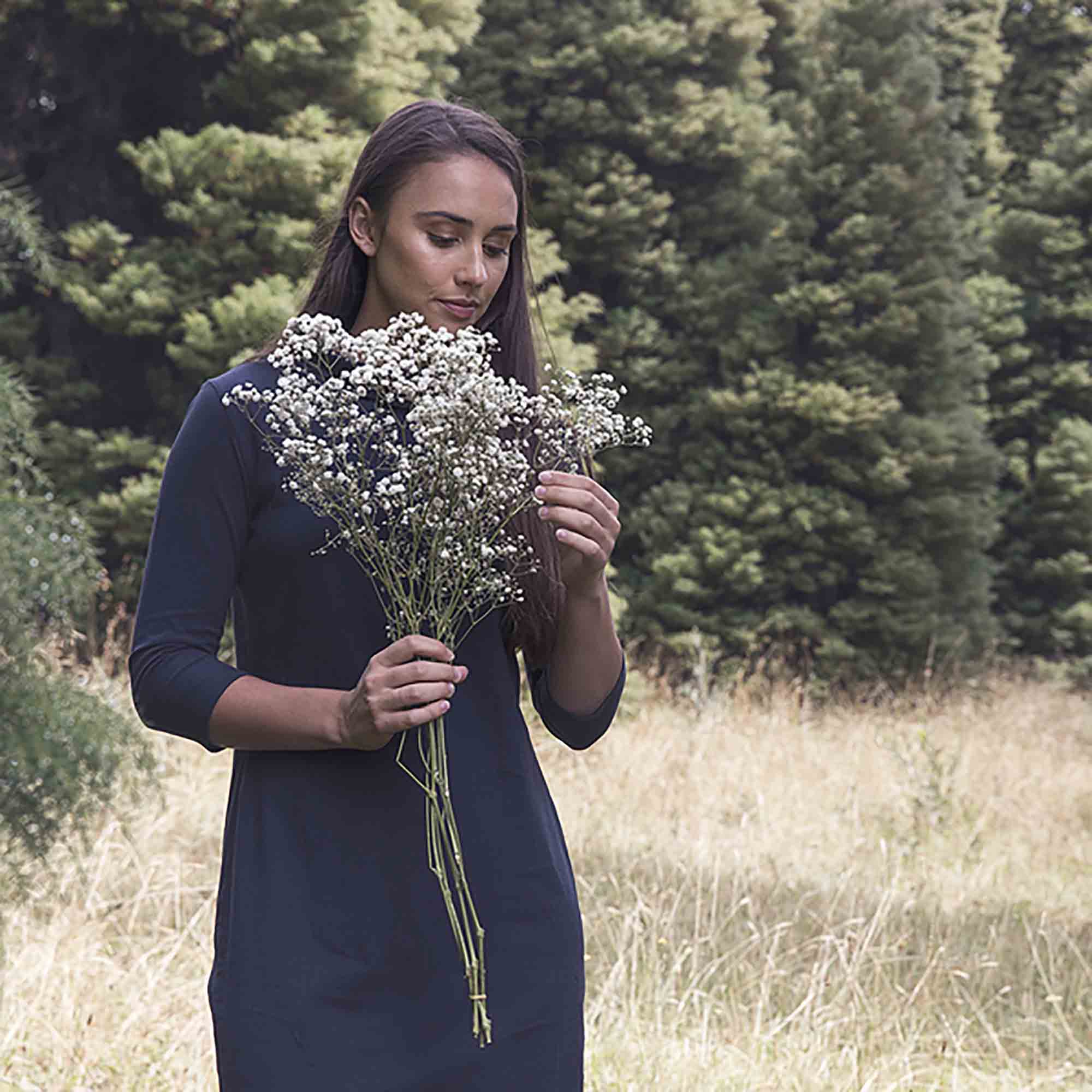 Consciously crafted capsule collections
Dorsu is a go-to brand for those of us looking to curate a capsule wardrobe using stylishly simple garments suitable for everyday wear. The company work closely with their customers to create a wardrobe that stretches across seasons and suits all purposes, rather than releasing seasonal collections influenced by temporary industry trends.
Dorsu continue to produce their most popular and versatile designs, while adding new pieces according to what customers want and need. Capsule wardrobes are central to Dorsu's designs – every item of clothing is reliable and easy wearing, meaning you can be sure you are investing in quality pieces that will remain stylish.
Their material of choice is remnant cotton jersey sourced from fabric suppliers in Phnom Penh, Cambodia. Dorsu buys high-quality cotton jersey and burn test every fabric to ensure they are making garments with little to no synthetic fibres. Using remnant fabric means they only use what is available to them, and no excess production is required. This means that colours and styles combinations in each collection are limited, but versatile.
Dorsu doesn't believe in mass production and mass consumerism, so working with limited runs of fabric allows them to create exclusive collections.
Keeping it real is the Dorsu Way
We love that Dorsu is all about challenging today's fast fashion industry. By designing, producing and selling their clothing all in one building, Dorsu is able to respond directly to their customer's needs and wants to ensure they are creating pieces that will be worn and loved for many years.
The Dorsu way is about being real – they are dedicated to being open and honest about what they do and why they do it. Dorsu's mission is to about produce quality clothing, made by real, skilled people, for consumers who value the impact their clothing and purchases have.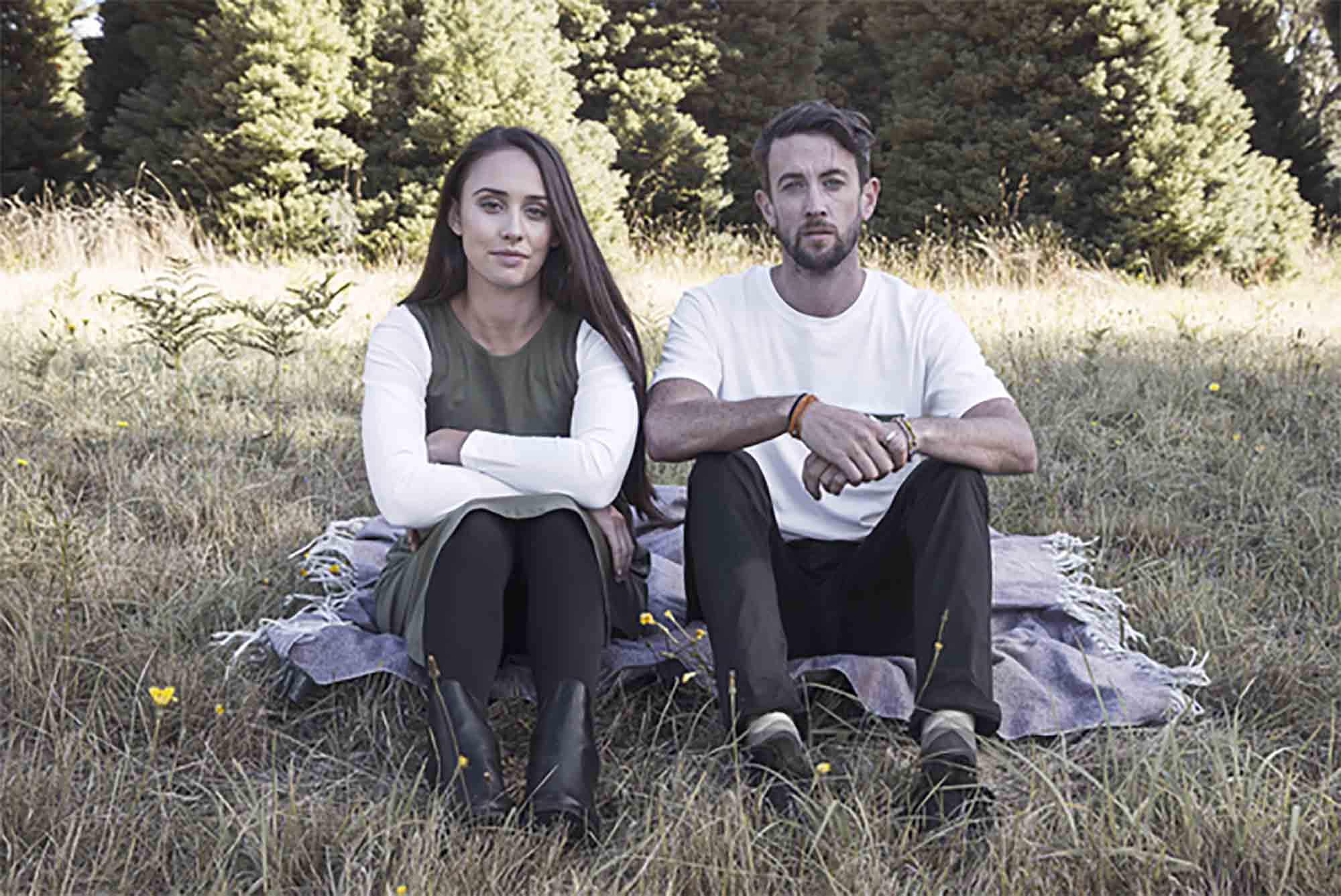 Dorsu produces all of their clothing at their production studio in Kampot, Cambodia. Each piece you buy from Dorsu has been designed, cut, sewed and packaged by their in-house team. Dorsu pays their employees a living wage and ensures they work realistic hours with regular breaks. On top of annual and sick leave, employees also receive maternity and paternity leave.
When it comes to sustainability, no detail goes unnoticed by this dedicated team! Their packaging is made from leftover fabric, their swing tags are printed on 100% recycled card using vegetable ink and their care labels are Certified Oeko-Tex® Standard 100.
Stay tuned as Dorsu brings you new collections, new styles, fresh new colours and a steady supply of core favourites!