Sexy, sustainable, slow fashion brand COMOVITA is back at it again with its latest conscious creation: organic made-to-measure jeans. Before we delve into this new product—and seriously, you'll want to stick around for this one—let's remind ourselves what COMOVITA is all about.
Started in Barcelona in 2018, COMOVITA's goal from the beginning was to make sustainable fashion mainstream. Since then, founder Borja Durán and the team have been making strides by partnering with brands marked with their stamp of approval, which means that every item they offer for sale on their website is ethically made and transparently sourced. Their brand partners report to them on their materials, supply chain, labour standards, ecological footprint, and business practices.
In partnership with Womsh, they already sell the perfect sustainable sneaker—vegan, recyclable, handmade, cute. And now they have turned to another not-so-basic essential that happens to pair very well with said sneakers… jeans.
The jeans of our dreams: made-to-measure and to treasure
Sustainable denim is on the rise in an industry that is slowly but surely becoming more conscious every day, and for good reason. Most fast fashion and mainstream jeans are made from that environmentally damaging, endlessly thirsty material—conventional cotton. Not to mention the questionable labour conditions, the harmful dyes, the sandblasting… needless to say, denim has a long way to go on the ethics front. COMOVITA recognised this, and took matters into their own hands. Introducing the jeans you won't want to take off.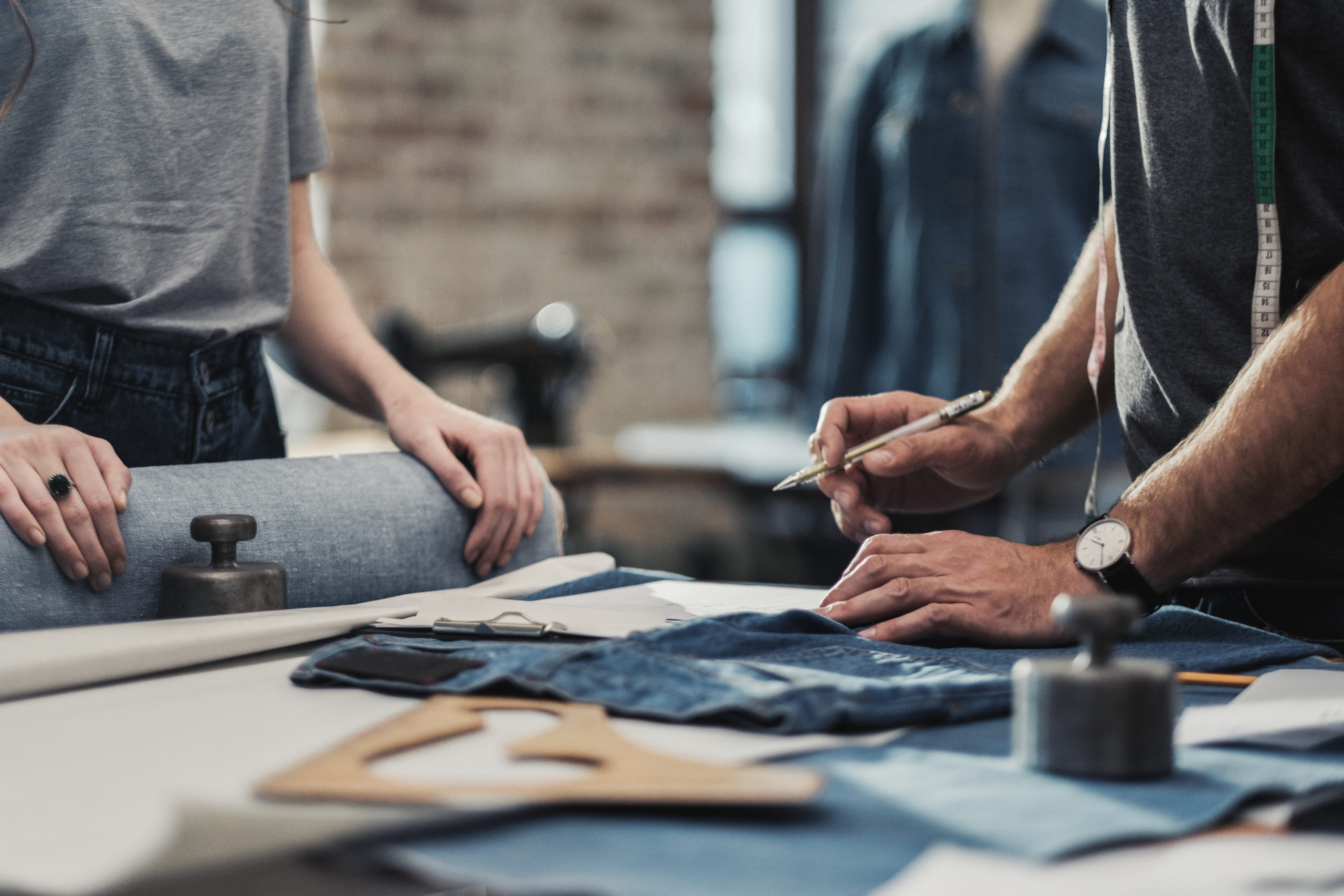 COMOVITA's jeans are made-to-measure in the United Kingdom for every customer. How does this work? Well, once a customer purchases a pair of jeans, they are sent a form with some quick questions that take just 3-4 minutes to answer, to build their own custom size. Once it's received, the brand's atelier in Bristol starts producing the jeans using organic cotton. Despite being made-to-measure, COMOVITA offers free refunds if a customer isn't 100% satisfied! So, what are the benefits of made-to-measure?
More sustainable
Made-to-measure combined with made-to-order is a crucial element in sustainable fashion production. By ensuring the perfect fit with custom measurements, not only are the jeans zero waste, but people are also far more likely to wear them more often, and for longer! This means waste is significantly reduced both before and after they end up in our hands. Or rather, on our legs.
More inclusive
One of our favourite parts about these revolutionary made-to-measure jeans is that sizes are obsolete! No more fretting about fitting into that pair of cheap jeans you got online and can't return just hoping that the size would work out. No more trying on pair after pair at the mall and wondering if you'll just have to go back to that maxi skirt or those track pants after all. Everybody and every body deserves a good pair of jeans that hugs and highlights all the right places!
So what are you waiting for? There are six styles for women, and two styles for men. They're all stylish, organic, vegan, and made to last a lifetime. How fashion should be.
Our faves from the new collection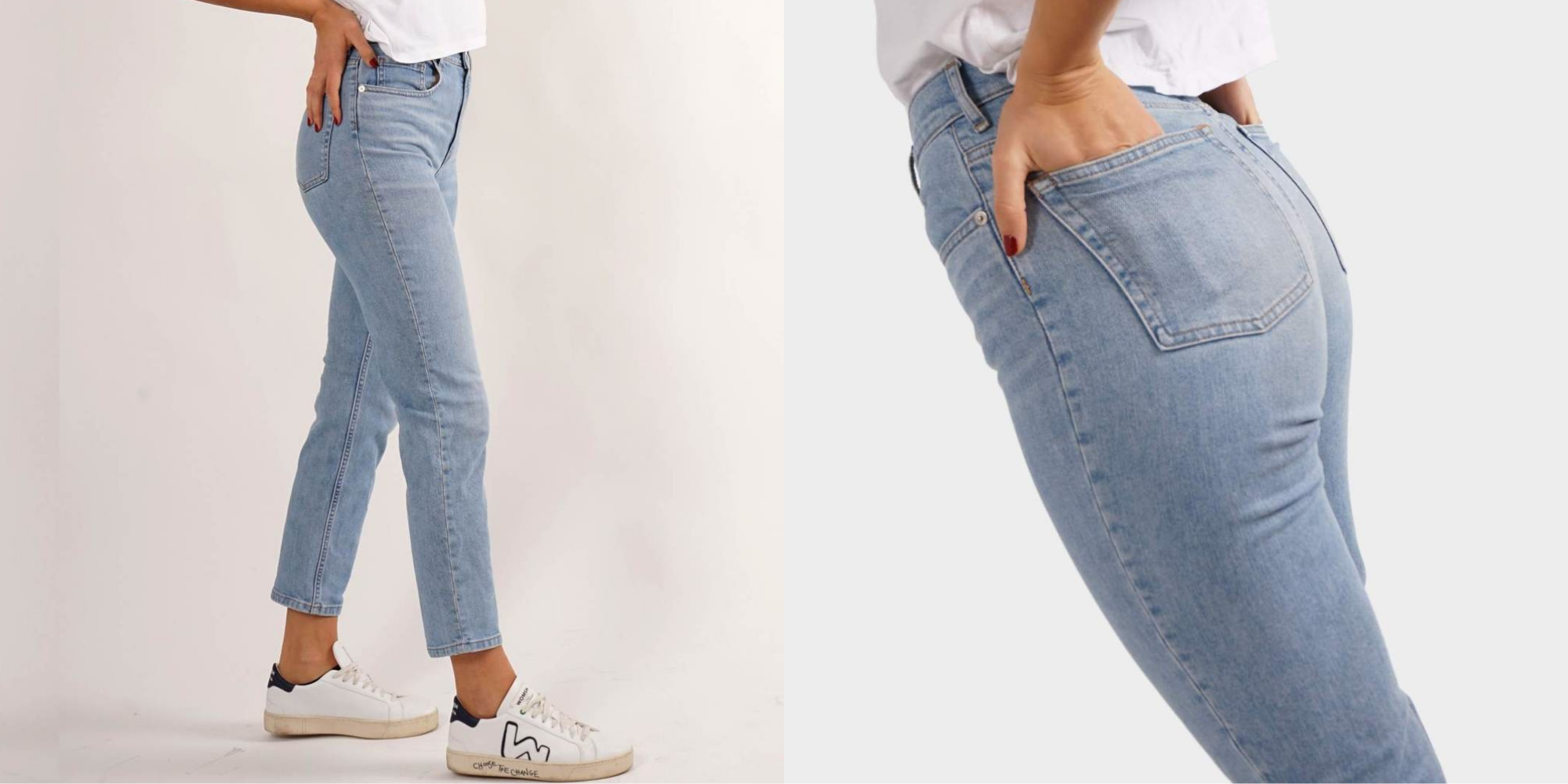 Mum jeans, eat your heart out. These classic light wash jeans offer a straight fit, and comfortably sit high on the waist. Told you they pair well with the Womsh sneakers.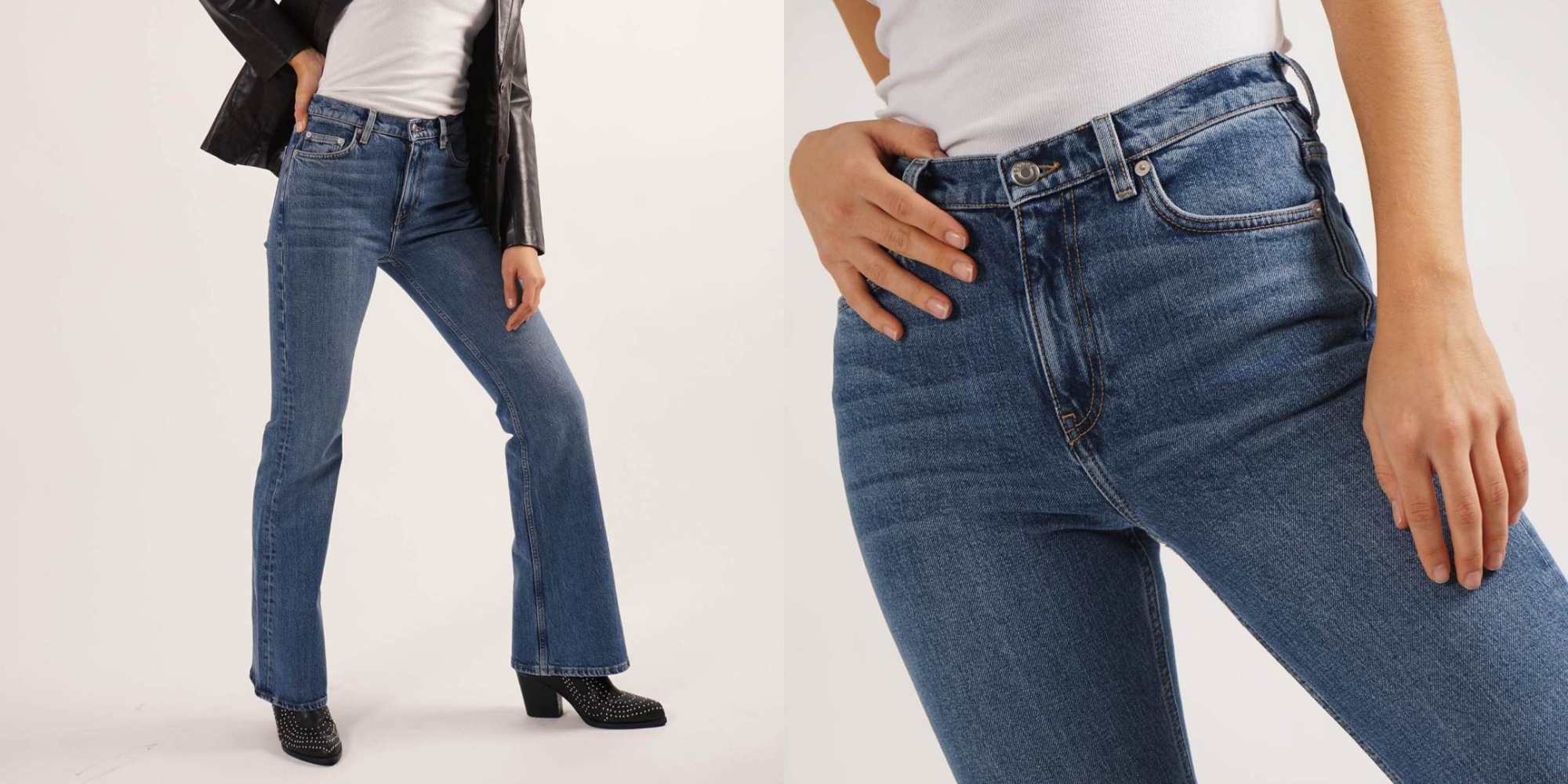 Float away from your problems with these organic flare jeans. We're genuinely thrilled this style is coming back in fashion! Made-to-measure in Bristol to look great on you.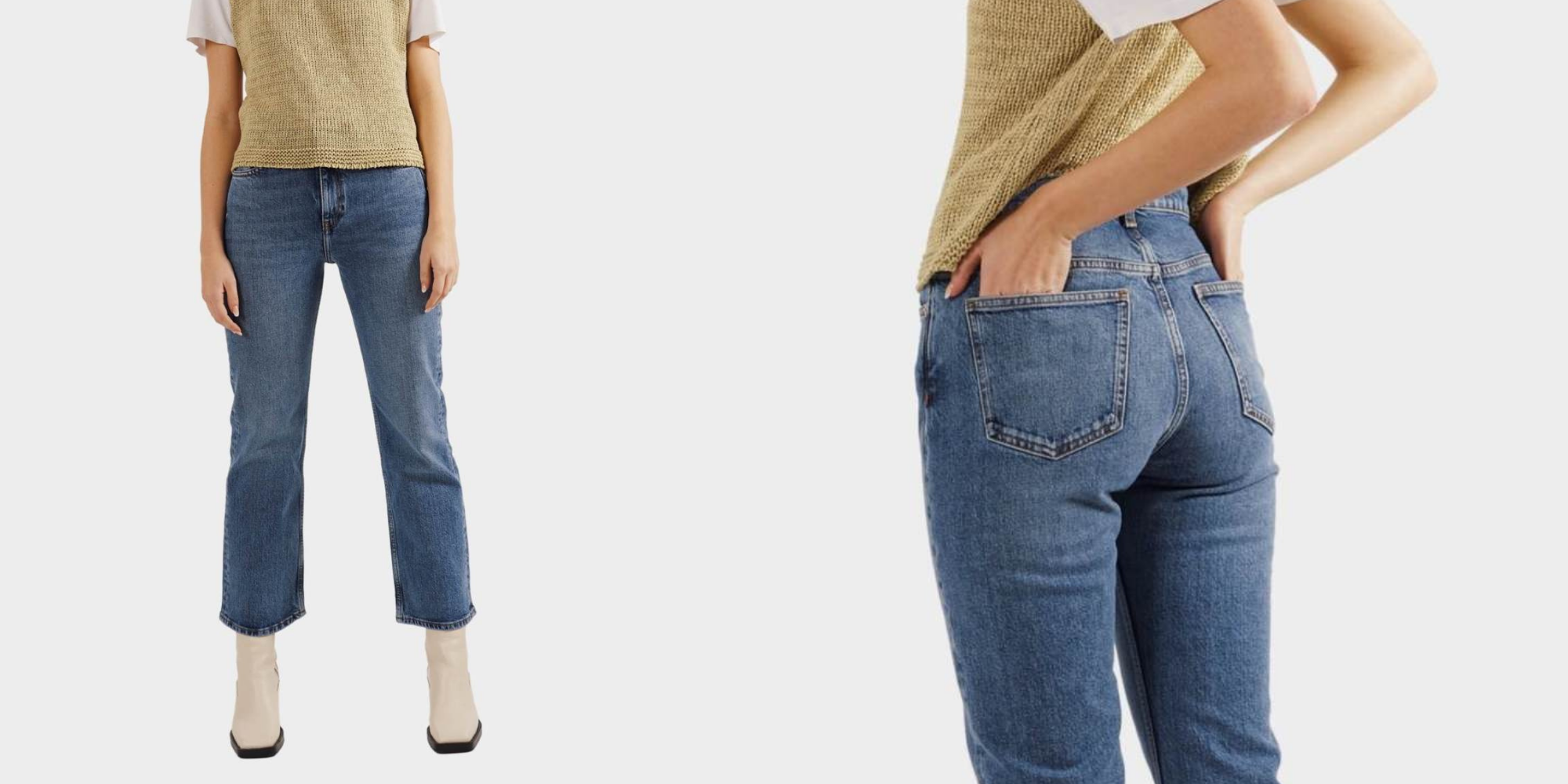 You really can't go wrong with a wider leg cut like this one, and those deep pockets have us feeling some kind of way. 100% vegan, made from organic cotton.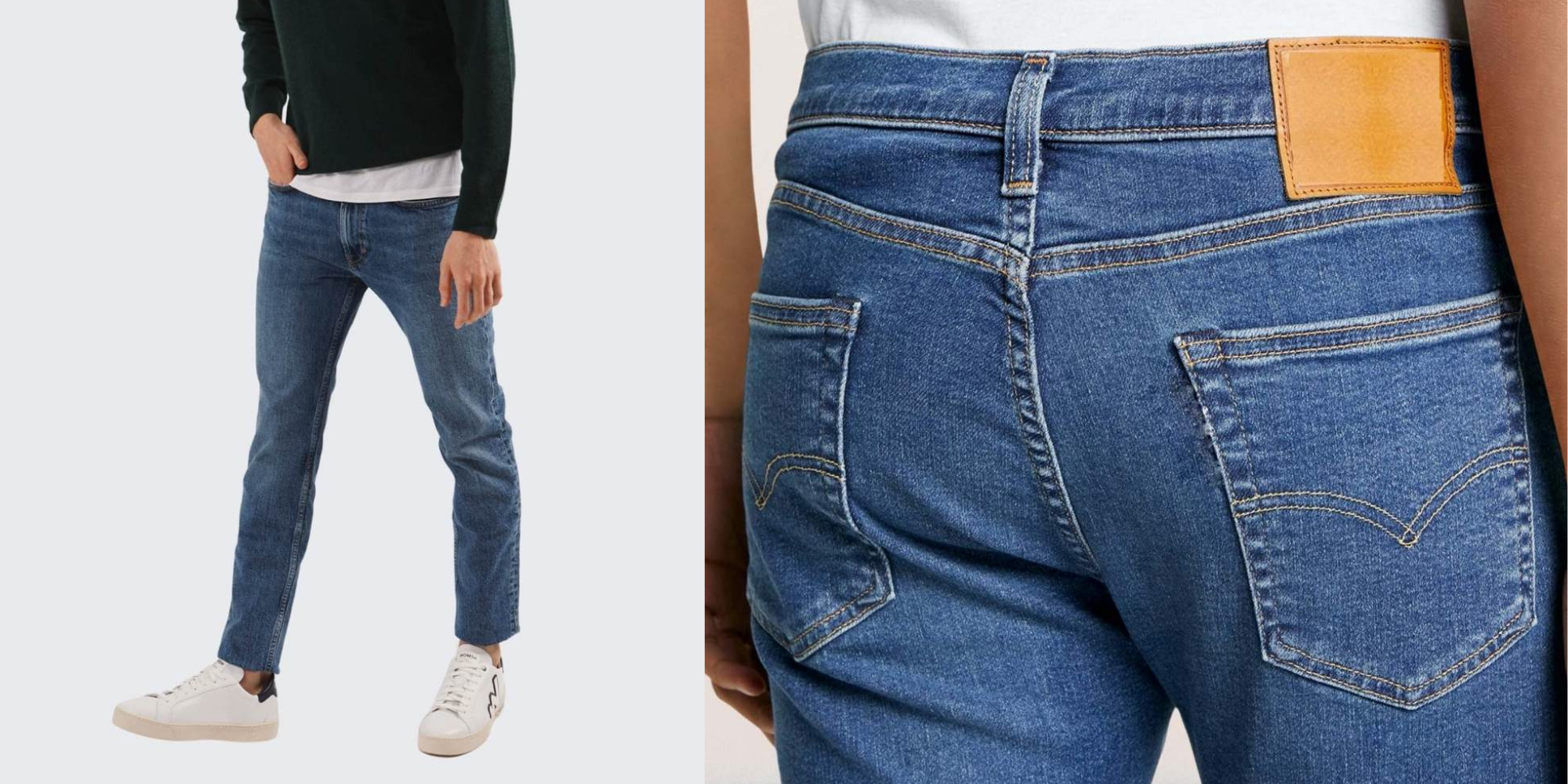 Menfolk, fret not! The perfect jeans for you have arrived. Taper cut to suit any body type, in a timeless darker wash. Zero waste so you can look good and feel great.