Carlie Ballard creates modern, chic clothing by harnessing the skills and knowledge of traditional dressmakers.  Each piece of fabric is hand-loomed and dyed, making every garment unique — like a wearable artwork. But it's her connection to the artisans behind the clothing that makes her collections truly special.
Carlie Ballard's journey in ethical fashion began in 2008, when she trekked through the Everest region of Nepal. She was drawn to a lifestyle untouched by consumerism, and grew to admire the Nepalese people's deep understanding of the craftsmanship involved in making long-lasting clothing. It made Carlie realise that behind every garment there are many human "touch points" – interactions with skilled makers whose minds and hands create the clothes we wear. These realisations inspired the budding young designer to become a conscious global citizen as she took her first steps into the world of fashion.
I had a burning desire to act on the passion inside my heart.

Carlie Ballard
From the beginning, Carlie wanted to establish a brand that empowered the maker — a philosophy the company proudly carries on to this day. But she didn't stop at ethics and sustainability — she wanted to create ethical clothing that is truly fashionable. For her, fashion is "the most incredible self expression," and represents our values and identity. Carlie believes that when we buy from truly ethical brands, our clothing tells a beautiful story. Her vision is for this kind of conscious consumerism to become the norm.
I get so much joy out of knowing the names of the people that construct our garments. I've met them all, some of them a few times. Knowing they are working in a safe environment that actually cares about their well being matters.

Carlie Ballard
Creating gorgeous handwoven clothing in sustainable fabrics and modern designs, each Carlie Ballard piece is unique and of the highest quality. All the garments are made with 100% hand-loomed cotton fabric that is dyed in 25-metre pieces. That means there are colour variations which are "all part of the beauty and soul of the brand," reflecting the true authenticity of handloom.
Our garments and the fabric they are made from are like wearable artworks in our mind. Showcasing a skill that has kept people clothed for centuries. For us wearing them represents respect to these artisans.

Carlie Ballard
The label's Spring Summer 17/18 collection boasts a chaotic colour palette with "combinations and clashes" inspired by the depths of city life, with glimpses of blue sky and the respite of leafy green parklands.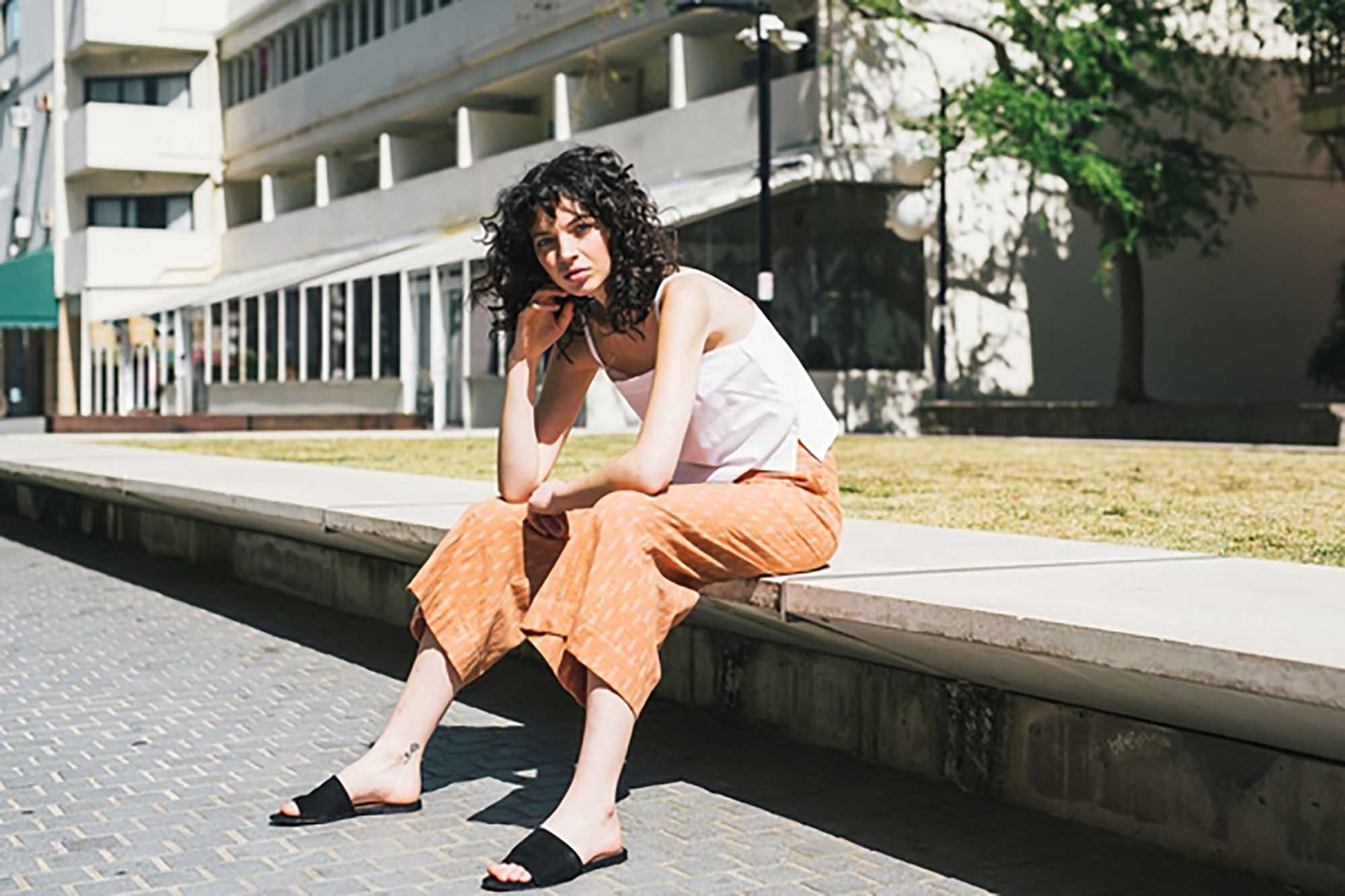 Good On You have rated Carlie Ballard "Good" as a reflection of the brand's achievements across the board for people, planet and animals. Carlie Ballard does not use any animal products, and the inclusion of hand-manufactured eco-friendly materials means a big reduction in the label's carbon footprint, and use of chemicals and water in production.
Carlie Ballard's greatest achievement lies in the treatment of her label's garment workers. A talented group of artisans work from a small workshop in Lucknow, India. With benefits like flexible work hours, paid study leave, and a supportive all-female management team, the welfare and comfort of the artisans who make these beautiful pieces are always paramount.
The scope to create in this space is as deep as the ocean.

Carlie Ballard
Carlie Ballard is an Australian designer at the forefront of the ethical fashion revolution. But she's still pushing the boundaries. Future plans include the incorporation of biodegradable packaging, recycled buttons and zips, and new types of recycled fabrics — with the ultimate aim of closing the loop. It doesn't get more sustainable than that!