UK menswear store Brothers We Stand began as an ethical fashion blog. But in just five years it's grown into an online retailer that stocks handpicked labels from around the world along with a flagship store in Bristol's Wapping Wharf. We speak to founder Jonathan Mitchell about how the brand started and where it's going next.
I want it to be easy and enjoyable to shop ethical men's clothing

Jonathan Mitchell – Brothers We Stand founder
Brothers We Stand (BWS) is a retailer that pulls together some of the best ethical brands for men including MUD Jeans,  Elvis and Kresse and EcoAlf. It also has its own range of organic cotton t-shirts (made in a wind-powered factory) and sweatshirts formed from recycled plastic bottles.
Founder Jonathan Mitchell started the business after coming across a small but growing number of sustainable and ethical menswear designers. "I had the idea for Brothers We Stand whilst working as an events waiter in 2012," he says. "I'd graduated from university late and hadn't gone straight into a 'career' which meant I had a bit of space to explore the idea."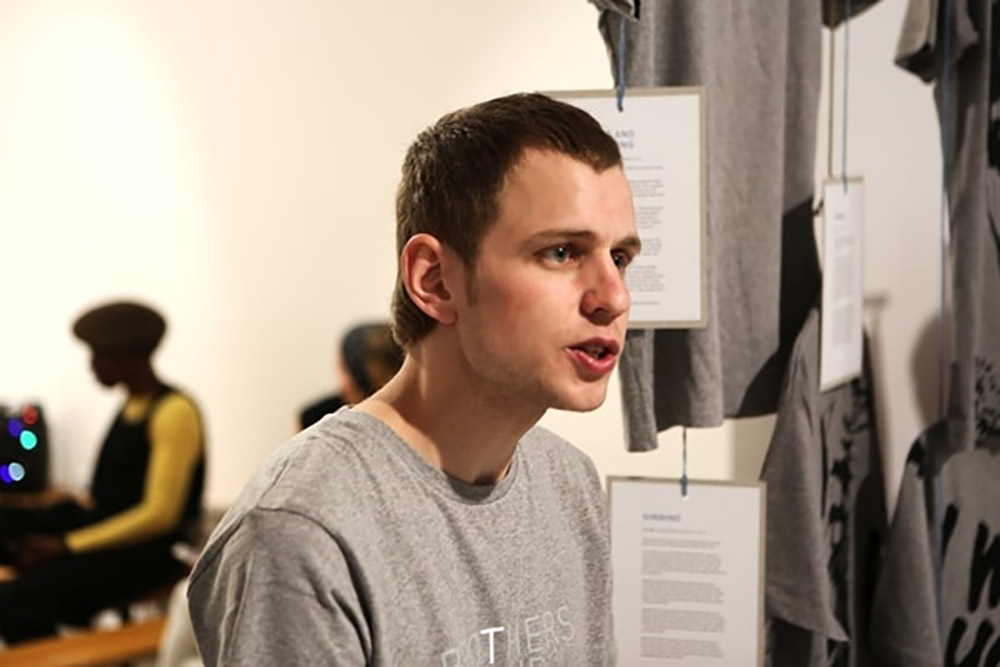 Jonathan wanted to bring ethical menswear brands together so they were easier for people to find, and started working on a blog to explore the idea. Soon after, with a business plan in hand, he was able to secure a loan from (young persons' organisation) the Prince's Trust.  The Brothers We Stand website went live in 2013.
At Brothers We Stand we're looking for a blend of ethics, aesthetics and quality. All at a fair price. We want to provide you with that pair of jeans you'll love and wear for ten-plus years.
Brothers We Stand takes a meticulous approach to sourcing its brands.  To ensure quality, BWS researches the supply chain of each product. Every item must meet its standards: ethical production – manufacturing that respects both people and planet; designed to please – products must look good and perform the jobs they were created to do; and created to last – clothes that can be enjoyed for many years.
Jonathan's vision is to enable consumers to easily shop these clothes in a fun and enjoyable way, making them "feel happy that they are supporting the designers who are pioneering a more ethical and sustainable fashion industry" he says.
There are an increasing number of designers creating beautiful menswear in an ethical and sustainable manner. My vision is to get these clothes into the hands and onto the backs of the people that want it!
Brothers We Stand may be a small company, but Jonathan makes sure customers receive a high level of service. He's always asking for feedback and looking for new ways to improve.
With its first brick-and-mortar store now open in Bristol, he's on the lookout for opportunities to take BWS into other cities. His goal for the brand is to get "ethical and sustainable products on the back of as many men as possible."