This is a sponsored article about a brand that was independently assessed by our rigorous ratings system. We're proud to only collaborate with "Good" and "Great" rated brands. Learn more.
Boody are taking the lead on ethical basics with their organic bamboo range that #everyboody can enjoy.
Launched in Sydney in 2012, Boody is the brainchild of two mates who combined their passion for health and fashion to create a sustainable clothing lifestyle brand for #everyboody to enjoy.
Superbly soft everyday basics
Boody know that good basics are important and can make a big difference in your day. Co-founder Shaun Greenblo says he wanted to create a collection of clothing that we would not only feel good about putting on our bods every day, but also be able to rely on for comfort, durability and function. Their collection of wardrobe essentials has you covered from head to toe in the softest bamboo fabric.
Bamboo produces one of the softest yarn we were given to feel and it offers a myriad of natural benefits for your skin and the environment—it's plant power at its best!

Shaun Greenblo
Starting from the humble undie, Boody have grown their ethical empire to include not only underwear and socks for men and women, but tops, leggings, activewear and babywear.
Thoughtful practices
While Boody boasts their customers' comfort as a priority, the wellbeing of those working on the production lines is always front of mind too. Boody holds the Worldwide Responsible Accredited Production (WRAP) certification for labour conditions. This puts fair wages and safe work conditions — free from child labour — at the heart of their production practices.
Looking after the environment is also in the brand's DNA. Every product they offer is thoughtfully crafted using organically grown bamboo, sourced from sustainably managed forests—so you can be sure you're doing right by the planet when you put Boody on your body. With eco-friendly packaging and display stands, not to mention a zero-waste production system, Boody are really tackling sustainability head-on with their ethical initiatives.
We're on a mission to make people feel good by not only giving them access to beautifully comfy clothing but also by giving them the ability to make empowered wardrobe choices through transparency.

Shaun Greenblo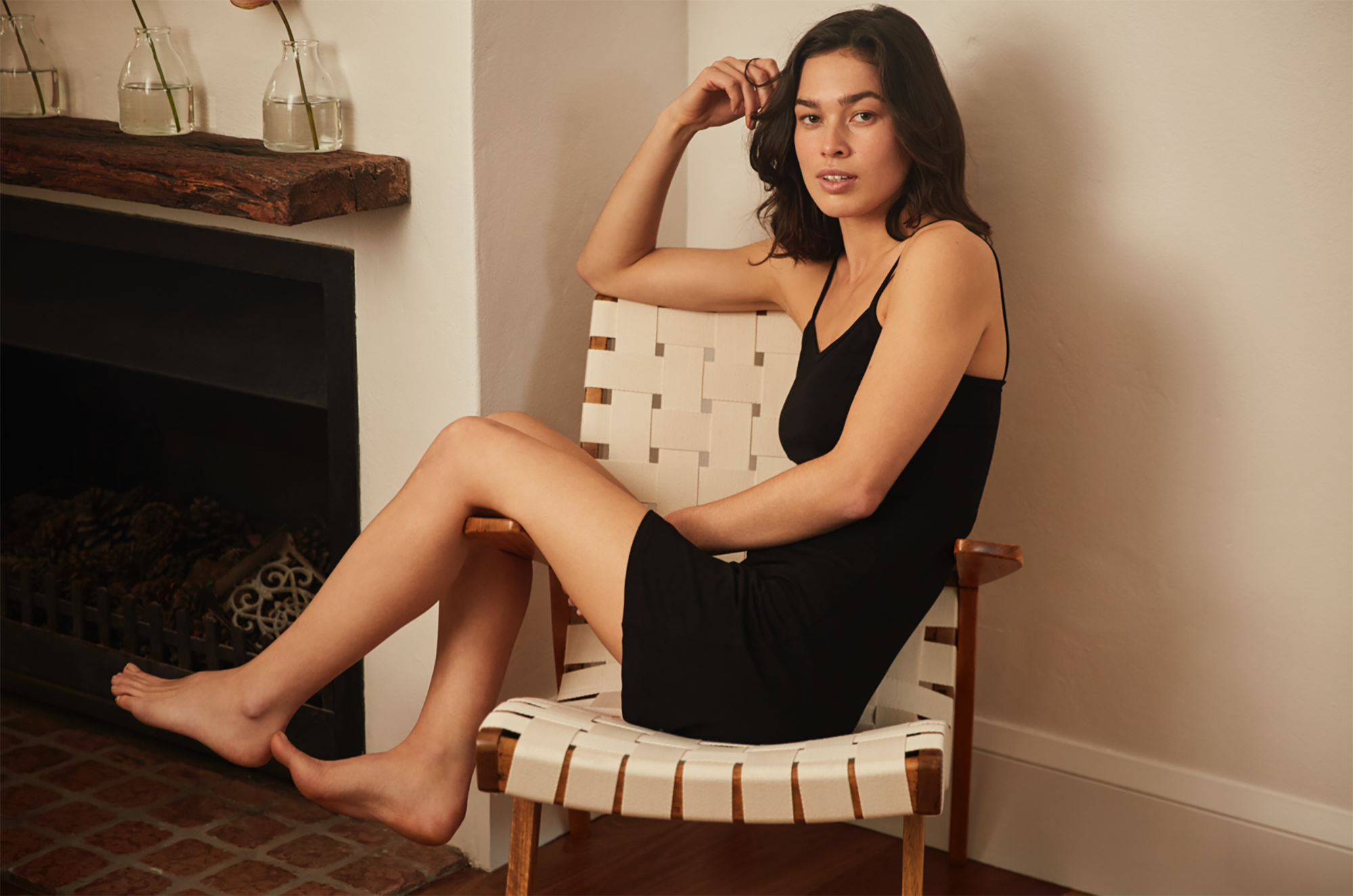 Giving Back
Boody's philosophy is all about building a community of conscious and empowered customers. That's why they've committed to  a number of initiatives that also benefit the wider community and the planet. The label gives 1% of all online sales to environmental non-profits through their 1% for the Planet membership. They frequently donate garments to Thread Together, an Australian charity that distributes new clothing to the ones who need it most around the country. They also support the Chris O'Brien lifehouse, a pioneering Sydney cancer treatment and research centre.
Boody is rated "Good" by Good On You for all their admirable achievements across the board. With no animal products in sight, fair work in the production line, and eco-friendly materials from plant to product, Boody is really taking the lead on ethical basics in Australia and the world.
Keep your eye out for more goodies in future. Boody are all about connecting with their customers and they want to keep growing and nurturing their "community of considerate, comfort-hungry and environmentally aware folks."
Get Boody on your body and join the revolution.