Our editors curate highly rated brands that are first assessed by our rigorous ratings system. Buying through our links may earn us a commission—supporting the work we do. Learn more.
Are you concerned that your budget doesn't allow you to buy ethically? Worried that committing to a sustainable wardrobe will burn a hole in your pocket? Our top 9 fashion hacks will save you!
Tip #1 – Start simply with sustainable basics
If you're looking to make a difference with your wardrobe, why not start from the bottom up? Opting for sustainable basics is the perfect way to dip your toe into the world of ethically-made clothing. By choosing your underwear, socks, and camisoles from brands that do right by people, the planet and animals, it's easy to begin your journey as a conscious consumer.
Tip #2 – Fall back in love with your clothes
Take those high investment pieces in need of repair down to the tailor today! A new zip or an extra inch on the waist will set you back as little as $15 – $30. Style your existing pieces with different accessories, reinvent them with a DIY project, or try combining that top with a different skirt. Find the hero items that always make you look and feel great, and wear those babies as much as you can!
Tip #3 – Put the power back in your hands
There's nothing quite like the feeling of adding a new skill to your repertoire. Why not learn how to sew, repair, and re-fashion your clothing? There's a wealth of videos and how-to guides available for free online, or you could enroll in a class in your local community. Taking control over your wardrobe also means you no longer have to put up with clothing that just isn't quite right – you can tweak things as your style changes, getting optimum wear from your well-loved items.
Tip #4 – Invest in quality over quantity
Before you reach for your wallet for something new, first ask yourself these three questions: How much will I wear it? How much do I already own? How long will it last? Resisting the impulse to buy huge numbers of cheap items in favour of investing in quality pieces not only makes your look more streamlined, it also reduces the amount you consume and spend overall. Saving your hard-earned dollars for affordable quality is a win-win. Although shopping at ethical retailers may seem like a pricier up-front commitment, taking the time to curate a careful and worthwhile wardrobe of items you love will be much gentler on your wallet – and the planet – in the long run.
Tip #5 – Shop outside the box
Thrift shops are a treasure trove for bargain-hunting fashionistas who love beautifully crafted vintage pieces and unique pre-loved items. Research by the Bureau of International Recycling shows that rescuing a single kilogram of used clothing from landfill can help save up to 3.6 kilograms of CO2 emissions and 6,000 litres of water consumption. And if you're not sure where to start, take on board this tip from stylist and thrift shop guru Faye De Lanty, who says it's important to "shop the whole store, not just your section. Some of my favourite pieces came from the men's section. (Oversized boyfriend shirt anyone?!)."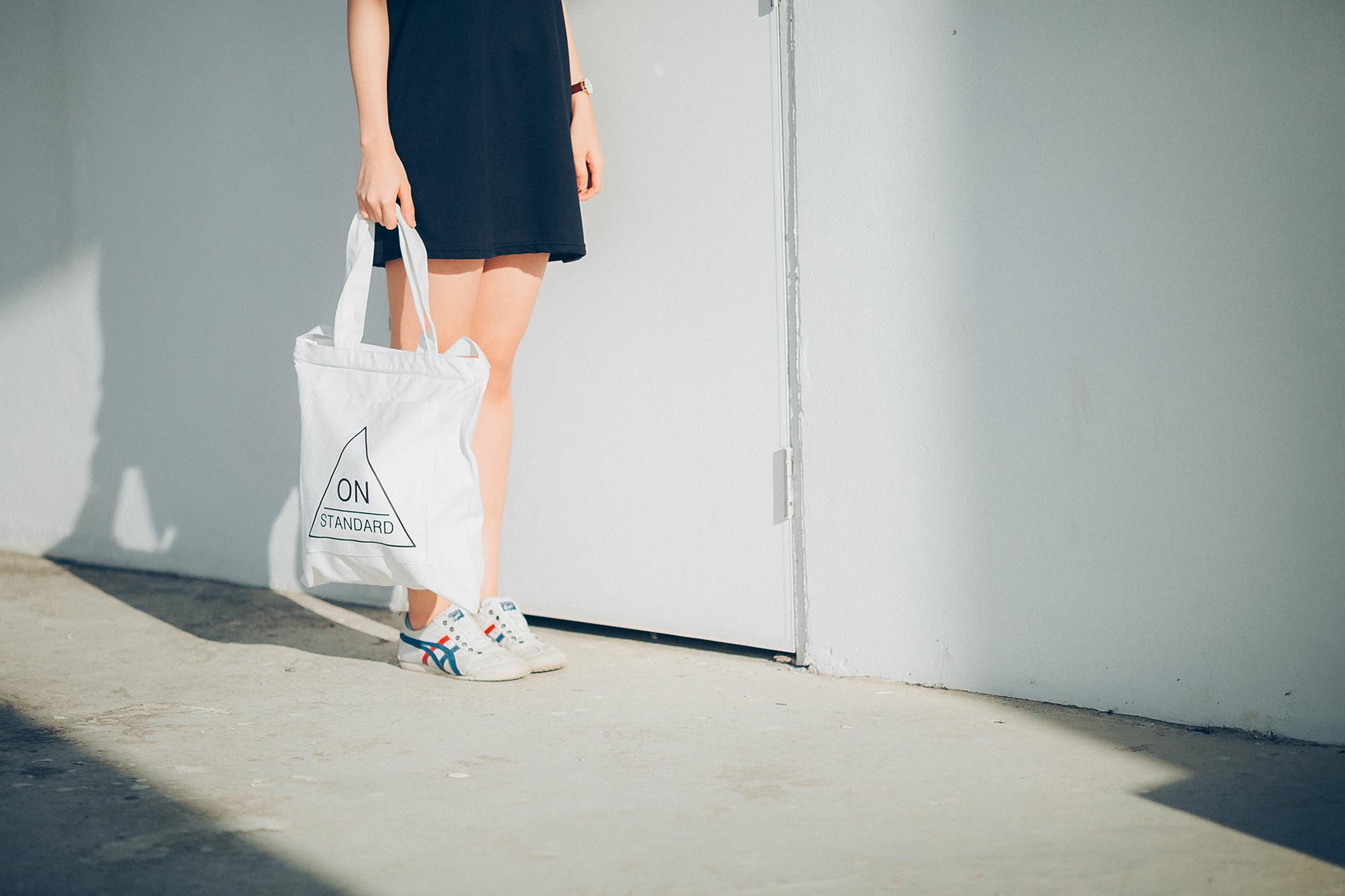 Tip #6 – Swap till you drop
Clothes swapping is another sustainable way to find a new outfit without spending a cent, and it's also a great opportunity to meet other ethical fashionistas like yourself!  Swap events can be big formal affairs or just a casual get together with you and friends. It's great fun to organise a swap yourself, but if you're not the most organised fashionista, you can keep an eye on local community pages or check out meetup.com, a site that helps facilitate swaps around the world!
Tip #7 – When in doubt rent it out
For some of us, the idea of turning up to every 5-star event in the same gown and that one pair of trusty heels is just not on. But neither is a wardrobe overflowing with barely worn formal wear or a maxed-out credit card from buying clothes we can't afford… So, what to do? It's time to look at the rental market! Renting a dress is a cost-effective, socially conscious way to make fashion's high-end trends and couture accessible. There's a huge variety of fashion rental businesses who provide designer dresses and accessories. You can also browse most sites via occasion and designer to give you some inspiration. Be sure to check out our fave, Glam Corner, if you're based in Australia!
Tip #8 – Look after your clothing
Be mindful during the laundering process to minimise your environmental footprint. Natural fibres tend to require less laundering, especially in summer. You can just hang your clothes out to air overnight, and they will be fresh as a daisy in the morning. Unless something is visibly dirty or on the nose, take the challenge to wear your garments at least three times before they hit the laundry.
Invest in some good coat hangers. Most plastic and wire hangers will stretch out the shoulders of your tops and leave you with saggy clothing. Despite being slightly more expensive, wooden hangers will last longer and take better care of your garments. For more tips on caring for your clothes, check out our Ultimate Guide to Making Your Clothes Last Longer.
Tip #9 – Be on the hunt for deals
Good On You will give you exclusive offers on some of the best ethical fashion brands in the business. Alongside this, you can stalk the sale sections in stores and online, sign up for emails to receive coupon codes, and befriend shop owners to find out when blow-out sales are approaching. You can also shop off-season for the best prices – stock up on your winter woollies in the warmer months, when they're on sale.