This is a sponsored article about a brand that was independently assessed by our rigorous ratings system. We're proud to only collaborate with "Good" and "Great" rated brands. Learn more.
Discover our 5 favourite things about one of our favourite sustainable brands, Slovenia-based Mila.Vert.
We first introduced chic Slovenia-based Mila.Vert back in January, where we learned all about how the brand came to be. Today, we want to share our 5 favourite things about Mila.Vert with you.
We are bringing a positive change to the fashion industry. By believing fashion needs to be done responsibly—both to all the people involved in its production and to the planet we live on—we stand at the frontline of those creating the change.
If this is the first time you're hearing about this 'Great' brand, you're in for a treat. Mila.Vert offers timeless, minimal, and chic clothing, adding sophisticated details that give the garments a modern feel. Thought and care are put into the products, and the brand strives to leave a light footprint on People, the Planet, and Animals throughout production. So, how does this look in practice? Take a look at these 5 ways Mila.Vert stays true to its word:
100% organic cotton
Conventional cotton is bad news. One of the thirstiest fabrics in the world, it takes thousands of litres of water to make a single cotton t-shirt. Sustainable brands have caught onto that fact and ensure they use less demanding alternatives in their products like the increasingly popular organic cotton.
When you are wearing Mila.Vert clothes, you are most likely wearing 100% organic, GOTS (Global Organic Textile Standard) certified cotton or linen. This means:
The fabrics are made from 100% organic fibres
No toxic products and materials were used in the making of the fabric
All workers in the production chain were given a fair wage
The fabrics were made under high water and energy standards
"Our clothes are made exclusively from carefully selected organic materials, such as responsibly-sourced cotton, hemp, and linen, that are made in compliance with the strictest certifications. We are proud that our knitwear collection is made entirely from 100% organic cotton. When we say that our fabrics are kind to your skin and to the environment, we genuinely mean it." By using such a high proportion of eco-friendly materials, Mila.Vert has achieved and maintained a 'Great' rating for the Planet on our Directory, the highest possible score.
Free custom-fit orders
One of the biggest obstacles holding people back from shopping more sustainably is size inclusivity. Mila.Vert has eliminated the need to fit into a "straight sizing" box by providing a free custom-fit order option across its range.
"Always struggling with clothing sizes? Not anymore. Our clothing is made just for you to make sure it fits you perfectly. Get your own personalised pieces now and never worry about sizing again."
Simply write your measurements (chest, waist, hip, height) in your cart under "Order note" and Mila.Vert will do the rest. And don't fret—even custom items can be returned if they're not quite right.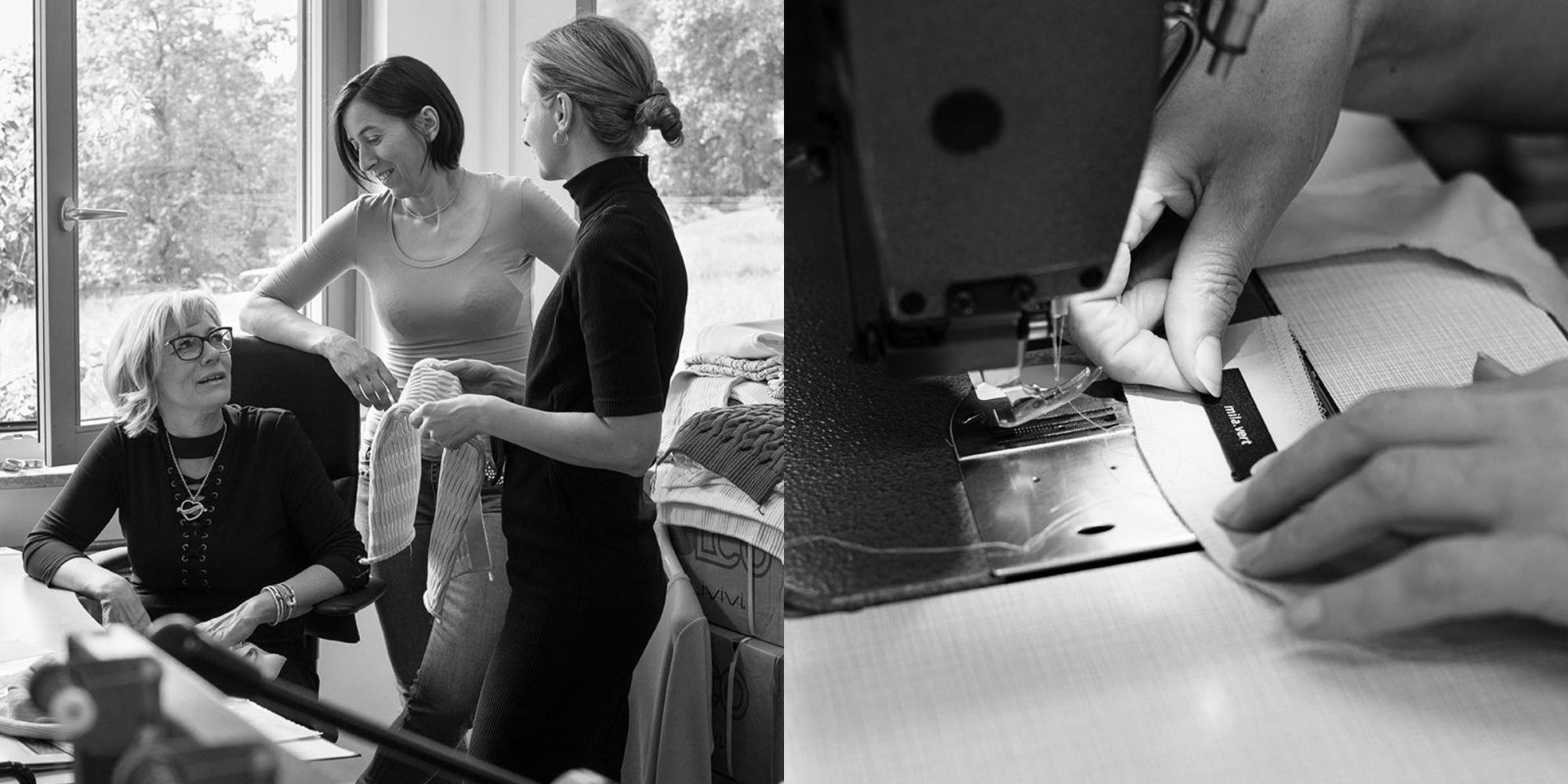 Made-to-order production
Made-to-order is an up-and-coming approach to more sustainable production in fashion and beyond. It means that rather than pumping out thousands of carbon copies of the same piece and hoping they all sell (here's looking at you,  ), brands are slowing right down and only making orders that have already been paid for. This clever and necessary move by Mila.Vert and others avoids over-production, keeps waste out of landfill or from being burned, and encourages consumers to be more purposeful with their purchasing power.
With Mila.Vert, your chosen items will be made-to-order in 10-15 working days.
Crafted in Slovenia, Europe
By using locally-based ethical production, Mila.Vert scores 'Good' for People. Not only does the brand focus on transparency, but it also ensures payment of a living wage across most of its supply chain thanks to its GOTS certification and visits suppliers regularly. Mila. Vert's range is created by four main production facilities in Slovenia, saying, "We could never do it without our dearest partners who share our values and with whom we've formed lasting friendships along the way."
This kind of close-knit collaboration (pardon the pun) ensures makers are treated with the respect they deserve. Rather than relying on offshore factories on the other side of the world, Mila.Vert makes sure the value of local production is quite literally stitched into their garments.
PETA-approved vegan
Finally, vegans and plant-based fashion lovers alike have more reason to celebrate—Mila.Vert is a 100% PETA-certified vegan clothing brand. This gives them a 'Great' rating for Animals and means that their entire range is free from animal products or by-products like wool, silk, leather, and even animal-based glues and buttons. Animal welfare in fashion is complex and dividing, and by being vegan while also keeping the environment and workers front of mind, Mila.Vert ensures its entire range is accessible for all.
The wellbeing of nature and all its inhabitants is a priority for us. Everything we make is 100% cruelty-free and PETA-approved.
Our 10 favourite items from Mila.Vert right now
If you're as excited about Mila. Vert's ethics and aesthetics as we are, you're probably wondering which pieces are our current favourites. So if you're in the market for a new piece or two to fill gaps in your wardrobe, look no further.
Please note that while Mila.Vert is based in the stunning country of Slovenia in Europe, it does offer worldwide shipping, so you can enjoy the garments wherever you're from.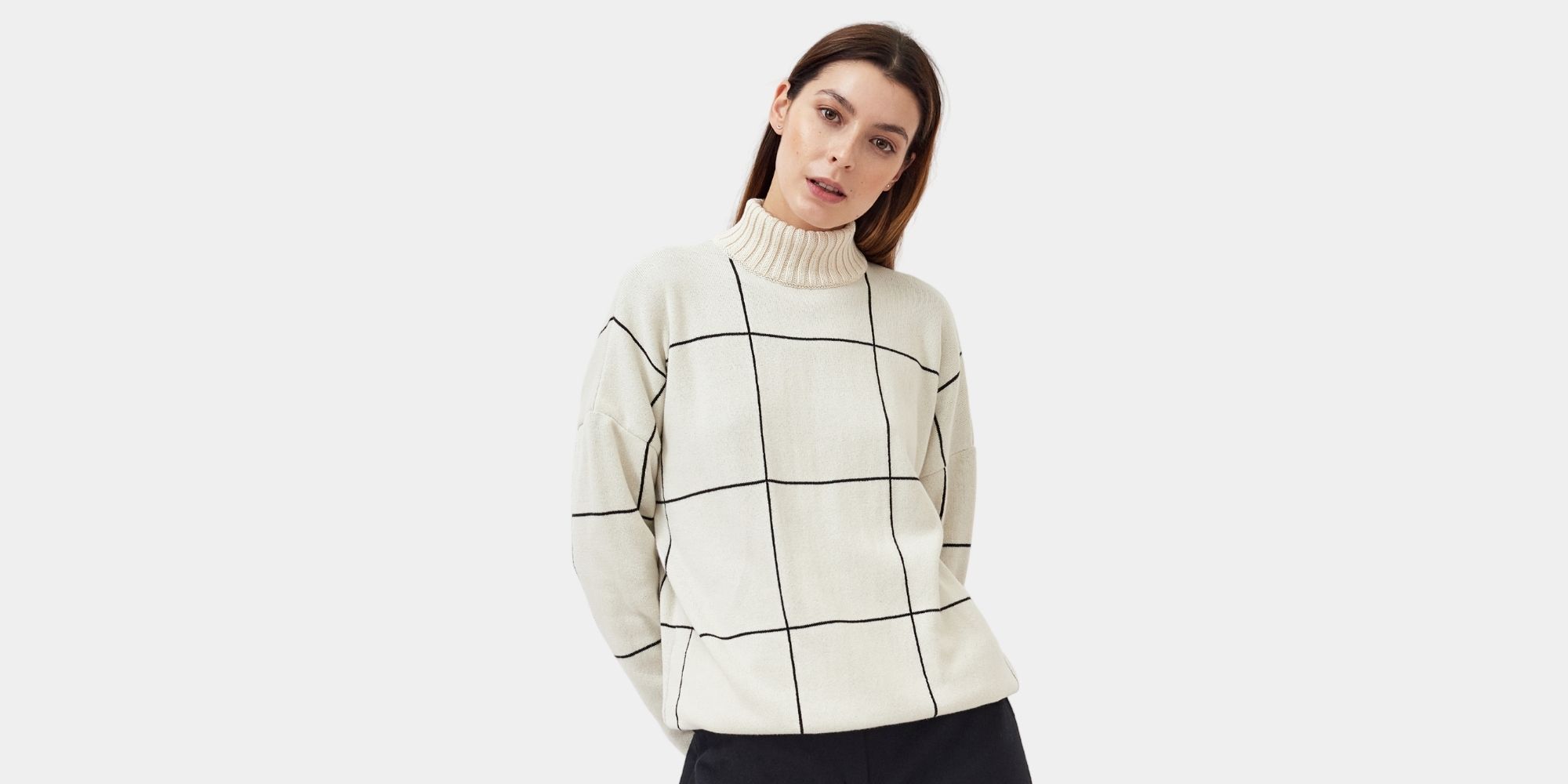 This 100% organic cotton pullover has a straight, slightly oversized fit and long sleeves. The two-toned knitting scheme provides a trendy colour-block look to see you through the cooler months in style.
Knitted Triangle Pullover in Sand + Cream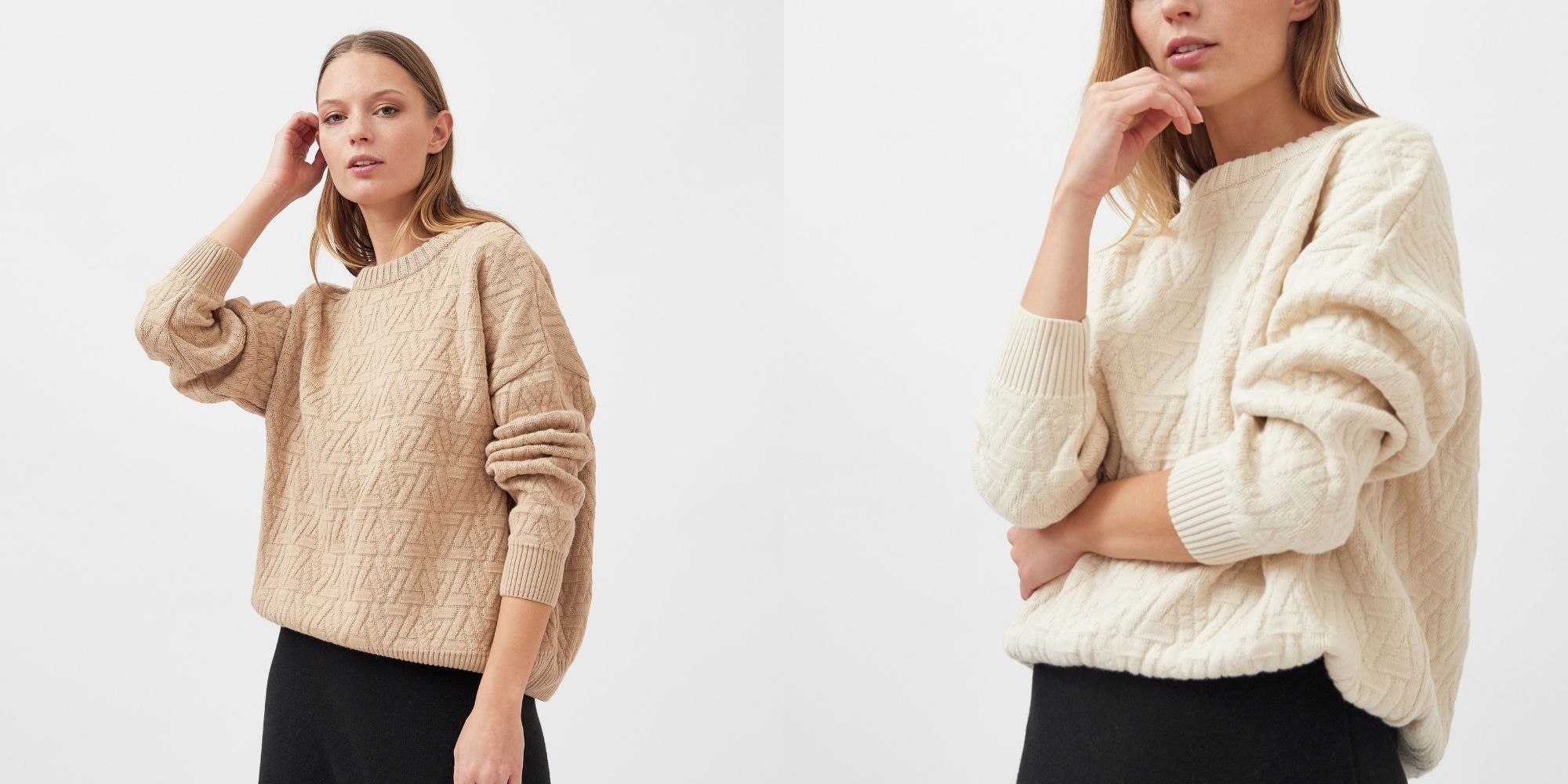 The fine organic cotton knit makes this cosy pullover warm and breathable at the same time. The wide neckline and dropped shoulders make for a relaxed fit.
Knitted High Boat Neck Dress in Sand + Cream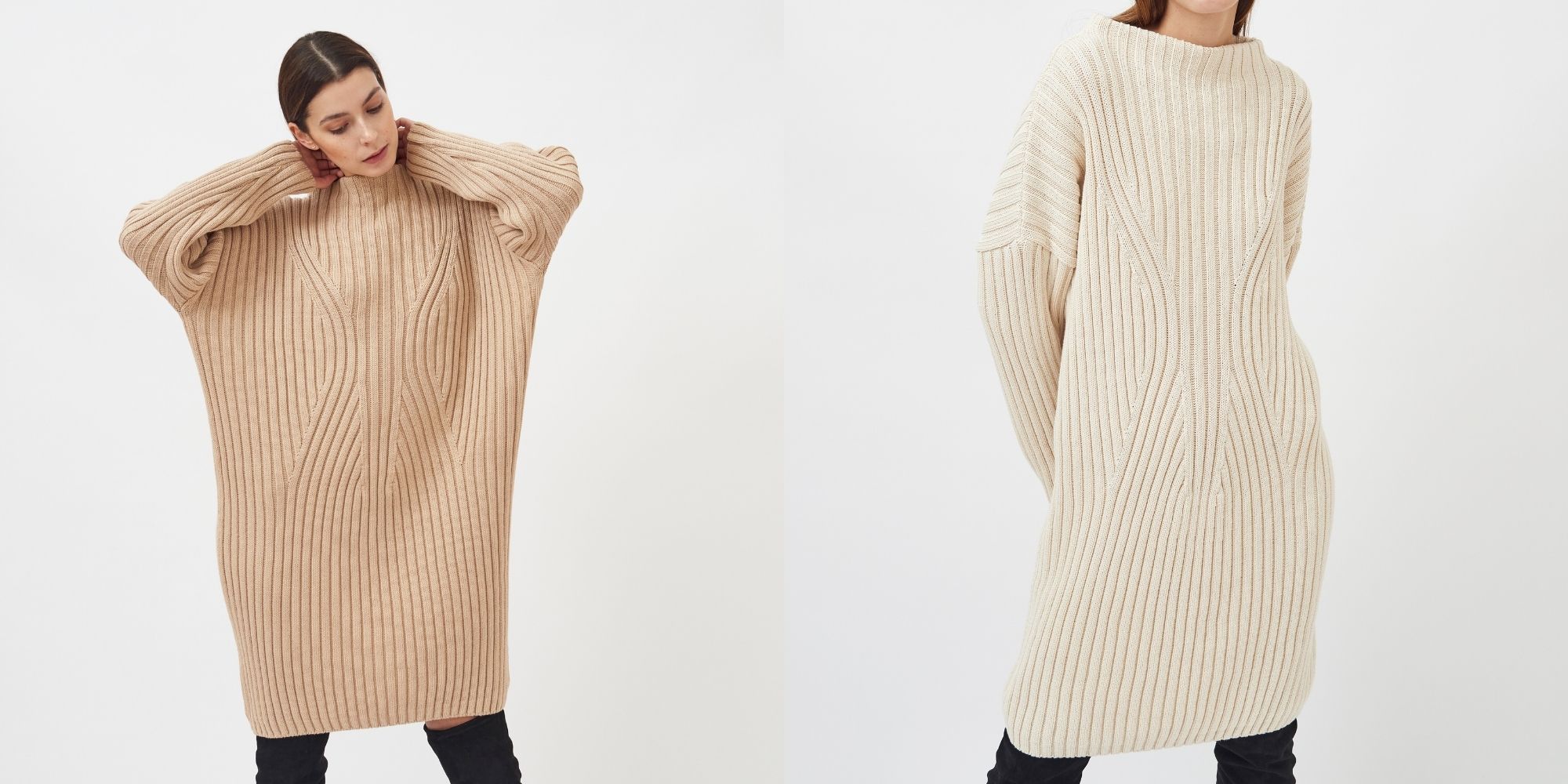 Take sweater dress to the next level with the gorgeous high boat neck. The cut is elegant and timeless and pairs fantastically with boots and leggings.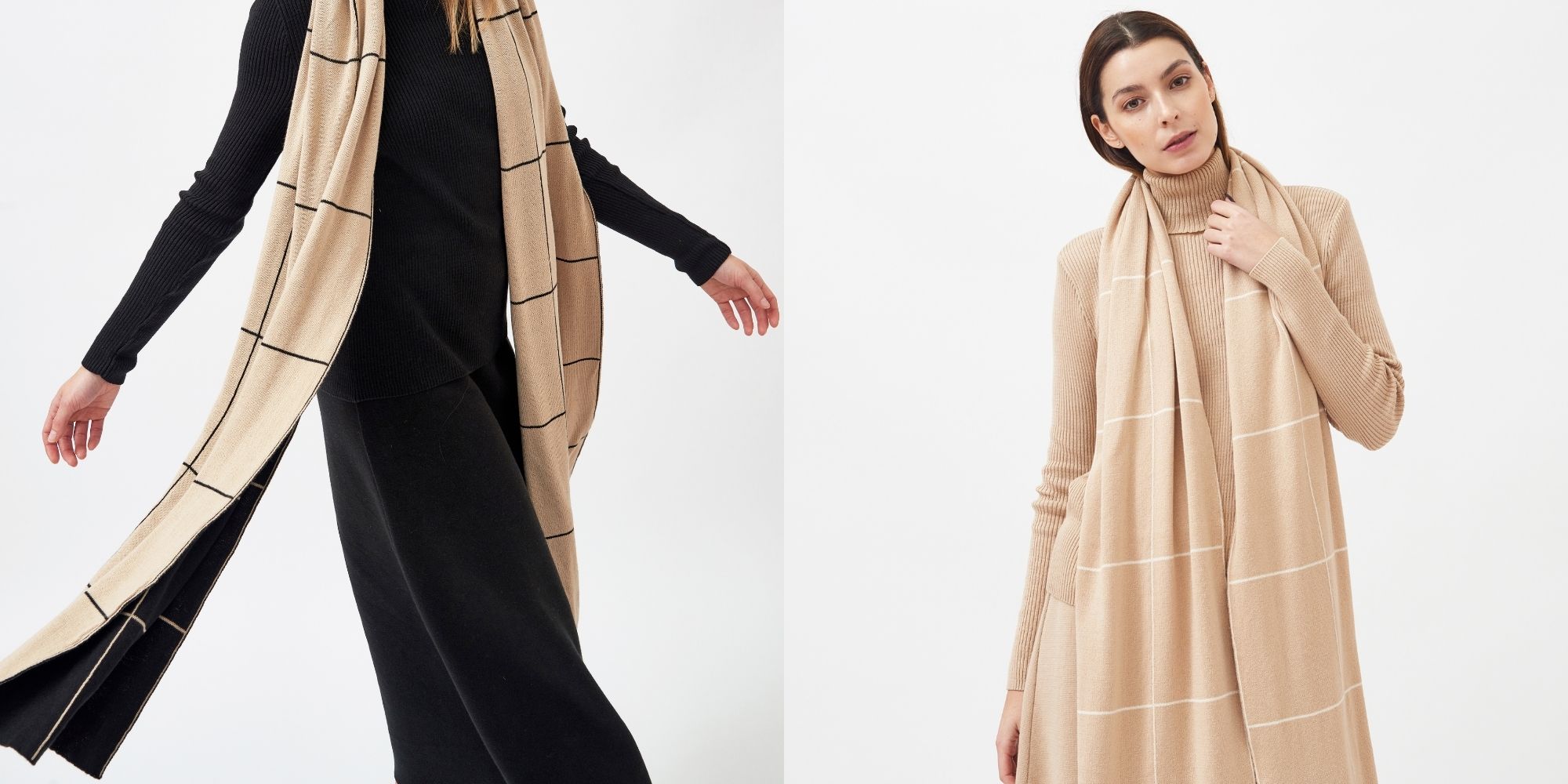 An oversized scarf is a cold-weather essential, and this one features a striking two-tone colour grid pattern. It's also entirely reversible.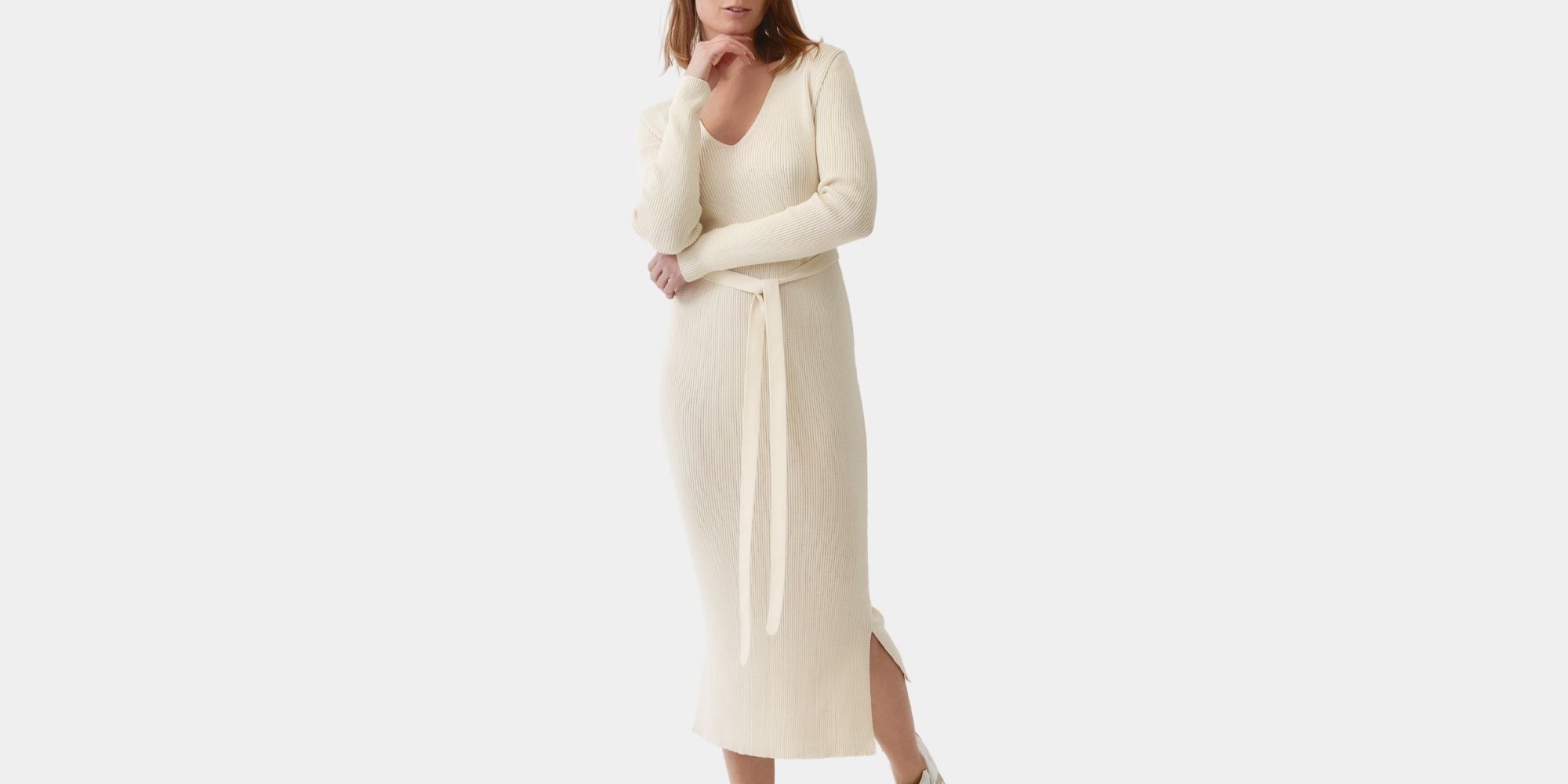 Another knitted dress, the long sleeve v-neck is light and airy, providing a luxuriously comfortable feel all year round. Style this tighter-fitting number with or without the waist belt.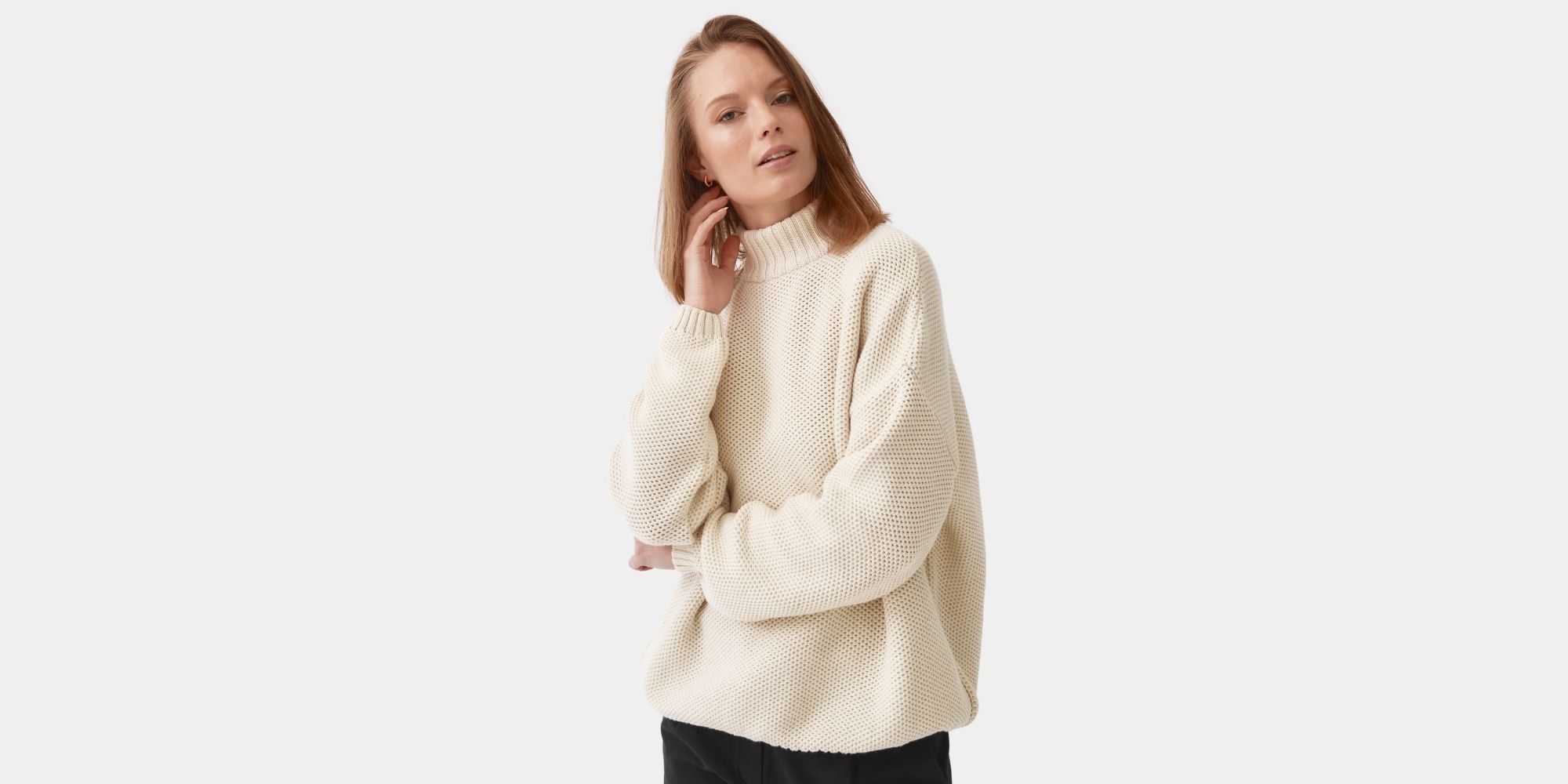 This knitted honeycomb pullover is light enough to be worn under a coat in autumn and thick enough to keep you warm in winter. We love the unique honeycomb pattern.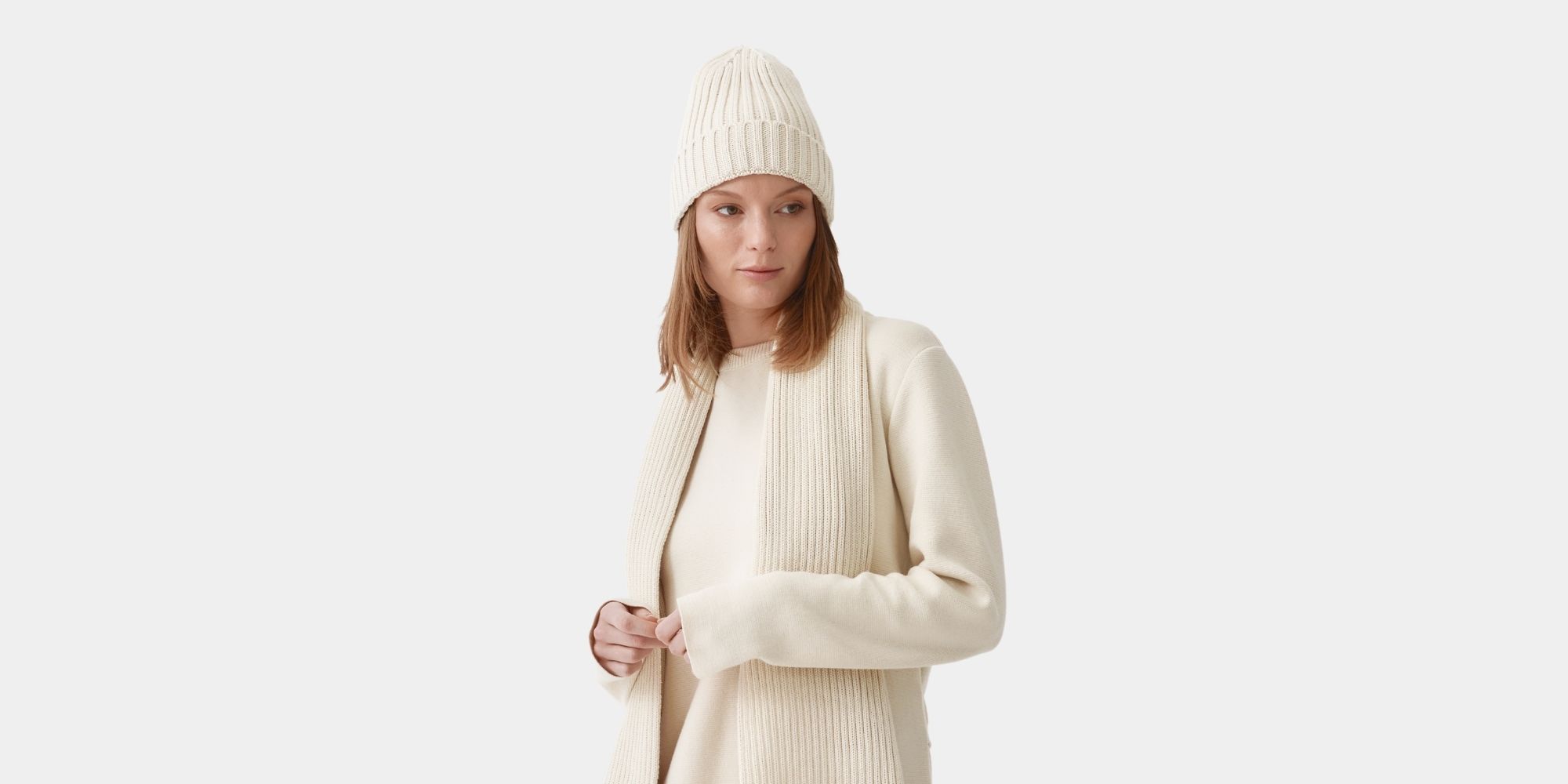 Finally, what fall or winter wardrobe is complete without a beanie? This diverse ribbed hat has a folded edge and one-size-fits-all design and will complement any outfit.