Today's fashion industry is built on a wasteful take-make-dispose model. But one of Europe's leading fashion retailers C&A wants to help change all that.  They have just released the world's first Gold Level Cradle to Cradle-certified range of jeans for women and men – meaning that they are both sustainably made, and designed to be recycled. Here's how they did it.
Our approach is grounded in the idea that we must shift our industry from a model of 'make, use and dispose' to one where every apparel product is designed for its next life.

Jeffrey Hogue – C&A Global Chief Sustainability Officer
They say that waste is a design flaw, and for an industry that has good design at its heart, fashion is particularly wasteful.  But how do you design clothes so they are not only sustainably made, but made in such a way that their raw materials can be recovered and reused when the wearer is finished with them? C&A have set out to answer that question with the world's first Gold level Cradle to Cradle (C2C) Certified™ jeans
The Cradle To Cradle certification gives brands a score based on their commitment to the "circular economy".  To reach the gold standard, brands must achieve at least that level in five areas, from tracing the chemicals in each material, to ensuring social fairness in their operations. They must also design products that can be safely returned to nature or recycled – hence the term circular economy.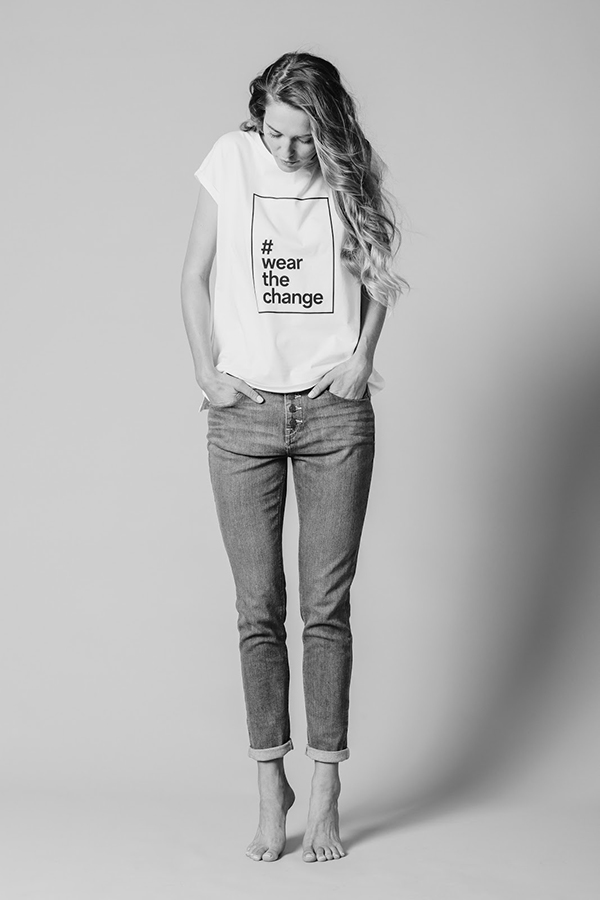 After the successful launch on Gold C2C-Certified  t-shirts in 2017, C&A turned their minds to jeans for two main reasons. Firstly because denim jeans are a wardrobe staple, and secondly they are actually quite complex garments, with multiple materials and components.
All of the components have been successfully optimized to make sure that only good materials are used.

Jeffrey Hogue – C&A Global Chief Sustainability Officer
As with any innovation there were some big challenges to overcome, including finding materials that had been assessed to the gold standard and getting the right suppliers.  For example, their global hunt for C2C-certified elastane led them to a supplier in Japan. Throughout the process, C&A worked in partnership with Fashion For Good who have documented and publicly released the 'recipe' for the jeans to encourage and inspire other brands to follow C&A's method.
A look at the list of ingredients illustrates the lengths C&A have gone to to source sustainable material, including GOTS certified cotton just for the pocket linings. This is a truly transparent supply chain, and it offers insight into what really goes into making the clothes we wear.
The new denim line by C&A is part of an ongoing, company-wide move towards sustainability.  A retailer the size of C&A (it serves 100 million customers each year in 21 countries) can have a huge impact when it switches to better production methods.  It's already the largest buyer of organic cotton in the world, and its #WearTheChange campaign features sustainably sourced clothing, as well as a scheme allowing customers to bring unwanted clothing back to stores. We've rated C&A 'Good' because of these initiatives and others including action on water issues, use of renewable energy and efforts to trace its supply chain.
As C&A puts it "we want to evolve the apparel industry to a future where every material is used and reused safely, where ecosystems are protected and where people are provided with dignified work." And with an affordable price of just 29 Euros, C&A's Gold C2C Certified jeans have taken an important step towards making sustainability accessible to all.