This is a sponsored article about a brand that was independently assessed by our rigorous ratings system. We're proud to only collaborate with "Good" and "Great" rated brands. Learn more.
Los Angeles based Whimsy + Row is one of those brands you can't help but fall in love with. Since 2014, founder Rachel Temko and the team have been creating and curating flirty and effortless fashion that is as stylish as it is sustainable. This is a brand that will grab your attention with elegant and modern designs, and hold onto it with ethical and sustainable practices across the board. Read on to discover why Whimsy + Row is one of our all time favourites here at Good On You and should be top of your wishlist!
How it all began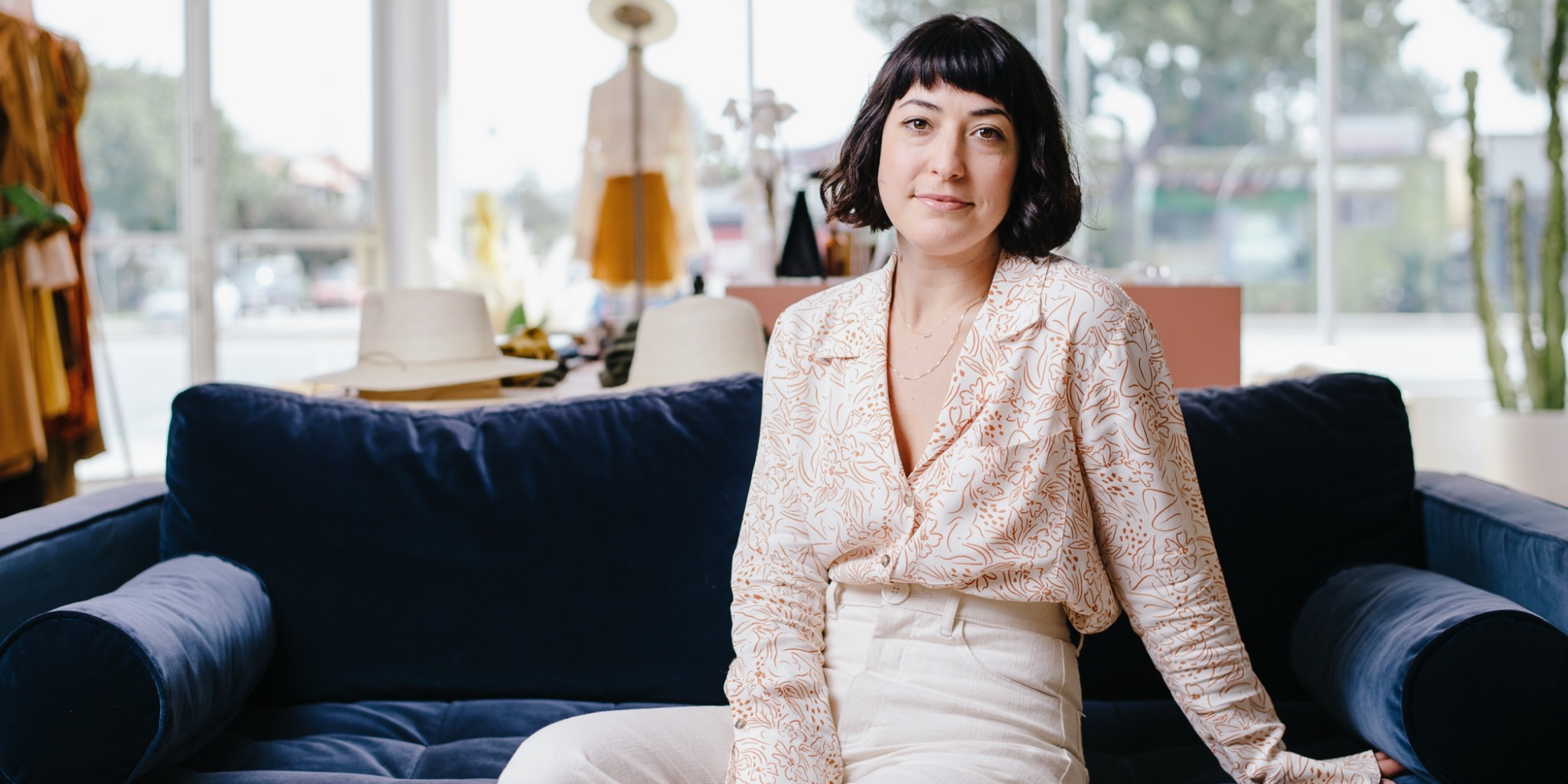 Like so many of us, Rachel stepped into the 9 to 5 world facing a major hurdle: finding a job with a company that shared her ethos. Coming from a family of entrepreneurs, Rachel always knew she wanted to start a business of her own, and when she noticed a gap in the industry for a truly sustainable fashion brand, she dove in head first. She was motivated to become the boss of the company she always wished she had—a company that does good and influences others to do the same. Fed up with the dishonest and harmful practices within fashion, Rachel was inspired to create a brand without excess waste or egos, which is why Whimsy + Row has intentionally been created as an eco-friendly, accepting, and loving brand and community.
I have always believed that the fashion process should not need to harm our world. I am determined to prove that.

Rachel Temko – Founder
First, do no harm
There are a lot of reasons to feel good about supporting Whimsy + Row. Here are just a few that get us giddy:
Carbon neutral
Whimsy + Row is proud to produce its garments locally in LA to help reduce its carbon footprint, but it recognises that is simply the first step. The brand also offsets its emissions with Carbonfund.org, who is leading the fight against climate change. The partnership supports third-party validated and verified renewable energy, energy efficiency, and reforestation projects globally!
Giving back
Community is very important to Whimsy + Row, and it prides itself on always listening to marginalised voices, making positive changes, and paying it forward. The Whimsy team participates in monthly community services like beach cleanups, and donates to a variety of important organisations like One Tree Planted, the Global Fund for Women, Black Lives Matter, and Feeding America.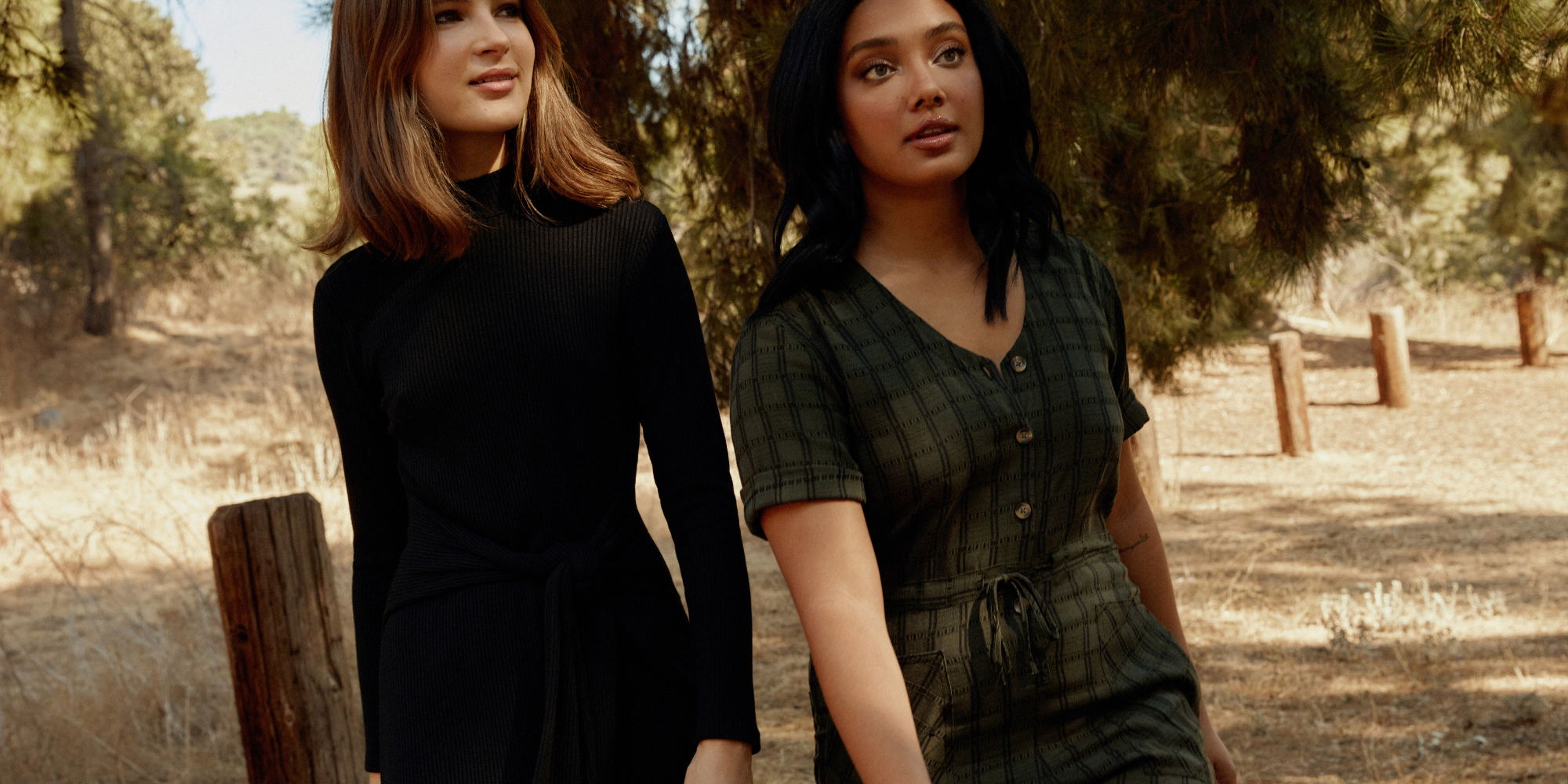 Ethical standards
Workers and animals are also a major priority for the brand. Garments are locally made in LA a few miles from HQ, meaning the team can regularly visit its factories to ensure fair wages and treatment, and can do its own personal audits. Whimsy + Row has also recently decided to discontinue its use of leather products, and plans to go 100% vegan by 2021, which we applaud!
Zero waste and plastic free
Whimsy + Row really excels on the environmental front, getting our highest rating of 'Great' for its efforts. It uses a high proportion of eco-friendly fabrics like deadstock, certified organic cotton, and linen. It is also proudly zero waste and plastic free! 100% recycled materials are used for shipping your orders to you, and it cuts out plastic in production by personally picking up each piece from the nearby factory and packing them into reusable containers, even going so far as to carefully carry each style on hangers to deliver them to the warehouse.
Everyone can sit with Whimsy
One of our favourite parts about Whimsy + Row is that it is passionate about being approachable and inclusive—something that is very close to our hearts, too! The brand recognises that it cannot sit by while injustices like racism, systematic injustice, police brutality, or white supremacy continue to be present in our society. "We are committed to incorporating anti-racist efforts into our company structure. Thanks to Aurora James and the 15% Pledge, we have accomplished designating 15% of our shelf space for black-owned businesses. We will also continue to amplify POC voices on our social and blog platforms as we listen, learn, and grow. This movement is not a trend and we promise to do better."
The season-inspired collection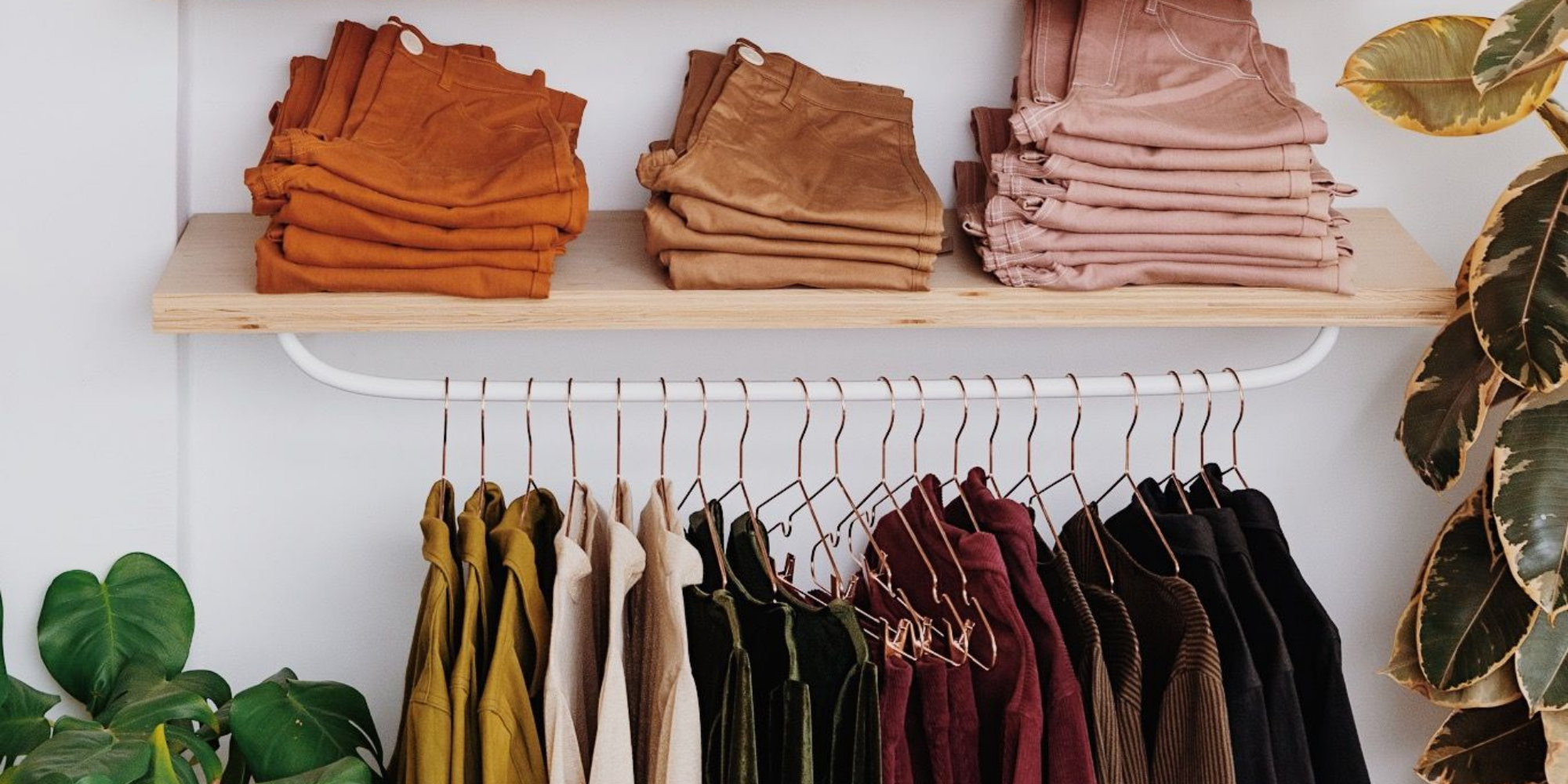 As if all that isn't enough, Whimsy + Row's clothes are gorgeous, too! The collections are inspired by the seasons—Rachel says the climate and nature's colour palette for the current season is the go-to inspiration. The brand's main goal is to create classic staples that are versatile and comfortable, while slightly playing on the current trends to always be relevant to its customers. "Our clothing tells a story and makes consumers feel good about themselves because it is made by real women of all shapes and sizes, for women. By purchasing Whimsy, customers walk away with a beautifully handcrafted piece and understand that no one was harmed in the process in which it was created."
If you're lucky enough to live nearby, Whimsy + Row has a brick-and-mortar store you can visit in West LA. Otherwise, browse the stockists or simply shop the collection online!