This is a sponsored article about a brand that was independently assessed by our rigorous ratings system. We're proud to only collaborate with "Good" and "Great" rated brands. Learn more.
US denim brand unspun is combining high-tech custom fitting with sustainable materials and processes to bring you jeans from the future.
Innovation meets sustainability in unspun's custom made jeans
Futuristic custom made denim brand unspun describes itself as "sci without the fi", and there's no description more fitting. Founded in San Francisco in 2019, unspun is a fashion brand engineering jeans from the future. Tired of the frustrating and disheartening process of walking into a shopping centre, trying on ten pairs of jeans that are uncomfortable or unflattering or just-not-quite-right, and walking right back out again with an imperfect pair or nothing at all? unspun presents us with something novel in a fast fashion climate: jeans made just for you. 
If we are going to make clothing, it should be with purpose: it should immediately have a loving home. unspun starts with a specific customer before it makes a product, not mindlessly mass manufacturing. A solution that is simultaneously without inventory, without waste, custom-fit, and circular is exciting and revolutionary.
Read on to discover how this innovative brand aims to reduce fashion's greenhouse gas emissions through a zero-inventory and low-waste process that prioritises people, the planet, animals, and you, exactly as you are.
Planet: Made-to-order
unspun is a denim company with its roots in technology, building custom jeans for each consumer—on demand. By using a made-to-order system, the brand takes a lot of pressure off the environment. Rather than pumping out countless copies of poor-quality garments before people even realise they want to buy them, leading to unnecessary waste and emissions, unspun waits until the order comes in before starting production.
While made-to-order is a good initiative, it doesn't make a brand sustainable by default. unspun also implements initiatives to reduce greenhouse gas emissions from manufacturing, uses low-impact non-toxic dyes and fabrics in most of its products, and has implemented water reduction processes in its supply chain. By creating high-quality, totally personalised products, the brand does its bit to ensure the longest possible lifespan. You can even send your jeans back for repurposing at their eventual end of life, bringing them full circle. unspun receives our top score of "Great" here for its commendable work on reducing the environmental impact of the denim industry.
People: Just for you
The modern fashion industry runs on a product-first mentality, making billions of garments per year that shoppers have to sort through to try and find a diamond in the rough. unspun flipped this process on its head, harkening back to the people-first roots of clothes making. "Honestly, unspun is all about people. We have nothing until you show up, and then we make your jeans just for you." Using a simple (and fun) design—scan—wear system, you can craft the jeans of your dreams. There's also a helpful Fit Quiz if you're in the market for jeans but not quite sure what you want. "Along with easy returns and remakes if they aren't your new favourite jeans, customers appreciate how thoughtful, sustainable, and special their jeans are."
The people sewing your jeans also benefit from this slowed down, circular approach to design. Workers can take their time with your jeans since they are made in a sample room, one at a time: "We don't believe in even rushing through cookie-cutter products, which is how other clothing is made—in a big, stressful assembly line." The brand has a formal statement covering workers rights and a project to improve living wages in part of its supply chain. It traces most of its supply chain and visits suppliers regularly to ensure these are the kindest kind of jeans. unspun is rated "Good" for workers for these initiatives.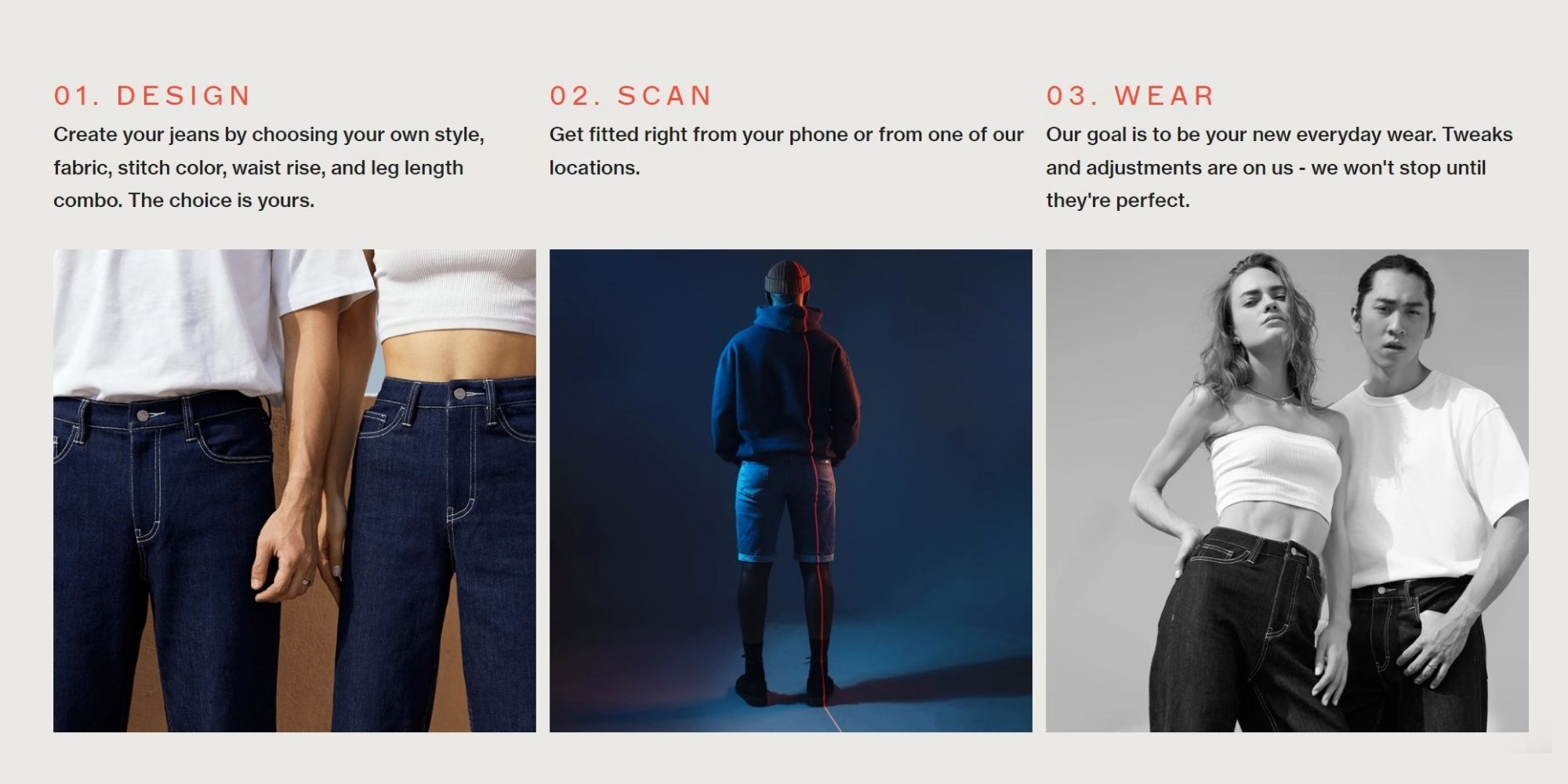 Animals: Entirely vegan
unspun is rated "Great" for animals because it leaves animal products and by-products out of its range entirely: "We make sure that animals are not involved at all in our brand. No animals are used in our materials sourcing, treatment processes, or production. But maybe we'll make custom-fit clothing for dogs in the future!"
Only vegan brands receive our highest score for animal welfare because the kindest way to use animals in fashion is not to use them at all.
Overall rating: Great
Overall, this futuristic fashion brand receives our highest possible rating of "Great". It is working hard in the three key areas of planet, people, and animals to ensure a low-impact denim industry is just around the corner.
We need to step back and reconsider more than just the materials we make our clothing from—we need to reconsider the entire process and get to full circularity. Circularity is what sustainability really is.
Our 7 favourite fits from unspun
While unspun is working hard to expand its product range to include more stylish and planet-friendly options for its loyal customers—from collaborating with artists and brands to branching into exciting new styles and product types—its current selection hits the spot. Here are our seven faves from the range from slim to wide-leg fit in a range of cool and classic colours you'll love.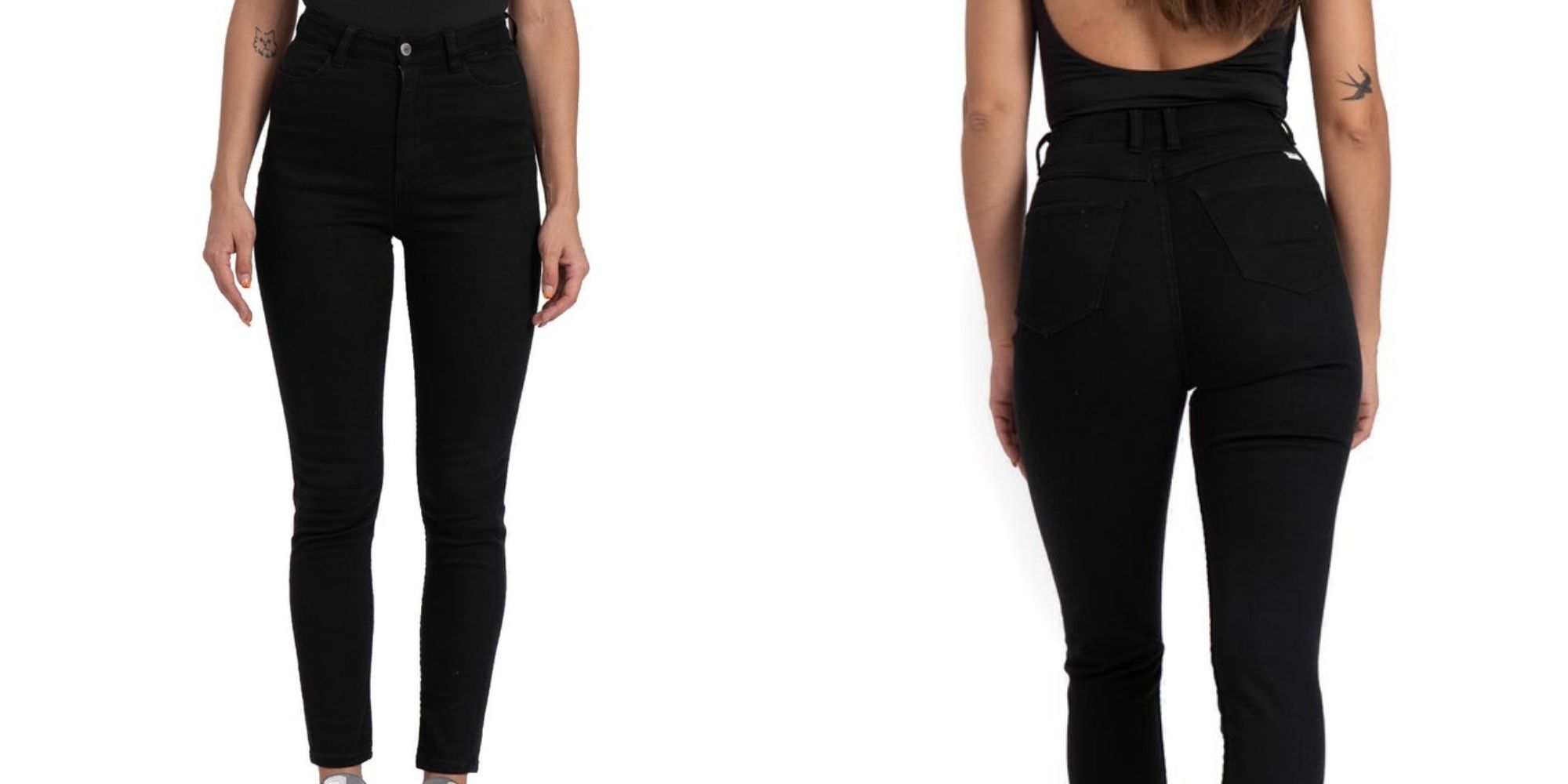 This style is tight-fitting throughout the entire pant and made for comfort. Your everyday skinny jeans that hug your shape in just the right way.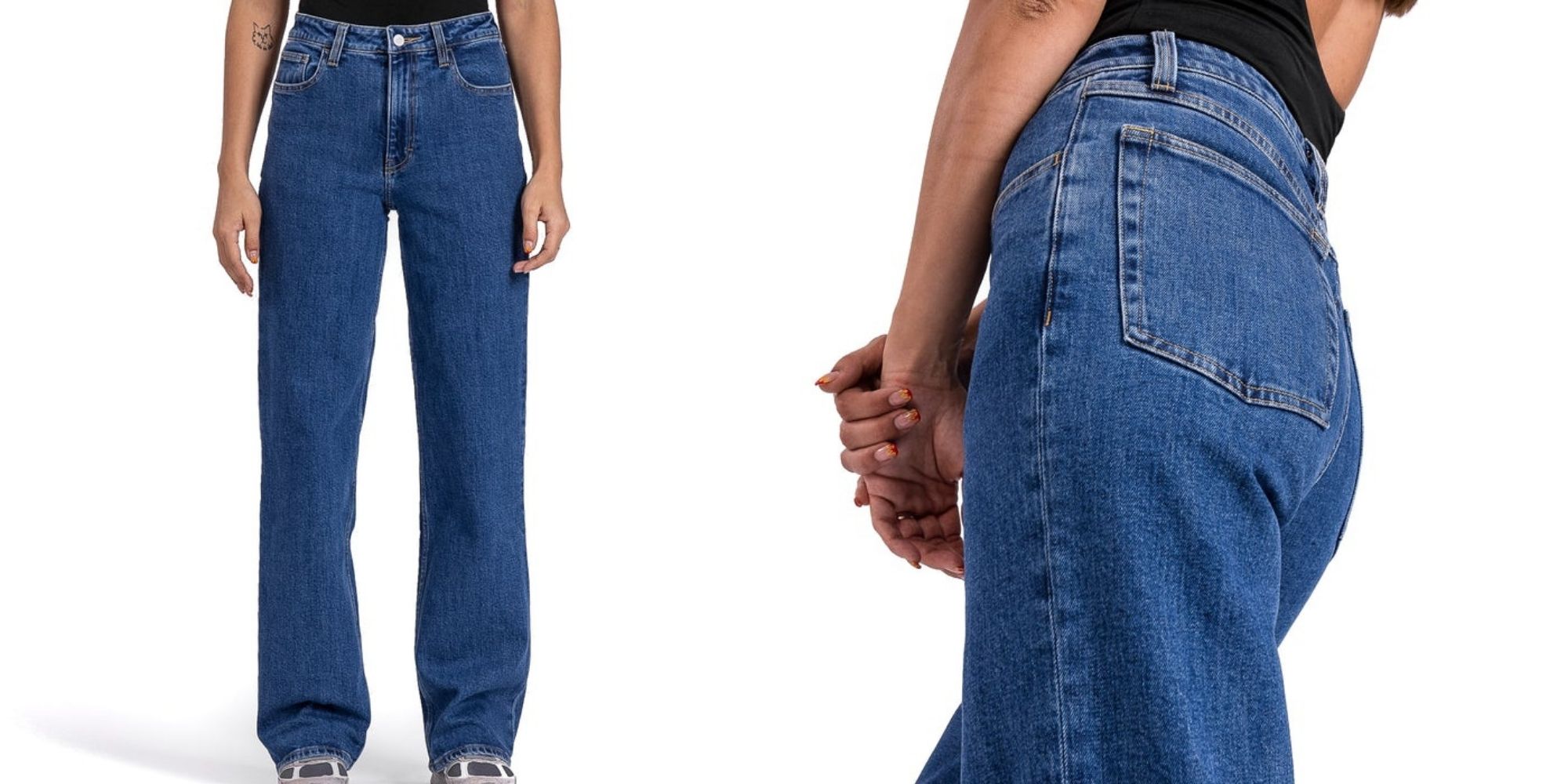 unspun's unisex loose fit style will set you free. This is the feminine hip fit. It's snug on the waist, hip, and thigh and cut with a wide leg. Also available in a masculine hip fit, which is looser at the waist and upper thigh. Made from 100% organic cotton.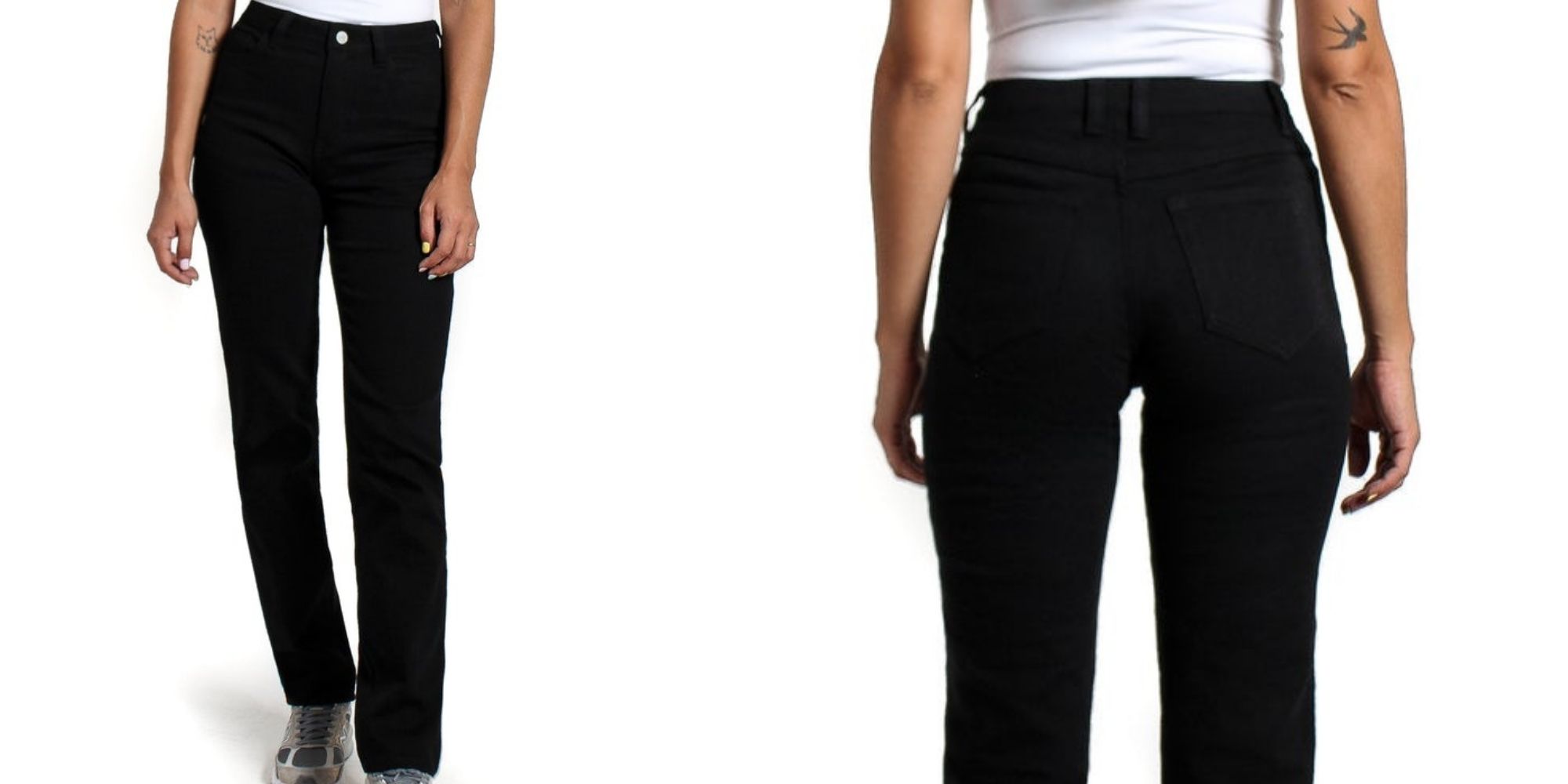 This fabric starts rich black and gently fades to a grey-black asphalt colour as it wears. Mid-stretch and mid-weight, this denim wears like a classic black jean.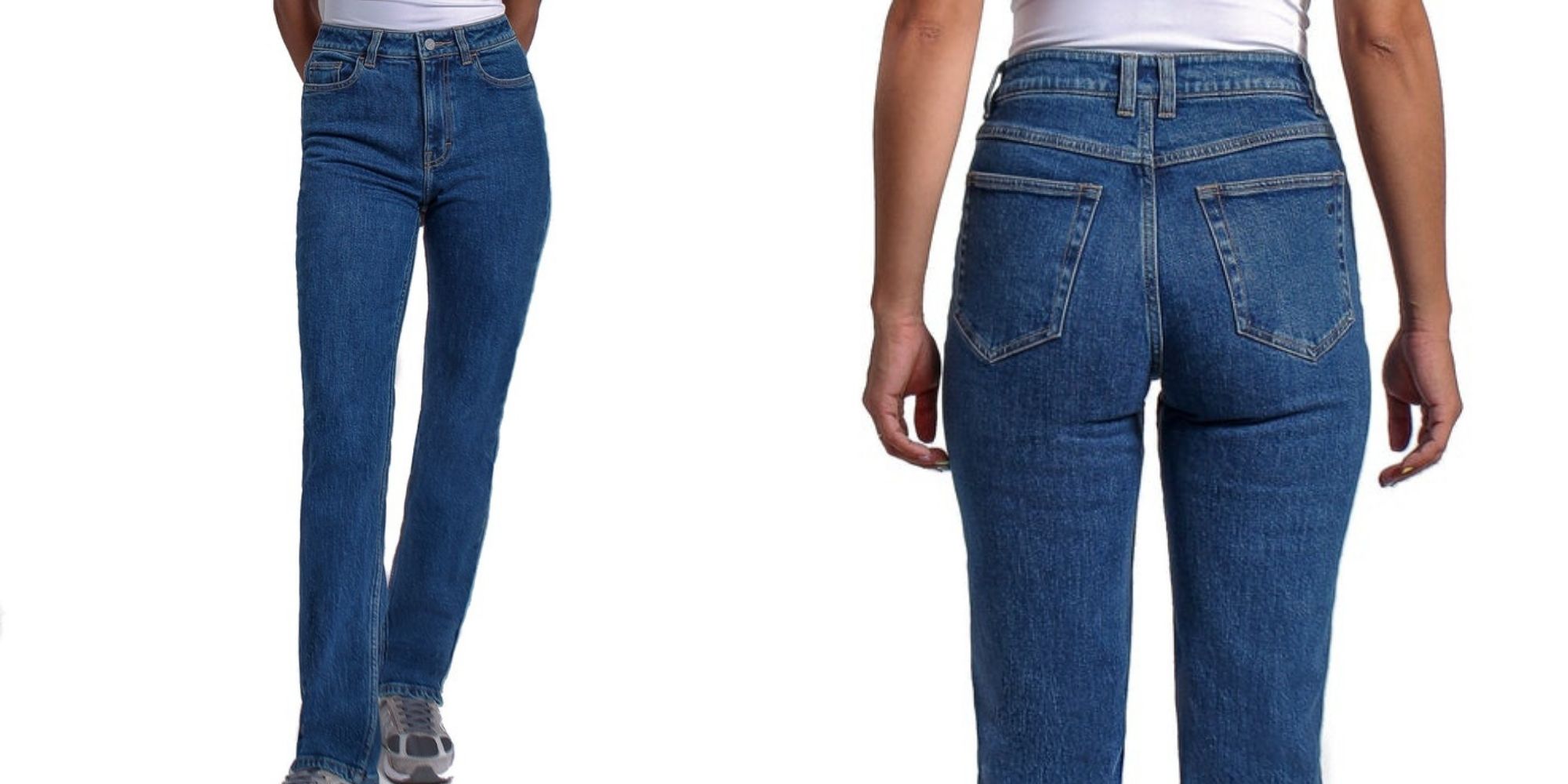 Classic slim straight leg, hugs close on hip and thigh, and cut with a straight leg. Model wears high waist with gold thread and a default hem. Made from GOTS certified organic cotton.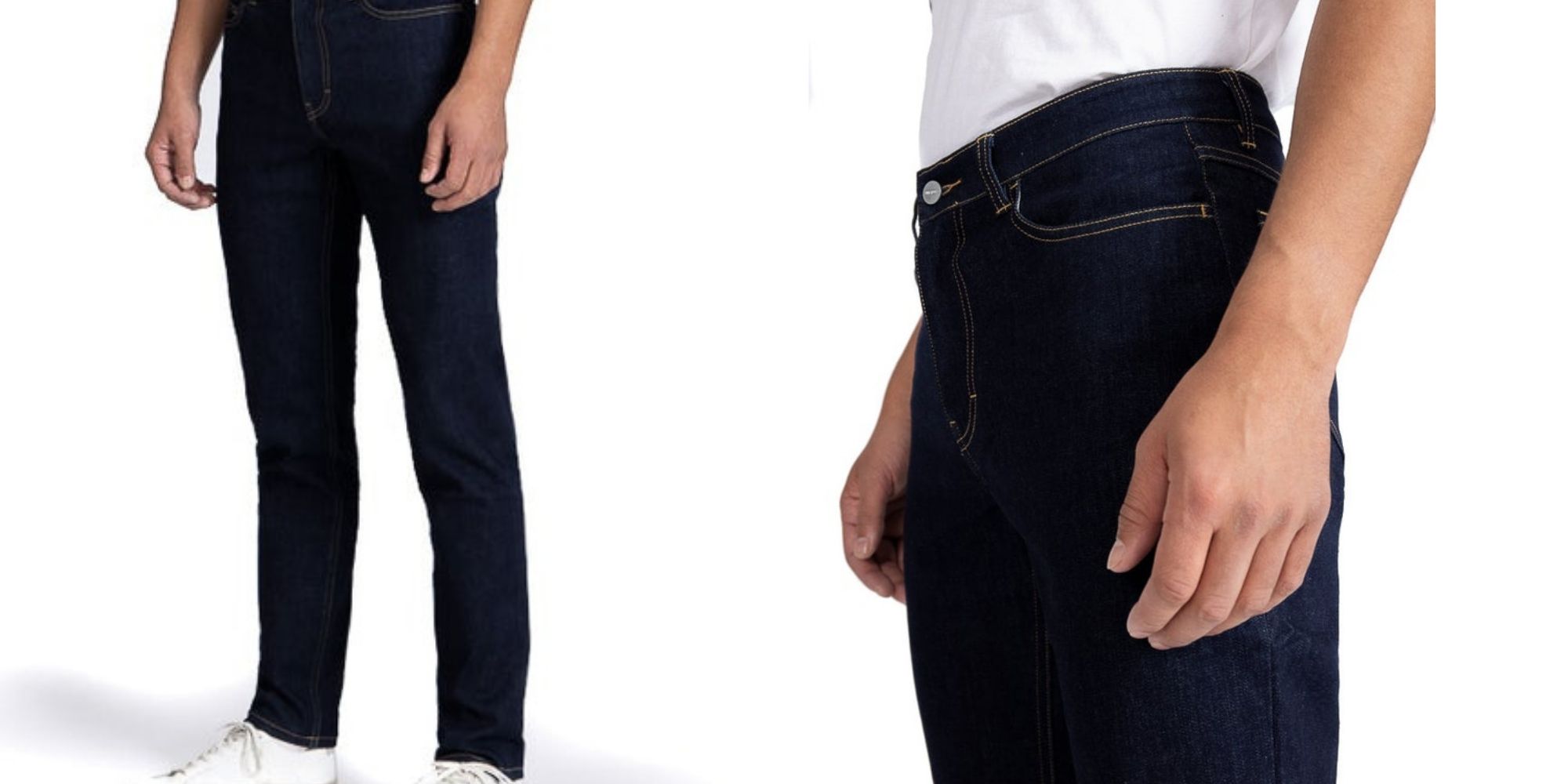 These jeans are your classic tapered fit. Comfortably fitted at the waist, hugs close on the thigh, and tapers down to the hem. Your everyday jeans.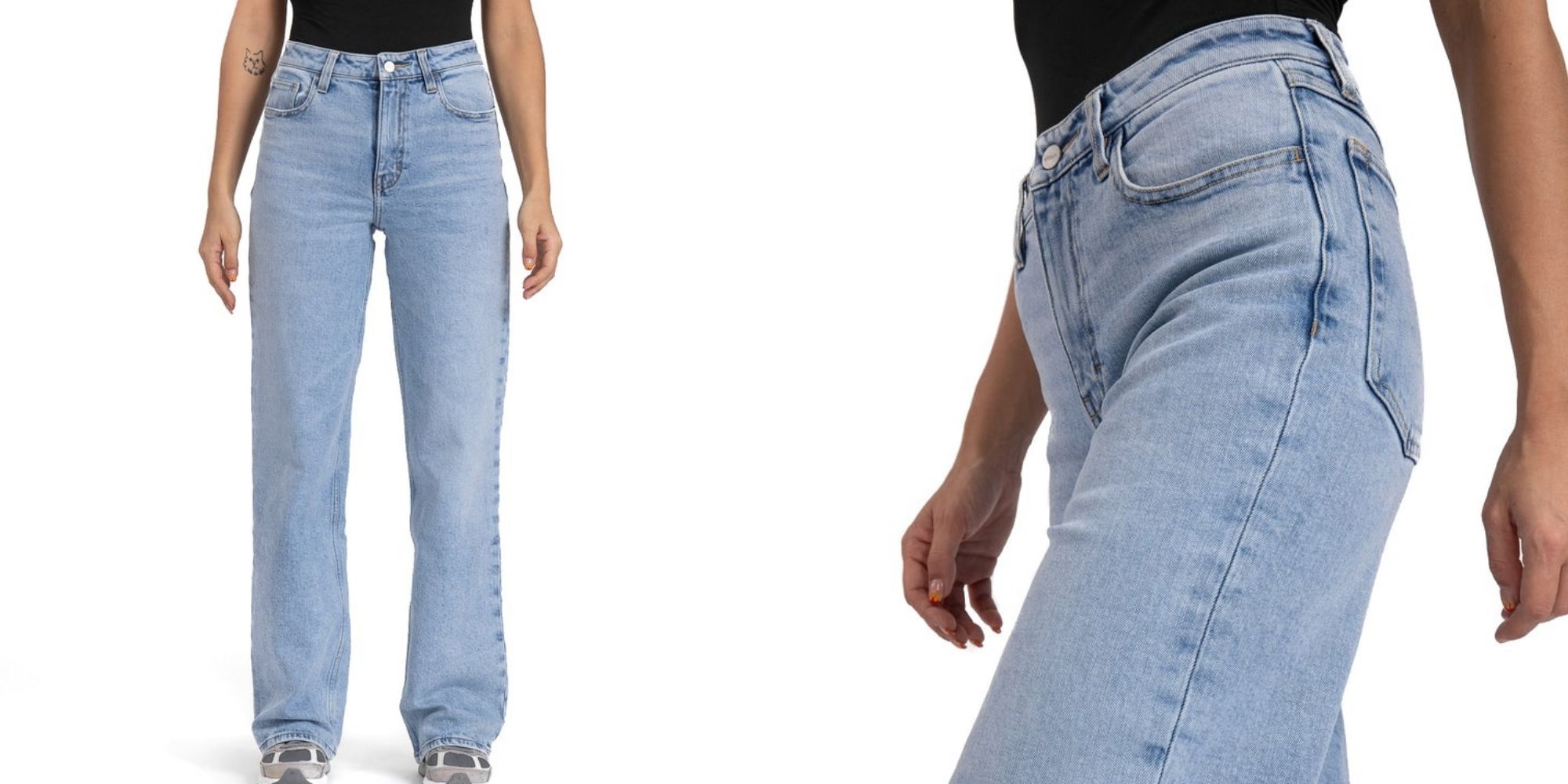 Featuring the loose unisex style in a light wash of unspun's organic blue fabric, this fade is crafted with a worn-in eco finish. This is an organic, rigid heavy denim.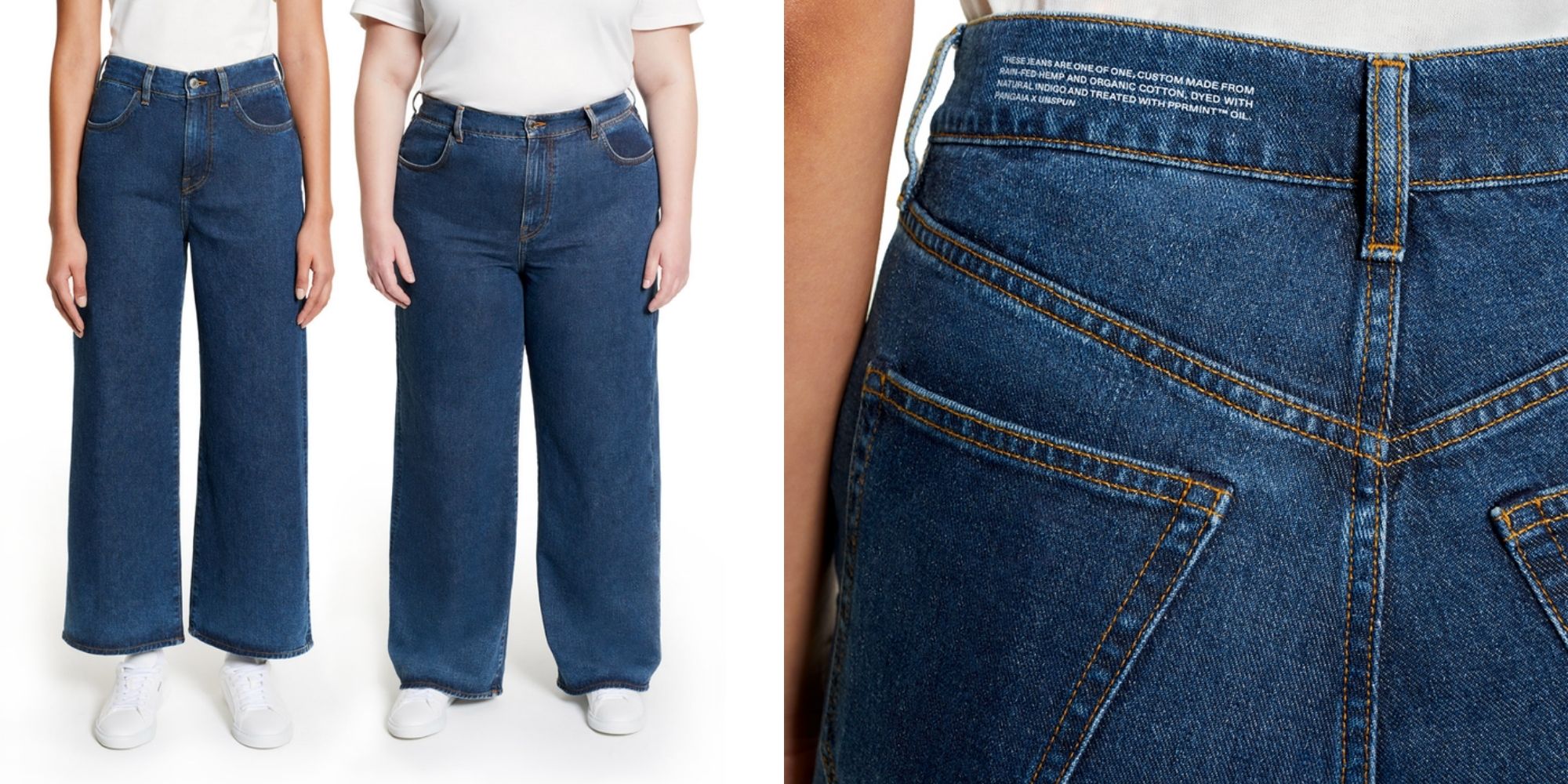 These jeans are one of one, custom-made, for you. This is the PANGAIA x unspun everybody collection. A glamorous, 70's disco-queen kinda jean. It's a snug fit, sitting high on the waist and cut with a wide leg. They're made from rain-fed hemp and organic cotton, dyed with natural indigo, and treated with PPRMINT™ oil to keep them fresher, longer.