This is a sponsored article about a brand that was independently assessed by our rigorous ratings system. We're proud to only collaborate with "Good" and "Great" rated brands. Learn more.
It's been a big two years for The Social Outfit since they launched in June 2014. As a registered charity, their mission is to employ and train people from refugee and new migrant communities. They provide educational & training programs in clothing production, retail, design and marketing.
By working from the cultural strengths of their diverse community, The Social Outfit aim to build up lasting skills that can be taken into the workforce. Believing that fashion design is best approached from within a completely ethical standpoint, The Social Outfit are fast becoming recognised as industry leaders in education and empowerment for our new Australians.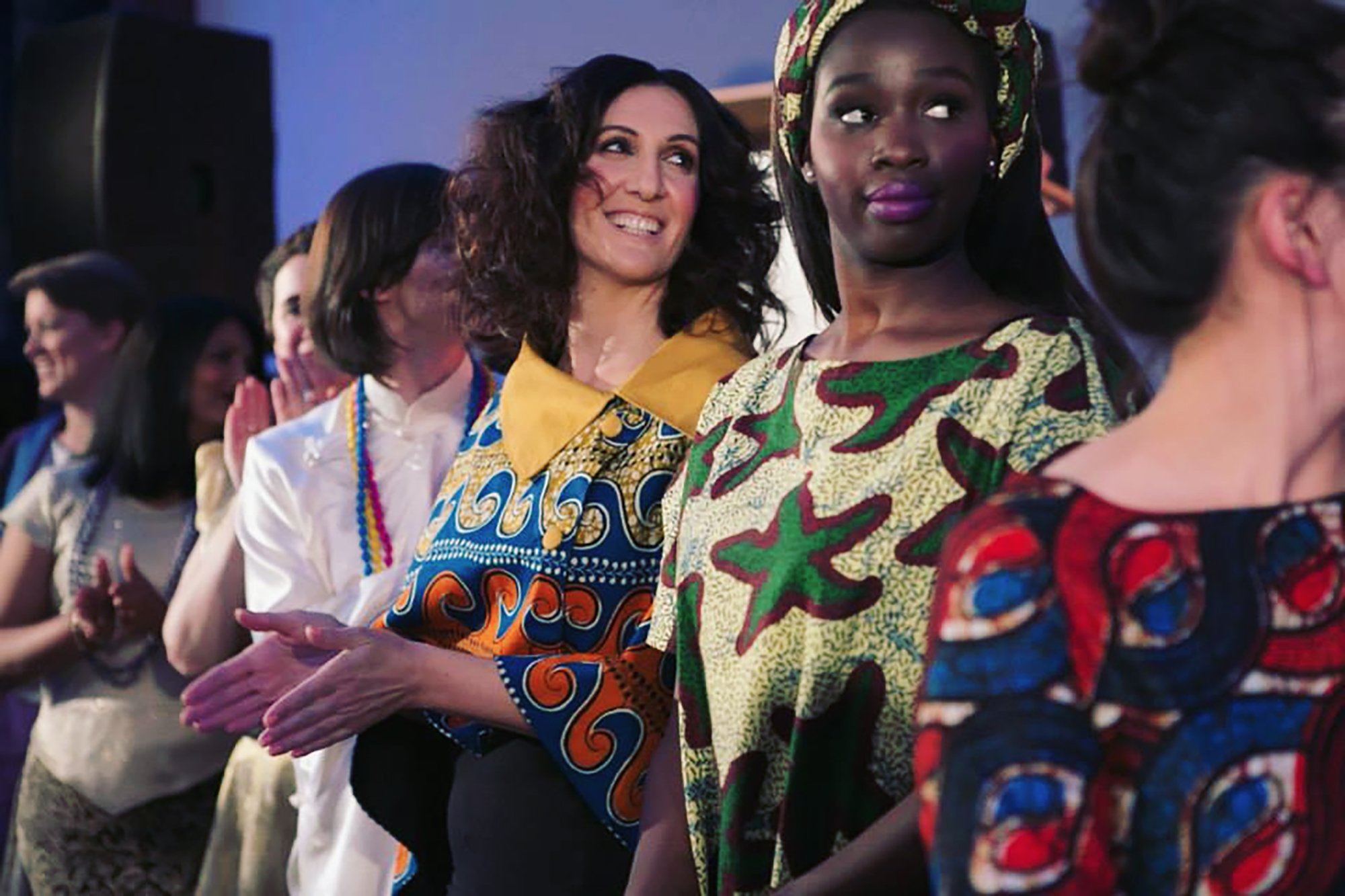 As they near their two year anniversary mark, this innovative social enterprise is looking back on some major accomplishments, and looking forward to what's in store for the future. Last year saw their hard work culminate in a vibrant first birthday event supported by fashion leaders such as MAC Cosmetics, Strand Hatters and ambassador Carla Zampatti. Following this came the launch of their online store in November.2016 has brought with it increased recognition of their efforts in the form of the Marrickville Council Community Leadership Award and an inclusion in Good On You's ethical fashion guide app. The expression and refined craftsmanship of their collections drew the eye of fashion industry specialists, photographer Byron Spencer and stylist Peter Simon Phillips, who donated their time and expertise to produce a gorgeous fashion and portrait campaign. All the staff participated in the shoot, both in front of the lens and assisting throughout, providing them with great new skills and an invaluable insight into the inner workings of the fashion industry.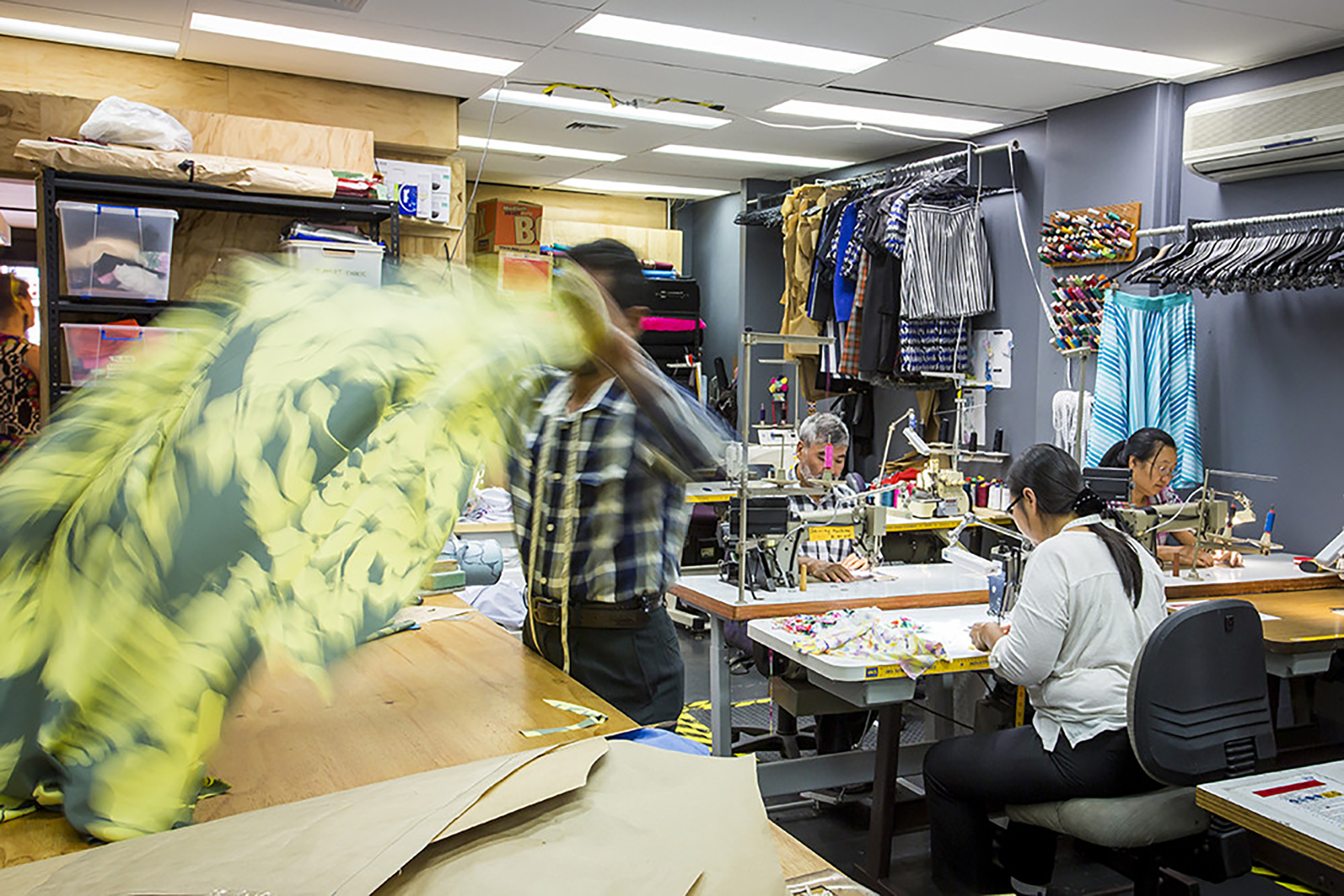 Their innovative social enterprise model continues to draw great media coverage, including a visit by Susie Bubble of Style Bubble and MTV Australia, an extensive feature in Yen and a rapidly growing & supportive network of social media fans. But most important, says CEO Jackie Ruddock, has been the growth and dedication of their team who are almost entirely from refugee and new migrant backgrounds. The talented group of sewing technicians, retail staff and students are the backbone of The Social Outfit, and working in such an inclusive and supportive environment has shown an increase in confidence, pride, belonging and the feeling of value. The Social Outfit says they owe the growth and success of their social enterprise to the unending dedication and energy of their diverse community.
The Social Outfit's clothing retail store and onsite manufacturing and sewing school can be found at 353 King Street, Newtown. Their garments are produced mainly from digitally-printed silk, showcasing exclusive textile prints by Australian designers such as Ken Done and Linda Jackson, and art by emerging talent from the community. They also utilise excess fabric donated from supporters in the fashion industry such as Seafolly, Alice McCall and Ginger & Smart, saving quality textiles from landfill and allowing them to repurpose remnants and 'end of rolls' in their collections.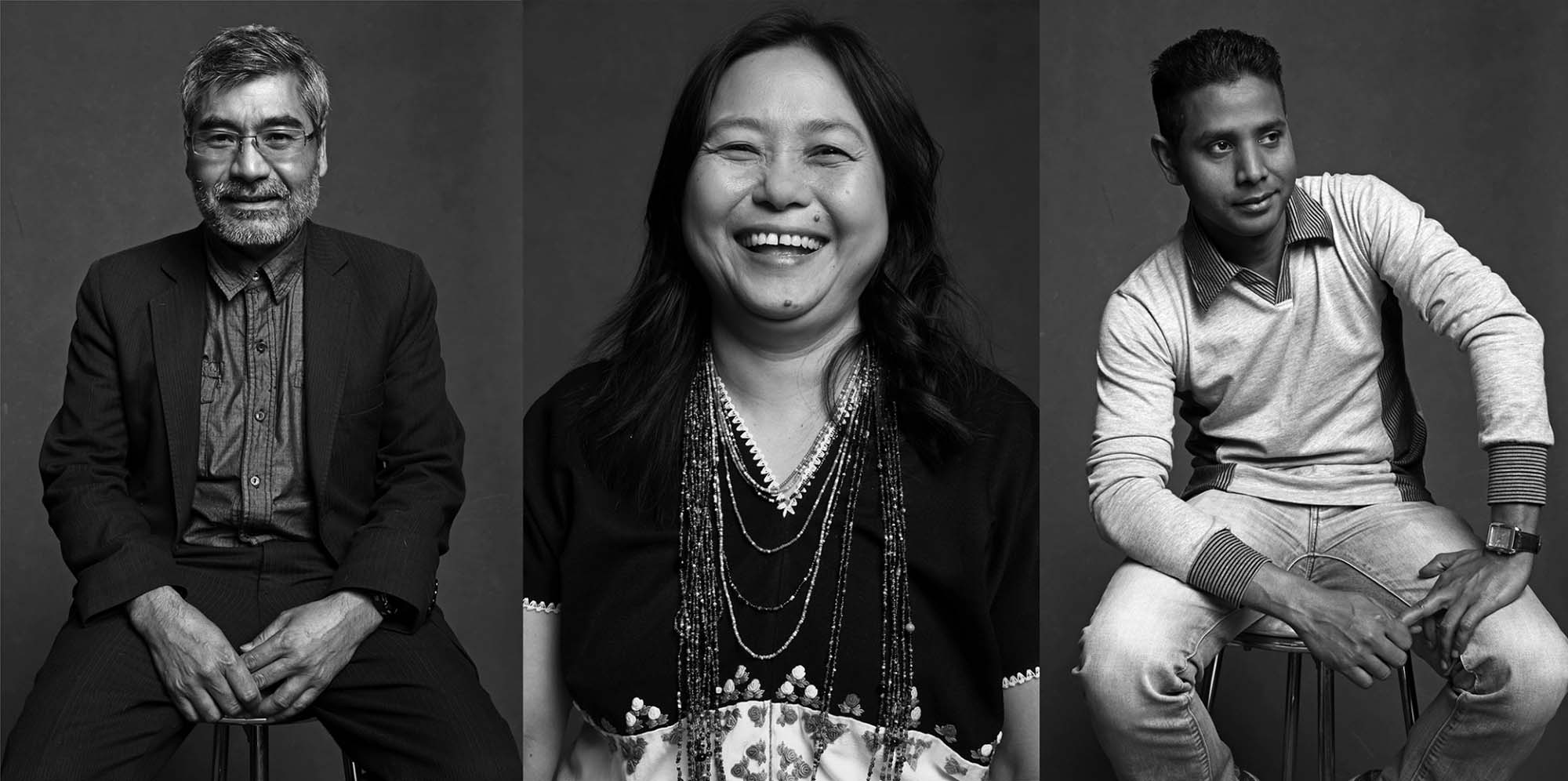 If you're keen to know the inner workings of The Social Outfit, check out this article by Mariko Arikawa.