This is a sponsored article about a brand that was independently assessed by our rigorous ratings system. We're proud to only collaborate with "Good" and "Great" rated brands. Learn more.
We sat down with businesswoman and mother Olga Garibian to chat about the brand she founded with her husband, The Classic T-Shirt Company. We dive into the joys and challenges of running a responsible fashion brand and a family at the same time, and the importance of supporting small businesses in the wake of the climate crisis. 
Meet fashion label co-founder and busy mum Olga Garibian
The Classic T-Shirt Company is one of those brands that was built on foundations crucial to a modern business from the off: layers of care, responsibility, and adaptation. These same values can be equally applied to the intricacies of raising a family, which is why it comes as no surprise that one of our editors' favourite t-shirt brands was started by a loving family: partners in life and work, Olga and Paul Garibian.
This "Good" brand takes a balanced approach to addressing its impact on people, the planet, and animals. It uses lower-impact materials across its timeless designs, manufactures locally in the US to reduce its carbon footprint, and ensures its workers are paid living wages. It also leaves animals out of the equation entirely, focusing on plant-based materials.
By starting off specialising in variations of one specific wardrobe staple we all know and love—the humble t-shirt—and working at doing it as responsibly (and comfortably) as possible, the brand quickly became a leader in the space.
Confident in its ability to create your favourite tee, it is now branching out to other more sustainable staples like joggers and gym shorts, and its fans can't wait to see what it does next.
So what does juggling a burgeoning business and a growing family look like behind the scenes? We chatted to one half of the dynamic duo, Olga Garibian, to find out.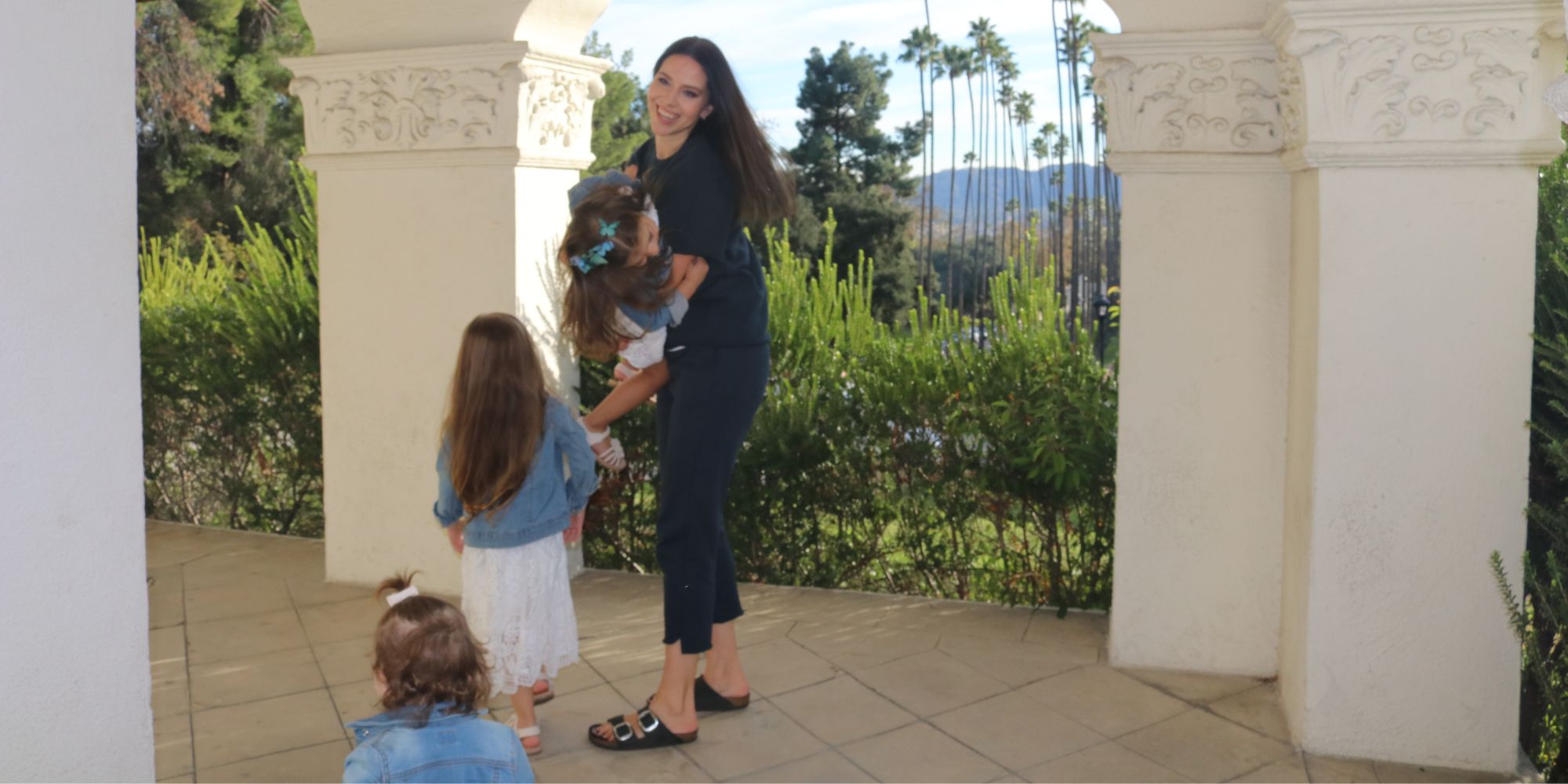 6 Q&As on running a responsible business and raising a family
Q: What made you want to launch your brand, The Classic T-Shirt Company?
A: It all started with a simple search for a t-shirt that would meet all our criteria: luxurious, lightweight, well-fitting, soft, durable, sustainable, and locally made. I had difficulties finding one, so I decided to make it myself!
When Paul and I started a family, I quit my day job and pursued my passion full time. We founded The Classic T-Shirt Company to make a difference—to be a force for good, and to show by example how you can take something as simple as a t-shirt and make it better in every way.
I'd just had my first daughter, Gabriella, but didn't want to lose myself just because I had become a mother. I wanted to continue pursuing my dreams and set a good example for our daughters, showing them that creating change, doing what you love, and staying true to your values is possible.
Similarly, we wanted our brand, The Classic T-shirt Company, to set an example in the fashion industry. Not just to hold mainstream fashion accountable to do better, but to show future generations what's possible.
Q: How does your brand benefit people, the planet, and animals in production?
A: One of our core family values is to be eco-conscious. We try to minimise plastic use and show our children that less can be more. That's why integrity is also part of our family—and business—values.
We pay living wages to all our workers, exceeding the minimum wage here in California. We work hard to surpass environmental standards, too. We have a strict plastic-free packaging policy, and opt for better materials.
We use only 100% organic cotton that is not genetically modified, and not grown with toxic pesticides or fertilisers. Our certifications ensure a responsible amount of water is used in production, and that the same land and soil can be reused harvest after harvest.
Our production chain doesn't include any animal testing, and our products are made entirely from animal-free fabrics so everyone can enjoy them.
Q: What are some of the day to day challenges of running a more sustainable brand, in an environment where fast fashion is still the norm?
A: More sustainable products require high-quality raw materials that usually cost more, along with contributing to the local economy by paying higher wages, upholding fair trade, and using eco-packaging.
Fast fashion is usually outsourced, and doesn't meet high requirements on human rights, conditions for factory workers, or accountability for the damage it does to the planet.
The challenge is to educate a broader pull of consumers about the benefits of sustainable fashion v fast fashion, which can be encompassed by cost-per-wear, learning less is better, eco-consciousness, and impact on the environment and the world.
Q: The Classic T-Shirt Company is family-run. How do you manage juggling three kids, making time for your family, and running a business?
A: Making time for the family is top priority for me, but I take each day as it comes. When I am working, I try to be 100% focused, and when I'm home with girls, I try to be 100% present with them. It's not always perfect, and each day is a learning experience.
That's why the pursuit of having my own brand has been a very important goal that helps me plan my day around my priorities and responsibilities of being a wife, a mother, and a business owner.
I love that I can be surrounded by family and keep running our business that makes a positive and lasting impact on current and future generations.
Q:  Why is it important to support small businesses?
A: One of the most important aspects of supporting small businesses is reducing global poverty. The emphasis on local production more often found within smaller brands reduces the exporting of local resources from other countries. In this way, resources can be preserved for a country's own needs to improve quality of life and help the local economy thrive.
Another crucial aspect is to make businesses more accountable and transparent, something we strive for and believe that other small businesses should work towards, too.
Q: What are your favourite Classic T-Shirt pieces to wear while going about your busy day-to-day life?
A: Honestly, all of our products make up my day-to-day outfits! As a mother, I love to wear balanced and practical outfits, usually some combinations of t-shirts, joggers, and sweatshirts that feel and look classy and comfortable.
The Classic T-Shirt Company's collection is luxurious and elegant so that I always feel well put together, but simple and easy enough to maintain that I don't need to stress each day about what to wear. I'd recommend it for anyone who loves a classic casual look with an elevated feel.
We also recently released our new French Terry collection, and the comfy track pants have quickly become one of my favourites—the men's joggers are Paul's new go-to for the season, too. We hope you love them as much as we do, and know that every purchase is supporting a small family business working hard every day to make a positive difference.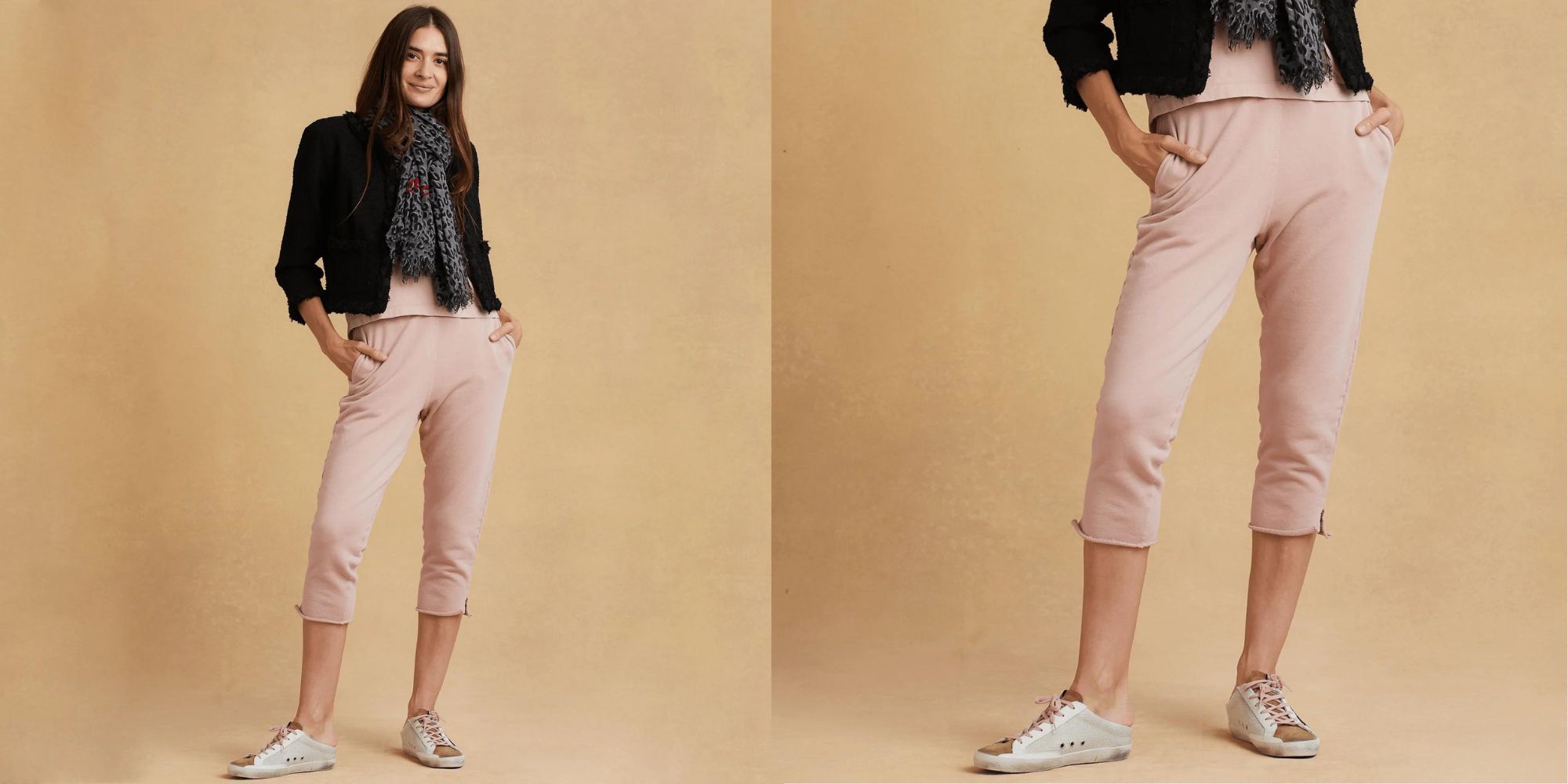 Made from super soft 100% organic cotton French Terry, this style refreshes the classic jogger. The leg is tapered and cut above the ankle with a flattering vent, and with the drawcord on the inside of the waistband, these sweatpants are elevated enough to wear all over town—and make a great travel companion.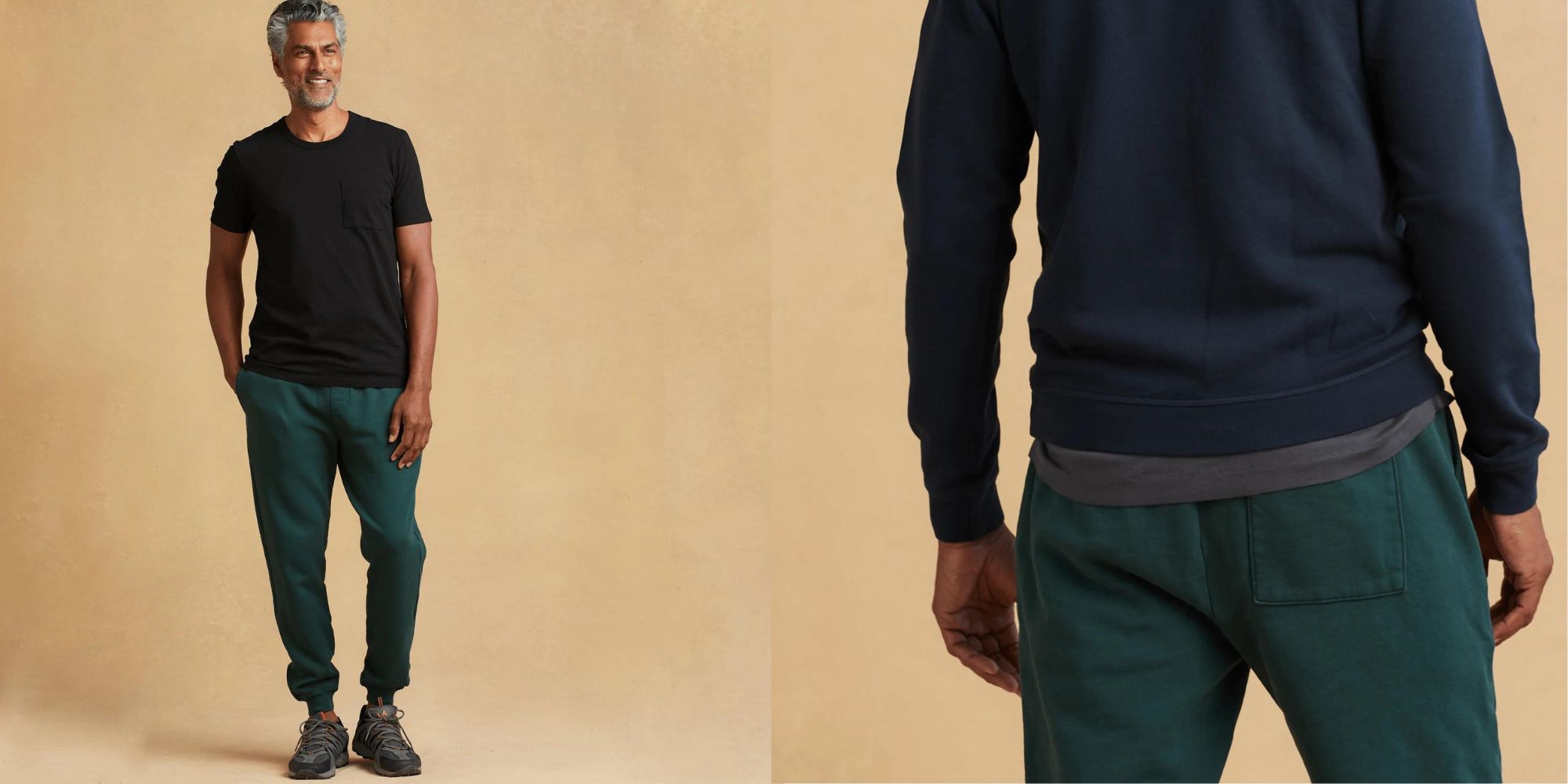 The men's joggers will quickly become your everyday go-to. Also with the drawcord on the inside of the waistband and pockets, they are a must-have for lounging at home, travelling, and running errands. The elevated aesthetic means endless outfit combinations.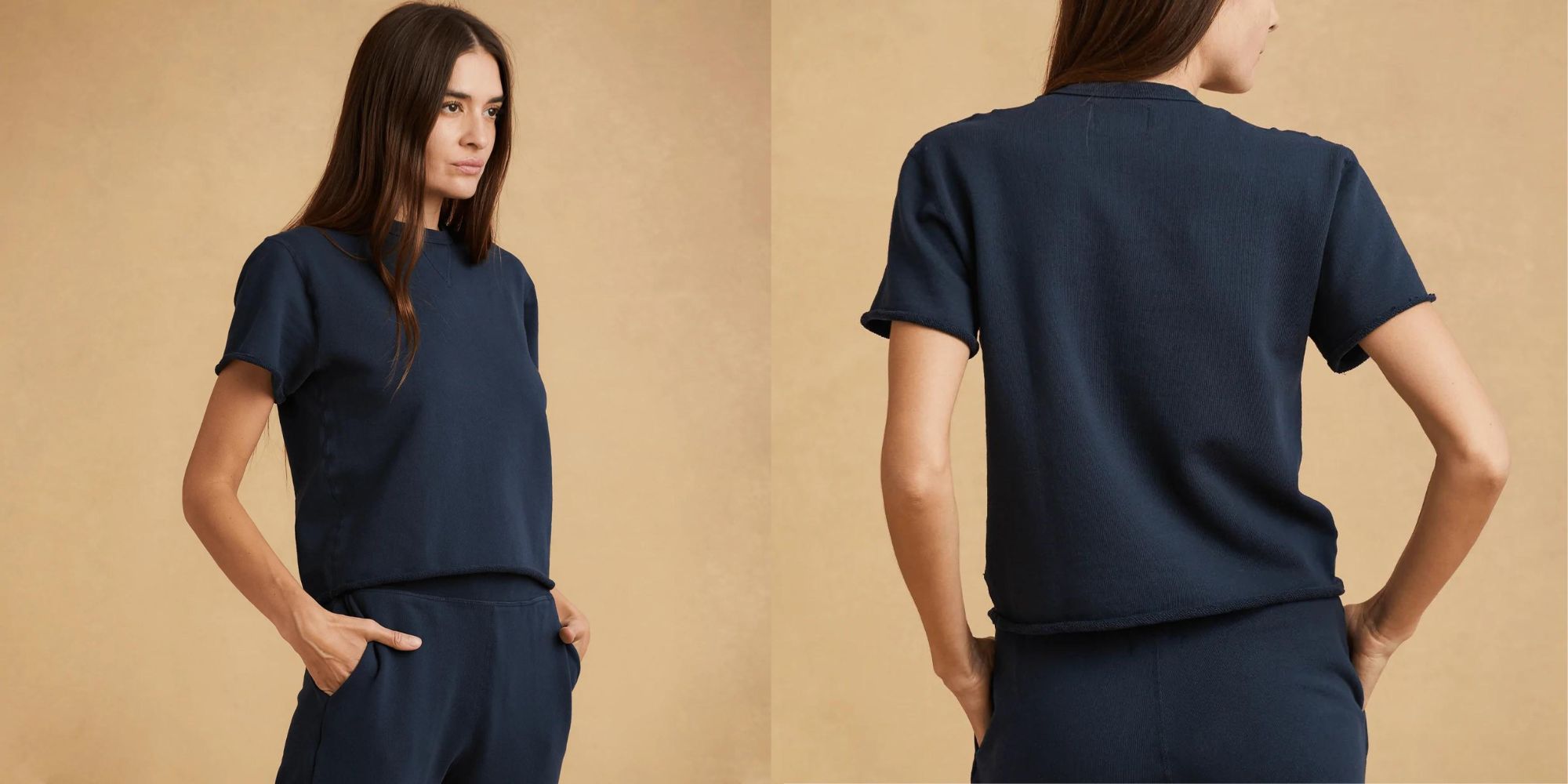 The box-tee sweatshirt in the new French Terry collection features relaxed raw-edge details and is designed to be unisex, making it a great staple for everyone in cooler weather when a regular t-shirt by itself doesn't quite cut it. Great for layering and seamlessly compliments any outfit.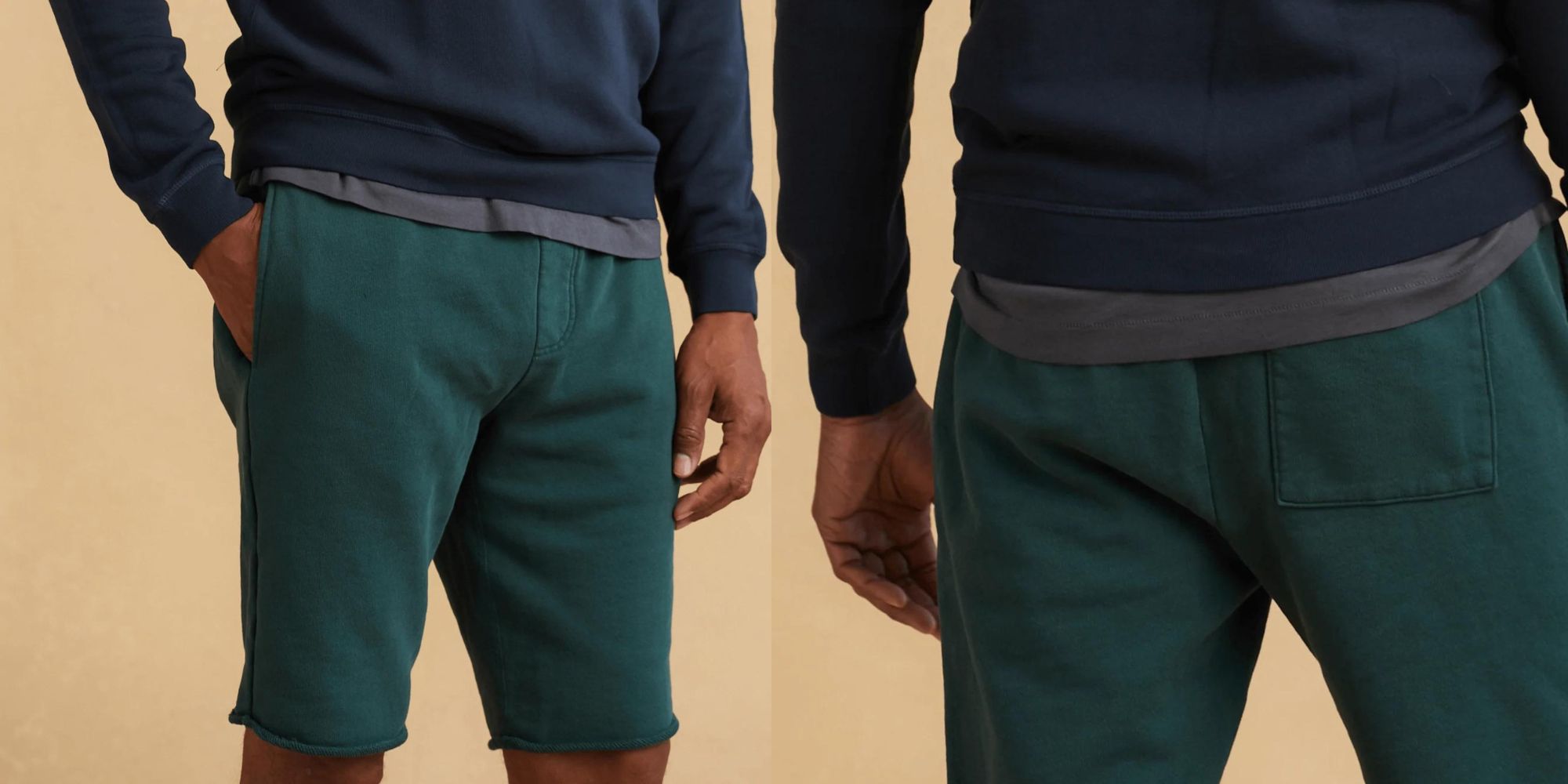 The men's French Terry gym shorts will level up your workout game, or complement your everyday looks with a touch of class. Perfect for mixing and matching with the French Terry sweatshirt or the classic tees.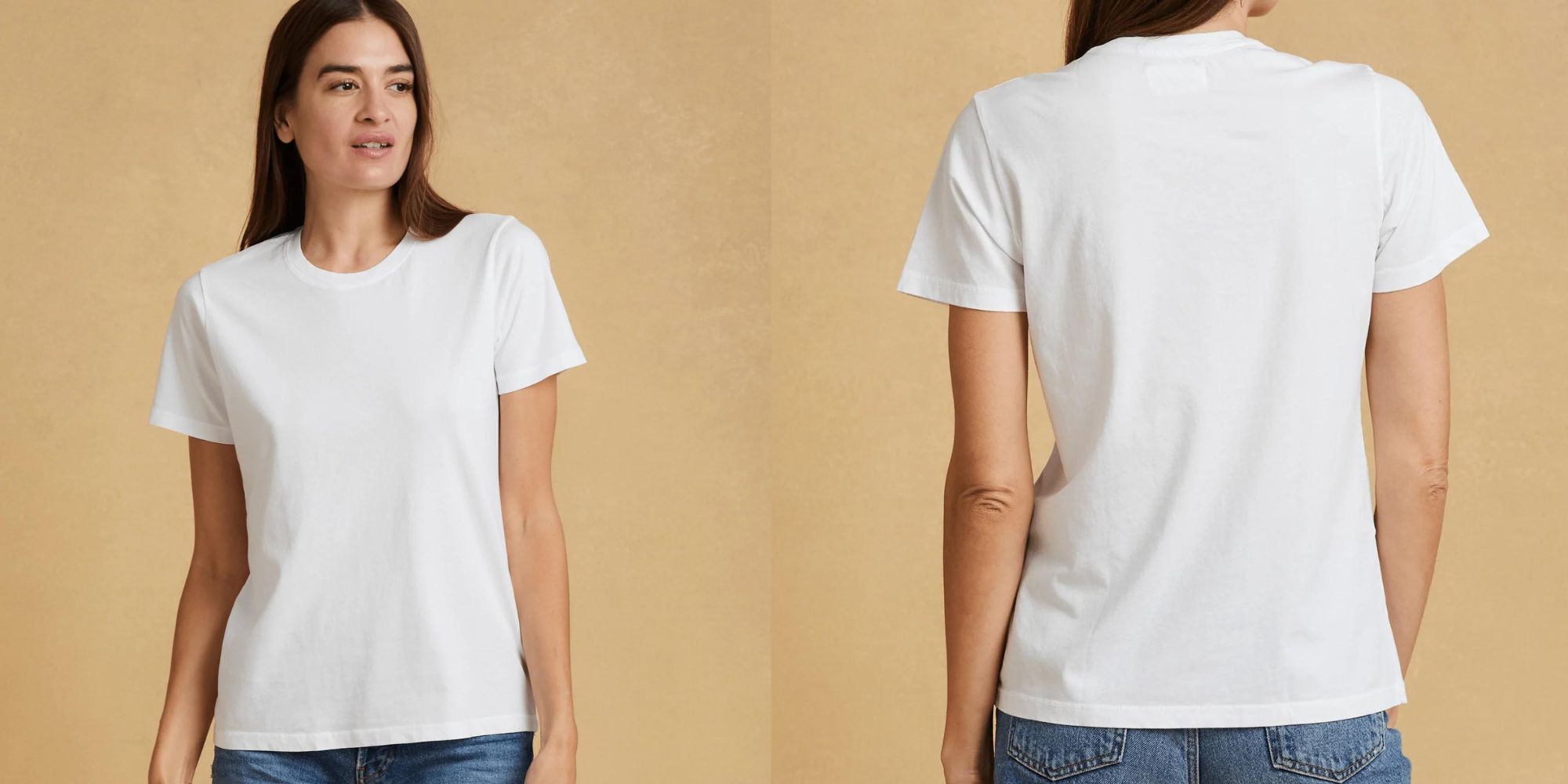 Classic. Timeless. Fit to flatter. This high quality and durable t-shirt won't let you down—it's The Classic T-Shirt Company's answer to a must-have basic for every woman. Made from soft, 100% organic cotton.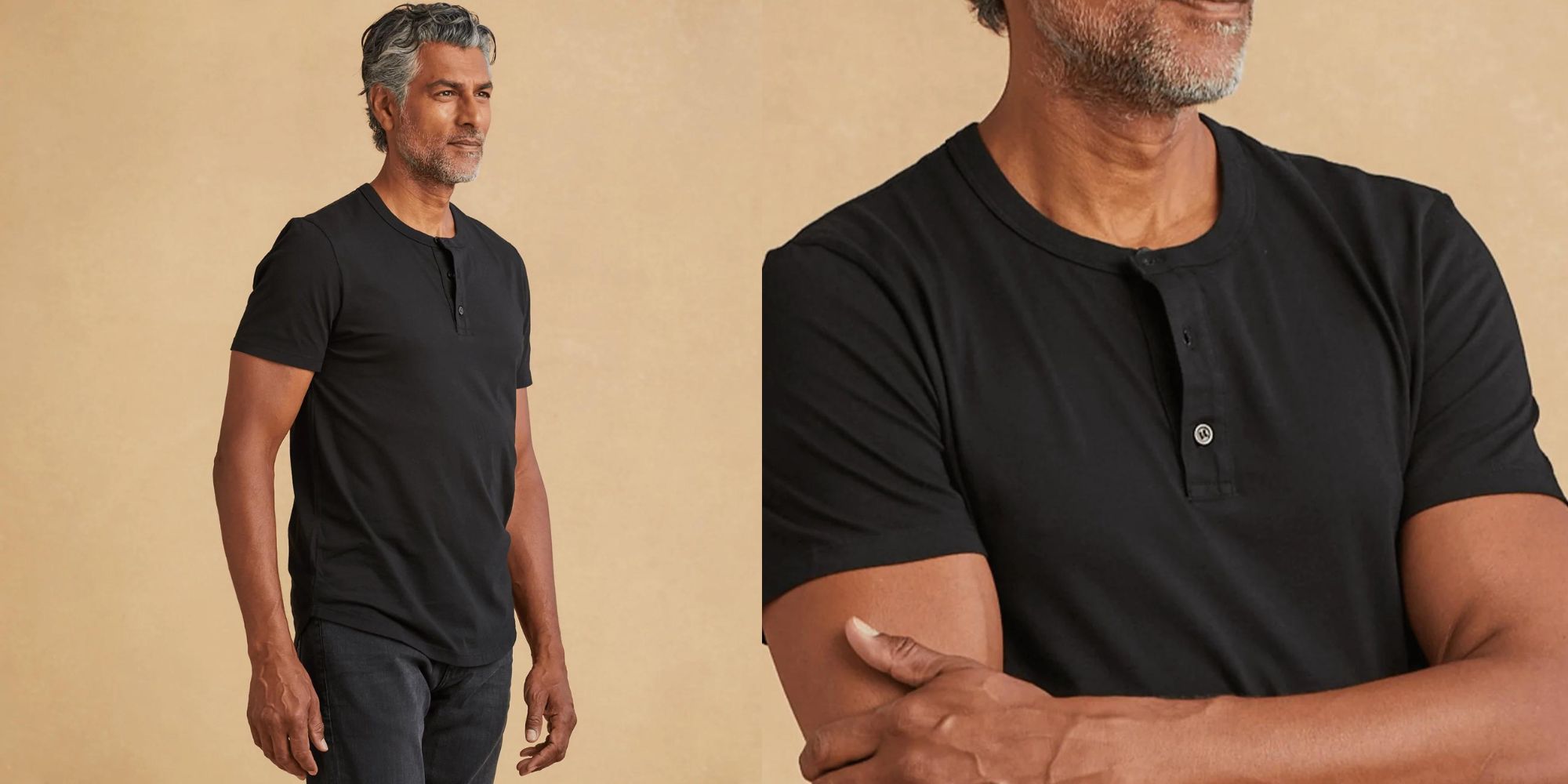 The high-quality Henley t-shirt has all the Classic T-Shirt qualities that you already love. Made with durable, responsibly-sourced 100% organic cotton jersey, featuring an impeccable fit, and a button closure neckline that enhances your everyday style. The curved hem adds a subtle formality to your t-shirt collection.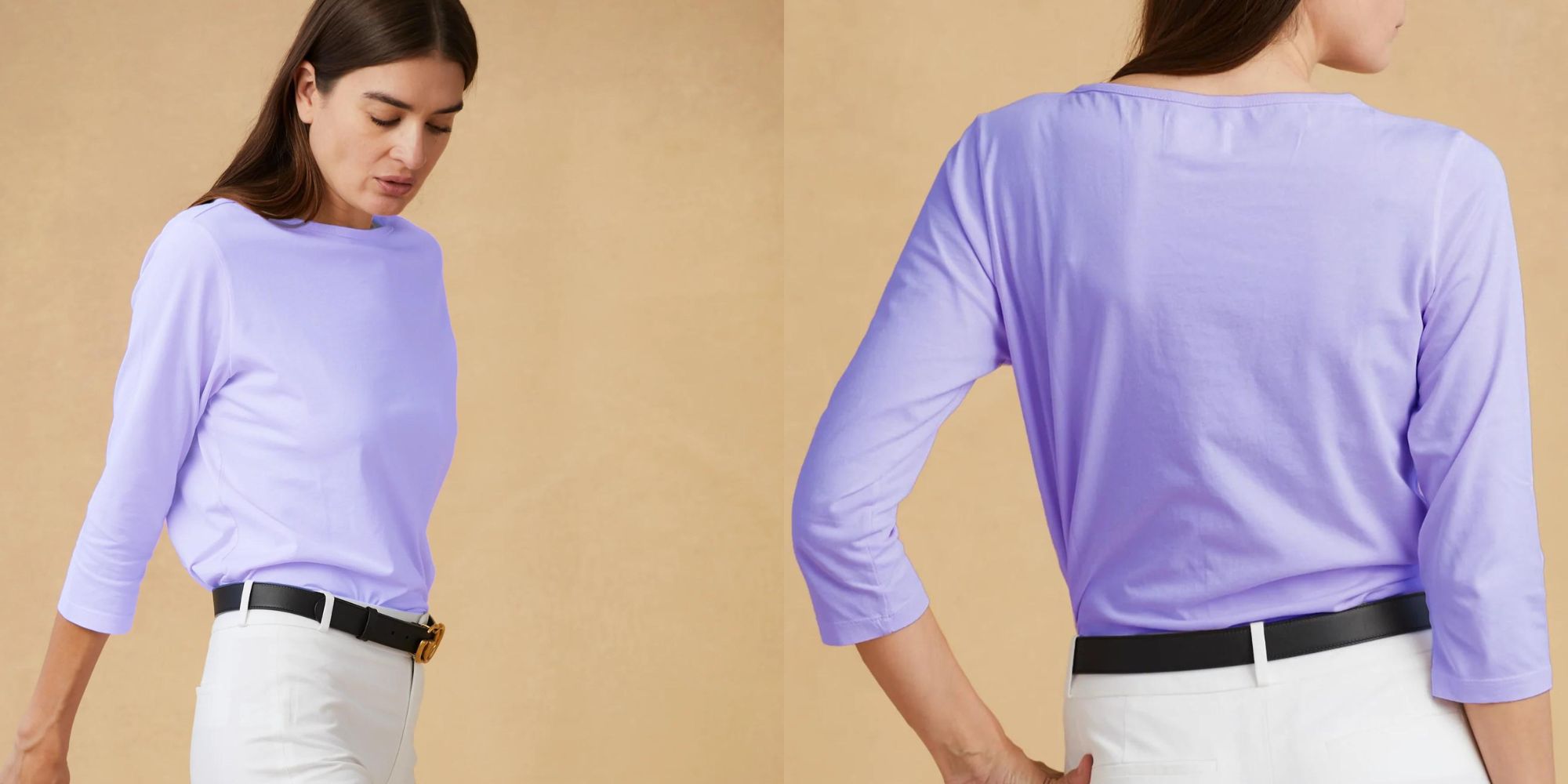 All the elegance and sophistication you'll ever need in a t-shirt. The soft 100% organic cotton jersey fabric feels incredible all day long. This boat neck tee features 3/4 sleeves and the same body cut as the original crew, and comes in a range of fun colours like this bright pastel lilac.