This is a sponsored article about a brand that was independently assessed by our rigorous ratings system. We're proud to only collaborate with "Good" and "Great" rated brands. Learn more.
Thesus has redefined traditional rain boots with the Anyday, a stylish vegan boot made with recycled, waterproof materials to take you from city streets to the trail.
A durable and comfortable waterproof essential
Canadian brand Thesus has earned a following for its functional and elevated collection of footwear and accessories made from plant-based and recycled materials. Ever innovative, the brand wanted to tackle the problem it observed with rain boots, which it said are bound to crack and degrade over time, and ultimately fill landfills. The team spent two years designing and refining its concept of a new rain boot that manages to tick all the boxes: easy, comfy, and so stylish you might find yourself reaching for them on dry days, too. Let's take a look.
This essential waterproof Chelsea is not your typical rain boot. It is better than a rain boot. Wear them any day, all day, even when it's not raining.
Have you met?
"Good" rated Thesus believes we can all do better by people and the planet. Made up of a small yet passionate team with big imaginations, this outdoor footwear and accessories brand ensures payment of a living wage in all stages of production and visits its suppliers to ensure its workers are being treated as they should.
Thesus is dedicated to bringing to life simple ideas through effortless design, and what results is a range of innovative and practical pieces you'll love to wear day in and day out.
A proudly BIPOC woman-owned and women-led brand, it's one to watch in the responsible fashion space.
The Anyday Rain Boot is ready for anything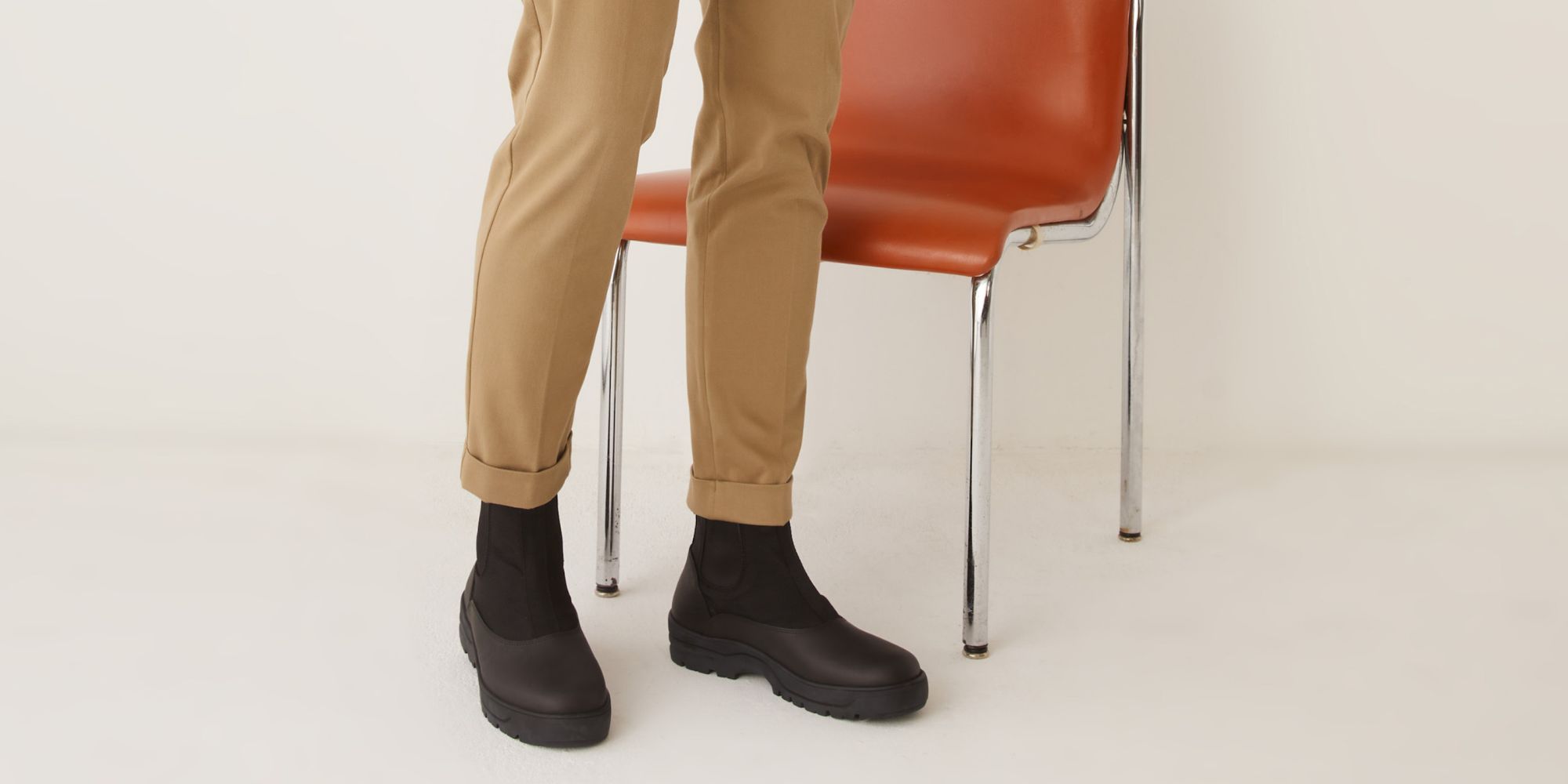 These timeless rain boots are designed to withstand water while looking and feeling great. Available in black from EU sizes 36-45, these unisex boots are bound to become go-tos no matter the weather.
"Free from PVC and virgin rubber, the Anyday Rain Boot is made of a long lasting 100% recycled nylon upper with a recycled rubber mud guard. They are vegan and cruelty-free, and our thoughtful low-impact design ensures 1.4 kg of waste is diverted from our oceans and landfills," the brand tells us in a statement.
The boots are durable and comfortable. They feature pull tabs and stretch side panels that make for easy on and off wear, "and once they're on, our comfy memory foam insole makes you feel like you're walking on a cloud," Thesus tells us. The waterproof sole and added sweat-wicking lining also helps to keep you dry all day long.
Anyday are the kind of boots to transcend trends and designed to last years to come, making them a fantastic, more sustainable option for anyone's wardrobe—rain, hail, and even shine.