This is a sponsored article about a brand that was independently assessed by our rigorous ratings system. We're proud to only collaborate with "Good" and "Great" rated brands. Learn more.
nu-in is modernising the sustainable fashion space with affordable trend-led clothes for men and women that put the planet first. Driven by social and environmental responsibility, this "new-in" brand strives every day to make an impact in an industry still rife with wasteful and irresponsible production practices. Get familiar with nu-in's story below, and shop some of our favourite eco-friendly products from the range!
The origin story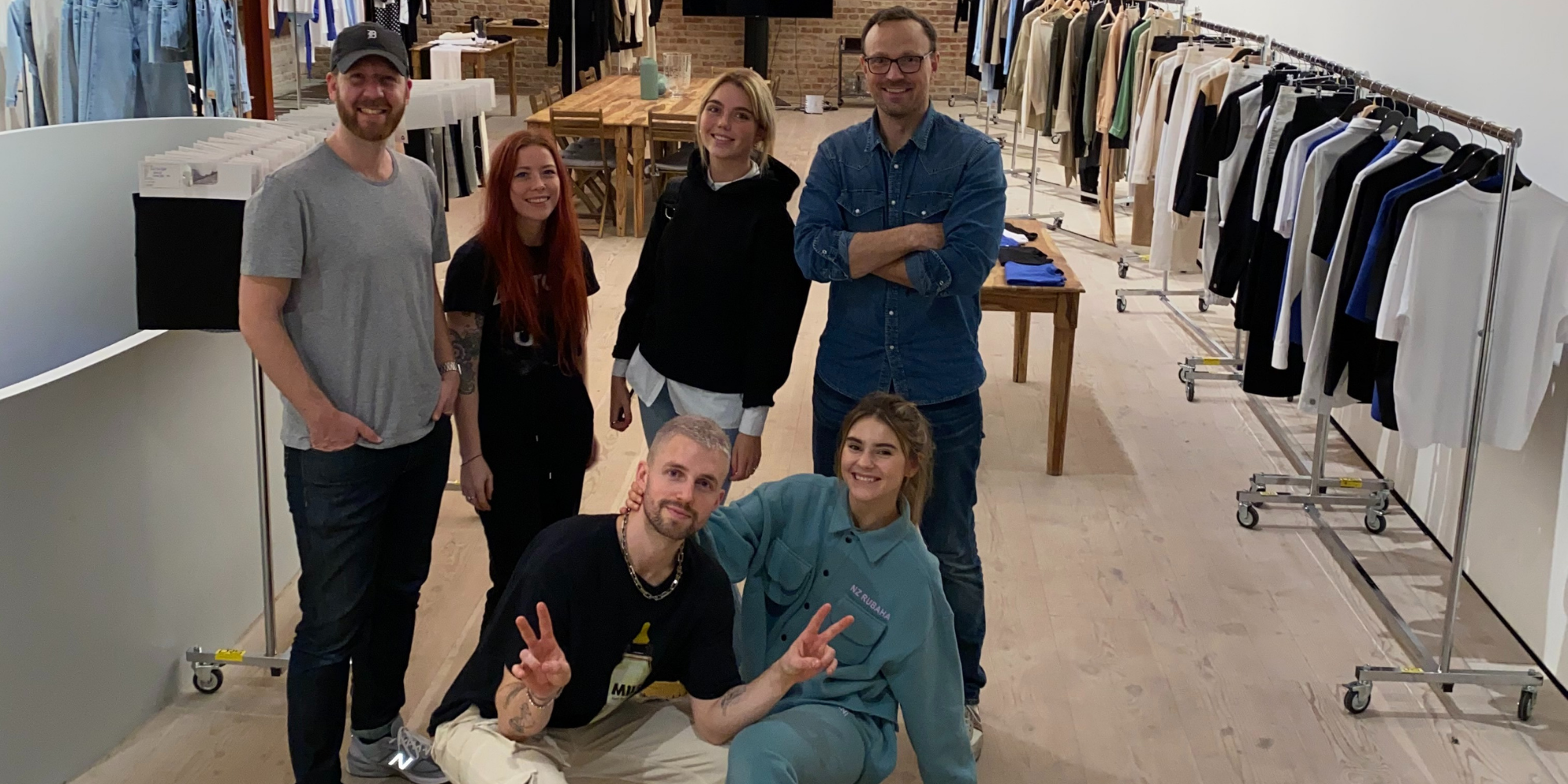 Founded in 2019 by a small group of friends, nu-in was birthed with a simple mission: "to create beautiful clothing whilst having a lower impact on our planet." The fashion industry is one of the most polluting industries in the world, and the friends felt a responsibility to reduce this as much as possible with their brand. With a combined total of over 50 years experience in the fashion industry, the founders shared a clear vision for an alternative to larger brands producing unsustainably.
We just want to show the world that affordable fashion and sustainability can coexist. And if we only convince one person or one brand to think more about the impact fashion has on the environment, it will have all been worth it.
nu-in ended up launching in the midst of the global pandemic. While this was an extremely challenging time to get a business off the ground, the team is constantly working to change and adapt to new situations—"but that's what has made our team so strong. We have such talented passionate people within the team who are fighting day in and out for our survival."
Designed for circularity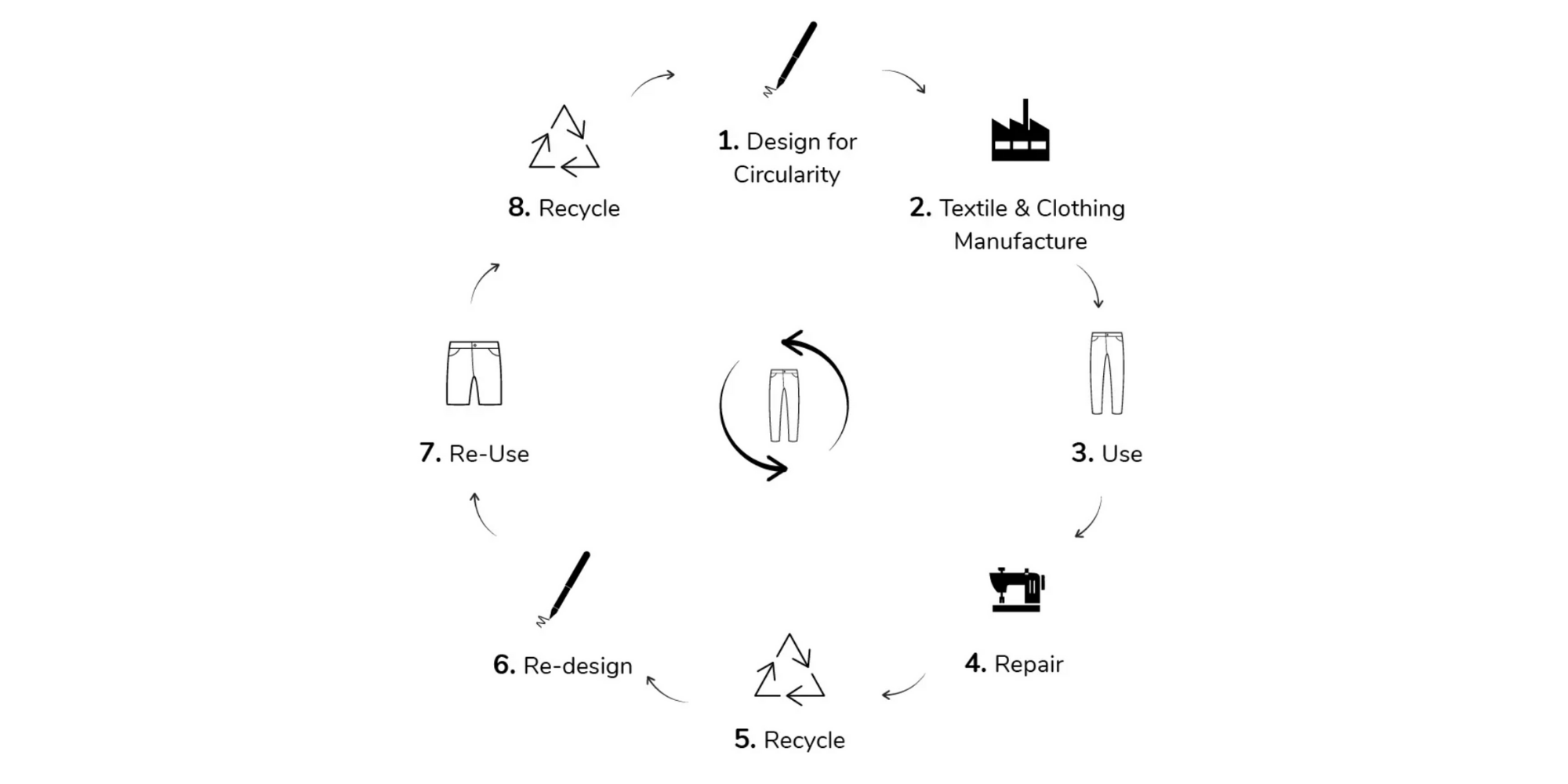 If you haven't heard of the wonders of circular fashion, the basic premise is this: a system where our clothing and personal belongings are produced through a more considered model, where the production of an item and the end of its life are equally as important. Basically, it's the future of a truly sustainable fashion industry. It means using the fabrics that are already in circulation, rather than using precious resources to create new ones.
Clothes should be designed with longevity and recyclability in mind. It's a great step to include as many recycled materials as possible as you are giving another life to something that would otherwise be waste.
nu-in embraces the circular framework with its designs, creating clothing made from eco-friendly materials that are recycled or recyclable. "Combining circular design with sustainable production is a big focus for us." One of the standouts is its 100% recycled cotton denim range, and it recently partnered with the Ellen Macarthur Foundation—a UK registered charity which promotes the circular economy—to launch a new collection! You can learn more about it below, and see which jeans are our favourites.
Designed for you
nu-in brings us Scandinavian street-style realness with its collections. The styles are clean, minimal, elegant, and effortlessly cool. The brand is continually looking at youth culture and high fashion trends for inspo, and aims to offer a range of elevated wardrobe essentials that are wearable and versatile for everyone. "With each collection we always try to innovate," says co-founder Marcus Butler. For the latest capsule, for example, nu-in is printing trend led graphics onto the previous summer season stock to create a fresh, new, upcycled collection minimising the company's waste with messaging around sustainability. nu-in also ensures diversity in the models across the site, which we love to see.
You can easily shop your values on nu-in, as each product has labels for everything from "PETA-approved vegan", to "Water Saving", to "Transparent".
Circular jeans by nu-in x Ellen Macarthur Foundation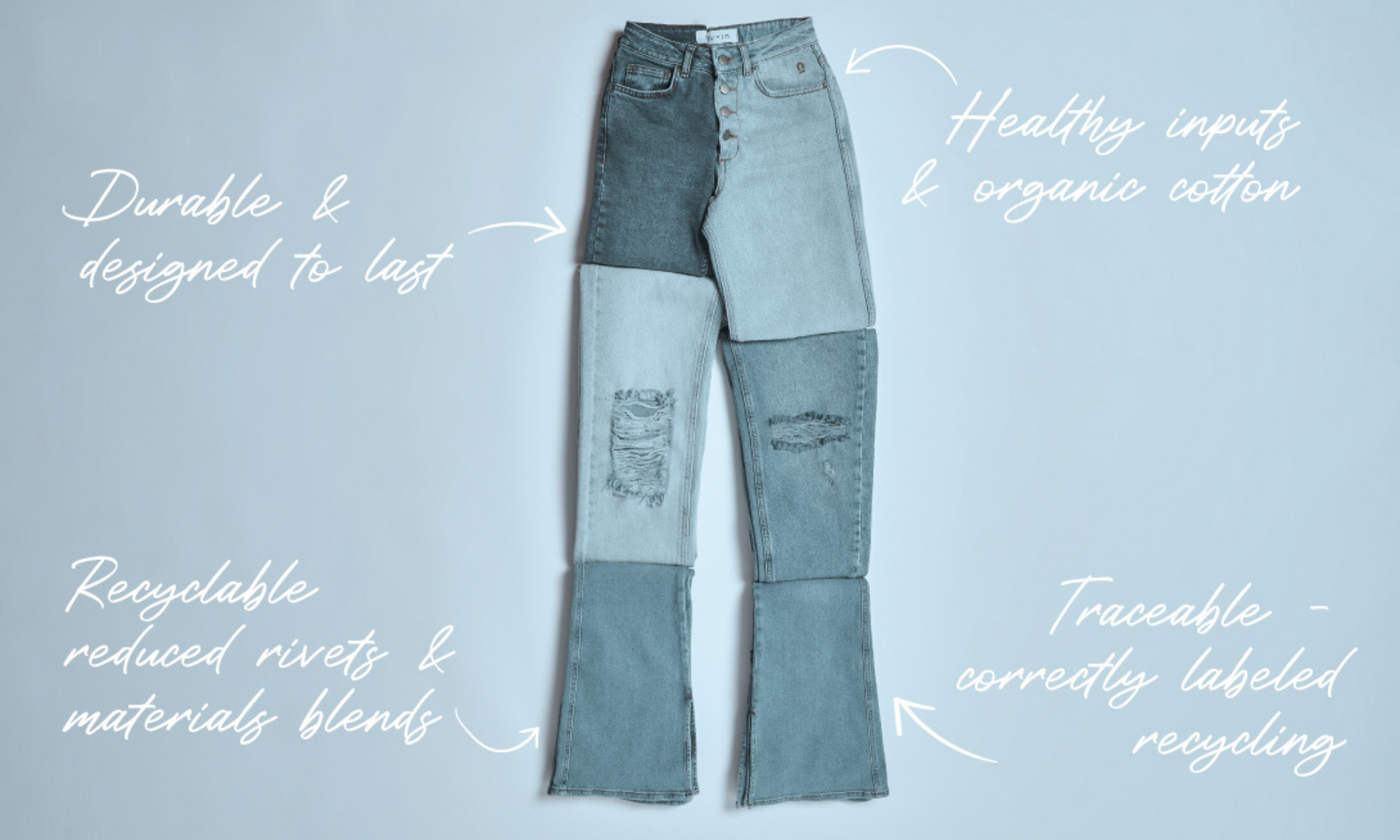 Back in 2019 when nu-in was born, the Ellen Macarthur Foundation was also creating something great: the Jeans Redesign. Jeans are an iconic and essential part of wardrobes the world over, so it made sense to use them as a guinea pig for creating a totally circular product.  "The Jeans Redesign is focussed around a set of guidelines, created by the Foundation, along with over 80 denim experts. Based on the principles of the circular economy, the guidelines ensure that circular jeans: last and are used for longer, can be easily recycled, and are made in a way that is better for the environment and the health of garment workers." nu-in is one of 67 confirmed brands that have committed to creating circular jeans by May 2021, and lucky for us, they're already here!
Compared to a traditional pair of denim jeans, these jeans are saving between 4000-7000 litres of water, which is the same amount you would drink in 5-8 years⁠. Their production causes zero loss of soil and biodiversity, more than 10kg of C02eq saved, and zero pesticides, herbicides, and hazardous chemicals are used!
Our 6 favourites from nu-in
Without further ado, here are our 6 favourite items from nu-in's collection!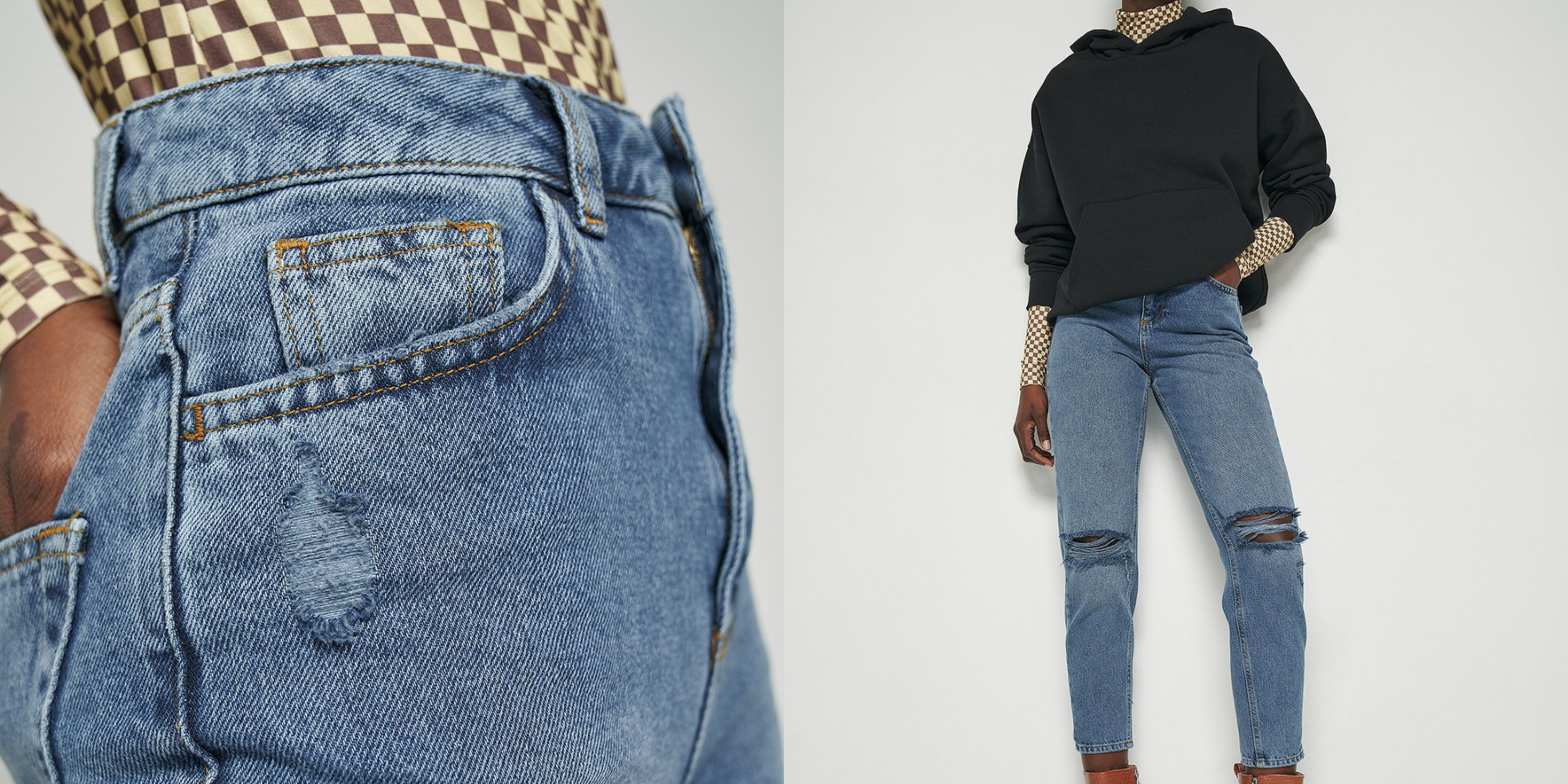 These 50% recycled cotton, 50% organic cotton distressed jeans are perfect for an edgy upgrade to your classic mom jeans.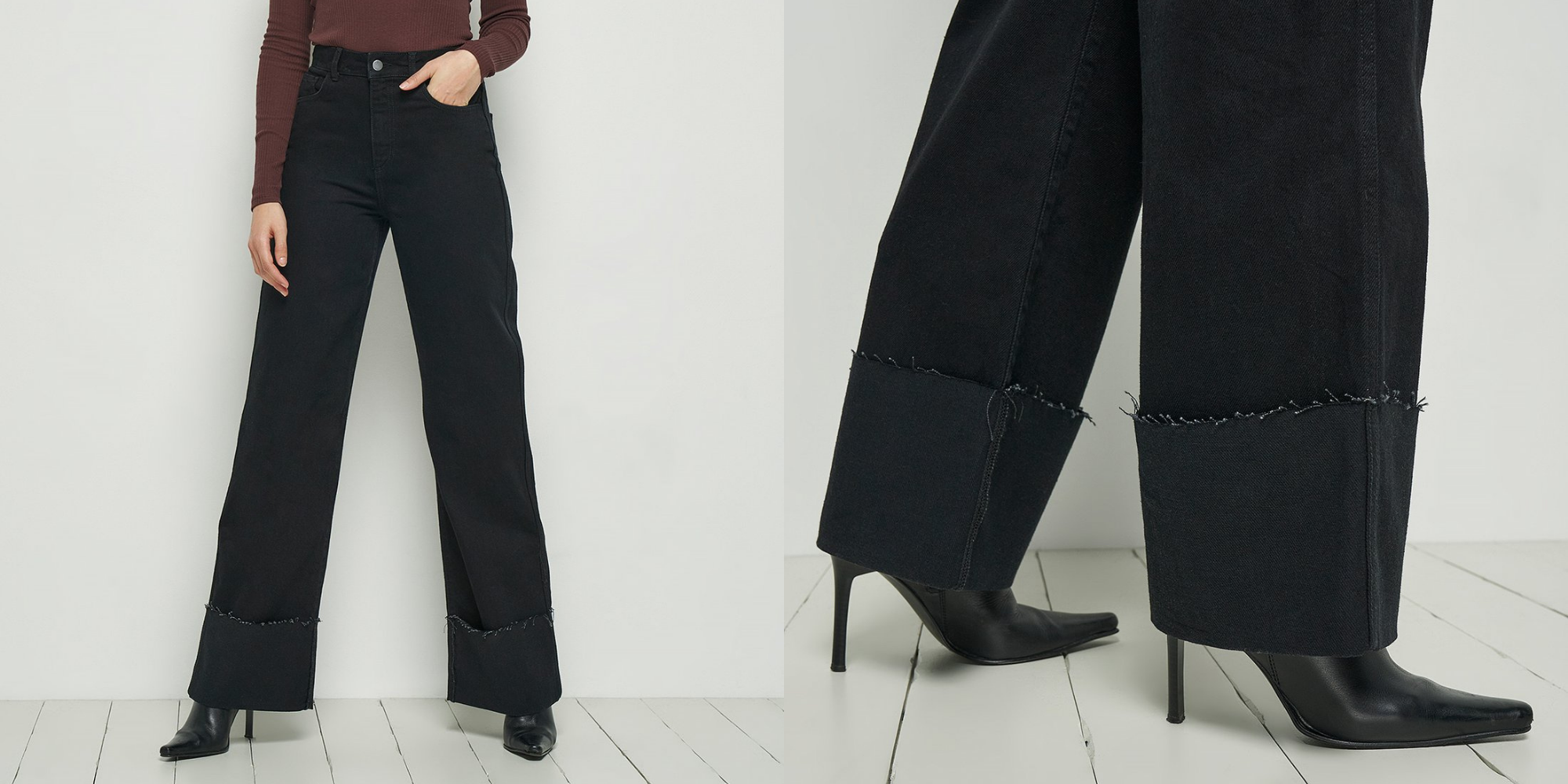 Flaunt legs-for-days in these 100% recycled cotton black wide leg jeans with a turned-up hem. They are giving us serious power vibes.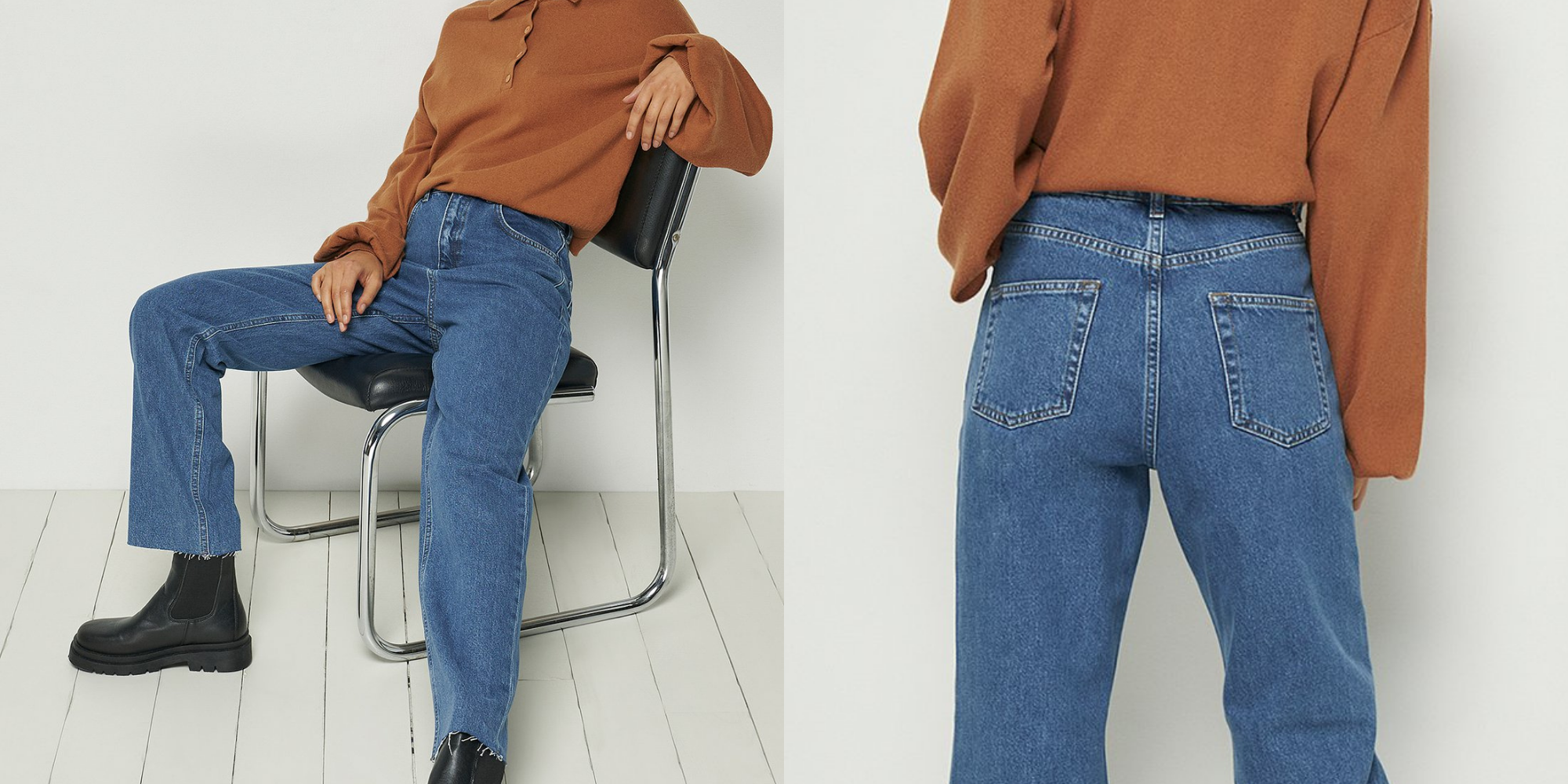 The classic high rise, straight leg jeans that work for everyone. The raw hem keeps it modern and carefree, and they are also sustainably made from 100% recycled cotton!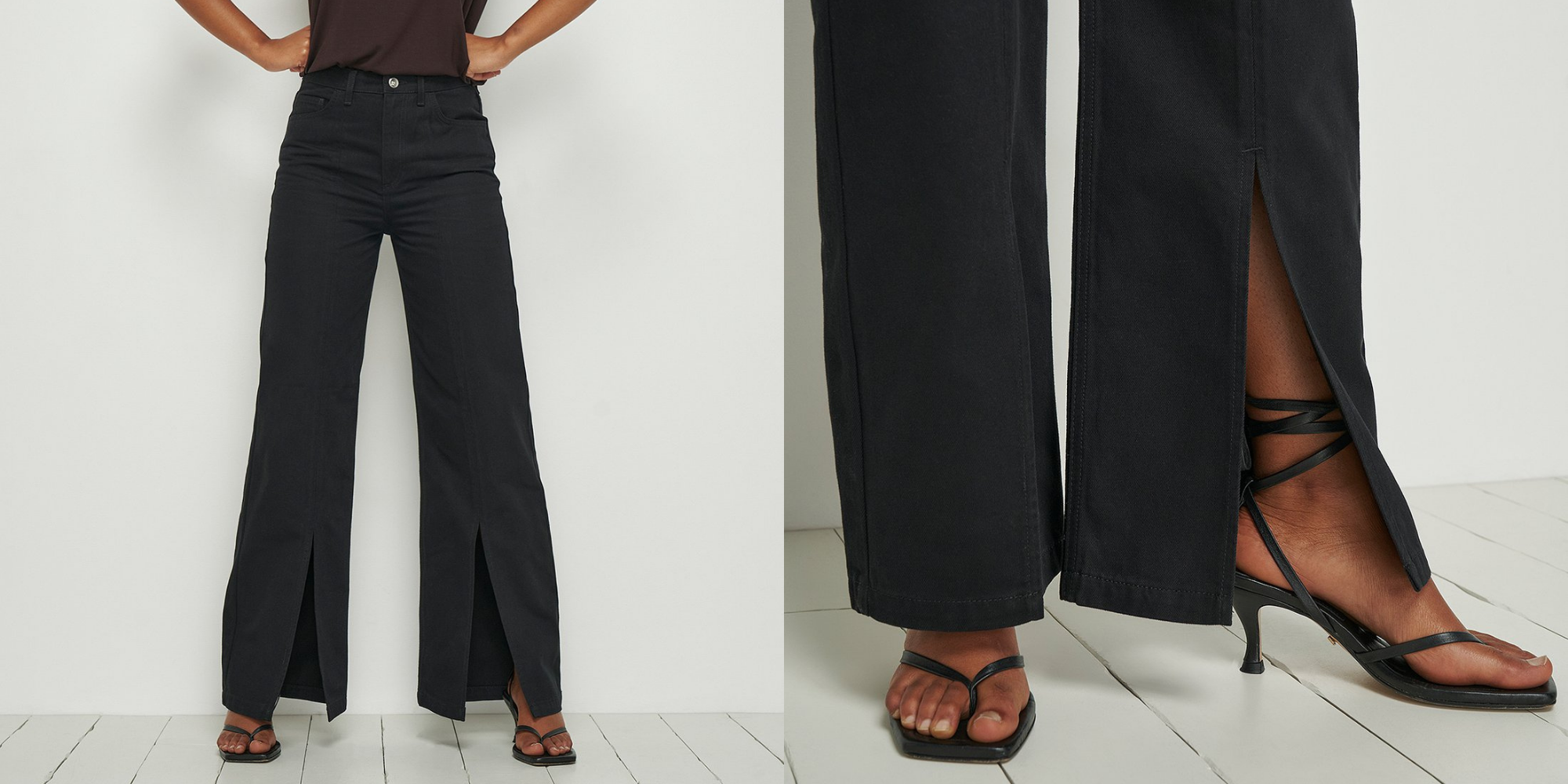 Find an 80/20 mix of organic and recycled cotton respectively in these black wide leg jeans. Featuring a long split up the front middle of each leg, they are a stylish and unique take on the wide leg.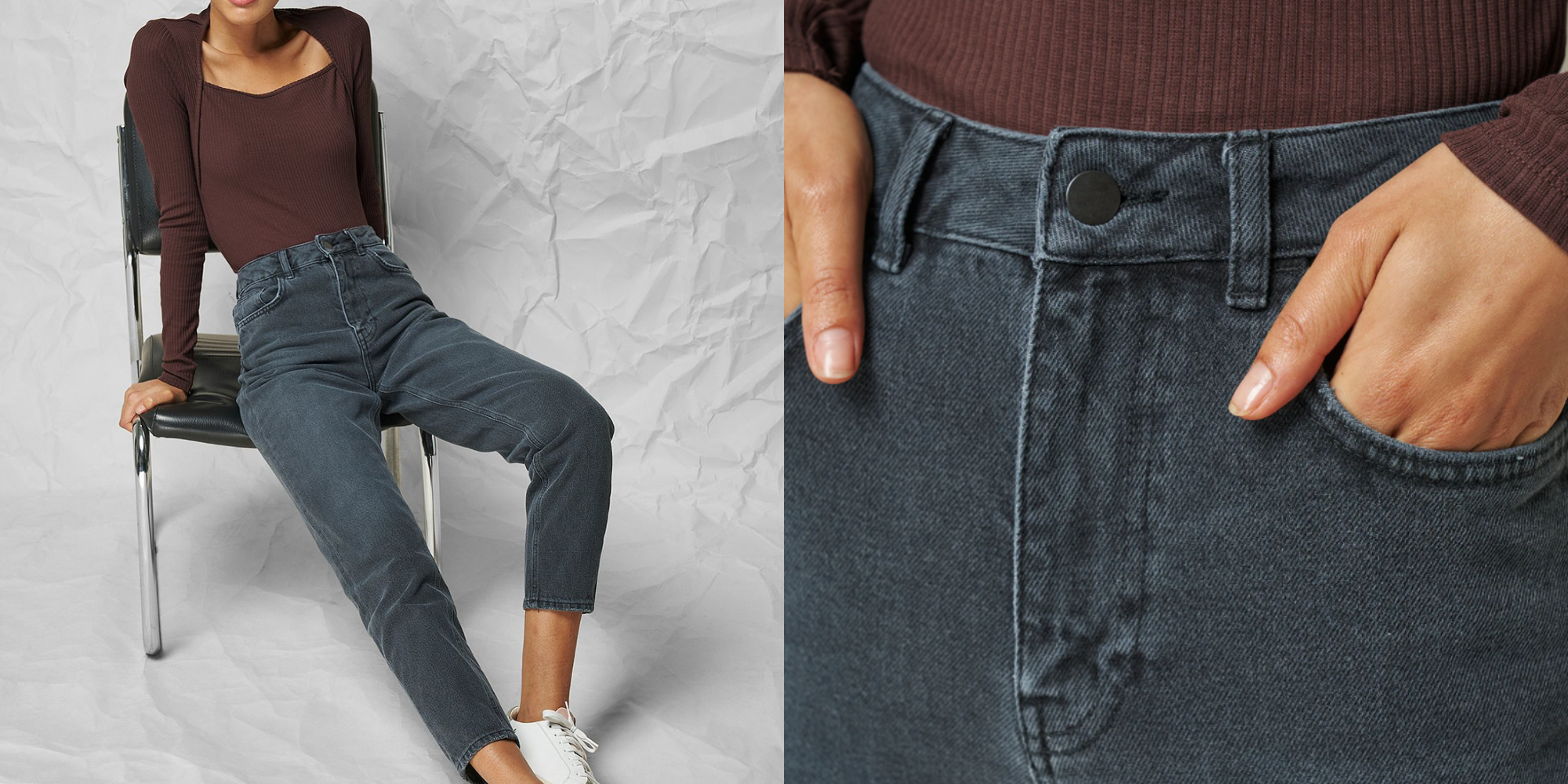 Mom jeans just got a sustainable makeover. Available in three classic colours of black, blue, and grey, and made from 50% recycled cotton, 50% organic cotton.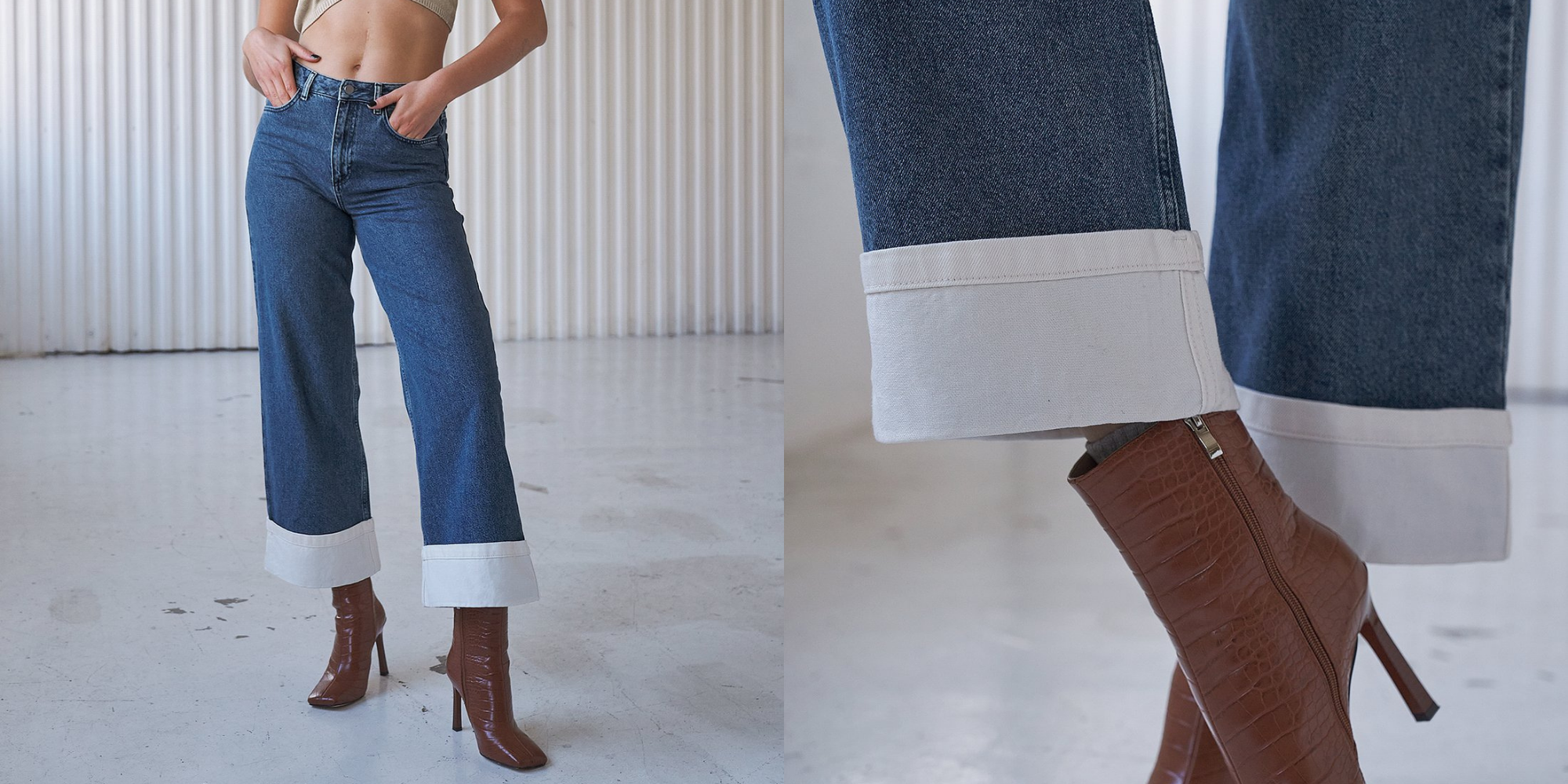 We're all about contrast, and these jeans deliver it in spades with a quirky turned-up hem. 80% organic cotton and 20% recycled cotton make them a dream for the planet, and your wardrobe.