This is a sponsored article about a brand that was independently assessed by our rigorous ratings system. We're proud to only collaborate with "Good" and "Great" rated brands. Learn more.
As industry and consumer both shift their attitudes towards sustainability from a "nice-to-have" to a "must-have", conscious handbag brand Mashu steps up with 100% eco-friendly materials across the board.
Making a mark in a changing industry
Mashu's founder and creative director, Ioanna Topouzoglou, has felt a shift in the fashion industry in the last six months. When she first launched her sustainable handbags back in 2017, she tells us, "no one was interested in the materials we were using or the way we produced", but that's a far cry from the engaged and educated community surrounding the brand today. Lately, says Topouzoglou, "I have felt a rare feeling of optimism that sustainability amongst both fashion brands and consumers is slowly shifting from a nice-to-have to a must-have." We've felt it too—which is why we're so happy to share this latest collection from Mashu with you.
Whilst I'm all too aware of the amount of work left to do, I feel optimism for the future. I've been able to create my most sustainable collection yet for eco-conscious customers who are more informed than ever.
Here's why the new collection marks the most sustainable yet, and our favourite pieces, just in case you're on the market for a Mashu moment.
Kaleidoscope of nature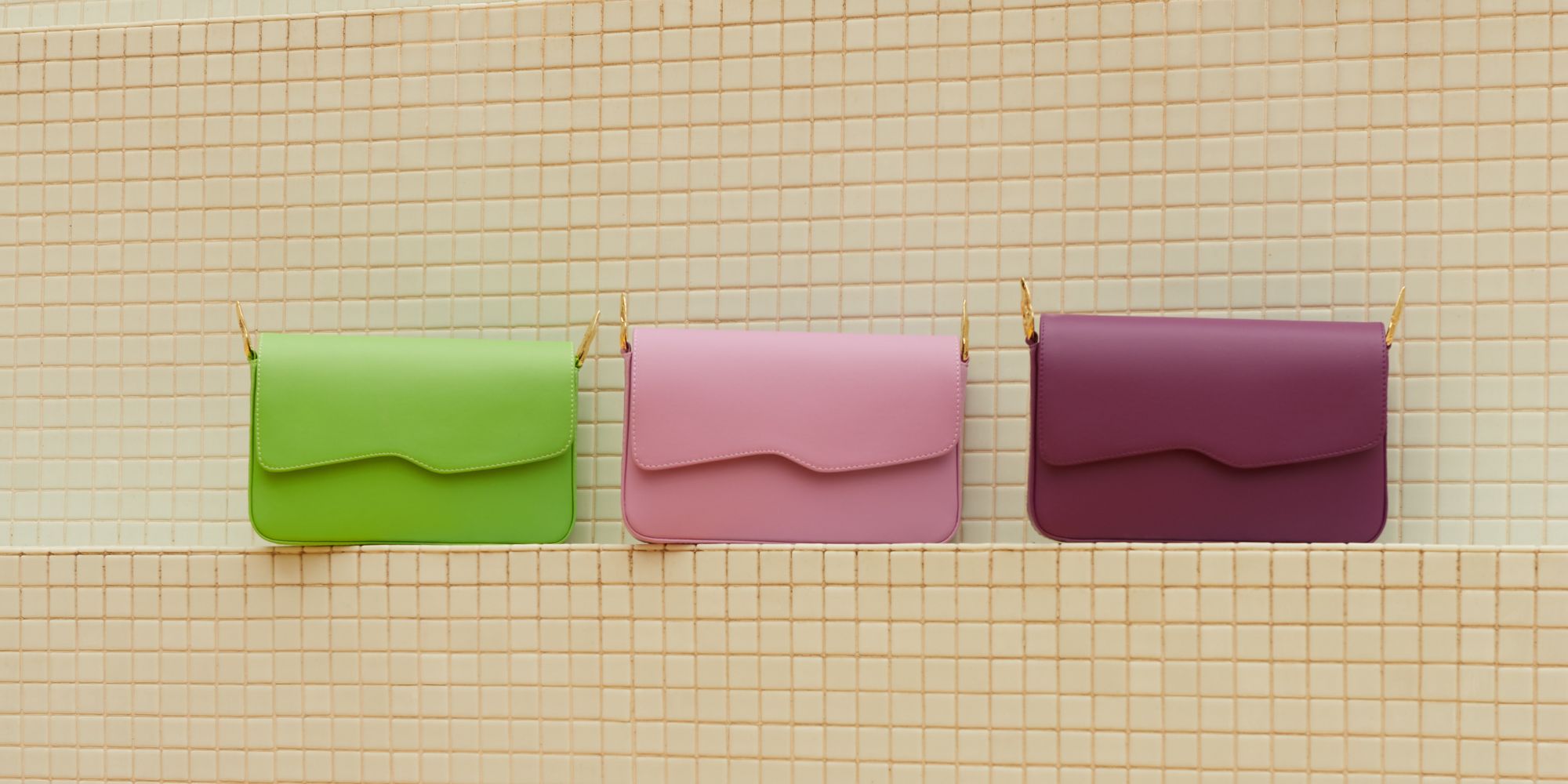 Inspired by summer
Kaleidoscope is bright, fun, and impactful. The colours were inspired by nature during the warmer months, referencing "yellow sunshine, blue glistening water, bright green grass, and the purple and pink hues found in a summer evening sky". These optimistic colours also symbolise a sense of hope for a more sustainable future, which we love.
Made from grapes and apples
The best part of this latest collection is that it introduces two new innovative and fruity fabrics: grape leather, known as Vegea, and apple leather, called Frumat. These materials represent the brand's continued efforts to optimise its responsible production. They join the brand's existing materials which are Pinatex, BioVeg, deadstock satin, recycled polyester, and organic cotton. Coupled with its recent efforts to ditch PU plastic entirely, 100% of Mashu's handbags are now made from more eco-friendly materials. Broken down, that looks like 70% leather alternatives made from farming industry discards, 20% recycled or deadstock materials, and 10% organic cotton.
Ensuring their responsibility for the bags comes full circle, Mashu also recently launched the Mashu Repair Portal, where customers can enjoy free repairs on their bags for life. That's the accountability for products we need to see industry-wide as we shift towards a more circular consumer pattern.
Our 8 faves from the latest collection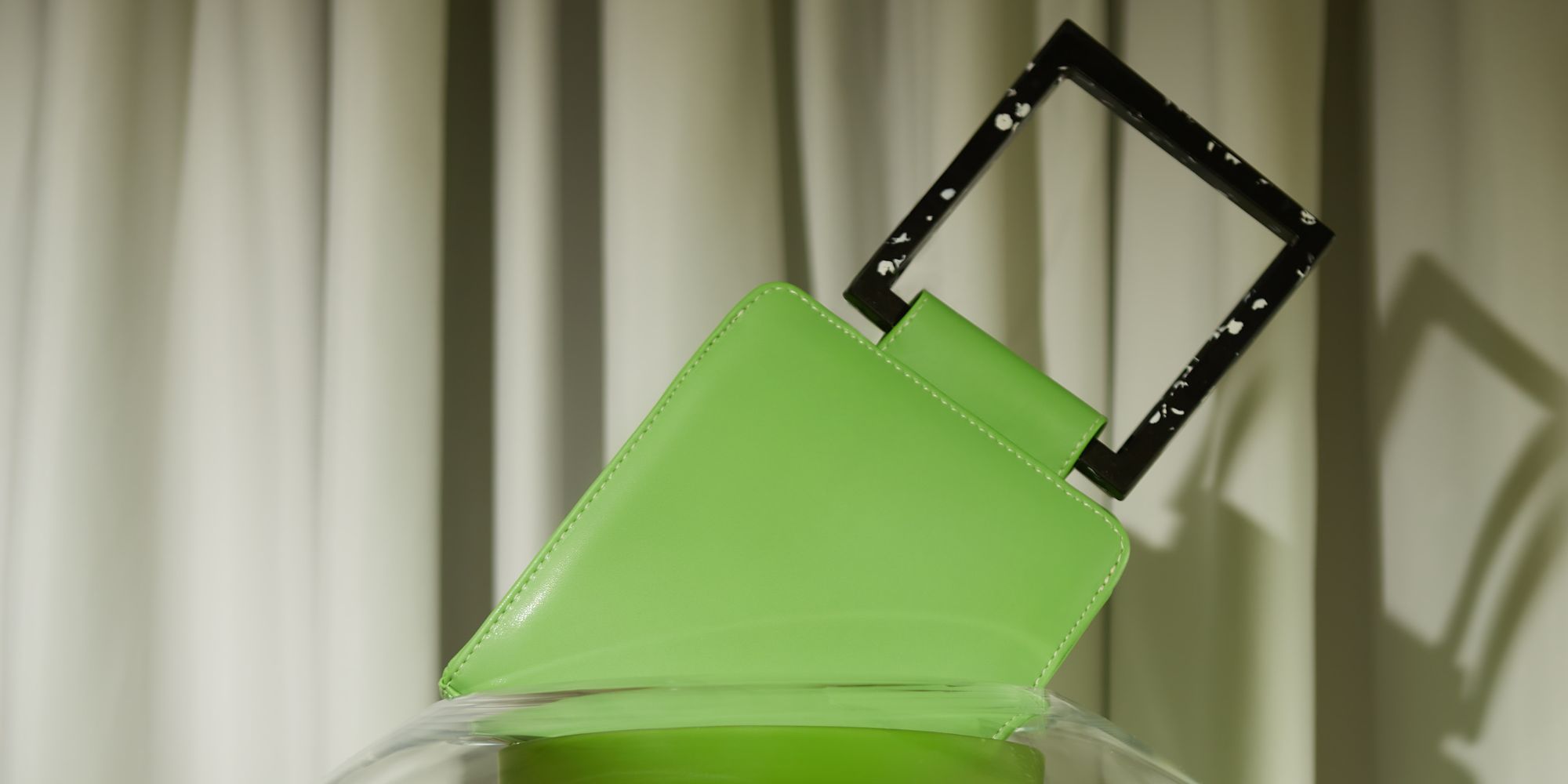 Small but mighty, Amaryllis fits more than meets the eye. Perfectly sized for your cell, wallet, and beauty essentials.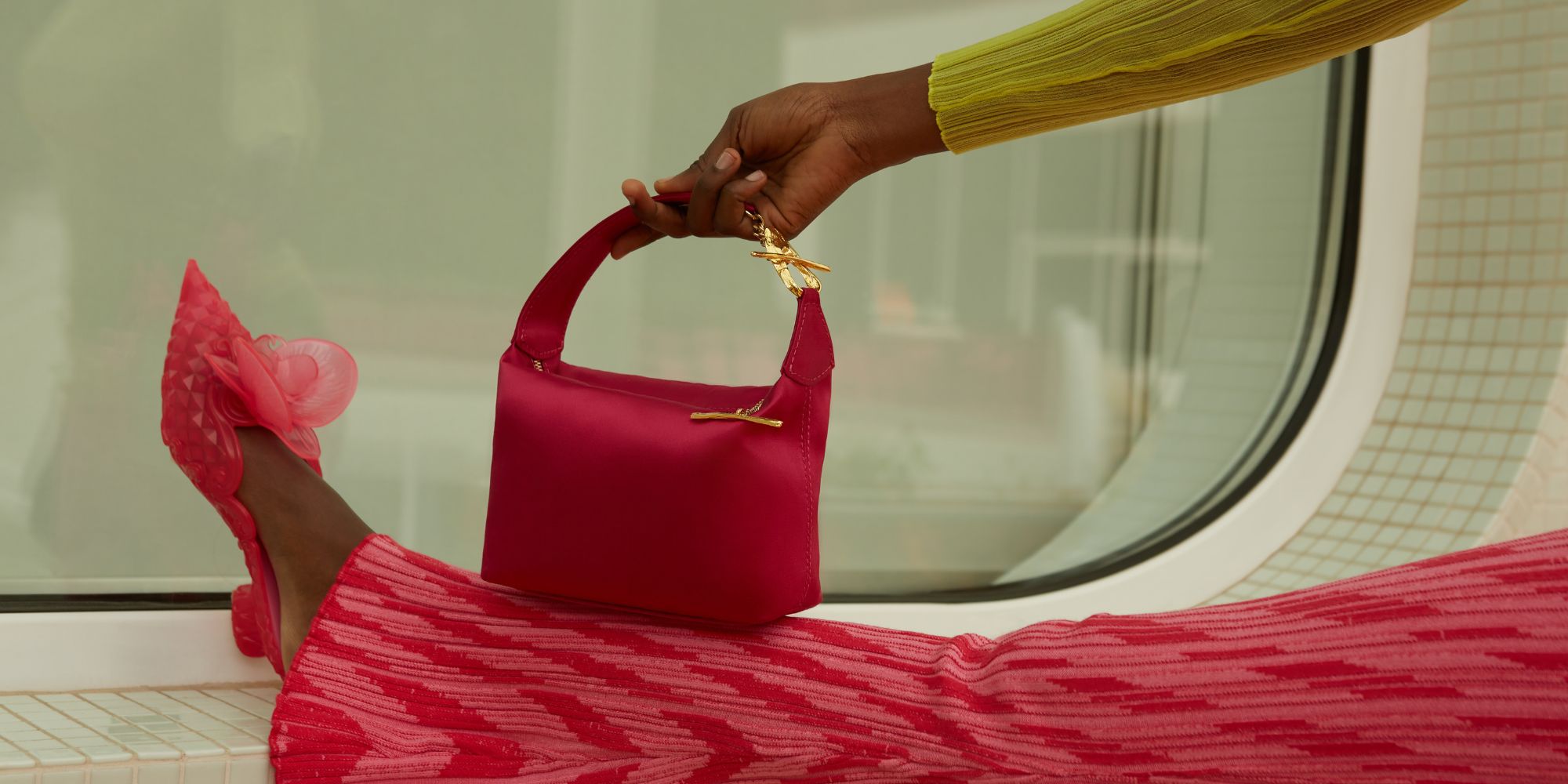 Irene is a soft mini bag: Mashu's first take on soft bags since all other bags have been structured. Made from 100% deadstock Dutches satin.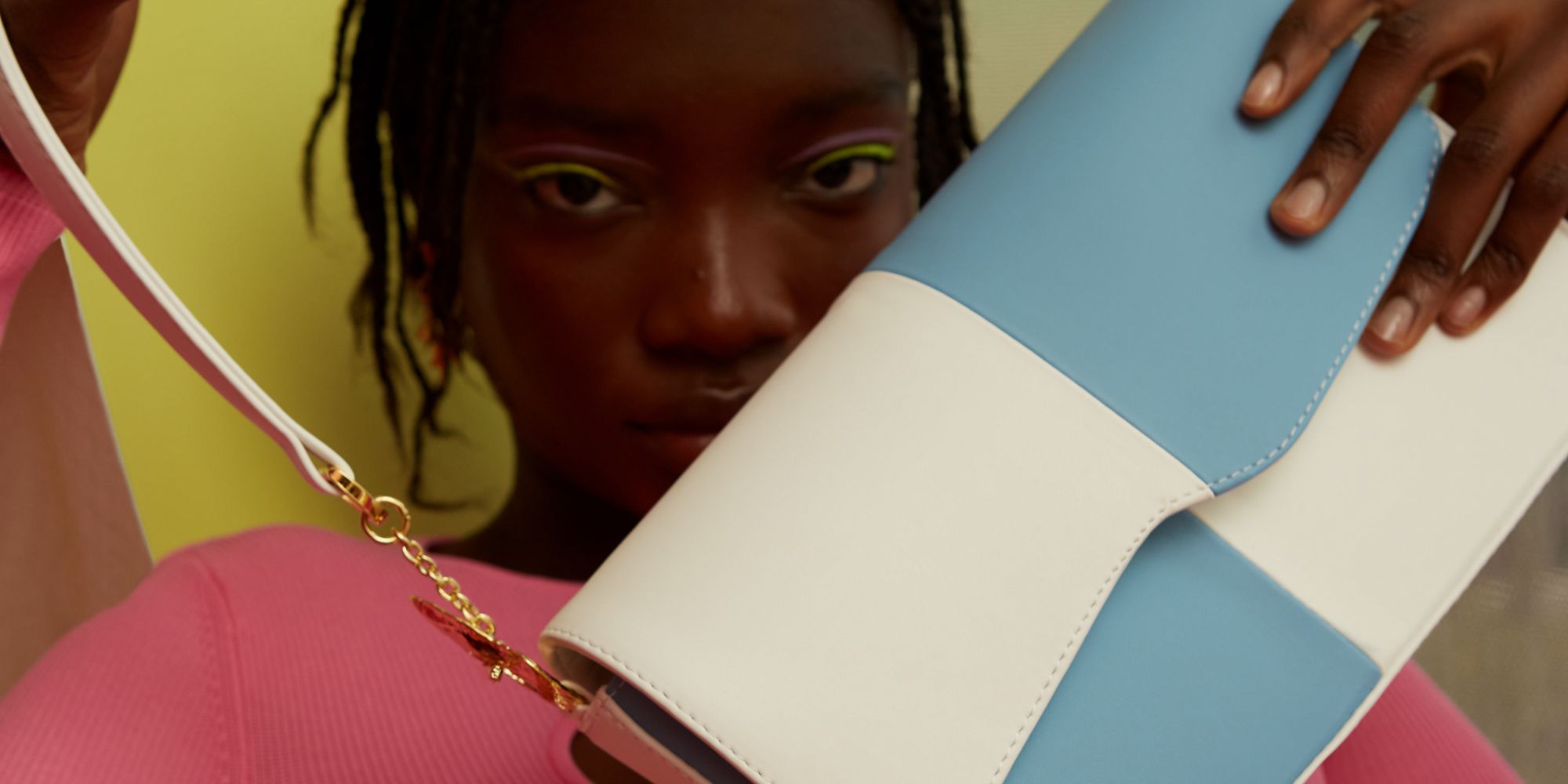 The classic baguette bag just got an upgrade: meet Philippa 2. An evolution of the best-selling original Philippa bag, Philippa 2 features the signature wavy flap with magnetic fastening. Made from the offcuts of past collections.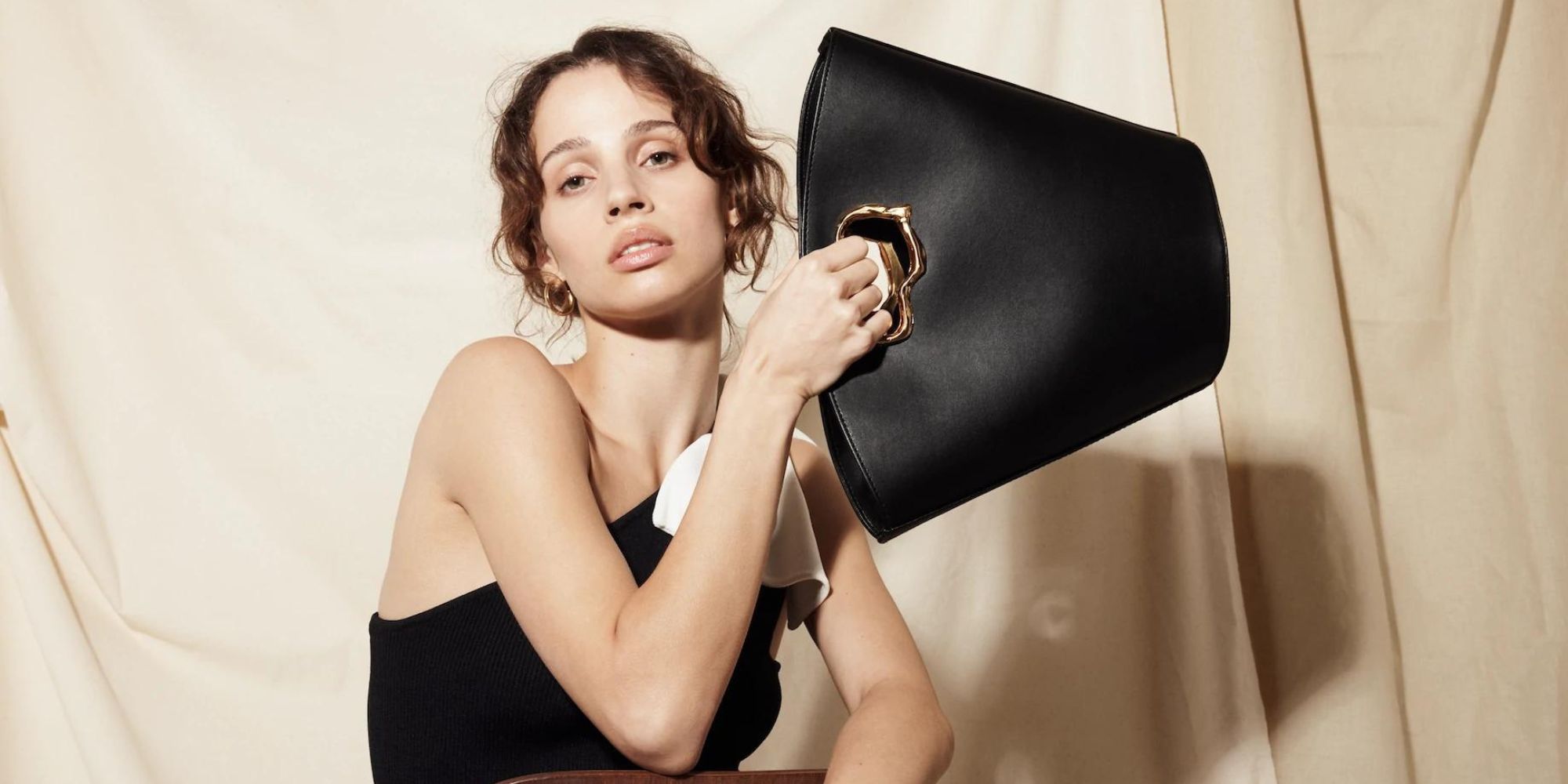 Beautiful in her appearance and practical in her design, the Cassiopeia bag features multiple compartments and an internal pouch to keep you organised. Made from the brand's innovative grape leather fabric.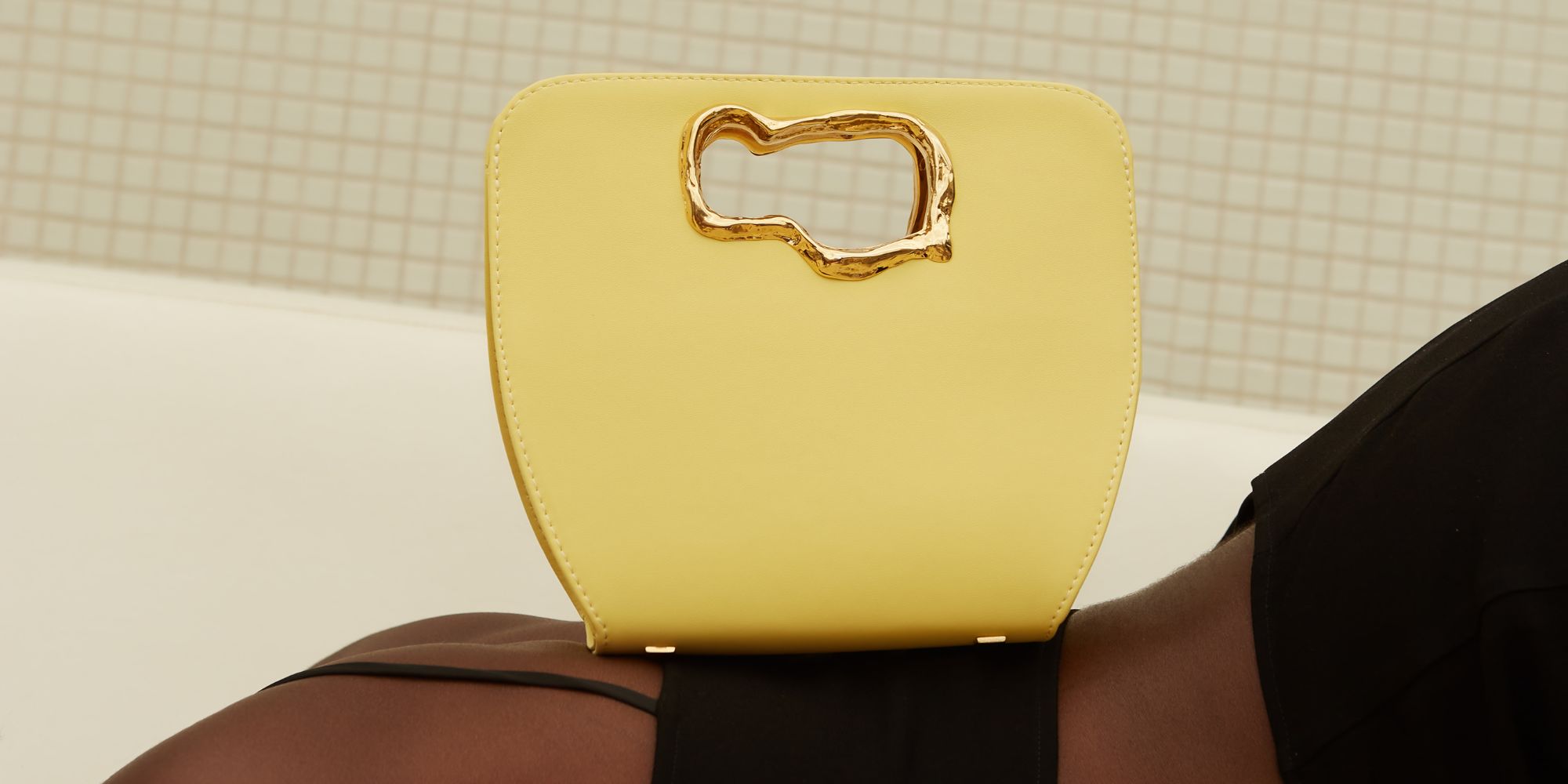 Calliope is a structured mini bag featuring the brand's signature wiggle handle in plated brass.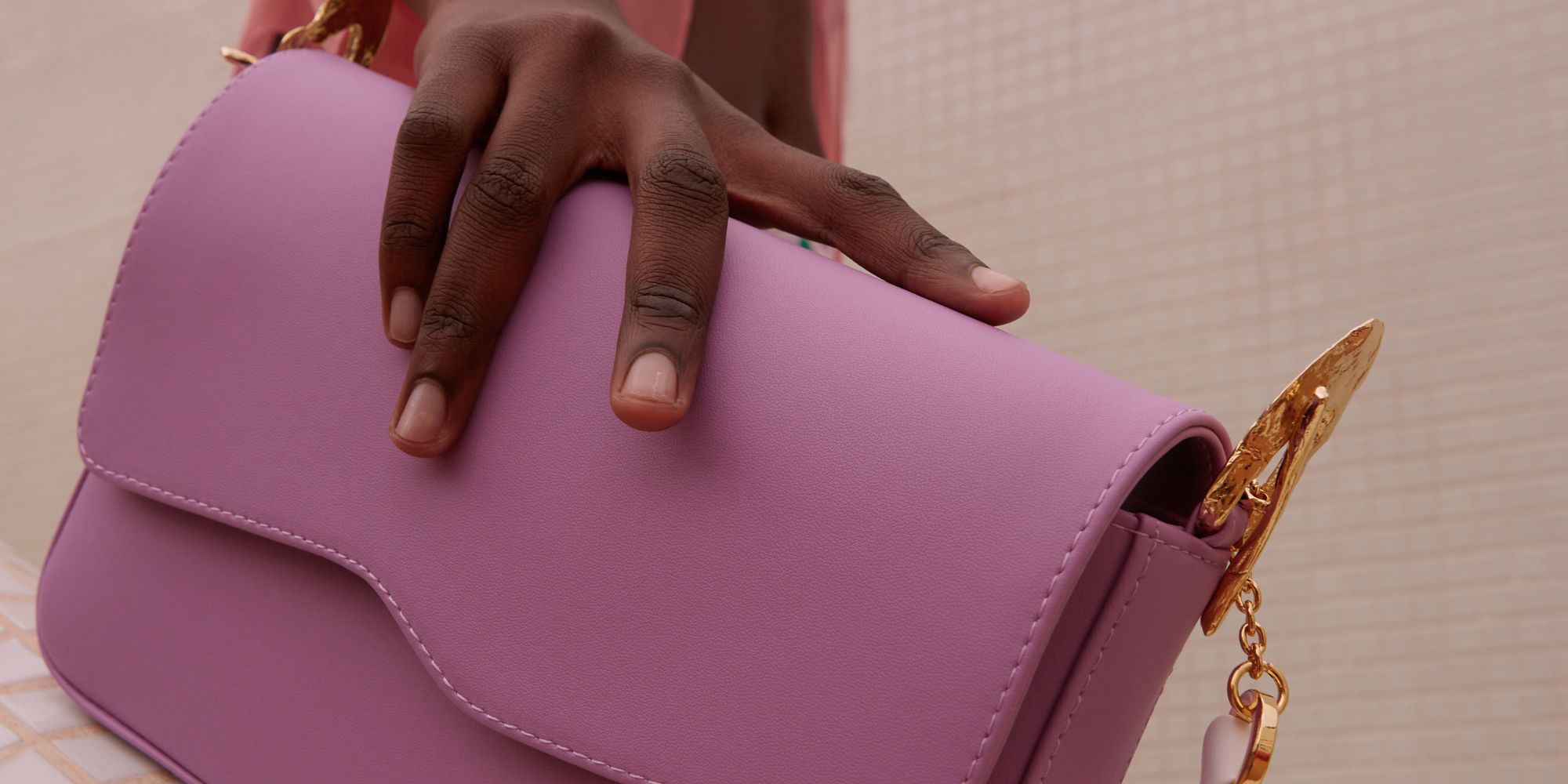 A lilac version of the fabled Philippa 2 baguette, made from BioVeg vegan leather and recycled polyester.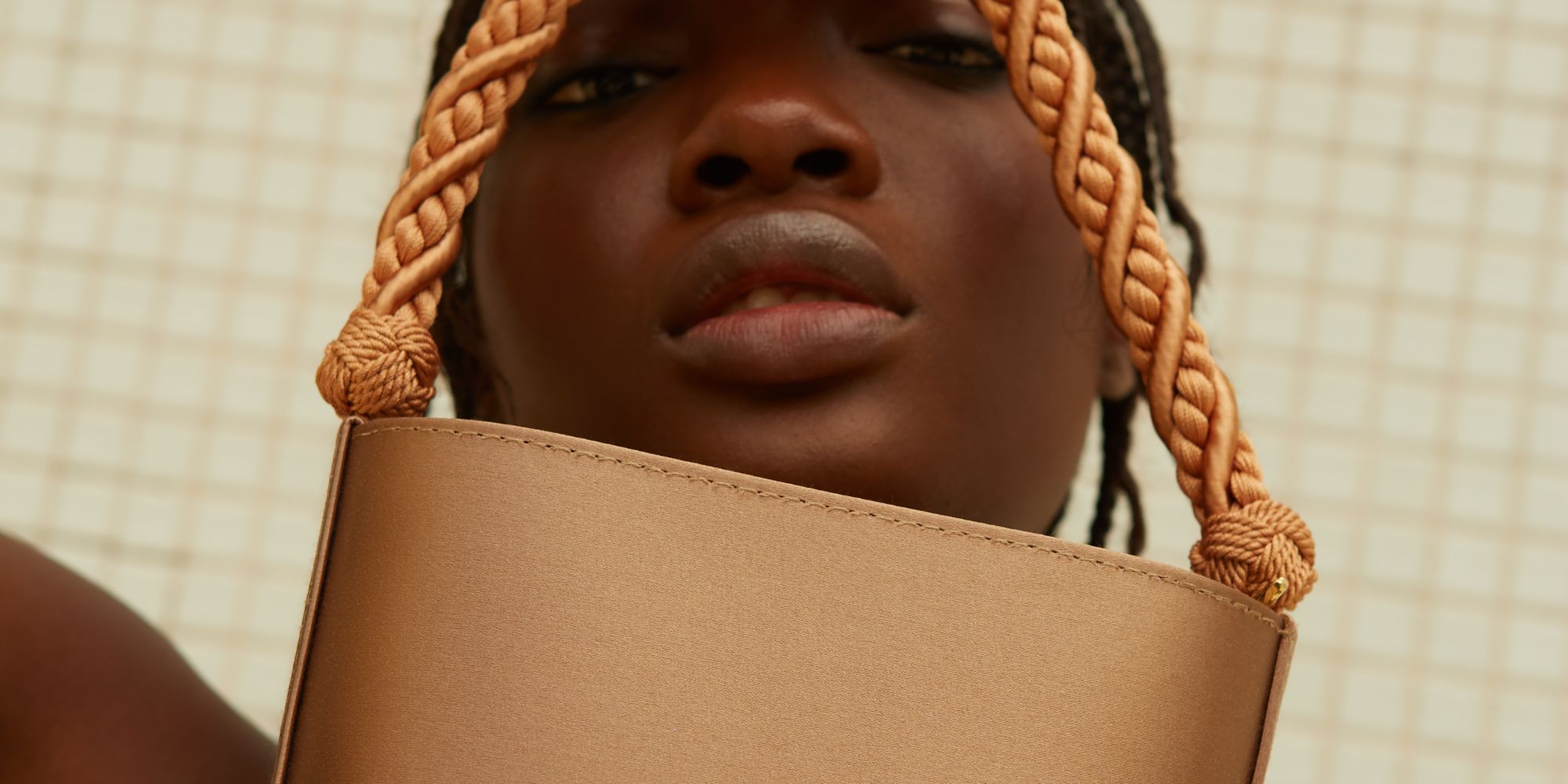 Meet Sophia 2: an update on the best-selling Sophia mini bag, Sophia 2 features braided cord handles that have been handcrafted by talented female artisans.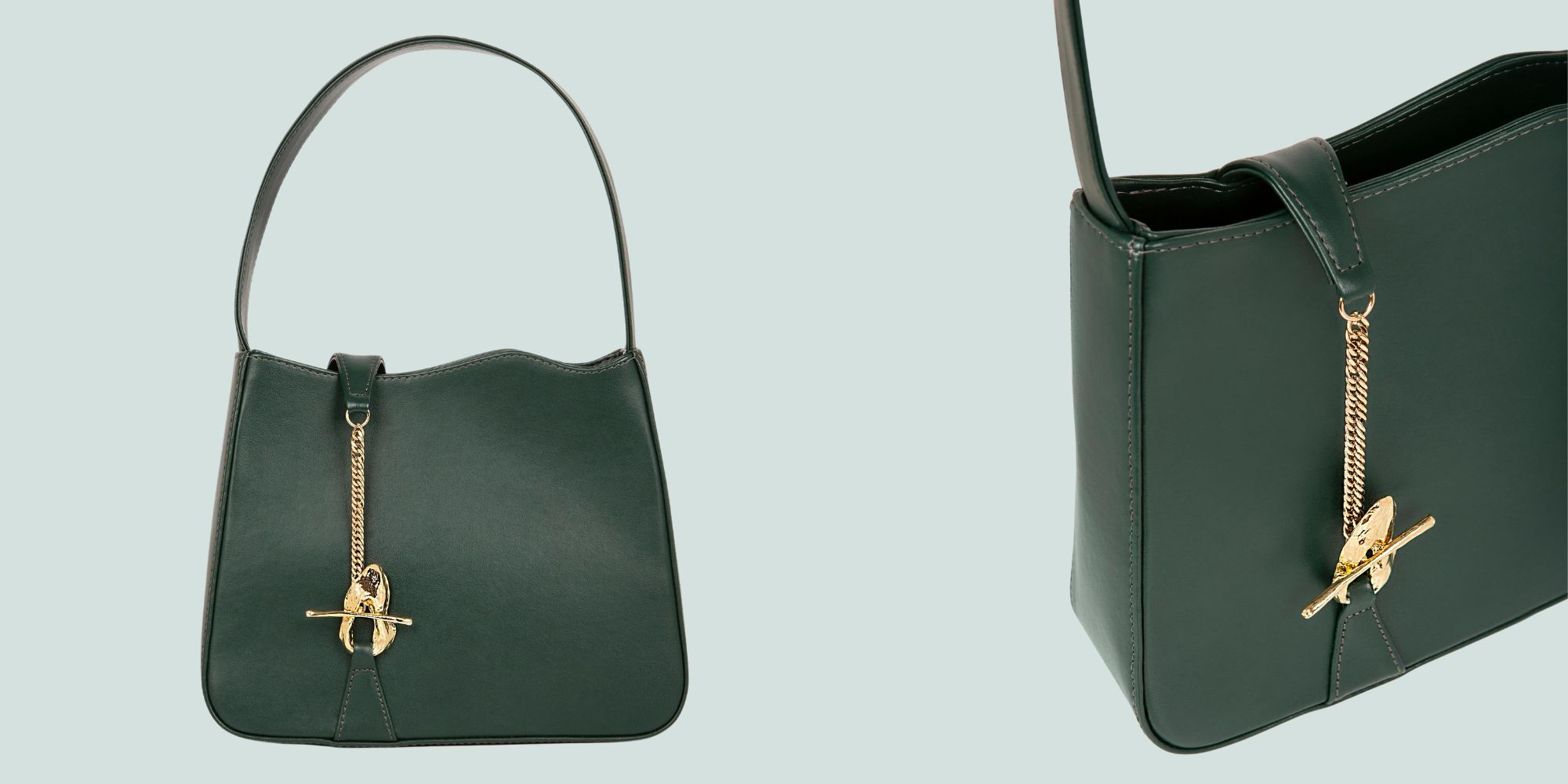 Named after Aphrodite, the goddess of beauty, a name has never felt more appropriate for a bag. Made from the new apple leather made from 100% organic industrial waste.