This is a sponsored article about a brand that was independently assessed by our rigorous ratings system. We're proud to only collaborate with "Good" and "Great" rated brands. Learn more.
Practical, beautiful, cruelty-free—what's not to love about vegan luxury handbag brand Mashu? Here's why Mashu is our editors' top pick for Veganuary and beyond.
Transforming vegan fashion's reputation
Can vegan fashion be stylish and more sustainable? A few short years ago, the answer might've looked a little bleak, with consumers forced to choose between boring beige fashion that matched their morals but not their taste, or pretty-in-plastic vegan accessories and clothes that left a lot to be desired for the planet. There's good news for cruelty-free fashion lovers: times have changed.
Thanks to a shift in both industry and consumer mindsets, investing in innovative vegan materials that leave animals out of the equation and leave a light footprint on the planet is in Vogue. A myriad of fashion-forward brands have stepped up to the plate, including UK-based luxury vegan handbag label Mashu.
Mashu was born out of a desire to create vegan accessories that offered sustainability without a compromise in style.
Whether you're joining in on the month-long vegan challenge Veganuary this year and want to look beyond the pantry and into the wardrobe, or you're looking for vegan brands to support in 2023 and beyond, this is one brand worth checking out.
The benefits of Mashu's vegan handbags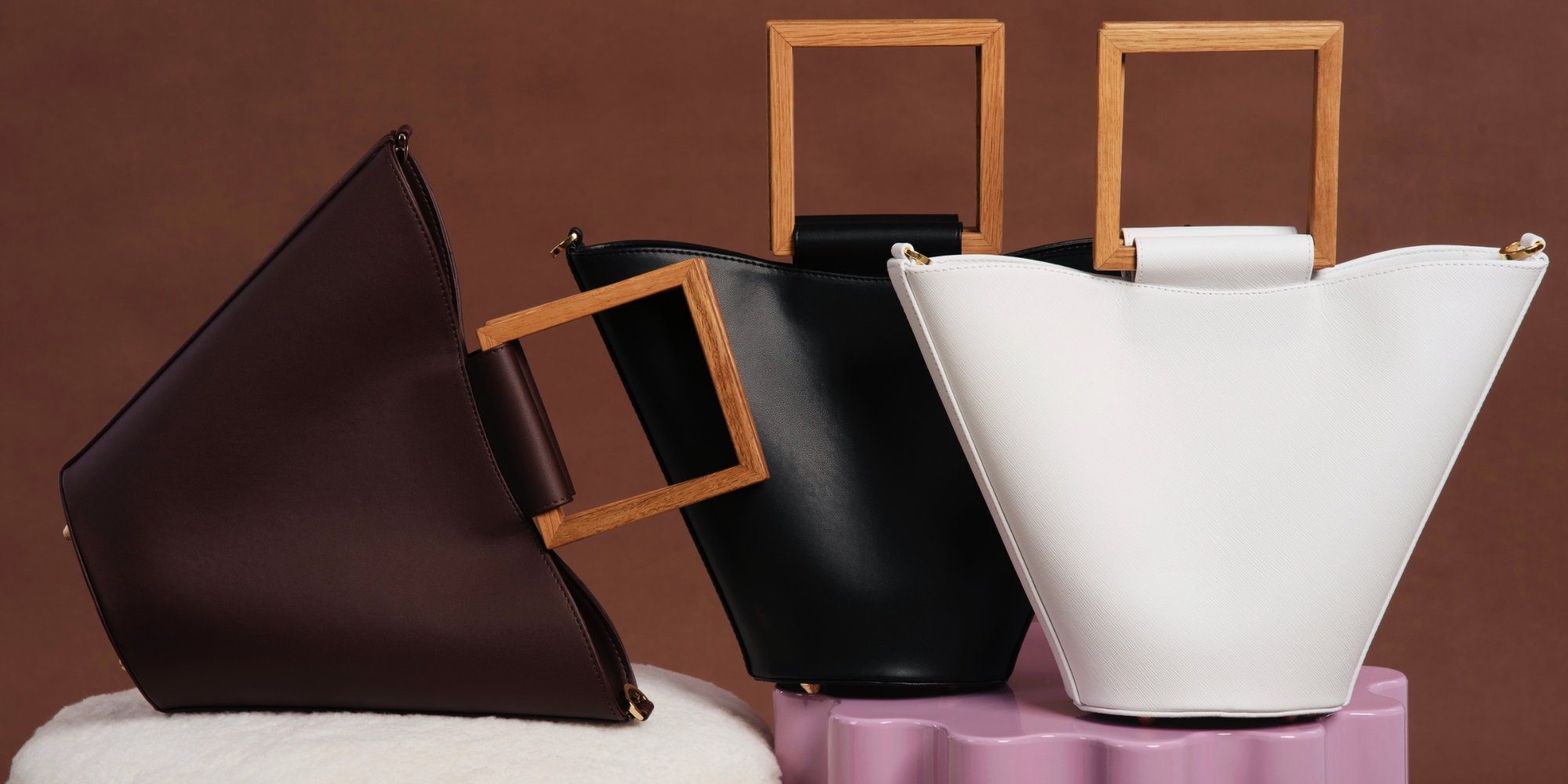 When you think of vegan fashion, chances are animal welfare comes to mind. And while that is a crucial aspect of the movement, the positive benefits of apparel that ditches animal-derived materials altogether can be felt across the supply chain, from workers to the environment. This is especially true of accessories typically made with leather.
For people
An often overlooked aspect of shifting away from animal leather production is how it helps the workers in supply chains. Conventional leather production, for example, can not only be traumatic for workers, from farm workers to slaughterhouse workers to tanners, but it can cause a whole host of health conditions owing to the heavy chemical use involved.
By incorporating only organic, plant based, recycled, circular, and cruelty-free materials, Mashu ensures the artisans who make its bags have safer working conditions.
For the planet
Leather is bad news for the planet. Not only is animal agriculture a massive driver of carbon emissions and deforestation, turning leather from skin into a hardy material involves pollution of the environment surrounding tanneries and often renders the fabric non-biodegradable.
Sustainability is a high priority for Mashu, and the brand is constantly evolving and innovating its production practices to leave a lighter footprint on the planet. Aside from its range of lower-impact materials like Piñatex, Frumat (apple leather), and organic cotton, Mashu's climate impact is reduced thanks to its products being handmade in a closed-loop system and shipped off in recycled packaging.
For animals
No matter your lifestyle or priorities when shopping, there is no denying the cruelty involved in a lot of conventional fashion production. From the harsh realities behind exotic animal skins like crocodile and kangaroo leather, to the unregulated and extinction-driving nature of wild fur and ivory poaching, the industry has a lot to answer for where animal welfare is concerned.
In an era where brands are being held more accountable than ever and must keep up with consumer demands and burgeoning sustainability regulation, it's vegan brands like Mashu that crack the code for visually-appealing, cruelty-free, and lower-impact fashion designed to be cherished for years to come.
Our editors' top picks from Mashu's most wanted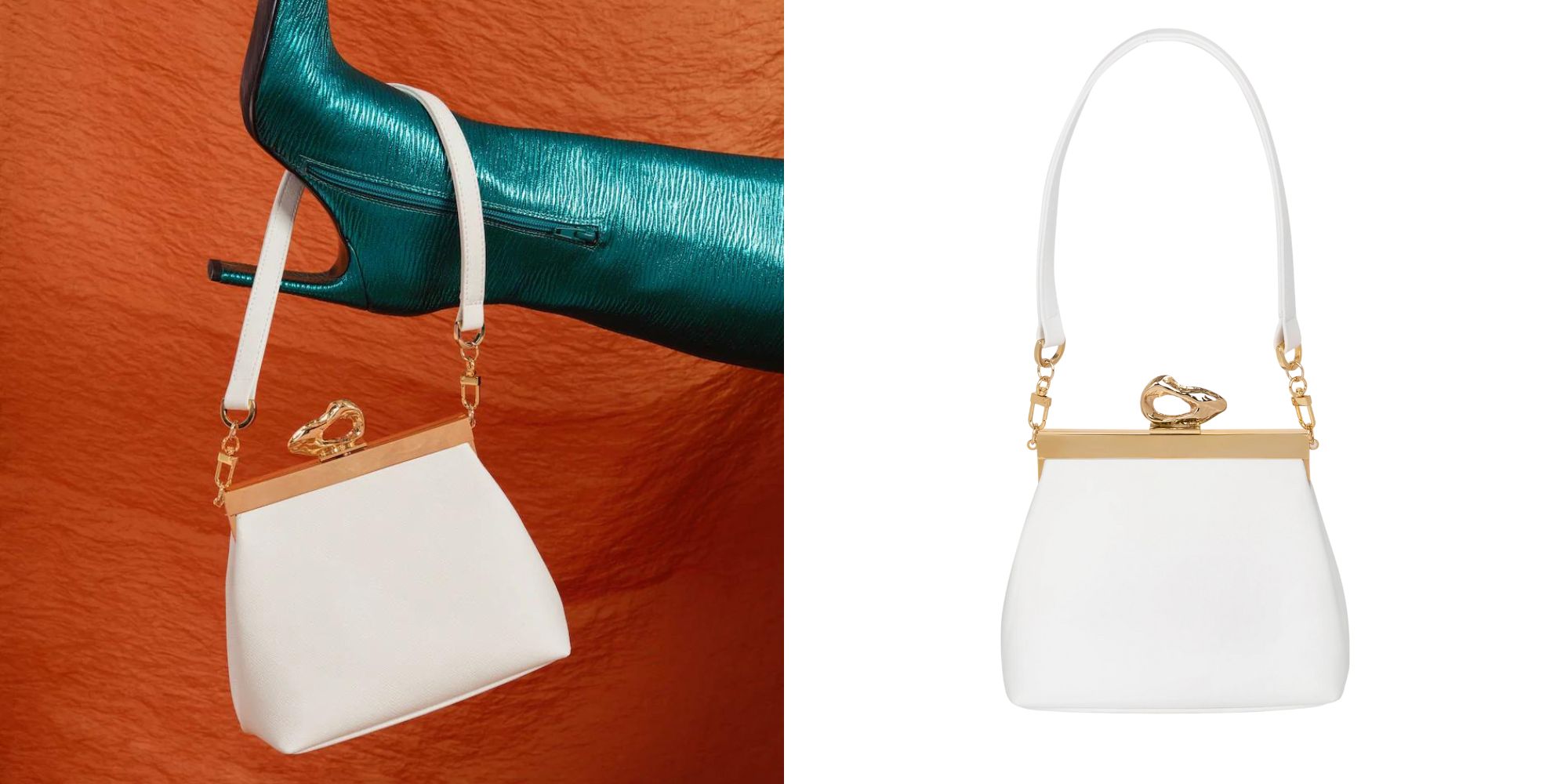 Nicole is a vintage purse with a contemporary twist. Featuring a custom made frame, each bag is crafted by expert artisans using plated brass. The internal pocket fits all your essentials, and the dual strap option means it's the perfect versatile occasion bag.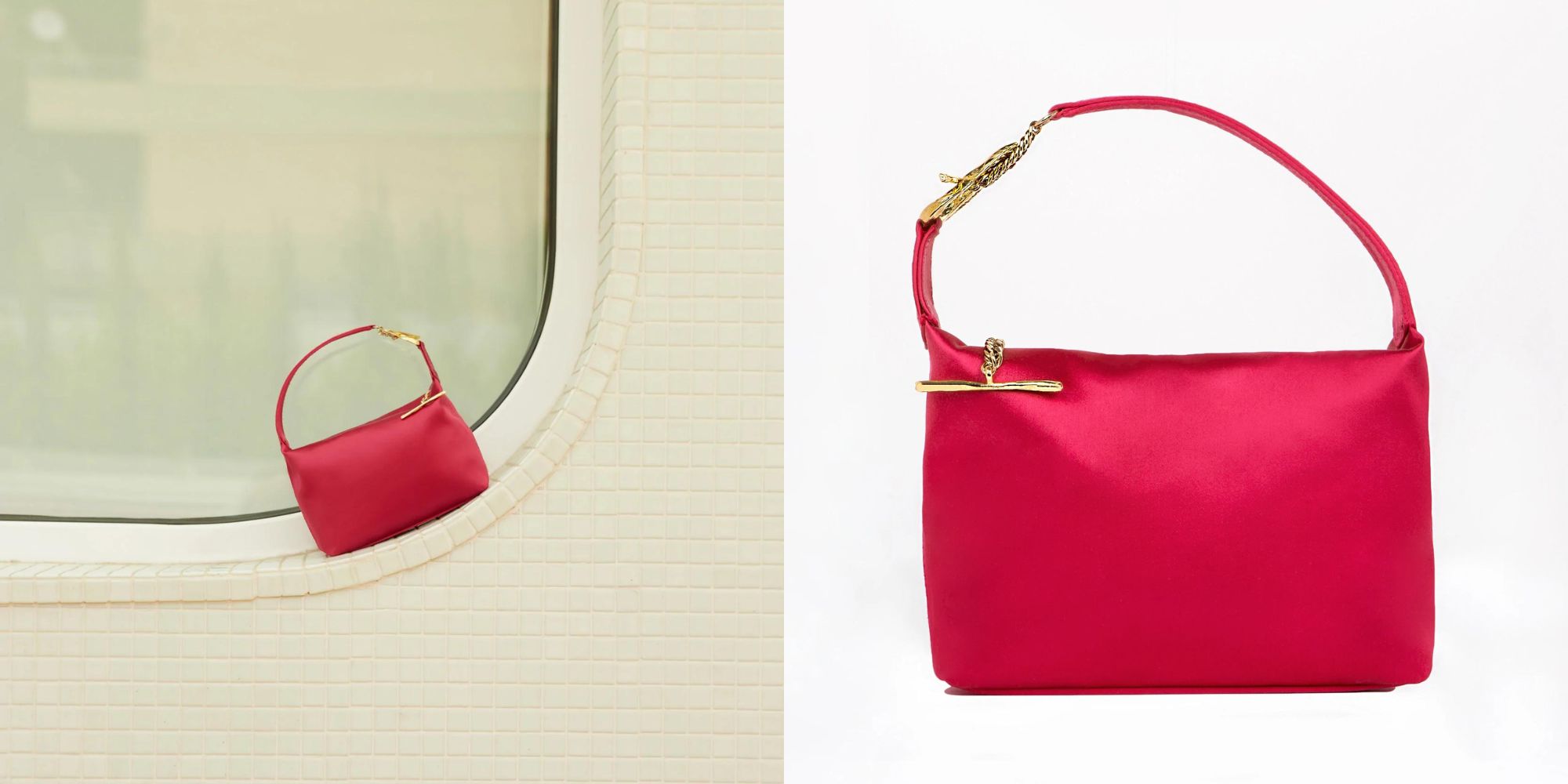 Irene is a soft mini bag that comes with a zip to keep your belongings safe and a signature decorative t-bar plated brass design on the strap.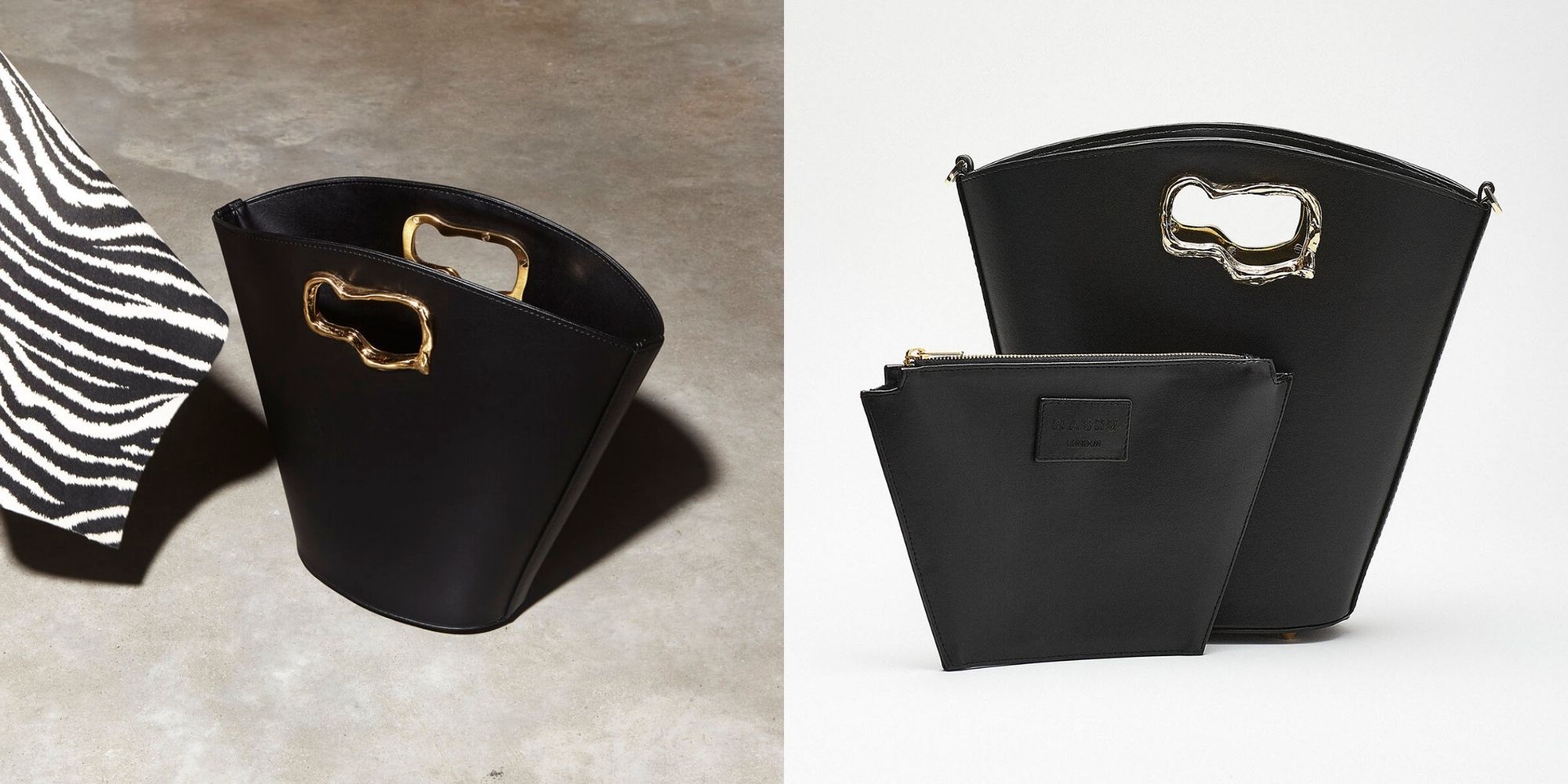 Meet Cassiopeia, Mashu's interpretation of the classic bucket bag. Beautiful in appearance and practical in design, the Cassiopeia bag features multiple compartments and an internal pouch to keep you organised.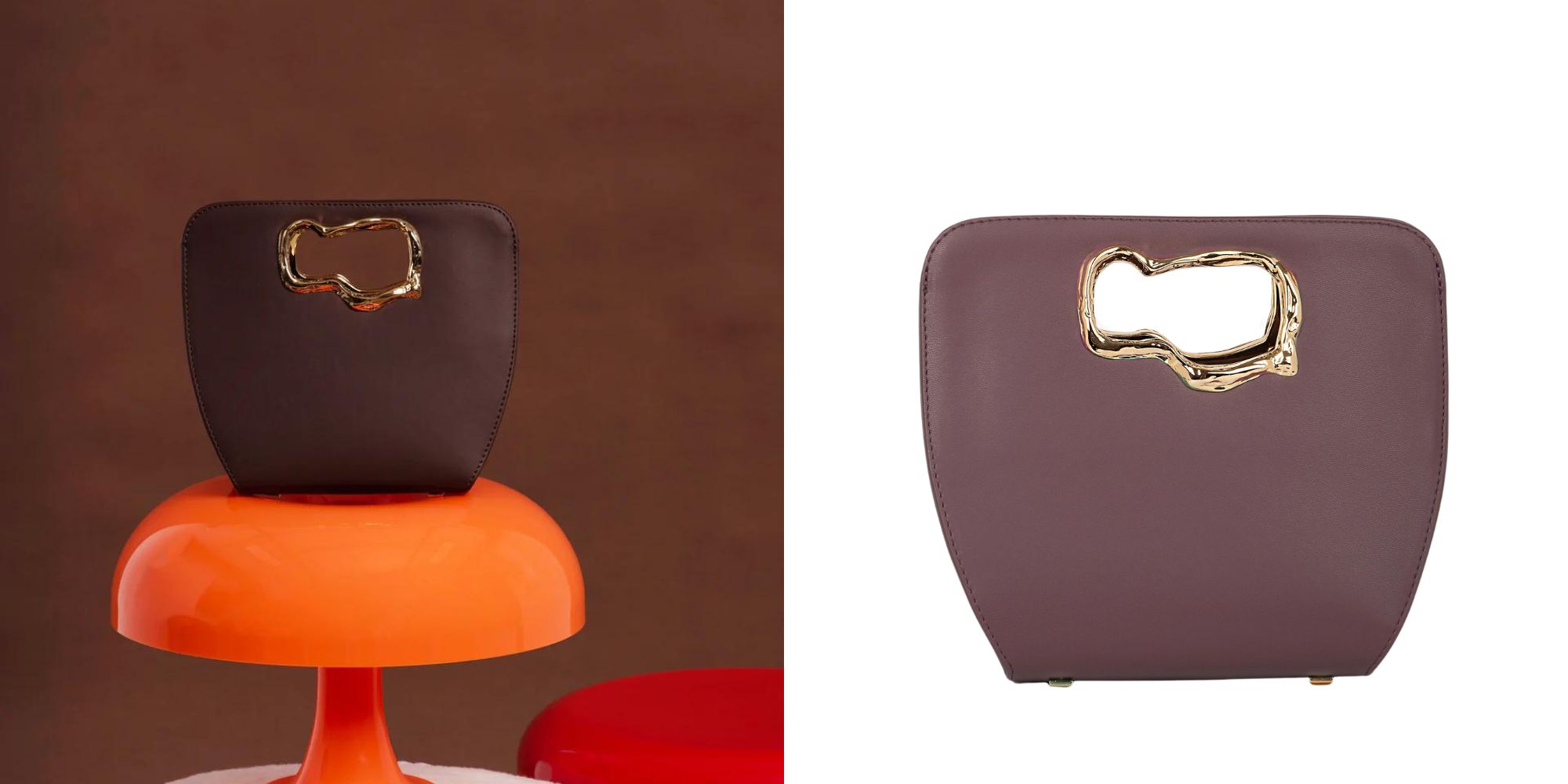 Calliope is a structured mini bag with Mashu's signature wiggle handle in plated brass. Its compact compartment closes with two snap buttons on the sides or you can choose to leave it open depending on the shape and space within the bag you need.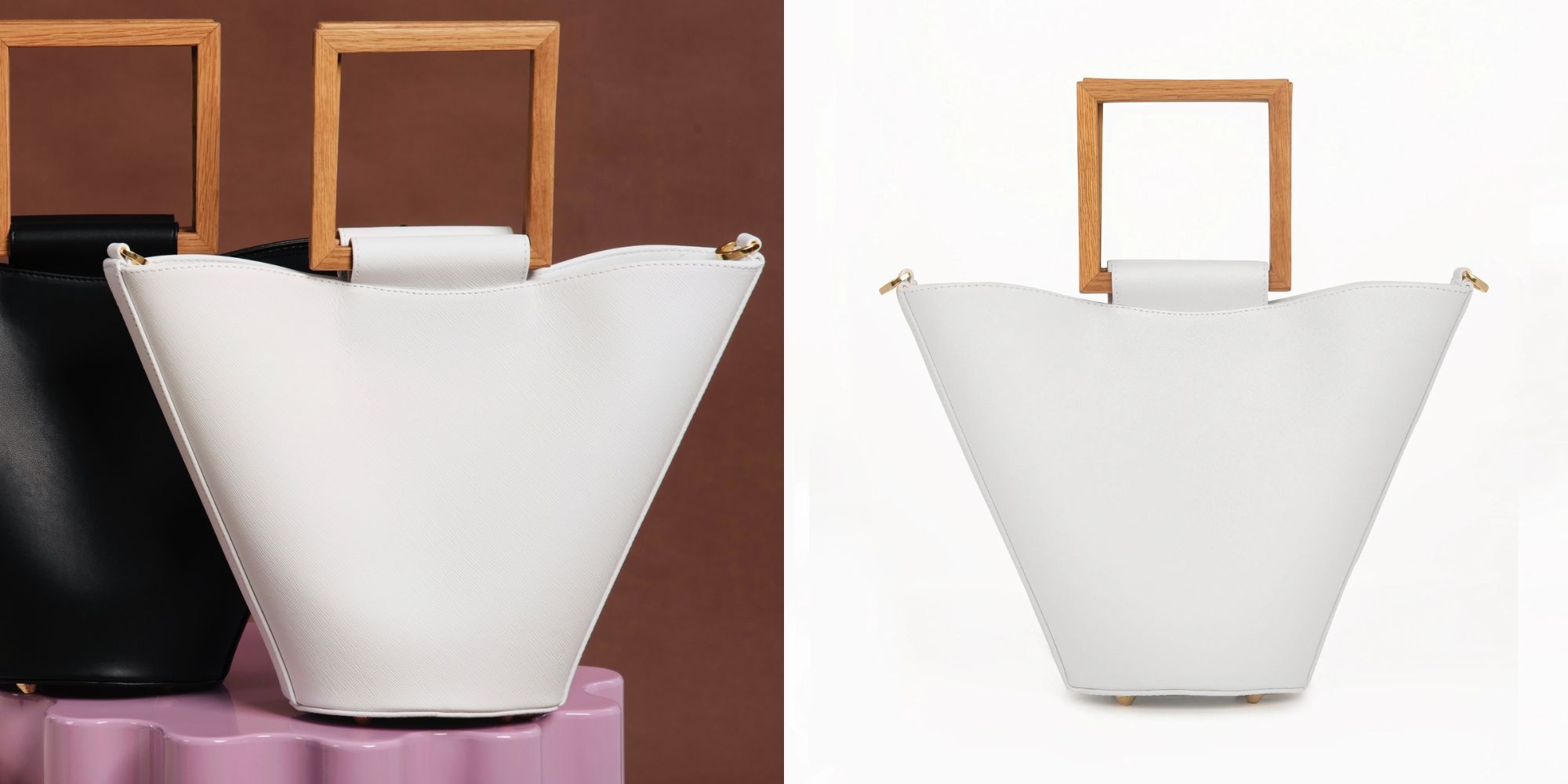 Anemone comes with a removable zipped pouch to keep your belongings safe, and features a magnetic closure for extra security. The signature re-purposed square handles have been handmade by expert wood artisans using Greek Oak from furniture factory offcuts.