Since the COVID-19 outbreak, governments around the world have, one by one, ordered their countries into lockdown mode. As a result, the global fashion industry has ground to a halt, from stores closing to supplier orders being cancelled, to events being postponed. But take a closer look and you'll find a different kind of activity going on: in these unprecedented times, some fashion companies are supporting the COVID-19 relief effort and demonstrating that they can be a force for good. And a few are making sure they take care of their suppliers and workers. Here's a cross-section of some of the initiatives—large, small, and sometimes surprising—currently under way.
Note: up to date to the best of our knowledge as at April 1st. 
Fashion brands supporting the health system
LVMH
The luxury group and parent company of Louis Vuitton and Stella McCartney, among others, is converting its fragrance and cosmetics production facilities in France in order to produce increasingly scarce hand sanitizer gel, to be donated to the French health authorities. LVMH has also accessed a Chinese manufacturer and ordered 40 million face masks—the first delivery of 10 million masks, amounting to EUR 5 million, will likely have arrived in France by the time this article goes live and will be financed by Mr. Arnault, chairman of LVMH
Kering
Similarly, luxury giant Kering is purchasing 3 million face masks from China, which it will donate to the French health authorities, and is also leveraging some of its brands—Saint Laurent and Balenciaga will start manufacturing face masks from their French factories as soon as the relevant authorities give them the green light; and Gucci will produce and donate over 1 million masks and 55,000 medical overalls to Italy, subject to receiving the relevant authorisations
H&M
The fast-fashion retailer said: "The EU has asked us to share our purchasing operations and logistics capabilities in order to source supplies, but in this urgent initial phase, we will donate the supplies". H&M will both redirect its suppliers to manufacture medical masks, gloves, and gowns, and may also directly purchase protective equipment from existing manufacturers. The multinational company was also the first retailer to agree to pay its suppliers for cancelled orders where products have been manufactured.
Inditex
The parent company of Zara intends to adapt its textile manufacturing capability in Spain to produce medical-grade hospital gowns for the hard-hit country.  It confirmed that it will also make available to Spain its logistics capability and supplier network, particularly in China, in order to meet Spain's demand for protective equipment. Inditex is in the process of purchasing and donating 300,000 face masks to Spain, which ranks fourth in the world for confirmed Coronavirus cases at the time of publication.
Other names
New York-based designer Christian Siriano responded to the Governor's request for PPE (personal protective equipment) supplies and now plans to produce 1,000 reusable masks per week from fabric the company already had, to provide to healthcare workers not directly exposed to the virus. Mr. Siriano said: "We are a tiny company, if a giant company with a lot of manpower were to take a similar initiative, it could change everything". Another less well-known name in the COVID-19 fight is textile and multi-brand company Miroglio Group who have converted their facilities in Italy in order to produce 100,000 masks daily which they are selling at cost. They say: "We've never manufactured a mask in our whole history, what we tried to do immediately was gather in one room all the key people in our company with the relevant skills, and in a couple of hours, we came up with a prototype".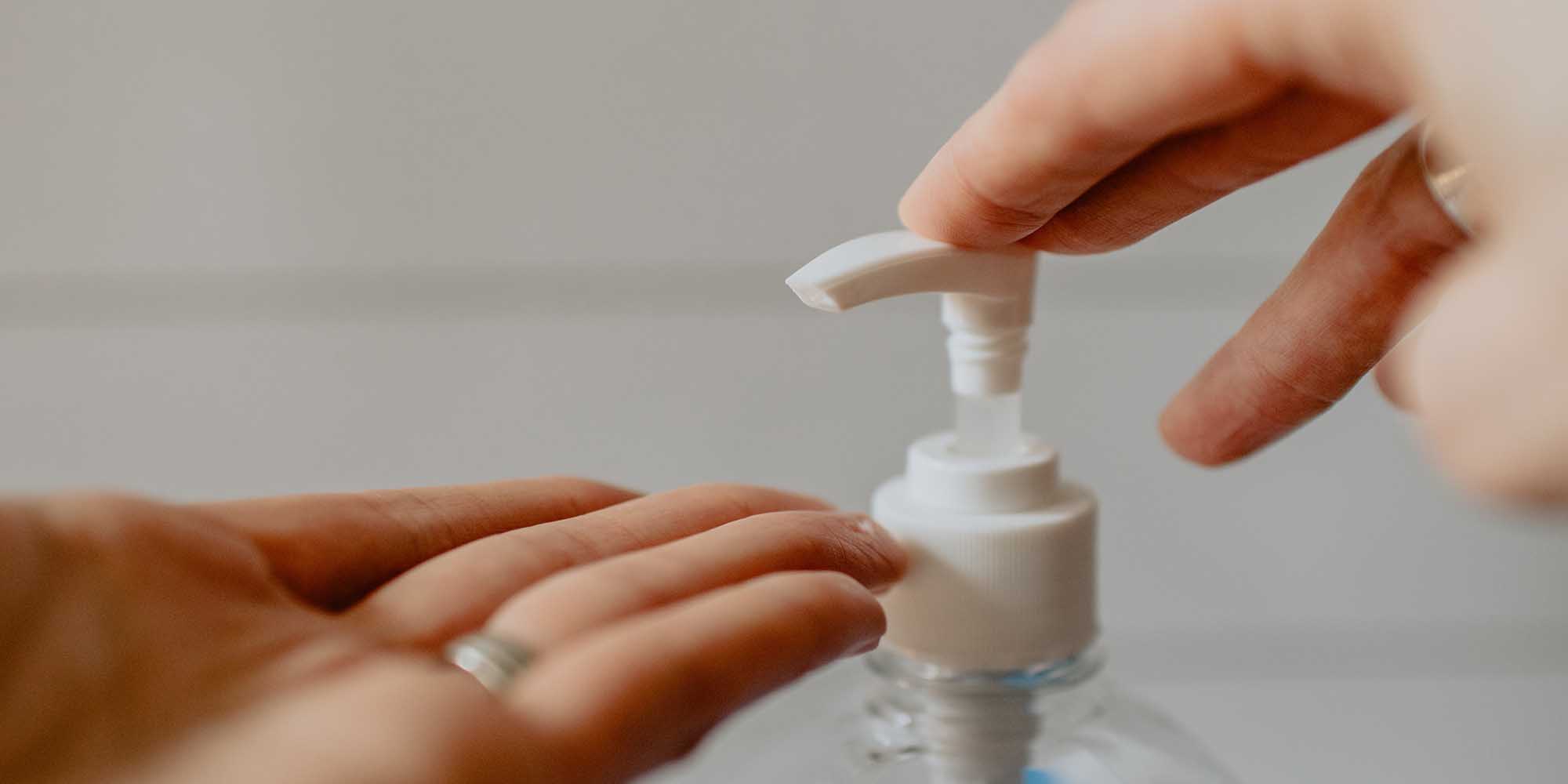 Collaboration
In the US, nine apparel and textile companies are collaborating on manufacturing face masks, with a target of 10 million a week within the next few weeks, to be produced in the US and Central America. The first masks have already received approval from the US Department of Health. The companies—some of which are usually market competitors—have pooled their resources and manufacturing capacities. They are: American Giant, Fruit of the Loom, Hanesbrands, Parkdale Inc., Los Angeles Apparel, AST Sportswear, American Knits, Beverly Knits, and Riegel Linen.
Innovation
Following an unexpected collaboration between Italian doctors, an innovation company called Isinnova and French outdoor-gear retailer Decathlon, snorkeling masks can now be transformed into an emergency ventilator mask for COVID-19 patients by connecting the mask to a ventilator thanks to Isinnova's 3D-printed valve. Isinnova patented their "Charlotte valve", but as their initiative is not-for-profit, they have made the required information freely available "because it is in our intention that all hospitals in need could use it if necessary".
Financial support
In addition to practical support, fashion companies are also providing substantial financial support in the current emergency, ranging from donations to the Red Cross (eg. LVMH and Kering), donations to support health infrastructure (eg. Moncler, towards a new hospital in Milan), donating a percentage of online sale proceeds (eg. AMI Paris), as well as personal, rather than corporate, donations (eg. Versace family's donation of EUR 200,000 to a Milan hospital, Prada senior family's gift of intensive care and resuscitation units to hospitals in Milan).
Supporting suppliers and workers
Support for the health response is very welcome, but brands need to think about their responsibilities to their suppliers and workers too. Groups like Business and Human Rights Resource Centre have warned companies against 'moral bankruptcy' .
As noted above H&M have stepped up. The company announced that it would take delivery of already-produced garments, as well as goods in production, and that the goods would be paid for under previously agreed payment terms and prices. Other companies are protecting specific suppliers in countries where workers lack a social safety net, or only relying on their contractual rights not to pay suppliers that have the financial strength to absorb the loss.
Remake is keeping the pressure on brands with their #PayUp campaign—calling on brands to pay suppliers and factories for cancelled work that had been commissioned pre-outbreak, which is a crucial step in ensuring that the financial burden is spread more fairly and not all borne by supply chains and, usually, workers in developing nations who are already under enough significant financial pressure. So far, big names that have made this commitment include H&M, PVH Group (owner of Calvin Klein amongst others), Target (US), ZARA, Marks & Spencer, and Kiabi.
In the post-pandemic world, companies will be judged by how humanely they handled this crisis. This will include not only how they treated their direct employees, but also whether they took appropriate steps to mitigate the impact on the most vulnerable workers in their value chain.

Anna Triponel and John Sherman in Business and Human Rights Resource Center
Who would have thought that PPE and hydroalcoholic gel—not exactly synonymous with glamour, fun, frivolity, and style—would suddenly become part of the 2020 fashion lexicon? But from converting manufacturing capability to using their purchasing power and supply chain network, to making financial donations, these initiatives are examples of the agility of some fashion companies and their willingness to accept collective responsibility. It's nice to see the positive impact the fashion industry can have when faced with global challenges like this.
We'd like to think that once the COVID-19 crisis is over, this sense of purpose and responsibility will extend to even more wide-ranging sustainable practices within the industry.
Keep your eye out for future articles about the impact of Coronavirus on the fashion industry, like how sustainable fashion brands are supporting the Coronavirus relief effort!
About the Author: Elsa is an English-qualified fashion lawyer. She headed the legal team of a global luxury fashion PR company in London, and is currently focusing on projects dedicated to improving sustainability in the fashion industry.