This is a sponsored article about a retailer that stocks brands independently assessed by our rigorous ratings system. Here we're highlighting only "Good" and "Great" rated brands. Learn more.
Responsible retailer Cerqular has curated over 500 purposeful and "future-focus" brands to help make conscious shopping more accessible and affordable for all.
The LA-based fashion retailer you'll love
As more and more people want to reduce their impact on the planet, we're also seeing a growing number of more ethical and sustainable fashion brands arising to meet the demand and help change the fashion industry for the better.
But for many, shopping more sustainably still feels complicated and inaccessible.
That's where Cerqular comes in. Cerqular is an online marketplace that easily allows you to find lower-impact products from over 500 purposeful brands.
The LA-based platform's mission is to make more sustainable shopping accessible and affordable for all—on their website and newly launched app. Cerqular's promise is that every seller and product is verified: the inhouse team checks them all one by one and pours a lot of time and energy into making sure the brands care about the planet just as much as Cerqular does.
Discover how Cerqular is doing good and our editors' top seven brands from their curated listings.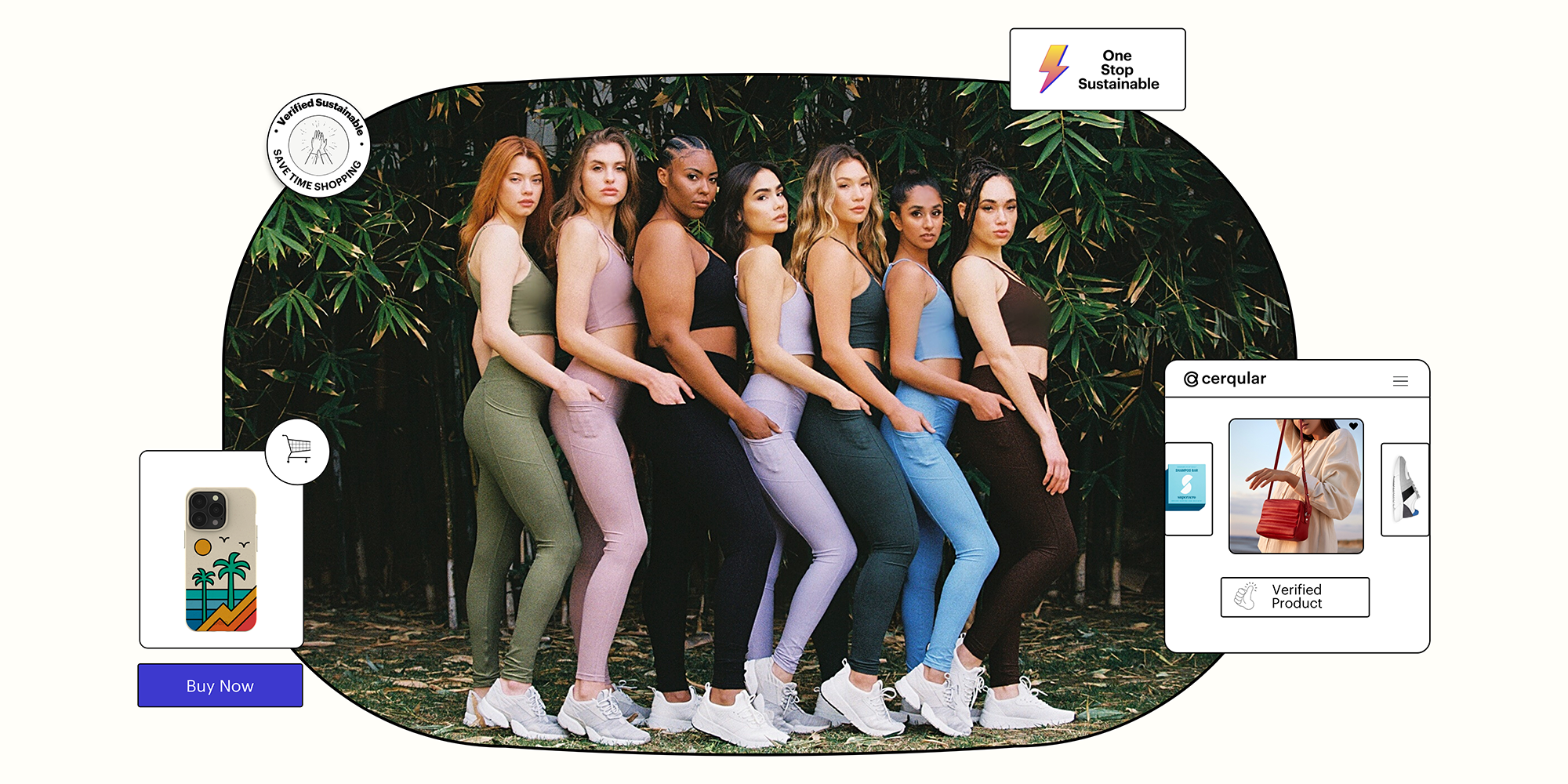 More than a simple shopping platform
Cerqular is changing the responsible shopping game—no longer does it have to be so expensive or inconvenient. But Cerqular feels like more than a simple shopping platform.
Cerqular allows you to find brands that do good and look good all in one place, and the retailer also promotes local shopping by helping you shop from sellers closer to you. That way, you're supporting local businesses and saving time and money on shipping.
Cerqular knows sustainability comes in all shapes and sizes. The platform presents you with many options to suit your needs, including womenswear and menswear, gender-neutral selections, and fashion for your kids and pets. You don't even have to buy new, as the platform also offers a vintage and resale section.
Aiming to be as conscious as possible, the retailer has partnered with Sendle, America and Australia's first 100% carbon neutral shipping service to keep the entire shopping experience more eco-friendly.
Helping you shop with confidence
You can buy on Cerqular with total confidence, as all sellers and products sold on the platform are verified as responsible and genuine.
The platform lives by these three Ts: transparency, traceability, and trust. To make sure your shopping experience is quick, simple, rewarding, and secure, Cerqular has set up a thorough verification process.
There's an app for that
The team at Cerqular is working hard to make more sustainable shopping easy, accessible, and affordable for all, and has recently launched an app offering top tier search, filtering, UX, and pricing for a large selection of future focus brands, connecting brands with shoppers based entirely on values. Starting off with a US-centric iOS and Android app (available now), in the coming months the UK and Hong Kong series of apps will go live.
Below you'll find some of our favourite online brands stocked by Cerqular. The best part? They've all been rated "Good" or "Great" by the Good On You team.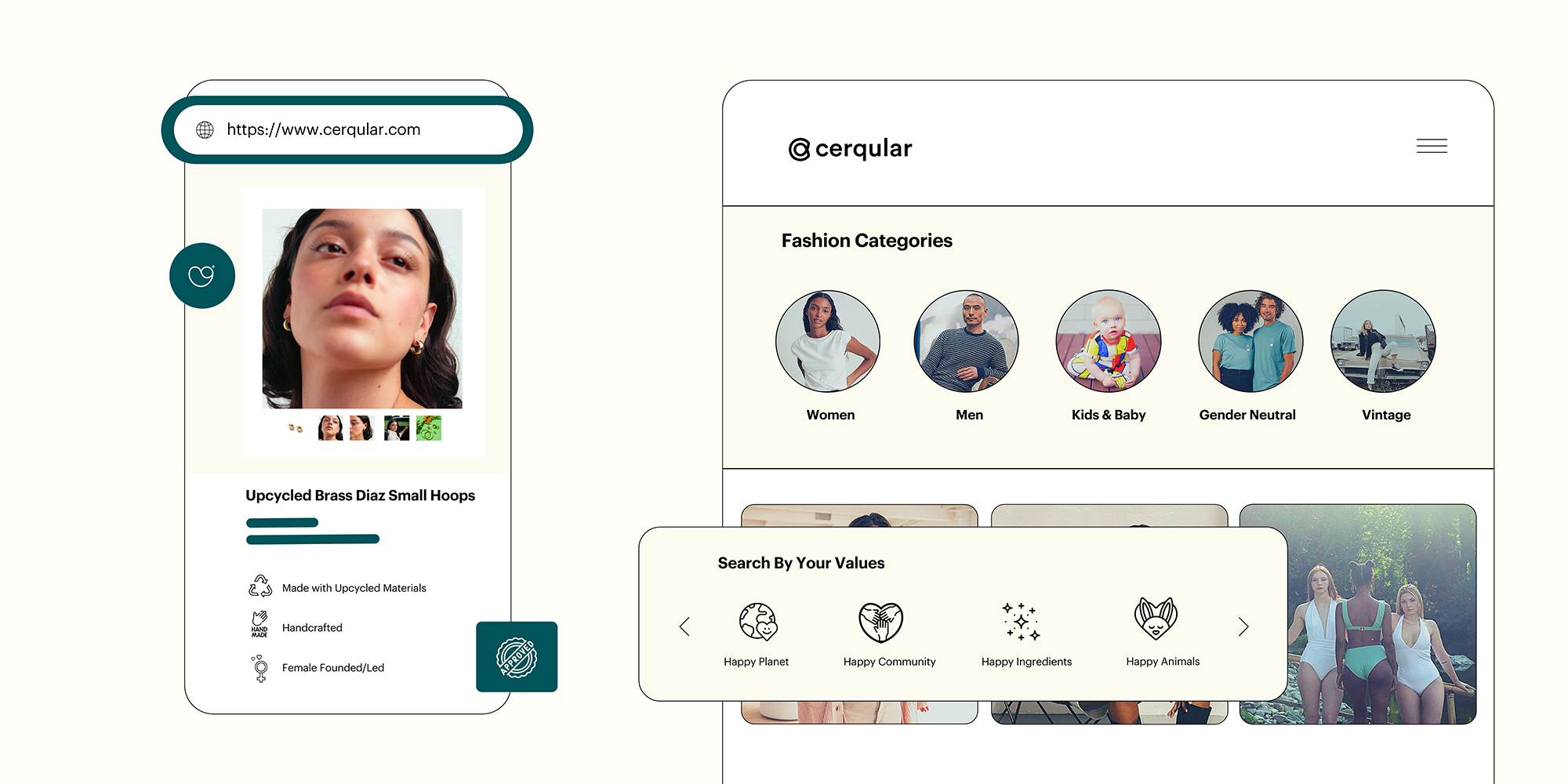 Shop our editors' favourite brands from Cerqular