Sustainable fashion is on the rise. The ethical fashion industry is currently worth over $6.35 billion and is predicted to almost triple in less than a decade. An ever increasing number of shoppers want to reduce their impact on the planet, people, and animals and help change things for the better.
And this growing demand has not gone unnoticed by fashion brands and retailers. More and more ethical labels are being created, but we've also seen many high street and fast fashion brands jumping on the sustainable fashion bandwagon and launching 'eco' collections.
If you're reading this article, you might also have noticed this trend and be wondering—what are these 'conscious' collections exactly? Are they sustainable? Are they just greenwashing? Should I shop fast fashion's 'green' lines? We've got your back—today, we're unpacking everything you need to know about fast fashion brands' 'eco' collections!
Defining 'eco-friendly' collections
'Eco-friendly' collections are simply clothing ranges launched by fashion retailers that are deemed to be more 'ethical and sustainable' than the rest of the brand's line. These lines are usually called 'conscious', 'eco', 'committed', 'renew', 'more sustainable' and other 'green' terms.
Brands will say these 'conscious' collections are made from 'better' materials, like organic cotton or recycled polyester, in 'better' factories that respect the environment and offset their CO2 emissions, having 'green' ambassadors, like Maisie Williams for H&M, and so on.
The first green collections came about in the 1990s, like Esprit's 'Ecollection' or H&M's 'Conscious'. Today, many fast fashion brands—if not all—have launched some sort of conscious collection or greener initiative, including Inditex's 'Join Life' which is available at Zara, Na-kd's 'Reborn', or Mango's 'Committed'.
What's up with fast fashion brands launching 'eco' collections?
With the fashion industry being responsible for dumping 92 million tons of waste in landfills every year, it's time big retailers start taking steps towards a more sustainable business model. And despite fears that brands would put sustainability on the backburner due to COVID-19, the crisis helped further shed light on the issues with fast fashion. With consumers wanting to support better initiatives, some brands have increased their sustainability offerings. According to Retreviews, this past year Mango increased its number of 'sustainable' items to 9% compared to 1% in the first quarter of 2020, and H&M went from 10% to 23% in the same period.
It's great to see big brands take action, and these first steps are commendable. But all that glitters is not green—these so-called 'eco' collections are far from perfect. Let's take a closer look.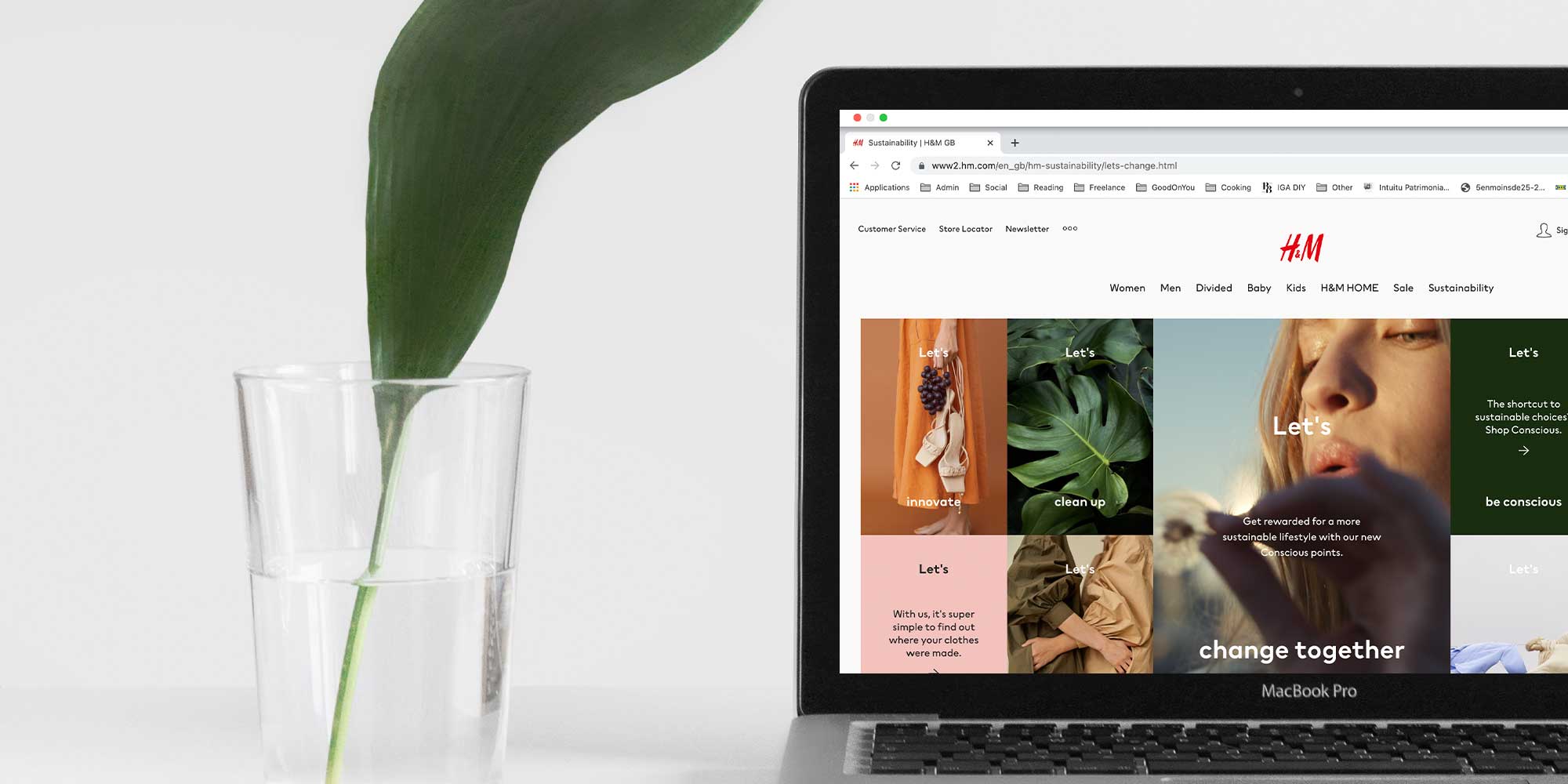 Sustainable, but according to whom?
One of the issues with these 'eco' collections is the lack of consensus around what 'sustainable and ethical' means. Good On You defines sustainable fashion as "fashion that both creates good and avoids harm, whether to people, the planet, or animals." Still, not everyone has the same definition—and that includes brands.
This lack of a shared understanding and clear rules and regulations allows fast fashion brands to market themselves as sustainable and define sustainability in a way that helps them attract shoppers and maximise their profit.
For example, on its sustainability page, Mango says, "79% of [its] garments already have sustainable properties. By 2022, it will be 100%​." But what does "sustainable properties" mean exactly? These vague statements and definitions aren't enough. Brands need to show tangible evidence of progress, targets, and commitments.
Sustainable fashion is fashion that both creates good and avoids harm, whether to people, the planet, or animals.
"But don't they use sustainable fabrics?"
You might have seen these brands claim they use 'more sustainable' materials. For example, H&M says its Conscious items are made from "at least 50% sustainably sourced materials—like organic cotton and recycled polyester—but many Conscious products contain a lot more than that." But what about the other 50%?
Zara and Na-kd also claim to use these same materials in their 'green collections'. But they aren't perfect—organic cotton, to start with, requires a lot of land, water, processing, and dyeing, which are also very chemically intensive. Unless the garment is GOTS certified, it can be hard to tell if the dyes used in production were organic or not. Organic cotton t-shirts are easy enough to do—but what about looking at wastewater and water use, harmful dyes, and labour rights and conditions?
Just because it's organic cotton doesn't make it green.
Recycled polyester, or, more accurately, recycled PET plastic, also poses a threat—studies have shown that plastic microfibres are polluting waterways, with each wash releasing millions of the tiny particles. And sadly, that fleece made from recycled PET plastic might be even more polluting than its original form! When shopping for recycled PET garments, opt for those that don't need to be washed as often—such as rain jackets or sneakers—as a good way to avoid contributing to microfibre pollution with your clothes. And for polyester clothes you already own, consider a Guppyfriend washing bag or similar.
In addition, according to Retreviews, the balance of sustainable and unsustainable materials in brands' classic and sustainable collections are pretty similar—"Brands had an average of 49% natural fibres in their classic collections and an average of 53% in their sustainable collections." Are these 'sustainable' collections really 'greener' than the other collections?
What about people?
Another caveat of these 'green' collections is their lack of focus on people and labour conditions—H&M's collection is purportedly created with "a little extra consideration for the planet." Zara and Na-kd's primary focus is on reducing their environmental impact.
Now, we're not saying that brands are doing nothing to protect their workers, but they are certainly not doing enough—for these three brands specifically, we found no evidence they are ensuring the payment of a living wage. And they can certainly afford it!
When fast fashion brands do mention initiatives to protect people, it's often in very vague terms. For example, H&M states it is "working to improve wage management systems to make sure everybody's individual skills are taken into account when setting wages." Uniqlo focuses on providing "happiness through clothing"—which is another issue in itself—and states that it is "respecting human rights and securing workplace health and safety to enable all workers to achieve personal growth". Personal growth is excellent, but it doesn't pay the bills, and it doesn't guarantee workers live in safe conditions.
Finally, the price of these 'eco' collections is usually the same as the classic collections, if not lower in the case of H&M. And when 'green' items' prices are higher than traditional items, they are still too suspiciously low. How much are workers in the supply chain paid for an £18 'eco-friendly' rib-knit dress? It's hard to believe workers have been paid a living wage for this item or even a 'fair' one.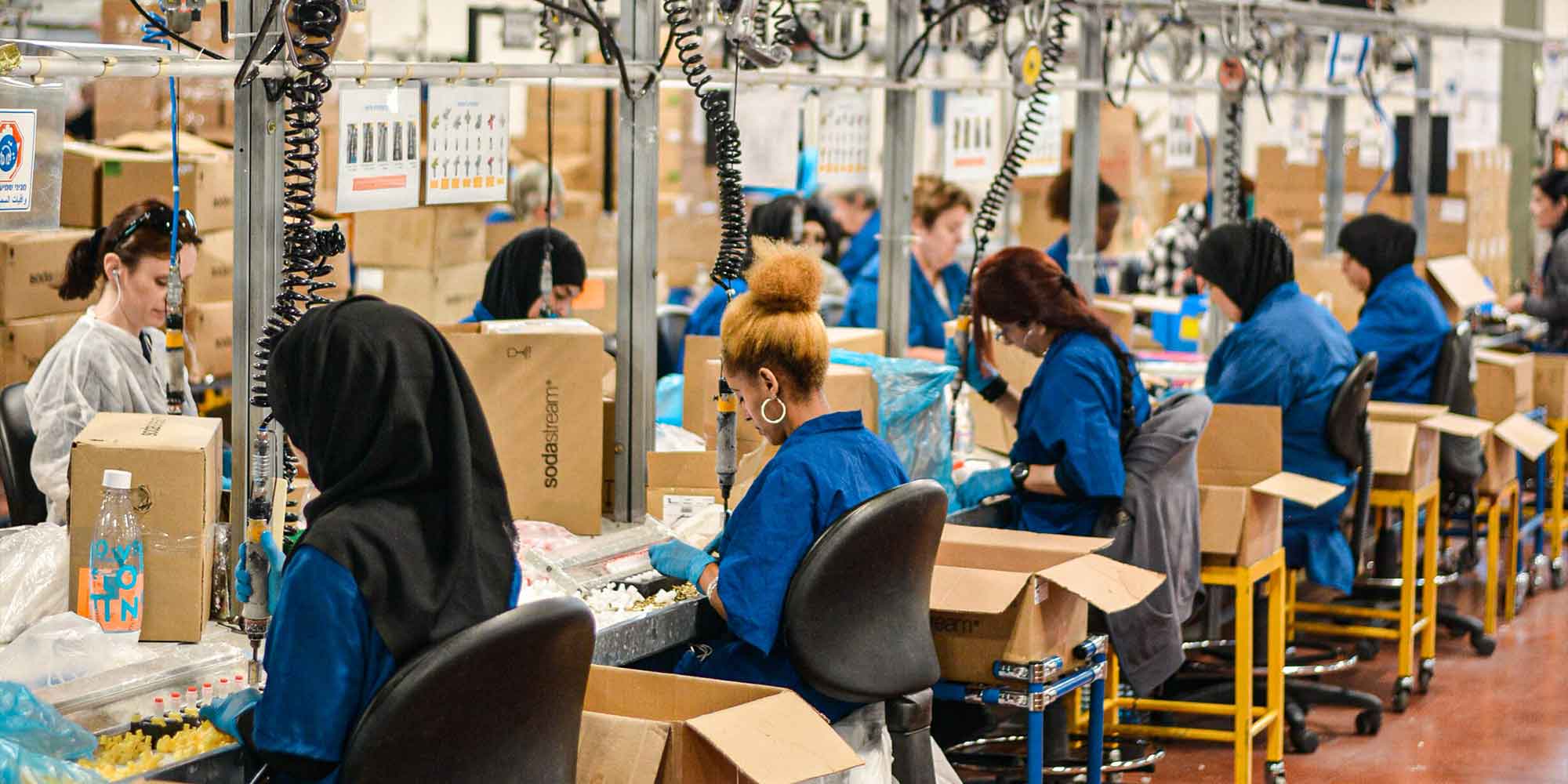 Is it greenwashing?
Let's cut to the chase—because of the lack of consensus around what being 'sustainable' requires, these 'sustainable' ranges can be used for greenwashing, a marketing tactic used to portray an organisation's products, activities, or policies as environmentally friendly when they're anything but.
H&M's 'conscious' line represents only 23% of the whole clothing line and only 6% of Zara's. These 'greener' clothing ranges represent a tiny portion of these fast fashion brands' overall production. The brands are hoping that the green glow of one initiative will rub off on the company as a whole. "The collections often only offer a small slither of totally available products to buy. And the 'green' element is often not substantiated. We have seen some [brands] call their collection 'green' because it has 20% recycled materials in it or because it is certified by OEKO-TEX Standard 100 (which only tests the final product has any harm to human health, not environmental health)", according to Kristian, Good On You's Head of Ratings.
Fast fashion brands can't become ethical from one corner of a massive store. Unless the brand has set clear targets to increase its ethical range to more than half of its products or is working towards making the whole business ethical—it's greenwashing.
Fast fashion brands can't become ethical from one corner of a massive store.
It's still fast fashion
No matter the size of the 'green' collections, these brands still promote an unhealthy and unsustainable business model—fast fashion. H&M, for example, markets its Conscious collection as "the shortcut to sustainable choices," when in fact, there is no shortcut to sustainability. You can't cut corners, keep producing thousands of garments, and call it a day! Even worse, the brand recently advertised a new program where members can collect 'Conscious Points' when they buy 'greener' items, creating an incentive to buy even more products.
To become ethical and sustainable, brands need to do the hard work of rethinking their whole business model, slowing down their production, and stop putting massive pressure on people and the environment.
'Conscious' ranges are not enough to counter the 'throw-away culture', the waste, the strain on natural resources, and the exploitation of workers.
The whole system needs to transform.
So, should you buy fast fashion brands' 'eco' collections?
The answer is more complex than it seems.
'Green' lines represent such a small part of fast fashion labels' collections, so on the one hand, you could argue that buying 'eco' collections is helping fuel the fast fashion business model and isn't putting enough pressure on big companies to address the issues of overproduction, overconsumption, and the exploitation of people, planet, and animals.
But on the other hand, big fashion companies are not going to suddenly disappear. According to our Head of Ratings, it can also be argued that buying these 'eco-friendly' products (if they actually are eco-friendly) gives these brands a market incentive to increase the proportion of 'conscious' products.
There is no right or wrong. Good On You's mission is to help you make better purchase decisions for the planet, people, animals—and yourself.
We know it can be hard to find sustainable brands that meet your specific needs—some may be out of your price range or don't stock your size. If you really need something and an 'eco' product from a fast fashion brand is the best option, then you shouldn't feel guilty about buying it! If you want to show the brands there is a market for 'eco-friendly' products, that's your right. And if you want to never buy from a fast fashion brand again, then that's your right too. Progress over perfection!
Our recommendation—do a bit of research, look at the overall impact of a brand, and always question why fast fashion brands do what they do. And Good On You is here to help—"We rate [a brand's] entire collection, so if ['green' collections] make up 1% of total materials, then they will score poorly", says Kristian, our Head of Ratings. We help you learn how brands impact the planet, people, and animals, pointing out those that are constantly greenwashing and misleading consumers and providing ethical alternatives that are worth supporting.