This is a sponsored article about an organisation that shares our values and works to make fashion more responsible. Learn more.
Introducing Big Sister Swap—the world's only clothes swapping service blended with a personal stylist, taking all the hassle out of getting a sustainable wardrobe refresh.
Pre-loved personalised fashion to your door
Next to using what you have, kitting out your closet with pre-loved fashion is one of the most sustainable moves you can make as a consumer. Two go-to options for those seeking second hand goodies are charity shopping and clothes swapping, and while they're fab, sometimes we don't have time to dig through piles of clothing trying to find something that suits, fits, and deserves a long-term spot in our rotation. That's where Big Sister Swap comes in.
Designed to make wardrobe refreshes more sustainable, fun, affordable, personalised, and effortless, Big Sister Swap combines clothes swapping with personal styling. The first of its kind, this is one burgeoning service worth a look in.
There are a lot of great second hand options out there, but many require a lot of time and effort, which not everyone can spend on refreshing their wardrobe. Big Sister Swap is uniquely combining the sustainability of a clothes swap with the helping hand of a personal stylist.
Hit the refresh button the right way
Big Sister Swap founder Hudi Charin was in her final year of university when she discovered the world of sustainable fashion and how crucial it was to do her bit to fight the tides of fast fashion's detrimental impact as a consumer. Realising how little time she had to dedicate to attending clothes swap events or rifling through charity shop racks in her busy life, Charin decided to do us all a favour and create the service she wished she'd had for herself.
By getting someone else to do the tricky bits of swapping and styling, you are free to relish in letting go of what no longer serves you (and knowing it will happily serve someone else) and opening a closet full of clothes that suit your tastes, your gender expression, your size, and your sensibilities as a conscious consumer. Here's what's up with Big Sister Swap.
Making responsible fashion accessible
There's no denying the barriers many people face when trying to give their wardrobes a responsible refresh, from high pricing to limited sizing. Big Sister Swap opens up the world of more ethical and sustainable fashion to everyone in a conscious and considered way.
"Like many people, I find fashion a way to express myself creatively, feel comfortable in my skin, and dress for the life I want to lead," Charin tells us. She explains that something so joyful should not be the reason for such devastation in other parts of the globe (both for the environment and for garment workers). "I love that our service allows people of all ages, genders, shapes, sizes, and styles to refresh their wardrobes in a truly positive way."
Prices at Big Sister Swap start at less than £5 an item, and they also have an every size and every gender guarantee. "We'll find clothes to match all requirements, so no one needs to feel alienated from the sustainable fashion revolution."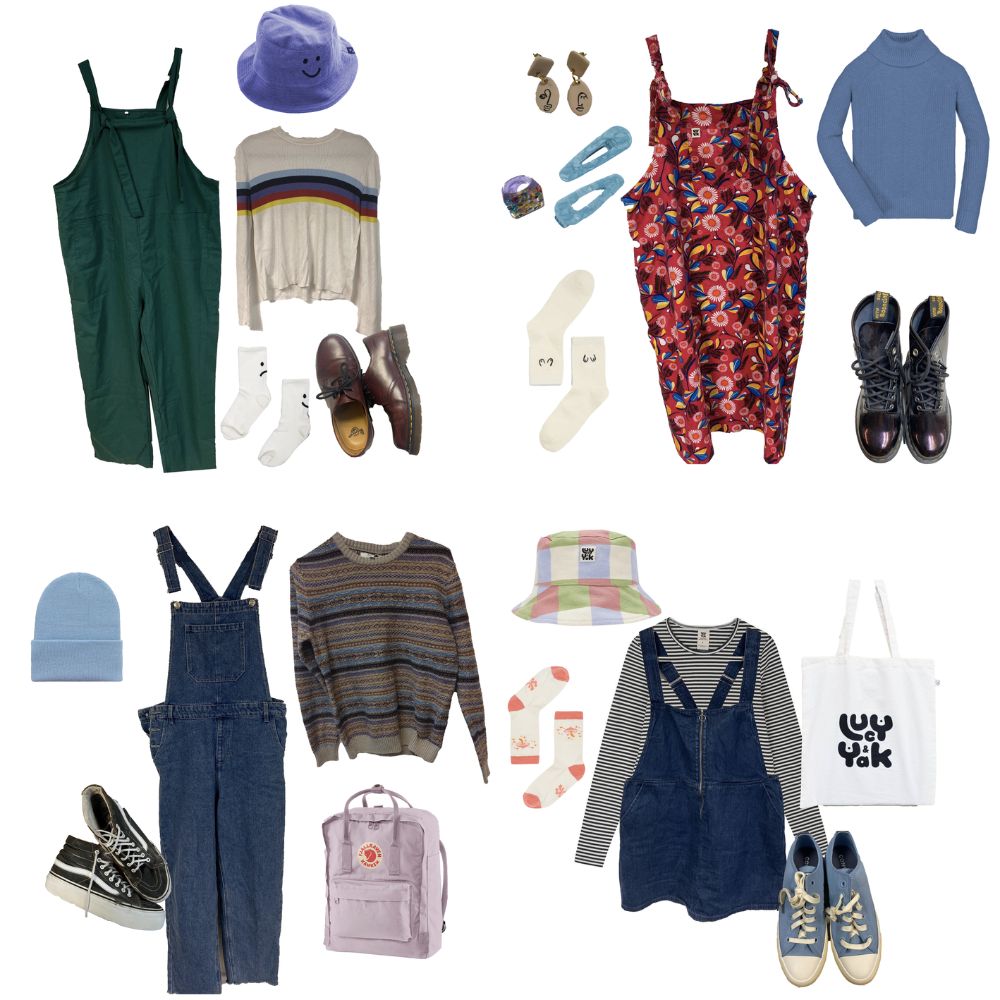 A truly circular approach
There's no denying that the processes of buying new clothes and rehoming unwanted clothes are due for urgent reform. In an industry rife with greenwashing, human rights abuses, and poor animal welfare, a service like Big Sister Swap steps in with an entirely circular fashion approach, with all clothes sent in reused or rehomed.
The positive benefits of a world where no one needs to buy new clothes are undeniable. Big Sister Swap alone has estimated its Swappers have saved over 103 million litres of water and over 100,000kg of CO2. Plus, by rehoming clothes rather than sending them to landfill, nearly 40,000 items have been saved from going to waste since the company launched in 2019.
How to swap 'til you drop
If you're ready to dive in and based in the UK, all you have to do is send in your unwanted clothes, shoes, and accessories in good condition with Big Sister Swap's prepaid postage labels and fill out the style form to tell them what you want. "Our dedicated team will do the rest—saving clothes from landfill and saving our customers time, effort, and money."
Get started with Bespoke Swaps available in 1kg, 2kg, or 5kg options, or opt for the Fill Your Own Swap if you'd rather pick out the items yourself from the Big Sister Swap Instagram feed.